(Last Updated On: July 20, 2010)
March is one of my favorite months. The days get longer, the snow stays good and often is quite stable… it's the time for long tours and big lines.
March
March opened up with a bang with a long tour beginning at Mt. Emmons, and then skiing Scarps and Peeler.

I was able to tick a few more lines off of my wish list, like the East Face of Gothic

and Teocalli.

I checked out a couple more new lines (new to me anyway). The first set were off of Mt. Emmons- Coon Basin and Climax chutes.

Another new line for me was the S-tube

Which was followed the next day with a super fun ski on nearby Hancock.

Two days later, we learned of the tragic incident on Mt. Curie, where our friend Jack Hannan died in an avalanche.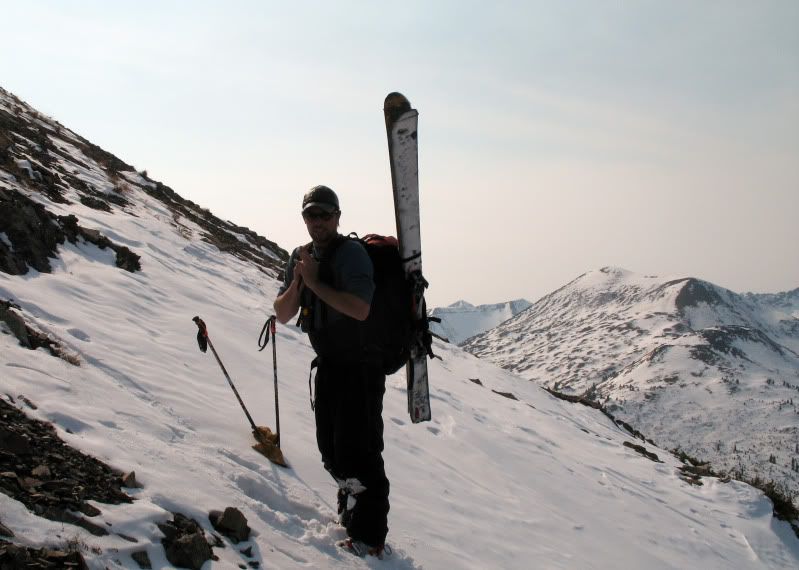 Jack's death had a huge impact on both Frank and I. Personally, I couldn't stop thinking about him or his lovely wife Laura. I still think about them both on a daily basis. But, we must find the strength to move on. Still, every time I venture into the mountains, I feel Jack's spirit is with me.
April
My first fourteener of the season (also my first since 2008) was the mighty Crestone Needle.

After skiing the Needle I was ecstatic. I was back in the 14er skiing game with only 8 left to ski. Could it be done this season? Only time would tell… The next fourteener I skied was Little Bear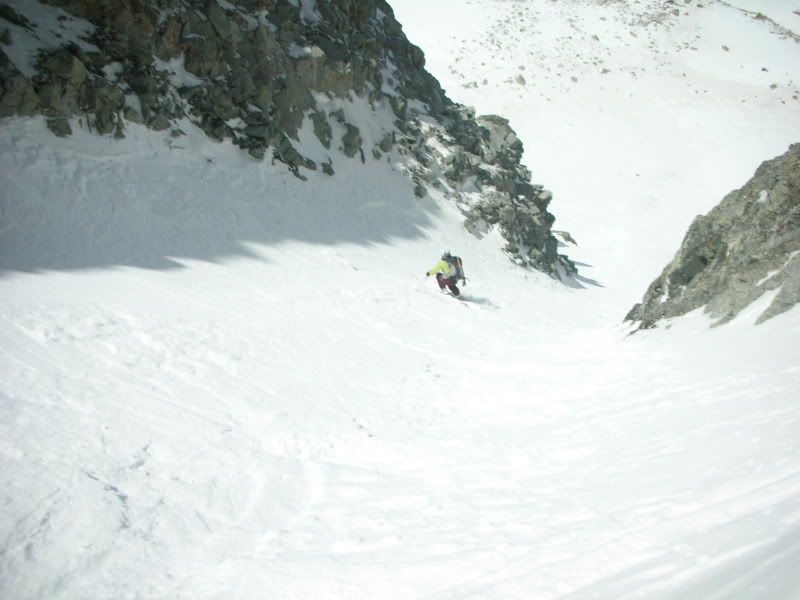 followed up a couple of weeks later by nearby Ellingwood and Blanca.

But, the climax of my fourteener season was skiing the much-anticipated, gnarly Capitol.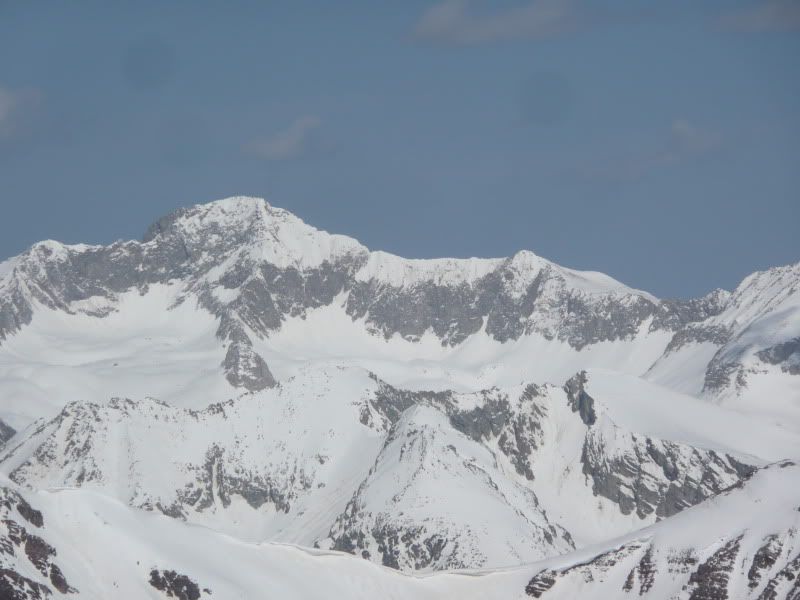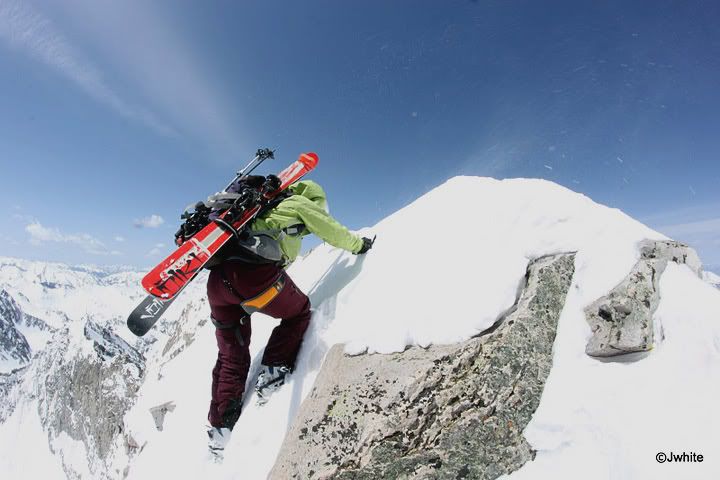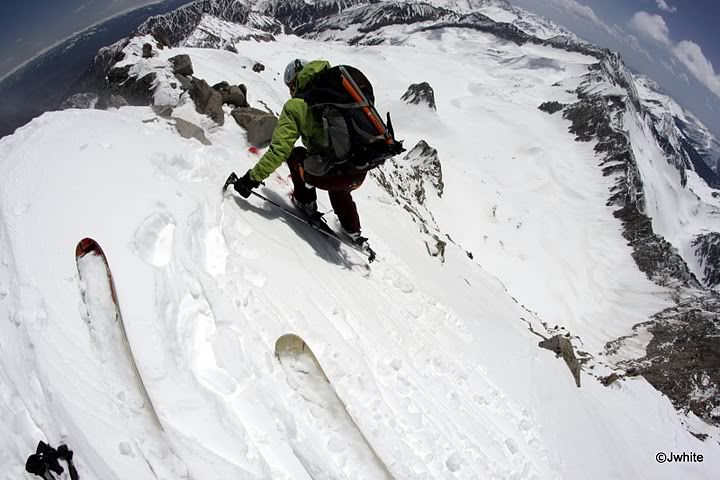 After skiing Capitol, I felt on top of the world! Perhaps I could finish my 14ers this year! I had only 4 left- Pyramid, Pikes Peak, El Diente, and Mt. Wilson.
Shortly after, I had a failed attempt, but great skiing, on El Diente.

After coming down from the mountain, I shortly learned that Christy Mahon had just skied Capitol herself, becoming the first woman to ski all of Colorado's 14ers. I was disappointed, but I kept on going. Pyramid was my next attempt, and poor weather shut us out.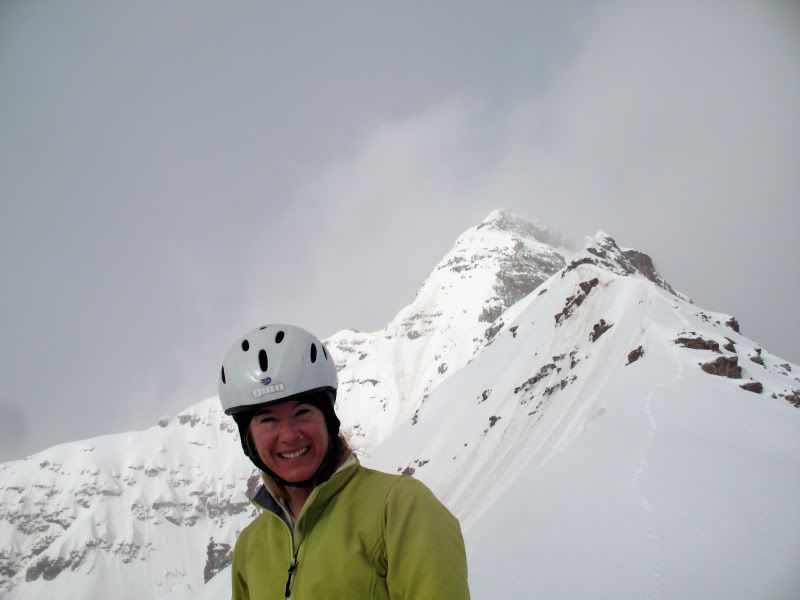 After that, it became obvious I was not going to finish my 14ers this season. Pyramid was nearing the end of it's season – at least, if I wanted any decent skiing on it. I tried to go back for the next week, but kept getting shut out by really high winds in the forecast. I was feeling down, and having trouble focusing on my real goals. Being turned around on my last two attempts on top of Christy finishing her 14ers combined with being frustrated with the weather forecasts put me in a funk. I needed to get out of that funk and remember why I started the project in the first place. I started it because I loved skiing, I loved ski mountaineering, and I loved being out in the mountains. I convinced Jarrett to join me on an outing to El Nacho to regain my sanity.

El Nacho turned out to be a great day and was just what I needed. I was now rejuvenated and ready to try a more difficult line. So, Frank and I tried for the Spider Face. However, this line was a lot icier than anticipated. We didn't feel comfortable climbing it without ropes, and so we turned around.

Three days later, we headed out to ski a fun line on White Rock, where Frank proposed to me! The views were amazing, and skiing was fantastic. Couldn't have asked for a better day!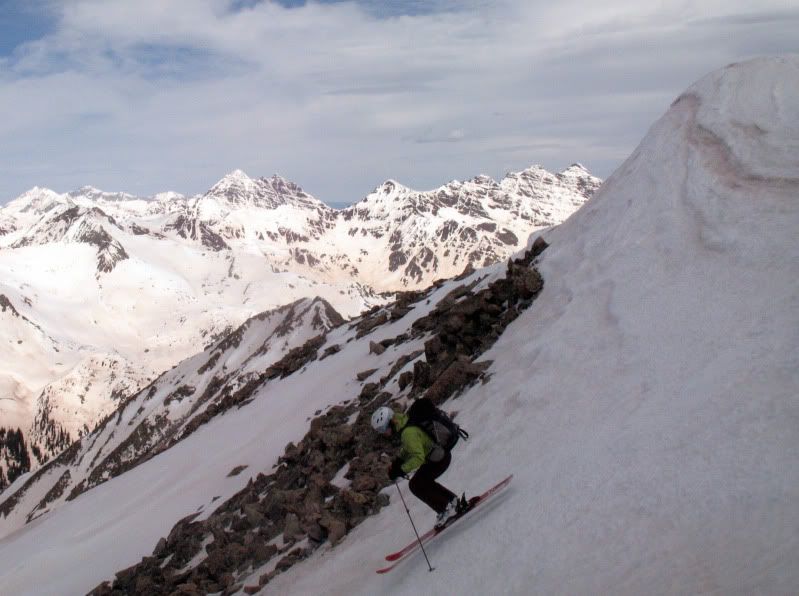 On Memorial Day weekend we headed back to attempt El Diente once again, along with it's neighboring Mt. Wilson. Success!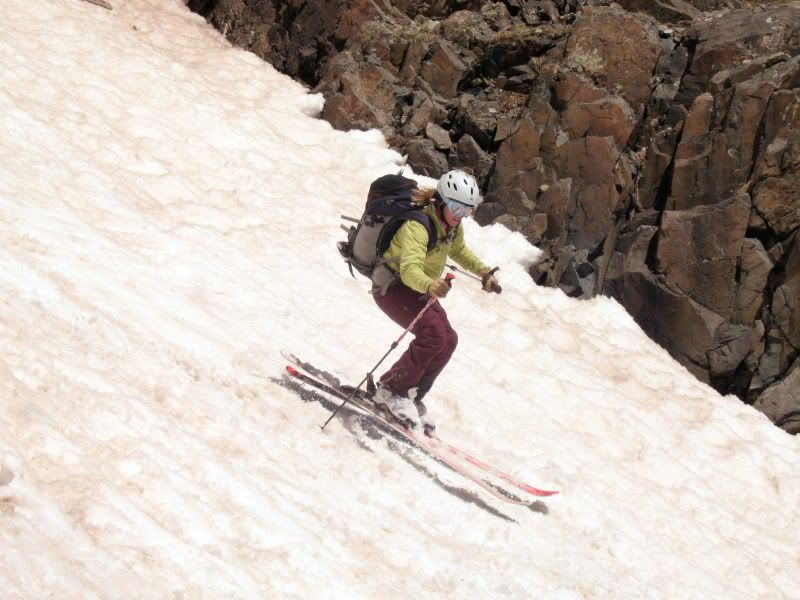 June & July
After skiing Mt. Wilson and El Diente, I had only two fourteeners remaining- Pyramid and Pikes Peak. Pyramid was "done" for the season and, although I could have skied Pikes, I am saving it for last. So, my 14er skiing season was officially done at the end of May. But, I certainly wasn't done skiing. I took the opportunity to check another couple off my wish list, like Ice Mountain

and Grizzly.

The night before we skied Grizzly, it dumped snow.

and that snow kept the skiing good for the next few days. Not able to find anyone wanting to join me, I headed out for a solo outing on our local mountain called Baldy.

Baldy Ski 15June2010 from 14erskiers on Vimeo.
Frank and I went back the next day to another part of Baldy to lay these tracks.

Then, I hit up one of my favorite fourteeners, La Plata, for the second time.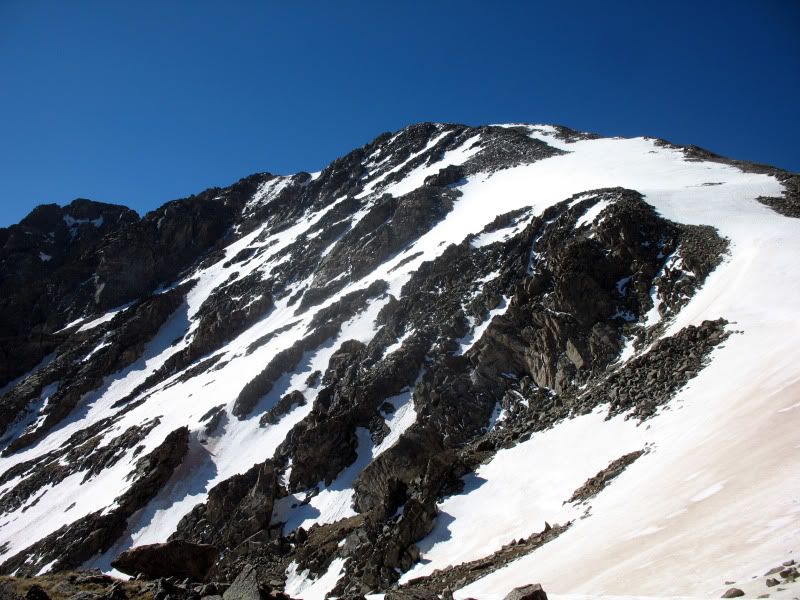 But, that fourteener took it out of me since it required quite a bit of walking for just a bit of skiing. I decided to put the skis away until the 4th of July, where they were brought out again for a fantastic ski on Treasury.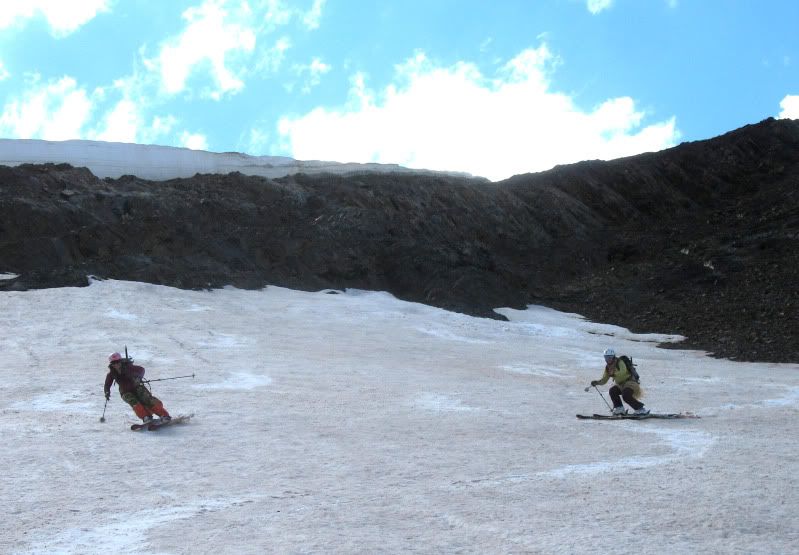 And that is where my ski season ends, for the moment. 104 days of skiing has passed by in a heartbeat. With the summer heat being extra hot this last week, I've been wishing for it to be winter again. If I have it my way, I'll be back on the two planks again soon 🙂
Aside from skiing, biking, and all outdoorsy things,
Brittany Walker Konsella
also loves smiles and chocolate 🙂 Even though she excels at higher level math and chemistry, she still confuses left from right. Find out more about
Brittany
!
Latest posts by Brittany Walker Konsella (see all)