Gothic, East Face (13 Mar 2010)
(Last Updated On: March 17, 2010)
The east face of Gothic has been on my wish list for a very long time- before I even moved here to Crested Butte. Having missed the spring of my first official season in Crested Butte last year due to ACL surgery, I never had the opportunity to check this one off the list. So, on the list it remained. But, after Saturday, I put the official check next to it. This one is done!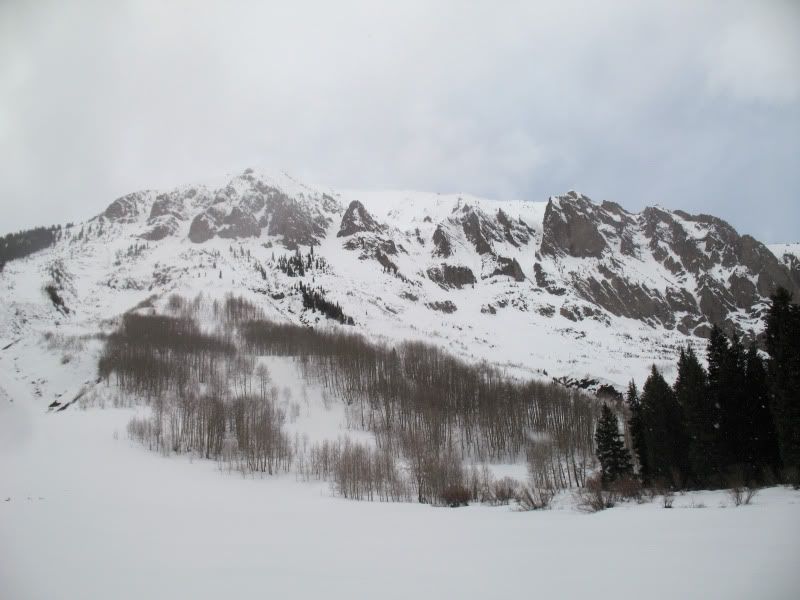 Our friends Dave and Andrew were in town visiting along with several other friends. The discussion the night before led to a plan to ski the west face of Gothic.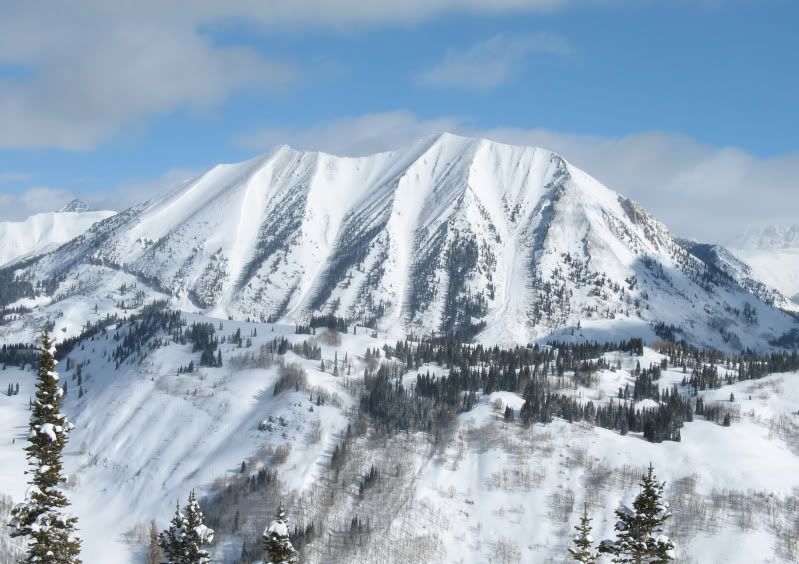 Gothic in the morning, good view of the Spoon.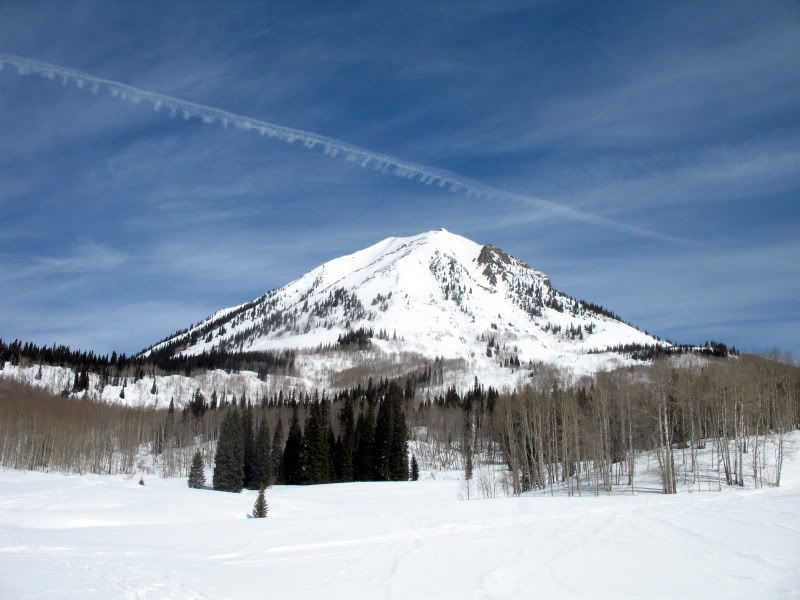 The gang.

Dave and Frank leading the way.

Three members of the group decided to ski our ascent route, while the remaining 5 of us continued up the ridge to the summit.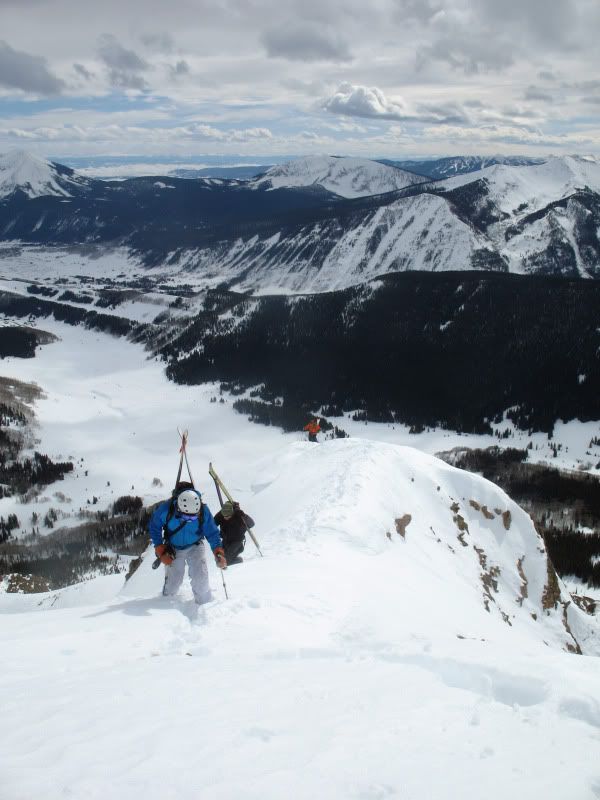 Views from the summit.

A look at East Maroon Pass.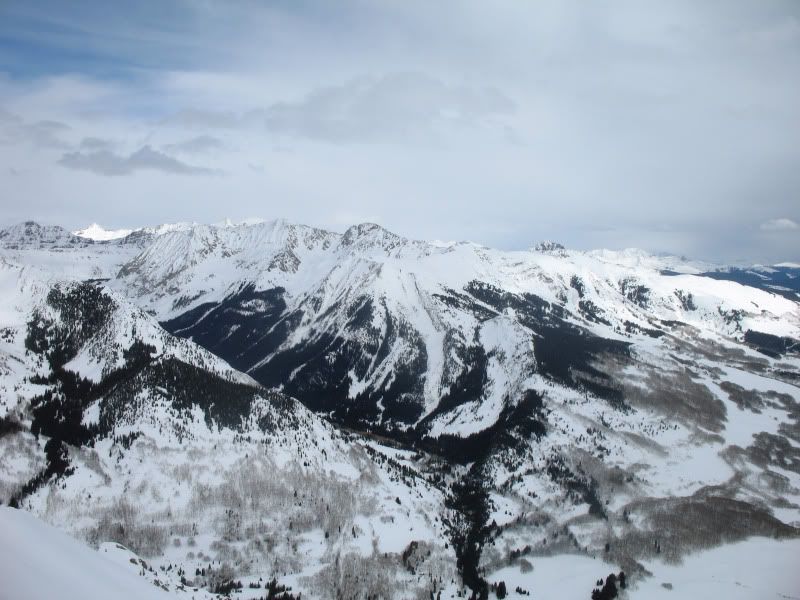 As we reach the summit, the east face was looking good. Frank says to me, "What do you think about dropping into the east face?" I pause…. "Okay." Originally it was not our plan to ski the east face, but the snow was surprisingly stable. After a bit of a discussion of logistics, three of us (Dave, Frank and I) dropped into the east face while Andrew and his friend skied a line on the west. There, they would get our two cars and meet us where we were going to come out at the Snodgrass trailhead.
Frank dropping in.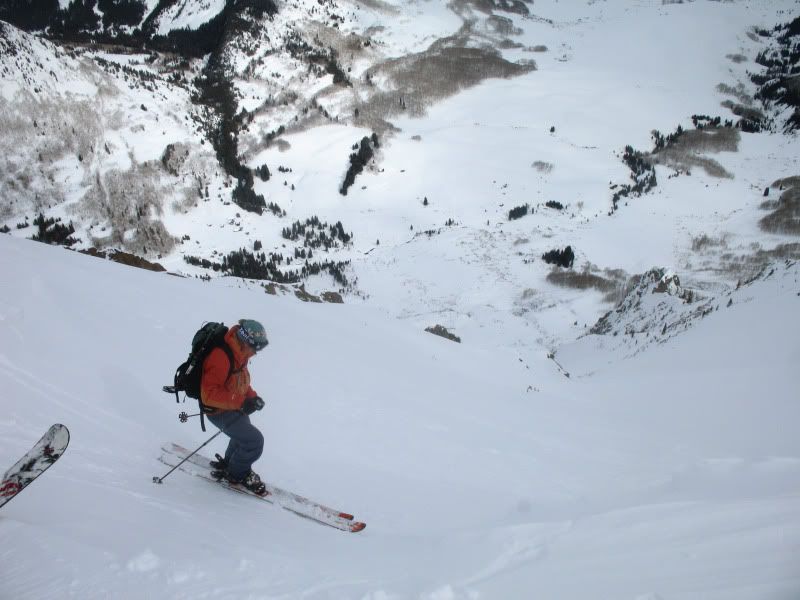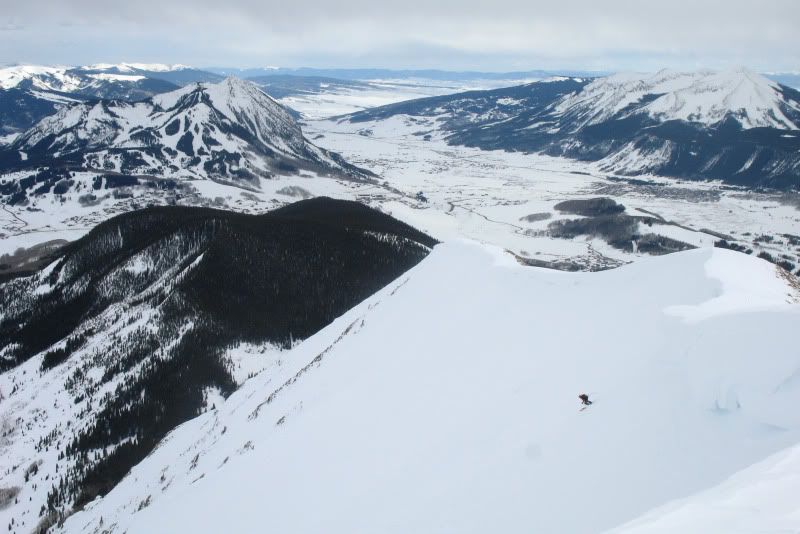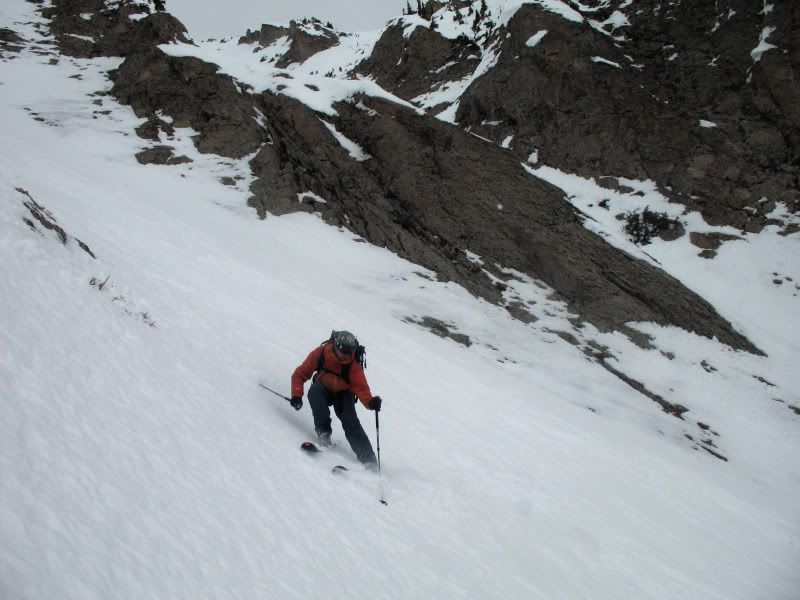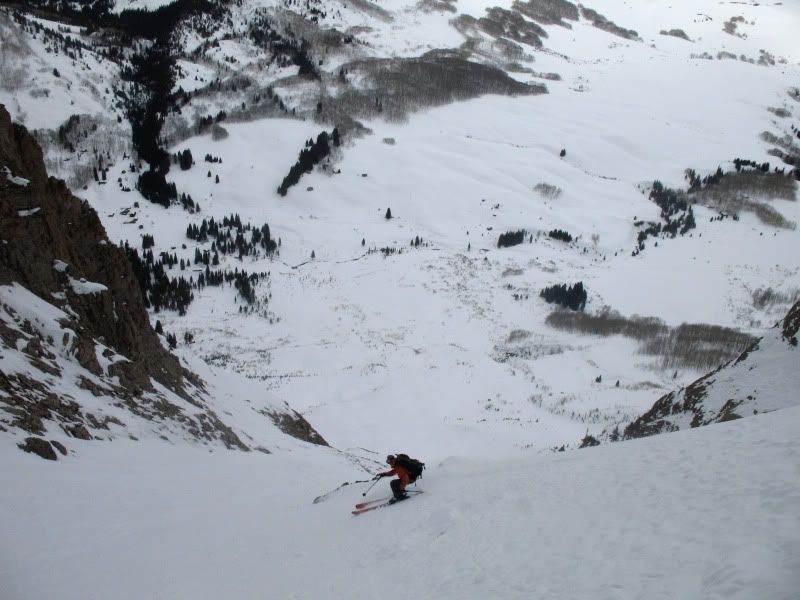 Brittany.
Beneath the giant cornice.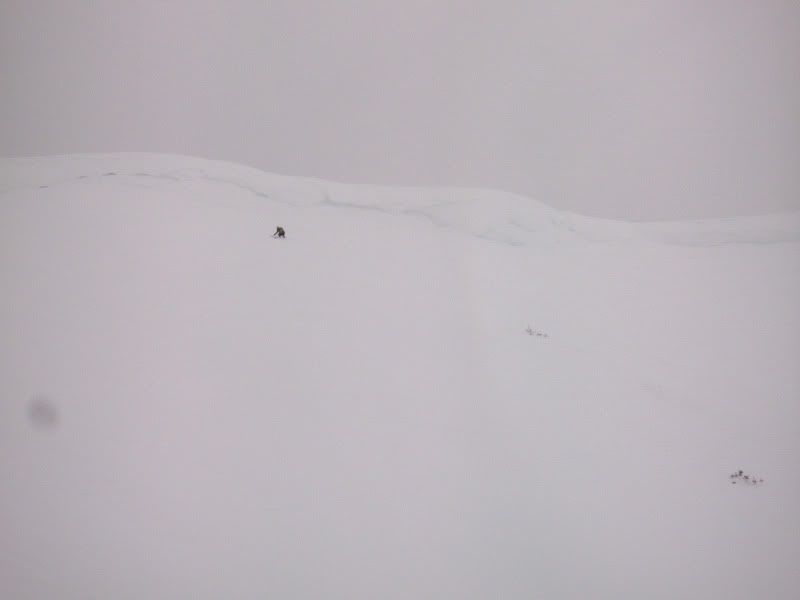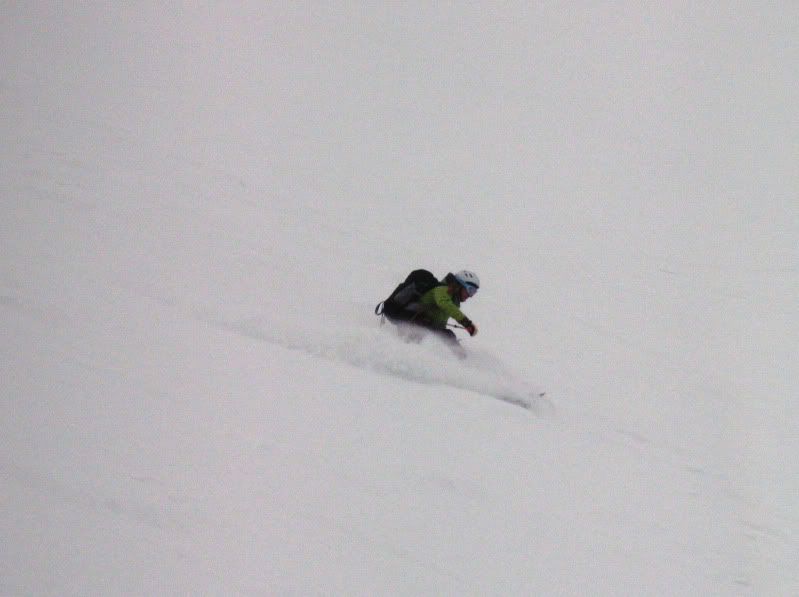 Through the choke.

Dave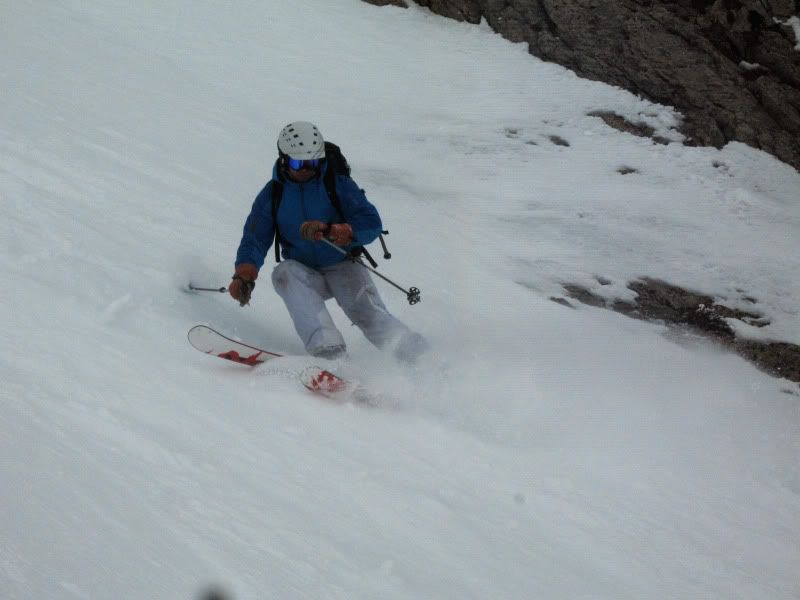 Gothic is a laccolith, known for it's gothic-looking rocks.

Dave enjoying himself, but then this happened.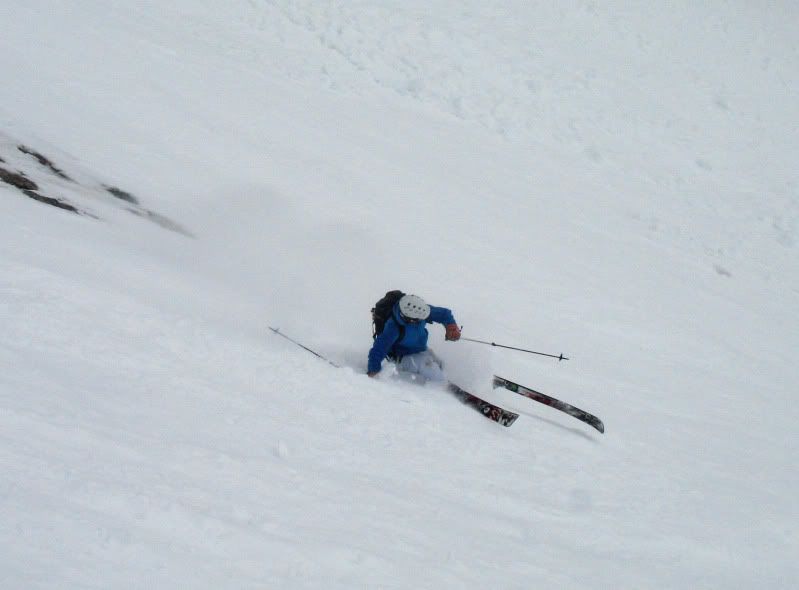 As it turns out, Dave's toepiece to his binding ripped out of his ski, and he was forced to downclimb and slide the rest of the way to the bottom.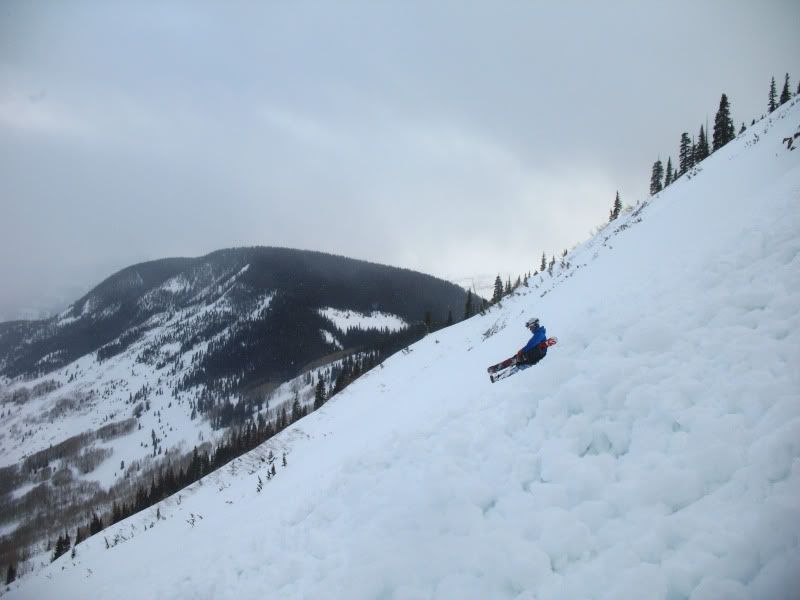 Admiring the views from below.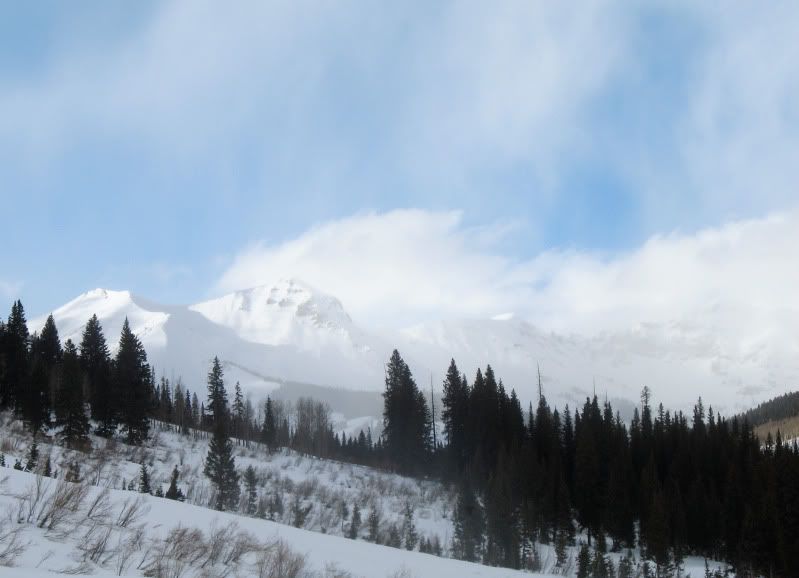 Despite Dave's binding issues and a tweak in my knee that happened when I got caught up in some less-than-desirable snow, it was a good day. I marveled at the line from below.

Another one checked off the list 🙂
Aside from skiing, biking, and all outdoorsy things,
Brittany Walker Konsella
also loves smiles and chocolate 🙂 Even though she excels at higher level math and chemistry, she still confuses left from right. Find out more about
Brittany
!
Latest posts by Brittany Walker Konsella (see all)