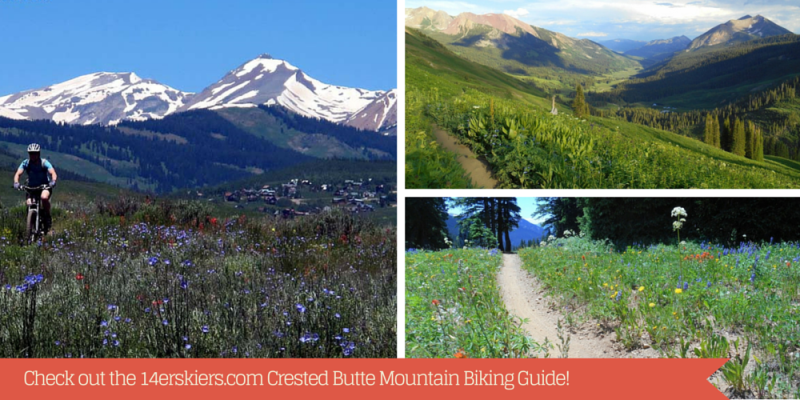 By popular demand, I have taken the Crested Butte Mountain Biking Guide and made it more user-friendly by generating a list of trails in alphabetical order, rather than organized by region. If you're looking for a specific ride, this is the place to go to find its length, description, and directions. This list is constantly expanding, so keep checking back for more options and ideas. Think I'm missing something? -Let me know so I can check it out! Happy trails!
| | |
| --- | --- |
| One final note. This guide took a tremendous amount of work. If you find it useful, please consider purchasing an item through one of our affiliates or contributing a small donation to us through paypal, using the button at right. Thanks! | |


"Accidental" Trail 413
"Bring the Pain"
"Taylor 8″
"Two-Four Training"
Trail 401
Trail 401 via Slate River
Trail 402
402/Block and Tackle/Doubletop/Star Pass
Trail 403
Trail 409
409 to 409 and a Half via Point Lookout
Trail 409 to Strand Bonus
409 and a Half
409 and a Half to 402
409 and a Half to Farris Creek
Trail 413
583/Star Pass/Block & Tackle
Agate Creek
American Flag/Mysterious Lake, aka "The Crippler"
Bear Creek to Doctor's Park
Beckwith Pass/ Lost Lake
Carbon Creek
Caves Trail Loop
Cement Creek Trail/583/Star Pass/Hunter Creek
Cement Creek Trail/Tilton/Star Pass/Hunter Creek
Cement Mountain
Colorado Trail: Frontier Ranch to Rainbow Lake section
Colorado Trail to Long Branch
Colorado Trail: Mt. Princeton to HWY 50
Cottonwood Pass to Timberline Trail to Texas Ridge (Gunnison Spur of the CO Trail)
Crested Butte Classic
Crested Butte Mountain Resort
Deer Creek
Deer Creek to 401
Doctor Park
Don Cook Trail to Green Lake
Doubletop to 409
Doubletop to 409 And A Half
Dyke Trail
Dyke Trail via the Wagon Trail
Eccher Gulch via Deadman Downhill and Rosebud
Eccher Gulch via Jack's Cabin
Eccher Gulch via Julie Andrews
Eccher Gulch via Reno Ridge
Eccher Gulch via Reno/Flag/Bear
Farris Creek
Flying Dutchman
Fooses Creek
Gold Creek/Fossil Ridge/Willow Creek
Green Lake
Green's Creek
Gunsight Pass Loop
Hartman's Rocks
Lost Trail- Cataract Ridge- West Pole Creek (Creede area)
Lower 401
Lower Loop
Lowline Trail
Lupine Trail to Lower Loop
Lupine Extension Trail to Lower Loop system
Matchless to Doctor's Park
Monarch Crest
Monarch Figure Eight
Mount Emmons Summit Descent
Mt Elbert
Paonia- Jumbo Mountain
Paradise Divide Road Loop
Pearl Pass Out and Back
Reno Ridge to Bear Creek to Deadman's
Reno Ridge to Deadman's
Reno/Flag/Bear/Deadman's
Reno/Flag/Bear/Rosebud/Julie Andrews/Deadman's
Reno/Spring/Bear/Deadman's
Right Hand/Razor/Barret
Roaring Judy
Rosebud to Doctor's Park
Scarp's Ridge to the Dyke Trail
Signal Peak
Smuggler/4 Corners/Sunnyside (Aspen area)
Snodgrass
Snodgrass Mountain Road Ride
Snodgrass-403-401
Snow Mesa to Miner's Creek (Creede area)
Star Pass via 583
Star Pass/Doubletop/409 and a Half
Starvation Creek
Starvation Creek to Agate Creek
Strand Hill
Strand/Farris Combo
Teocalli Ridge
Teocalli Ridge East Alternate Route
Texas Creek to Texas Ridge (Gunnison Spur of the CO Trail)
The Lunch Ride
The Plunge
The Raggeds
The Secret Trail
Tony's Trail
Tour de Axtell
Town of Marble via Schofield Pass
Upper "Cubed"
Washington Gulch to Slate River Road Loop
Waterfall Creek
Waterfall Creek Cutoff
Waterfall Creek to 409 and a Half
West Side Combo
Whetstone Vista
Whitepine: Canyon Creek
Wildcat Trail to Green Lake
Frank
loves snow more than anything... except his wife.  He ensures his food is digested properly by chewing it 32 times before swallowing.He is a full-time real estate agent serving
Crested Butte and Gunnison
and would be honored to send you his
monthly newsletter.
Latest posts by Frank Konsella (see all)
Summary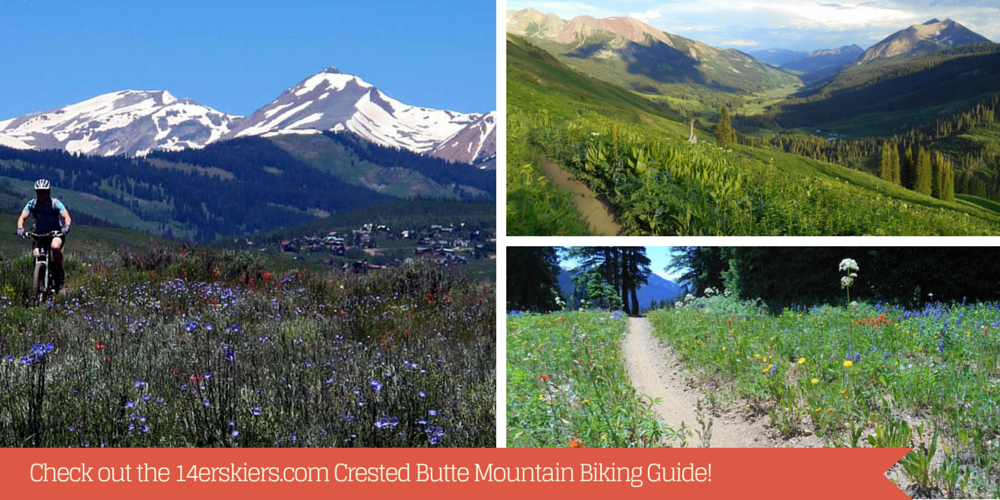 Article Name
Crested Butte Mountain Biking Guide Alphebetized
Description
14erskiers guide to mountain biking in Crested Butte, Colorado, with trails listed in alphabetical order. Route descriptions, mileage, ride times.
Author