(Last Updated On: March 7, 2010)
We'll get back to our TR's from our big road trip soon, but for today, here's a TR from yesterday's long local adventure. Things are really shaping up here, with a fairly deep and stable snowpack starting to allow some bigger descents. We headed up the Red Lady hike but instead of dropping in there, we headed out for a nice ridgewalk towards Irwin: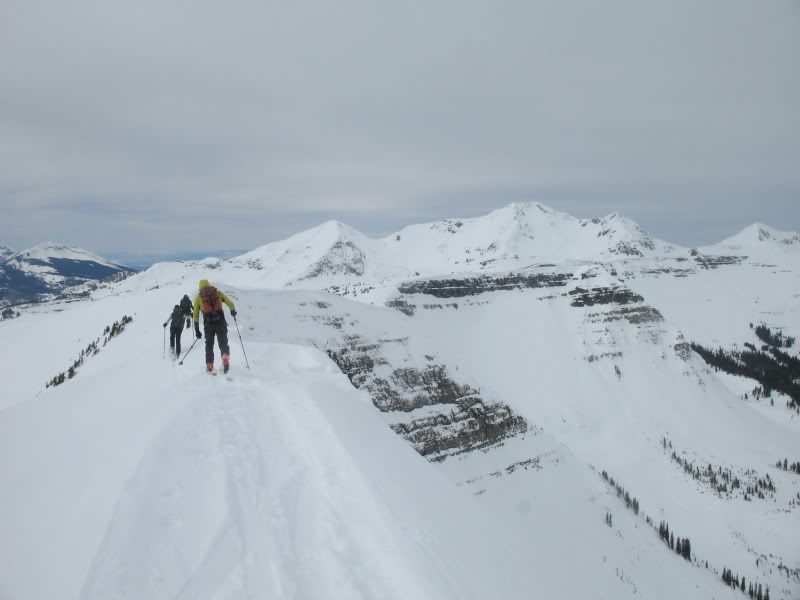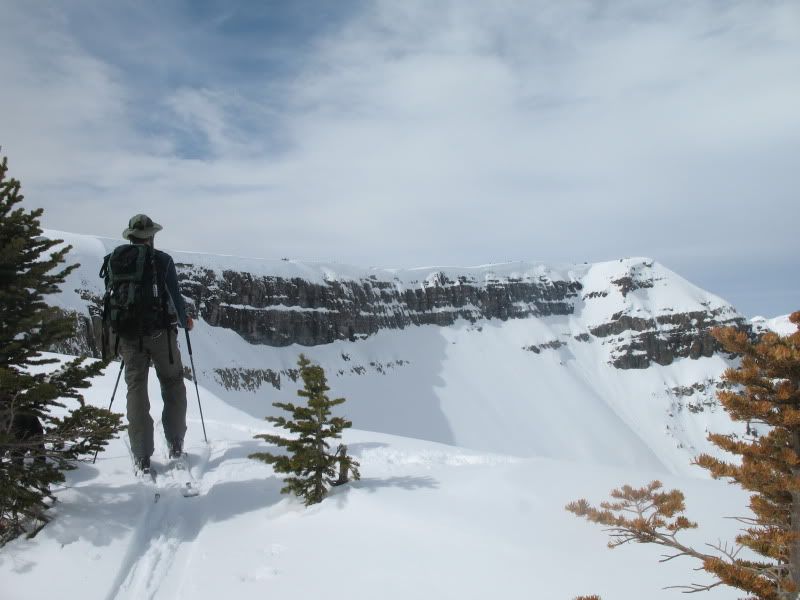 Pete had been in the area a few days ago and suggested we ski a face off of Scarp's Ridge. I knew the face he was talking about from other trips to the area, and it had always looked like a good one so that's what we were aiming for. It was pretty steep and it rolled over, so it was hard to tell if we were in the right spot or not, but we gave it a go regardless. I dropped in first: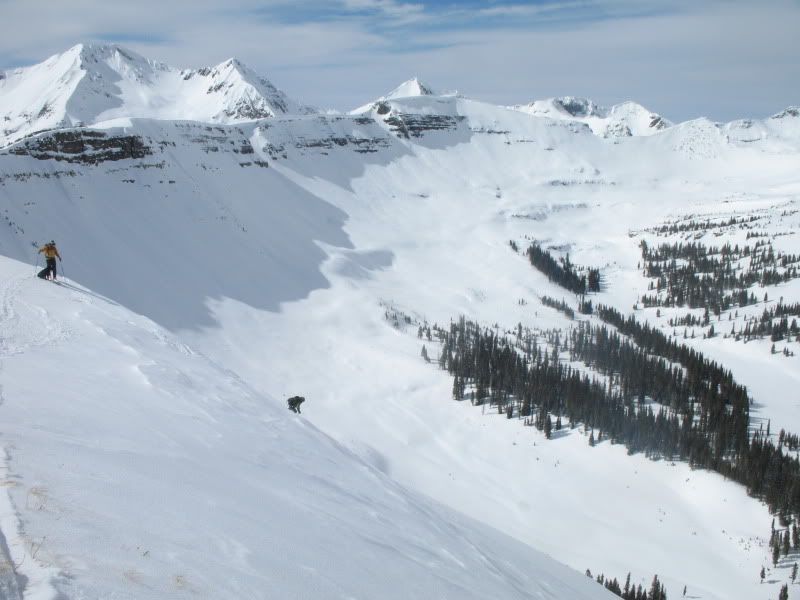 Carol, a new friend of ours from Durango dropped in next: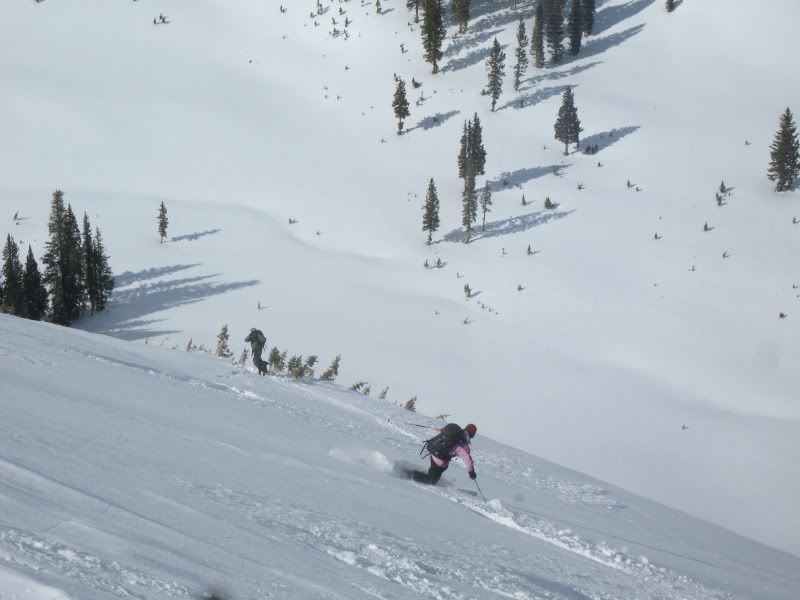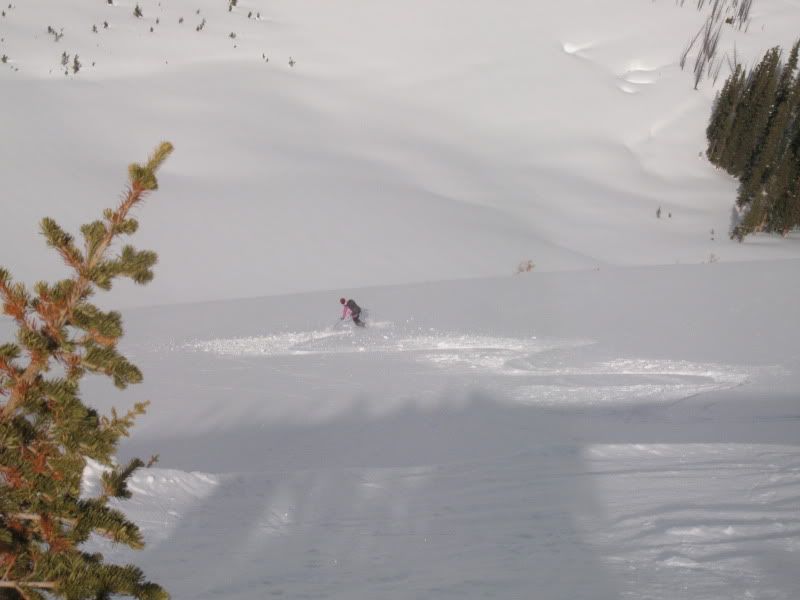 Brittany ripped it up next:

Wishing she was skiing the hardpack at the resort: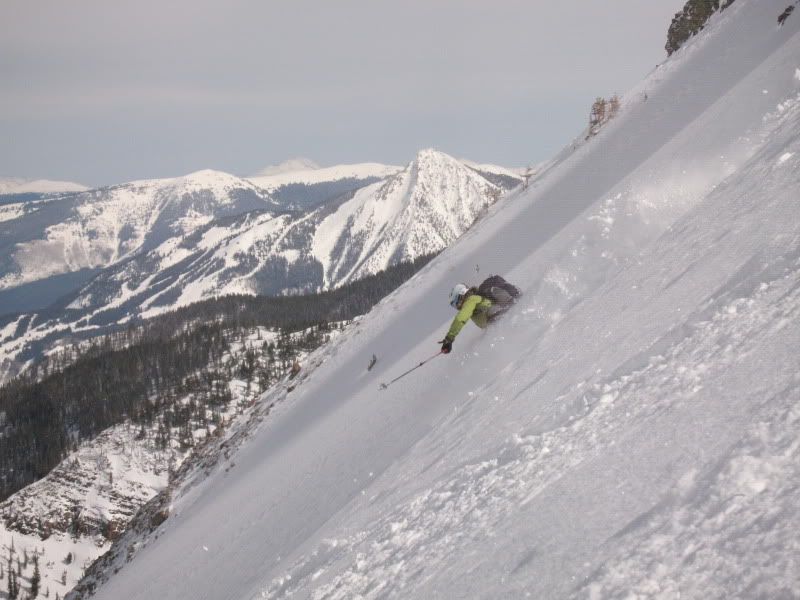 Ben from Montrose didn't mind being last: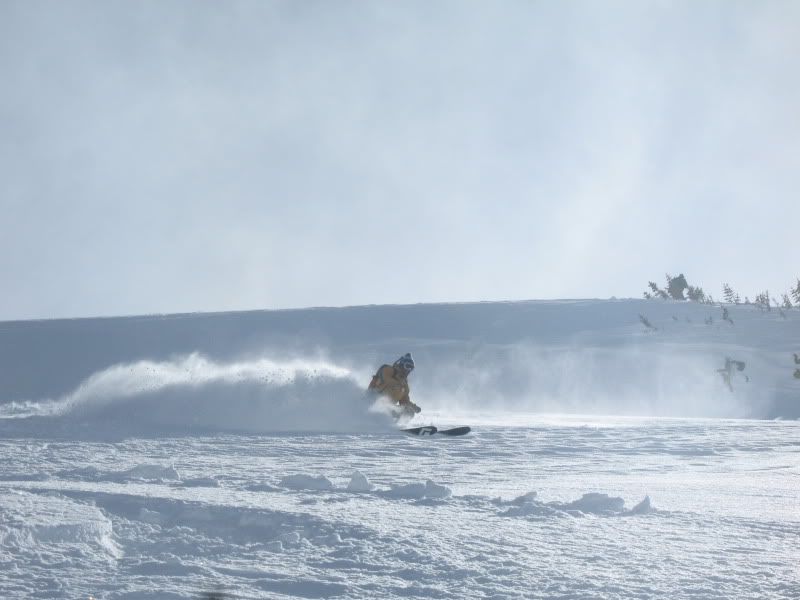 This slope saved the best for last:
Frank: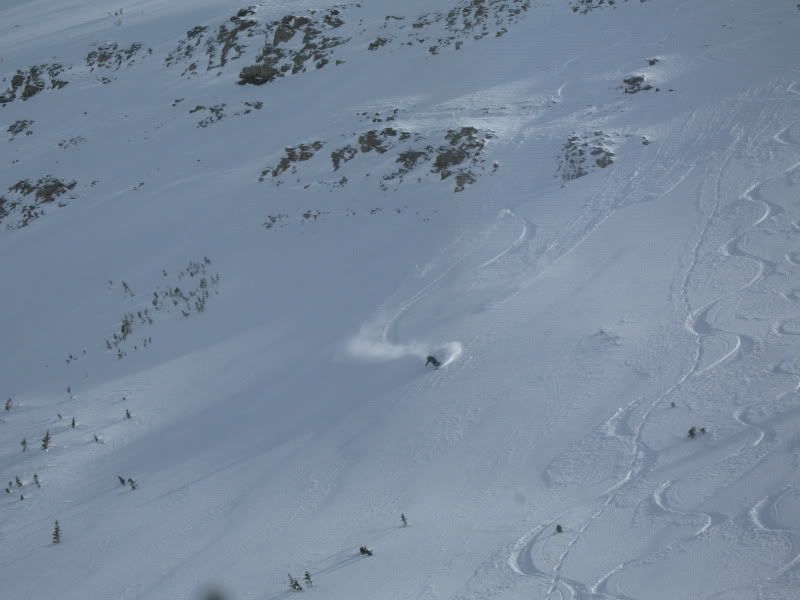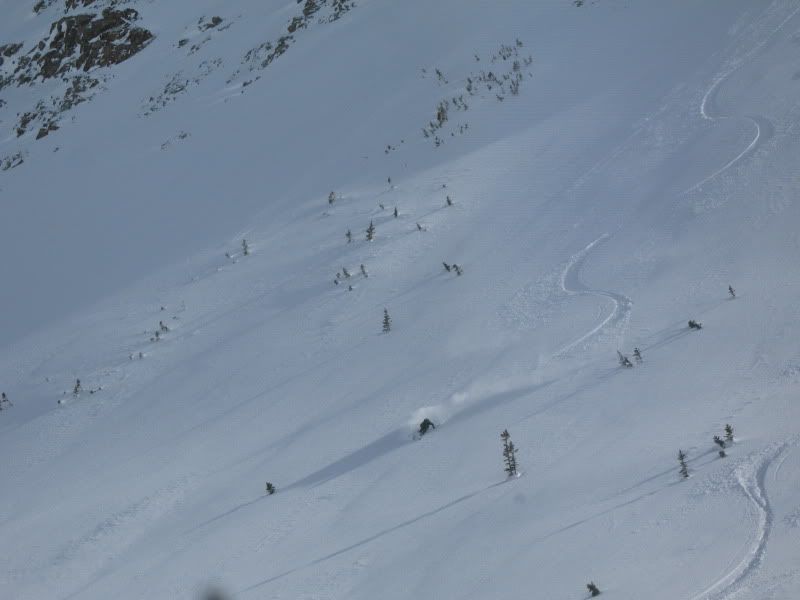 Shin to Win (Look closely)

Brittany: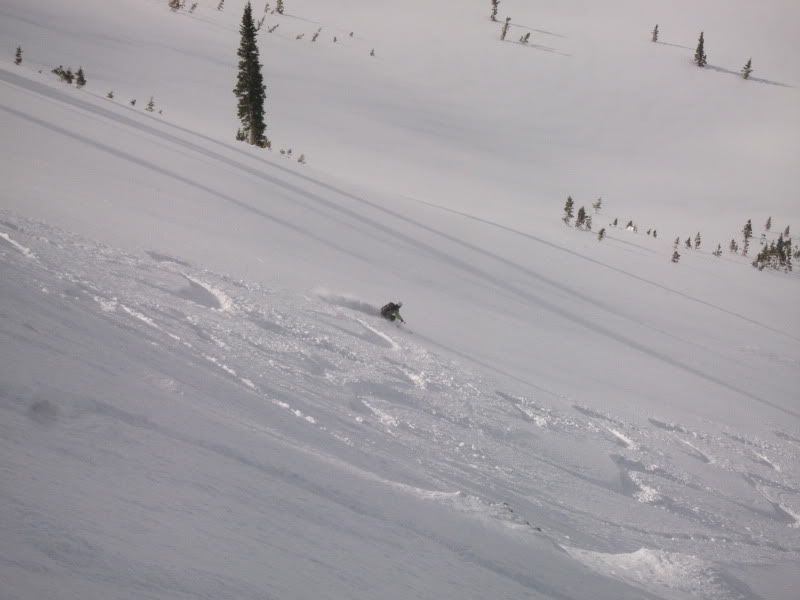 A look back at our tracks:

From there, it was off to summit Peeler via Star Pass:

This photo of Alaska somehow got in here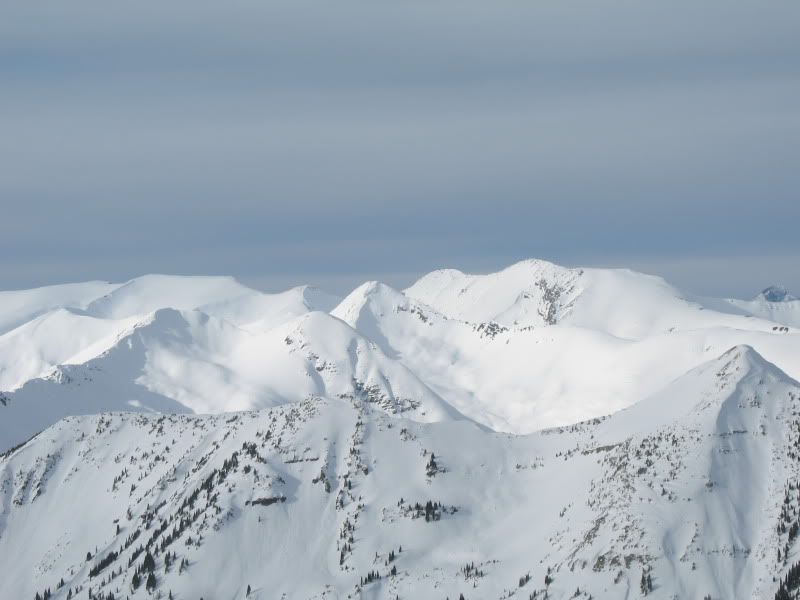 Allright, it's just the backyard, not Alaska. But it had gotten cloudy and the light had gotten flat as we dropped off Peeler:

Brittany and Mambo the dog:

The lower pitches were long and amazing, some of the best terrain in the whole area. The light wasn't great, though, so we didn't get too many shots of it. Ben: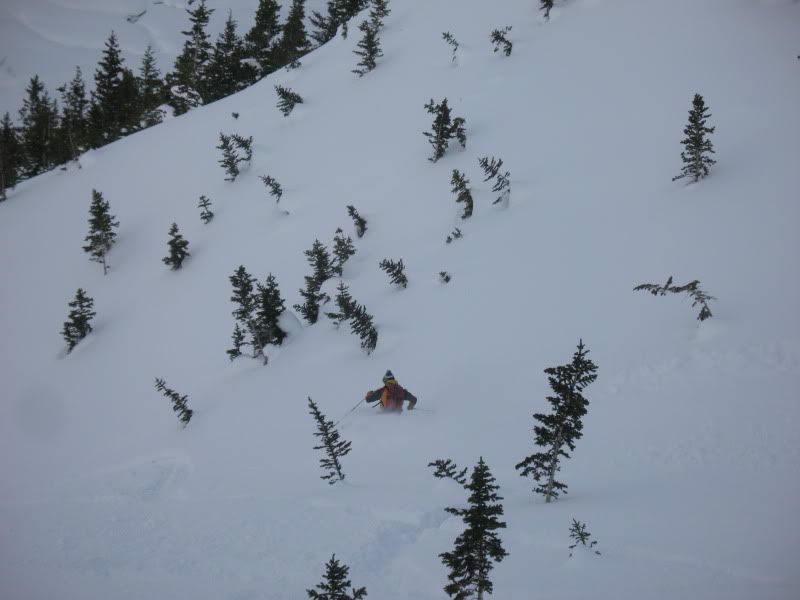 This tour covered a lot of miles over nine hours. For Brittany, it was a tune-up for the upcoming 14er season. For the rest of us, it was just fun.
Bonus shots, Ben Furimsky on Axtel the previous day: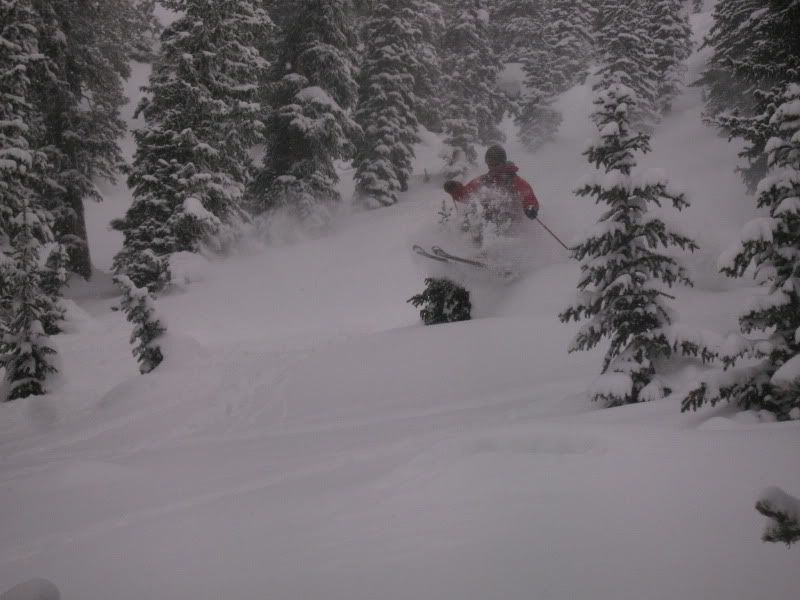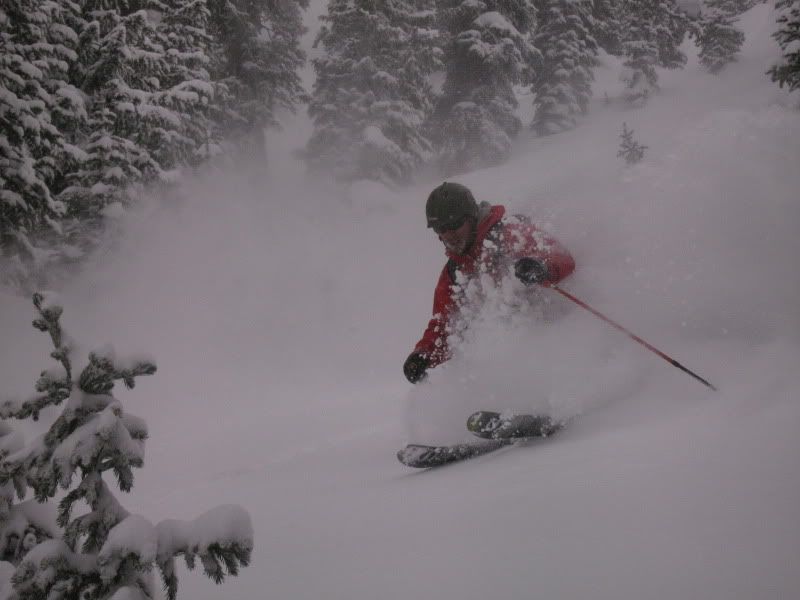 Frank
loves snow more than anything... except his wife.  He ensures his food is digested properly by chewing it 32 times before swallowing.He is a full-time real estate agent serving
Crested Butte and Gunnison
and would be honored to send you his
monthly newsletter.
Latest posts by Frank Konsella (see all)