TR: Baldy, north (16 June 2010)
(Last Updated On: June 22, 2010)
Life gets hectic sometimes, and I haven't been able to find the time to post up this TR from last week until now.
After skiing Baldy's West and Southeast faces on Tuesday I wanted to go back for more. Somehow, along the way, I convinced Frank to come along as well. We decided to try to ski a chute on the north side of Baldy which we call Emerald Couloir, because it takes you right down to Emerald Lake at the bottom.
Gothic Road was blocked about a half mile or mile before Emerald Lake by some serious avalanche debris. We parked there and walked toward Emerald Lake.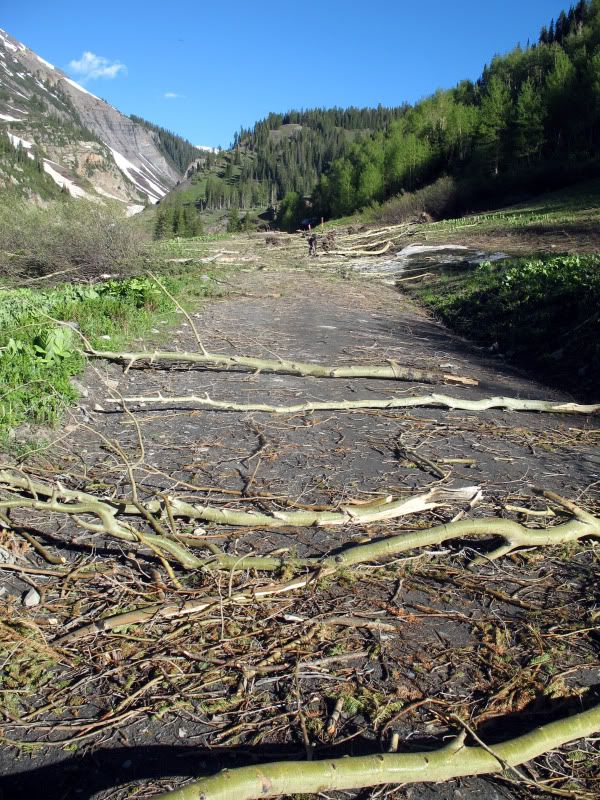 When we arrived at Emerald Lake we took a look at our intended line, Emerald couloir.


Just looking at the picture, you can't exactly tell the state that this line was is. But, it was full of avy debris and runnels, and looked really thin at the choke. So, we decided not to go for this line, and to go for another one that is still on the north side of Baldy, but is more east.
Our new line.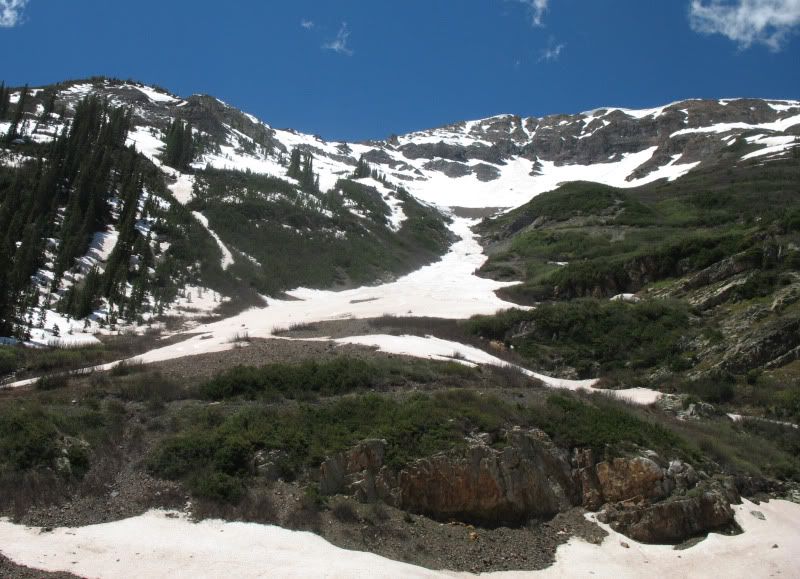 The bottom of the line had some thin spots.

As we booted up, we found the snow to be warming quickly and we were slightly worried about wet slides.

We followed the ridge a bit just to check it out, but found the best skiing was our general ascent route.

We took a few minutes to enjoy the scenery. Rustler's Gulch.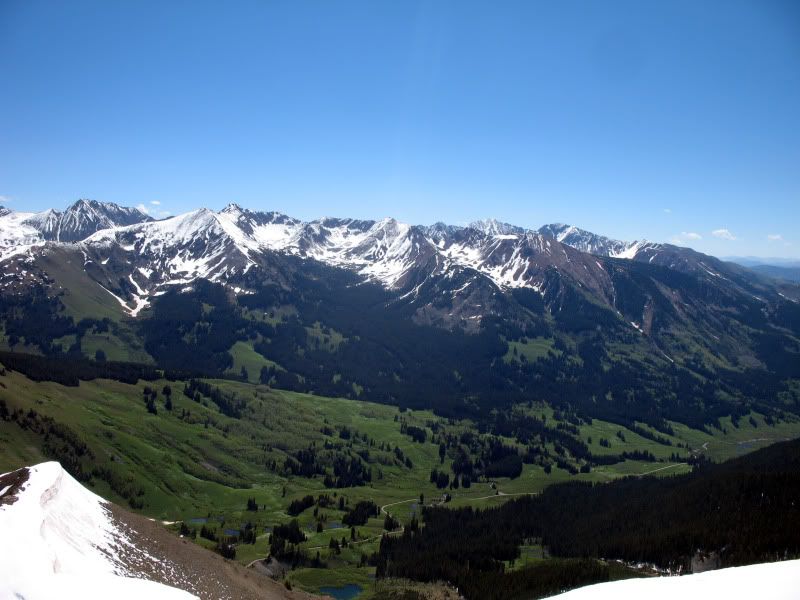 Precarious.

South Maroon.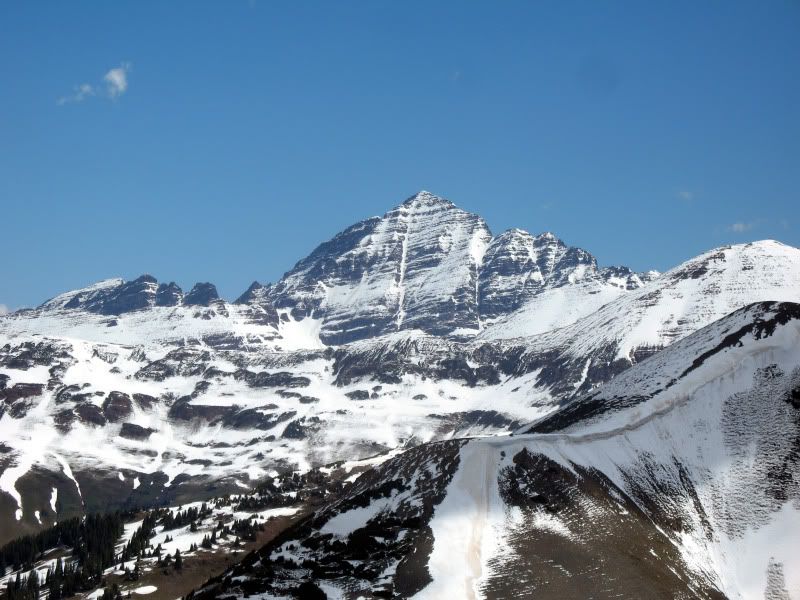 The Elks in the background with Emerald Lake below.

We skied the upper pitch cautiously, knowing that this part was most susceptible to having a wet slide. We expected the new snow to shed off the dust layer beneath, and it did as predicted in small pockets. Frank.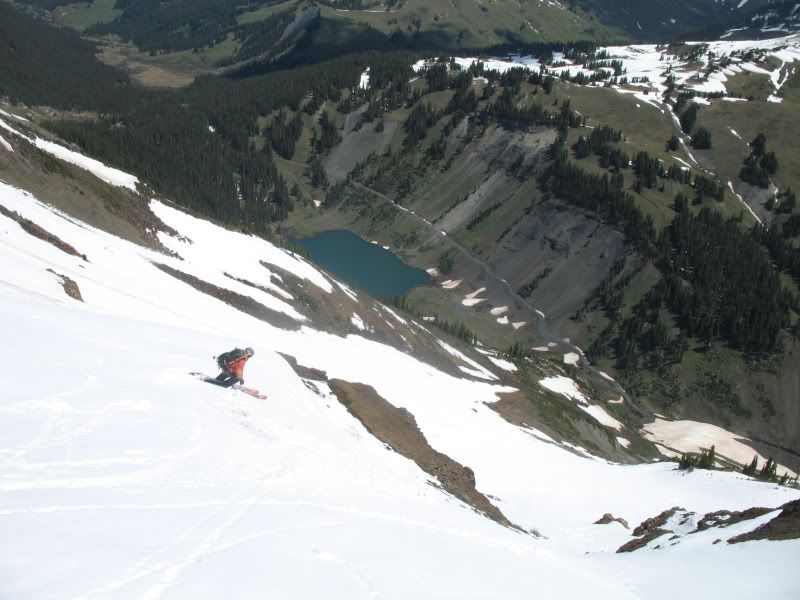 Me coming down the upper face.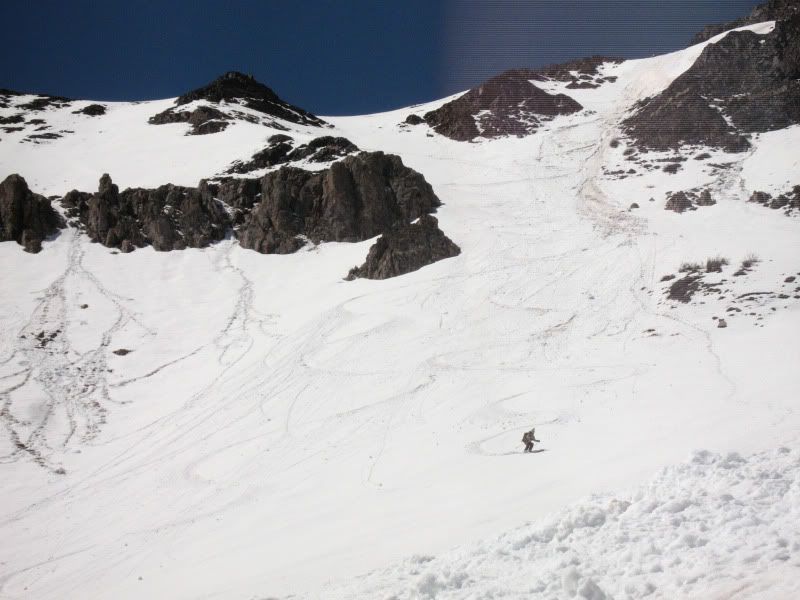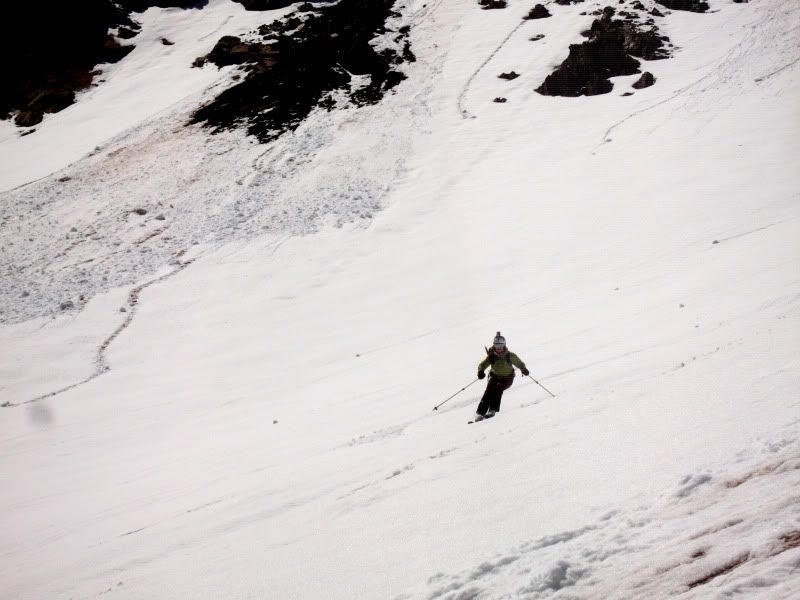 A look back up at the upper face.

Frank skiing the lower pitch.

The lower pitch had a few thin sections. Me.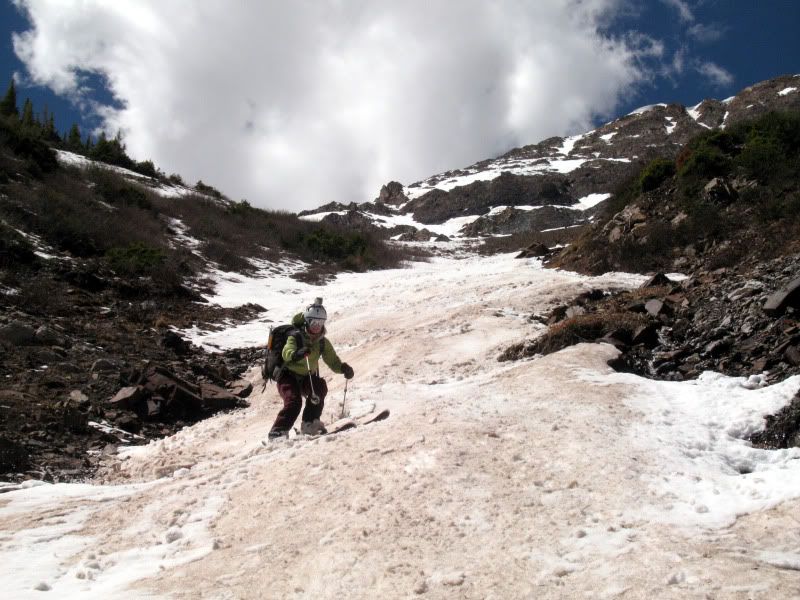 But once you got past the thin sections, it was pretty fun.

We skied until the snow ran out!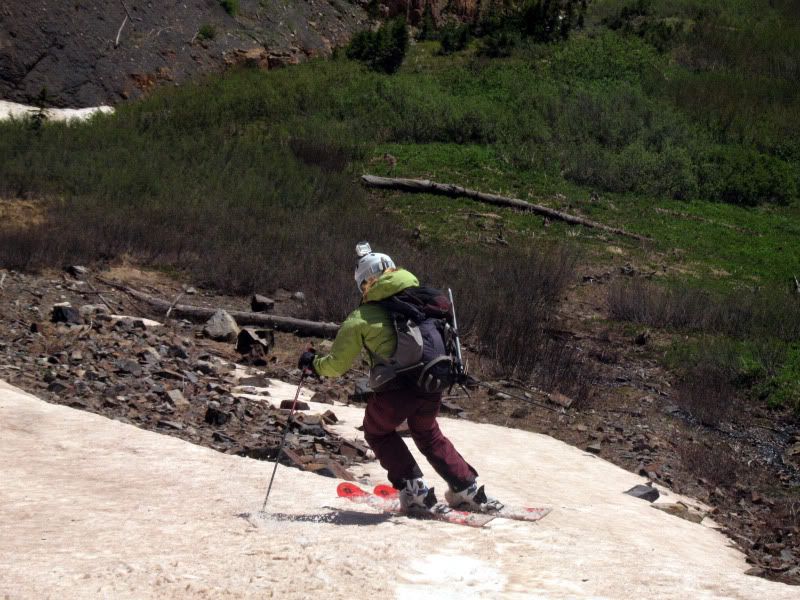 We left tracks for all to see.

Frank walking the road back to the car.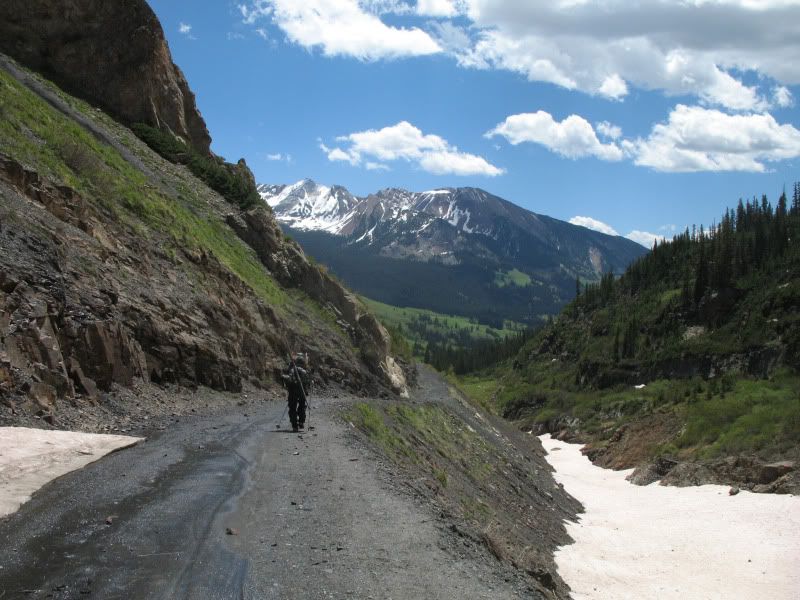 All in all, it was a good day. But, Frank has officially declared that he's "done skiing" and that it's time for the mountain bike. But for me, I think I can make both sports coexist for a little while 🙂
Aside from skiing, biking, and all outdoorsy things,
Brittany Walker Konsella
also loves smiles and chocolate 🙂 Even though she excels at higher level math and chemistry, she still confuses left from right. Find out more about
Brittany
!
Latest posts by Brittany Walker Konsella (see all)