First Finisher of TrailQuest!
(Last Updated On: January 10, 2019)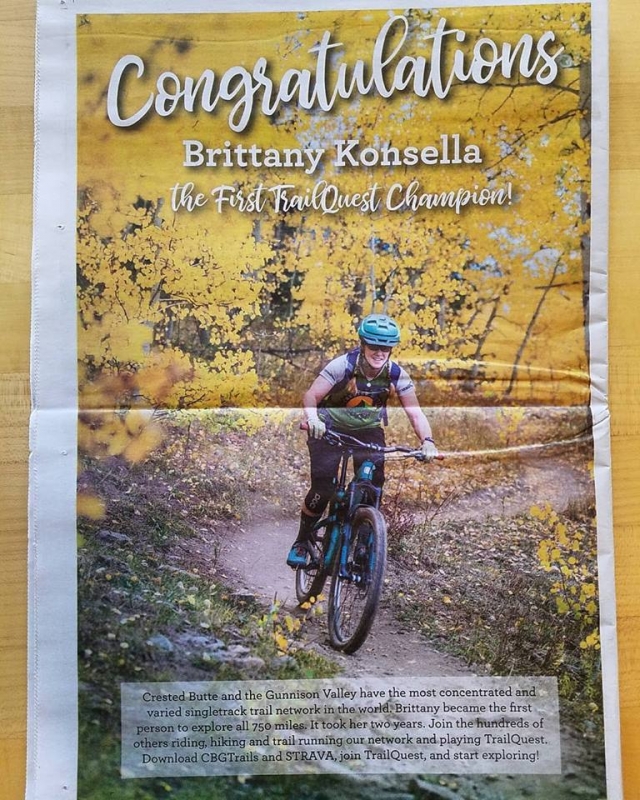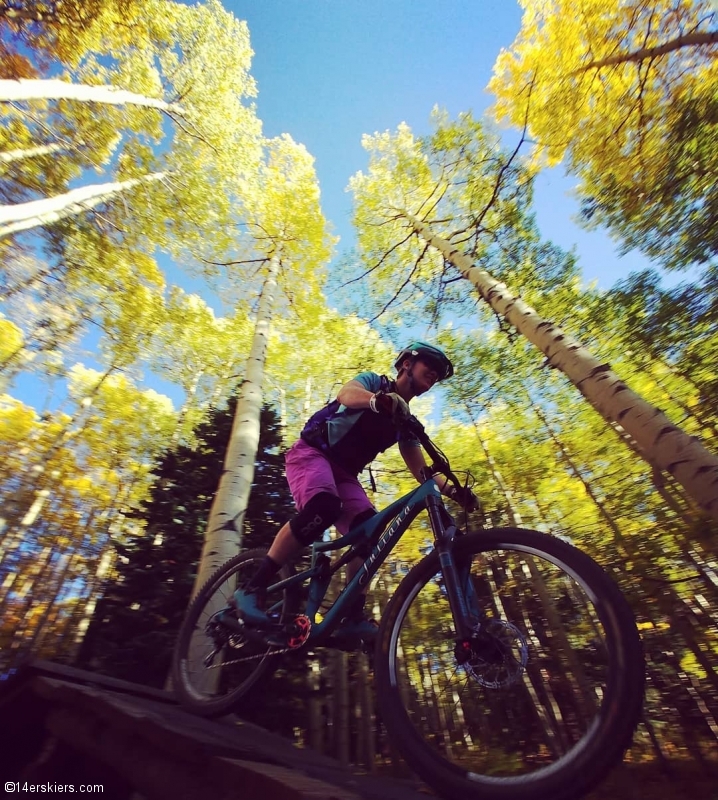 As many of you know, last Saturday I completed the TrailQuest challenge, becoming the first person to ride over 750 miles of trails in the area surrounding Crested Butte, Gunnison, Paonia, and Crawford. It's been a journey that's taken me to some great destinations. But, as the saying goes, it's about the journey, not the destination. And this journey has given me a reason to go places I would not have otherwise gone and motivated me to push beyond my comfort zone – often riding hard trails solo.
In my two-season TrailQuest journey, I wrecked 3 pairs of gloves, replaced 2 drive trains on my bike, replaced 7 tires, broke 2 helmets, tore up multiple pairs of shorts, ruined a few pairs of socks, wore out the soles of two pairs of shoes, spent roughly $2000 in parts and maintenance on my bike, endured too many saddle sores, broke my tailbone, and broke my little toe. I suffered on multiple long rides, occasionally breaking down to tears. But I also experienced so much joy in the beauty of the lands that surround us and in finding new trails that were new to me that made great rides.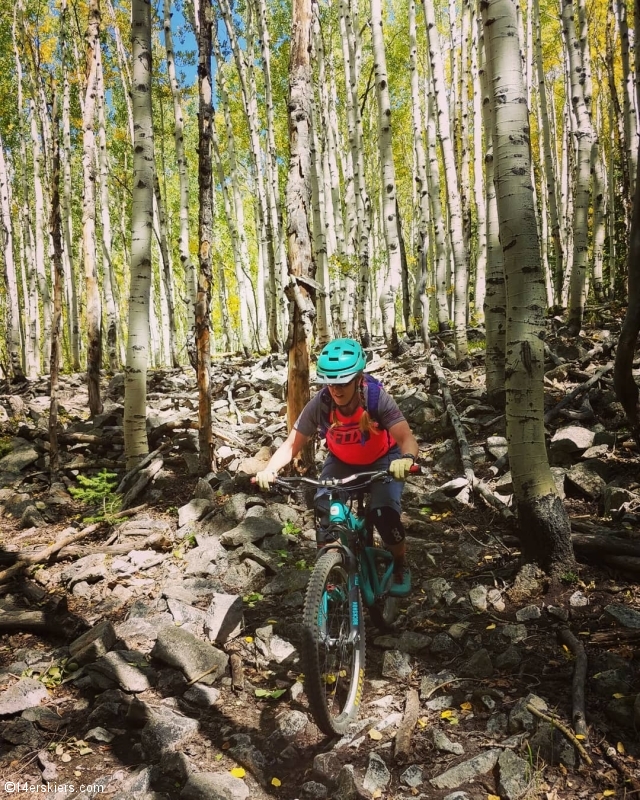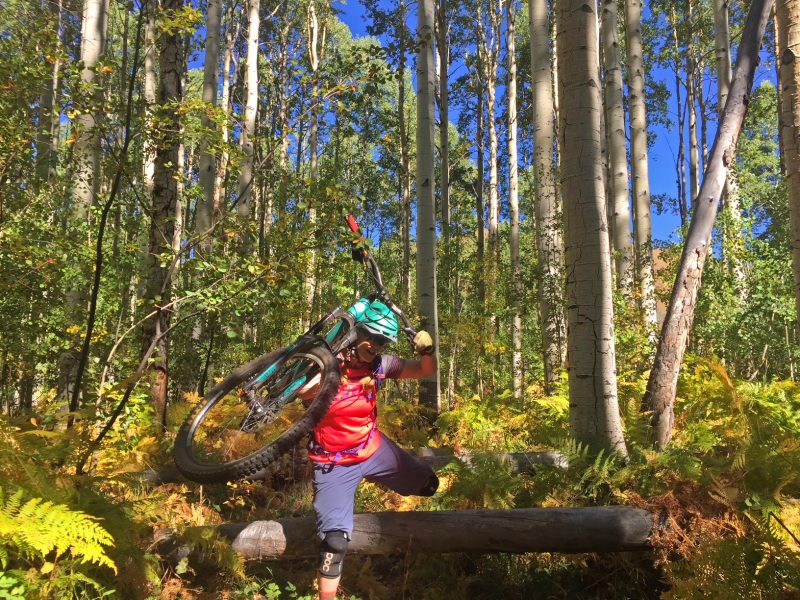 I came out of this project with at least 20 new scars on my legs, a toe that is still broken, and the insight that goals motivate me do things that I would not otherwise do. My experience also left me with a wealth of knowledge about trails and landscapes in our local extended area as well as at least an additional half-dozen rides that will be on my annual to do list, followed up with some other rides that I would still love to do again.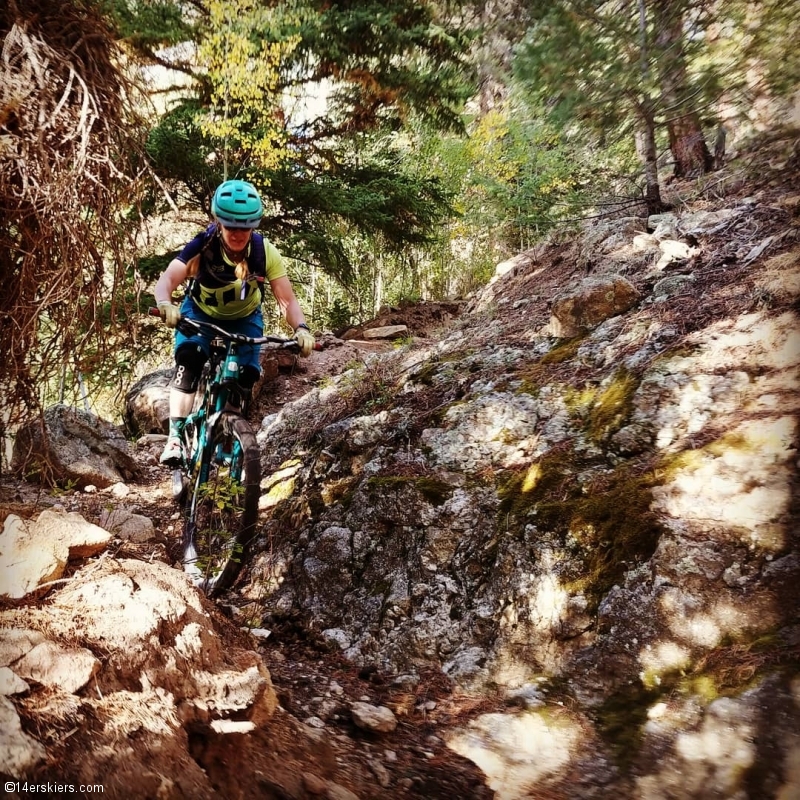 We grow from the things that challenge us the most. Just like skiing the Colorado fourteeners push me to new limits with my skiing and ski mountaineering, Trail Quest pushed me to new limits with my mountain biking. Both goals have changed me forever. And I've come out a wiser, stronger person because of them.
Finishing a long term goal is ways weird for me. In some ways, I'm elated. I just completed a project that wanted to beat me up and spit me out I to a hundred pieces. But at the same time, I feel this emptiness – because I don't have a goal I am striving to achieve, taking all my free time. It's almost like I feel lost without something to look toward.
But times like this can allow for creativity. I will be consumed by another goal soon, it's just a matter of what. And for now, I'll be enjoying the space in between, eagerly waiting for the next challenge. Either way, I can't wait to find out where the next goal takes me 🙂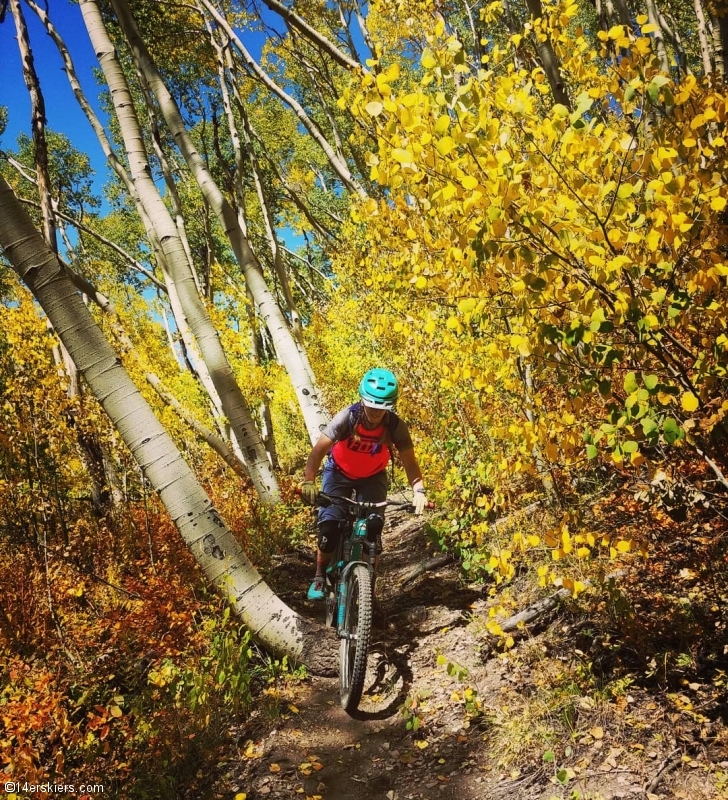 Thank you!
I owe a huge thanks to so many people! I could not have completed this project without my two best TrailQuest biking partners – my husband Frank and my friend Heather Crossen. I also thank the GCBTA for developing this TrailQuest Challenge in the first place, including but not limited to Jon Norton, Laurel Runcie, and Daniel UpChurch-Kreykes. I also would like to give a big shout out to Derrick Nehrenberg for being the master mind behind the app development and for dealing with my constant pestering of "I'm not sure there's enough miles". And I'd like to thank Jon Norton a second time for being the inspiration behind TrailQuest, for writing about me weekly, for crowning me Queen, and for naming me The Formidable. Last, thanks to all my supporters who followed my fabulous journey along the way. I've met some incredible people because of this project!
Aside from skiing, biking, and all outdoorsy things,
Brittany Walker Konsella
also loves smiles and chocolate 🙂 Even though she excels at higher level math and chemistry, she still confuses left from right. Find out more about
Brittany
!
Latest posts by Brittany Walker Konsella (see all)
Summary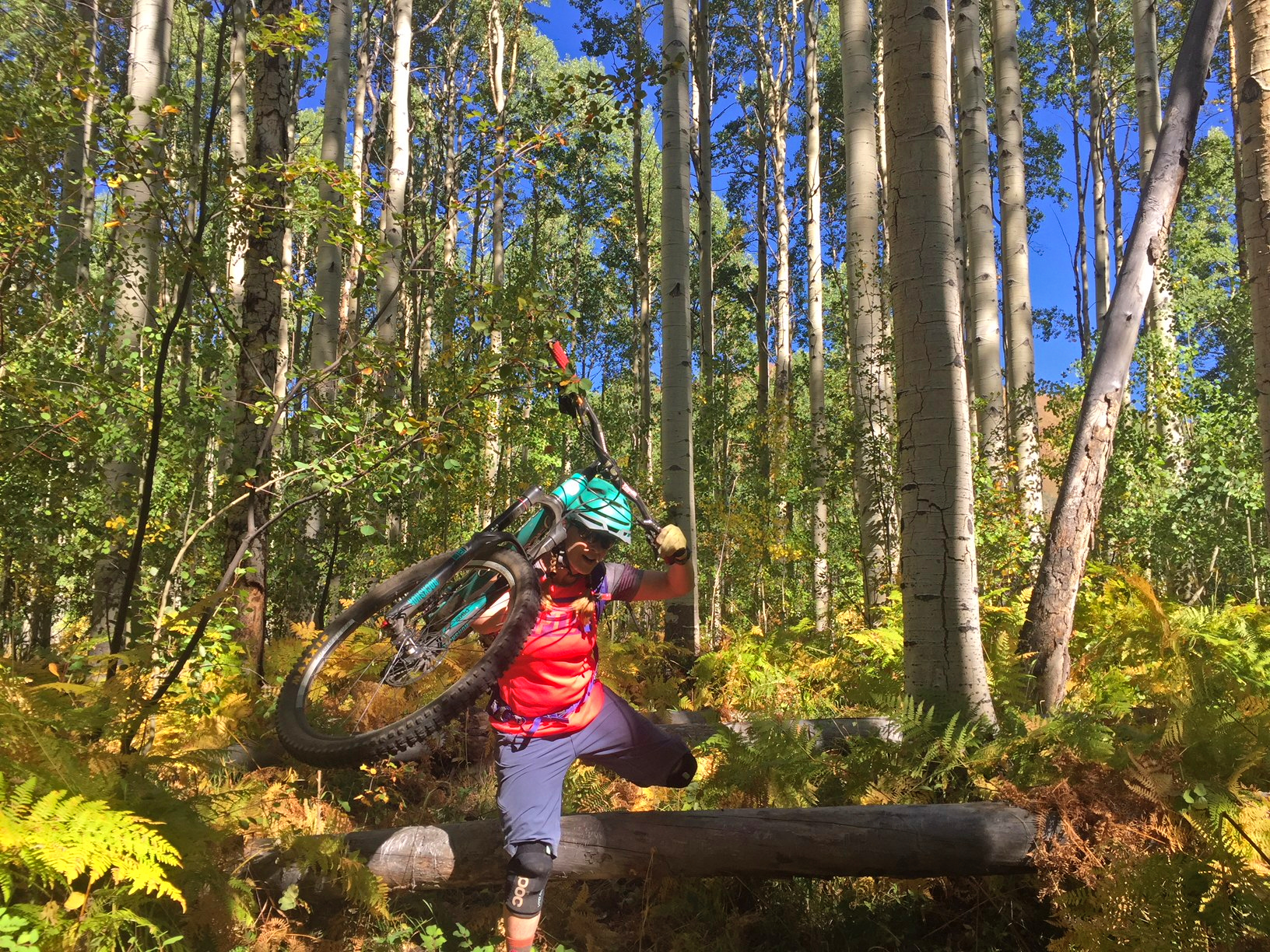 Article Name
First Finisher of TrailQuest!
Description
On Sept 15, 2018, Brittany Konsella became the first person to complete TrailQuest - a challenge to ride over 750 miles of trails in the area surrounding Crested Butte, Gunnison, Paonia, and Crawford.
Author