(Last Updated On: July 20, 2010)
The hot weather this past week has had me glum. Yes, Crested Butte CAN have temperatures above 80-degrees- which, for us, who are used to temperatures in the 60's and 70's, 80+ degrees seems ridiculously hot. To keep from wilting away in the sun, like the flowers have on my deck, I've turned my thoughts back to skiing. Oh, how do I wish it would be snowing again.
I have never done a season in review post before. I never really felt the need. But, this season was full of story after story – from healing from last year's ACL surgery, hosting several women to Crested Butte to my 14er project and other goals. To top it off, this season was my first season to top 100 fantastic days of skiing. I've been close to 100 before, but have never actually been able to top it in a season. This year was the year 🙂
I set out this season with some huge goals, most of which I was not able to fully accomplish. I was hoping to ski 120 days this year, but my knee and work prevented that from happening (although I will be fairly close!). I was also hoping to finish my 14ers this year, but was unable to finish my 9 remaining peaks. I was unable to hit Pyramid in good conditions, and then the line melted out as I sat around waiting for a week-long round of 50mph winds to settle. This left me with 2 14ers left to ski- Pyramid and Pikes, which I am saving for last. Though I didn't accomplish all of my goals for the season, it was still a season to remember and I am happy with what I did accomplish. So, to honor and reflect upon the stories of this season, I've decided to do this season in review. By no means does this account for every ski day or every ski tour, but focuses on the highlights. I hope you enjoy.
Early Season
My season started off back in October, skiing at Loveland shortly after they opened. After not having been on snow since February due to tearing my ACL, I had anguished over actually getting on skis again. But, when I strapped those planks back on, I was ecstatic, despite being terrified of other skiers on the slope.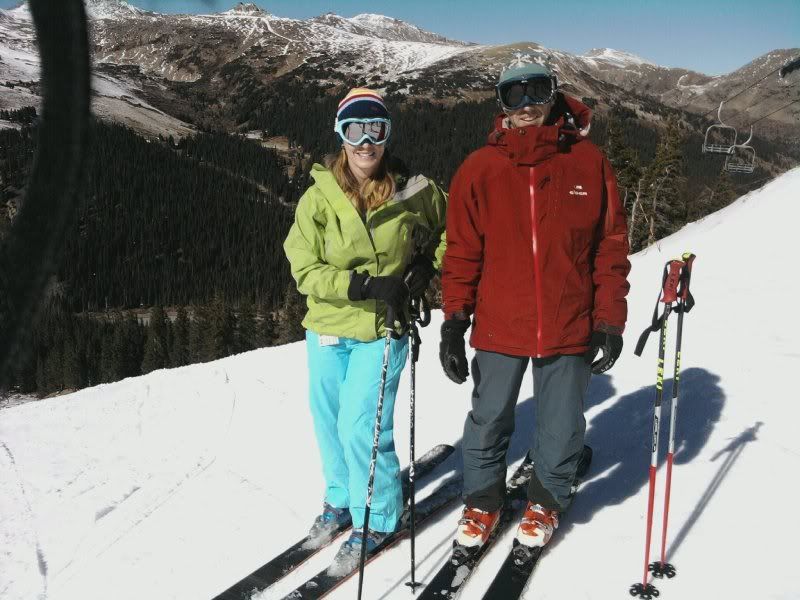 I enjoyed some early season skiing at Wolf Creek.

My knee didn't feel right, so I took my time to get into the backcountry. The last thing I wanted to do was to re-injure my knee on some obstacle not fully covered with the early season conditions. But, skinning felt good on my knee, as I found when I began skinning at the resort in November.

December
December marked my first backcountry trip, to Redwell Basin off of Red Lady. I felt like a whole new person.

December also marked my first real pow day.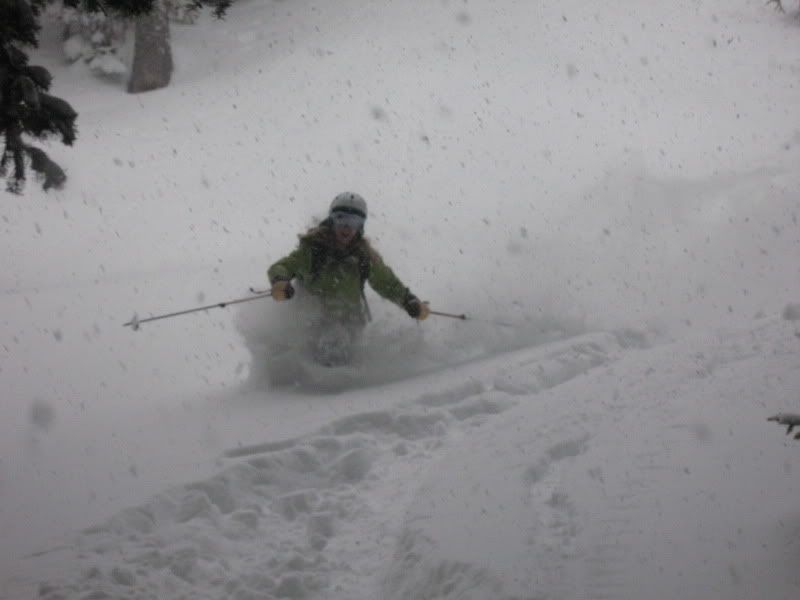 The next day, Frank caught my snowmobile on fire.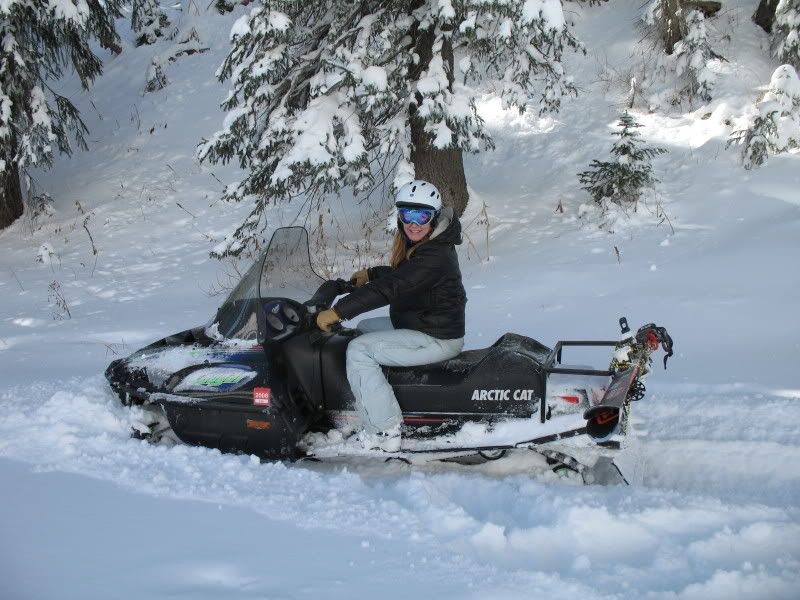 January
In January, I enjoyed a few more days of pow on Schuykill Ridge,

skied the Spoon on Gothic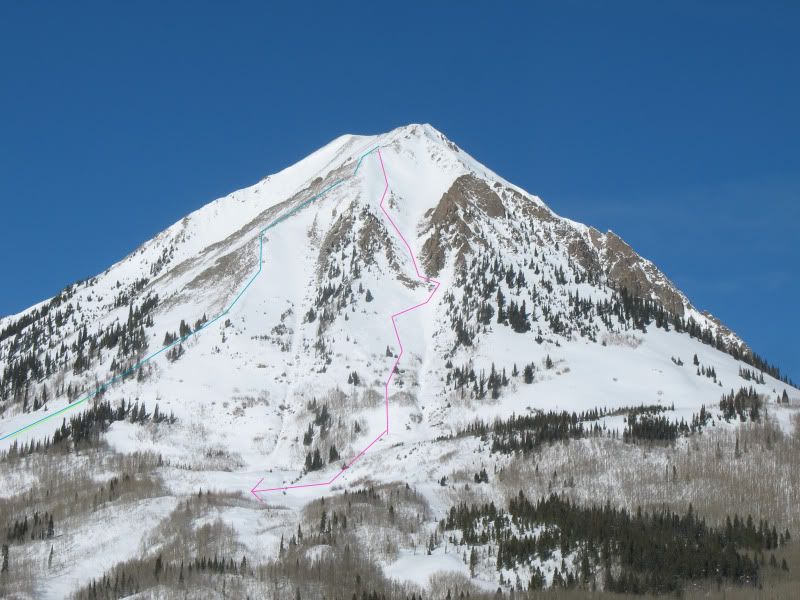 and the Spoon on Carbon.

.
I finally got in a nice long tour when we headed out to Queen Basin.

I also had one of my best days ever skiing Crested Butte ski area when they opened the steeps after several storms had left them blanketed with fresh snow.

And I finished the month by skiing my first steep backcountry line- Wolverine on Mt. Emmons.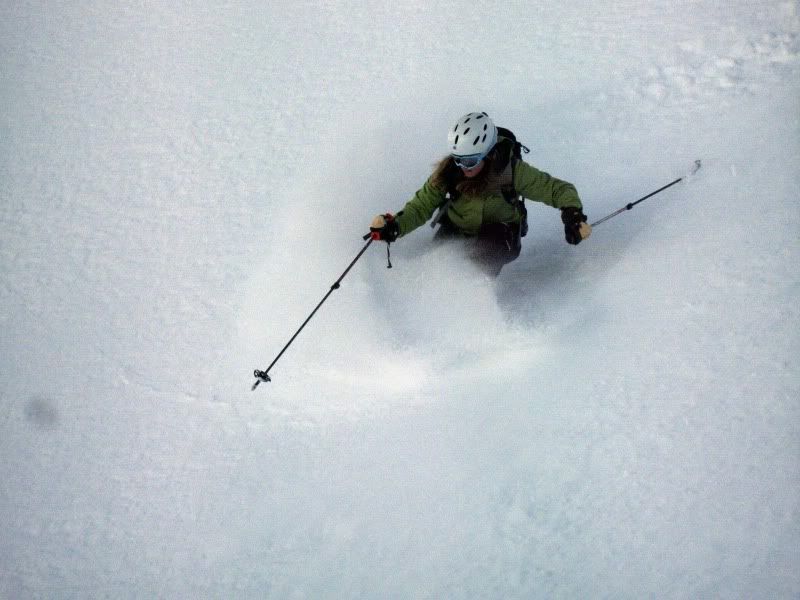 February
February was a busy month, starting out with a trip to Silverton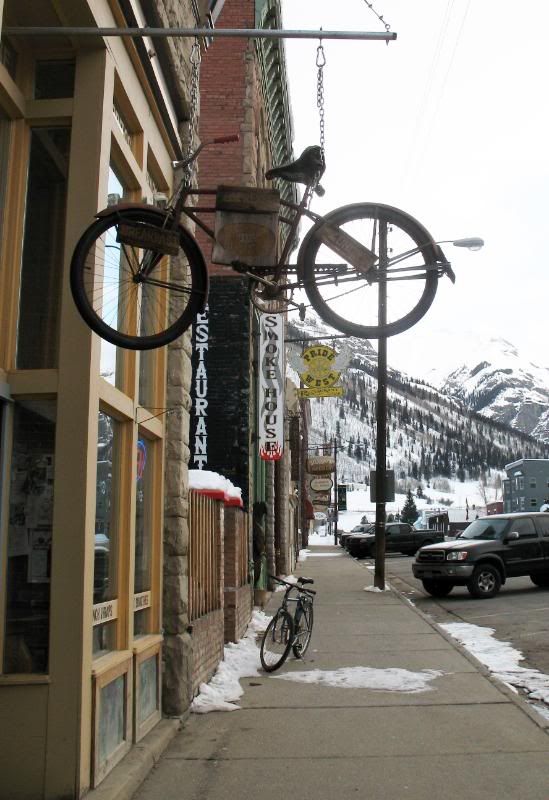 where we explored some of the fantastic backcountry the area has to offer.

I hosted an all-girls skiing get-together here in CB- one day skiing the resort, and the other day skiing backcountry on the glades on Red Lady.

My best powder day of the year, and one of my best powder days of all-time was in February.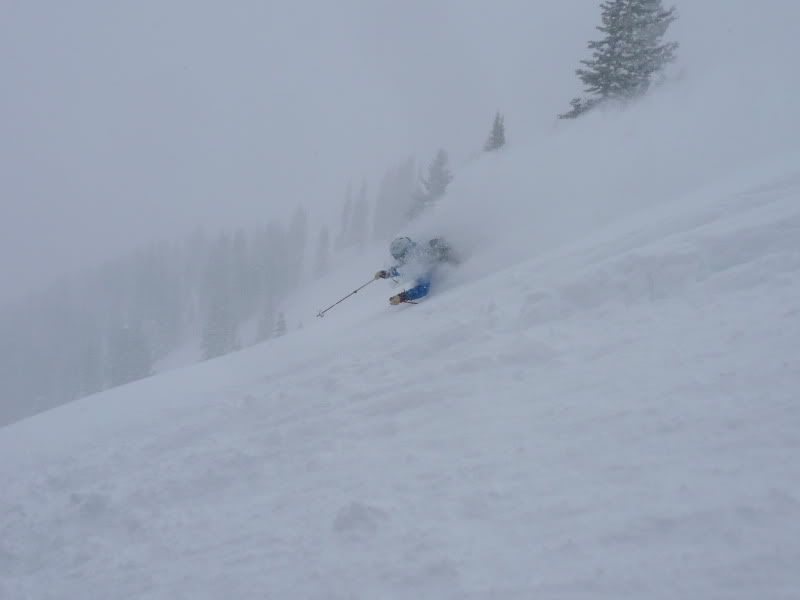 Then, Frank and I went on a road trip to Montana and Canada. Our first stop was Bridger, MT.

Second stop was Whitefish, MT.

We loved the backcountry in Fernie.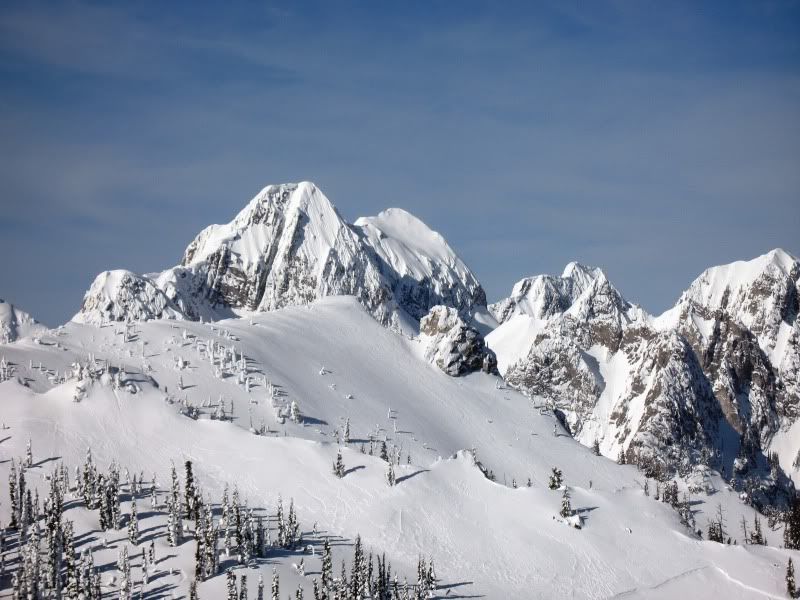 And we had a blast skiing in-bounds and out-of-bounds at Kicking Horse.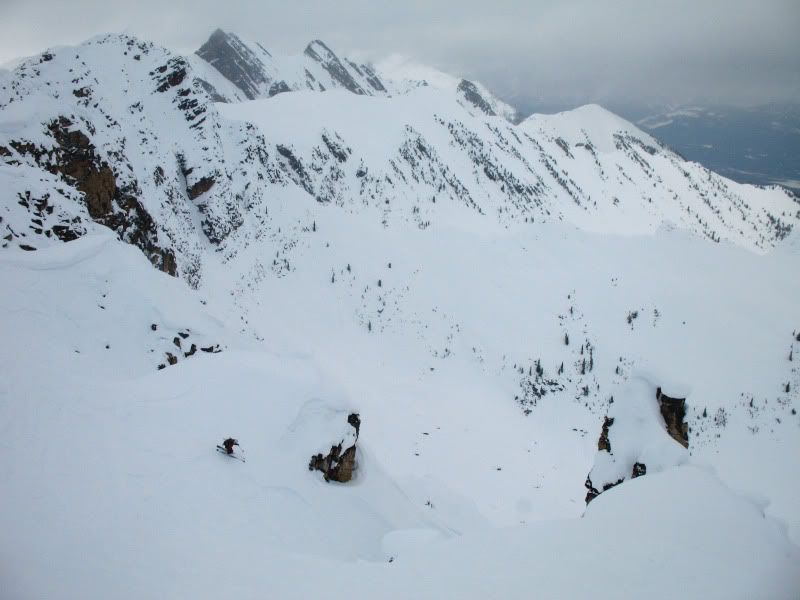 That was followed up by a tour on Roger's Pass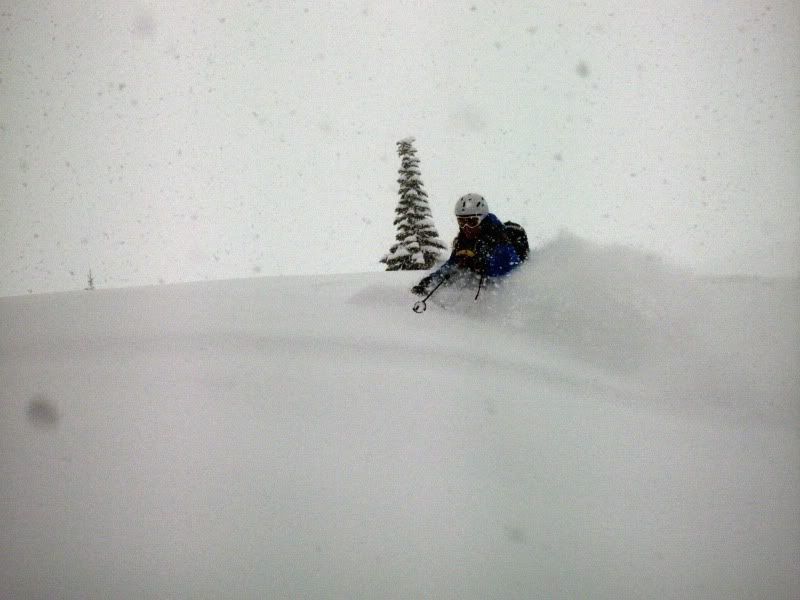 and then another in-bounds day at Revelstoke.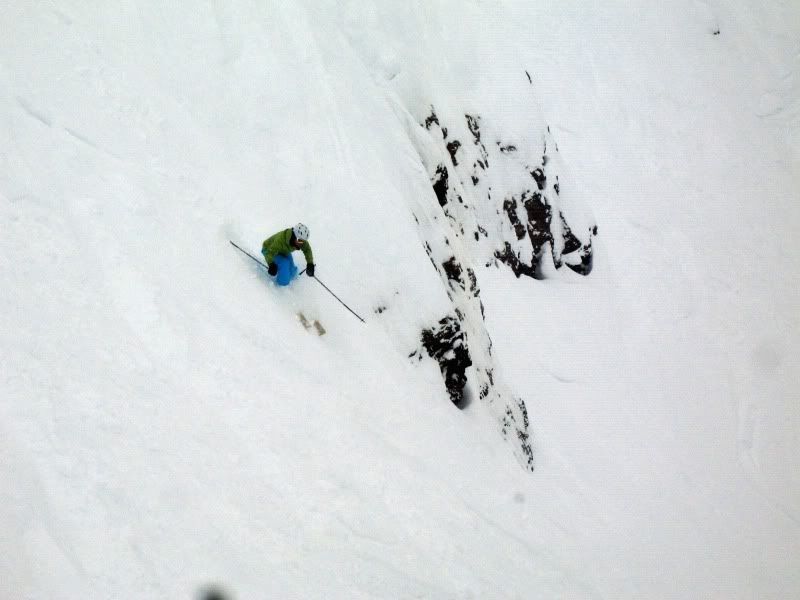 Then, we headed over to Nelson by ferry

to experience a stellar day at Whitewater.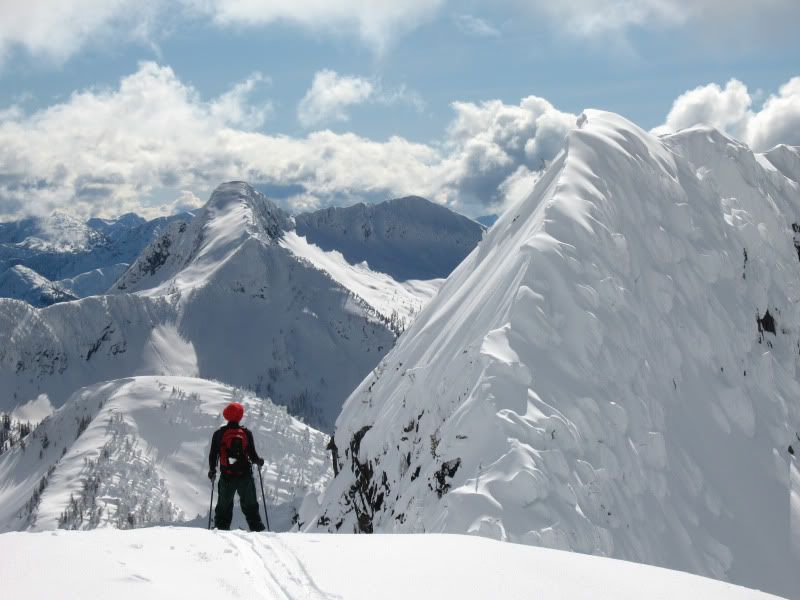 We ended our road trip at Rossland, skiing at Red Mountain.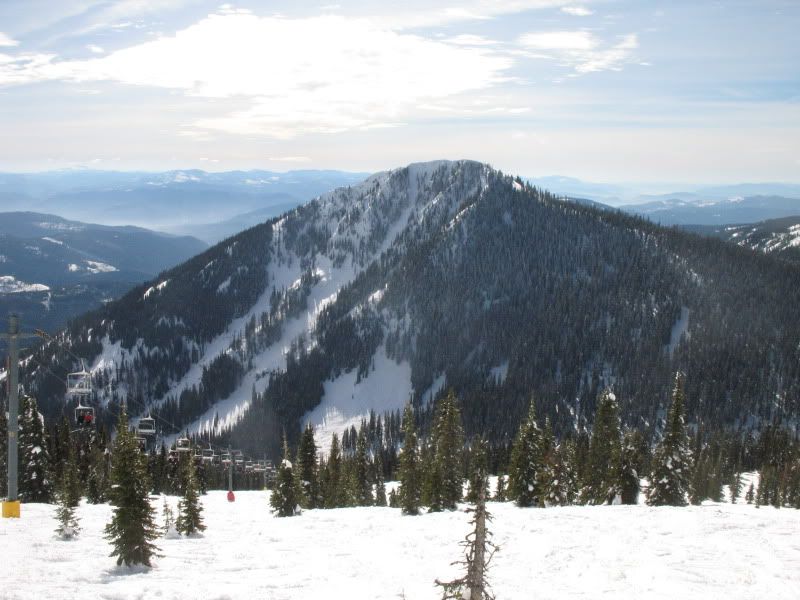 We returned back to Crested Butte on the first day of March. With 59 days of skiing under my belt, and my season half done, I was ready for more. I yearned for the long tours and big lines of spring. And spring was just around the corner. Part II will focus on this remaining part of the season. More to come 🙂
Aside from skiing, biking, and all outdoorsy things,
Brittany Walker Konsella
also loves smiles and chocolate 🙂 Even though she excels at higher level math and chemistry, she still confuses left from right. Find out more about
Brittany
!
Latest posts by Brittany Walker Konsella (see all)