TR: El Nacho (21 May 2010)
(Last Updated On: May 28, 2010)
Last week, I tried to keep my schedule open for some more fourteener skiing. But, the weather forecasts kept calling for really high winds. Though some lines are okay to attempt in high winds, my remaining fourteeners are a bit technical- and not peaks I wish to climb during high winds.
So, I convinced Jarrett to join me on an exploration up Copper Creek.

We originally were hoping to do some lines off of Avery. But, as we approached, we realized the snow line was high on the east-facing aspect we were considering. We'd be hiking a lot for just a few turns if we went up the west side, whereas the snowline reached the valley on the east. So, up the east side we went- to Queen Basin.

Looking across the valley at the lines that we were originally hoping for- Avery.


Photo courtesy of Jarrett Luttrell
This weasel decided to check out what all the commotion was. 🙂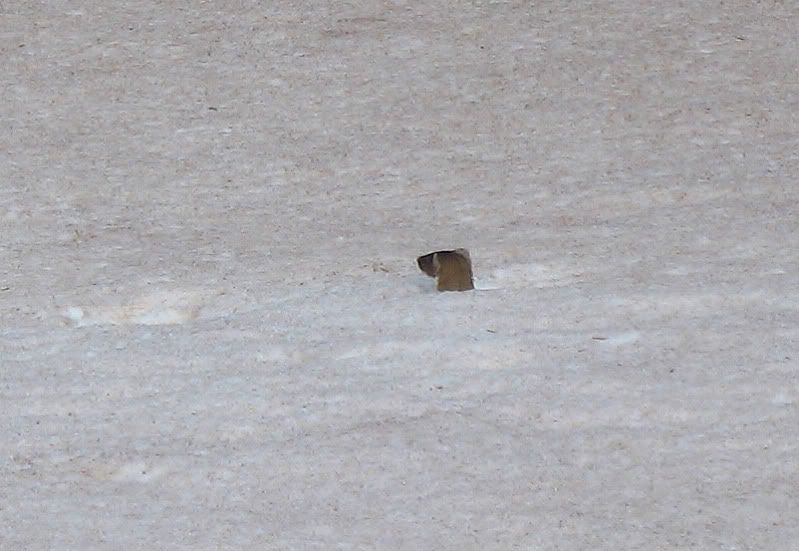 A look at Avery from higher elevation.

Cassi, looking sweet.

Jarrett, heading to our line, a couloir called El Nacho.

Booting up El Nacho.

Me, enjoying the views from the top of our line.


Photo courtesy of Jarrett Luttrell
Cassi, with Pyramid behind.

Pyramid– taunting me! The winds were only blowing about 15 mph, instead of the 50 mph that was in the forecast. It would have been a perfect day to be up on this peak!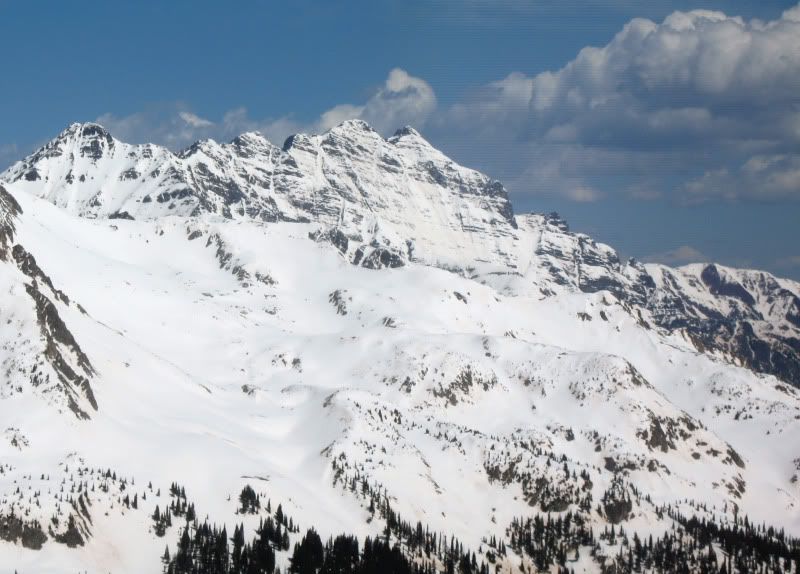 White Widow, another line on my wish list.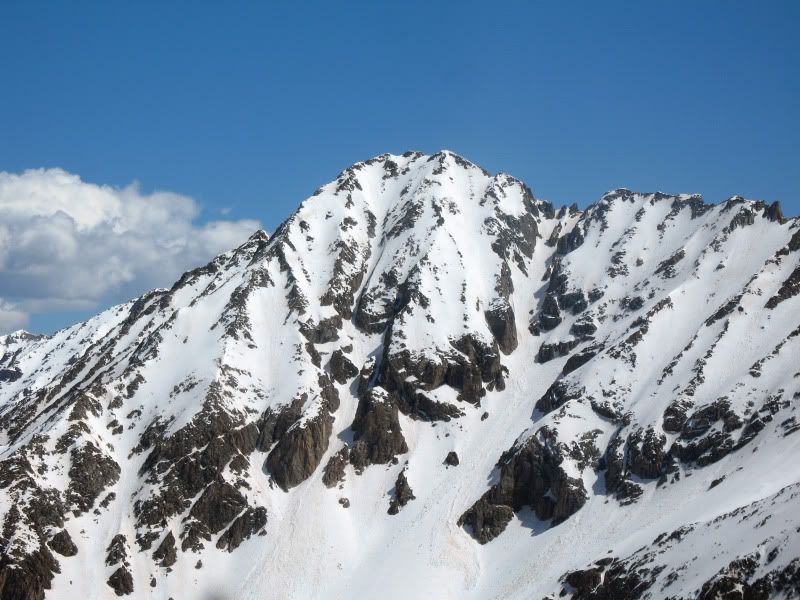 Looking down toward the town of Crested Butte, with Mt. Crested Butte and Whetstone still glowing white above the green valley. If you look hard, you can see the San Juans in the distance.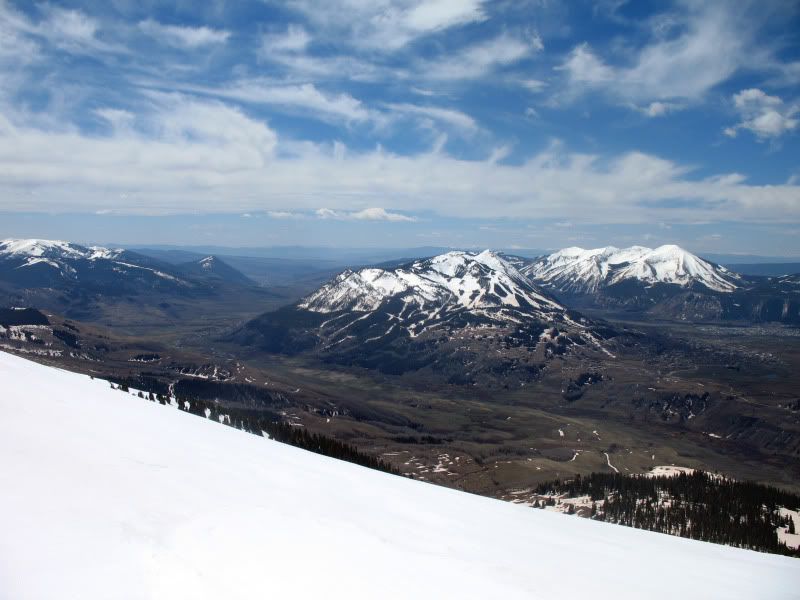 Time for the fun. Jarrett dropping in.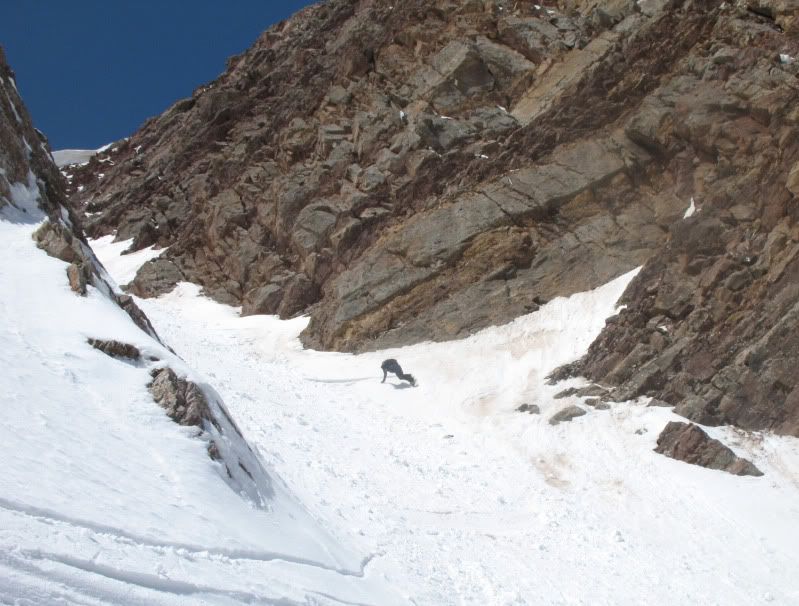 My turn!


Photo courtesy of Jarrett Luttrell

Photo courtesy of Jarrett Luttrell
El Nacho turned out to be a great ski. Just want I needed after a weekend of denials. Looking back at our tracks.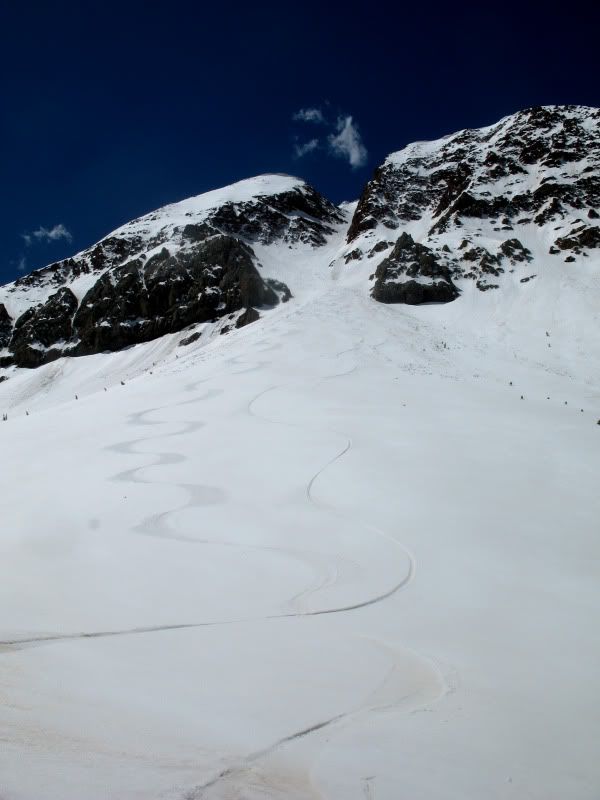 We skied back down to the valley and then followed the trail out. At this point, there is about an hour of hiking on nearly dry ground. Along the way, Jarrett took the time to admire this interesting tree.


Photo courtesy of Jarrett Luttrell
Great day out. Thanks for the company, Jarrett!
Aside from skiing, biking, and all outdoorsy things,
Brittany Walker Konsella
also loves smiles and chocolate 🙂 Even though she excels at higher level math and chemistry, she still confuses left from right. Find out more about
Brittany
!
Latest posts by Brittany Walker Konsella (see all)