We like showing visitors around to the best mountain biking that we have. So, when our friend Larry came from Steamboat to check out the riding in Crested Butte, we put on a good show. Just a 2.5 weeks prior, Larry and I stood on top of Condundrum Peak, about to ski down the long-lasting couloir. From the summit, I pointed out Star Peak and told him about the superb mountain biking just on the other side of it. I told him he needed to go there. So, Star Pass became a destination for his Crested Butte trip.
We started out on the Cement Creek trail heading up the Cement Creek Valley.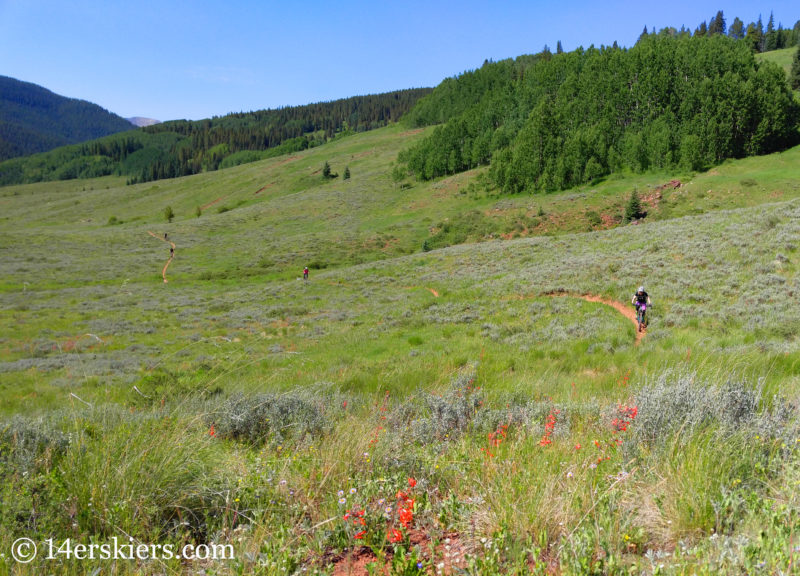 Once that trail ended, we following up the road where we caught trail 583. We were amazed at the condition of this trail. The Forest Service has been hard at work this year — rerouting the trail in some places, and digging out the trenches in others. 583 is very steep, but because of their hard work, I was able to ride every inch of it.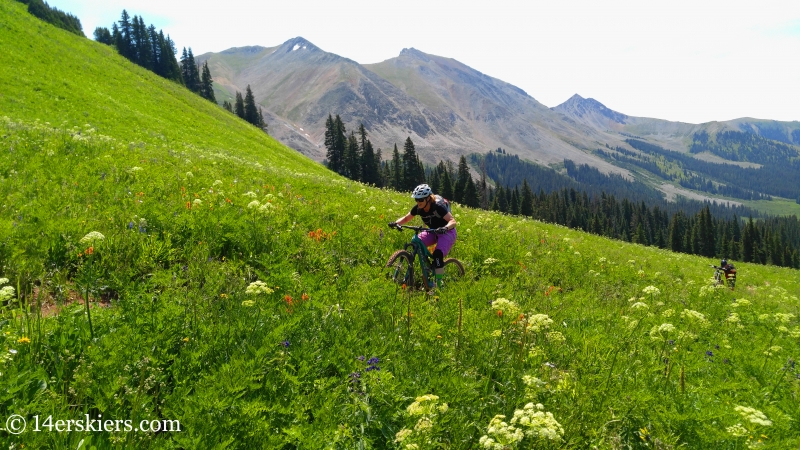 Frank.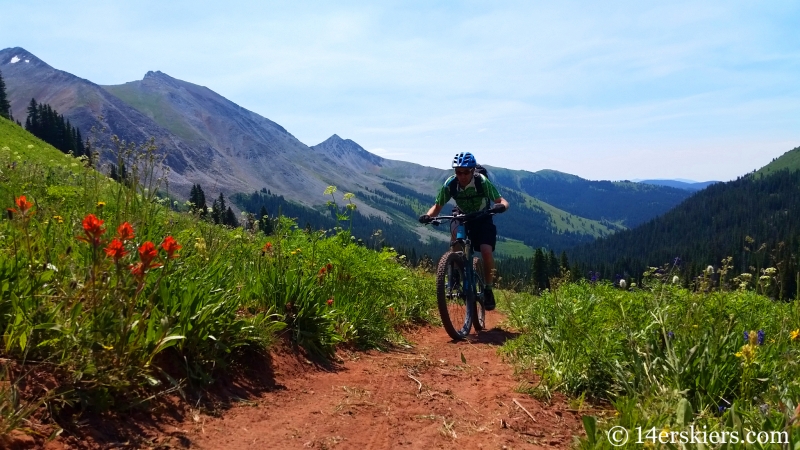 Frank and Larry.