Afley Antics (26 May 2019)
(Last Updated On: May 30, 2019)
On the map, Afley Peak stands at 12,646 feet of elevation – a meager summit in a mountain range that boasts several of Colorado's Centennial Summits. But when one view this peak from their own eyes from a top Scarp Ridge, Afley commands a memorable presence, resembling a peak that belongs in Alaska rather than Colorado, and begging to be skied.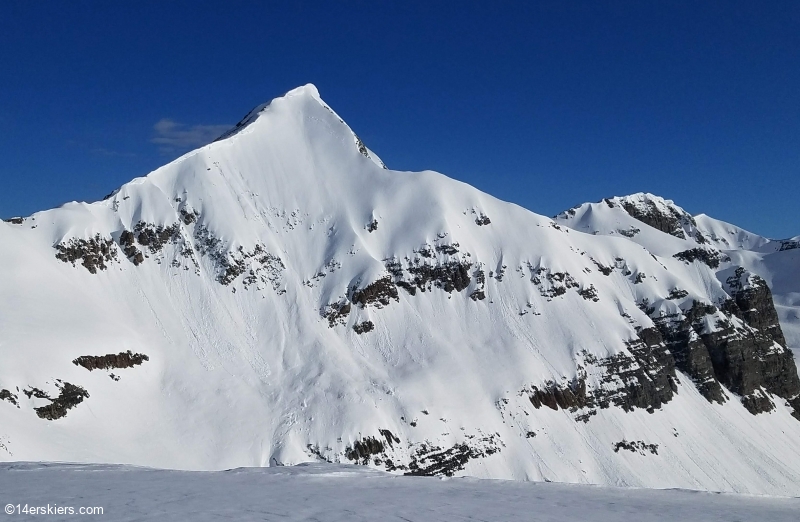 It's been awhile since I made turns on Afley. It was time to go back. Frank and I were joined by our friends Mark and Geo.
Because of the plethora of snow this season, the Kebler Pass road was largely not plowed even on Memorial Day weekend. So we used snowmobiles until we hit the Wilderness boundary.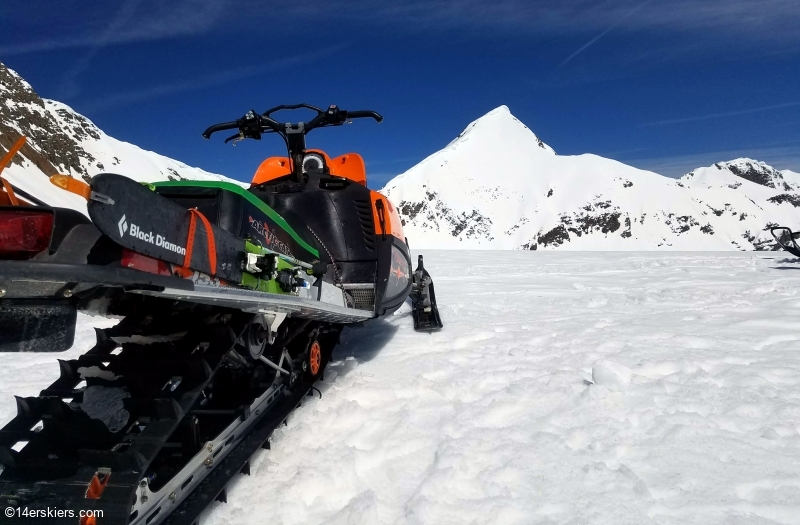 A ski traverse brings you to the bottom of the route and it's all bootpacking to the summit of Afley Peak from there.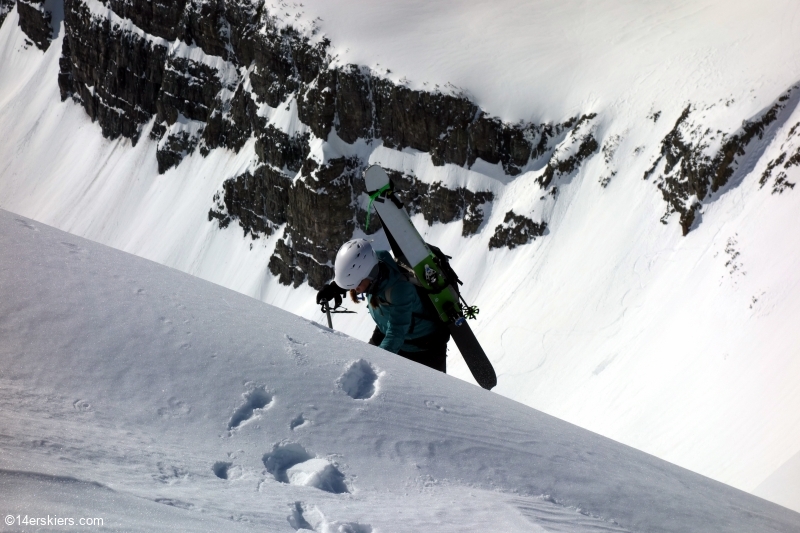 As seems typical for the season, the line took longer to warm than we expected, but when we finally dropped in, it was perfect pre-corn. Mark and I ready to go!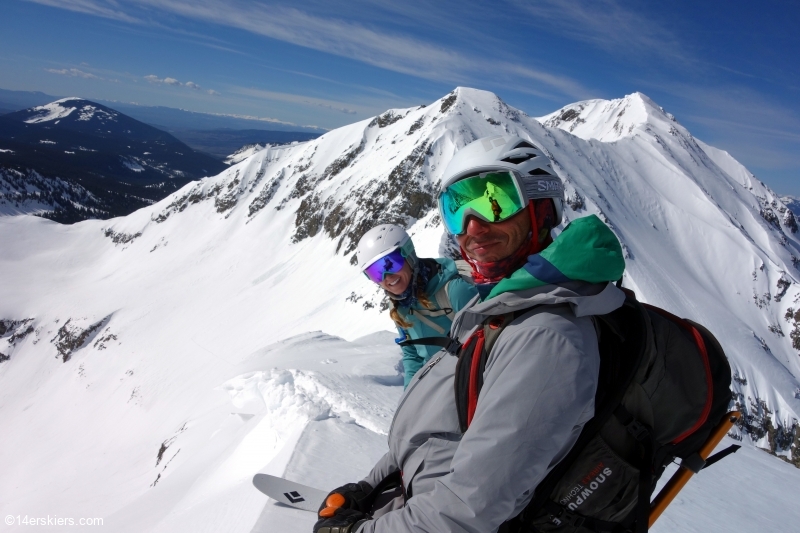 Geo.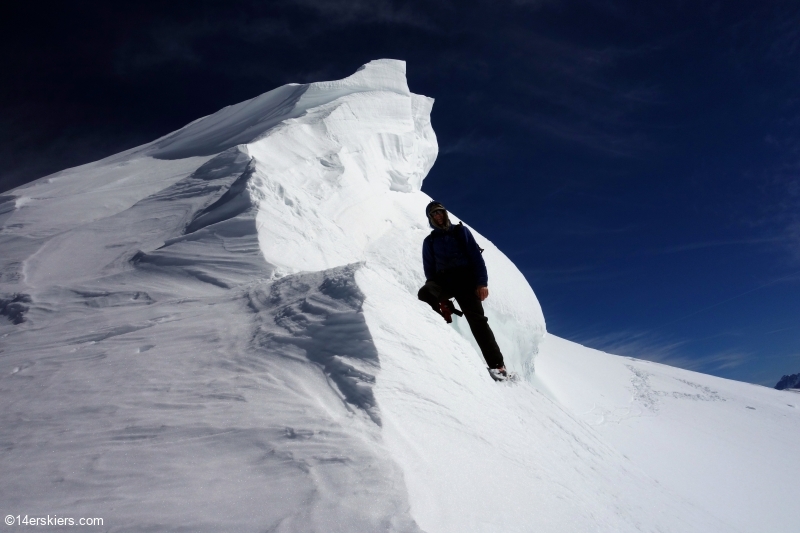 Mark dropping in.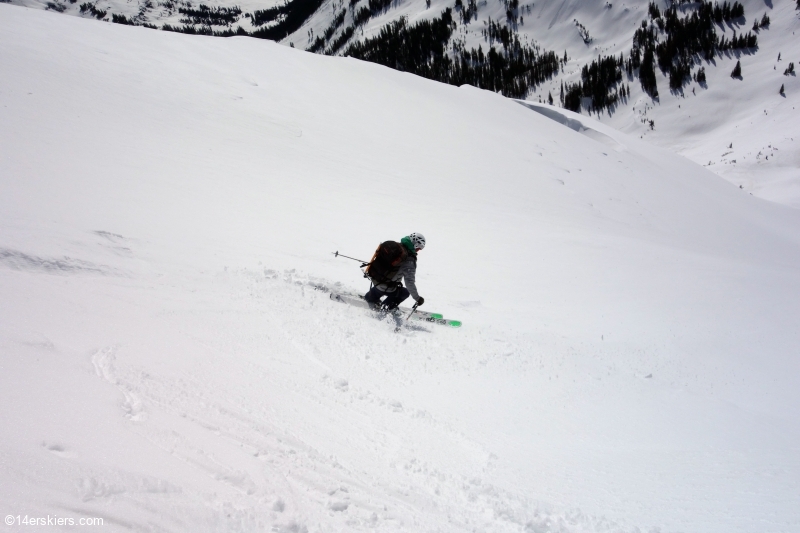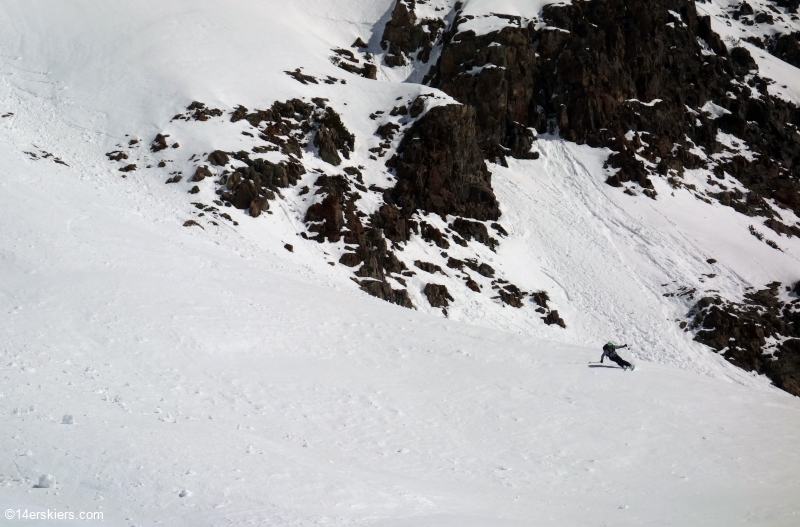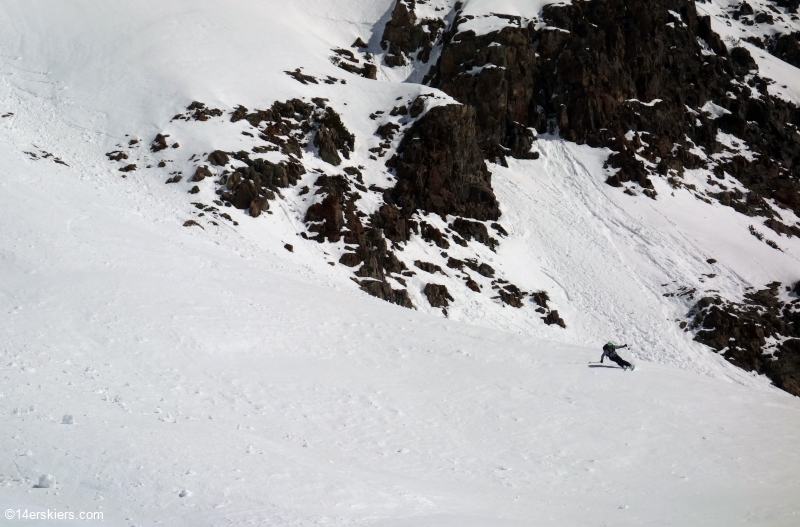 Geo.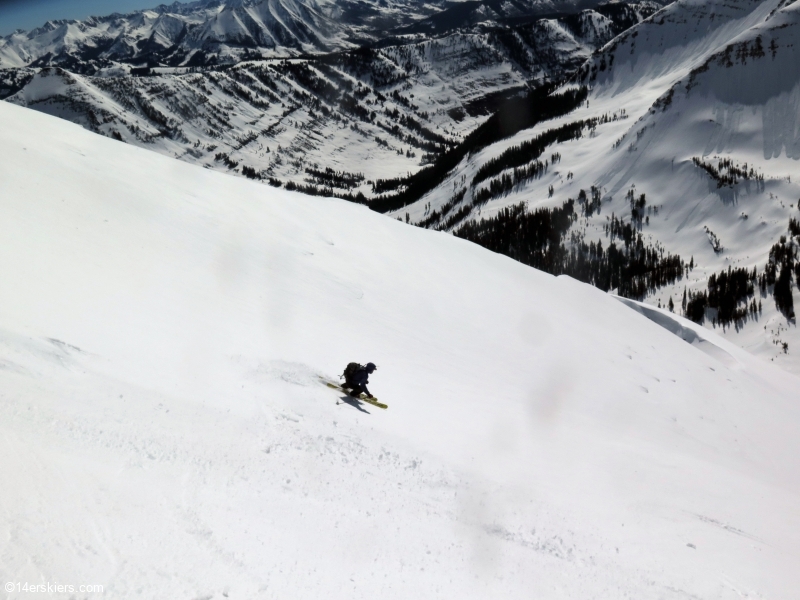 Me.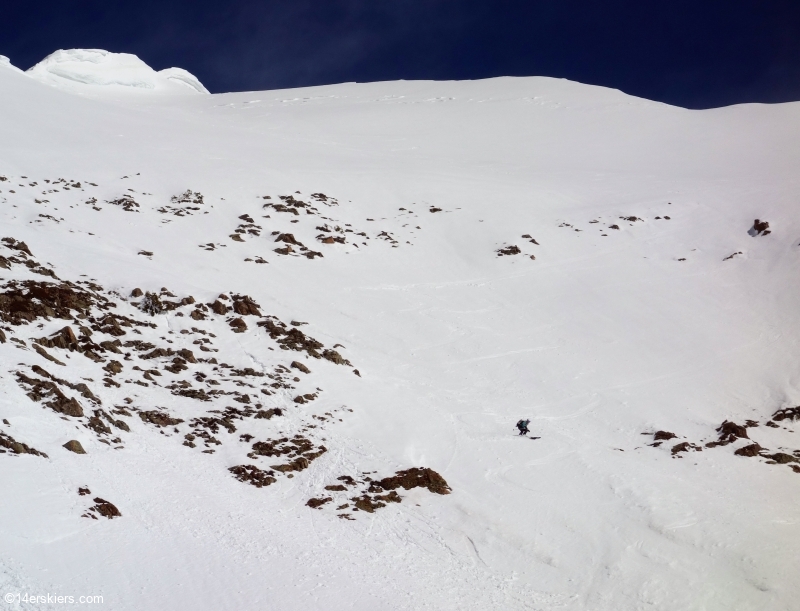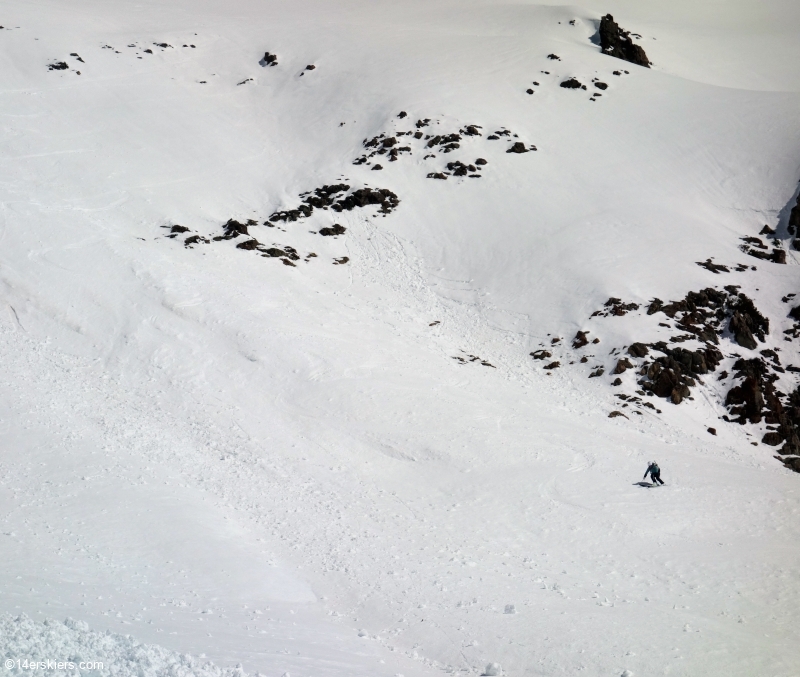 Frank.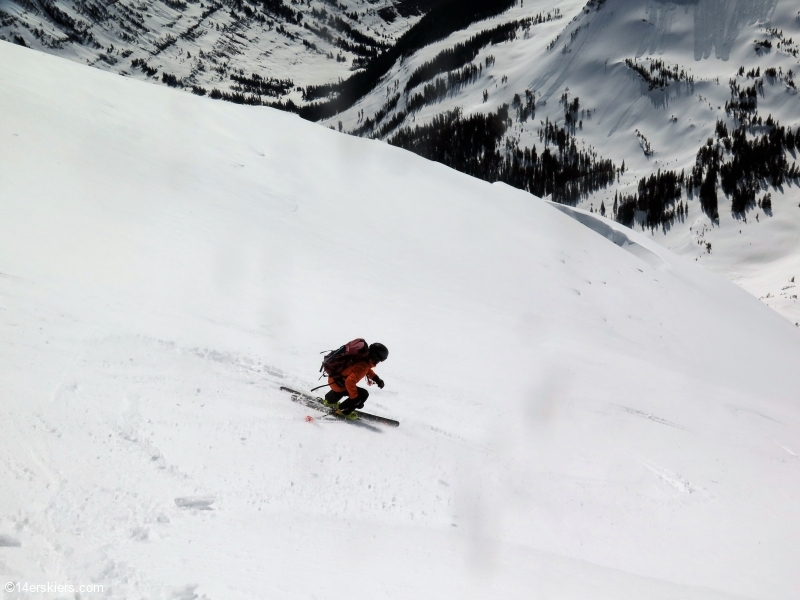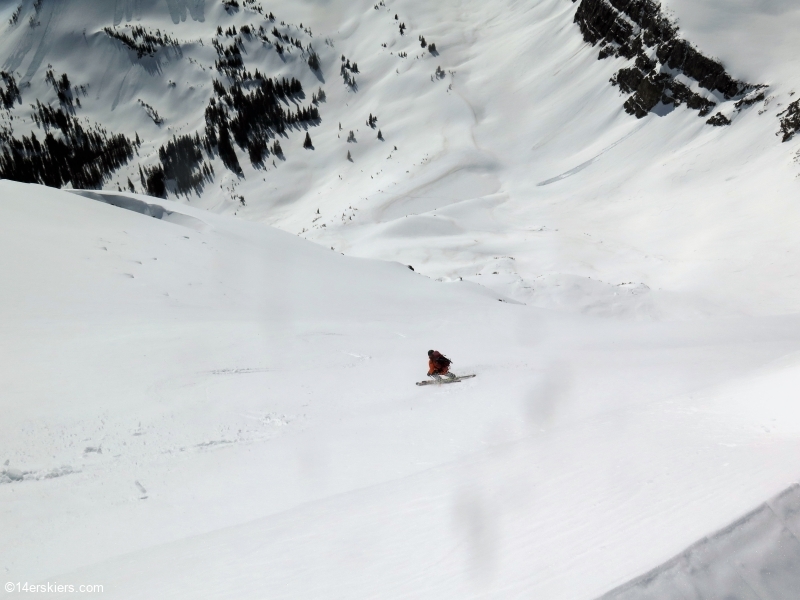 At the bottom of Afley Peak, we make our traverse and skin back up to our sled parked at Scarp Ridge. A great day of skiing, all in a good days' work!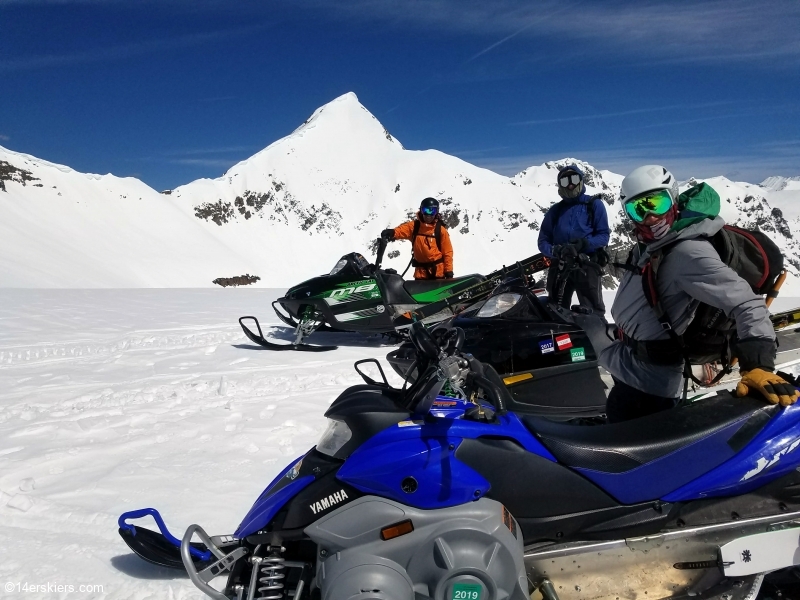 Aside from skiing, biking, and all outdoorsy things,
Brittany Walker Konsella
also loves smiles and chocolate 🙂 Even though she excels at higher level math and chemistry, she still confuses left from right. Find out more about
Brittany
!
Latest posts by Brittany Walker Konsella (see all)
Summary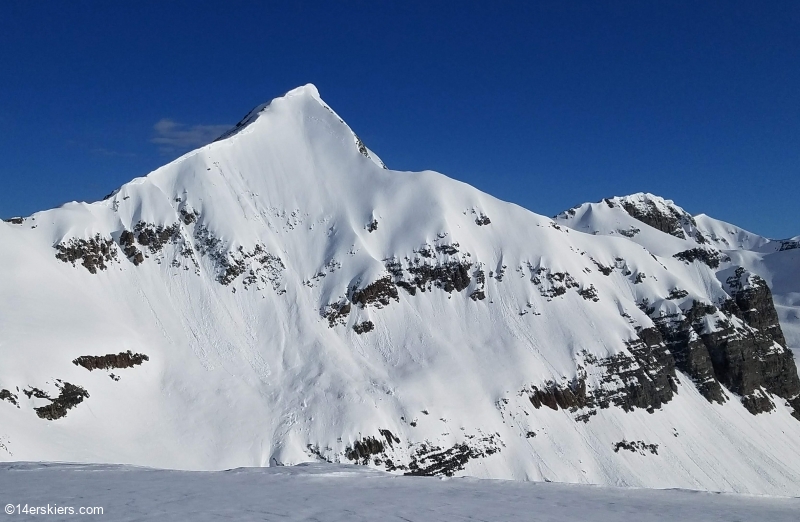 Article Name
Afley Antics (26 May 2019)
Description
Afley Peak stands at 12,646 feet of elevation - a meager summit. But when viewed with your own eyes, Afley commands a memorable presence & begs to be skied.
Author