Cronin Peak (8 June 2019)
(Last Updated On: June 12, 2019)
One of the highlights about skiing all of Colorado's fourteeners was the fact that it took us to so many places we had not been, skiing great lines and adding others we saw from afar to a list of "to-ski" for later. Cronin was one of those peaks.
I first laid eyes on Cronin back in April, 2007 when we skied Antero.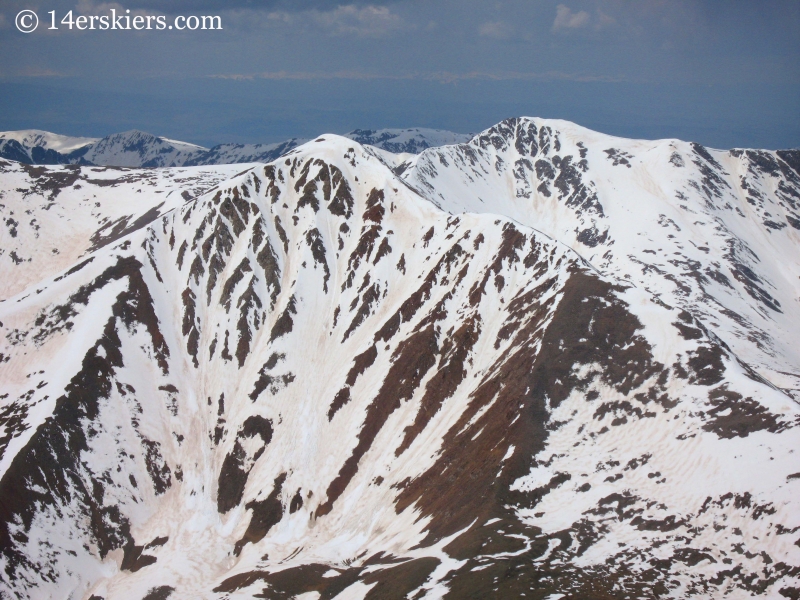 Back then, maps called it 13,870′. Others called it "North Carbonate". But, the Department of Interior actually officially named it Cronin Peak in May, 2005. Still, it took a handful of years for the name to really take hold. The new official name for this peak is to honor Mary Cronin, who became the first woman to climb all the fourteen-thousand foot peaks in Colorado, in 1921. After learning this, I wanted to climb this peak even more.
I'd had Cronin on the brain much of the spring. Finally, this past weekend, the timing worked out. We were able to drive 2 miles up the Baldwin Gulch Road to about 10,500 feet where it was blocked with avalanche debris (photos taken later in the day).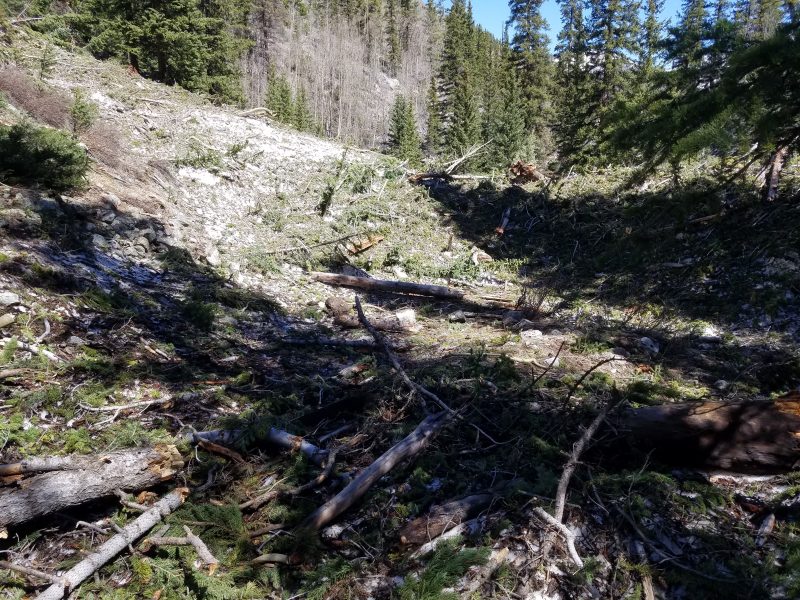 We hiked up the road until the stream crossing, where it immediately became continuous snow and we began skinning. Finally, we veered off the road, making our way toward the base of Cronin. Our first glimpse of the summit, still so far away.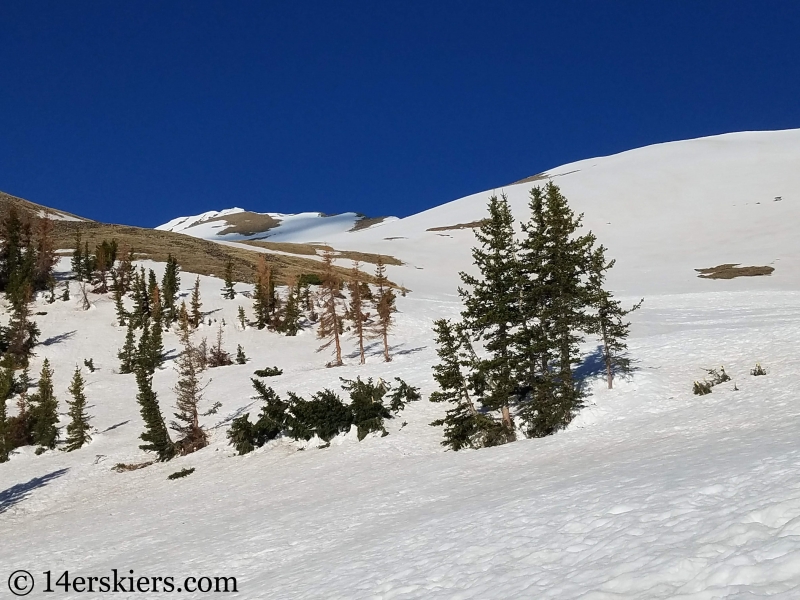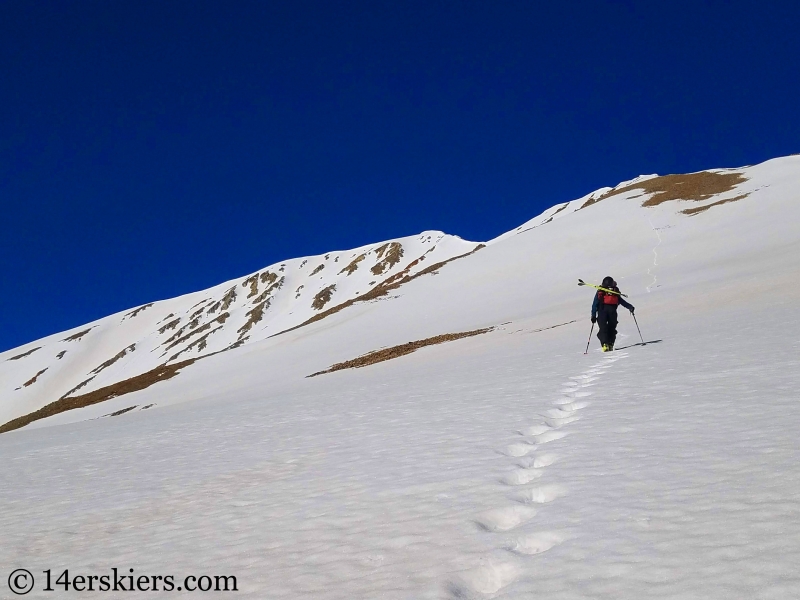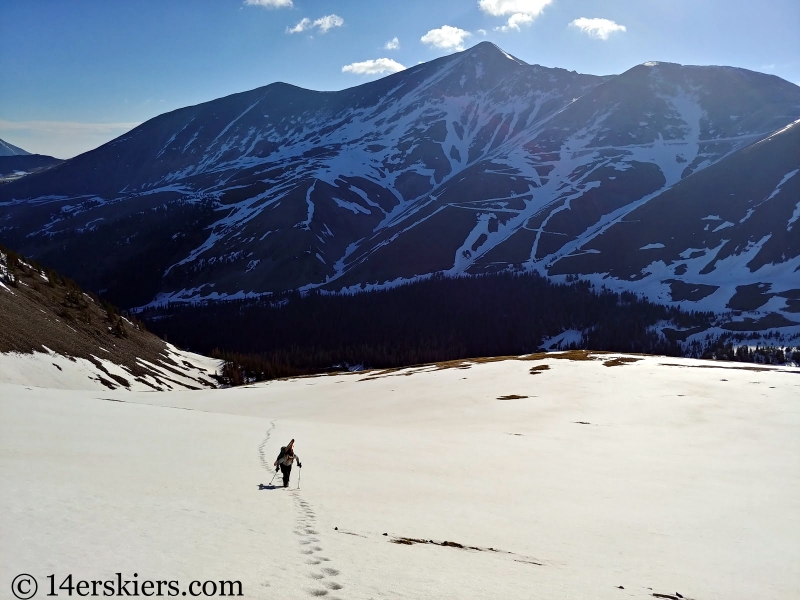 Eventually, we gained the south ridge.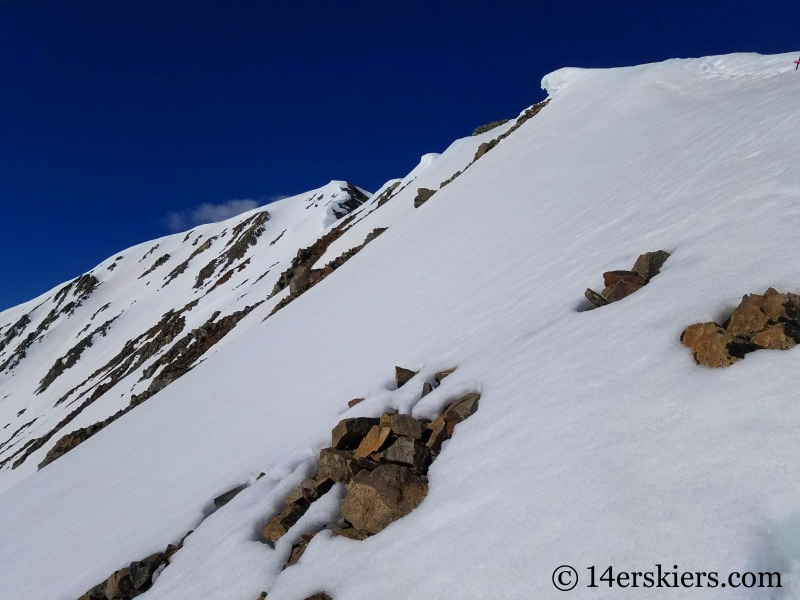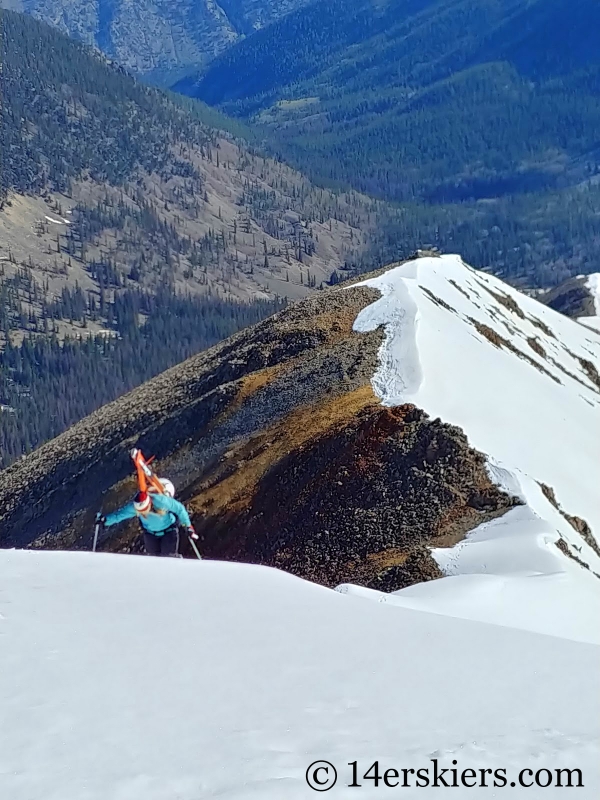 Frank looking small on a big mountain, Colorado's 75th highest to be exact.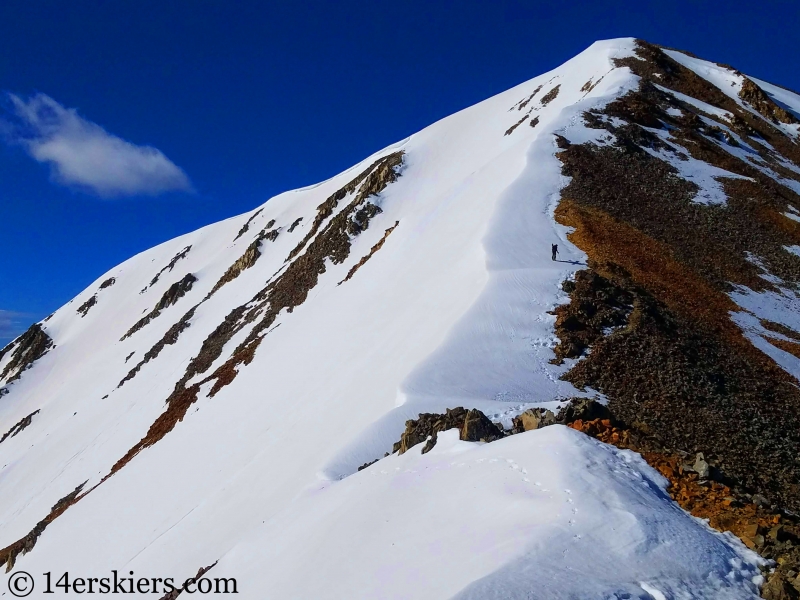 It was windy on the summit, so we didn't snap a lot of photos. But, we did get one of nearby Tabeguache, looking really nice.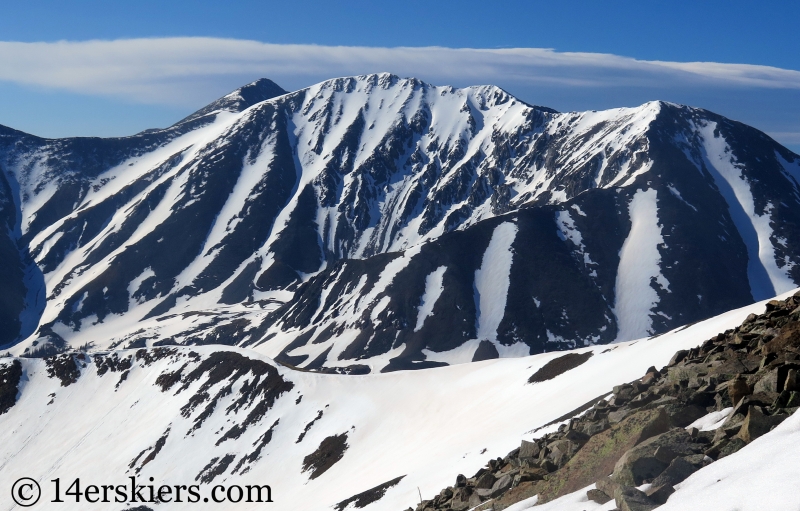 With a soft freeze, we decided to be conservative and work the slope angle, heading to more north-facing terrain on the skiers right, rather than due east, straight down from the summit. Frank dropping in.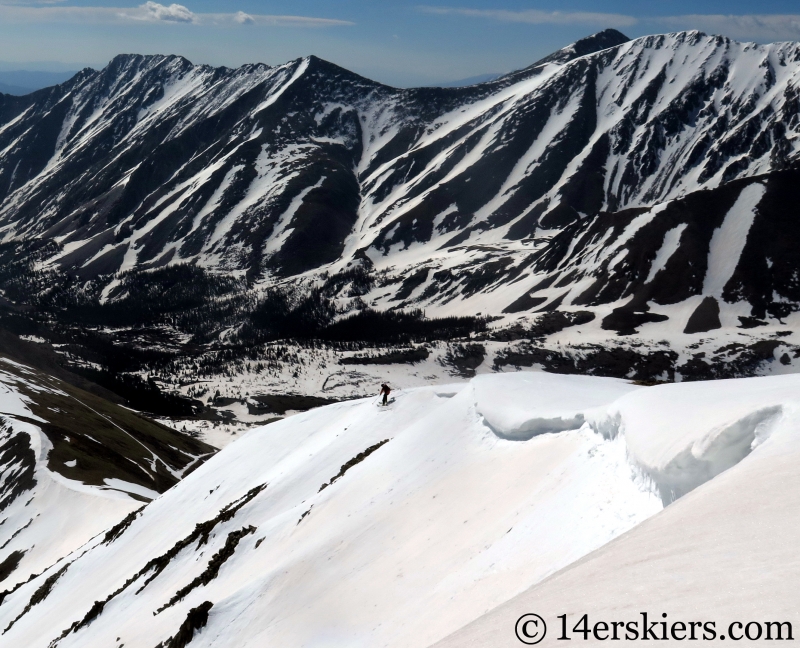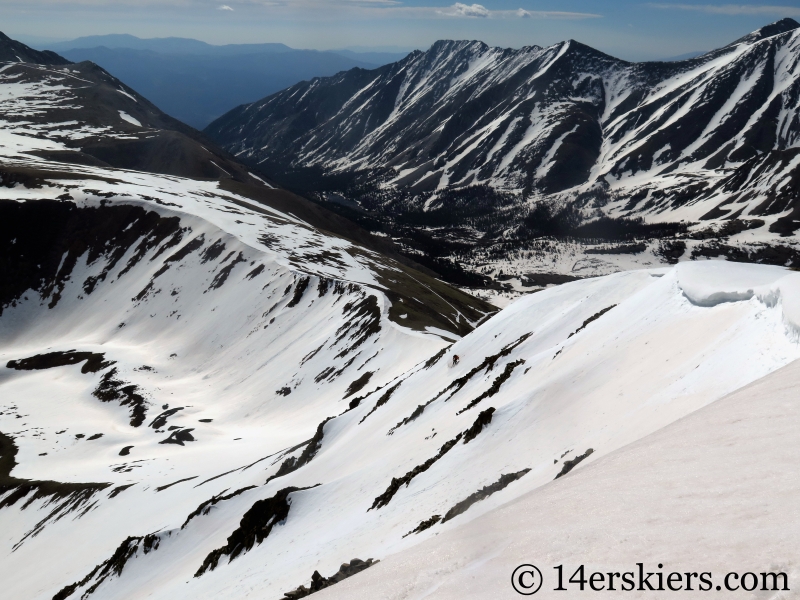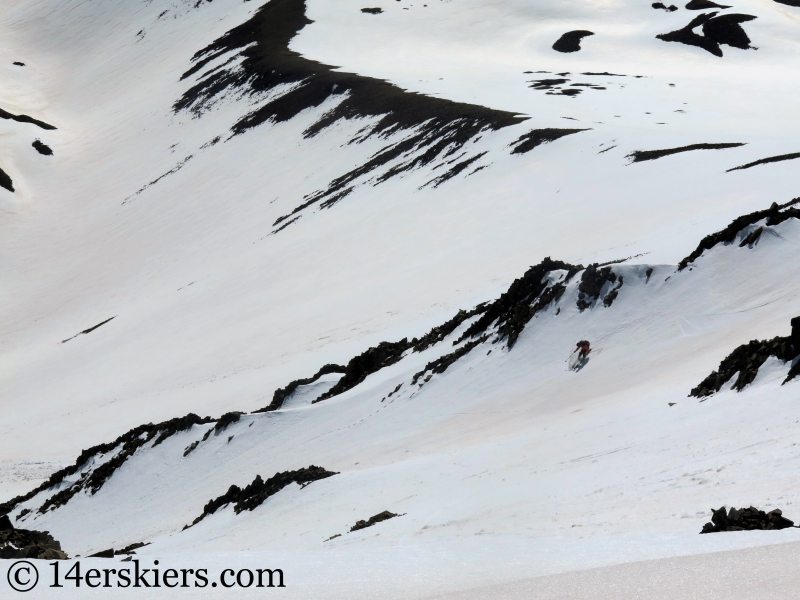 Frank lower down.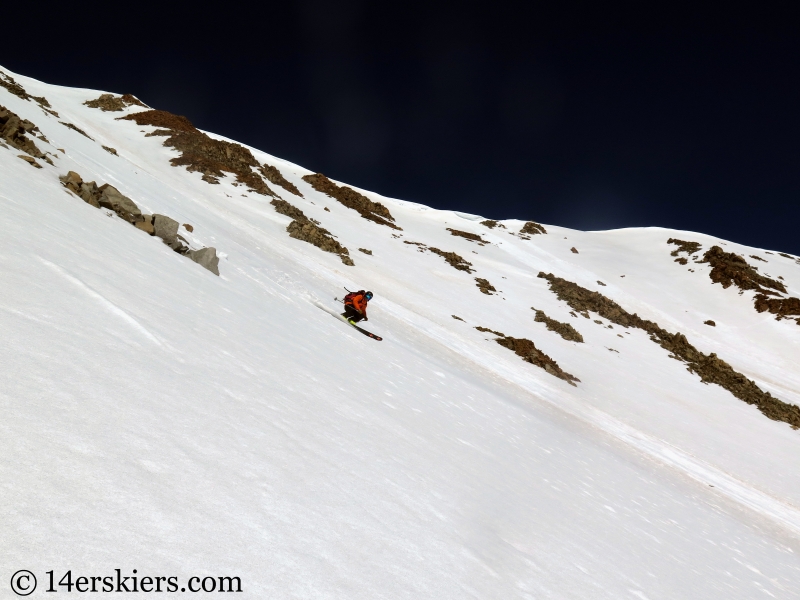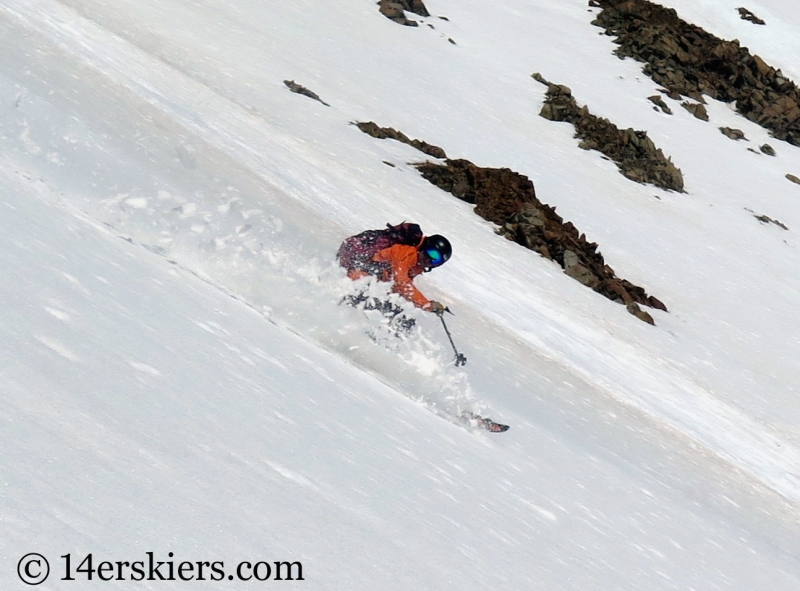 Me.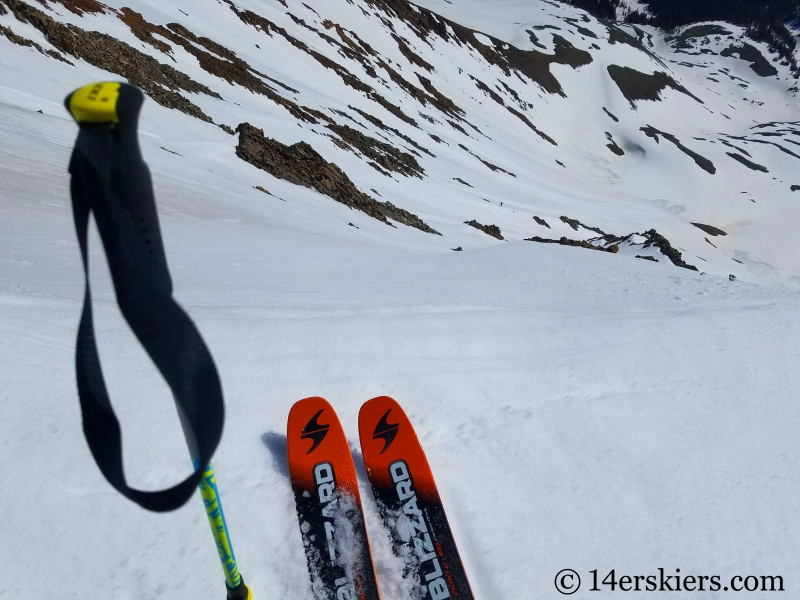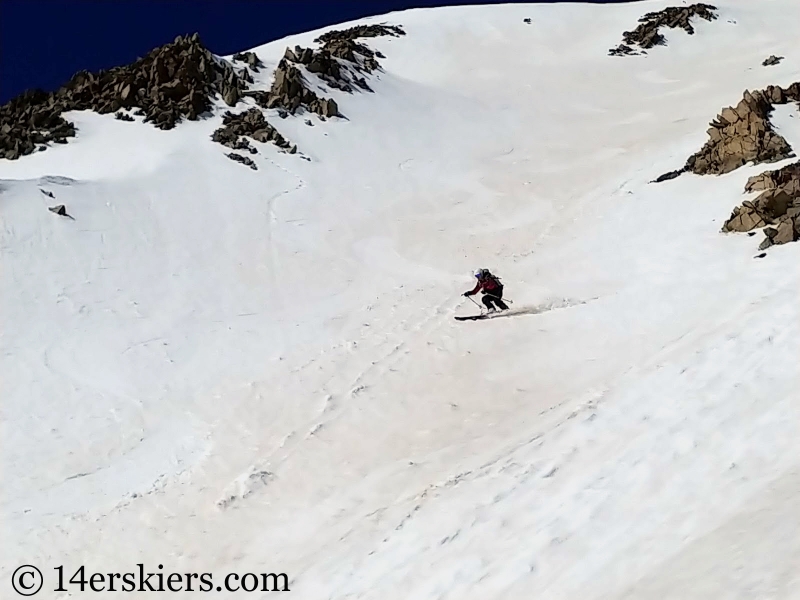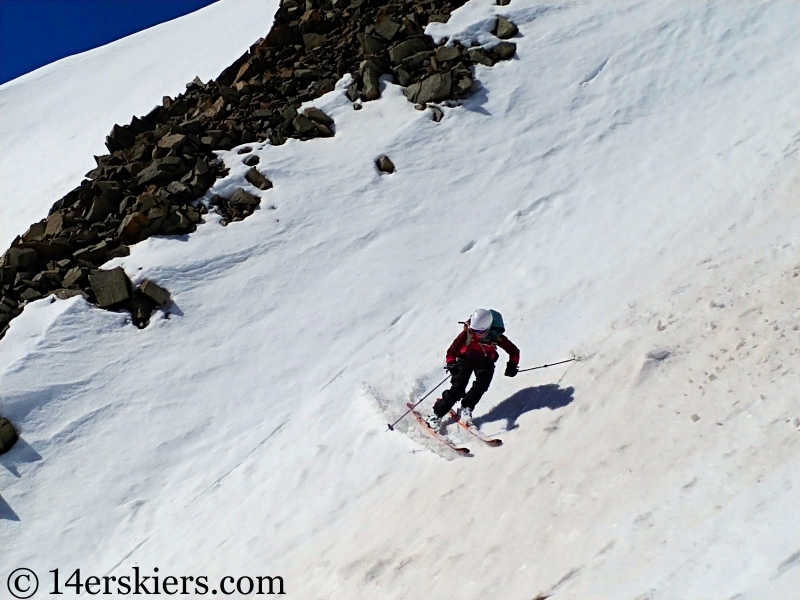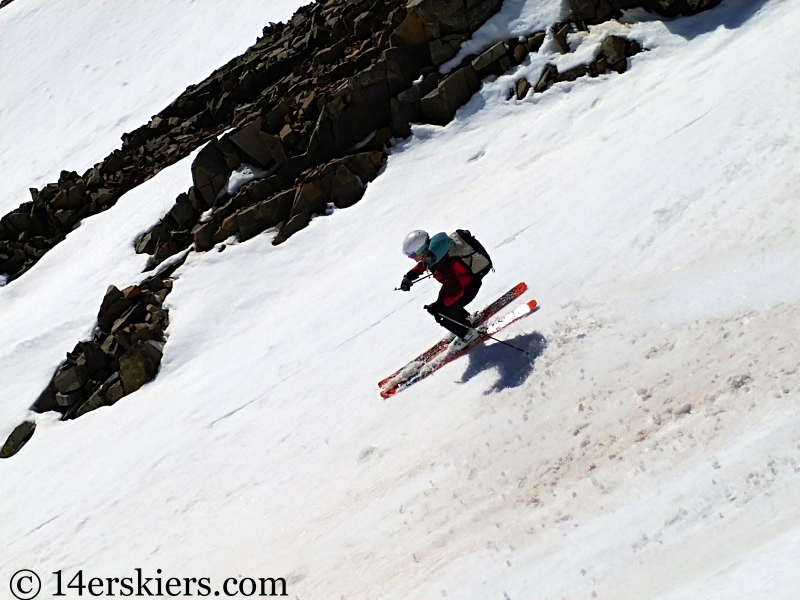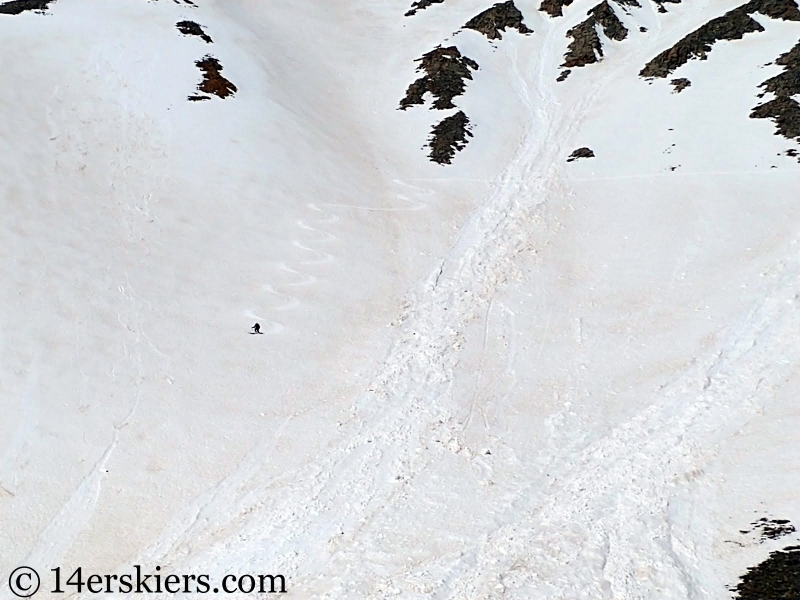 Yep, I liked it. Perfect corn all the way down….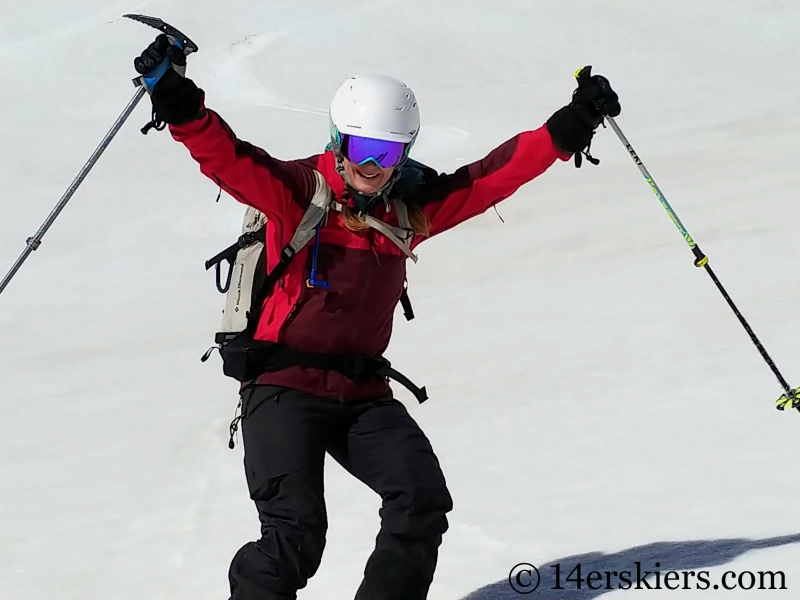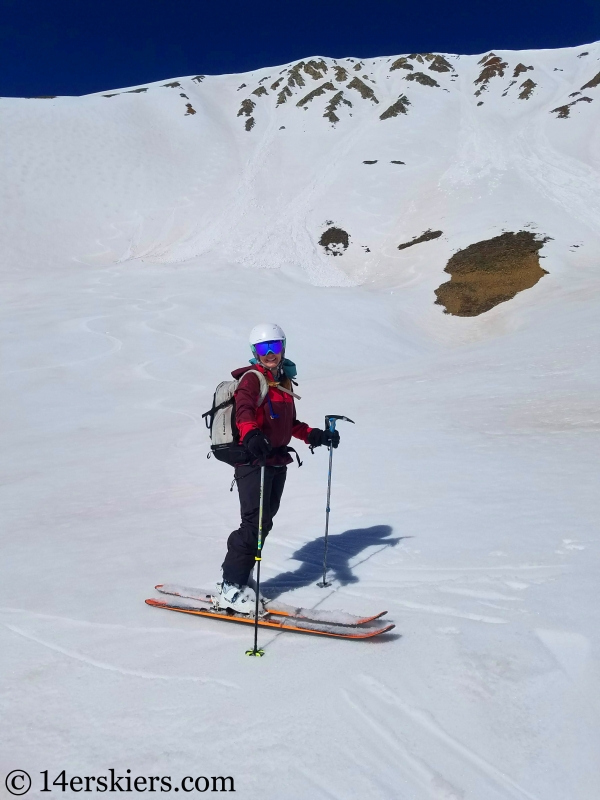 But we still had many more turns to make….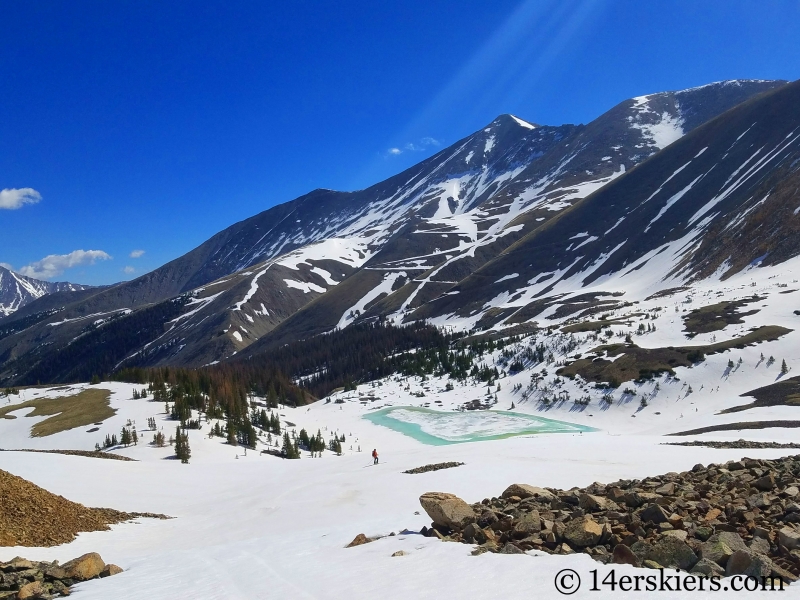 A look at our tracks.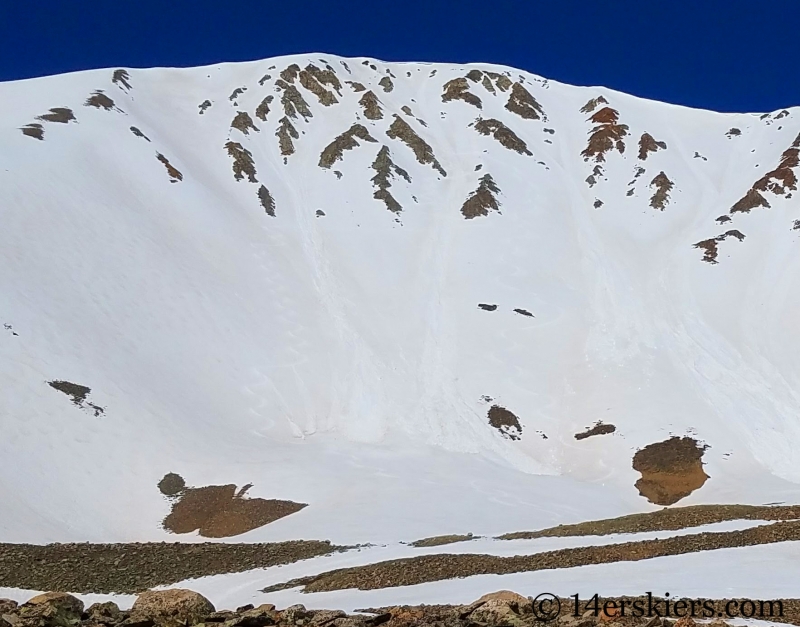 And another look at Cronin Peak.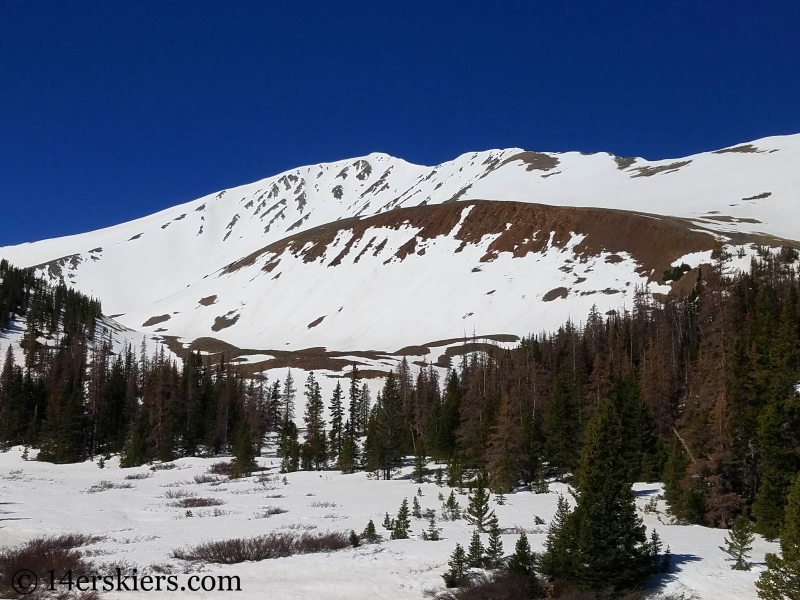 We were back at the car before 11 am, wondering what to do with the rest of our day. It was time to start planning our next adventure…
Aside from skiing, biking, and all outdoorsy things,
Brittany Walker Konsella
also loves smiles and chocolate 🙂 Even though she excels at higher level math and chemistry, she still confuses left from right. Find out more about
Brittany
!
Latest posts by Brittany Walker Konsella (see all)
Summary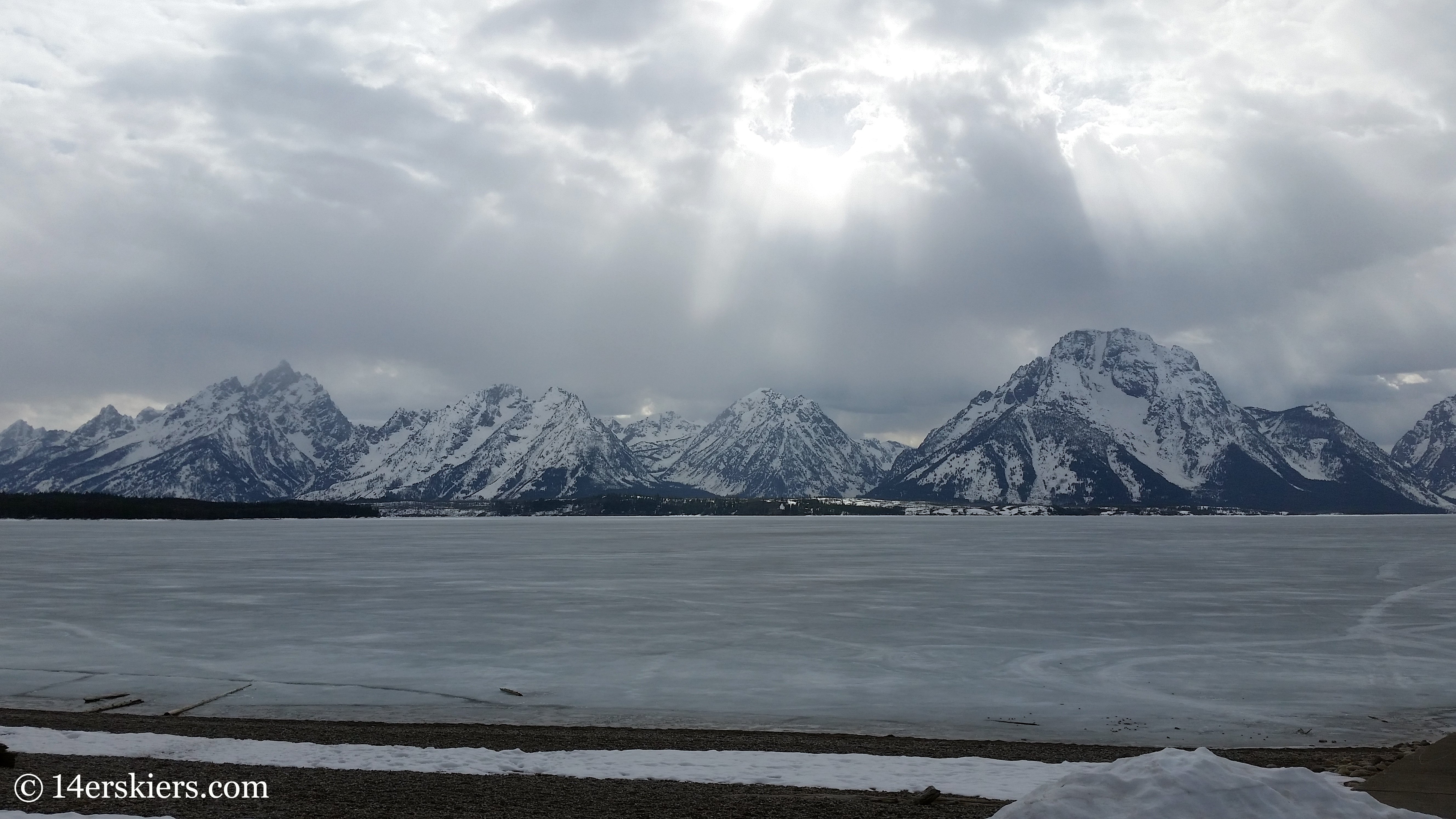 Article Name
Cronin Peak (8 June 2019)
Description
In the shadows of Mount Antero lies Cronin Peak, a Colorado Centennial Summit, and one of the finest skis in the Sawatch Range.
Author