TR: From Crested Butte to Aspen – West Maroon Pass
(Last Updated On: July 11, 2017)
From a bird's eye view, Crested Butte is only about 20 miles away from Aspen. But, we have some of Colorado's tallest peaks and the massive Maroon Bells Wilderness separating us. As a result, we must bypass around the mountains. So a drive to Aspen takes 2 and a half hours in the summer – that's when Kebler Pass is open. In winter, the bypass is even longer, taking closer to 3 or 3.5 hours. Biking isn't much easier. The shortest route is via Pearl Pass (Frank and I rode this back in 2010), which is still nearly 40 miles, much of it very rough terrain.
Then, there's hiking. There are two popular ways- East Maroon Pass and West Maroon Pass. East Maroon is considerably longer and can have great views. But, no one can deny that West Maroon takes the cake. It's beauty is stunning. So, when my family decided to visit in late July / early August this year, I put West Maroon to Aspen on the list of things we were going to do.
Wanting to avoid storms, we got an early start. Frank drove us to Schofield Park.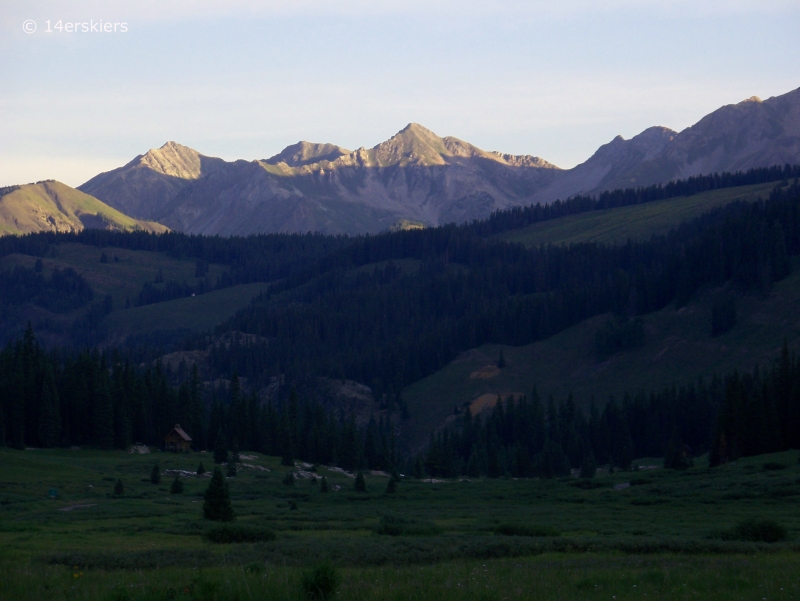 The gang – me, Barb (family friend), and my parents, ready for the 12 mile hike to Aspen.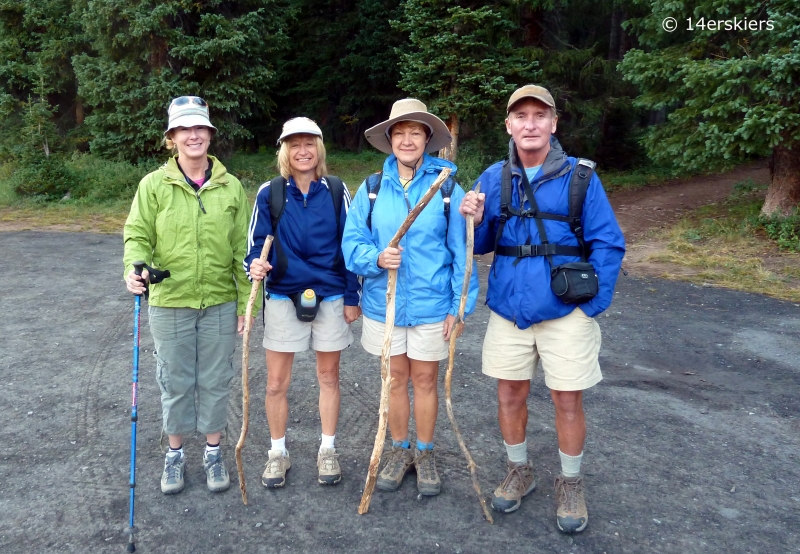 We left the trailhead just after 7 am and enjoyed some of the wildflowers in the forest. Cow Parsnip.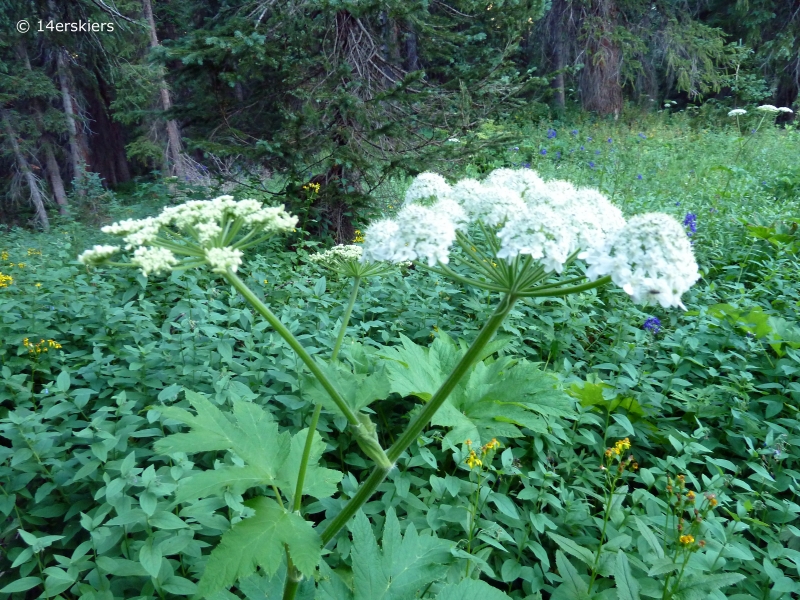 Chiming Bells.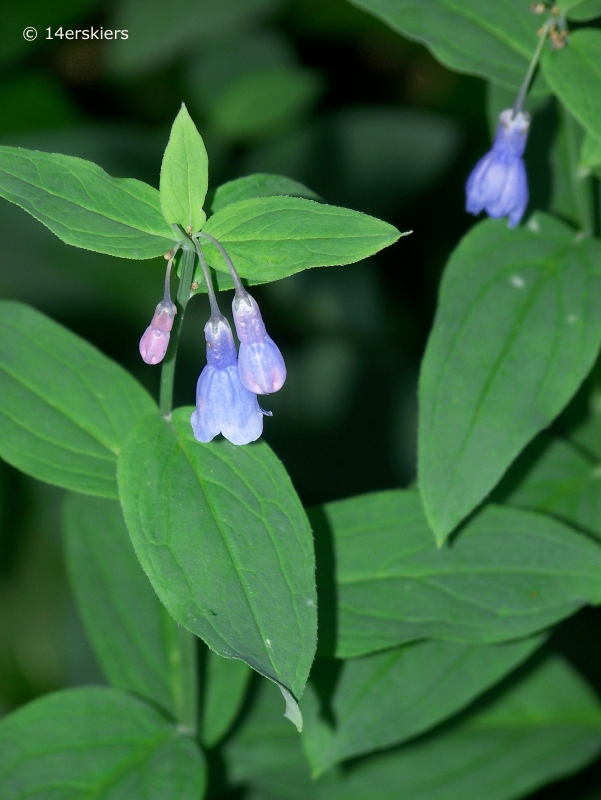 A Sawleaf Senecio, in the aster family. (Thanks Dara for helping me identify!)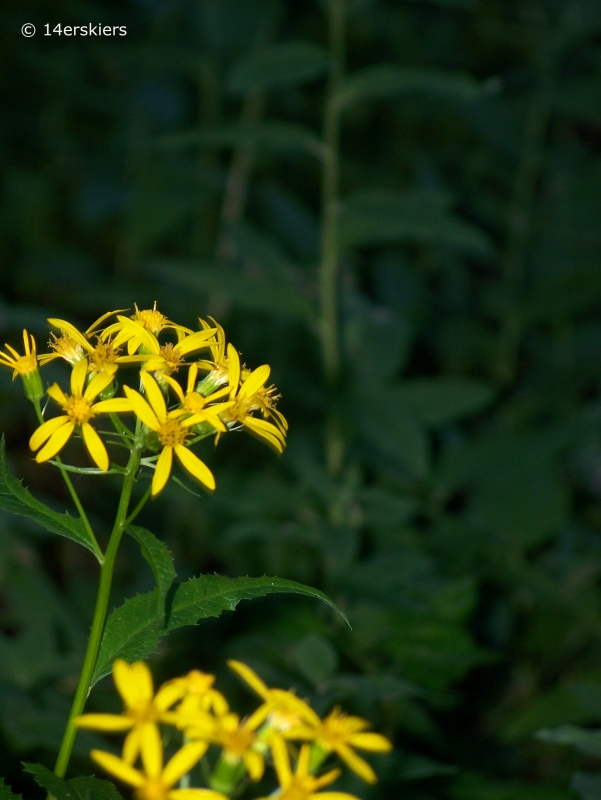 The forest is beautiful but doesn't last long. Very quickly, we emerged in the high alpine East Fork valley.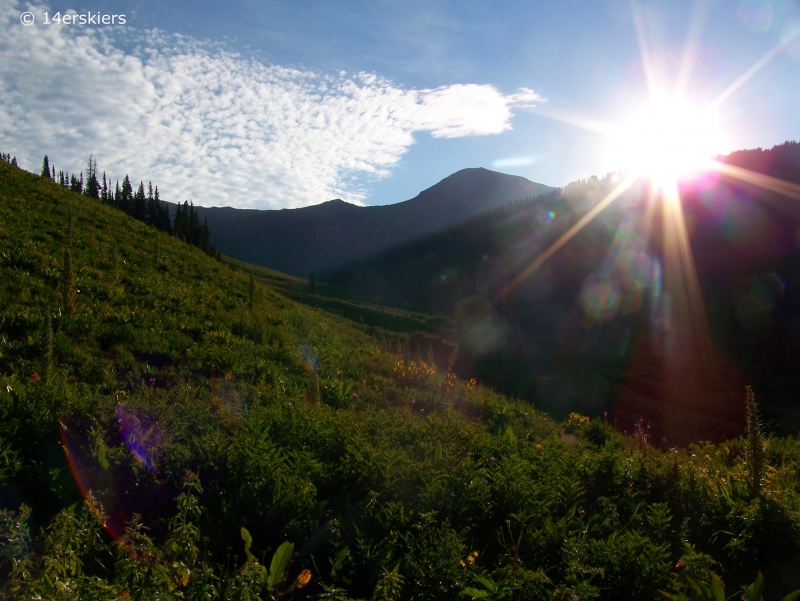 Dad hiking, looking down valley.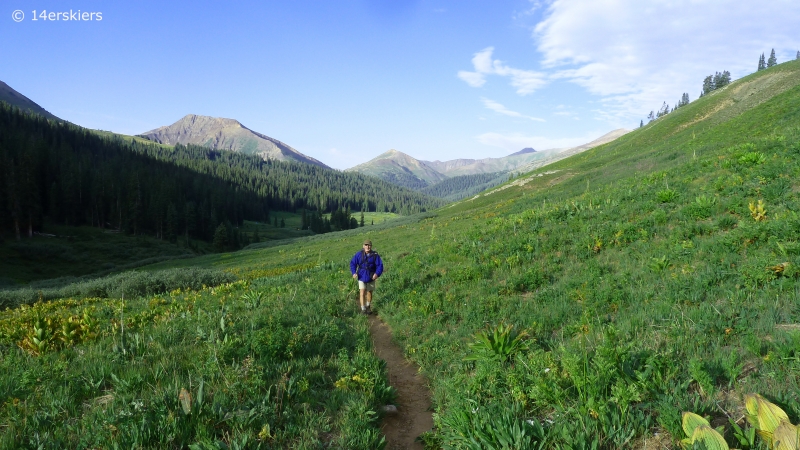 We enjoyed the fuscia-colored fields of fireweed.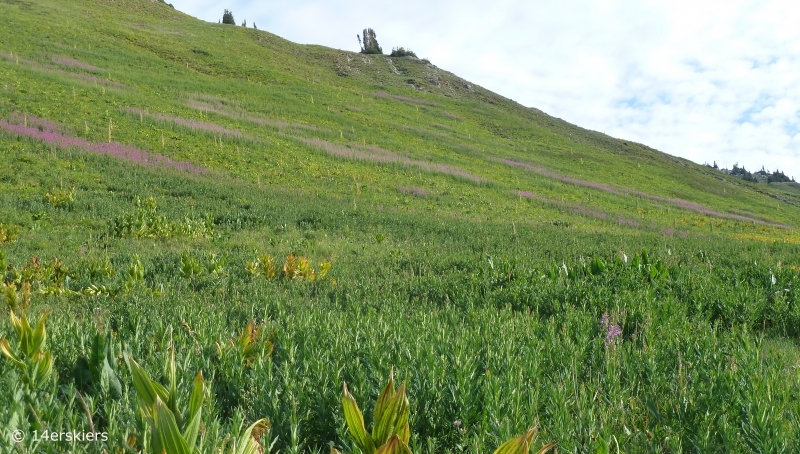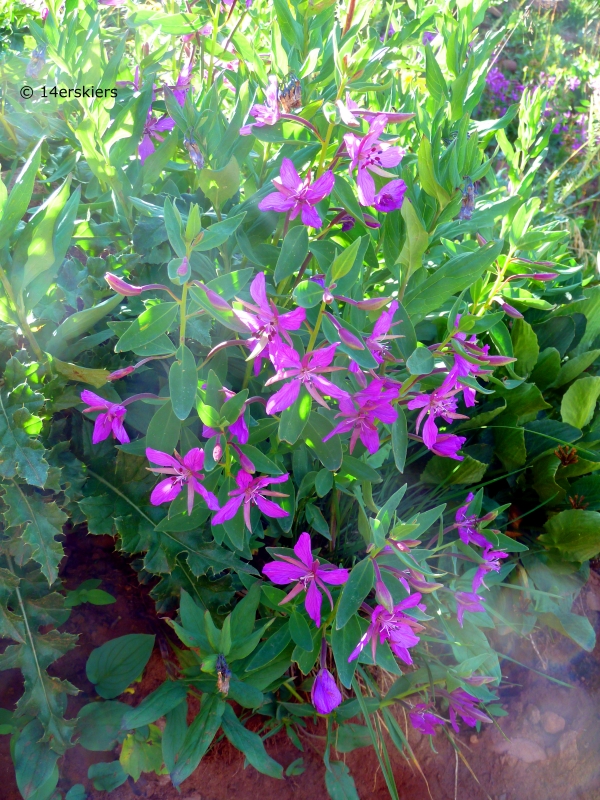 The lupine was great too.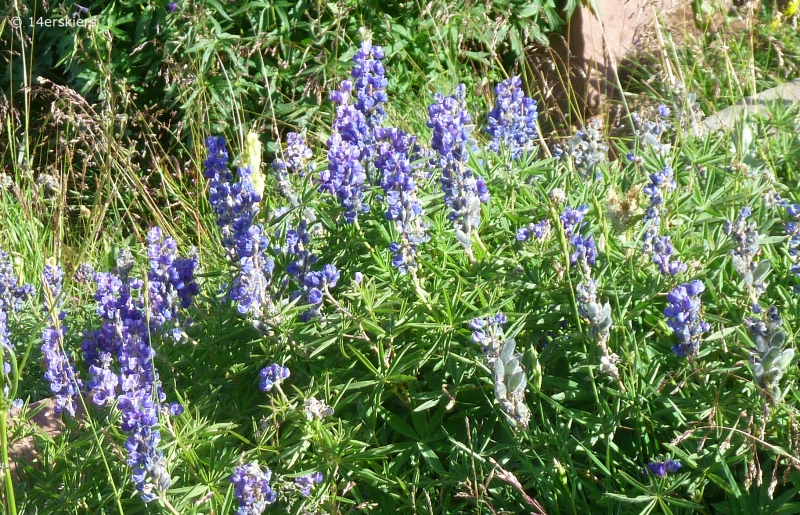 And the flowers just kept getting better and better.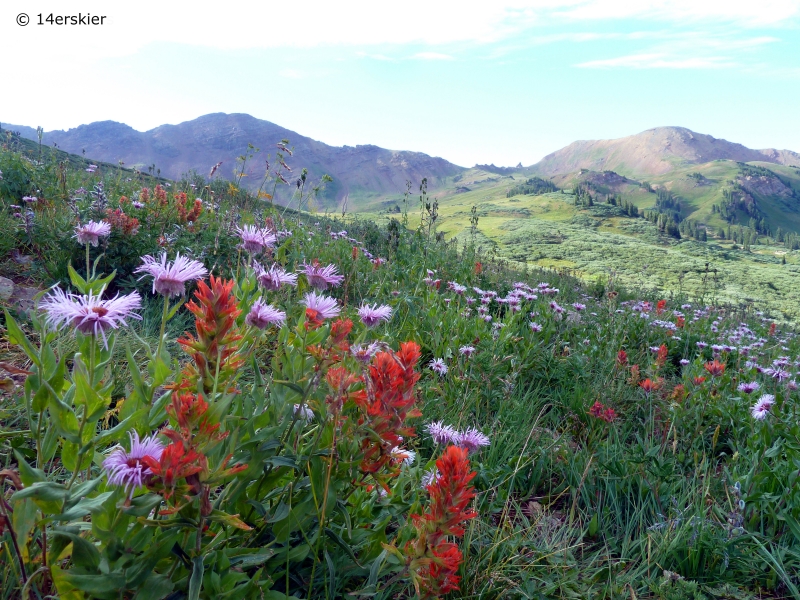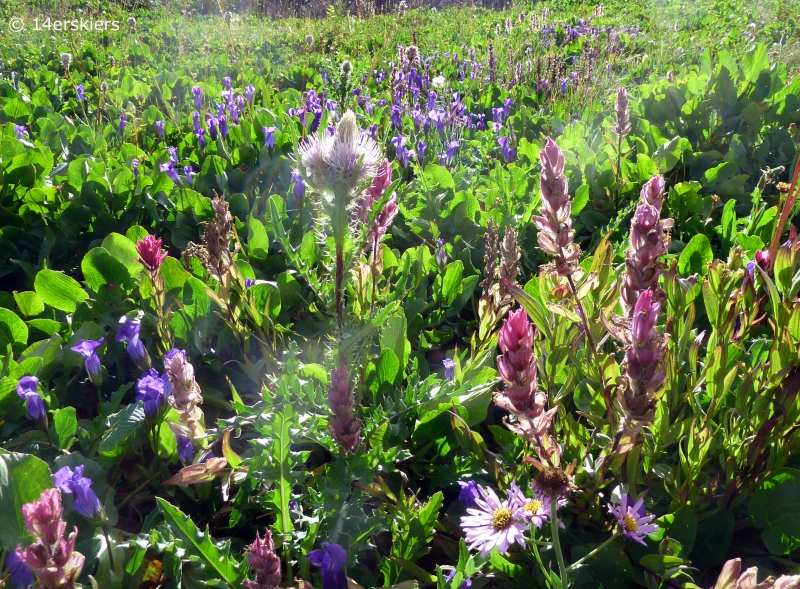 Fringed Gentian.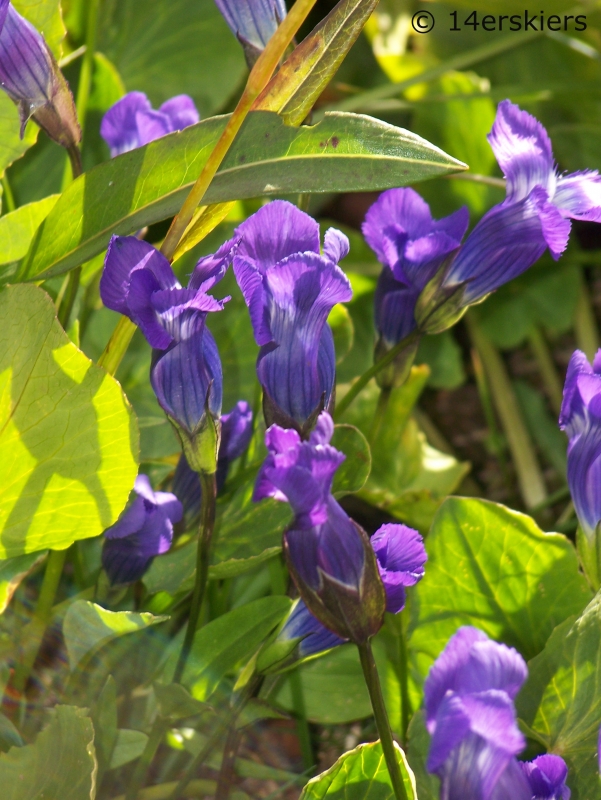 But so did the views! Looking down valley toward Purple, Treasury, Treasure, and North Pole Basin.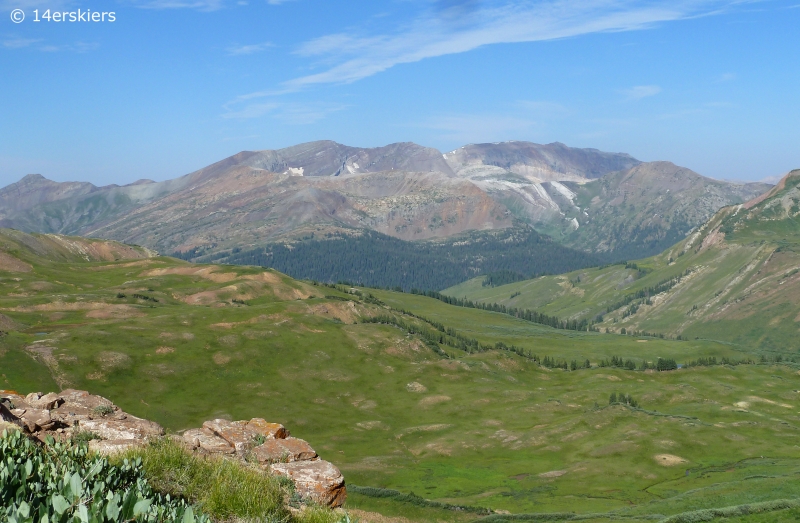 Looking toward Devil's Rockpile.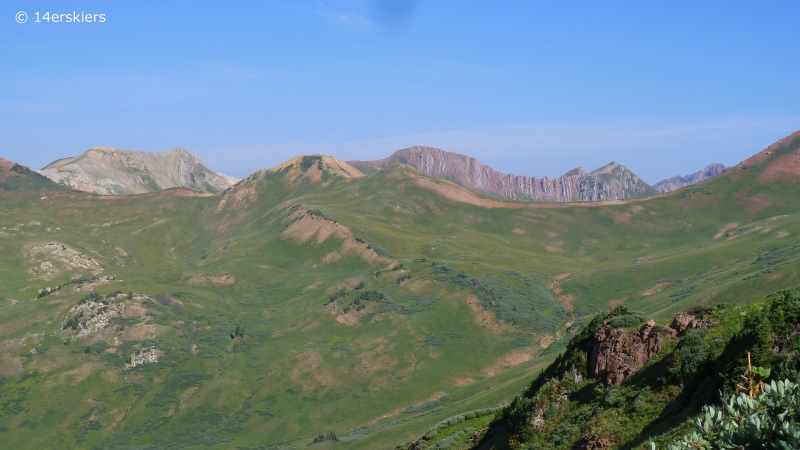 The characteristic rocks that signify we are close to the top of West Maroon pass.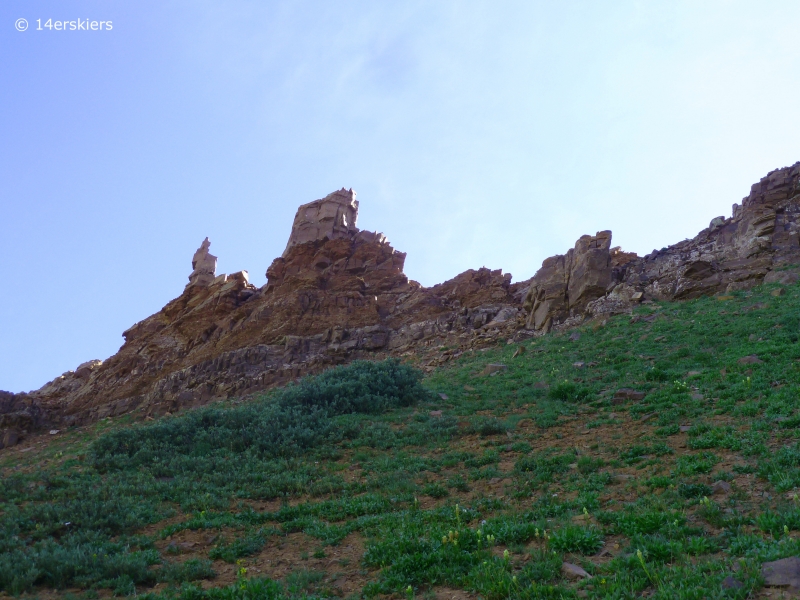 Looking south (back down valley) from the top of West Maroon pass.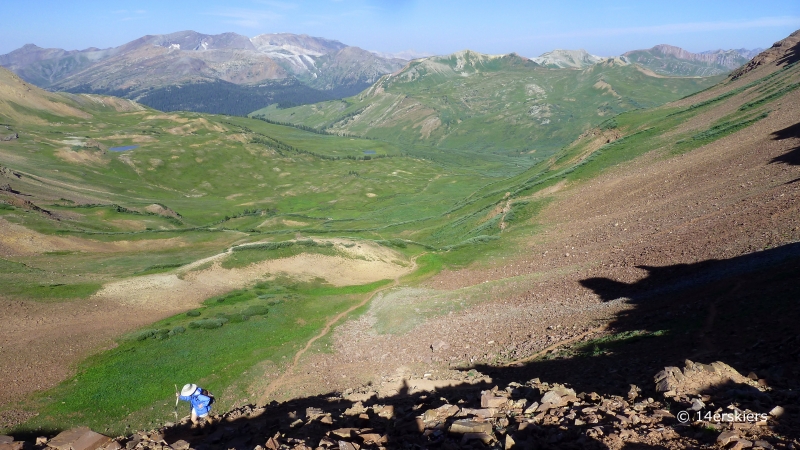 At the top, we finally caught a view of the north side. Pyramid loomed in the distance.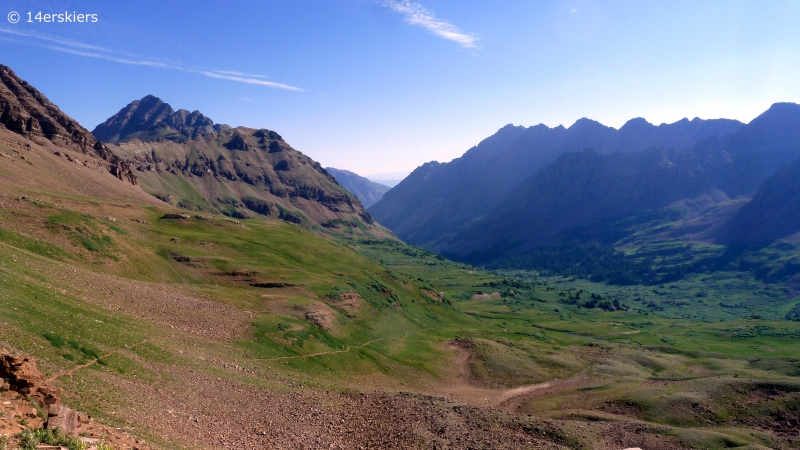 South Maroon.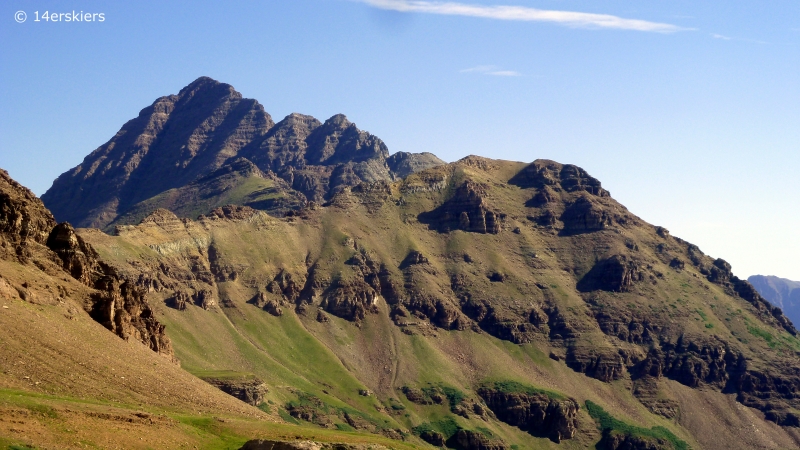 I love it here.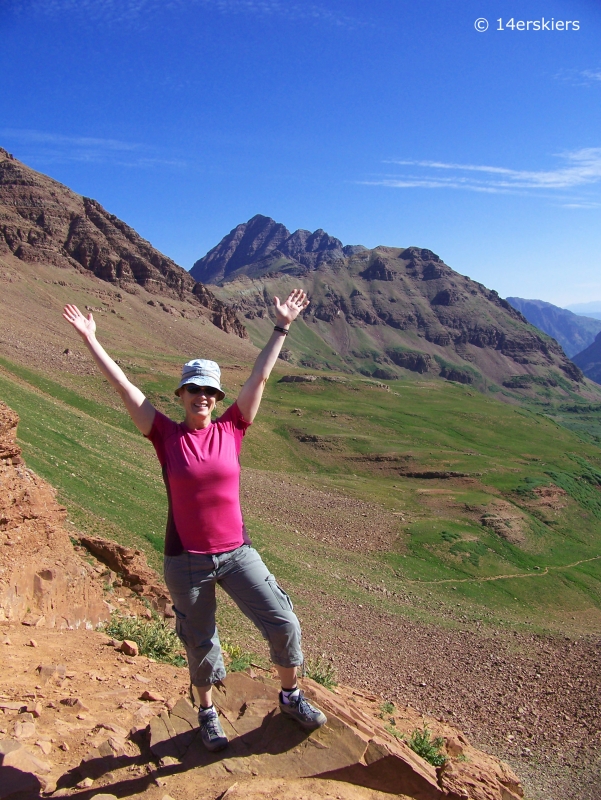 We still had miles to go. So we didn't stay long at the top.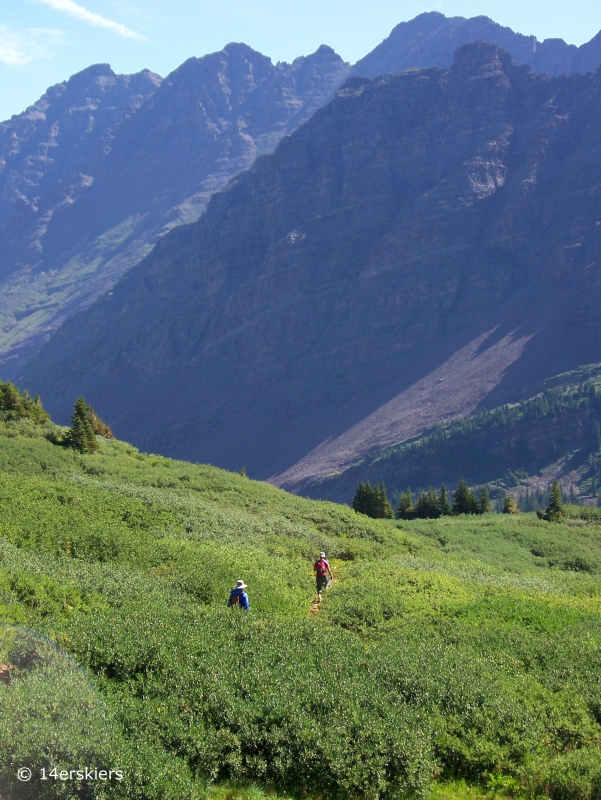 Where are we going? Down valley to the bottom of that mountain with the pointy top (Sievers). Maroon Lake stands near the base of this peak.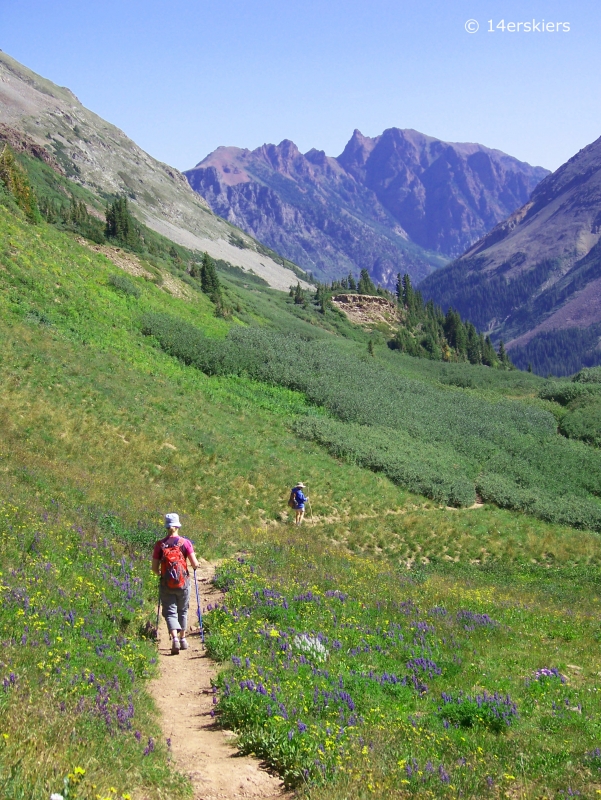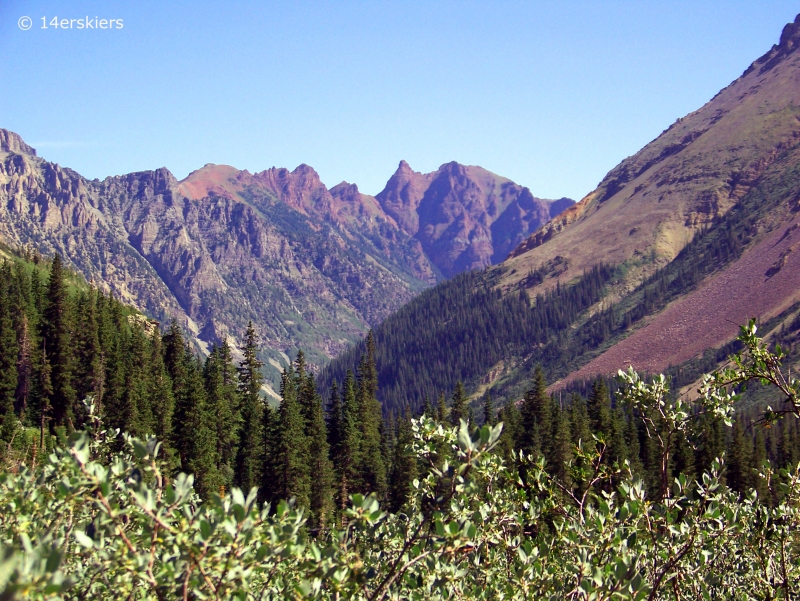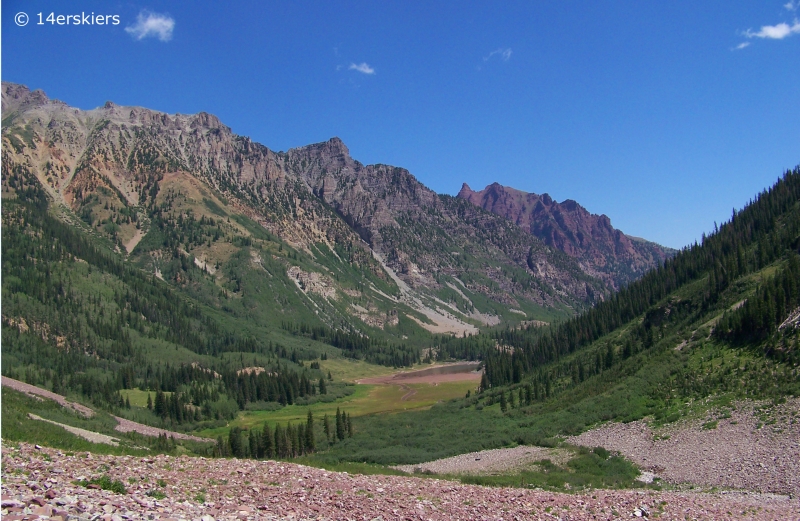 We hugged the north side of the Maroon Bells. This is the entrance to the Bell Chord and the South Maroon climb.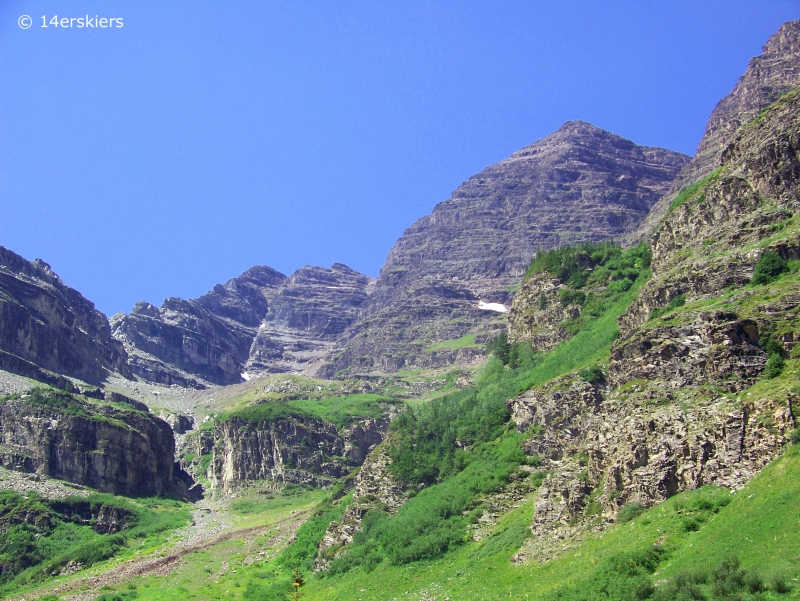 The north and east face of North Maroon.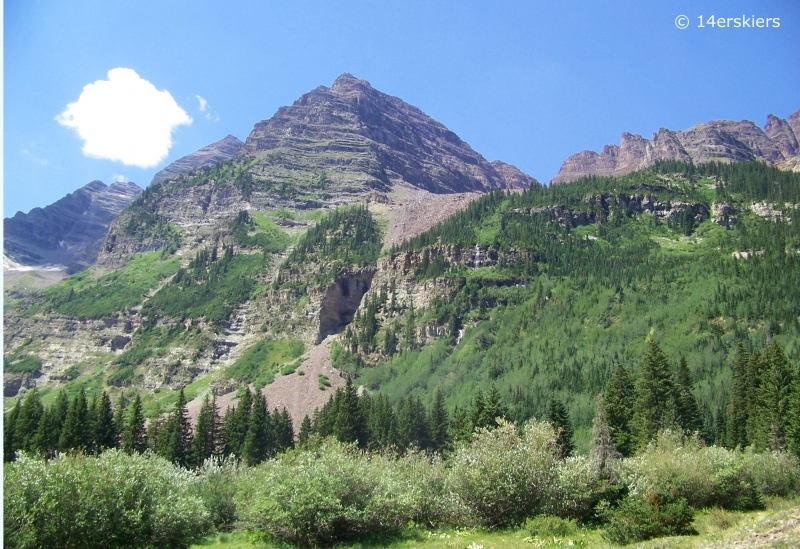 As we neared the Maroon Lake trailhead, the trails became more and more crowded, especially after passing through Crater Lake. The trails also became increasingly rockier. A view of the Bells from Crater Lake.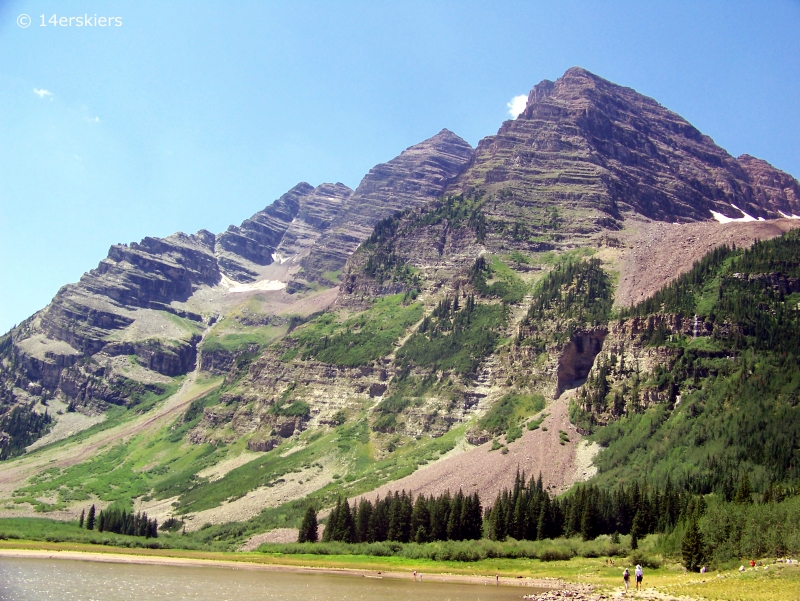 Finally, we caught a glimpse of our destination – Maroon Lake.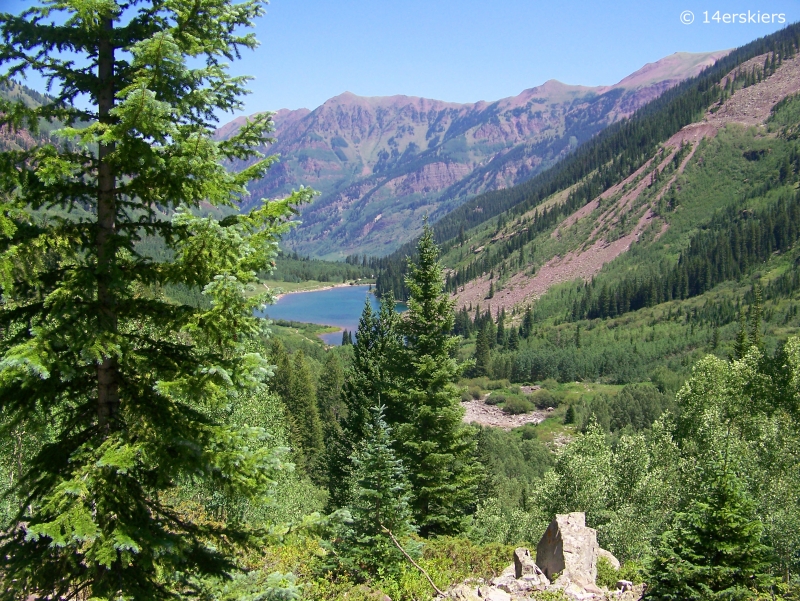 Exiting Wilderness.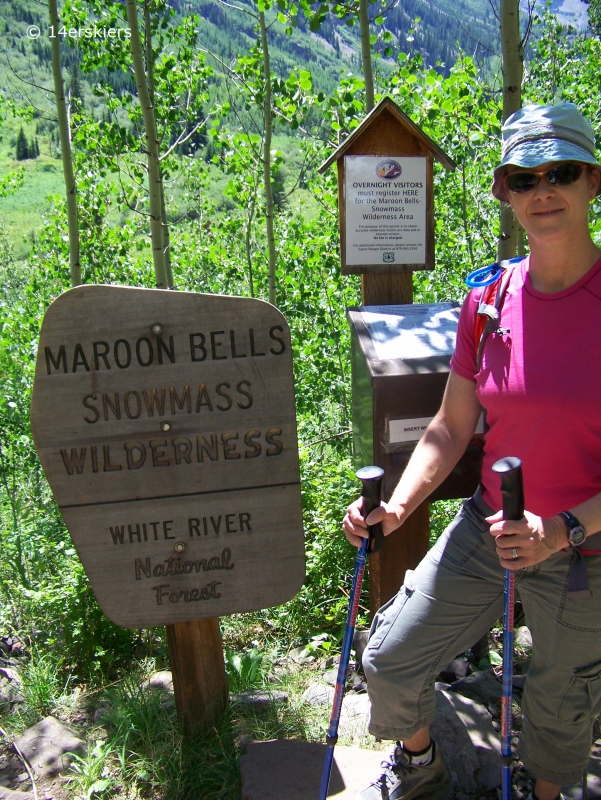 Close-up view of Sievers.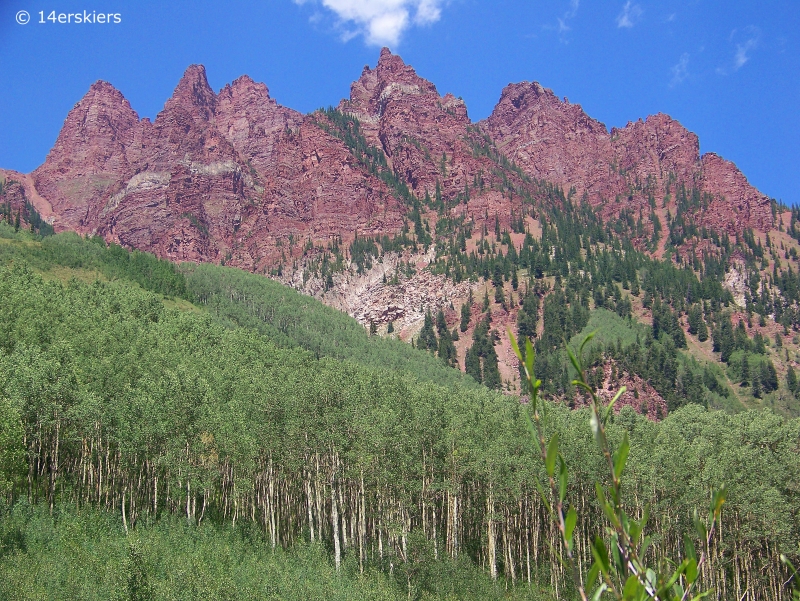 No trip to Maroon Lake is complete without this classic picture of the Bells – one of the most photographed natural features in the country.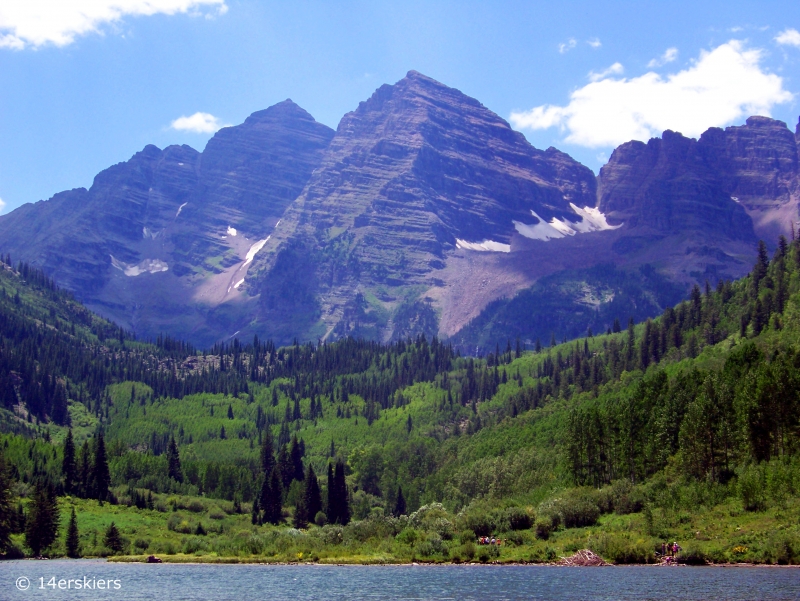 The Maroon Lakes trailhead has a few things going for it. On one hand, it's crowded. This can be somewhat annoying if you're not used to it. But, it's great to see loads of people getting out and enjoying one of the most beautiful areas in this world. Along with the crowds comes the problems parking. Because of this, during peak hours, a shuttle runs between Aspen Highlands and Maroon Lake. This made our life easy. We got on the shuttle to the Highlands and then took another bus into Aspen. An hour after arriving at the trailhead we were enjoying beverages at Aspen Brewing Company.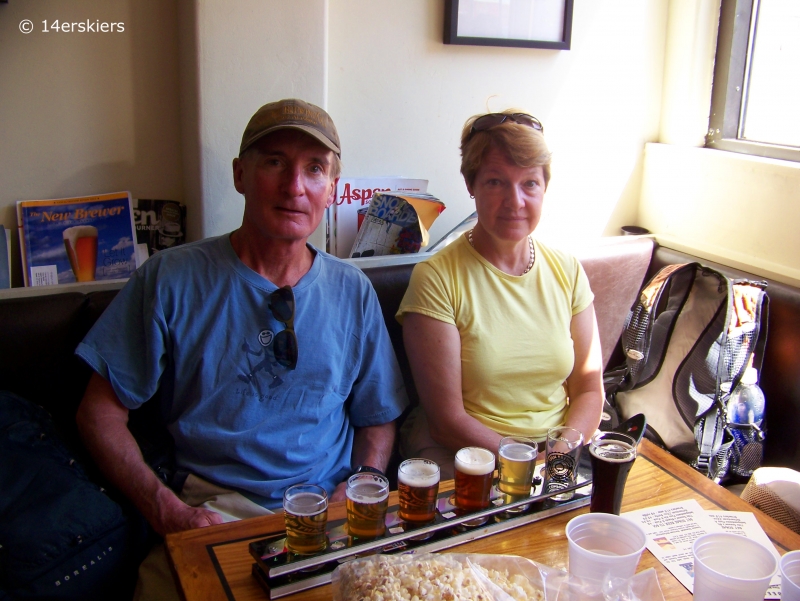 We spent the afternoon walking around Aspen and soaking in the scene, waiting for Frank to arrive by car to join us for dinner, and then drive back to Crested Butte!
Thanks to my parents for joining me on this fantastic hike, and to Frank for making it logistically possible!
---
Want to do this hike yourself?
During July, August and sometimes parts of early September, it is best to get an early start to avoid usual afternoon thunderstorms
This is intended to be a summer hike. If hiking in June or early July (or even mid to late fall) you may want to check the status of snow coverage on the trail. Contact the Aspen Ranger District. You can also check out trail conditions updates posted by Maroon Bells Shuttles.
Be aware of the "snow plug" on the Schofield Pass road before Schofield Park (from Crested Butte). Throughout the winter, there is a natural avalanche path near Emerald Lake and snow stays in this path for a long time. Sometimes it does not melt out until mid to late July, making driving to Schofield Park difficult. The walk from the snow plug can easily be done by foot if needed, but it adds on close to 2 miles to your walking distance. Contact the Aspen Ranger District, check out road conditions updates posted by Maroon Bells Shuttles, or contact Dolly's Mountain Shuttle for road conditions (see below).
Instead of having someone pick you up in Aspen, you could spend the night and return via East Maroon Pass the next day
Want a ride back to Crested Butte but don't have one? See if you can get one with Dolly's Mountain Shuttle.
Need a ride to the Schofield Park trailhead near Crested Butte? Or from the trailhead (hiking in reverse)? Again, call Dolly's Mountain Shuttle
Prefer to have your own car waiting for you at either end of your journey? Check out Maroon Bells Shuttles
The Maroon Bells bus does not run all hours and may not be running during "off-season". For bus info click here.
If you are hiking from Aspen to Crested Butte, the shuttle may not leave early enough for you to use it. You may need to find alternate transportation to Maroon Lake. Consider arranging a taxi if you don't have a car.
---
Get the gear you need for your hike!
Aside from skiing, biking, and all outdoorsy things,
Brittany Walker Konsella
also loves smiles and chocolate 🙂 Even though she excels at higher level math and chemistry, she still confuses left from right. Find out more about
Brittany
!
Latest posts by Brittany Walker Konsella (see all)
Summary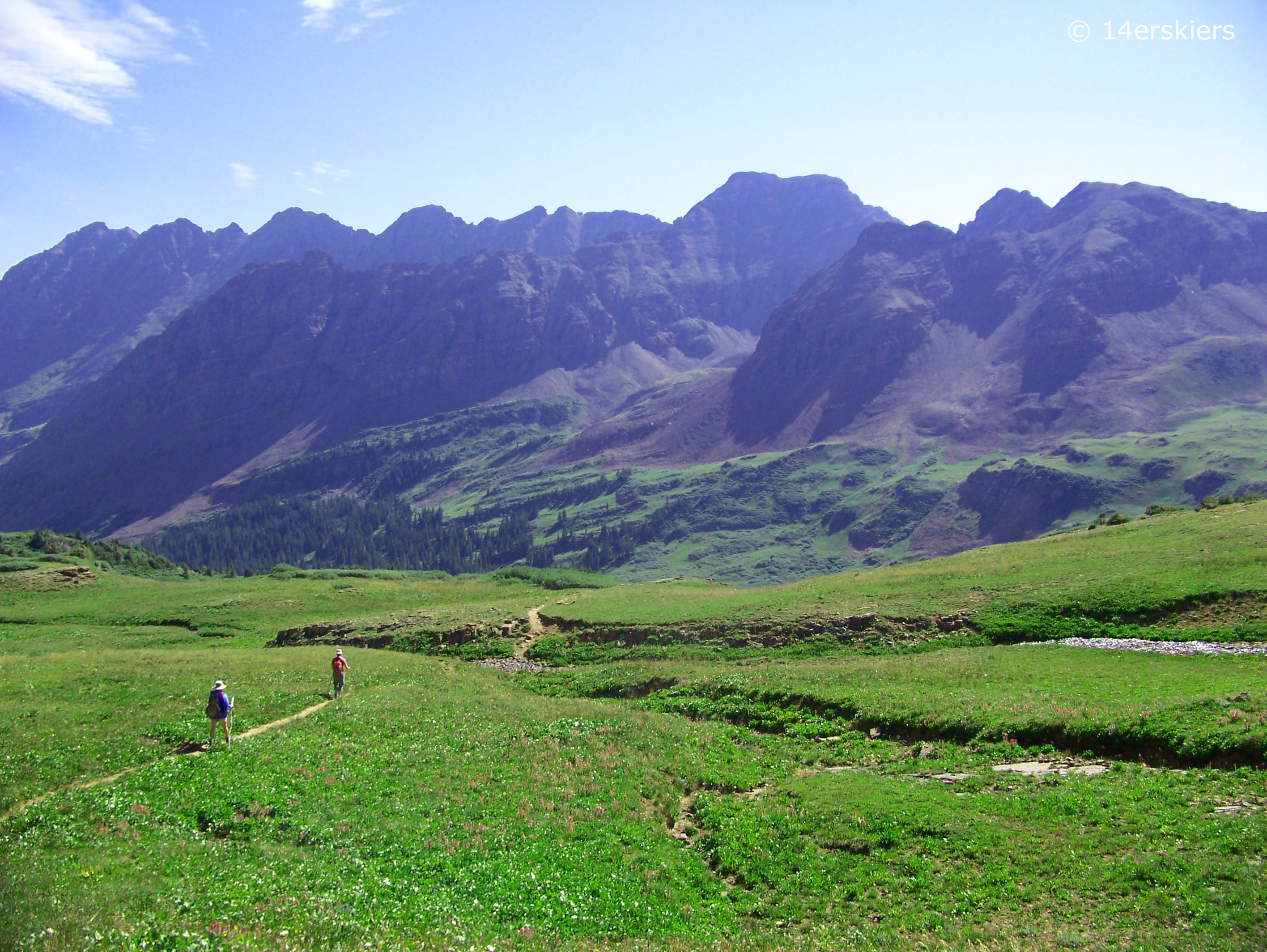 Article Name
TR: From Crested Butte to Aspen - West Maroon Pass
Description
Want to hike between Crested Butte and Aspen? See what it's like to do this beautiful tour via West Maroon Pass and then get the information you need to do this hike yourself!
Author