(Last Updated On: May 29, 2019)
On May 17th, Brittany and I skied nearly a foot of fresh snow near Kebler Pass west of Crested Butte. As has often been the case during the spring of 2019, conditions would have been considered great at any time of year, let alone late spring. As good as it was, however, snow doesn't tend to last long below treeline in May. We wanted to go higher, and in Crested Butte, that leaves few options, since most of the easily accessible mountains don't break 13,000′. We talked to our friend Brennan Metzler in Summit County and eventually decided on the North facing Quandary Couloir on Quandary Peak, a line that's been in the back of our heads for years.
Quandary Peak is an interesting mountain. On the one hand, an easy and safe winter route on a 14er means that crowds are the norm all year long. On the other hand, beyond the standard East ridge route there is a lot to be said for the mountain, from the challenging scramble of the West ridge, to the entry-level Cristo couloir (which isn't really a couloir), to the routes that drop to the North, including the Quandary couloir.
Our friend Larry Fontaine joined us from Steamboat and we headed up the mountain with 50+ other people. I was glad I had ski crampons- the terrain isn't that steep, but given all the people bootpacking, skinning, and snowshoeing up the peak, the snow surface wasn't exactly uniform and grippy. It was windy, like it always is on this mountain. What is wasn't, was snowy. The new snow that we skied in Crested Butte didn't make it to Summit County, so we were left with a skiff of new snow on top of a frozen base. We can't win them all, I guess.
We made our way to the top of the couloir a little ways down from the summit. We had plenty of snow surfaces to choose from- stiff little windslabs, avalanche debris, icy hardpack, and the occasional chalky patch. Brennan: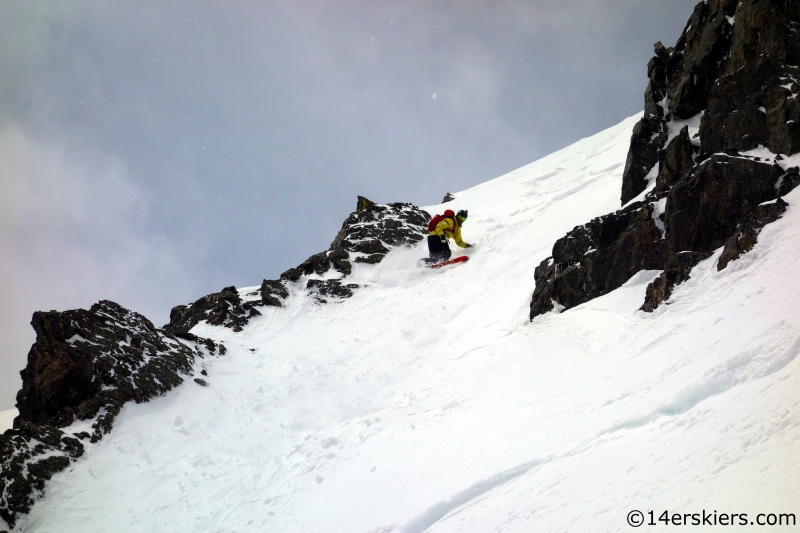 Larry: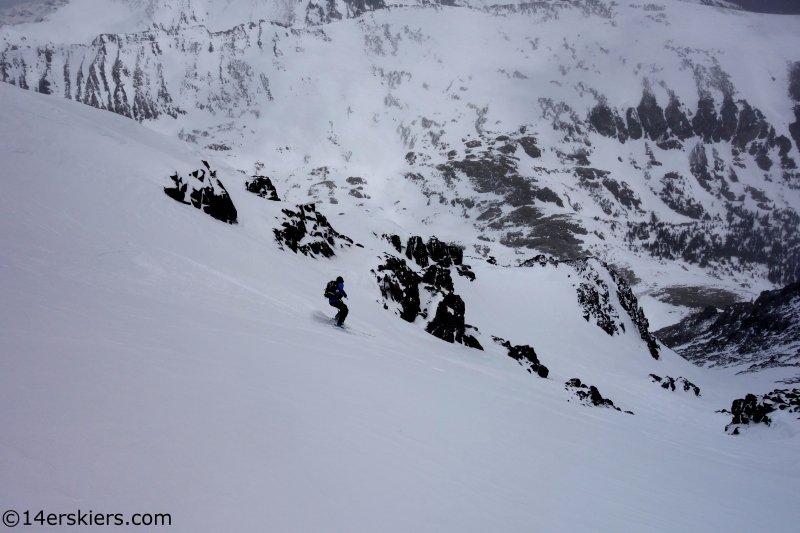 Brittany: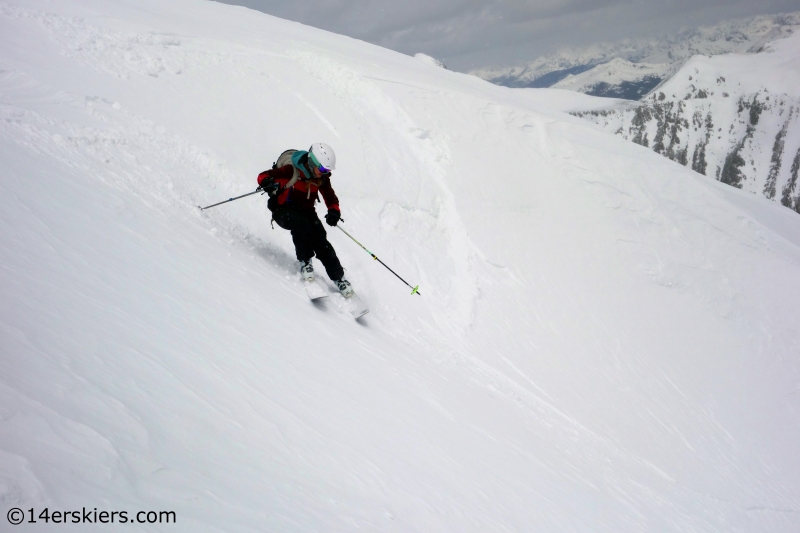 Frank: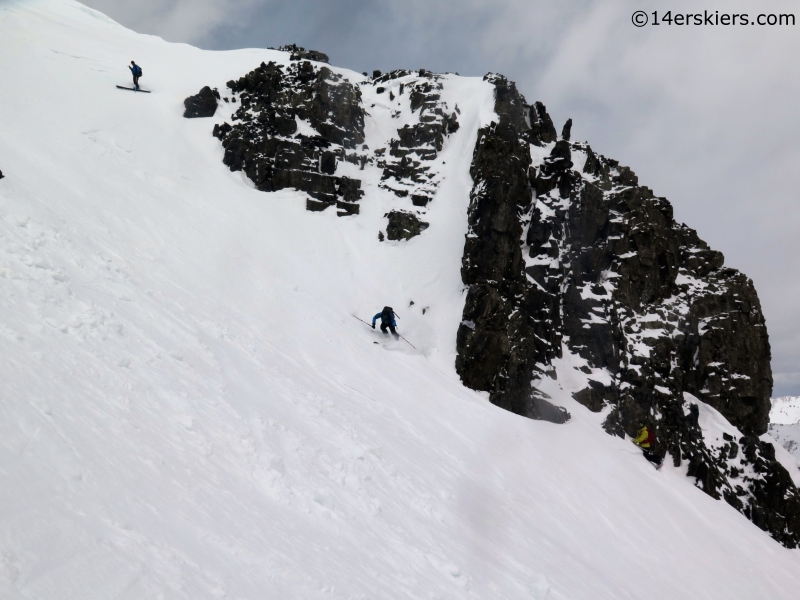 The couloir itself is a long one- nearly 2,000 vertical feet with a handful of twists and turns along the way.
Brittany: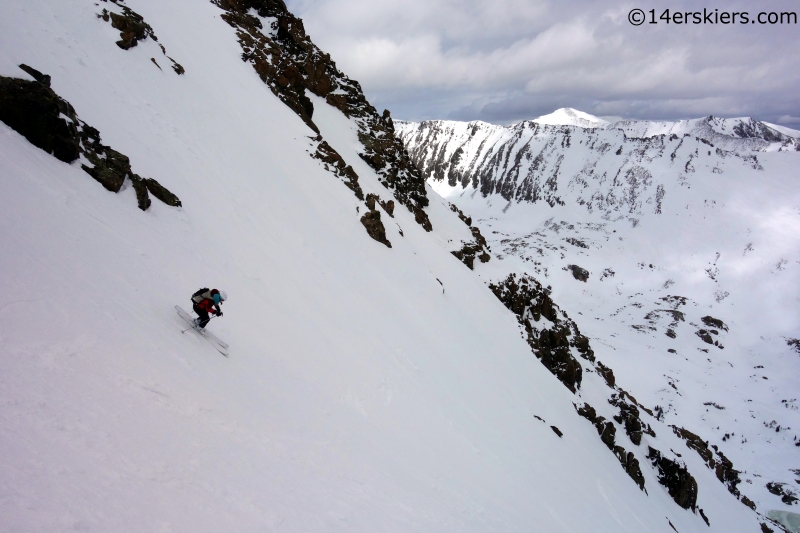 Brennan: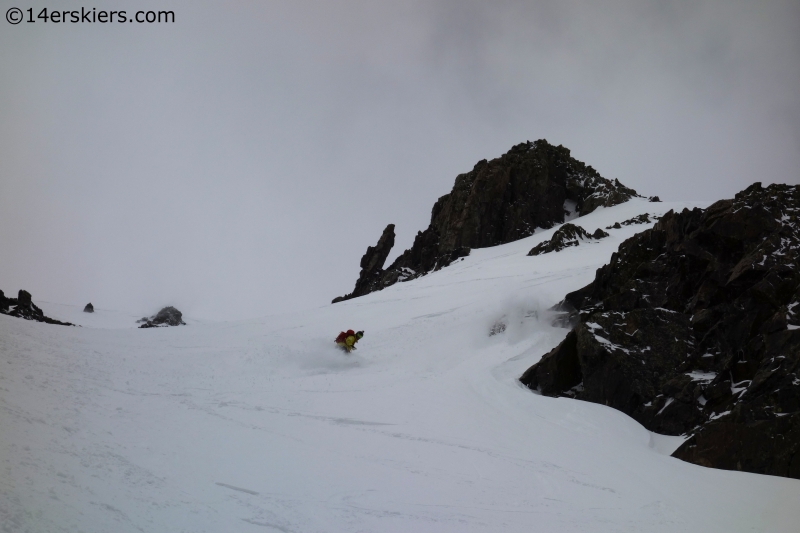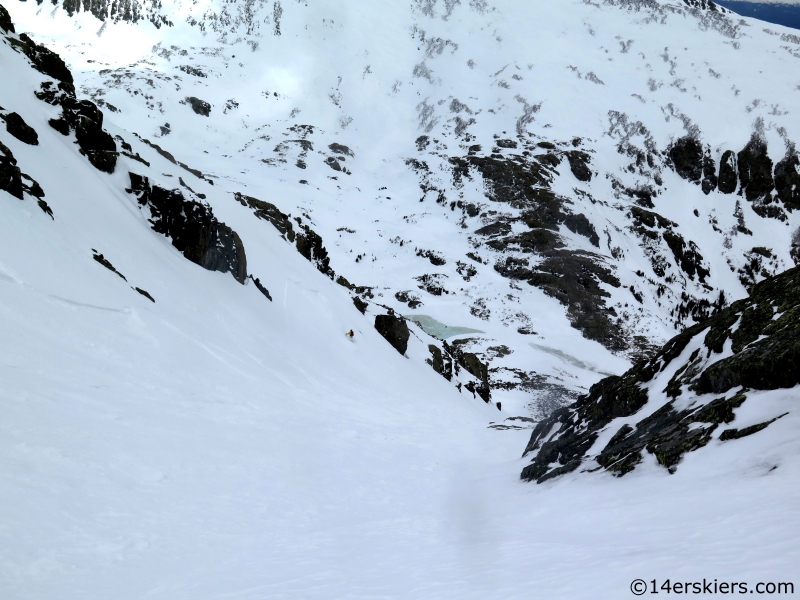 Larry: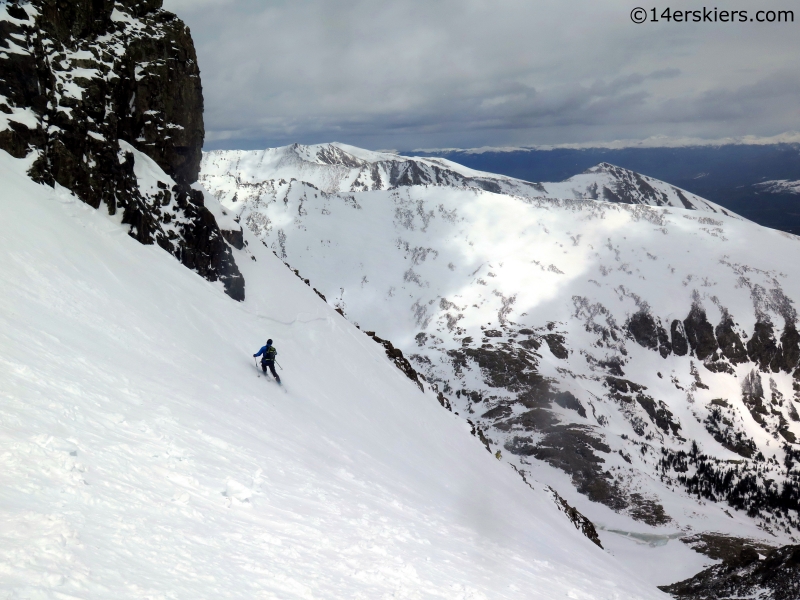 Frank: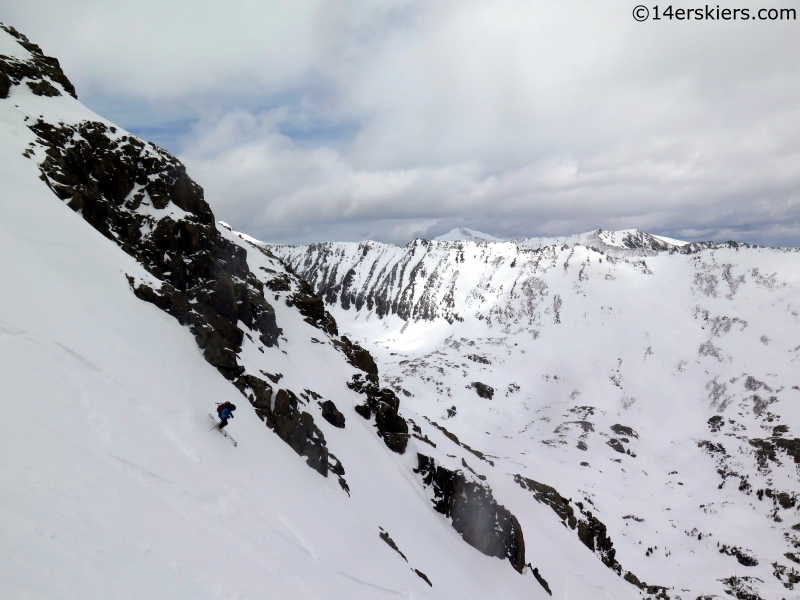 From the bottom of the couloir, it's a bit of a slog back to the trailhead via McCullough Gulch. The good news, however, is that there are a lot of lines off this side of Quandary which are worth exploring: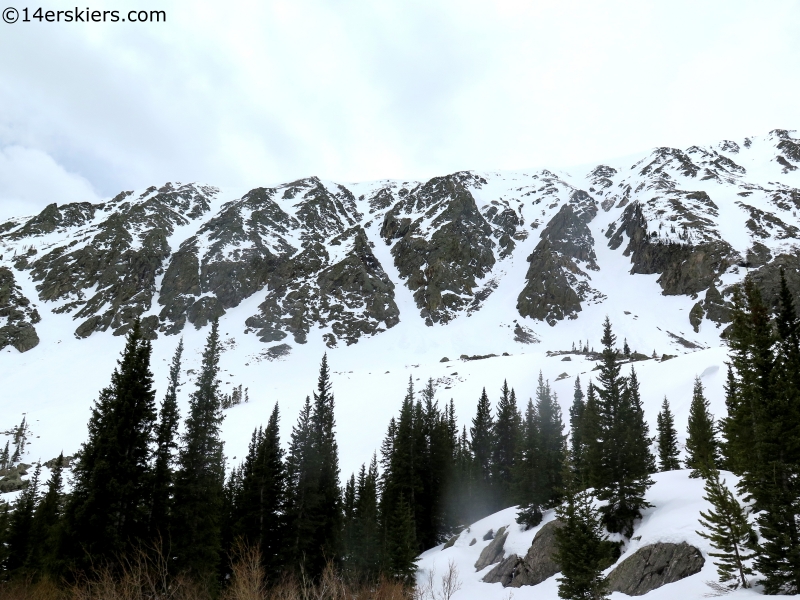 While we didn't get the few inches of fresh snow that we were hoping for, we did enjoy this line immensely. While it's a bit harder than Cristo, it's a good option for anyone looking for a bit more challenge, and a bit more aesthetic (and actual) couloir.
Frank
loves snow more than anything... except his wife.  He ensures his food is digested properly by chewing it 32 times before swallowing.He is a full-time real estate agent serving
Crested Butte and Gunnison
and would be honored to send you his
monthly newsletter.
Latest posts by Frank Konsella (see all)
Summary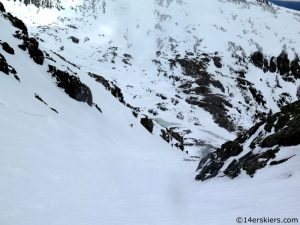 Article Name
Description
Skiing the North facing Quandary Couloir on 14,265' Quandary Peak in the Tenmile range of Summit County, Colorado.