TR: The Spoon on Gothic (5 Jan 2010)
(Last Updated On: January 6, 2010)
While skinning along Schuykill Ridge on Sunday, I caught a great glimpse of the west face of Gothic.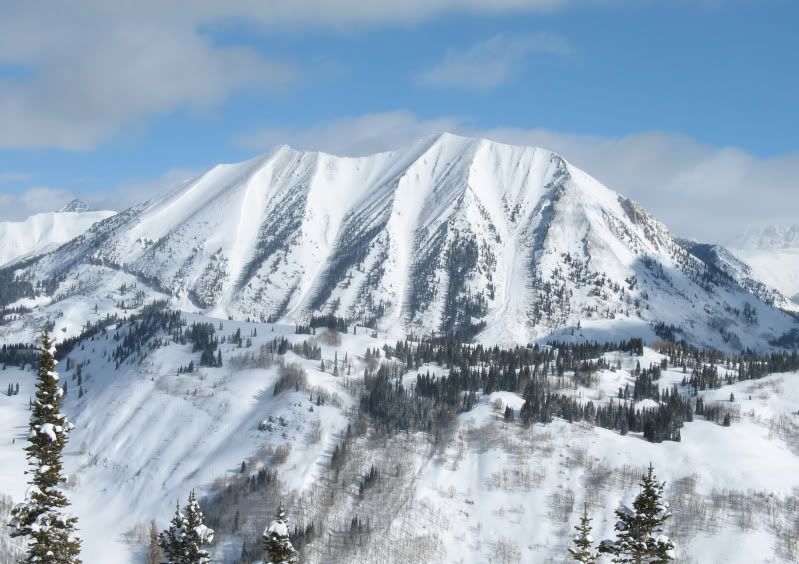 Having been on this peak before, and seeing it in good shape, I was inspired. Weather and avy danger were shaping up to be perfect to hit Gothic on Tuesday. So, our friend Tom and I headed out for Gothic.
The night before, we discussed our options. Although the avalanche danger was rated moderate, we were still a bit leery about hitting a big line, having seen a reactive snowpack earlier in the week. As seen in the photo above, many of the west chutes were cross-loaded. We decided our two safest options would be the far right chute on the west face (seen in pic above) or the Spoon (around the corner to the right of the west face in the pic above).
The morning was beautiful.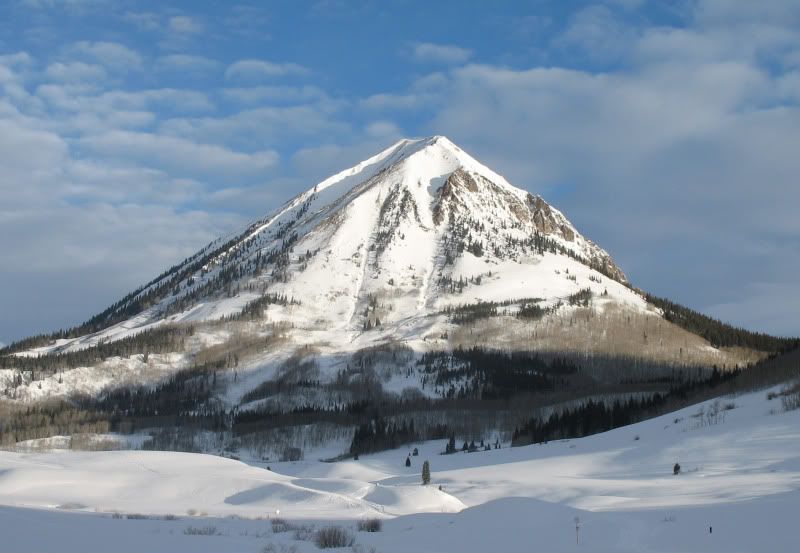 We were able to skin up a lot farther than usual with the recent snow.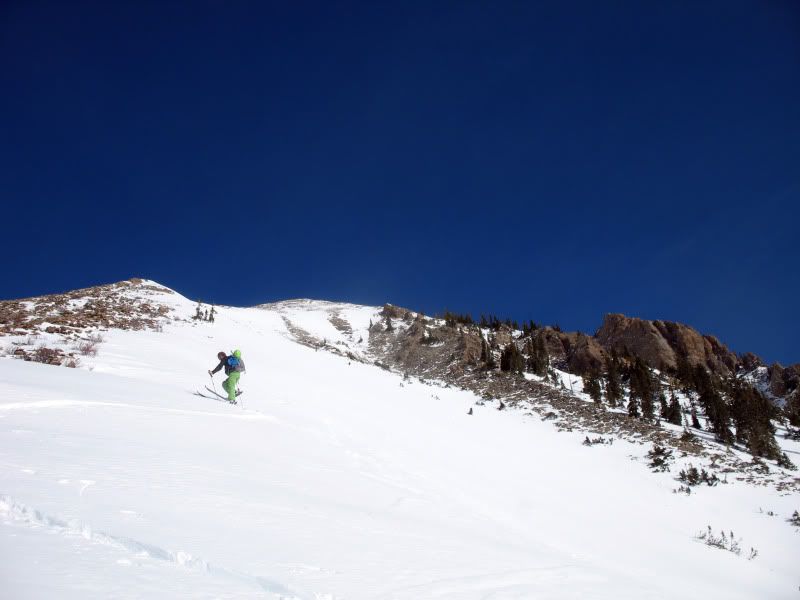 The valley below, with Mount Crested Butte peaking from behind Snodgrass.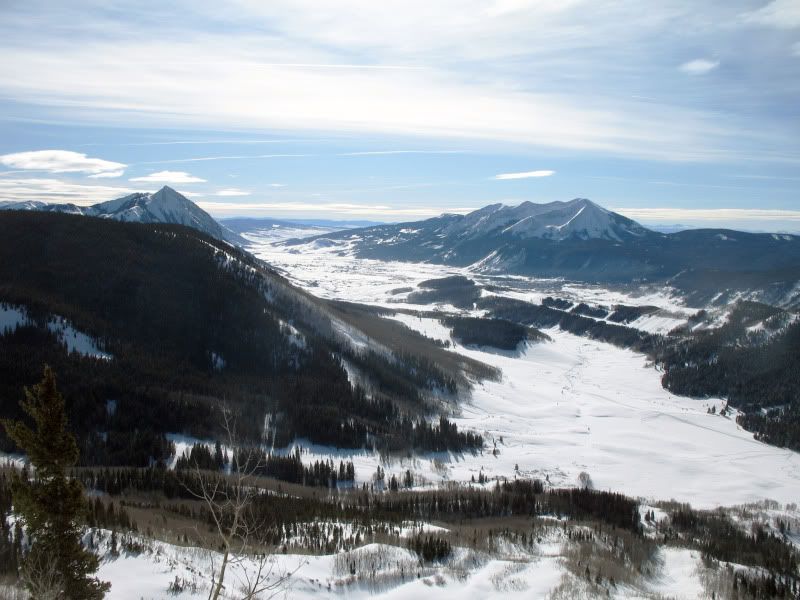 Mt. Owen, looking incredible, as usual.


Photo by Tom Runcie
As we climbed and got a better glimpse of the Spoon, we decided upon skiing that line. The snow looked good and it was a better option for our limited time.
Tom, ready to go!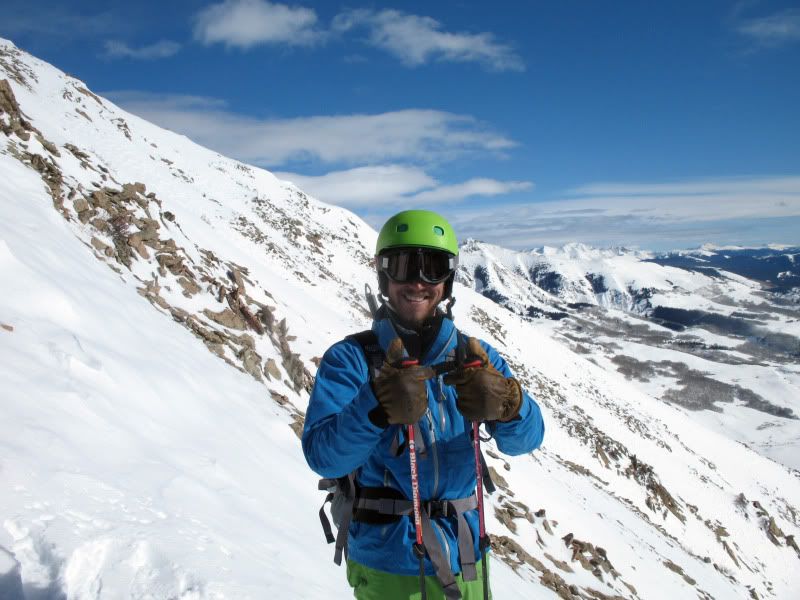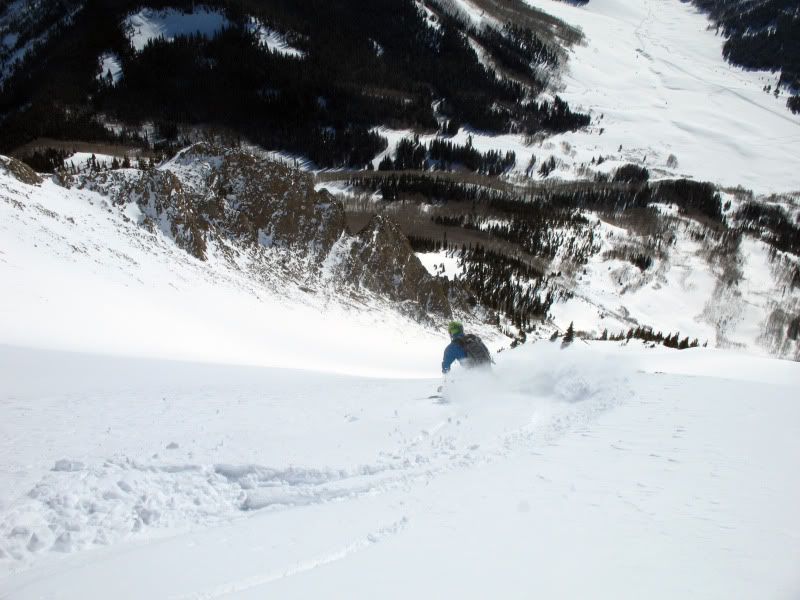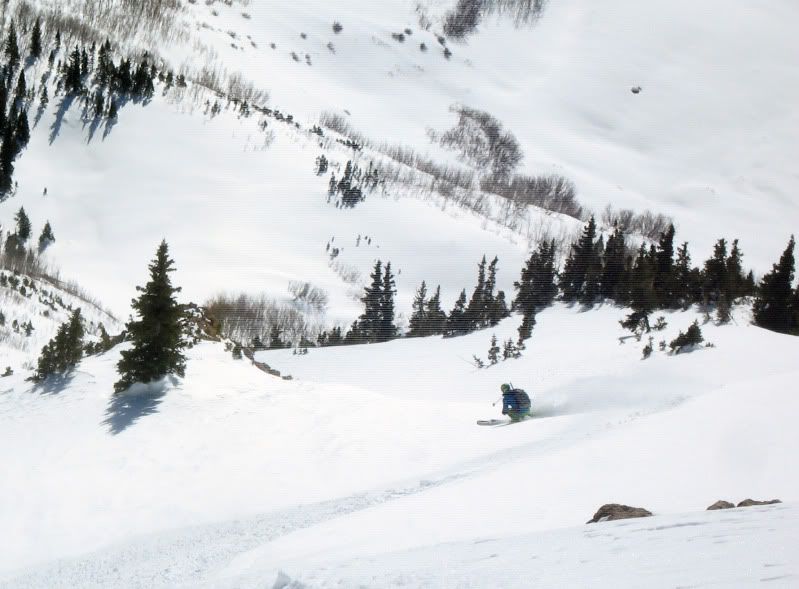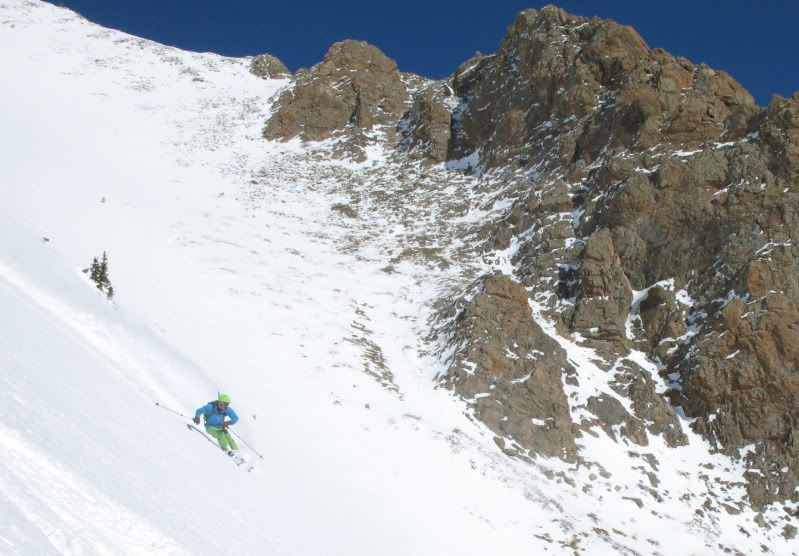 Me (photos by Tom Runcie)

One more look on the way out- blue marks our ascent, pink our descent.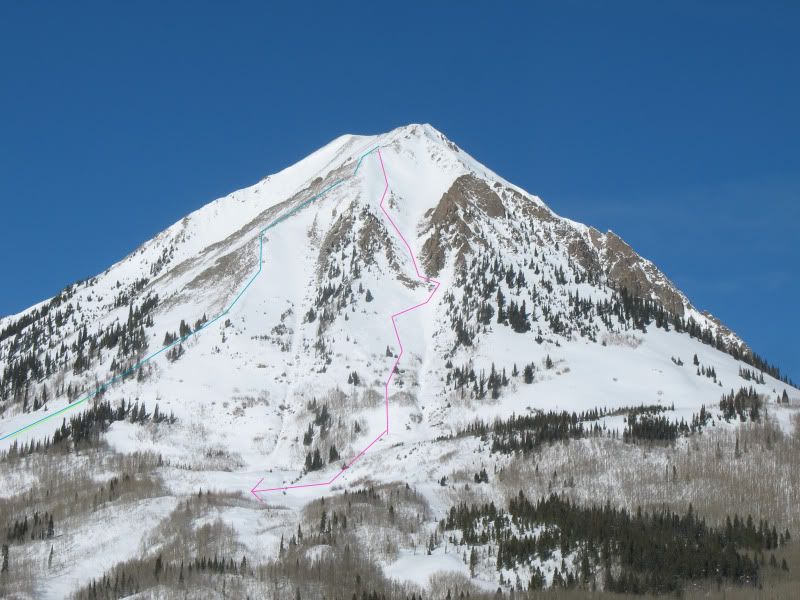 Gothic is always one of my favorite peaks to ski around here. It was good to get up high again. Can't wait for more 🙂
Aside from skiing, biking, and all outdoorsy things,
Brittany Walker Konsella
also loves smiles and chocolate 🙂 Even though she excels at higher level math and chemistry, she still confuses left from right. Find out more about
Brittany
!
Latest posts by Brittany Walker Konsella (see all)