(Last Updated On: January 24, 2010)
Everyone was smiling today. CBMR announced that the North Face lift was to open today at noon, allowing access to the Glades, Last Steep, Hawk's Nest, and Sock-it-to-me Ridge, among many other things. Most locals arrived before noon, skiing the lines they've been skiing for over a month. It was like a ritualistic good-bye- most locals won't touch these lines again until next season, once the steeps are open. Some locals chose to stand in line for the North Face chair for hours on end, braving the blustery wind, blasting snow, and bitter cold.
Knowing that CBMR typically only allows every-other T-bar to be loaded on the North Face during openings like this, we opted for a different route. You can hike and traverse across the Glades. Sure, you end up about a couple hundred feet below where the T-bar takes you. But, the line was over an hour long, and frankly, those few hundred extra feet are not worth the hour wait.
In just 3 hours, my friend Sonya and I managed 6 laps on the North Face steeps. Fresh, thick, deep powder caked on beautiful steeps. It doesn't get much better than this.
North Face t-bar, seen from the top of Paradise. A line out the corrals means over an hour wait, especially when only every-other chair is being loaded.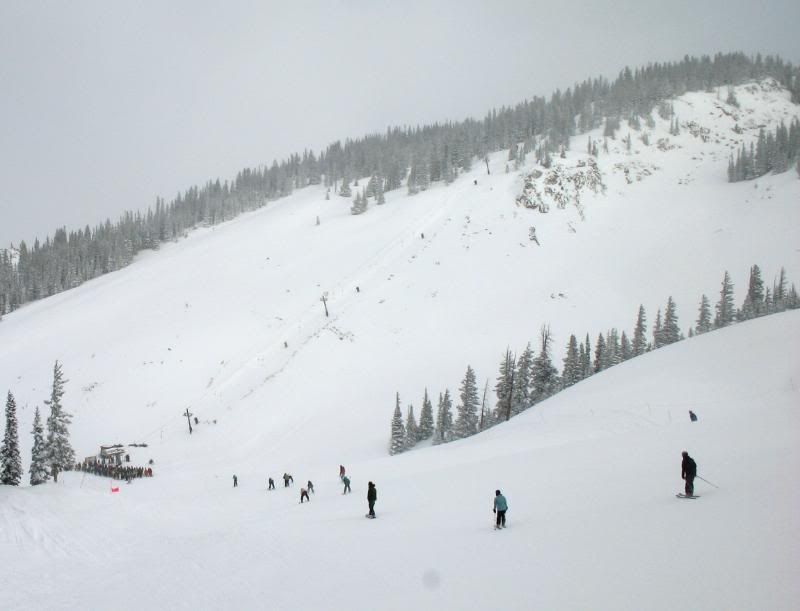 I stared this cliff hard in the face- scene of where I tore my ACL last February.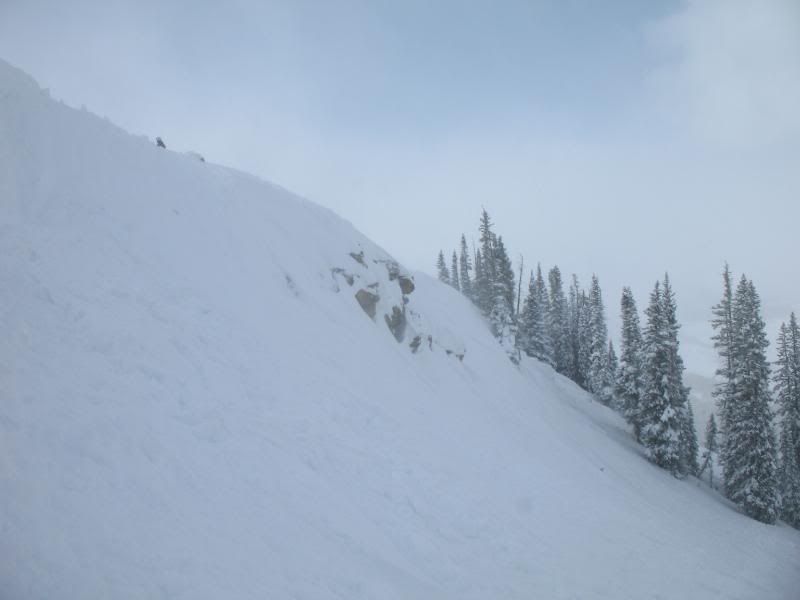 Sonya and I enjoying the day.

Entering Sock-it-to-me-ridge.

Sonya making her way down Sock-it-to-me proper.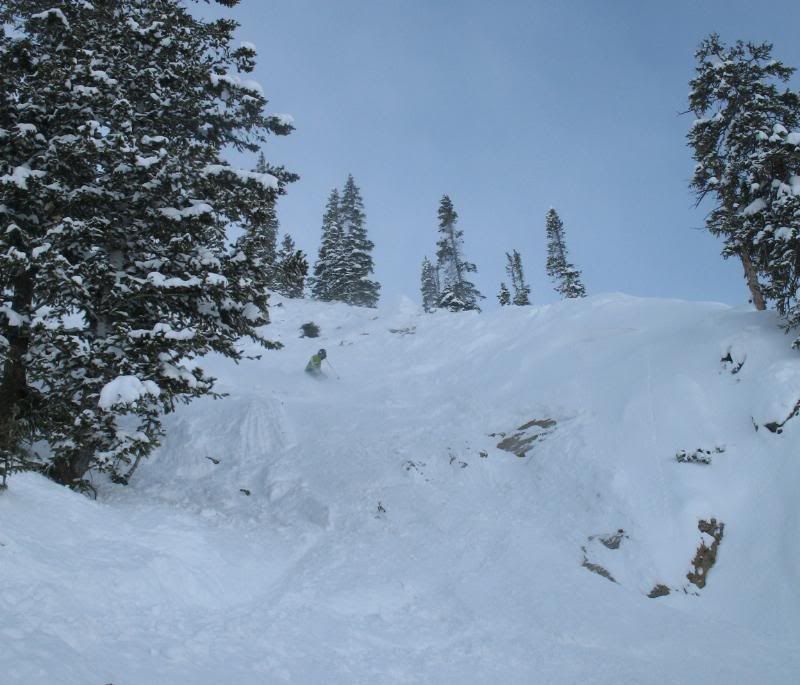 I love Sock-it-to-me. Always one of my favorites!

Me speeding down Old Pro.

A little bit more of the goods!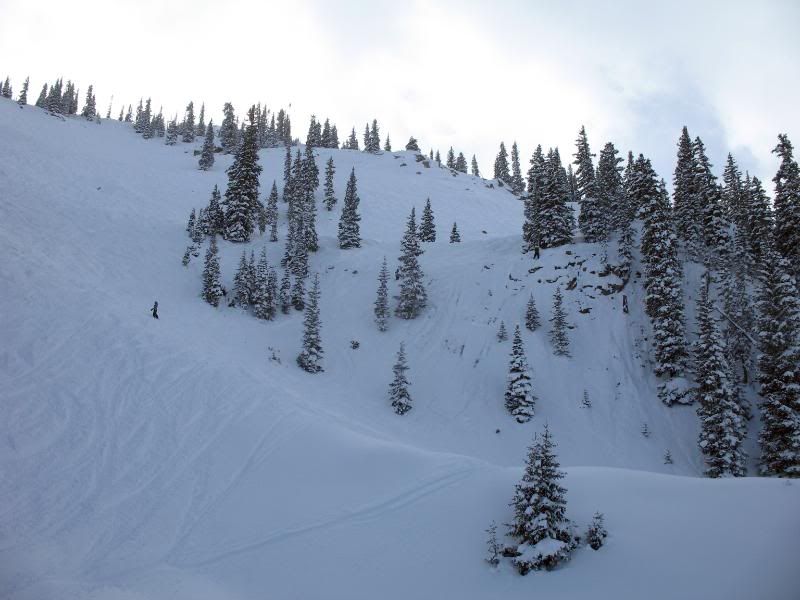 Conditions were right, company was great, and feeling like I'm really "back" at it after last year's season-ending injury. It was my best day I've had at a ski resort in two years. I can't ask for much more than that 🙂
Aside from skiing, biking, and all outdoorsy things,
Brittany Walker Konsella
also loves smiles and chocolate 🙂 Even though she excels at higher level math and chemistry, she still confuses left from right. Find out more about
Brittany
!
Latest posts by Brittany Walker Konsella (see all)