(Last Updated On: July 16, 2010)
My mom was in town last week, visiting from Ohio, and we took the opportunity to do a bit of sight-seeing in Black Canyon of the Gunnison National Park. Never, having been there before, I soaked in all the inspiring viewpoints. I would love to go back for more.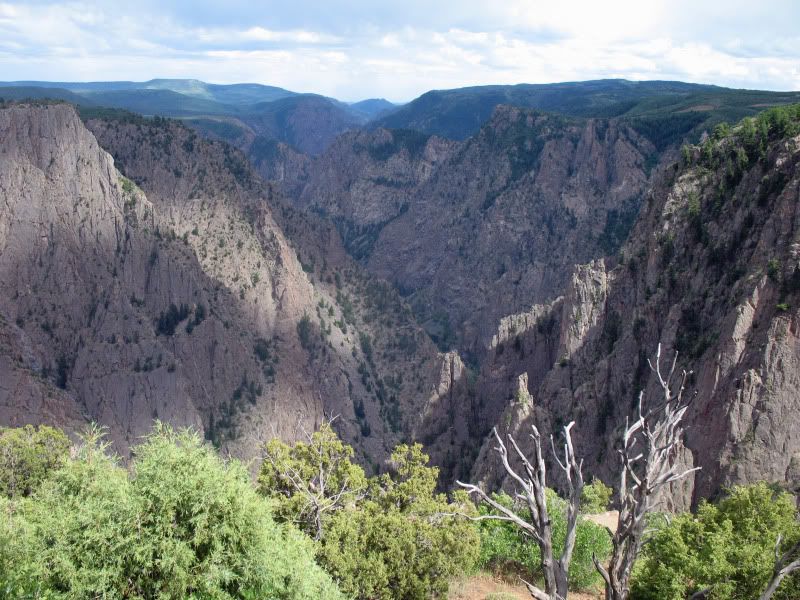 The video presented at the park's Visitor's Center is well worth the watch. The video of course explains the formation of the canyon, which was caused by an uplift, erosion of the higher sediments, deposition of volcanic rock through eruptions, and then the final erosional stage with carved the current canyon. The video states that the water carves only the equivalent of the width of a strand of hair away from the canyon's rocks every year.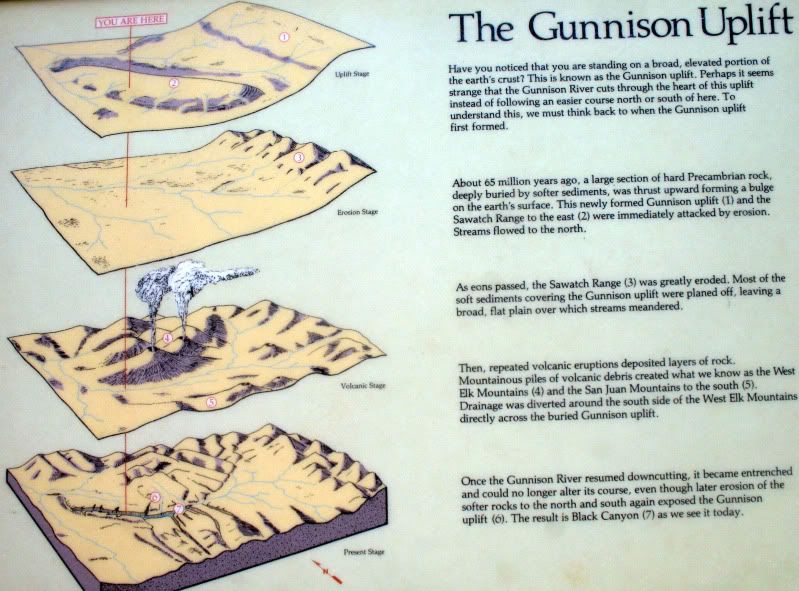 The video also explains the history of the canyon from an explorer's point of view.

It took many expeditions before Abraham Lincoln Fellows and Will Torrence were able to successfully make their way down this "impenetrable" canyon with the aid of "rubber mattresses". His success led to the building of the Gunnison Diversion Tunnel, which continues to divert water from the Black Canyon to Montrose, allowing for a wide-range of farming in an otherwise arid area.

The Black Canyon had been previously a National Monument. But, President Bill Clinton established it as a National Park in 1999.

A miniature model showing the Black Canyon National Park. Blue and red markings show scenic overlooks.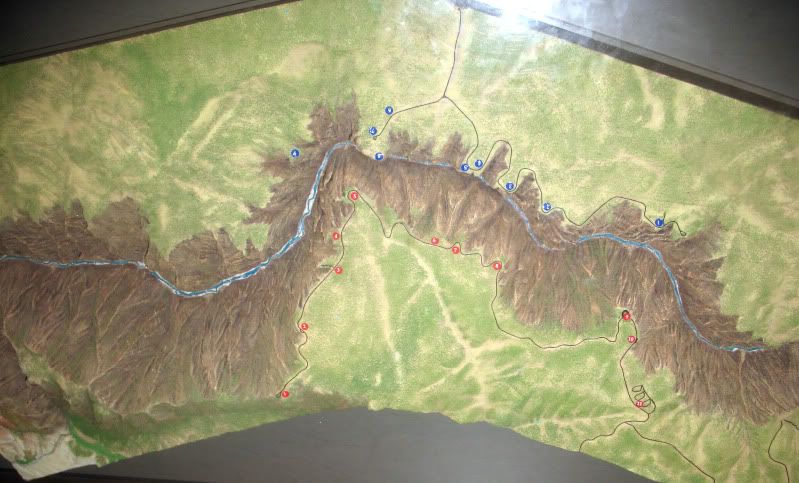 The Black Canyon is magnificent.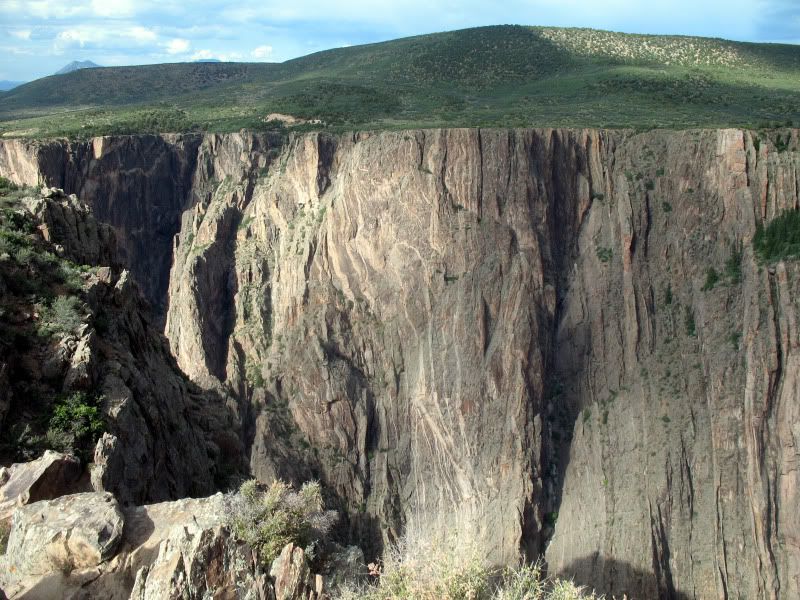 The canyon sits in the shadow of the West Elks, whose headwaters feed the Gunnison River which carves the canyon.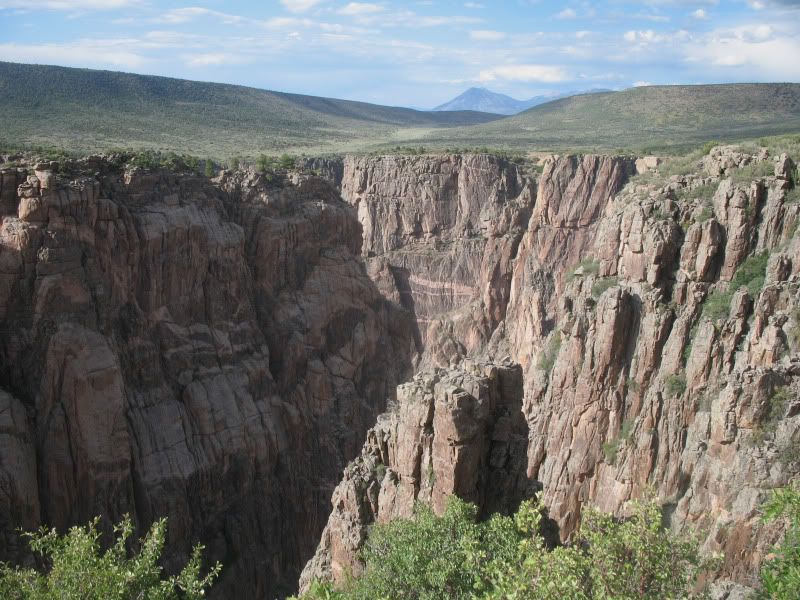 My mom, enjoying the views.

The striped rock is an igneous intrusion (when volcanic lava or magma seeps through cracks in existing rock), mostly pegmatite.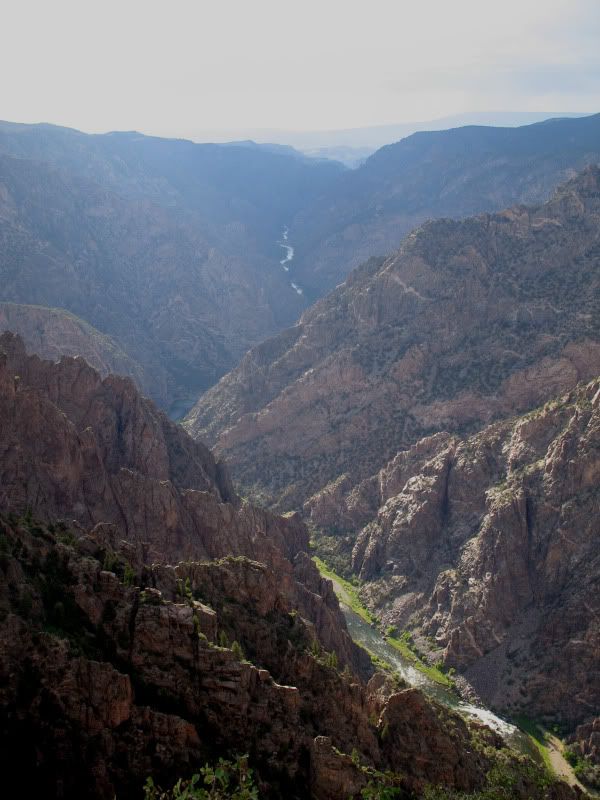 The Grand Mesa, not too far away.

The West Elks, looking beautiful.

The road to Black Canyon National Park provides one of the best views of the wonderful San Juan mountains.

If you're in the area, the Black Canyon National Park is worth the visit. There are a lot of various outdoor activities you can enjoy there. But, everyone should at least go to admire the stunning views 🙂
Aside from skiing, biking, and all outdoorsy things,
Brittany Walker Konsella
also loves smiles and chocolate 🙂 Even though she excels at higher level math and chemistry, she still confuses left from right. Find out more about
Brittany
!
Latest posts by Brittany Walker Konsella (see all)