Red Mountain, Rossland BC 3.1.10
(Last Updated On: April 19, 2018)
After our day in Whitewater, we did the short one hour drive to the town of Rossland. I first visited the area in 2000. After skiing there just a couple of days, I decided to move there the following winter of 2000-2001. That alone should tell you the kind of place Rossland is, and the kind of ski area Red Mountain is. It just felt like home. Of course, that may have to do with the similarities between Crested Butte and Rossland- both have a Paradise chair, both have a Paradise lodge, both have a Rafters bar at the base (Crested Butte has since torn theirs down), both are old mining towns with a ski area 3 miles away. And both places have steep technical skiing rivaling anywhere I've been to. On a good day at Red, you'll find yourself skiing steep glades in 2500′ shots run after run. Red is a workout, for sure.
So it was with great anticipation that I hoped to lead Brittany to some of my favorite runs at the ski area. Sadly, things didn't quite work out that way.
Rolling into Rossland as the sun sets: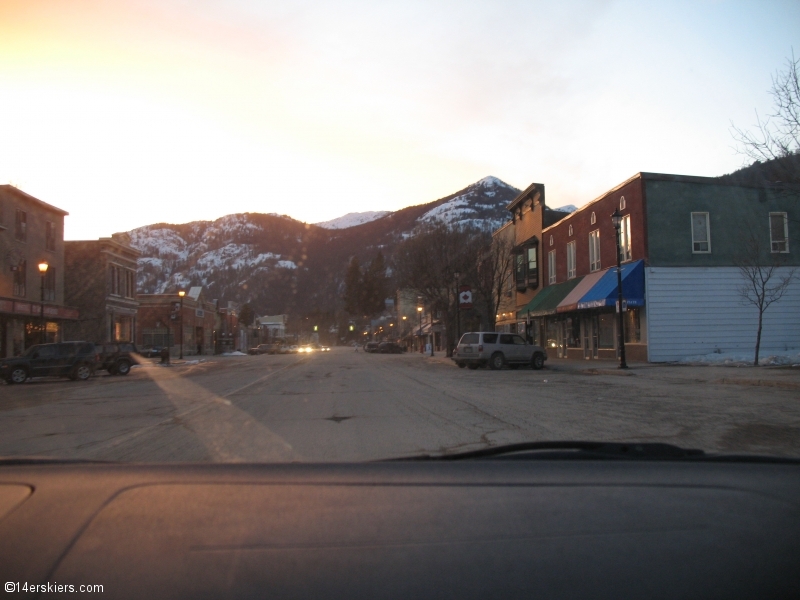 Conditions were unusually clear for the area as we headed up the mountain, although the Columbia river was socked in with fog as it often is.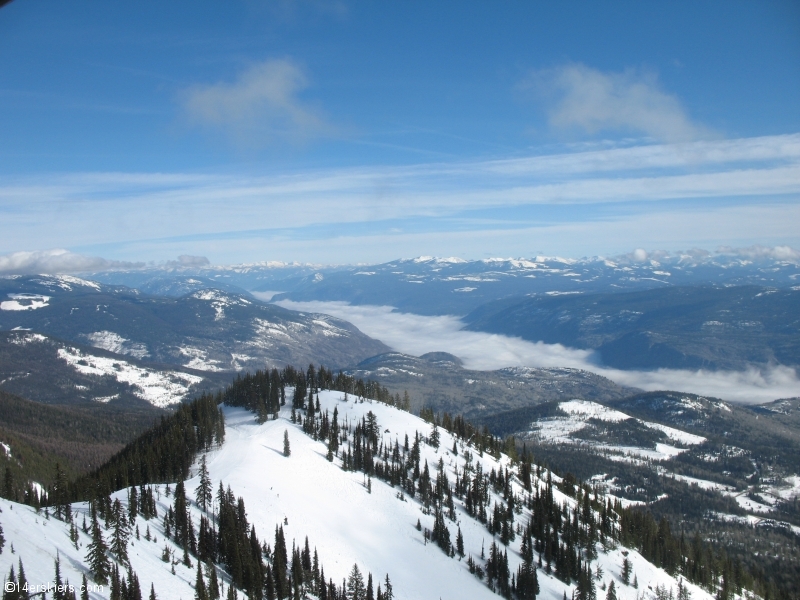 With 6 or 7 inches of new snow falling two days before our arrival, we had high hopes of some good skiing but instead we found refrozen partially skied up mank. The snow that fell had been really been wet, and a couple of cold nights had really destroyed it. Our first run down steep roots was probably the worst run of our whole trip. We switched over to the South facing groomed runs off the Paradise chair, and mostly skied groomers for the rest of the day. Not what we had in mind, but that's the way it was. At least we got to check out some of what Red Mountain offers on such a perfect day: Mt. Roberts, and easy sidecountry lap: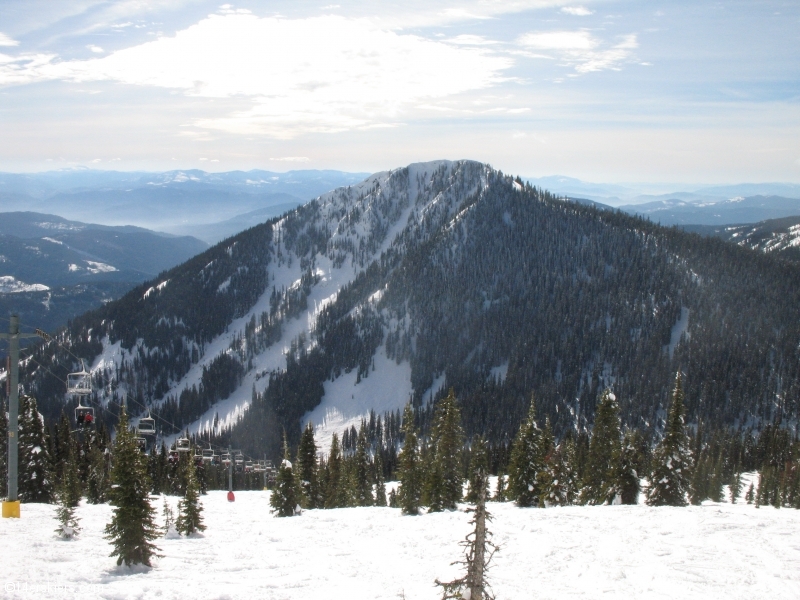 Record, more sidecountry: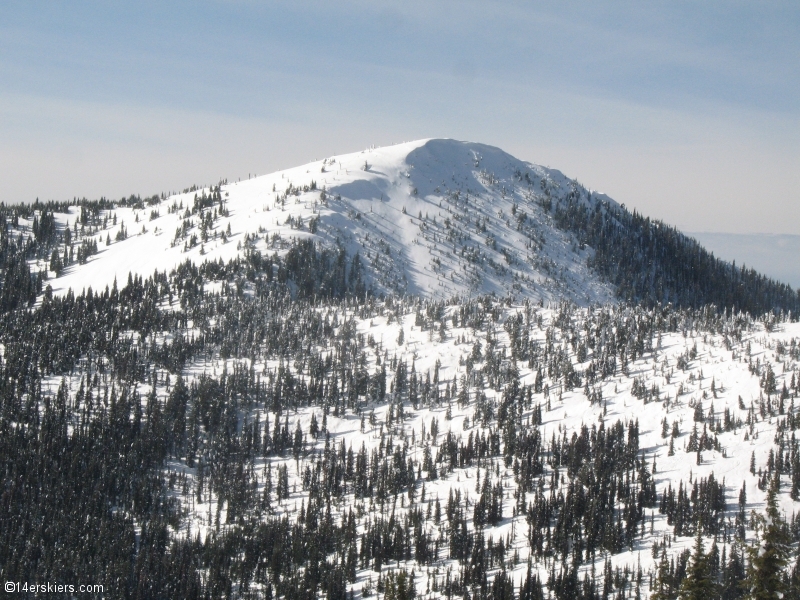 Old Glory in the background: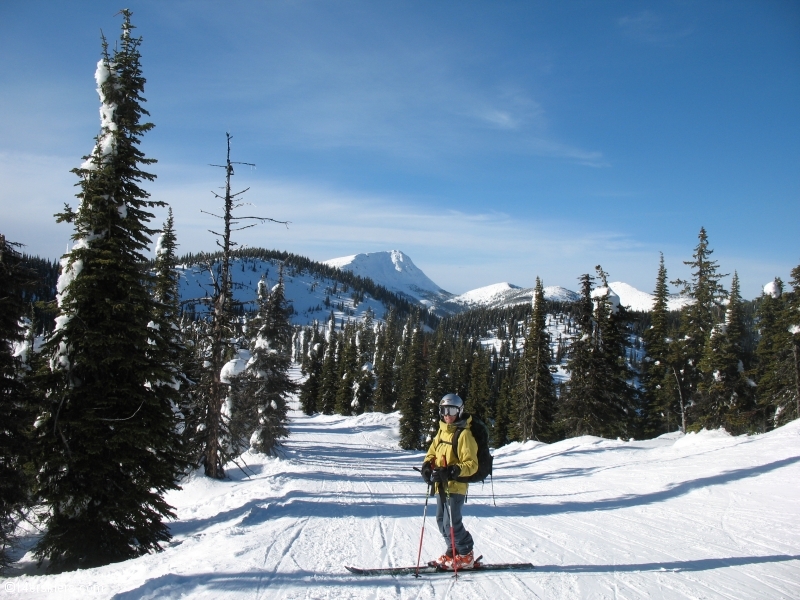 The town of Rossland from the ski area:

Town again: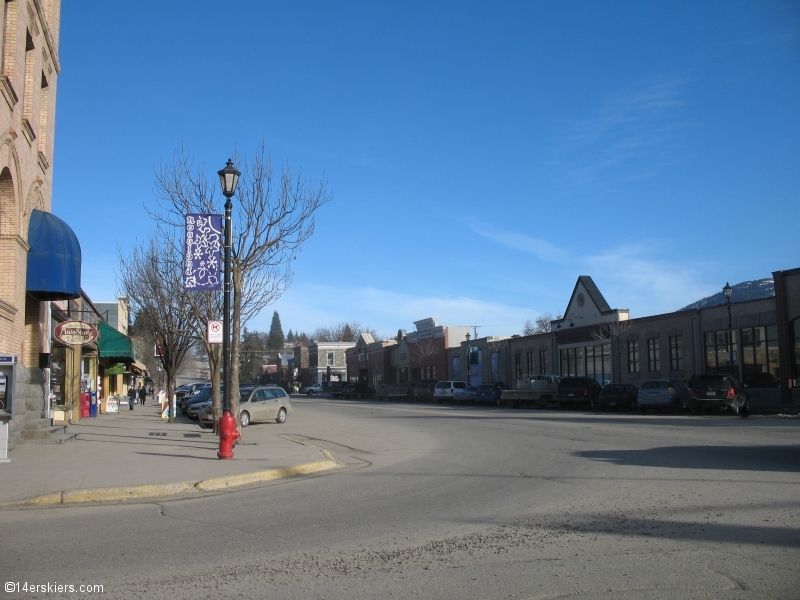 The Microwave face and some of the steep tree skiing such as Cambodia and Needles: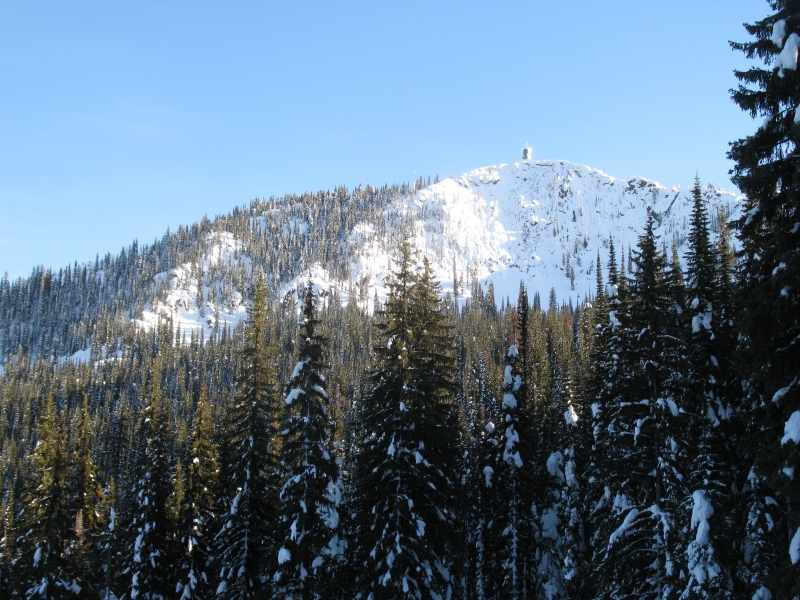 That's about it. No ski shots, it just wasn't the day for it. Sadly, our road trip was at an end, and we left Rossland bound for home, making it almost to Missoula, MT, and then the rest of the way back to Crested Butte. While we weren't blessed with great snow for the most part, we still had a great time exploring some new areas and meeting some great folks along the way.
If you're visiting this area, you might also want to check out Snowwater heli skiing or Valhalla cat skiing
Other Montana-Canada Road Trip Blog Posts
Road Trip Update
Itinerary
Bridger Bowl
Whitefish
Fernie
Kicking Horse
Roger's Pass
Revelstoke
Nelson and Whitewater
Red Mountain and Rossland

Frank
loves snow more than anything... except his wife.  He ensures his food is digested properly by chewing it 32 times before swallowing.He is a full-time real estate agent serving
Crested Butte and Gunnison
and would be honored to send you his
monthly newsletter.
Latest posts by Frank Konsella (see all)
Summary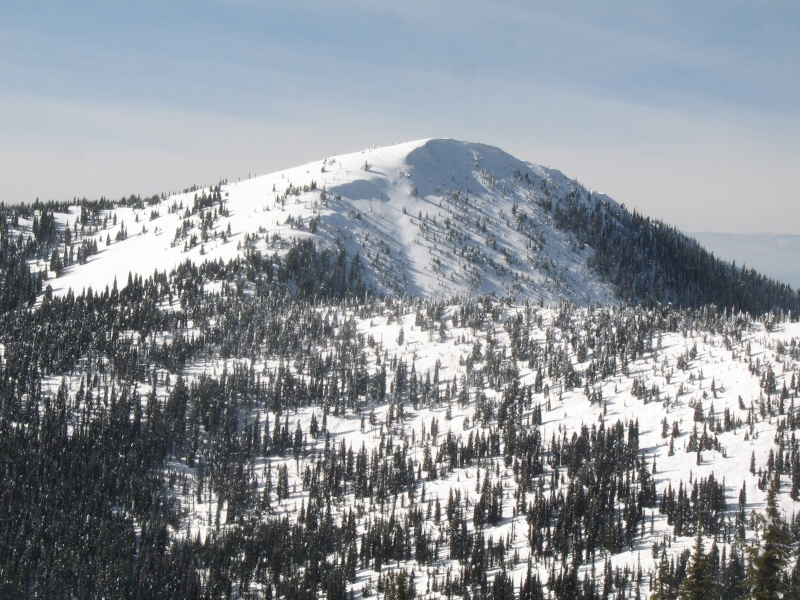 Article Name
Red Mountain, Rossland BC 3.1.10
Description
Part of a series of posts from our skiing road trip to Montana & British Columbia. This segment features fun times at Red Mountain outside of Rossland, BC.
Author