TR: Girls Just Wanna Have Fun, Part II
(Last Updated On: February 12, 2010)
After a fantastic day at the resort and a delicious dinner (see Part I), we headed out for some backcountry skiing the following day. I took these ladies to meet another lady- the Red Lady- Queen of Mt. Emmons. I chose to take these ladies to ski the Red Lady glades, as they were low angle, low avy-danger terrain suitable for our varied group. Some of our ladies were "seasoned" in the backcountry, for others, it was their first tour!
The ladies lined up for backcountry fun!

Ann brought her Ullr helmet for a visit, and I was honored to wear it. Ullr is the god of snow. The female equivalent of Ullr is Skade (also called Skadi), the goddess of skiing. She married Njord, who wanted to live by the sea. So, they divided their time evenly between the mountains and the sea. (Huntford, p. 28) I was Skade for the day 🙂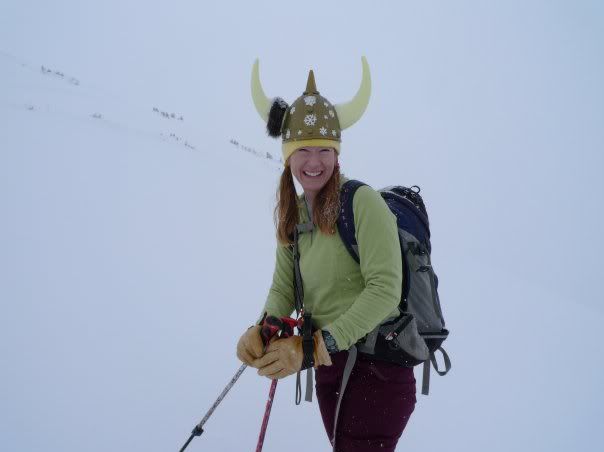 The girls kicking butt up the hill.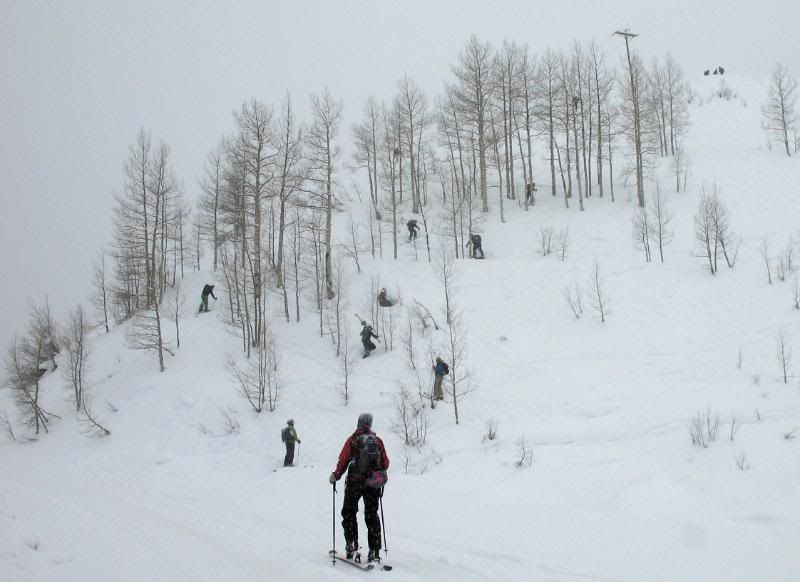 Ann on the skin track


Photo courtesy of Fast Froggy

Photo courtesy of Fast Froggy
With snow continuing to fall, and with thoughts of long drives ahead, many of the girls opted to turn around about 1/3 of the way up the mountain.
Lauren and Julianne getting ready to ski.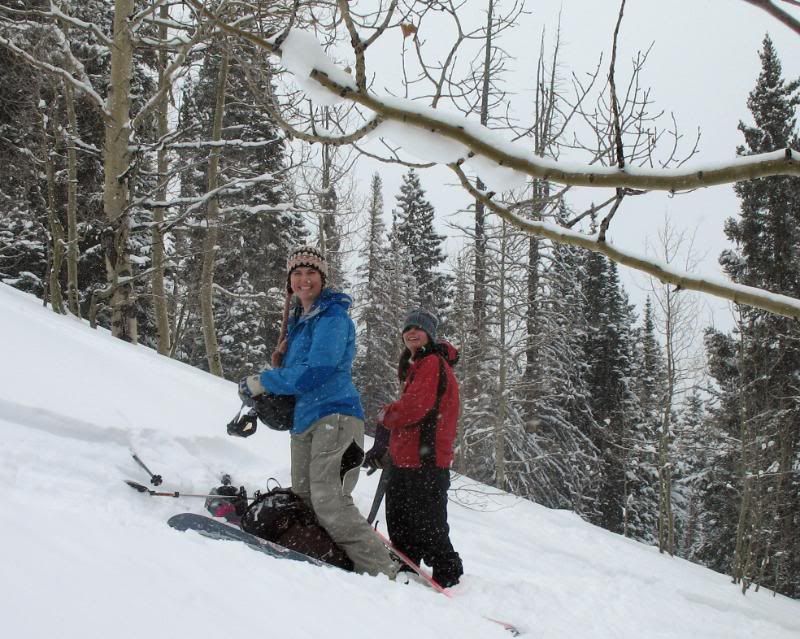 Amber and Andi.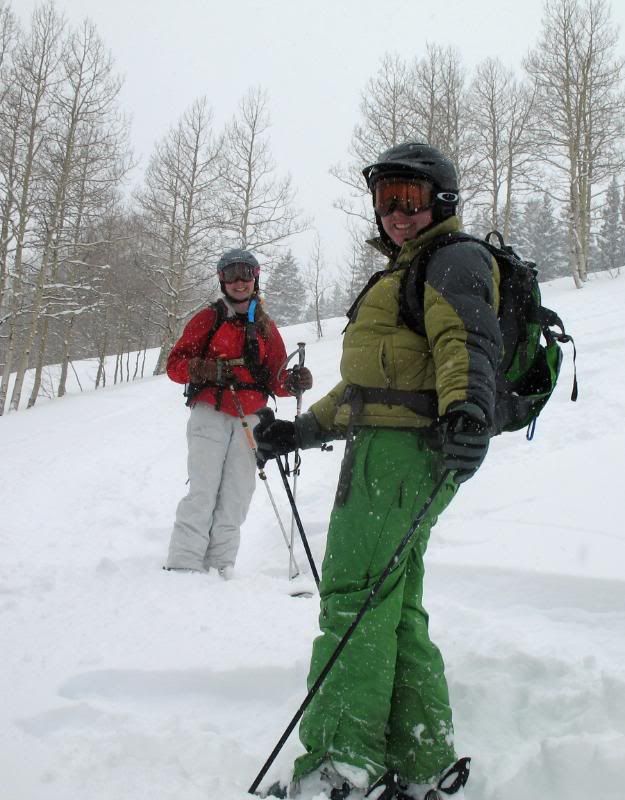 Corien and Carol.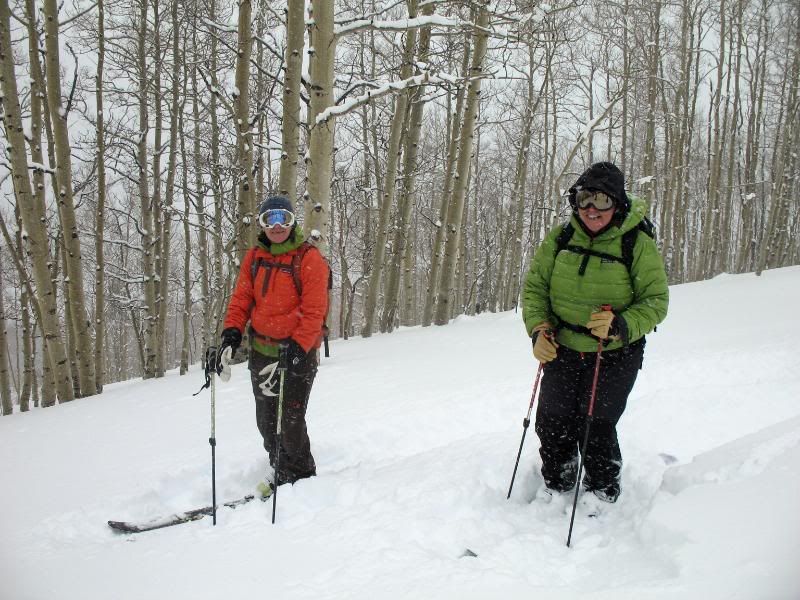 Ashleigh and Corien watching Carol lead the way through the glades.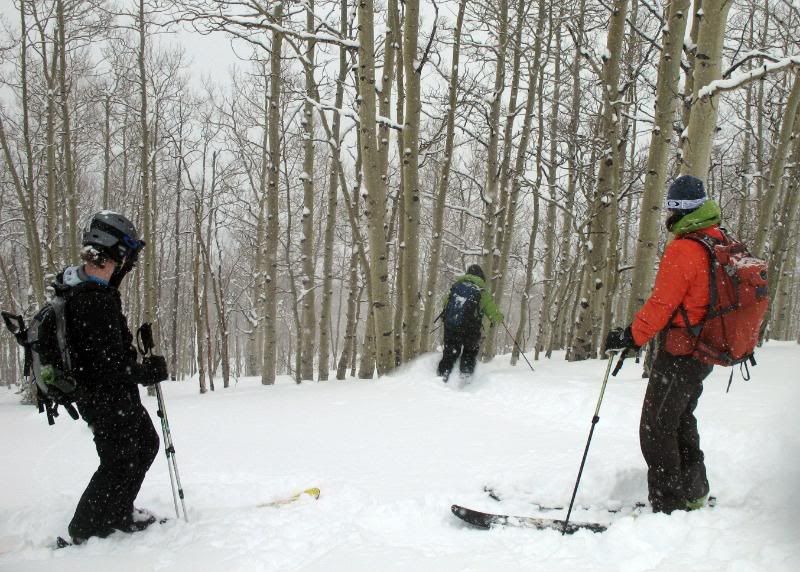 Amber with a trail of pixi dust behind her!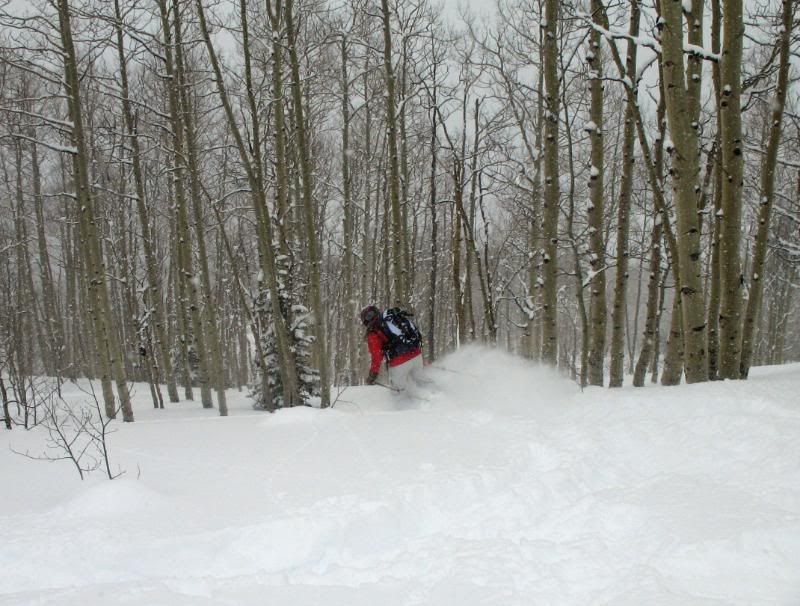 Lauren skiing.


Photo courtesy of Julianne.
Carol skiing.


Photo courtesy of Fast Froggy
Only Sonya, Ann, and I were left, making our way to the top of the Red Lady.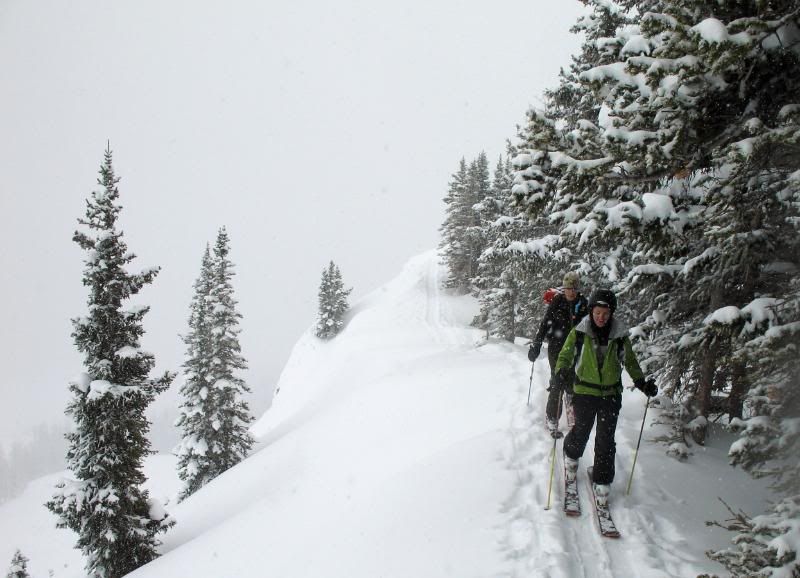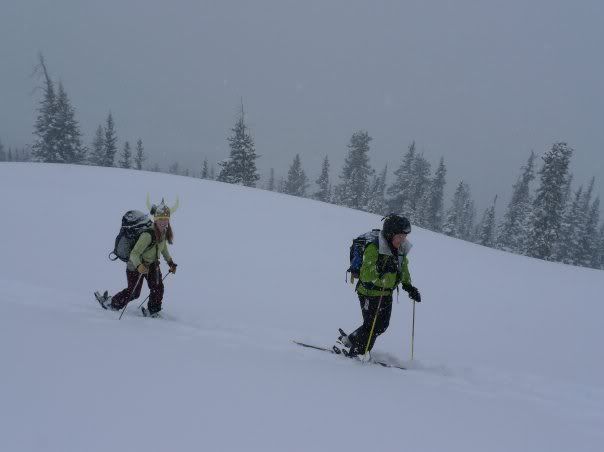 Sonya, Ann, and I on the top of Mt. Emmons.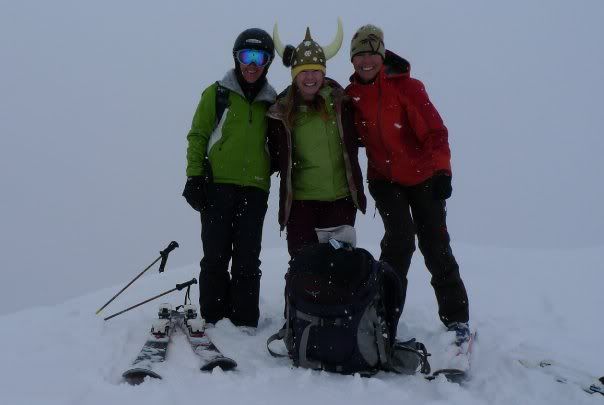 During her first backcountry outing, Sonya climbed and skied 3000 vert. Pretty kick ass for her first time out!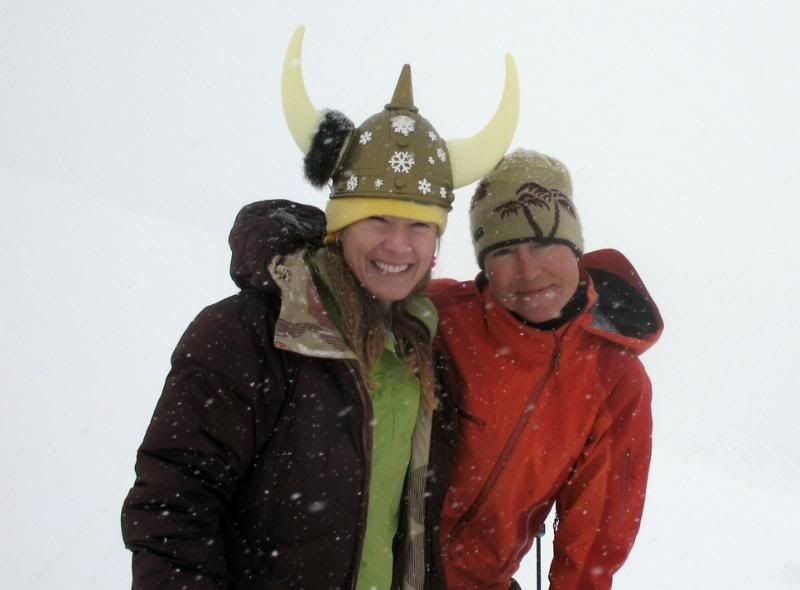 Skiing was creamy and good!
Ann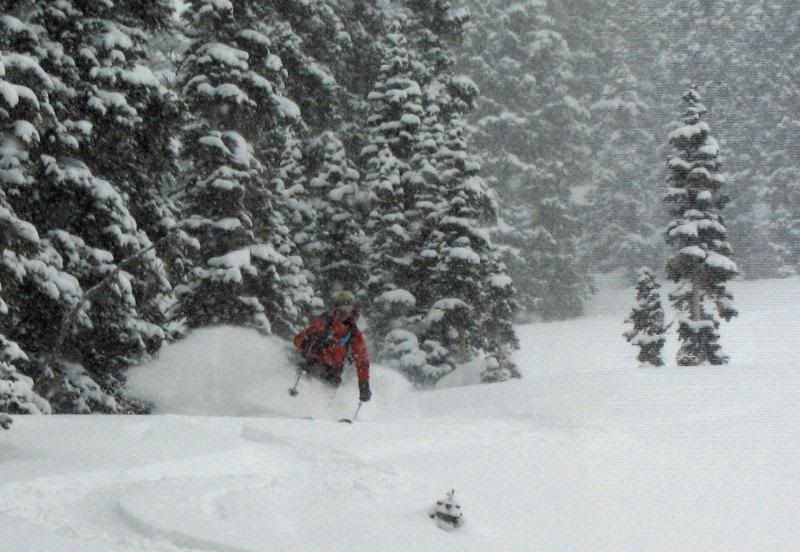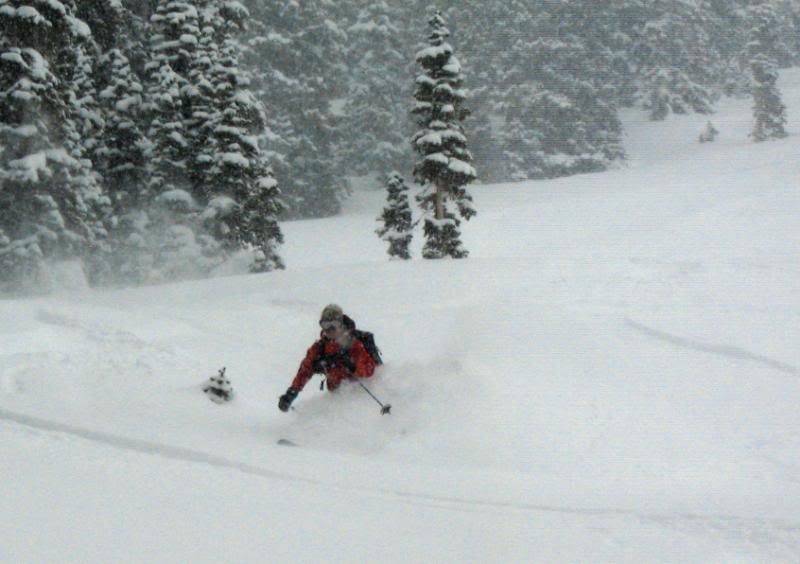 Sonya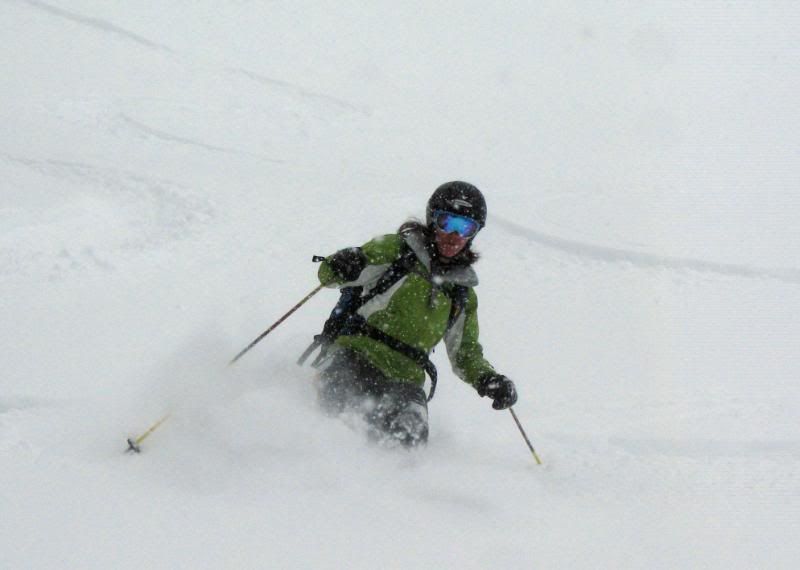 Me. (Photos courtesy of Ann Driggers)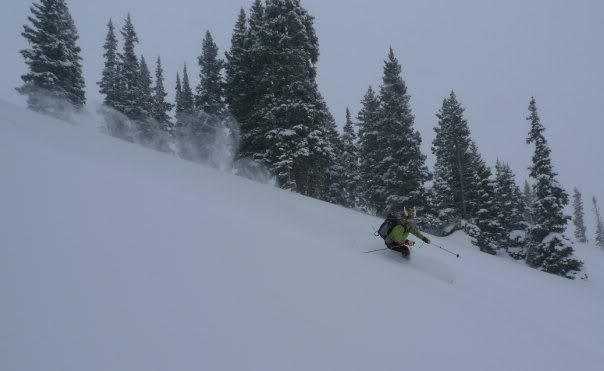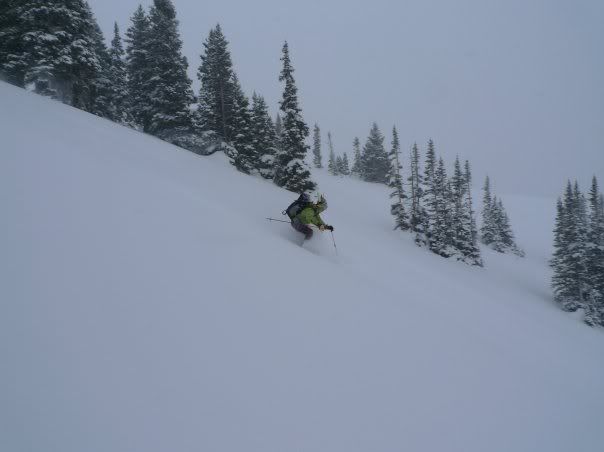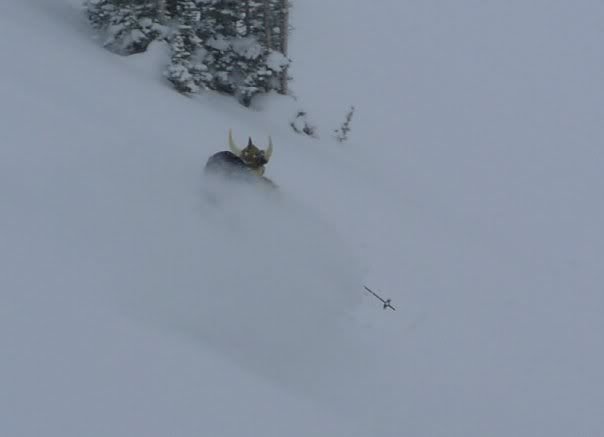 It was fun being Skade, even if for only a day 🙂 Thanks ladies!!!!!
References
Huntford, Roland. Two Planks and a Passion: The Dramatic History of Skiing. Continuum. New York. 2008.
Aside from skiing, biking, and all outdoorsy things,
Brittany Walker Konsella
also loves smiles and chocolate 🙂 Even though she excels at higher level math and chemistry, she still confuses left from right. Find out more about
Brittany
!
Latest posts by Brittany Walker Konsella (see all)