(Last Updated On: August 21, 2011)
Montserrat is an impressive looking mountain chain just North of Barcelona, but it's perhaps best known as the site of a Benedictine abbey, not to mention the home of the Holy Grail, if you believe some myths. Brittany and I visited it on our last day in Spain before heading off to the Azores Islands. Like Machu Pichu, many Buddhist Temples, or even Mesa Verde here in Colorado, the first question a visitor asks is "Why would you want to build in such a difficult location?"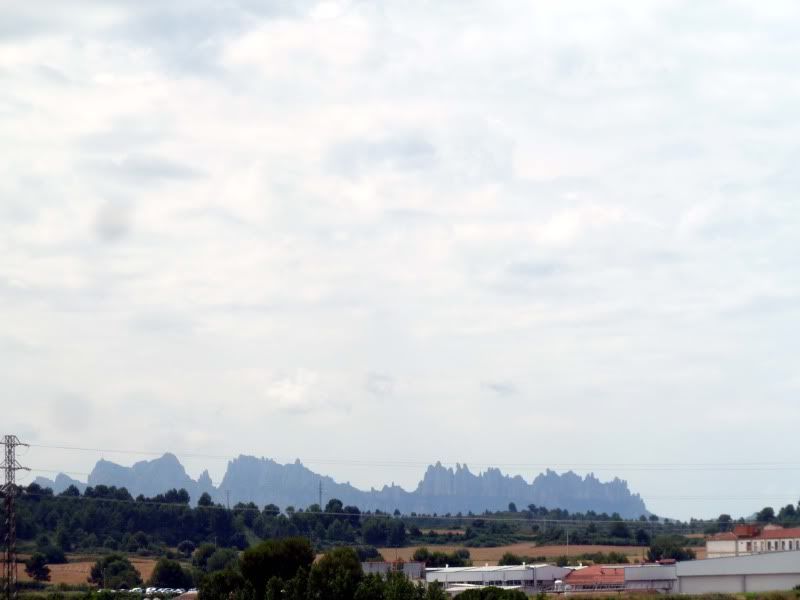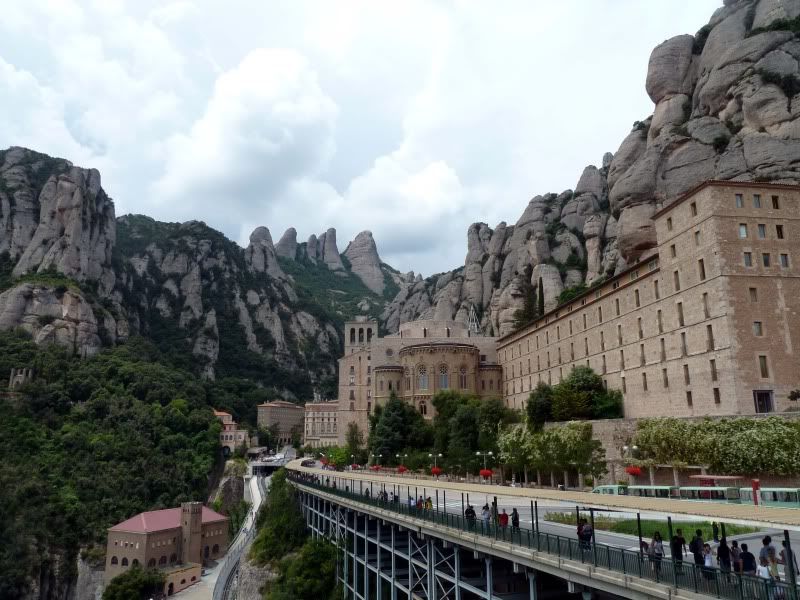 The answer is probably equal parts protection and spiritual desires, but in any case, Montserrat was crowded- perhaps more so than anywhere else we visited in generally uncrowded Spain.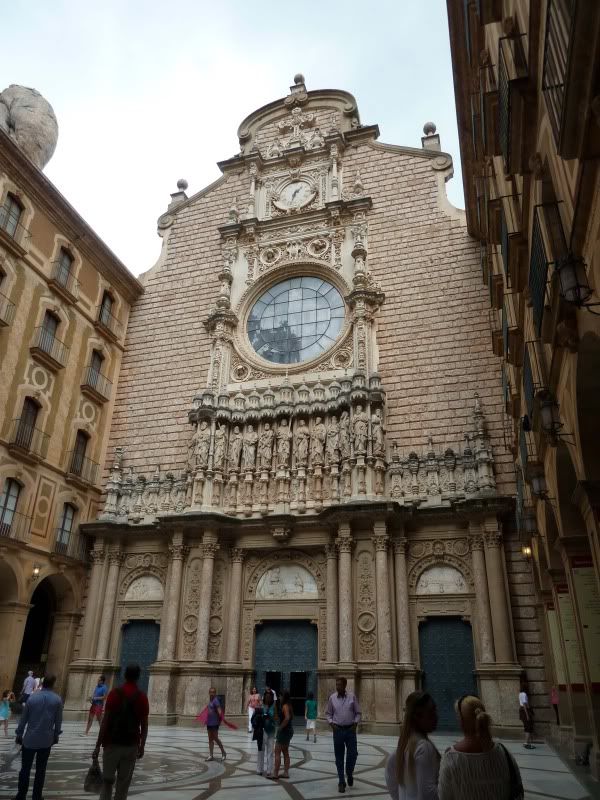 The biggest attraction here is the Virgin of Montserrat, a statue within the monastery, but with a slow-moving line to see it, we bailed and headed towards the Sant Joan funicular instead. This took us near the top of many of the pinnacles that make up the mountain massif, and despite the ever-growing sounds of thunder, we headed up because, well, everyone else was.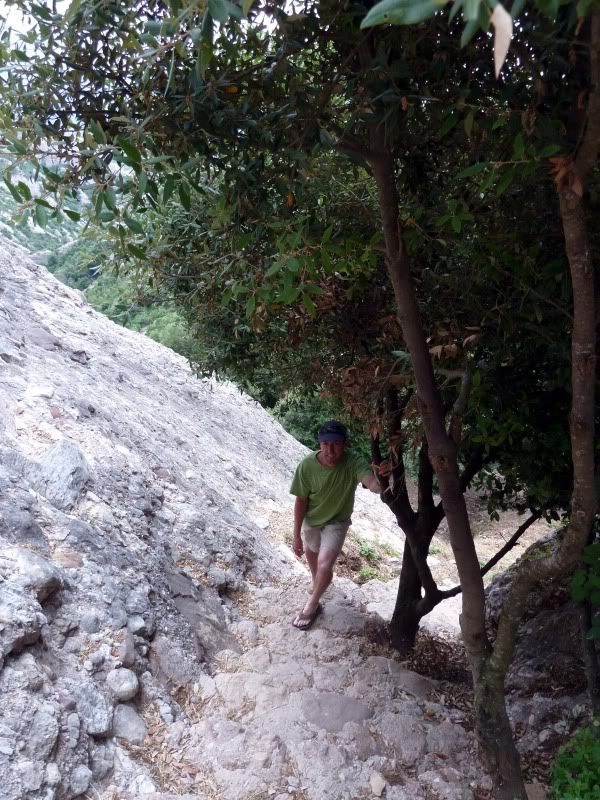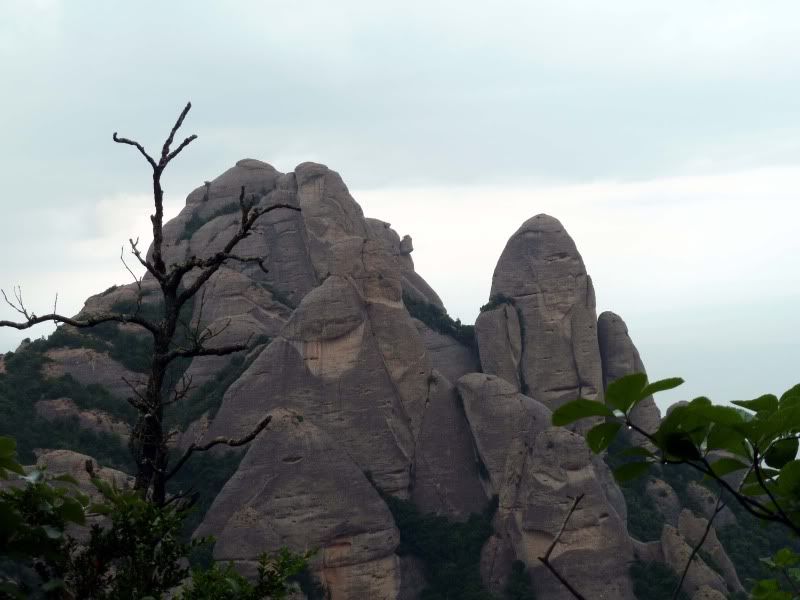 The pinnacles are popular with climbers, and Colorado climbers that have spent any time on the conglomerate of the Crestones would instantly feel at home on the conglomerate of Montserrat. Notice the climbers in this photo (the small dots halfway down the face):

I reached the top of one pinnacle feeling very stupid, since thunder was booming every 30 seconds or so at this point. But since I was sharing the summit with some goofy looking guy taking photos of his parasol-wielding tall blond Russian mail-order bride, I decided I at least had time to take a few photos from the summit.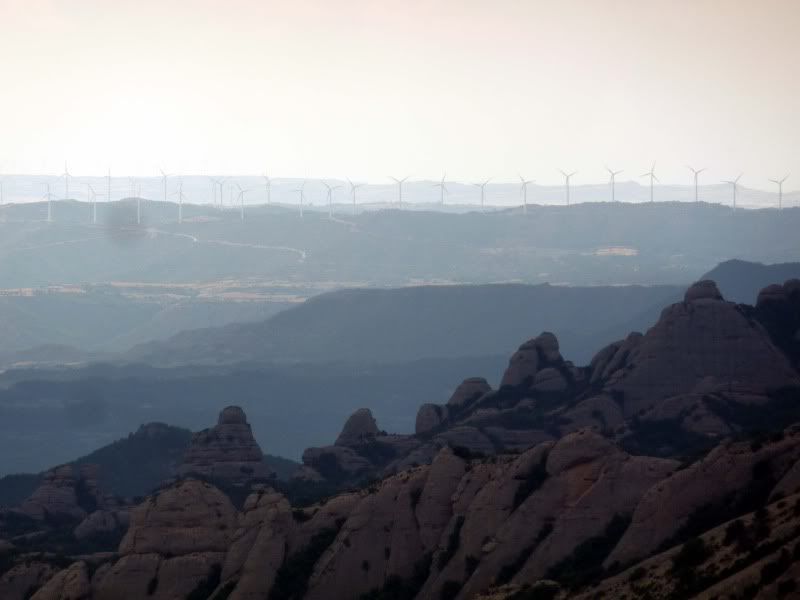 I hurried back down and caught up with Brittany, who had been waiting below, thinking that climbing up in a thunderstorm was a bad idea (rightly so). We headed out another pathway carved out of a cliff wall, where the monks used to meditate.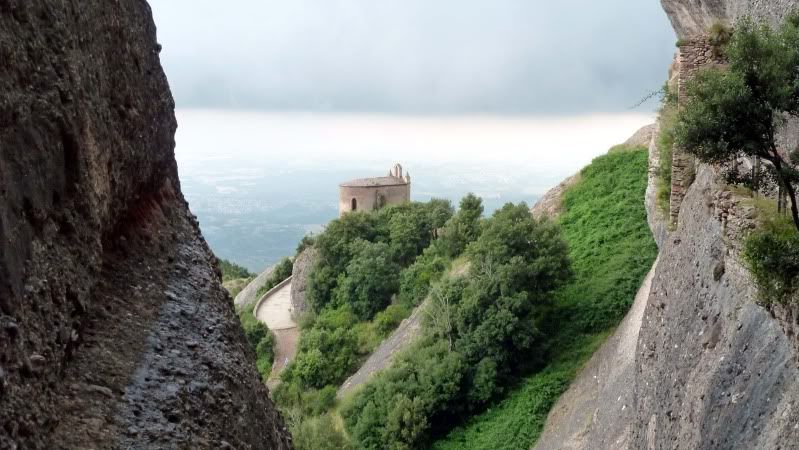 We should have been running back to the funicular, since the skies finally let loose in a torrential downpour. We were dry, as were the 25 or so other people stuck under the overhanging cliff, but the weather didn't appear to be changing anytime soon. After almost an hour, the rain finally slowed and we made a run for it, though we still got soaked. Everyone else did too, after our trend-setting jailbreak.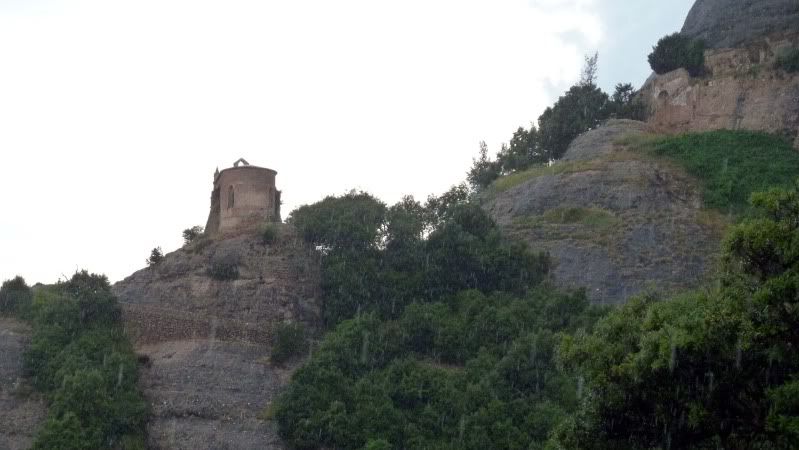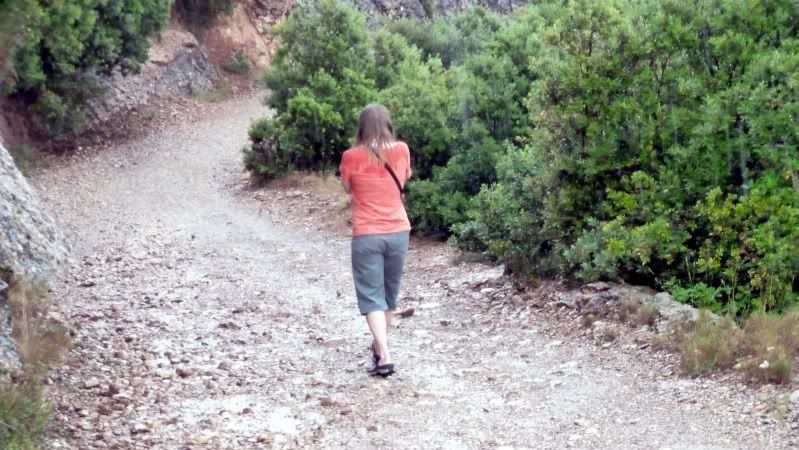 Back in the dry funicular!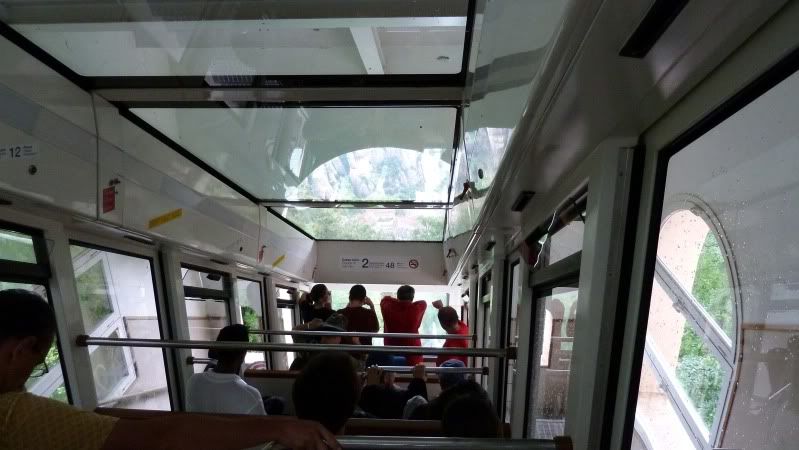 That was about it for our time in Spain. Next up, a 5 hour layover and whirlwind tour of Lisbon, followed by the Azores.
Complete List of Honeymoon Trip Reports:
Barcelona
Gaudi
Spanish Pyrenees
Climb of Tosa d'Alp
Cardona Castle
Montserrat
Five hours in Lisbon
Horta Part I
Horta Part II
Island of Faial
Island of Pico, Day 1
Portugal and The Azores Highest Point: Montanha Do Pico 7,713′
Watching Whales & Swimming with Dolphins
Pico Adegas, Gardens, and More
Island of Pico
Frank
loves snow more than anything... except his wife.  He ensures his food is digested properly by chewing it 32 times before swallowing.He is a full-time real estate agent serving
Crested Butte and Gunnison
and would be honored to send you his
monthly newsletter.
Latest posts by Frank Konsella (see all)