Gear Review: LEKI Tour Stick Vario Carbon Ski Poles
(Last Updated On: December 10, 2019)
LEKI's Tour Stick Vario Carbon Poles are three piece folding poles- meaning they fold up more like a probe pole or tent pole than a standard two-piece backcountry ski pole. By folding, they can become much more compact than a standard two-piece (or even three piece non-folding pole), so for some applications like snowboarding and climbing, they can be far more functional.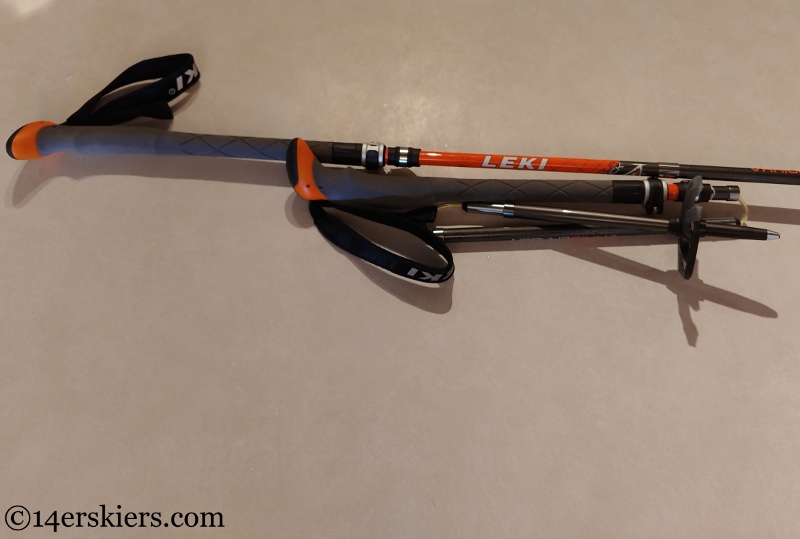 When folding poles first came out I played with them a little bit and quickly determined that they weren't for me- they were simply too flexy. The connections added too much slop, so even a little bit of pressure would make the pole bow like a bow and arrow. That might suffice for hiking but it would quickly prove to be annoying on a steep icy skintrack or during those rare occasions when you're making old-school jump turns initiated off of a hard pole plant. Thankfully, the LEKI Tour Stick Vario Carbon Ski Poles don't suffer this fate, and they feel as stiff as any other backcountry pole.
One might think that with so many things going on that these poles would add a bit of weight, but it's actually pretty negligible. The reported weight is 271g, while the Aergonlite2, one of LEKI's lightest offerings, is 249g. One compromise for the folding design comes with their range of adjustability- the Tour Sticks will only adjust from 115- 135cm, whereas the aforementioned Aergonlite will go from 110-145cm. So if your're particularly short, tall, or just really like to adjust your ski poles, the Tour Stick may not be the best choice.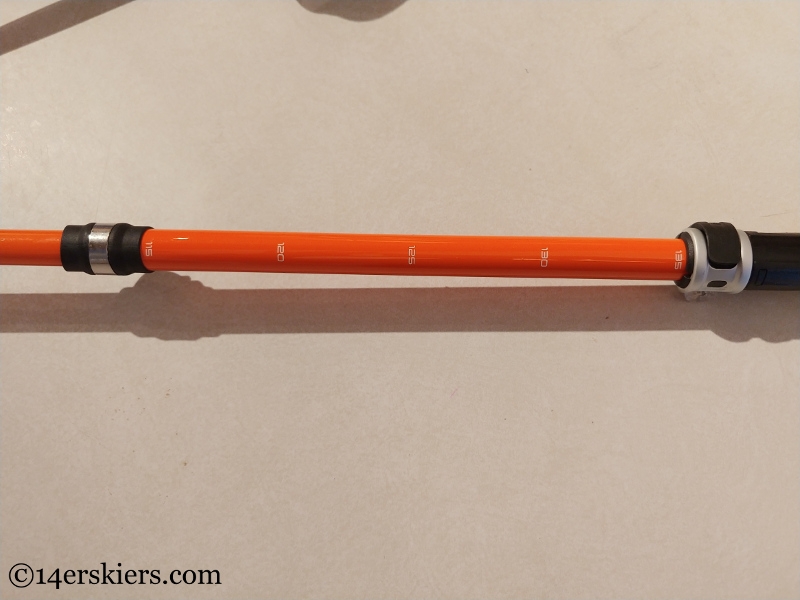 The grip is one of LEKI's standard touriing grips with a lower handhold for sidehilling as well- it's good and it also has LEKI's safety strap, which will pull off if the pole gets caught on something. Trust me, it works. Keep in mind that if you like a really low sidehilling pole position and want to add athletic tape to create a lower hand position, or keeping duct tape on your pole, you can't do that on the top section since that's what slides into the upper shaft when you're folding them down. The baskets, long forgotten as an area of innovation, are actually quite slick. The black plastic is a stiffer plastic complete with lips for adjusting AT binding climbing positions. And the wider part works well to scrape snow off your skins if they start glopping up on the skintrack.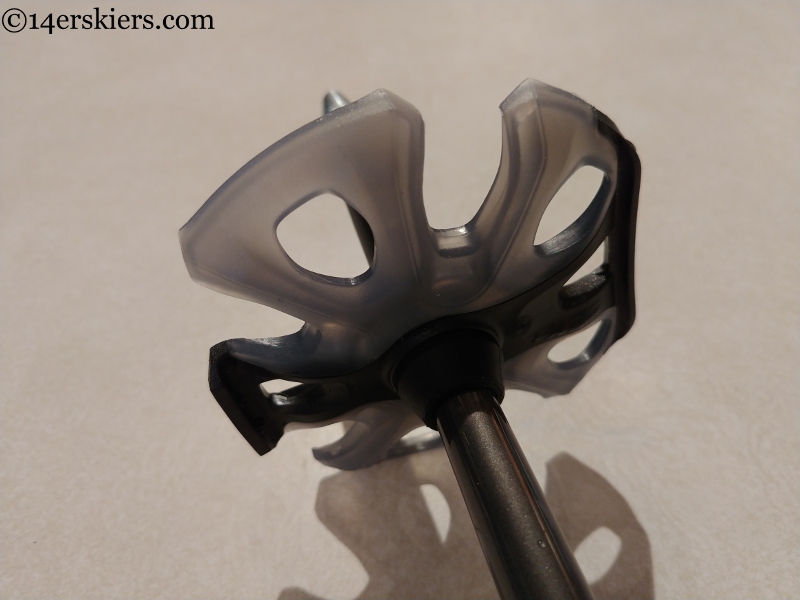 I am curious about one thing, but unfortunately I can't check it. The lower pole will spin freely on the upper shaft, so perhaps that will make this pole difficult to use with Dynafit bindings- especially the older ones where the risers are used by spinning the binding as well. Thankfully, we haven't had to suffer through Dynafit use for several years, so we don't have any bindings to check this theory out on. Please comment if you have tried this pole with Dynafits and let us know. I'll update this post once I can try it out on some one else's binding…
The Verdict
The LEKI Tour Stick Vario Carbon is a great choice for a number of applications. Splitboarders immediately come to mind- these poles fold up so short that they can easily fold up into your pack and not get hung up on trees or anything else. Climbers should take a serious look at these as well, for the same reason. Backcountry skiers have less reasons to switch to a folding pole, but even then I can see myself wanting to put my poles in a pack on a highly technical climb, as one example. Plus, these are great for summertime hiking since most hikers only use poles on the descents and they can live in the pack on the uphill. If you're in the market for a new adjustable ski pole, be sure to give these a look.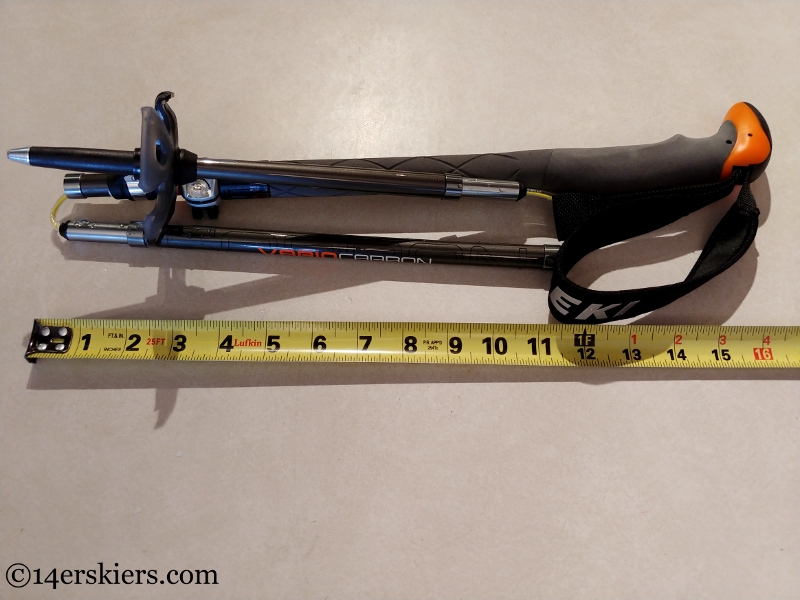 Frank
loves snow more than anything... except his wife.  He ensures his food is digested properly by chewing it 32 times before swallowing.He is a full-time real estate agent serving
Crested Butte and Gunnison
and would be honored to send you his
monthly newsletter.
Latest posts by Frank Konsella (see all)
Summary
Reviewer
Review Date
Reviewed Item
leki tour stick vario carbon ski poles
Author Rating