(Last Updated On: May 12, 2015)
After our long day skiing the Juice Box, we were all pretty tired but wanted to make the most of our trip to the Sangres. Our friend Sky had his eyes on Mount Adams, but unfortunately our schedules didn't end up working out. Even without Sky, we decided to check things out, heading up a valley none of us had seen before. Once again, we were starting well below treeline.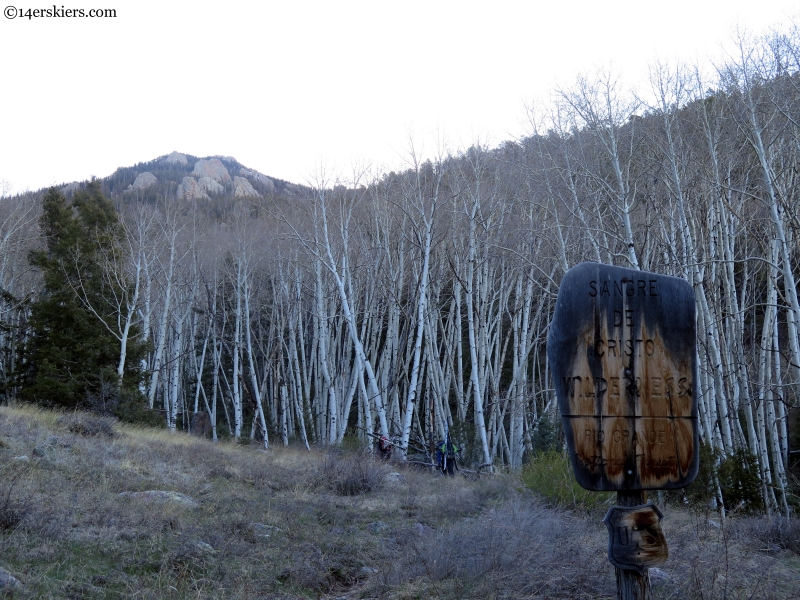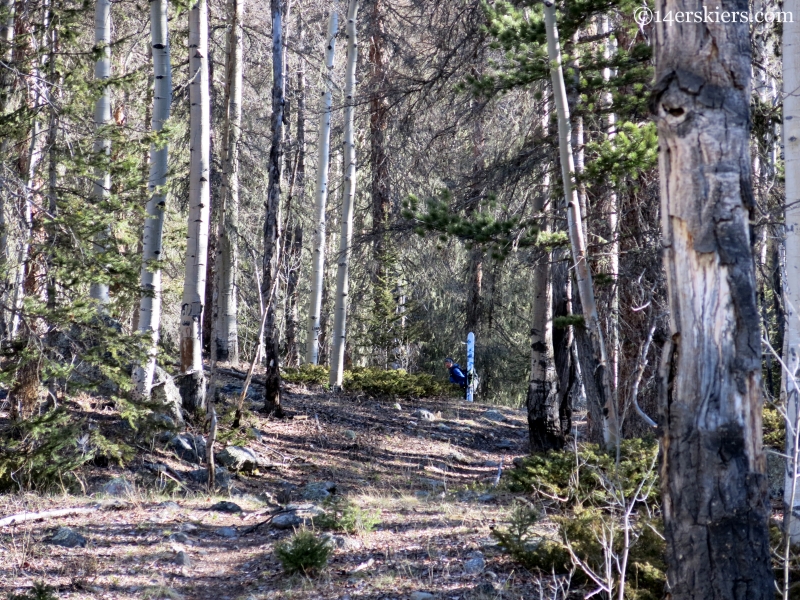 I have to admit, I was tired and sore from head to toe when we started out. It's amazing how quickly that can go away once you start moving again, however, and we made good time up the well maintained trail. Like most trails in the Sangre de Cristos, however, the easy hiking came to an end and we found ourselves navigating cliffbands below treeline. Is this rock-skinning or skin-climbing? I'm not sure.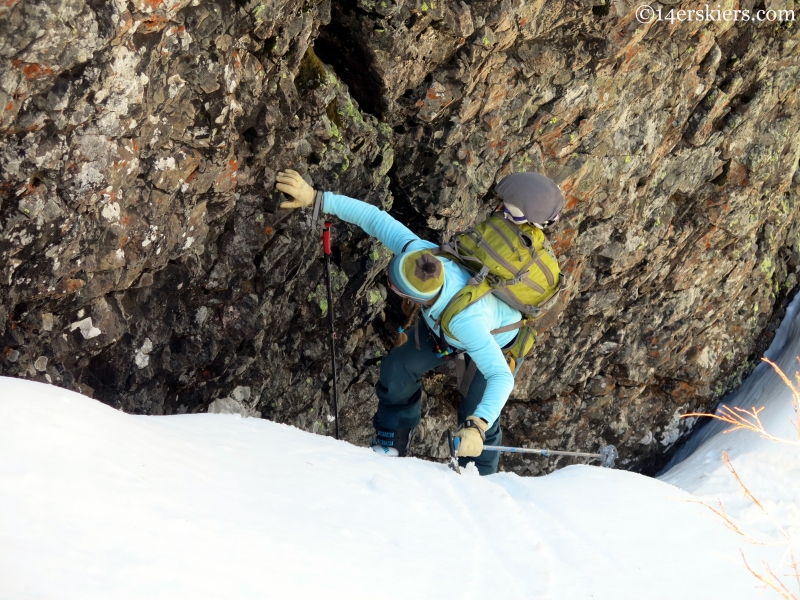 When we finally made it to treeline and the upper basin, we were greeted with one of the most impressive cirques I've been in in Colorado. Seriously, this is a special and amazing place. Some day, we may do a return trip to one of the lines on this peak: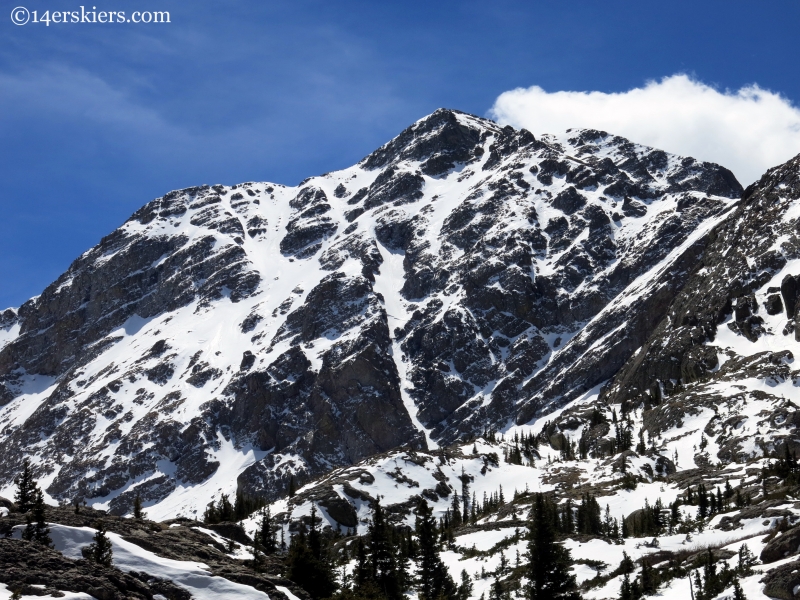 Our objective, Mount Adams, remained hidden and elusive for quite some time, despite being one of the higher peaks in the range. Finally, the west face came into view: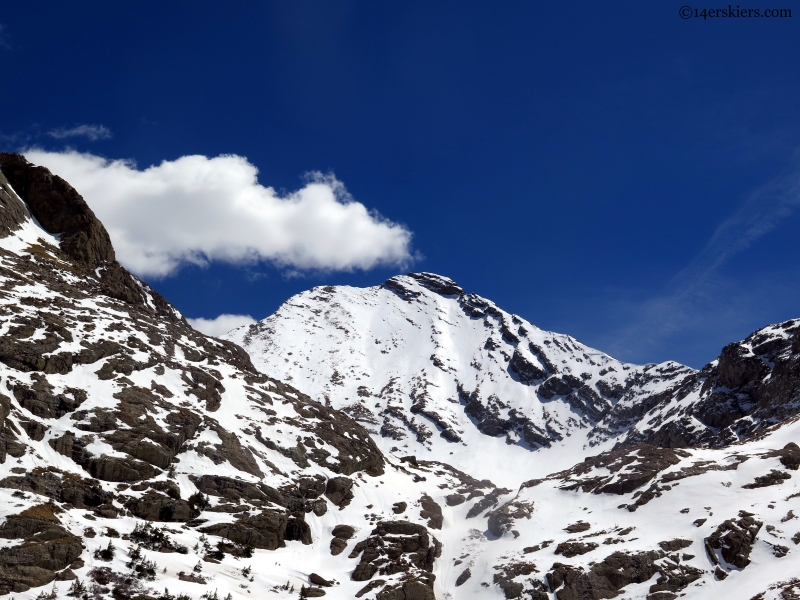 The approach had taken longer than planned, and the face was bathed in sunlight despite being a west face. We were worried that we might be too late, and the snow might be dangerously thawing. Rather than tackling the face directly, with the exposed cliffs on the route, we trended left and hoped for the best. Mercifully, clouds moved in and we made it to the top of the line, though we skipped the summit. It's an interesting face, and Pete Sowar chose the interesting start: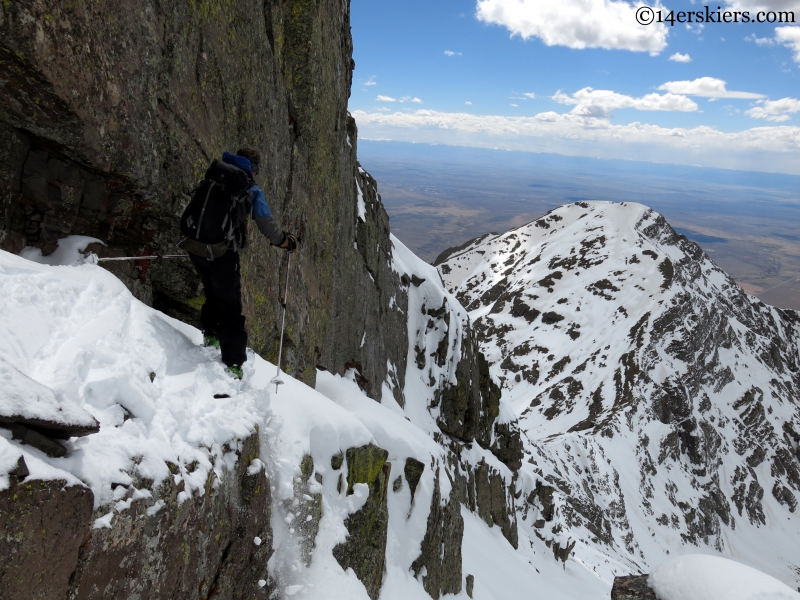 Brittany: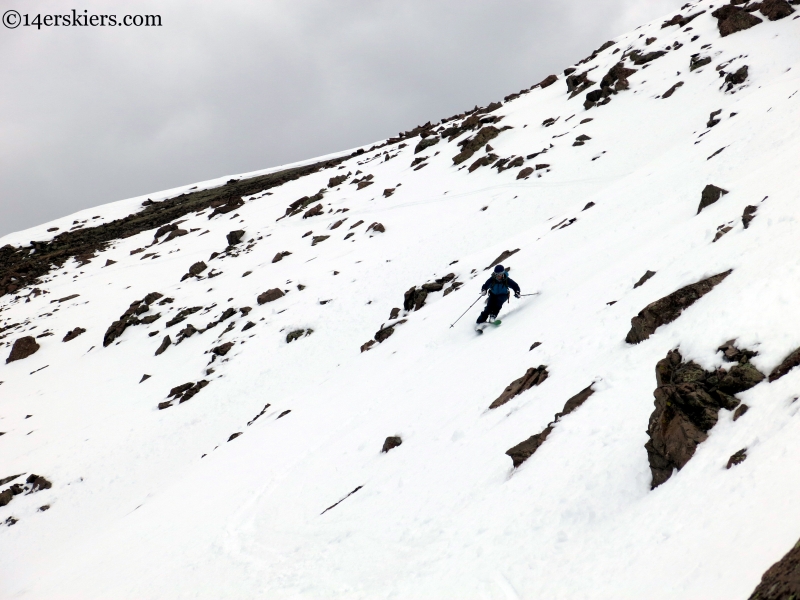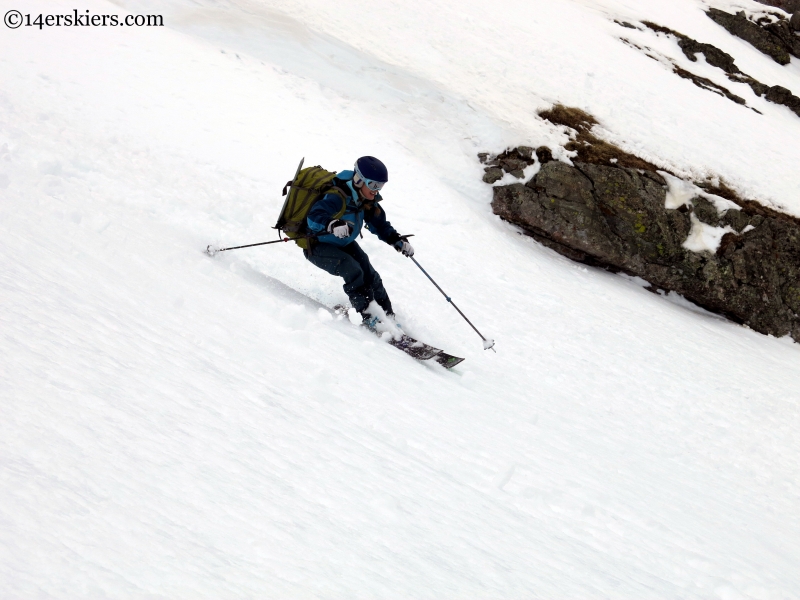 Pete: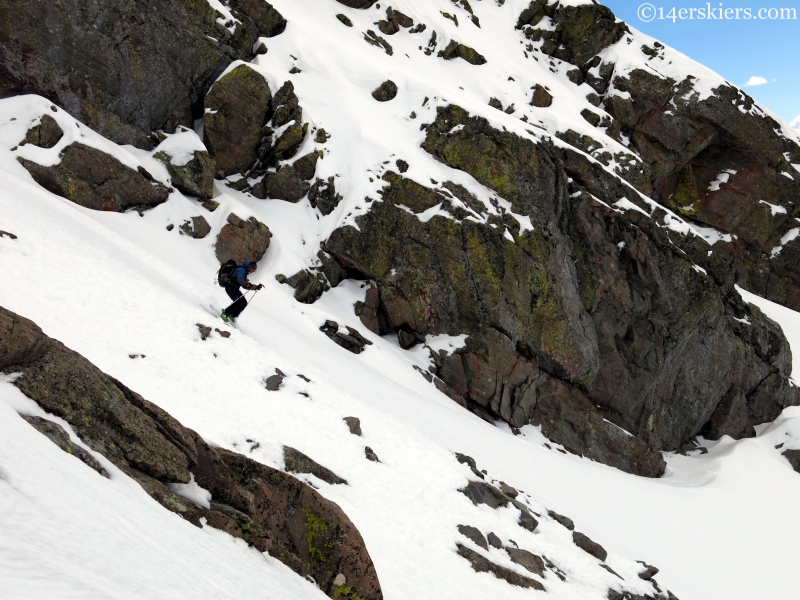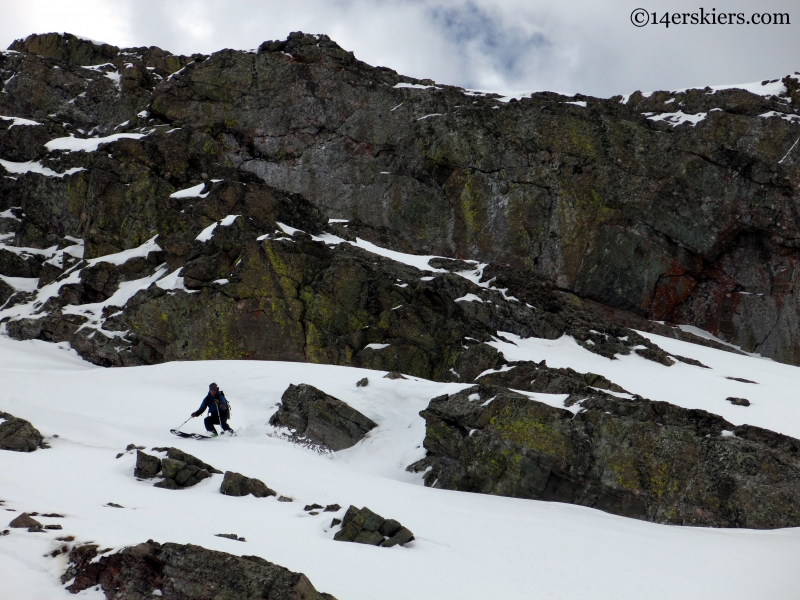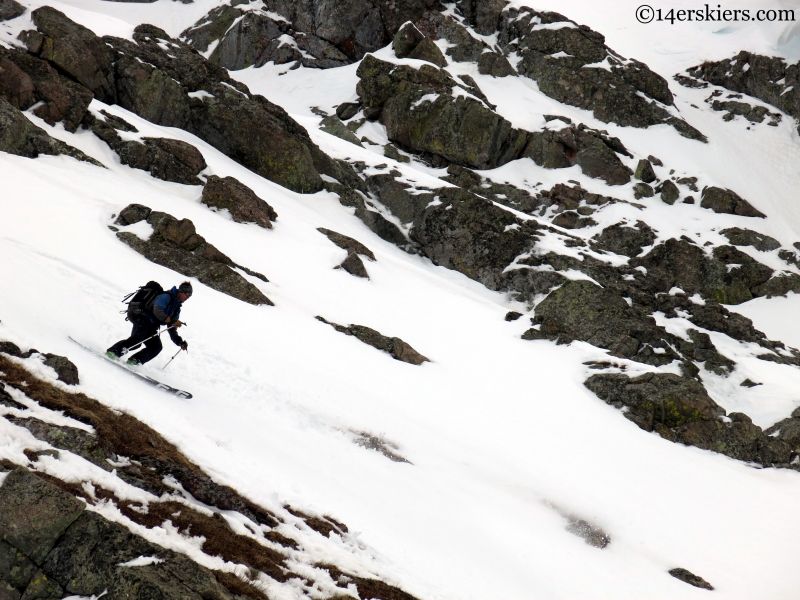 Frank: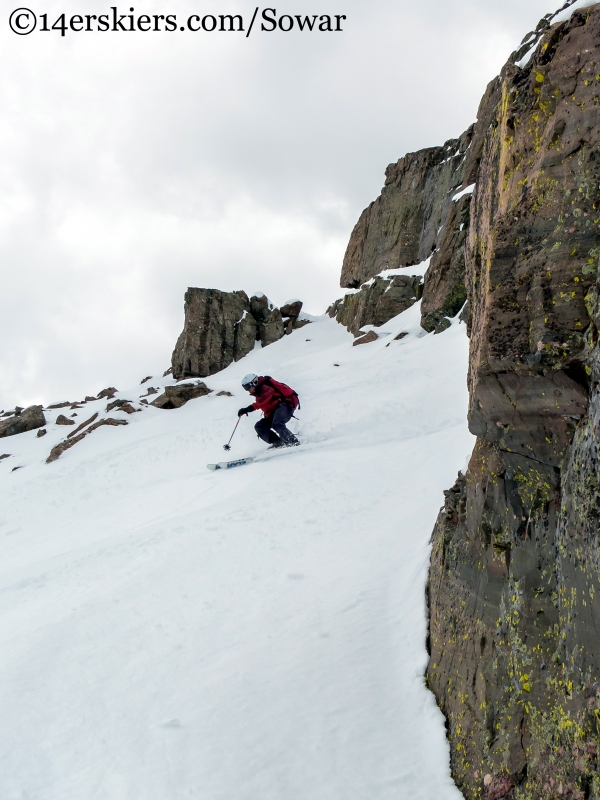 Brittany: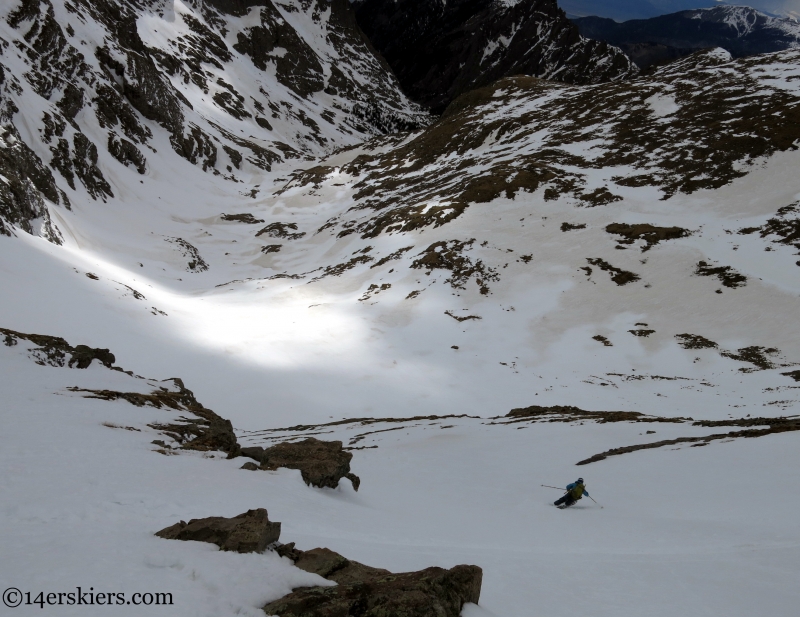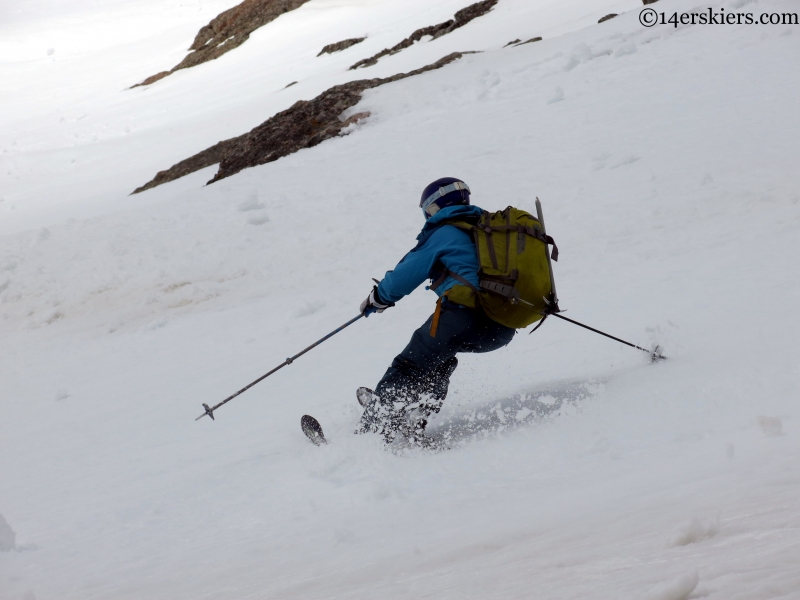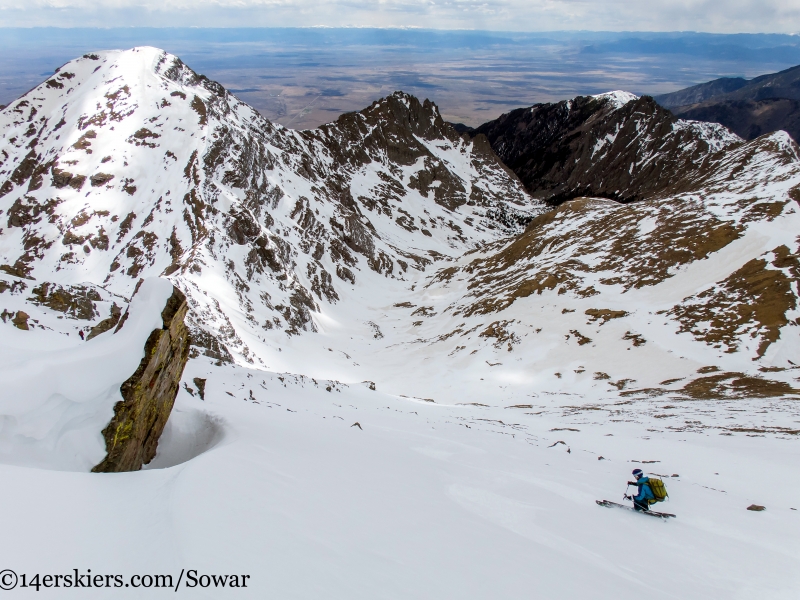 Pete, opening it up in the apron: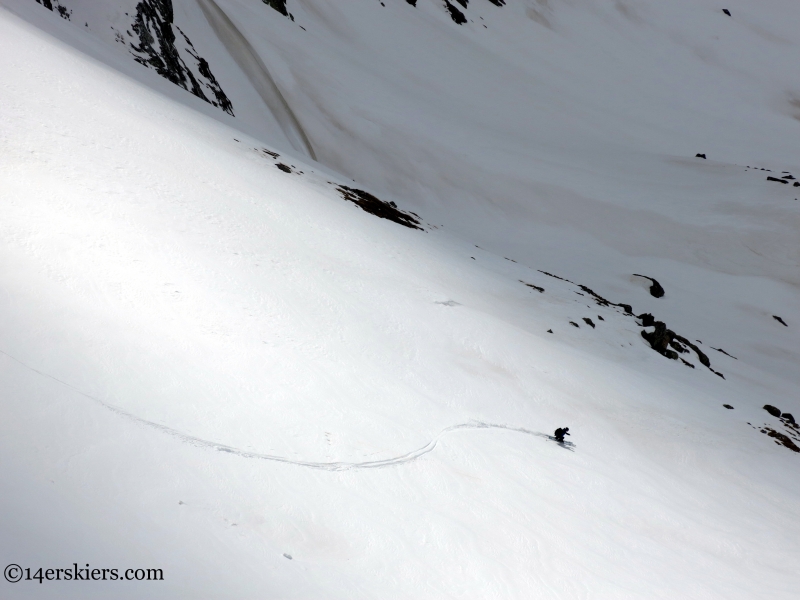 Did I mention that this area is jaw-dropping? Brittany making her way down the valley: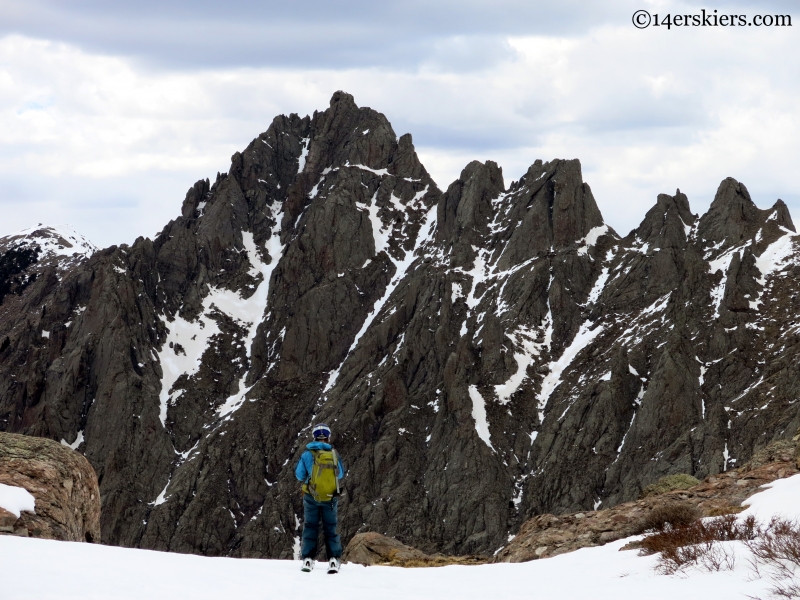 Like the day before, we used the knowledge we gained on the ascent to make our exit a bit easier, skiing farther than where we started skinning in the morning. Thankfully, the nice switchbacked trail went by quickly, and we found good food in Crestone at the Bliss Cafe.
The Sangre de Cristos are good for the soul. Sometimes, working a little harder for something makes it all the sweeter. This is an area which we will have to return to.
Fuel up for a big day in the Sangres at The Feed (and support 14erskiers):

Frank
loves snow more than anything... except his wife.  He ensures his food is digested properly by chewing it 32 times before swallowing.He is a full-time real estate agent serving
Crested Butte and Gunnison
and would be honored to send you his
monthly newsletter.
Latest posts by Frank Konsella (see all)
Summary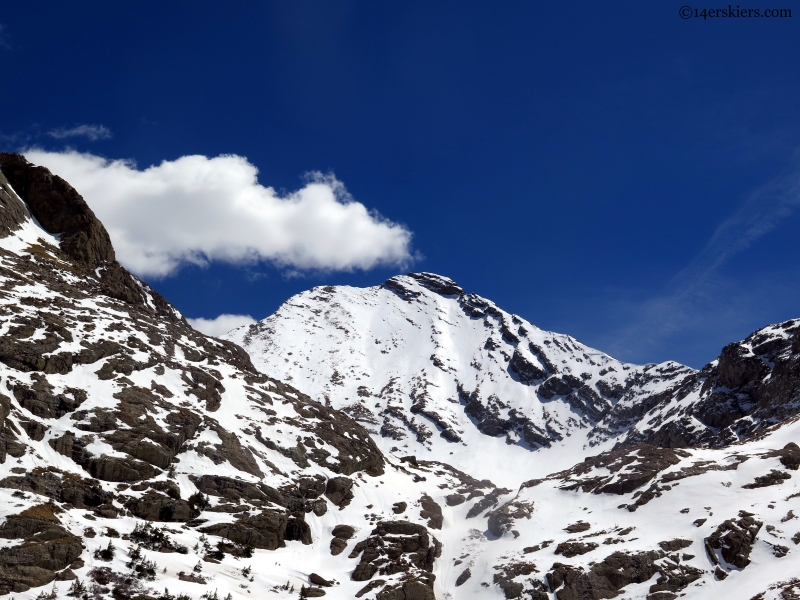 Article Name
Description
The West face of Colorado's Mount Adams is a terrific ski descent in an impressive cirque filled with ski possibilities. Check out the report-
Author