Honeymoon TR: Cardona & its castle
(Last Updated On: July 29, 2011)
Okay, the brief divergence from our honeymoon TR's to post our wedding pictures and our latest skiing TR is over 🙂 After our time in the Spanish Pyrenees and Andorra, we headed to Cardona, a small town in the middle of Catalunya. Why were we going there? To stay in a castle, of course 🙂 I mean, it IS our honeymoon after all. Why NOT stay in a castle?!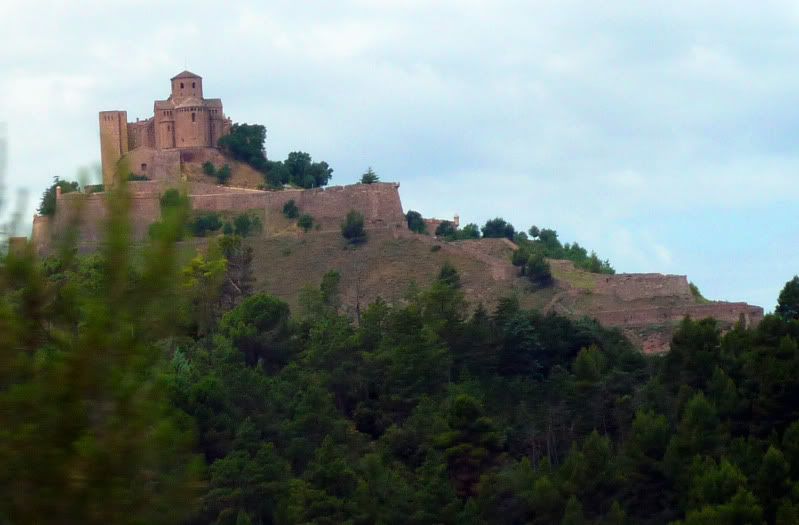 Cardona is a town that was founded centuries ago, largely due to a deposit of salt in the area. The corresponding castle was built largely at first to protect and monitor the salt mine. The castle was modified and rebuilt several times through the centuries but was eventually basically abandoned as the need for a fortress became obsolete. Eventually, the castle became part of the Spanish Parador system- this a group of high-end hotels that are built in historical buildings in Spain. Cardona Castle opened as a parador in 1976.
The salt mine, still in use today.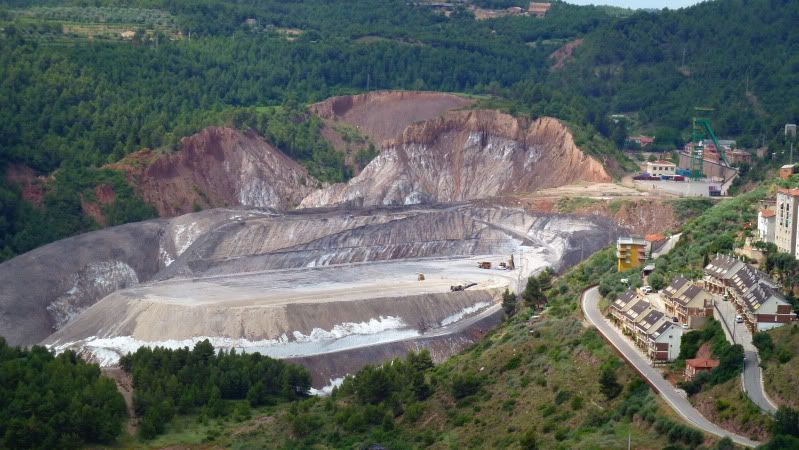 The interior and exterior of the castle were dotted with plaques talking about various aspects of the castle, such as this one detailing the overall history.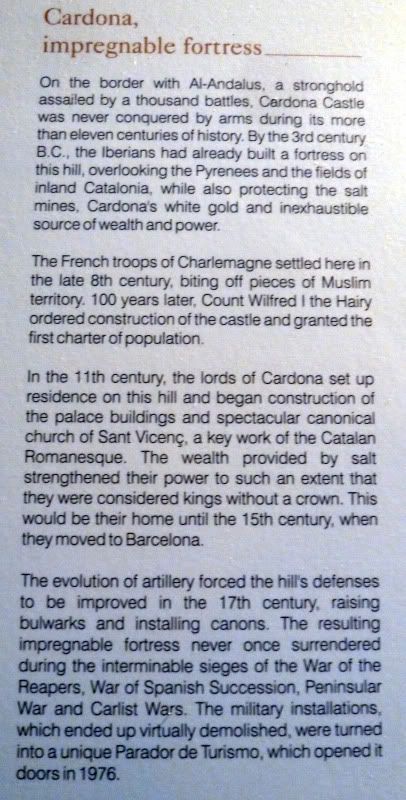 The entrance of the hotel.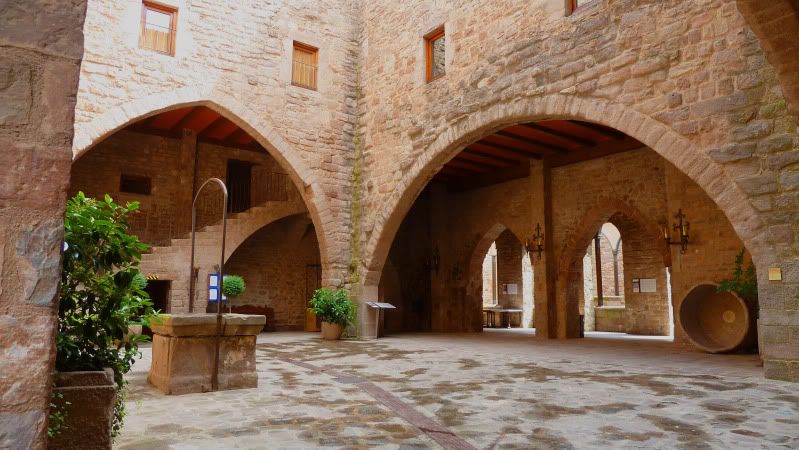 The exterior of the castle.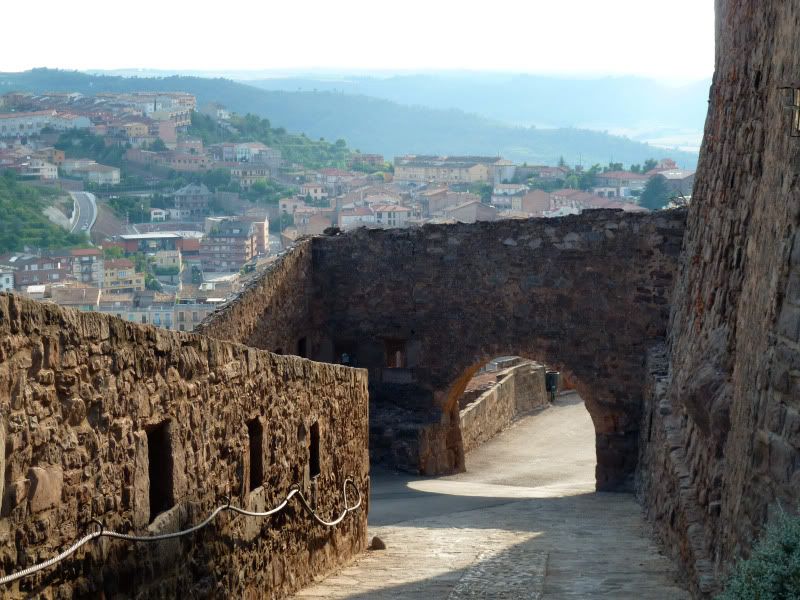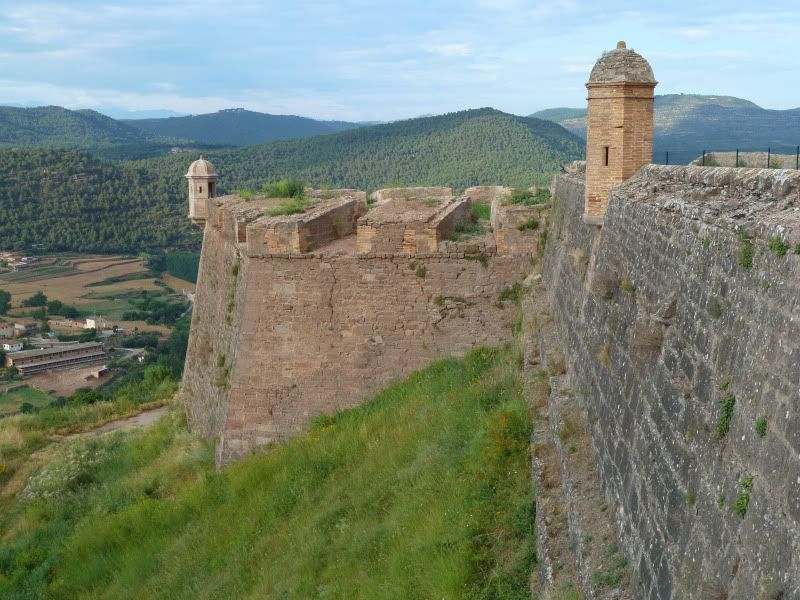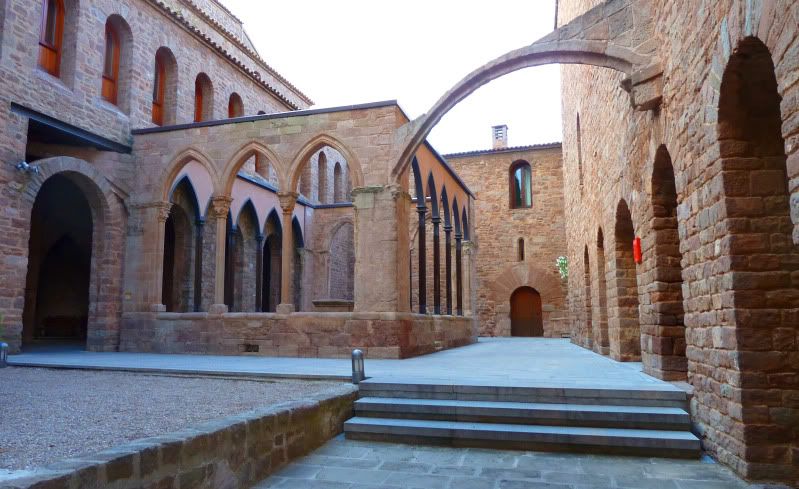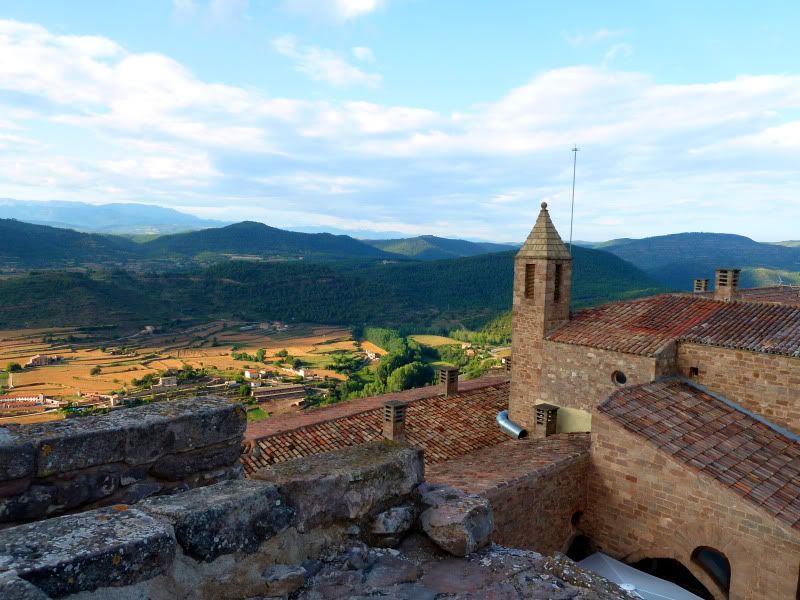 The "cafeteria" was more like a bar- a really sweet bar- located on the top of the castle with excellent views.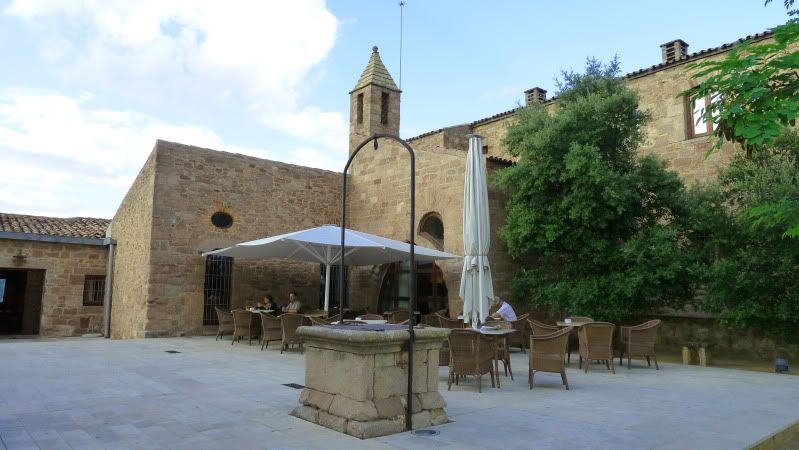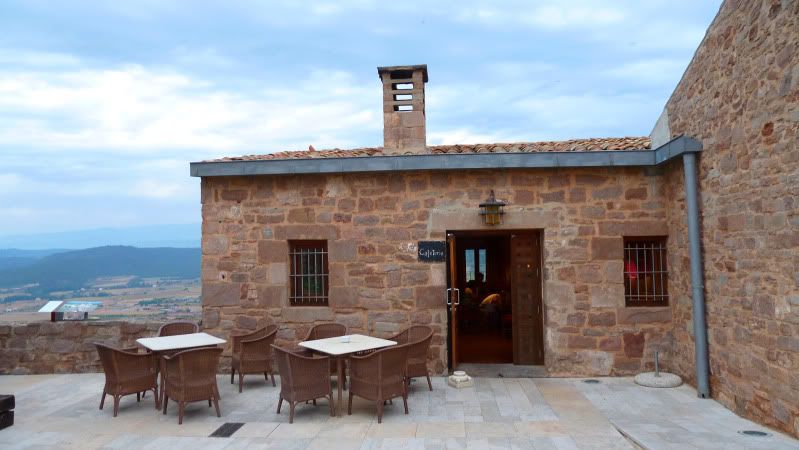 The castle walls had plenty of these slots meant for a bow and arrow. Notice how the slot is angled, so someone on the outside couldn't shoot an arrow directly into the slot without it bounding off the wall.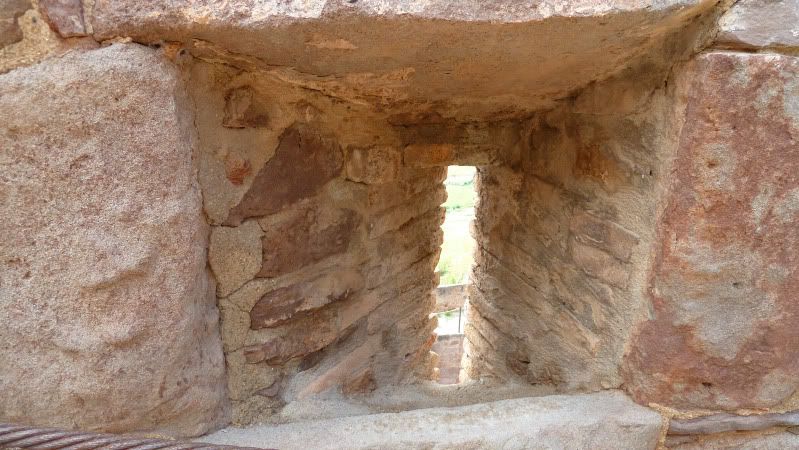 The water tower, at the top of the castle.

The window to our room is on the upper right of this part of the building.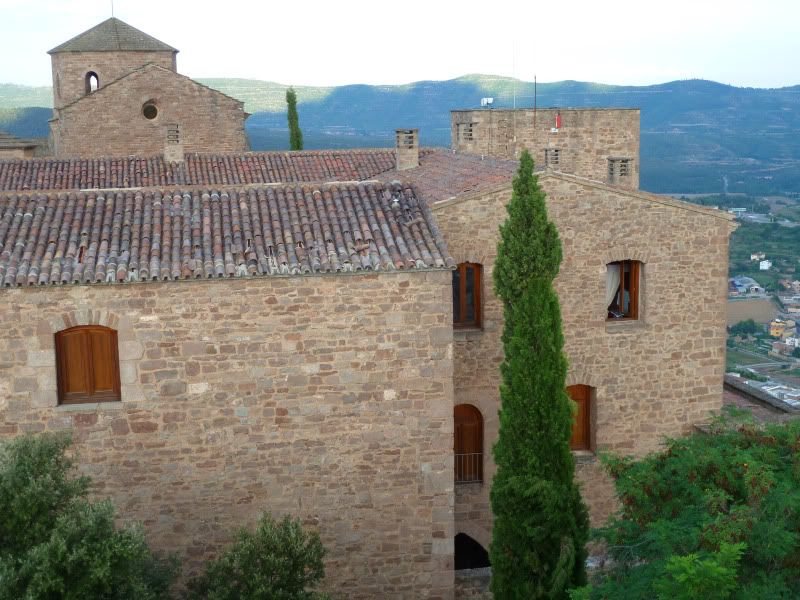 The interior was beautiful as well.

The lobby.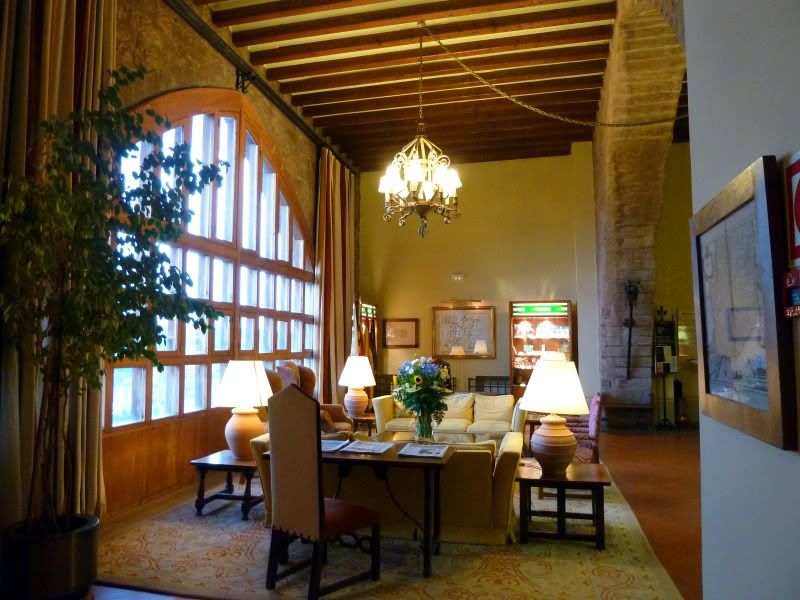 Our room, classic.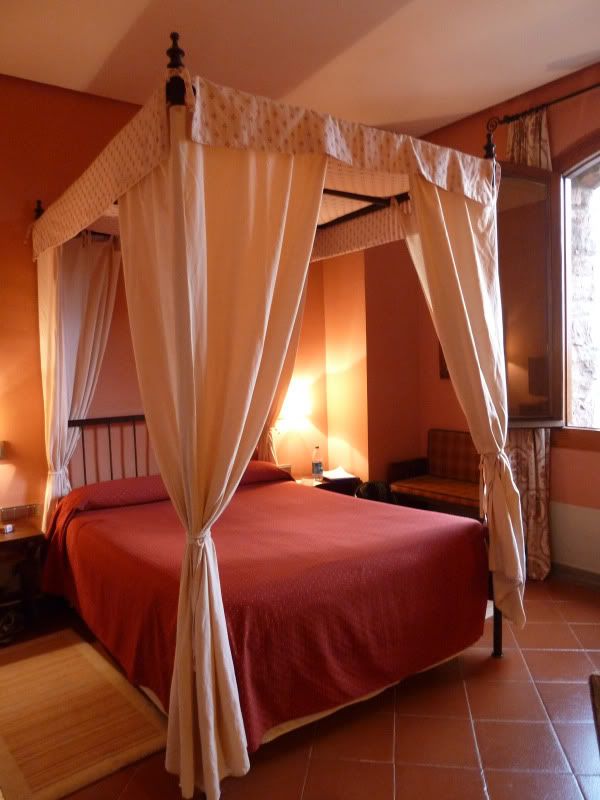 Other rooms.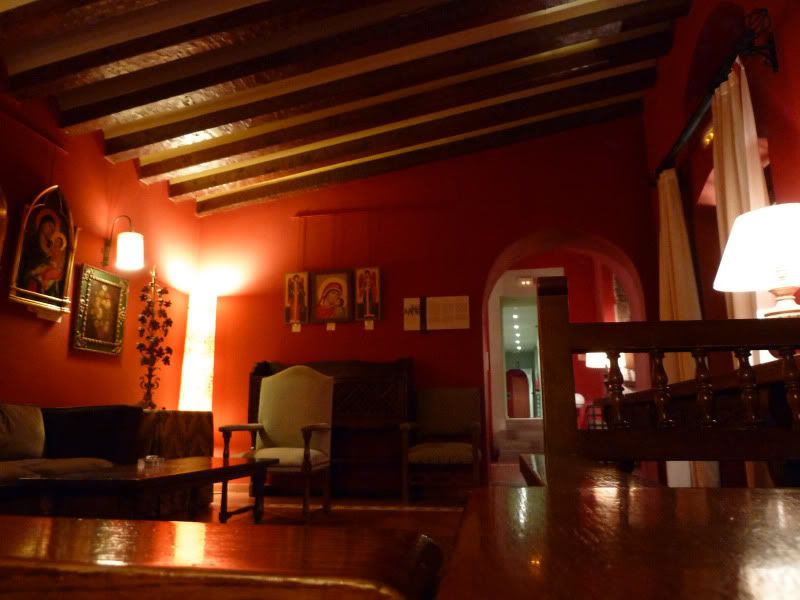 The restaurant was in the dungeon. Despite all the plaques detailing how people were tortured in these quarters, we ate there anyway 😉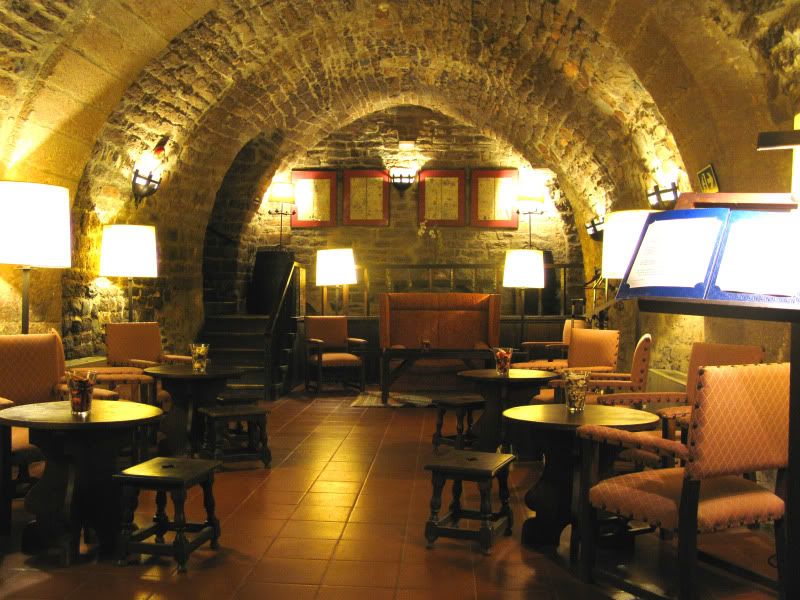 One of our dinner plates. This one was supposedly a local classic.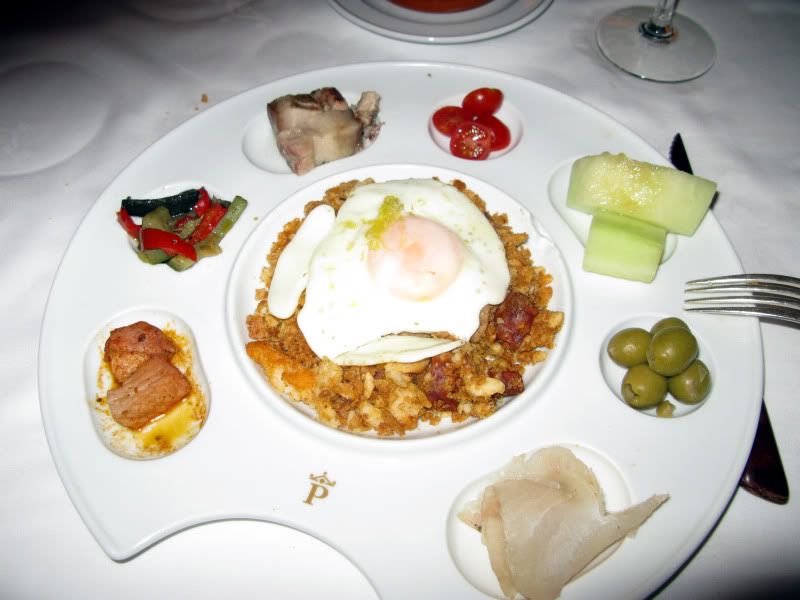 A view from our window.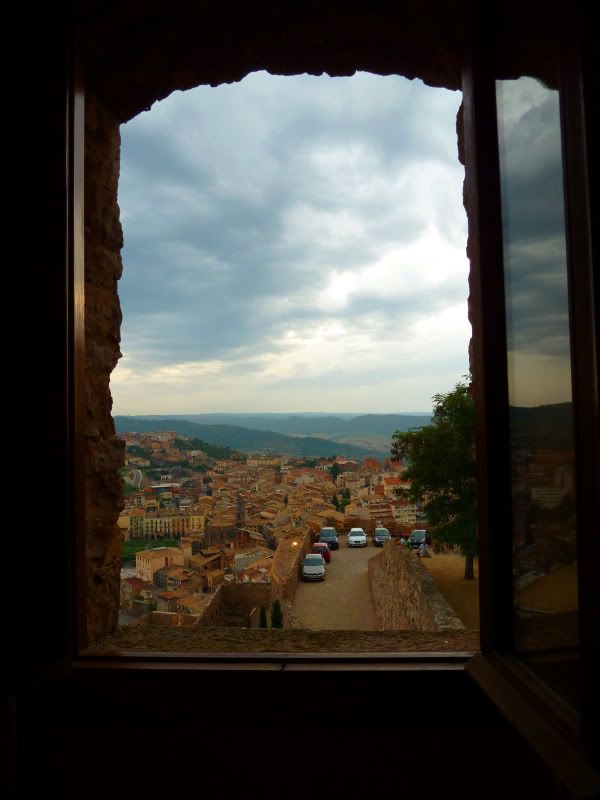 The views from the castle were stunning; Pyrenees in the distance.

A view of the town of Cardona below the castle.

A Roman bridge that remains unfinished.

We enjoyed an evening in the town of Cardona.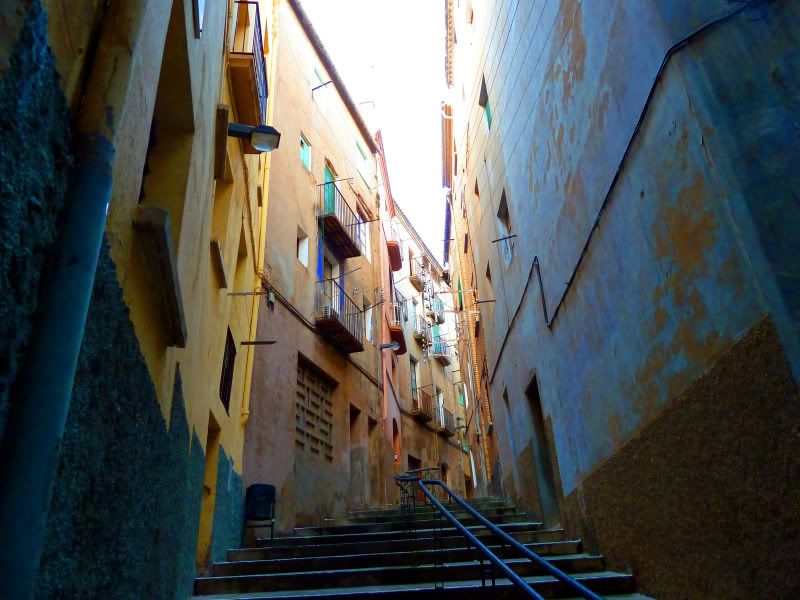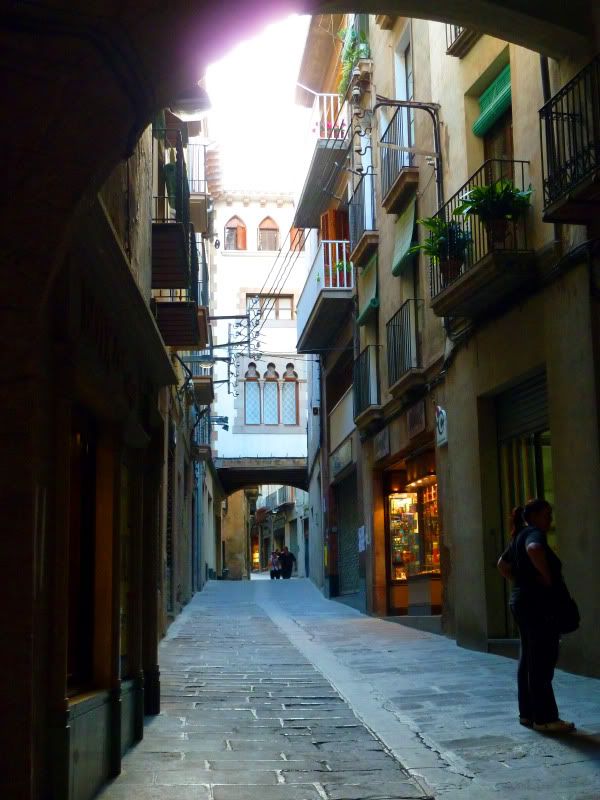 They must be trying to tell us something about beer.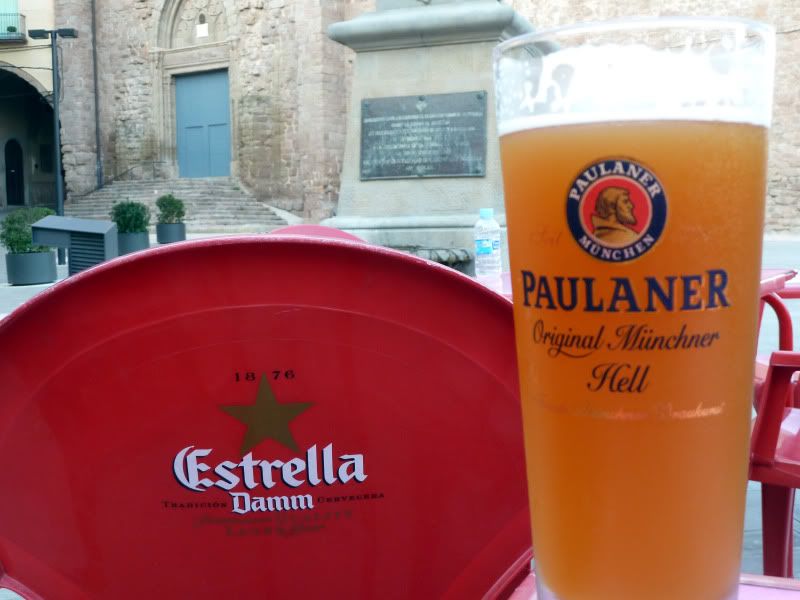 A view of the castle from town.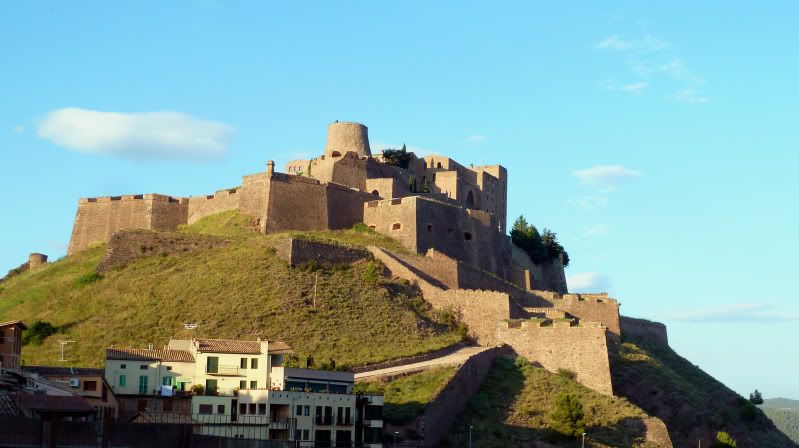 Only about 1 to 1.5 hours outside of Barcelona, Cardona is a great place to visit if you want to stay in a castle. Sure, it's fairly expensive, but it's not awful- and it is worth the splurge. We will forever enjoy telling people that we stayed in a castle for our honeymoon 🙂
Next up- Mont Serratt.
Find all the gear you need for traveling at

Aside from skiing, biking, and all outdoorsy things,
Brittany Walker Konsella
also loves smiles and chocolate 🙂 Even though she excels at higher level math and chemistry, she still confuses left from right. Find out more about
Brittany
!
Latest posts by Brittany Walker Konsella (see all)