Gear Review: Smith 4D MAG Goggles
(Last Updated On: January 6, 2020)
OK, goggles don't sound that interesting and at this point it's true that there are a lot of good ones out there. But the Smith 4D MAG goggles are actually pretty different- possibly even revolutionary. 4D presumably stands for a fourth dimension, but the basic idea of the goggles are that they add a significant amount of peripheral vision. By curving the lens inward towards the face at the cheekbones, the Smith 4D Mag goggles take away nearly all traces of the goggle frame running underneath your eyes. Our Smith 4D MAG goggle review continues below: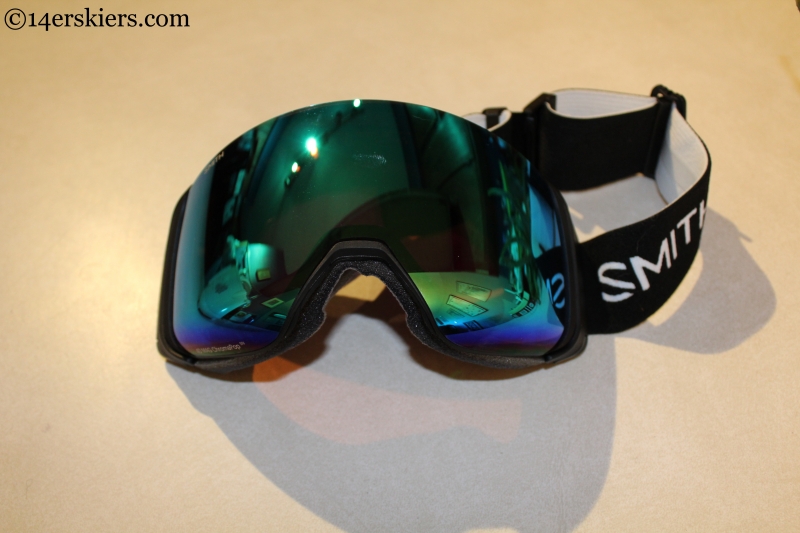 This might not seem like a big deal, but it's highly noticeable whether you're trying them on at a store or actually, you know, skiing. Granted, your eyes should be looking well ahead while you're skiing, not looking at your ski boots, but the increased field of vision does help with your awareness of everything that's going on. I grew up playing hockey, and there is no way I could stick handle a puck while looking ahead with normal goggles, but I bet I could with the 4D MAG. There is a bit of distortion (if you concentrate on it) where the goggle lens curves towards your face, but you don't notice it at all under normal circumstances.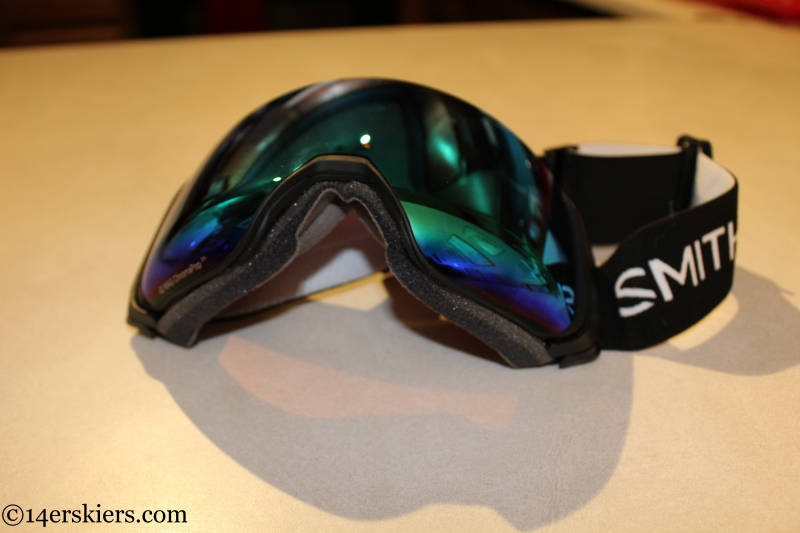 As for frame fit, if you have a "medium" fit that worked well with other Smith frames like the I/O Mag or I/O 7, you should be in good shape with the 4D MAG goggle fit. I'm a bit on the small side of medium, but they fit me very well. Rumor has it that Smith will be releasing 4D versions in smaller and larger sizes as early as next year, so if you're excited about this goggle but they don't fit your face, you may be in luck soon. Not only does the lens curve towards the face, by the way, but the frame foam also has strategic cutouts to enhance the wider view.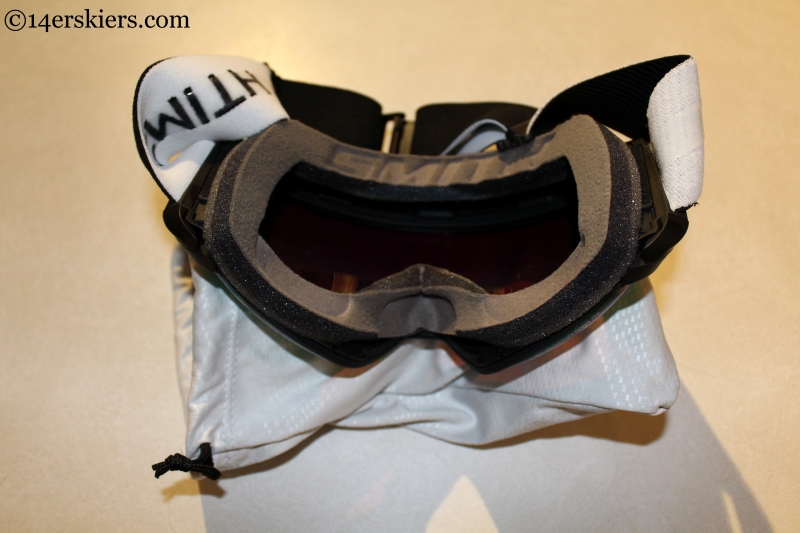 Smith has a number of lens choices that swap out with the magnetic lenses found on the 4D. If you haven't experienced magnetic lenses, they are amazingly easy to change lenses and the 4D MAG is as easy as any of them- just flip the tabs on either side of the lens and pop in the new lens. I won't get into the different lens choices since that's choice that should be based on your preference and typical weather and sun angle. Let's face it, January light at Alaska latitudes is a bit different than it is in CO or CA, even on cloudy days. I will at least say that the Everyday Red Mirror is one of my favorites here in CO.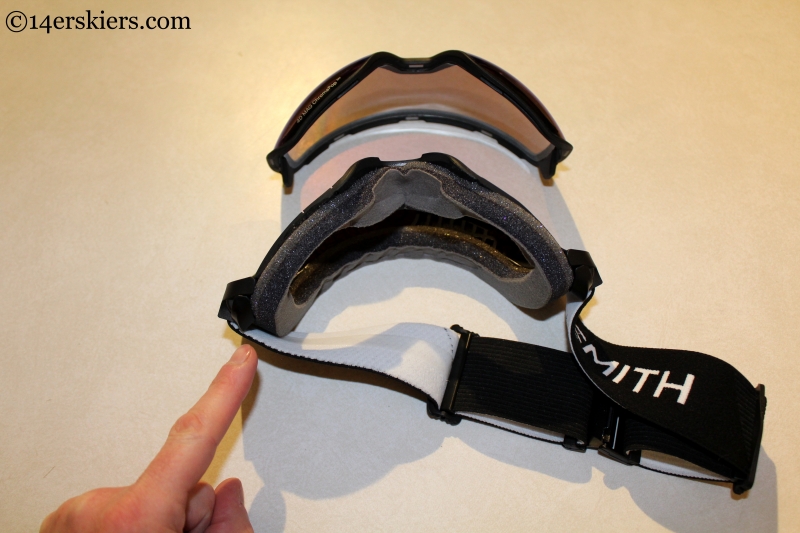 I haven't used the Smith 4D MAG goggle long enough to comment on their durability, but nothing jumped out at me as a potential problem either. Of course, as with any nice eyewear, you probably don't want to throw them around on the ski lodge cafeteria table, either. Honestly the only downside that I can think of is the price, but you generally get what you pay for when it comes to goggles. If nothing else, I'd recommend visiting your local ski shop and trying these on, just to experience the increased field of vision.
Frank
loves snow more than anything... except his wife.  He ensures his food is digested properly by chewing it 32 times before swallowing.He is a full-time real estate agent serving
Crested Butte and Gunnison
and would be honored to send you his
monthly newsletter.
Latest posts by Frank Konsella (see all)
Summary
Reviewer
Review Date
Reviewed Item
Author Rating