Pemberton BC: "O" Face 2.20.11
(Last Updated On: July 3, 2012)
Frank's day 2 in Pemberton featured a return to a peak I skied the last time I visited the area, but thankfully it's a great mountain that even got some time in MSP's movie Yearbook. Both Jon and Susan were able to join me, with their young baby watched over by Grandma, plus their friend Jim who crushed the snowmobile approach through the woods in over a meter of new snow. After that, it was nothing but pure gluttony- 6 laps on a roughly 2,000′ face with less than 20′ of climbing per lap. Just step off the snowmobile and go…
The face:

A few photos of Jon: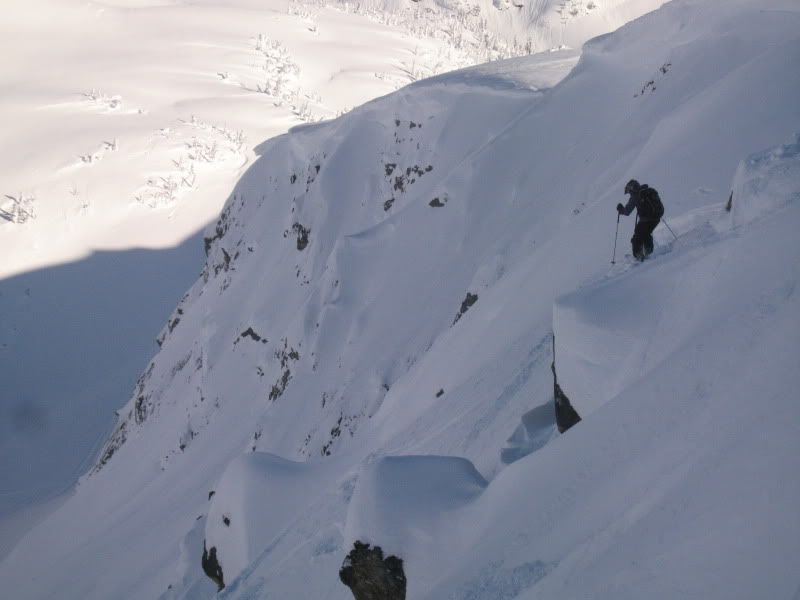 Nice spot to park a snowmobile: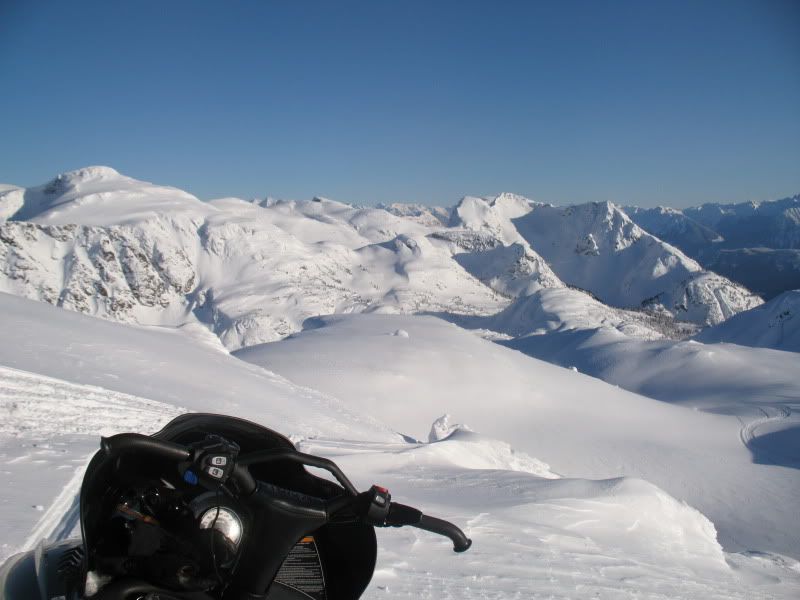 Jon and Susan, psyched to be skiing together:

We skied in the same area the following day and I took this photo of our tracks on the O face. Yeah, it was good. Notice the figure 8's thrown in by Jon and Jim just for kicks.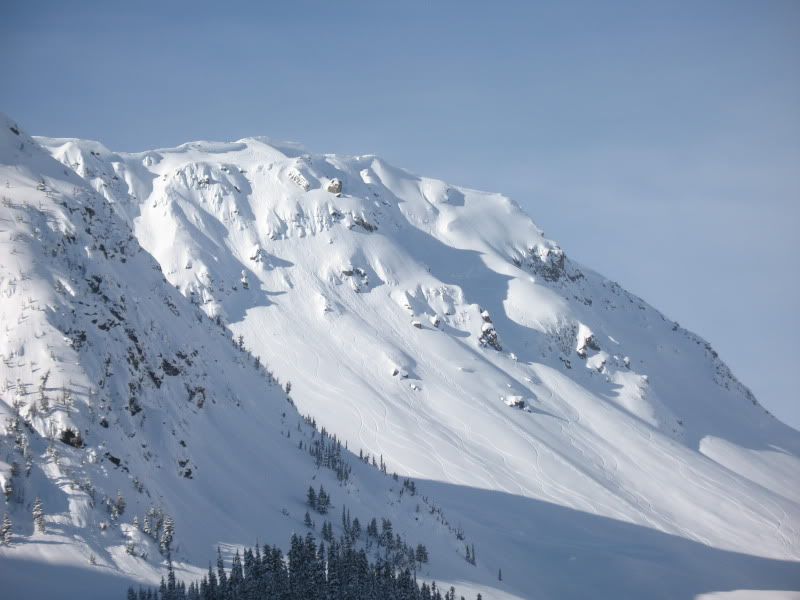 The video contains all 6 runs, with the bottom flat turns edited out. It also has one of the snowmobile tandems up, which were almost as much fun as the skiing on the way down. It's a little long for a POV for some people, but it was also some spectacular skiing and I hope you enjoy it as it's some of the best footage I've gotten (and getting photos on this face was next to impossible anyway)

O Face 2-20-11 from 14erskiers on Vimeo.
More Road Trip 2011 Posts:
Stevens Pass
No Sleep Spines
O Face
Pemby BC
Luna Creek
Trandem Trees
Whistler/Vancouver
Down Days and thoughts on snomo skiing
Dope Creek 1
Dope Creek 2
Help 14erskiers and yourselves: Up to 50% Off Sale at Backcountry.com
Valid: 03/05 to 03/31
Frank
loves snow more than anything... except his wife.  He ensures his food is digested properly by chewing it 32 times before swallowing.He is a full-time real estate agent serving
Crested Butte and Gunnison
and would be honored to send you his
monthly newsletter.
Latest posts by Frank Konsella (see all)