Ladies Day on Red Lady (25 Nov 2013)
(Last Updated On: November 26, 2013)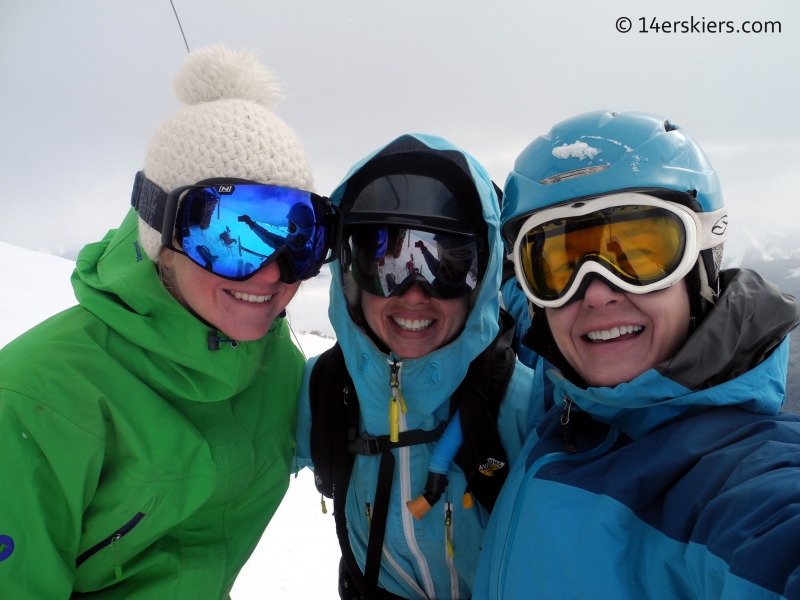 The ladies of the day: Alex, Jenny, and myself.
It had been a week since we saw the sun. But, Monday's forecast called for partly sunny skies. So, my thoughts instantly fleeted to thoughts of 'higher alpine' skiing. I'd been trying to coax a few of my fabulous female friends to join me for a ladies outing. But, my friend Alex had to work at noon. So, a morning on Red Lady seemed like our best option. Little did we know the magical morning we would encounter.
We started skinning through the beautiful aspen forest.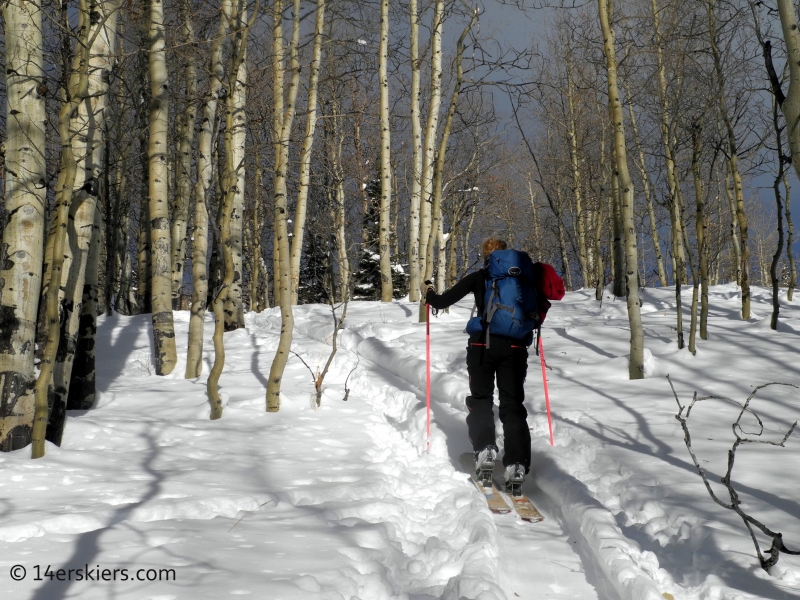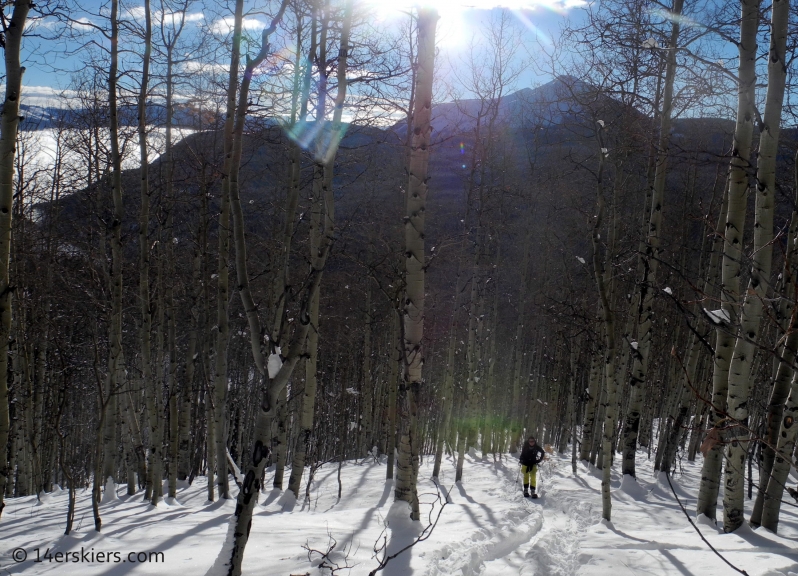 As we rose, we gazed upon the thickening valley fog. This was unusual for us as, typically, by this time of the morning, the fog would be dissipating.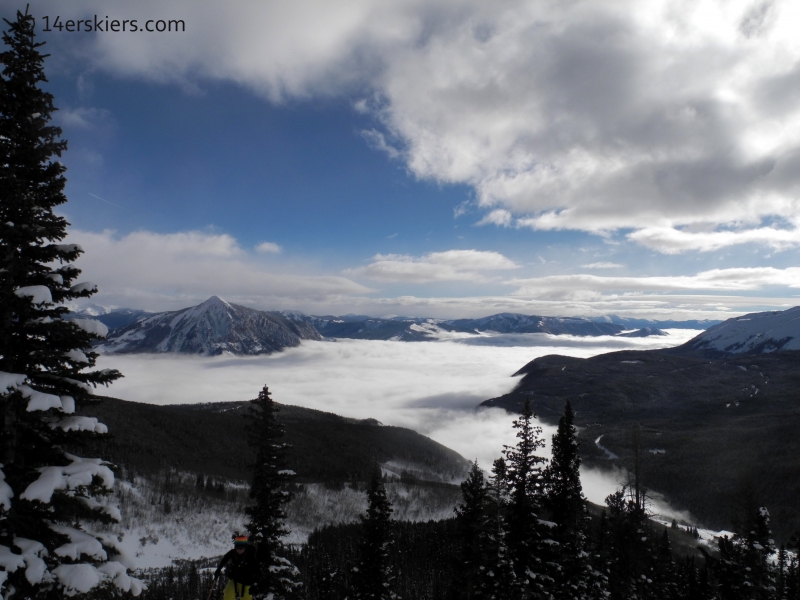 Mount Crested Butte standing above the fog.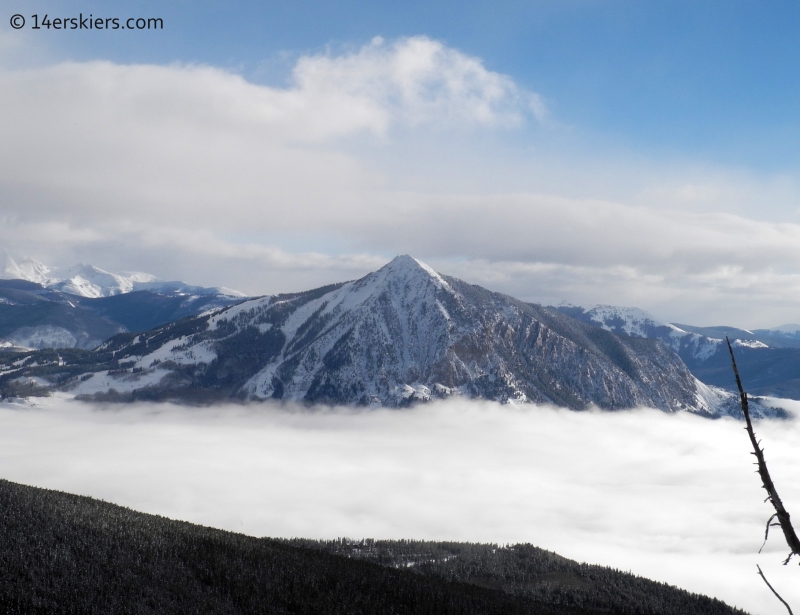 As we climbed, the fog continued to thicken and we began to realize its extent. There was fog in the valleys as far as the eye could see – miles and miles all the way to the San Juans. There was something magical about it. None of us had seen such extensive fog cover.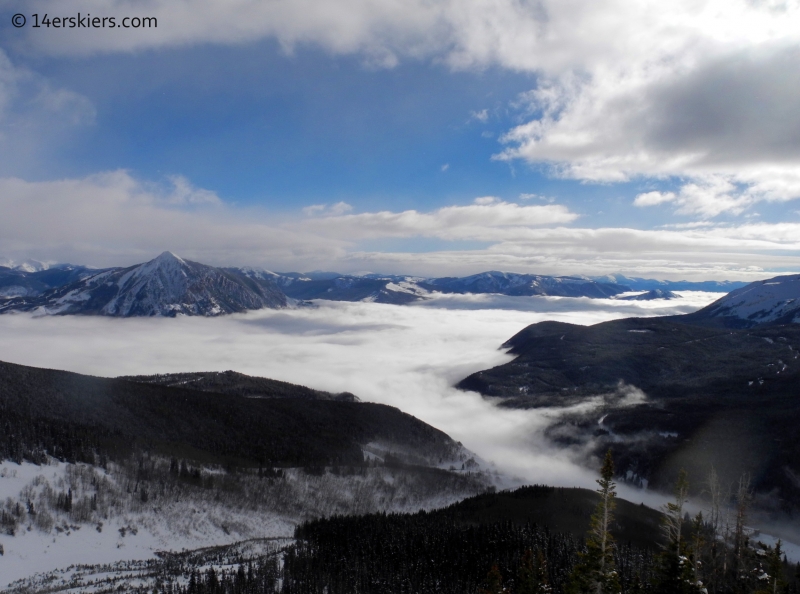 Then, the skies began to change. More clouds rolled and and light snow fell.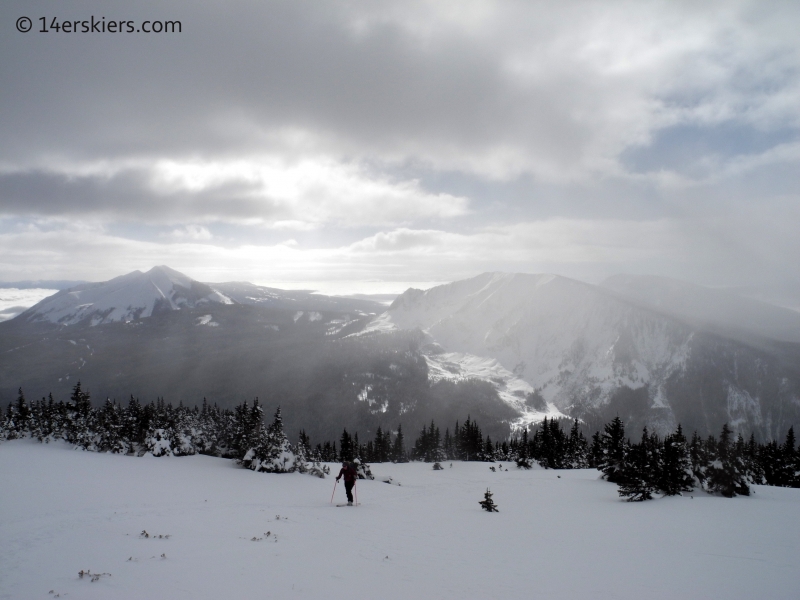 It was still amazingly beautiful though.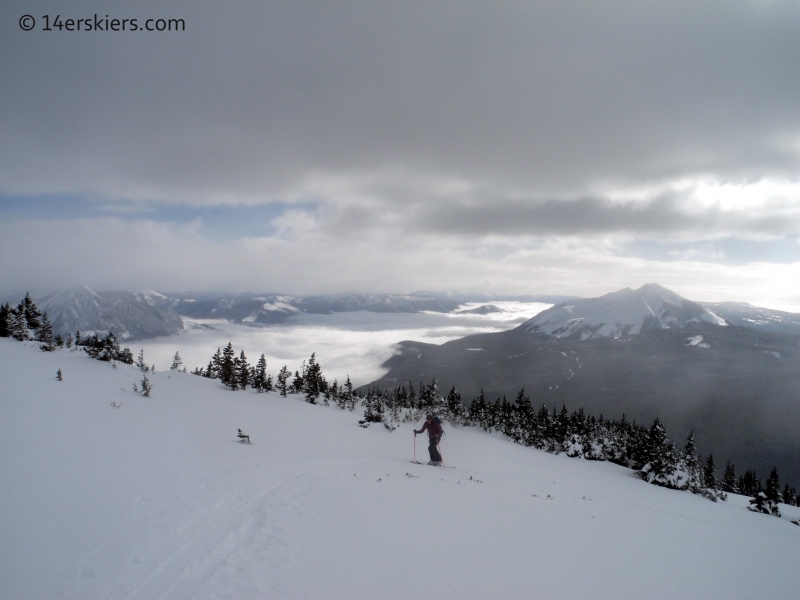 Our original plan was to ski the Red Lady Bowl proper. But, as we skinned, there was a lot of evidence of wind which likely happened overnight. We were worried that the bowl would be wind affected. Furthermore, as clouds swirled around the summit, visibility was very low. So, we opted for the glades instead. We found excellent snow!
Alex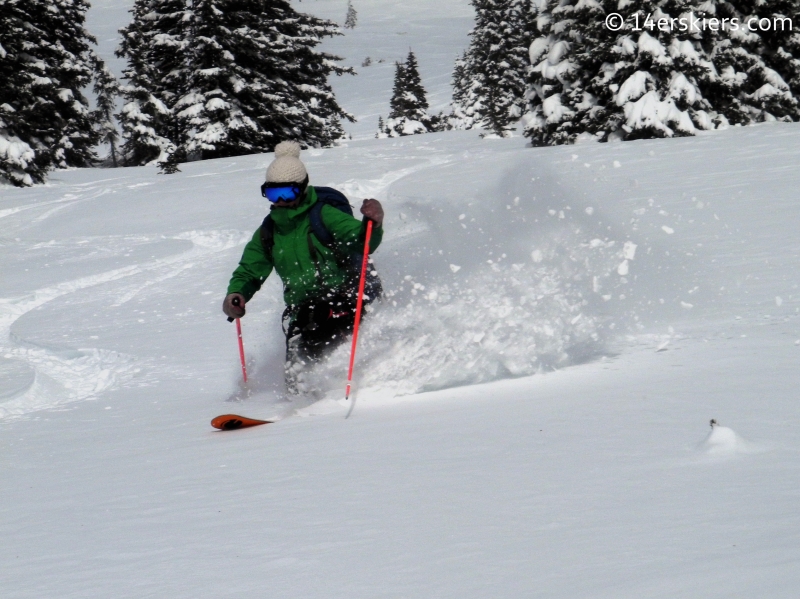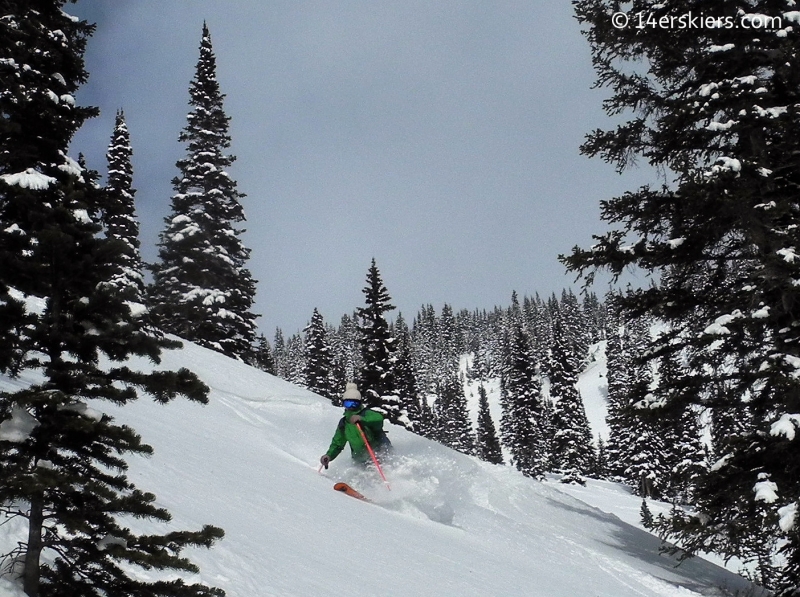 Jenny.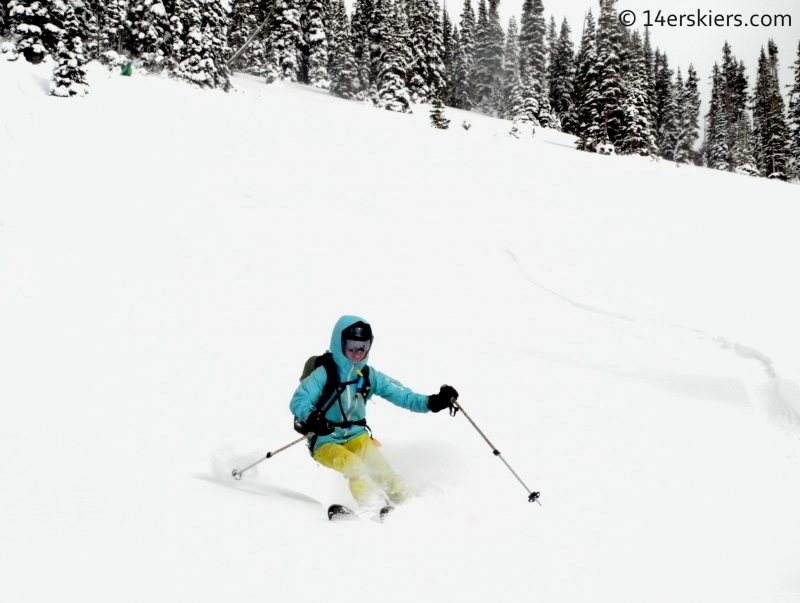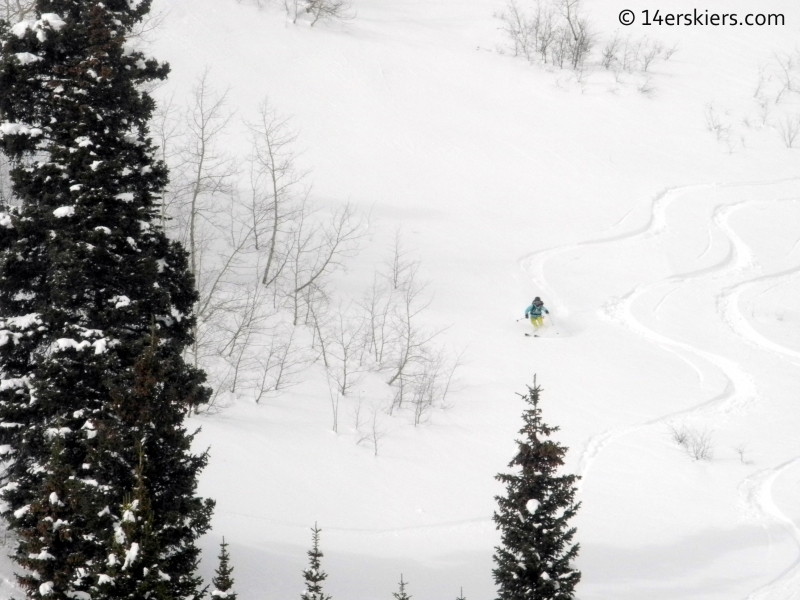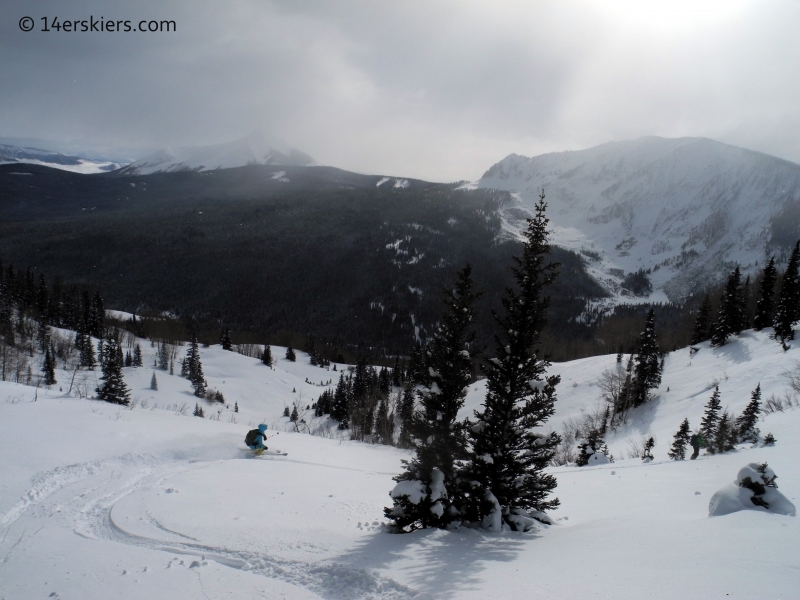 It was a magical morning for the ladies on Red Lady. Thanks to all the ladies involved 🙂

Aside from skiing, biking, and all outdoorsy things,
Brittany Walker Konsella
also loves smiles and chocolate 🙂 Even though she excels at higher level math and chemistry, she still confuses left from right. Find out more about
Brittany
!
Latest posts by Brittany Walker Konsella (see all)