TR: Pemberton Backcountry (20 Feb 2011)
(Last Updated On: July 3, 2012)
After a long day of traveling to from Crested Butte to Pemberton, I was glad to meet up with Frank who had left 6 days earlier, traveling by car with the snowmobile. We were both ready for the goods. A long (and annoyingly bumpy) snowmobile ride lead us to a sweet zone.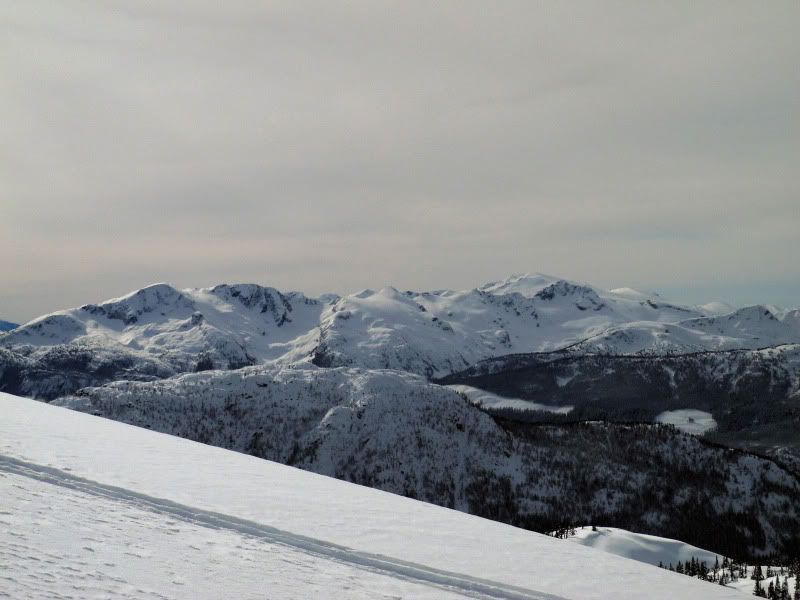 A couple hours of skinning took us to the top of our 2700′ run. Just as we neared the top, we heard a sled in the distance, coming our way. It was our friend Laura, whom we were mildly expecting to see, along with her friend Mark. Their timing couldn't have been better. I was stoked as I had not seen Laura since she visited in the summer, when we spread Jack's ashes in the East River.
Laura, smiling under the hard shell 🙂

Ready to drop in.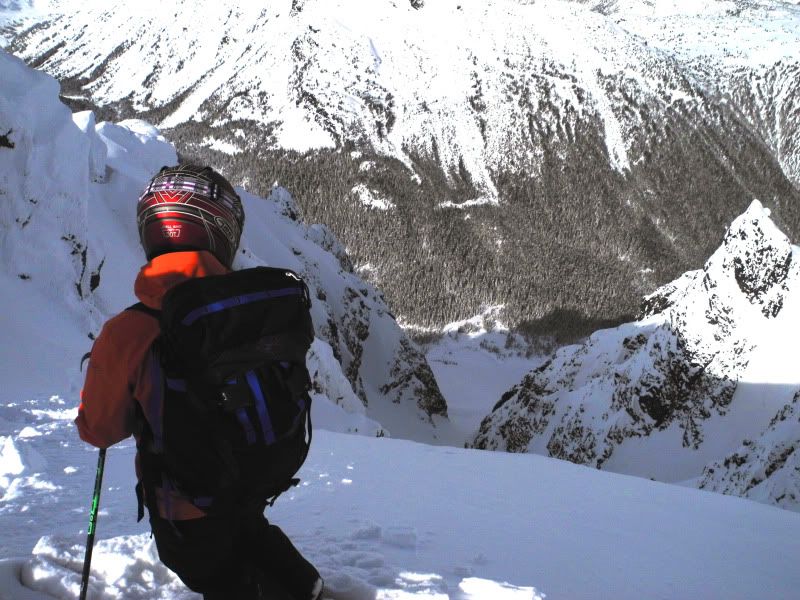 The line wasn't set up for taking photos, but Frank caught this one of me near the bottom…. if you can find me 😉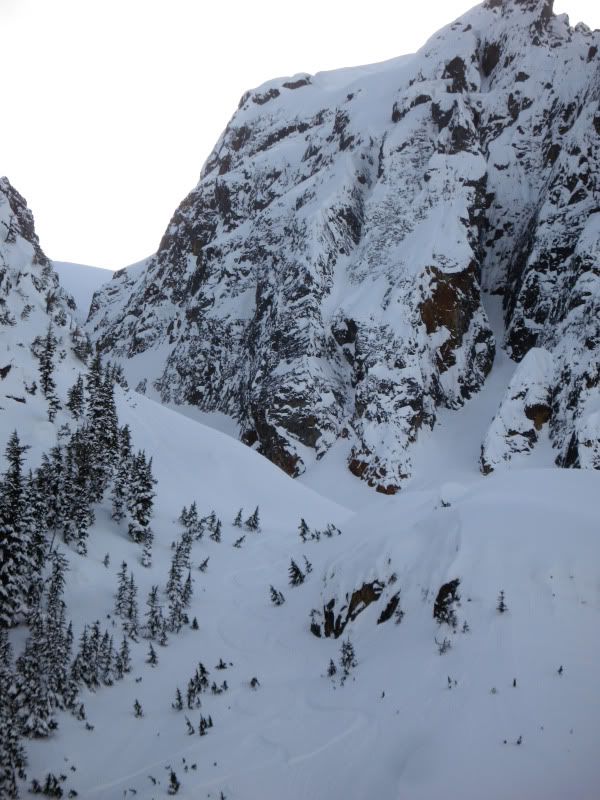 A view of our line from the bottom. A classic giant couloir.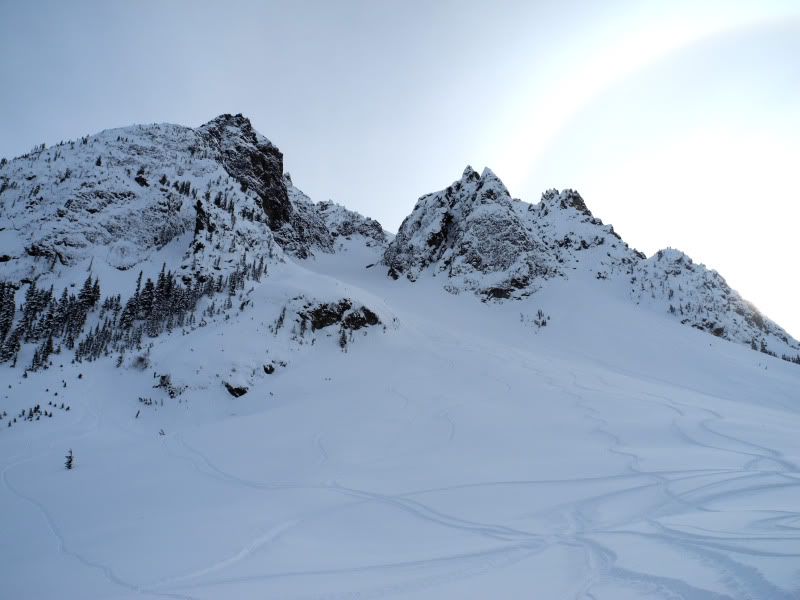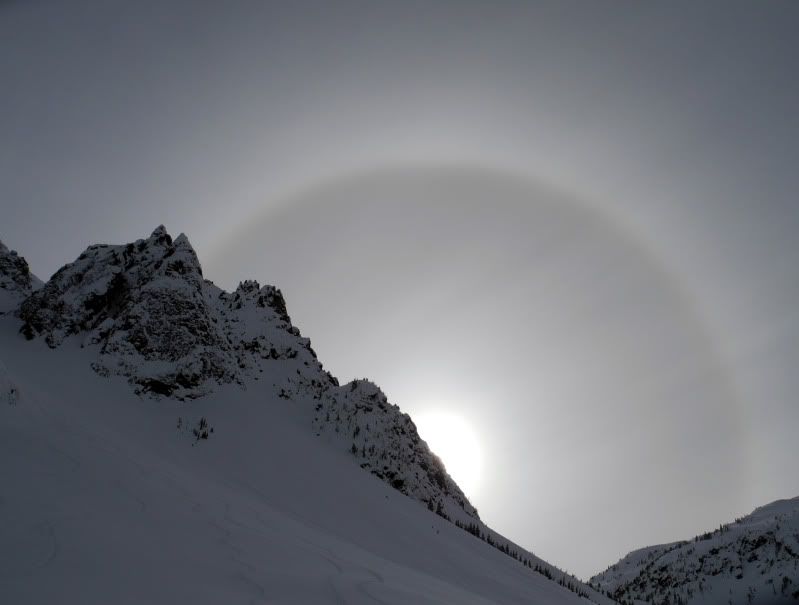 As we hung out at the bottom, we discussed our plans. Now that Laura and Mark were there, we could maybe do some more sled-action. We agreed to tandem to the top of the line again. I would ski with Laura and Mark while Frank would ride the sled back down. We would then go back up as Laura and Mark retrieved the sled the left at the top and Frank would ski solo (while we watched) and I would ride the sled back down. Here's some more pics from those laps.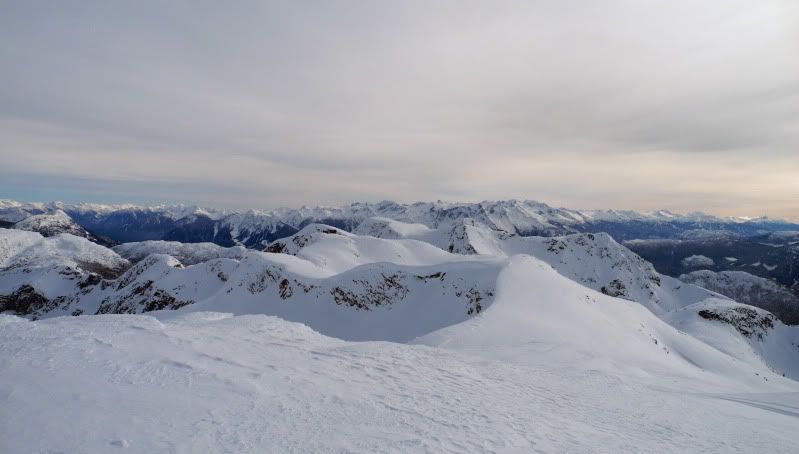 Whistler/Blackcomb.

Washouts could be seen from the giant landslide on Mt Meager that happened this past summer.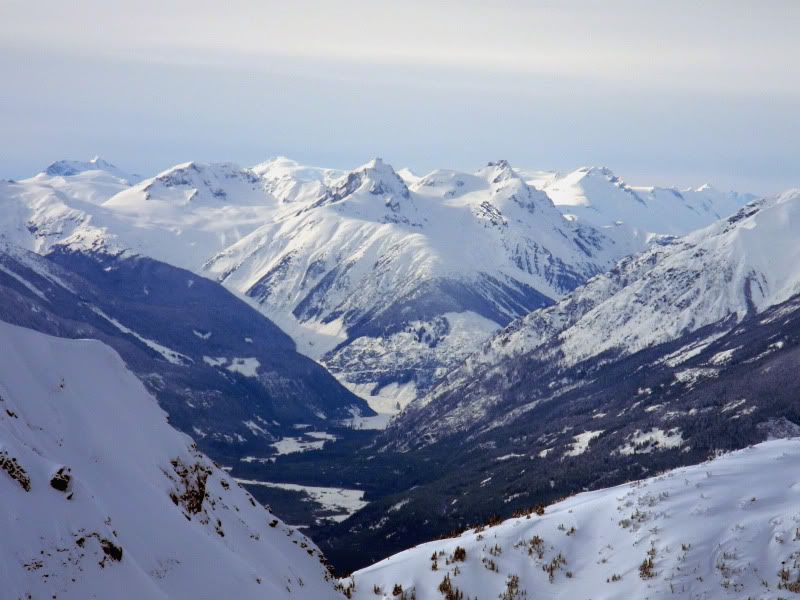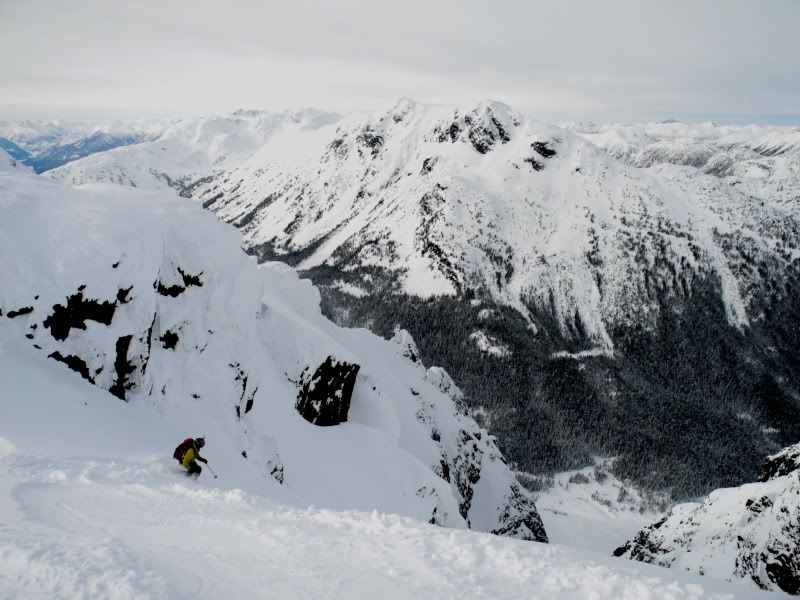 Frank's Video for the day:

No Rain from 14erskiers on Vimeo.
Good day out in the Pemberton BC. And, as it turns out, that was the best day of my trip.
More Road Trip 2011 Posts:
Stevens Pass
No Sleep Spines
O Face
Pemby BC
Luna Creek
Trandem Trees
Whistler/Vancouver
Down Days and thoughts on snomo skiing
Dope Creek 1
Dope Creek 2
Aside from skiing, biking, and all outdoorsy things,
Brittany Walker Konsella
also loves smiles and chocolate 🙂 Even though she excels at higher level math and chemistry, she still confuses left from right. Find out more about
Brittany
!
Latest posts by Brittany Walker Konsella (see all)