(Last Updated On: June 30, 2017)
When someone mentions sea kayaking, my first thought tends to be Alaska and its fjords. And while a wilderness excursion like that would undoubtedly be fun, the great thing about sea kayaking is that you can do it just about anywhere as long as there is water. So, when we were in Connecticut earlier this month, we were excited to find that a couple of sea kayaks were included in our rental. We decided to have two goals for the day, timed with the tides: go up the tidal creek that is just up the beach; and paddle out to tiny Tuxis island, not far off shore from where we were staying.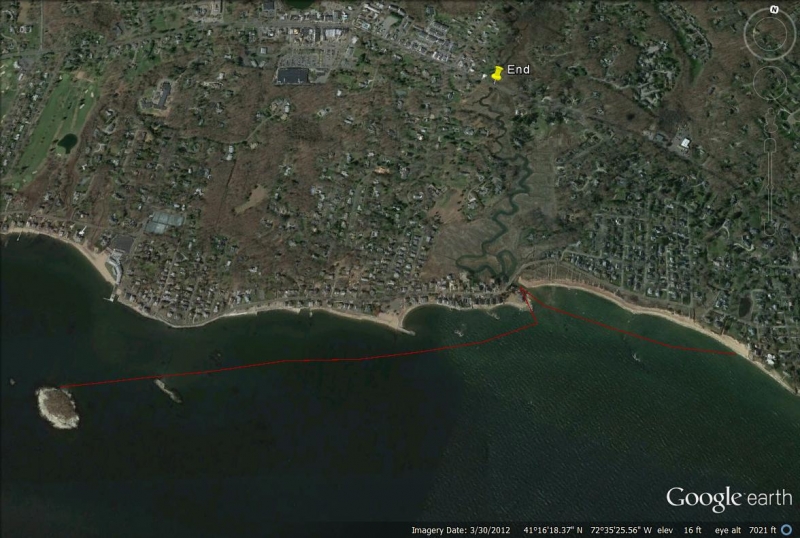 First up, the creek: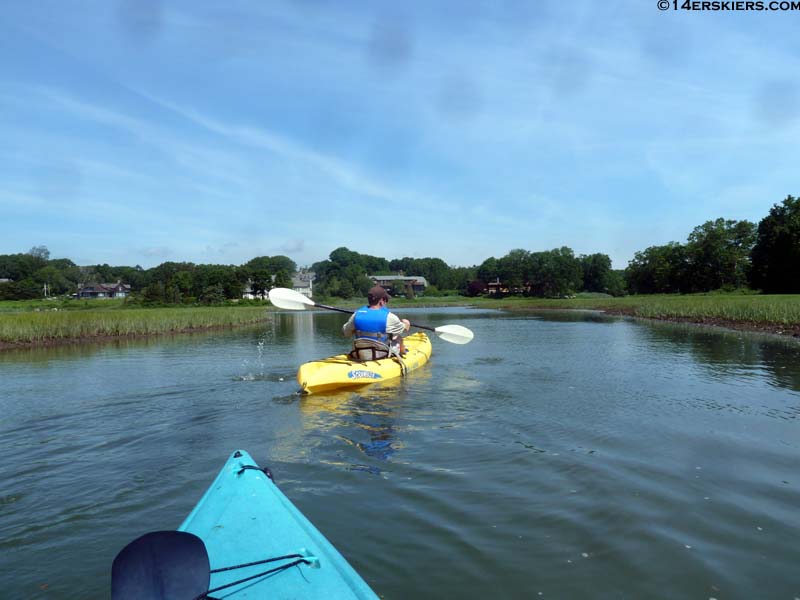 Brittany maneuvering through the sea grass at the end of the creek: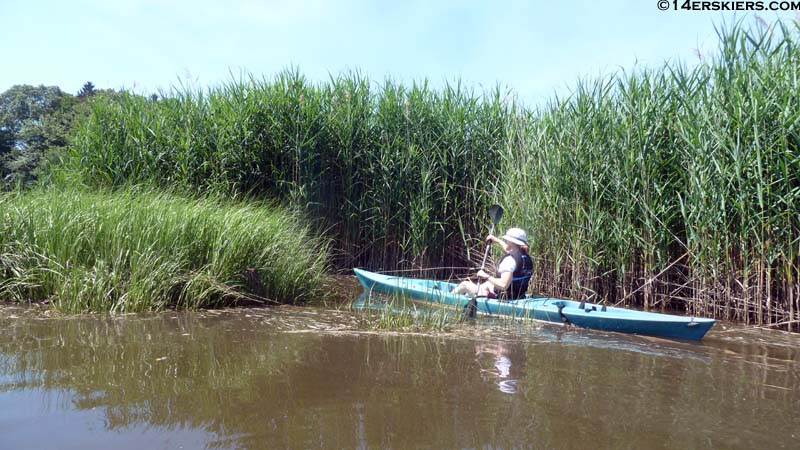 Madison has become well-known among birders- in fact, there is an Audubon store in town. Our sea kayaking adventure included plenty of bird-watching on this day, starting with this baby Osprey: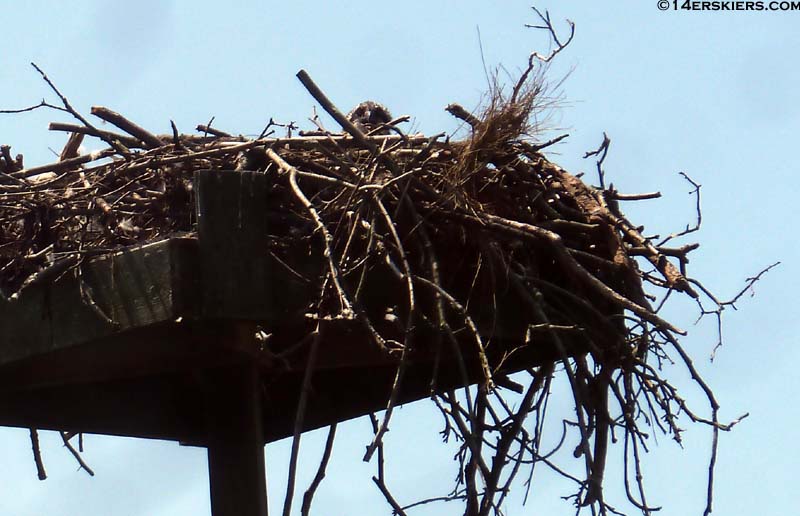 Mom was keeping a sharp eye on us: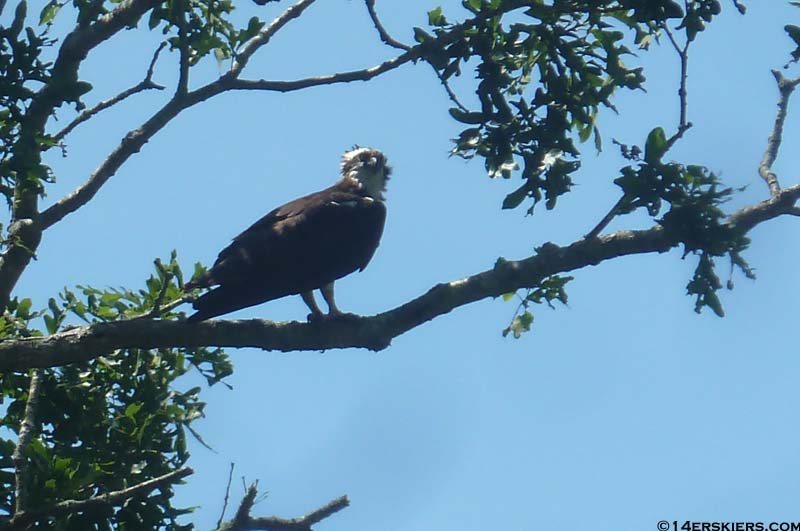 Next up, Tuxis island: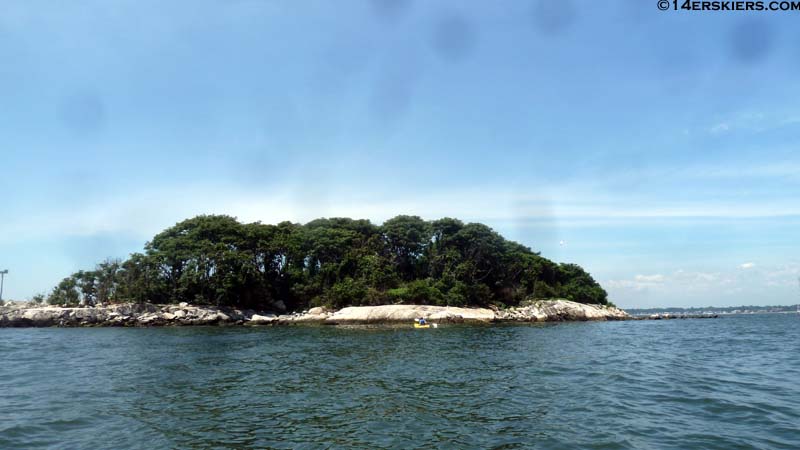 This chunk of rock and Sumac has become a haven for nesting birds, especially seagulls, which made a racket as we wandered the island.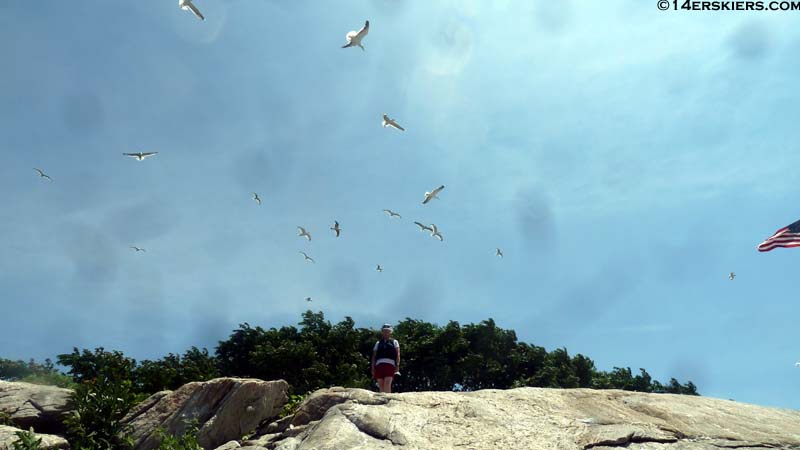 There were quite a few baby gulls on the island. What we saw next was some pretty crazy stuff, certainly nothing that either of us had experienced before. In the following photo, you can see mom with the two baby gulls. You can also see "evil gull" in the background, squawking at them.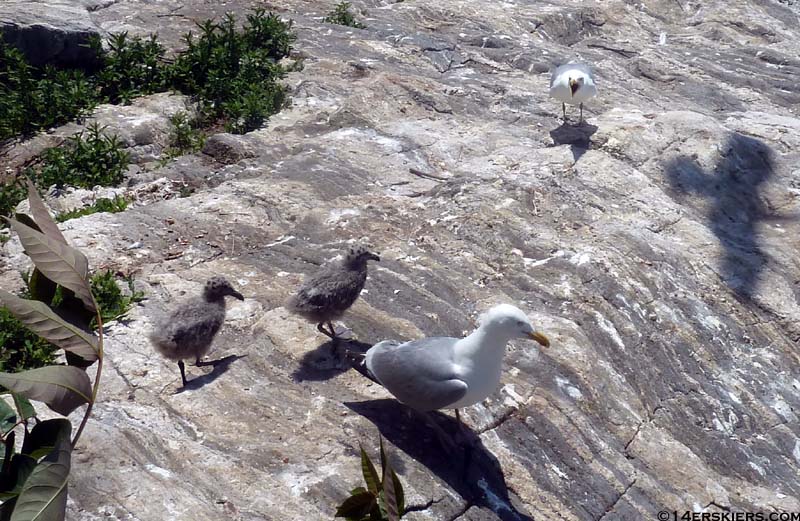 All of a sudden, mom turned her back, and "evil gull" suddenly grabbed one of the babies by the neck. A small step in the rock obscures things a bit, but you can see that mom is making a lot of noise, the other baby is about to run away, and the fight has just begun.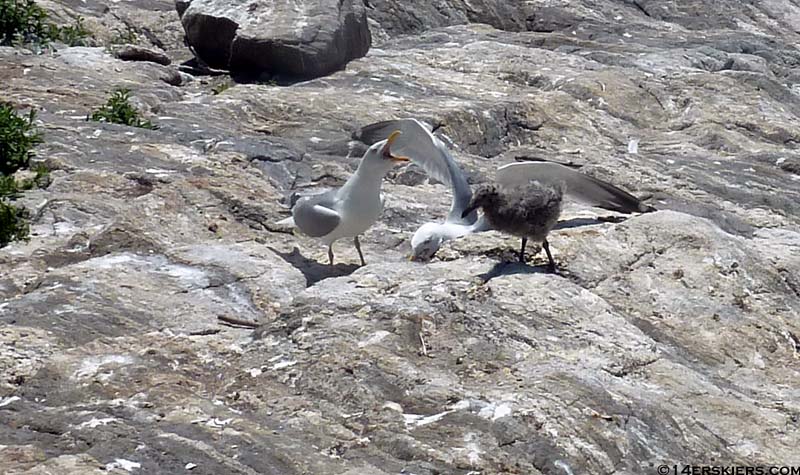 Mom eventually got the other gull to release the chick (seemingly OK), and from there it was a "battle royale"- mom was still upset. The other gulls were in on it, too- it seemed like they were on the side of the mom.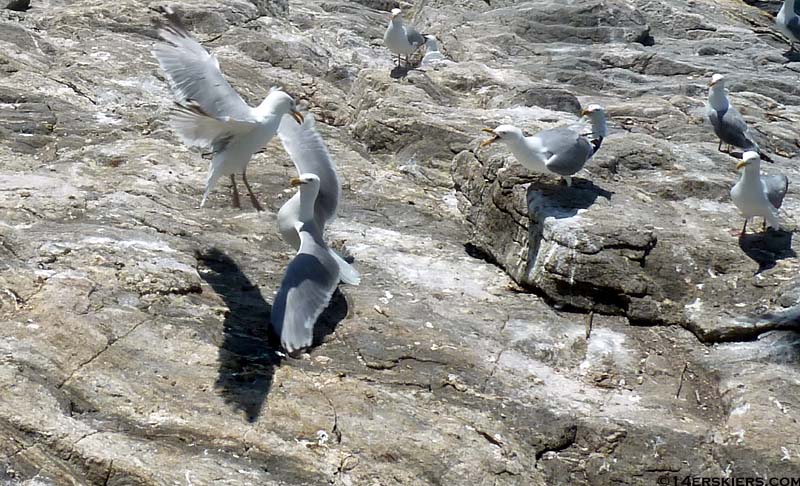 So that was our big bird excitement for the day. Next, we got a great shot of these beautiful birds which we never did get to identify. Can anyone help us out- what kind of bird are these?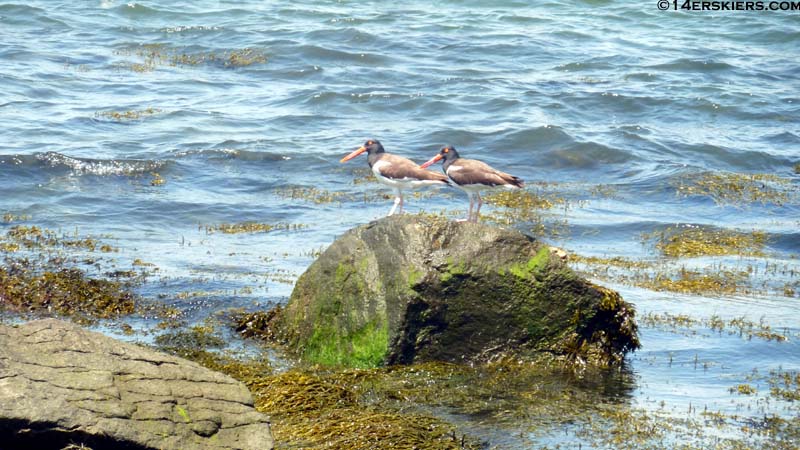 Then it was time to paddle home along the Connecticut shore. The one lesson we learned? Make sure to put sunscreen on the top of your legs when sea kayaking 🙂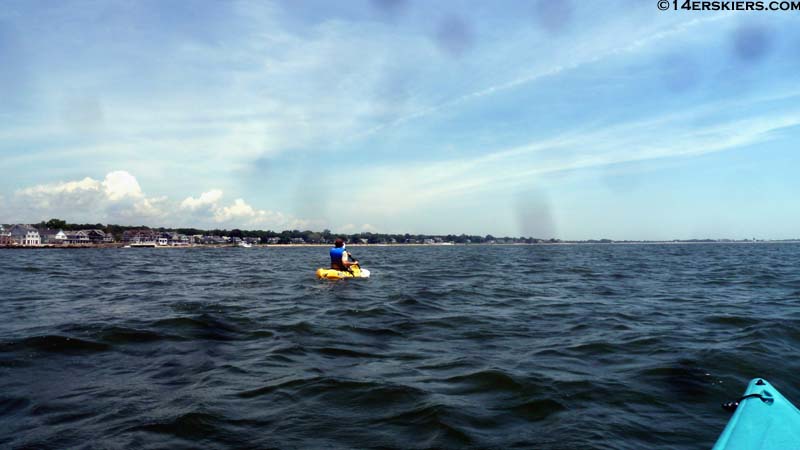 View other Blog Posts from this Trip:
Sea Kayaking
Madison, CT
Mystic Seaport
NYC, Part 2
NYC, part 1
Looking for a kayak or Stand-up Paddleboard? Try CKS:

Frank
loves snow more than anything... except his wife.  He ensures his food is digested properly by chewing it 32 times before swallowing.He is a full-time real estate agent serving
Crested Butte and Gunnison
and would be honored to send you his
monthly newsletter.
Latest posts by Frank Konsella (see all)