TR: New York City, part 2 (3 July 2013)
(Last Updated On: June 30, 2017)
Our second day in New York was spent exploring more of Manhattan and Brooklyn. We headed south on the subway and got off at Battery Park.
I finally got to see the Statue of Liberty from the ground, instead of an airplane.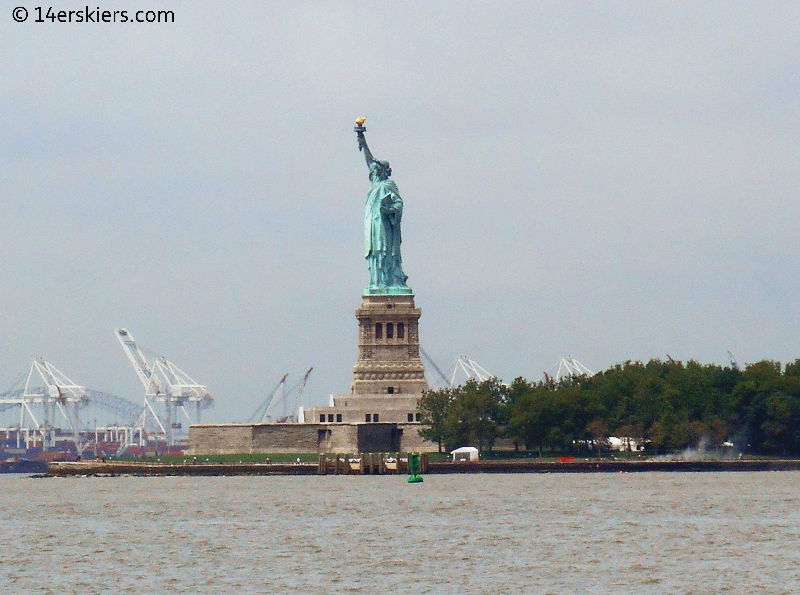 We worked our way east and then north along the harbor to North Cove. Oh, how we wish to own a boat like this 🙂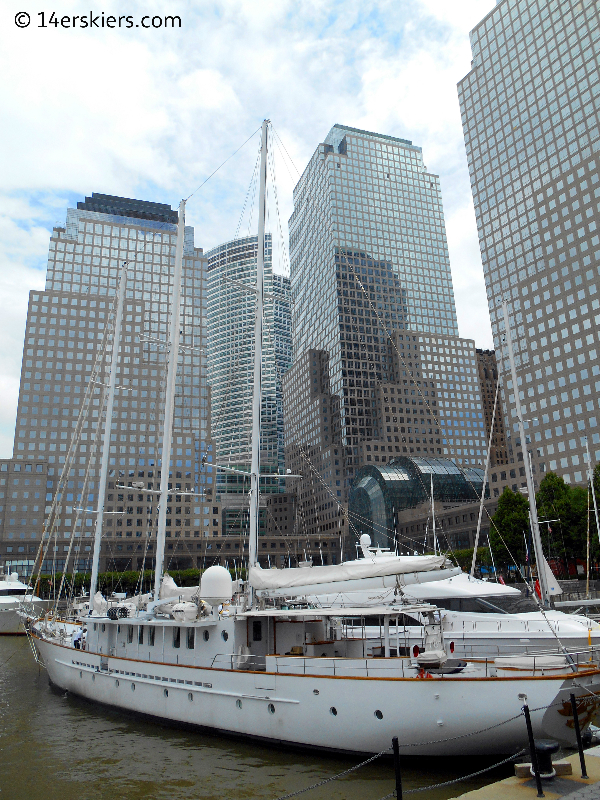 There we gazed upon the newly built 1 World Trade Center. As of May 10, it is the tallest building in the Western Hemisphere, at 1776 feet. Yes, the number of feet was done on purpose!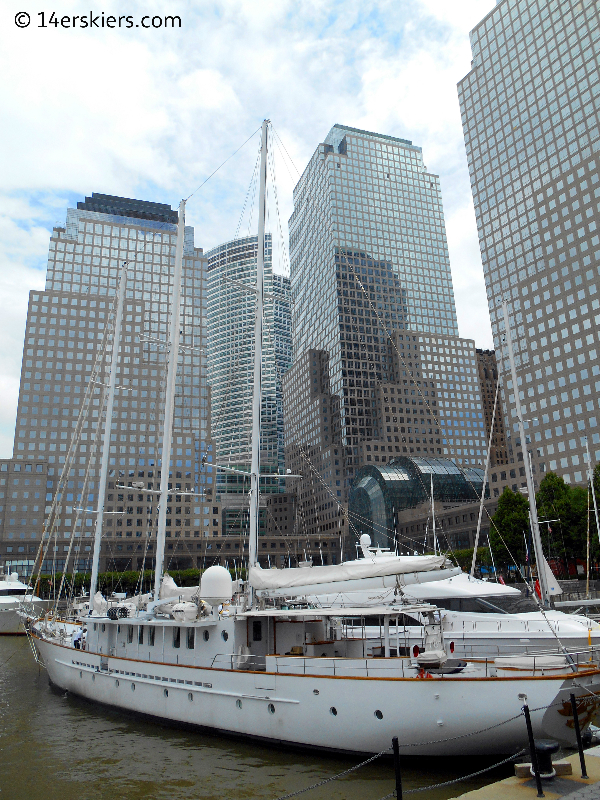 The One World Trade Center, which some people call the Freedom Tower, is built on top of part of the old World Trade Center site. A 9/11 memorial is under construction just south of this 104-story building.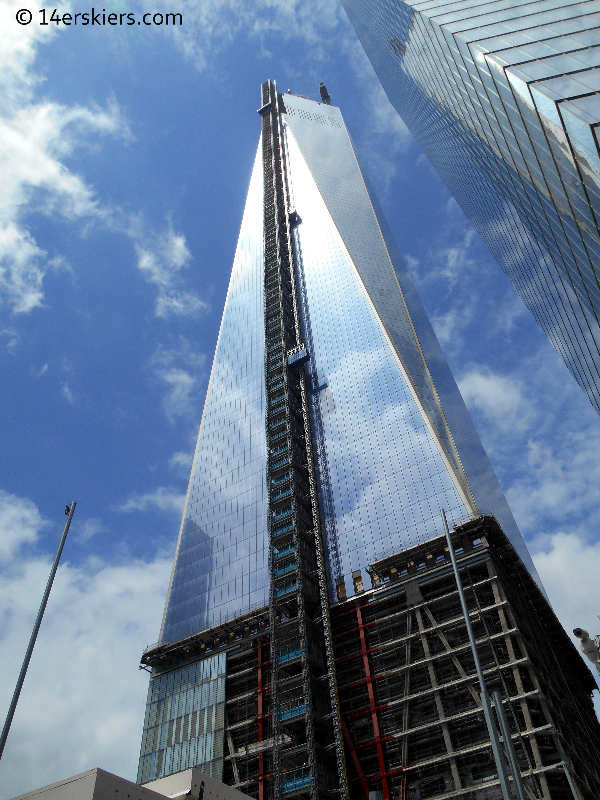 St. Paul's Cathedral lies just south of the fallen World Trade Center. It was along the gates of this Cathedral that, during the 911 tragedy, a temporary memorial was formed. This cathedral was established in 1766 and is Manhattan's oldest public building in continuous use.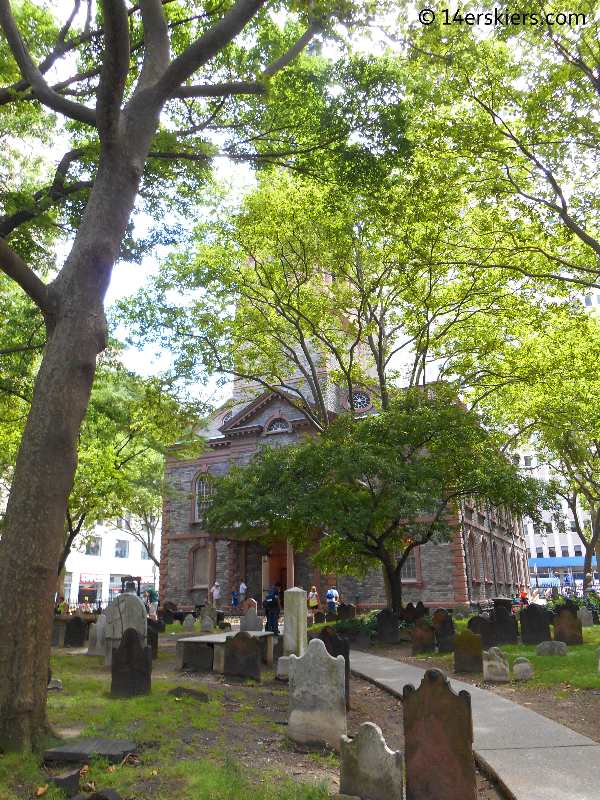 Then, we made our way over toward the Brooklyn Bridge, admiring older construction along the way.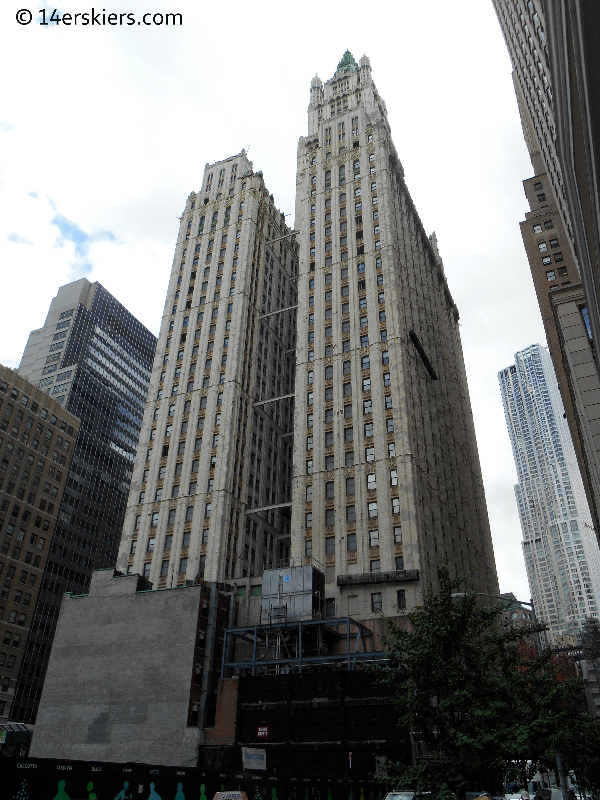 The Brooklyn Bridge was overwhelmingly crowded at first.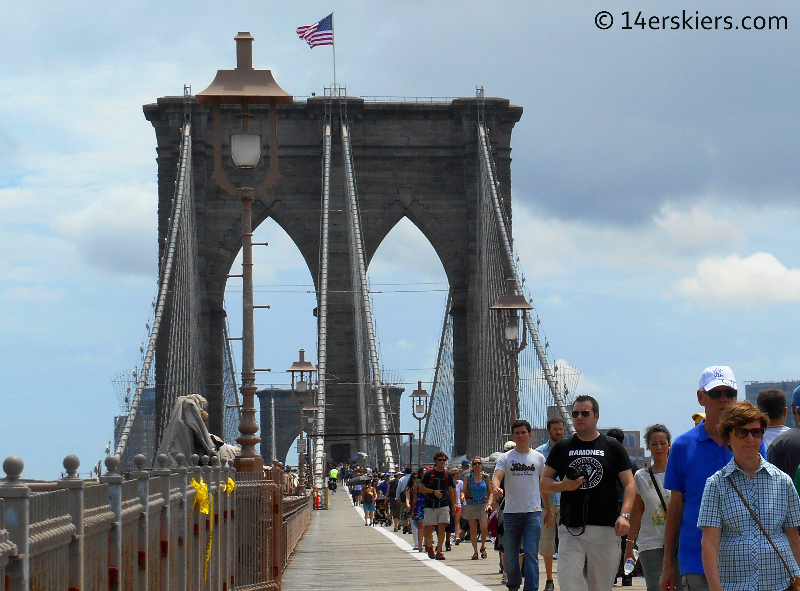 We rented bikes to go all the way across the bridge.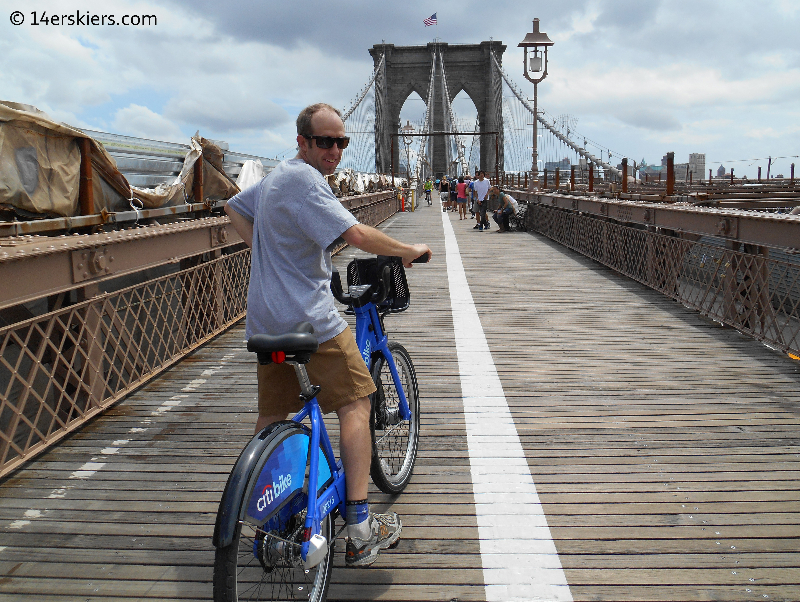 Looking back towards Manhattan.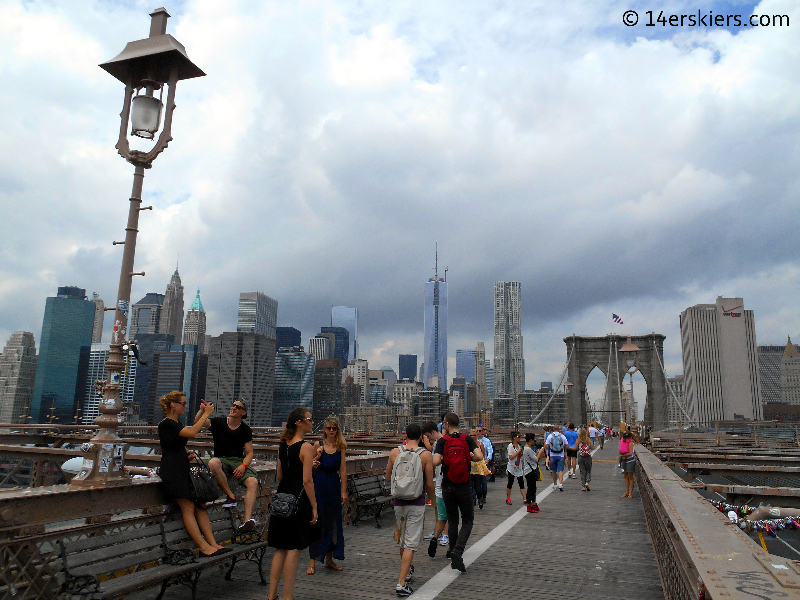 A sign posted on the establishment of the bridge.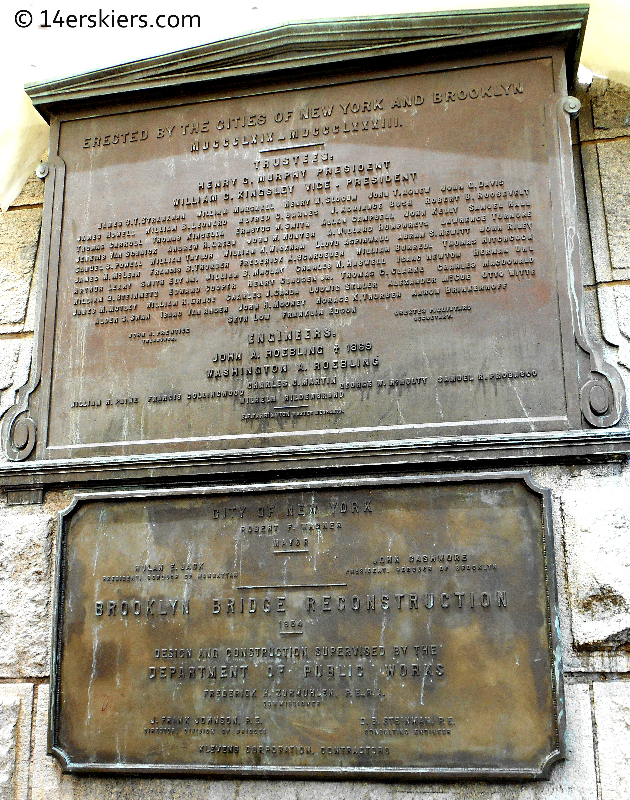 Looking over toward Manhattan Bridge.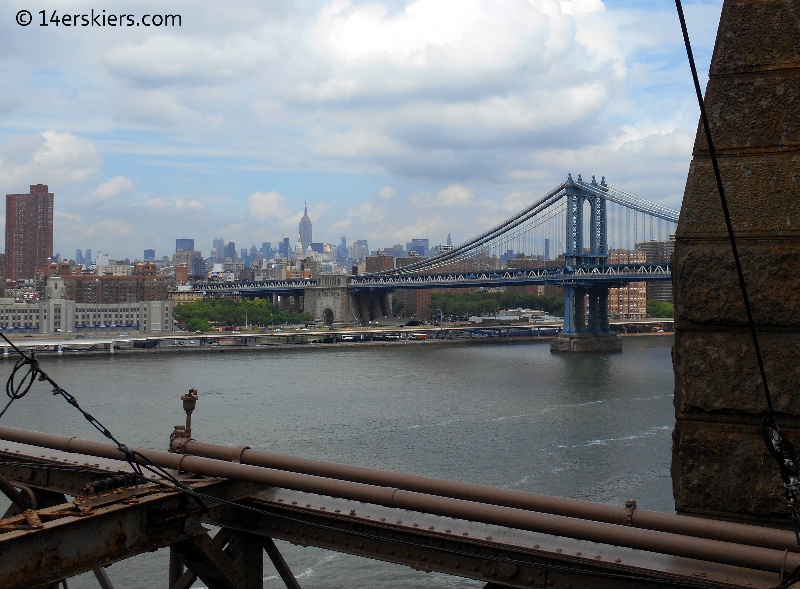 We continued riding around Brooklyn.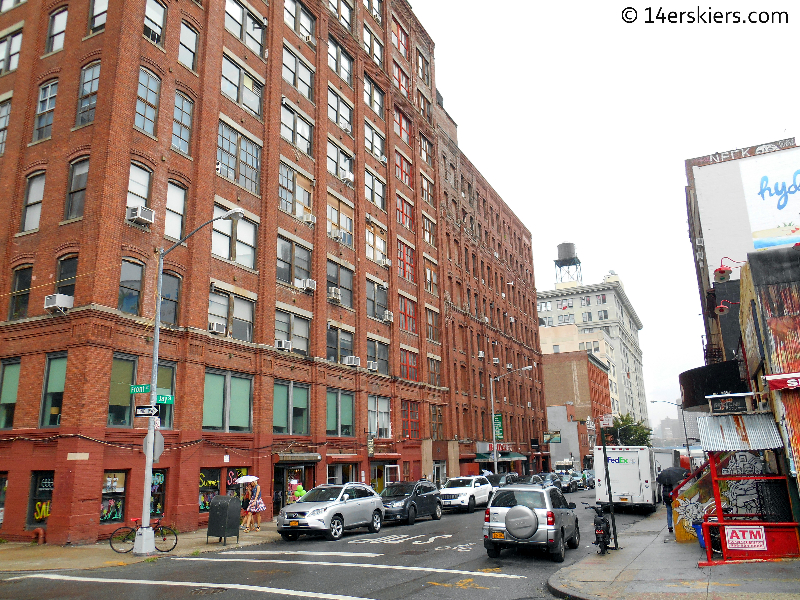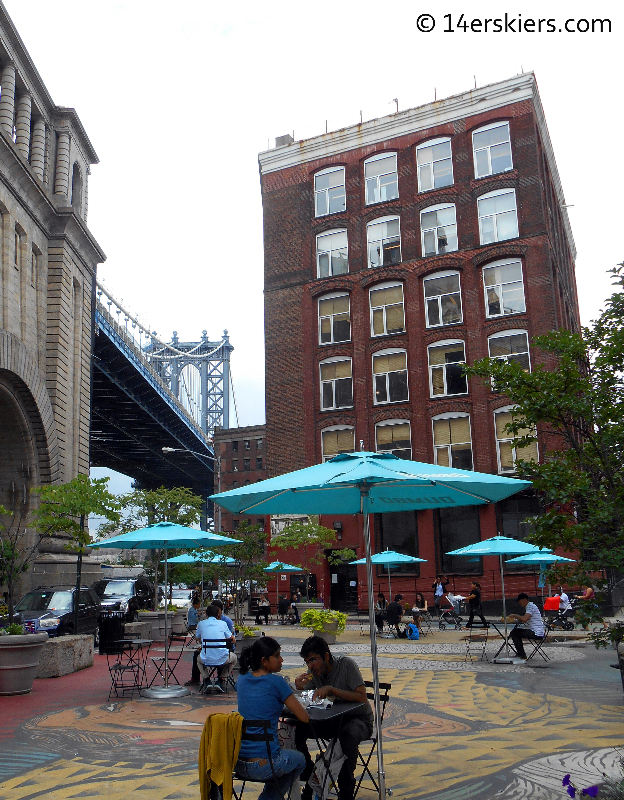 Brooklyn was very very nice…. and much quieter than Manhattan.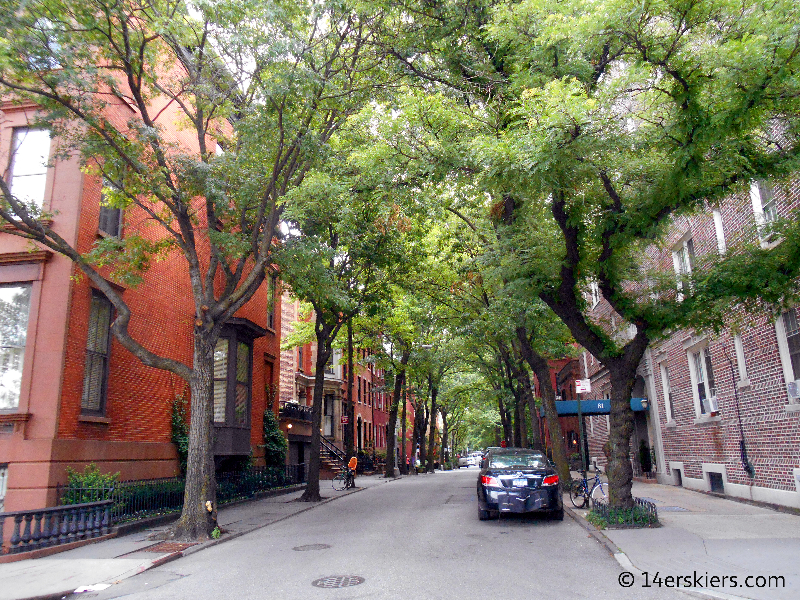 The Brooklyn Bridge from a different perspective.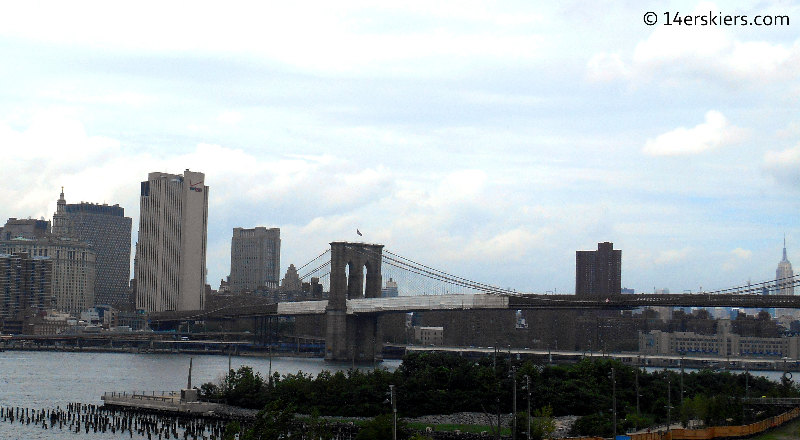 We then hopped on a subway to the East Village. It began to pour rain. And the rain lasted for a couple of hours, seemingly unrelentless. We gave it, and did what New Yorkers do. We bought umbrellas 🙂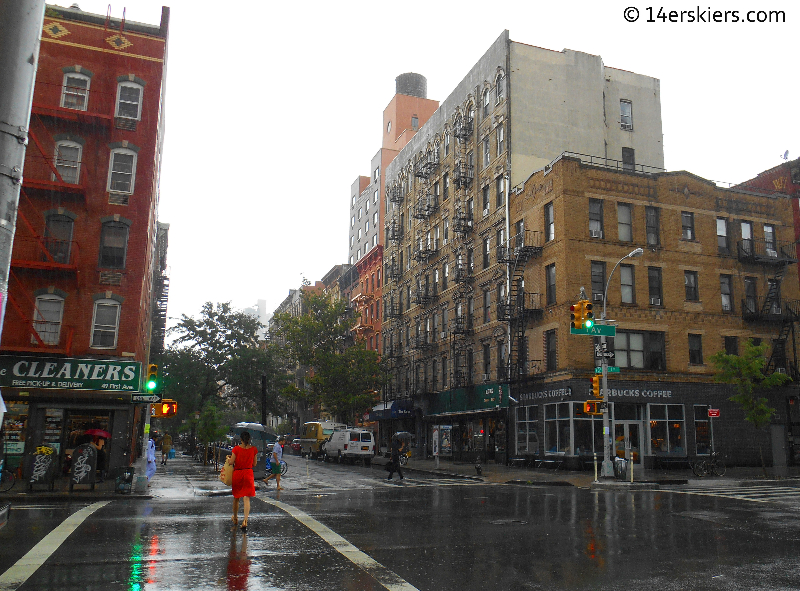 While it finished raining, we ate Indian Food.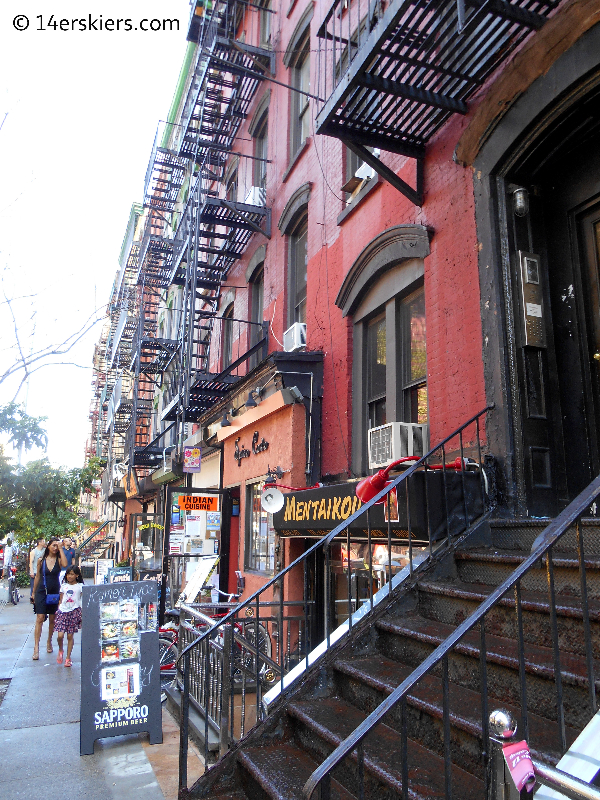 And then the clouds parted, and there was sun. Lots of sun.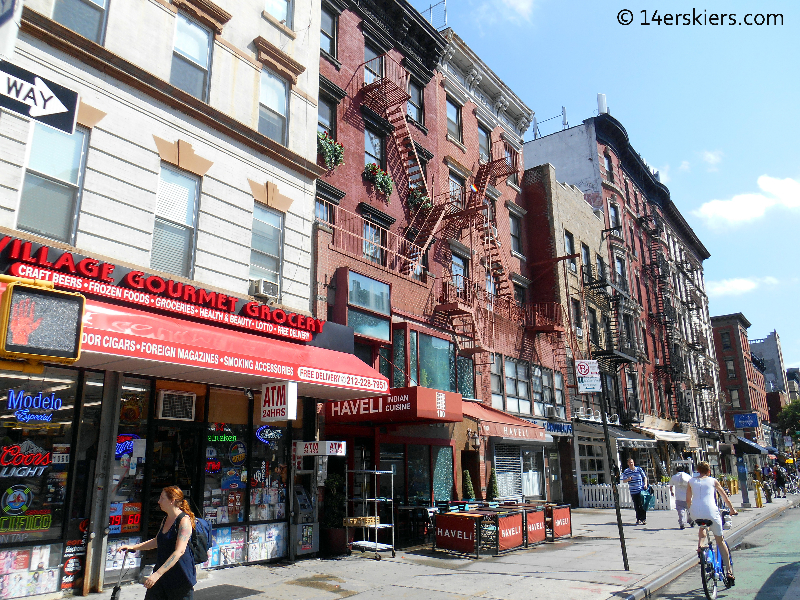 But it was getting late in the day, and we had a train to catch to Connecticut. So, to Grand Central Station we went.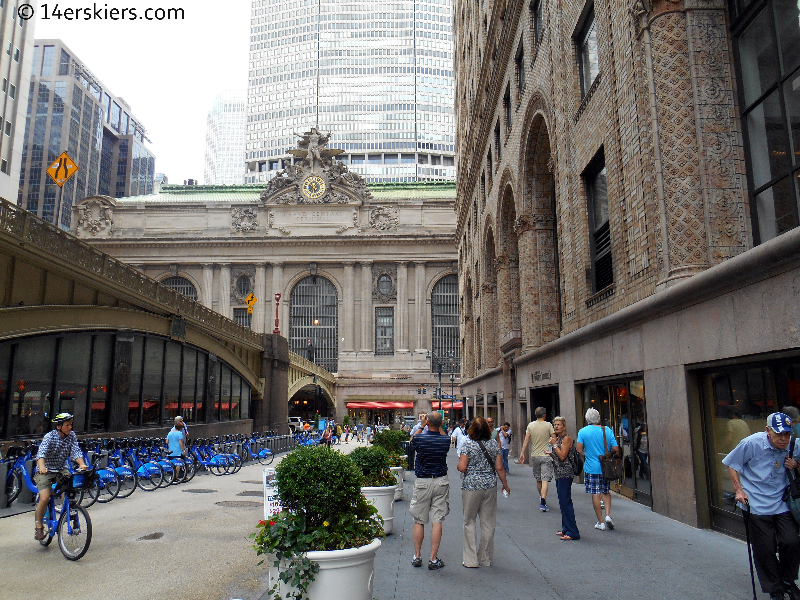 The Grand Central Station is celebrating it's 100th year since its GRAND opening!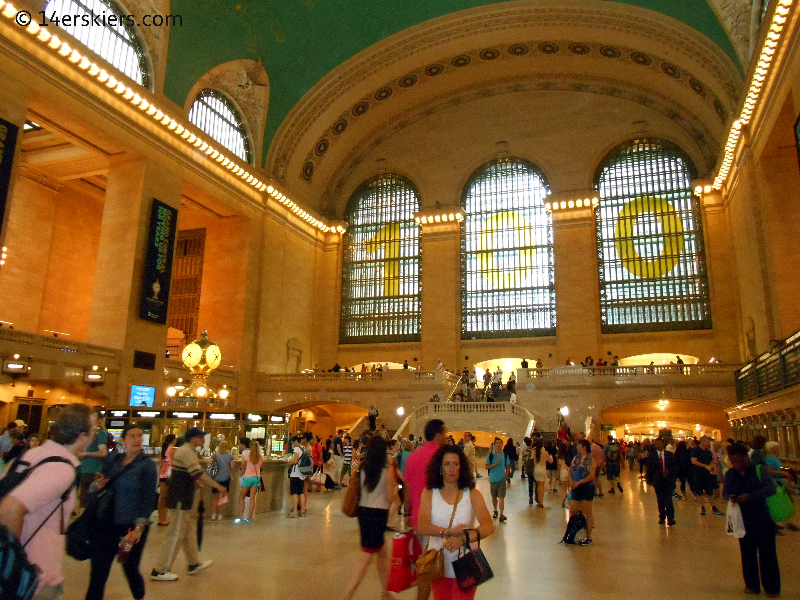 We took the Metro North to New Haven. From there, we hopped on the Shoreline East to Madison.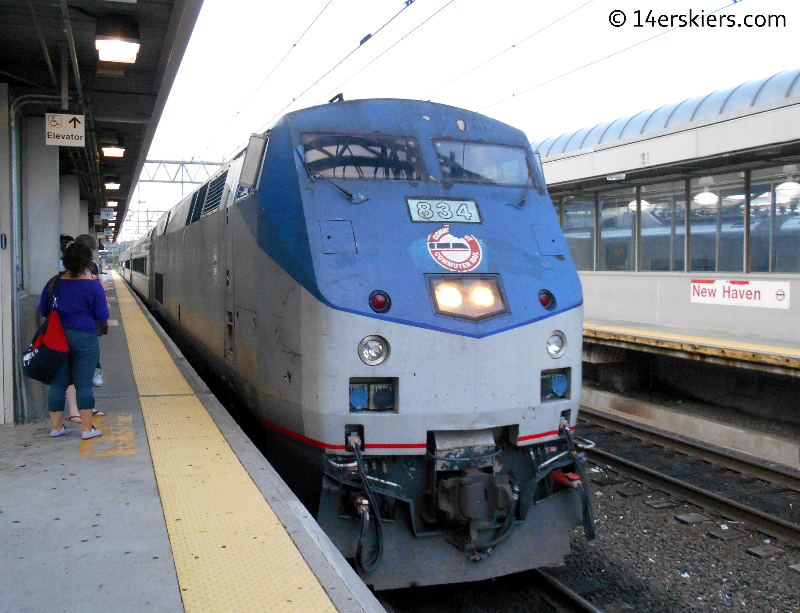 And there begins another chapter in our east coast travels….
View other Blog Posts from this Trip:
Sea Kayaking
Madison, CT
Mystic Seaport
NYC, Part 2
NYC, part 1
Aside from skiing, biking, and all outdoorsy things,
Brittany Walker Konsella
also loves smiles and chocolate 🙂 Even though she excels at higher level math and chemistry, she still confuses left from right. Find out more about
Brittany
!
Latest posts by Brittany Walker Konsella (see all)