TR: New York City (2 July 2013)
(Last Updated On: June 30, 2017)

I've been to so many of the world's great cities. From Paris to Hong Kong, Singapore to Stockholm, Moscow to Beijing, New Dehli to Sydney… you name it, I've probably been there. Yet, after traveling half way around the globe and back to some of these places, I'd never set foot in the most famous city here in our own country- New York City. So, with a family trip planned to Connecticut, it seemed like a good opportunity to tie a New York City visit into the mix.
We flew into La Guardia and took a bus and the subways to Grand Central Station. Our hotel was only about a 10 minute walk from the Station. We didn't arrive until late in the afternoon, and proceeded to find food promptly after checking in. This is a view out the window of the restaurant in our hotel's neighborhood.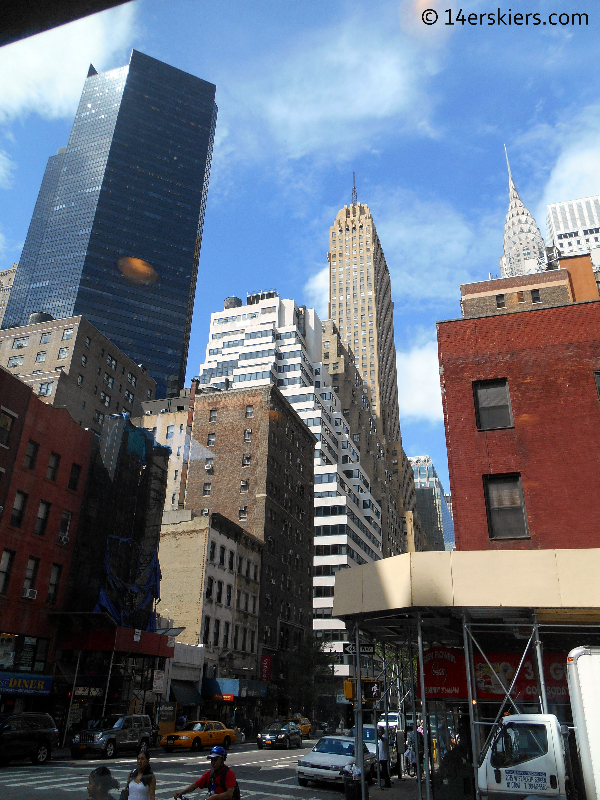 We're definitely far far far away from Crested Butte 🙂 I can't tell you the last time I saw a building more than six stories high. Park avenue apartments: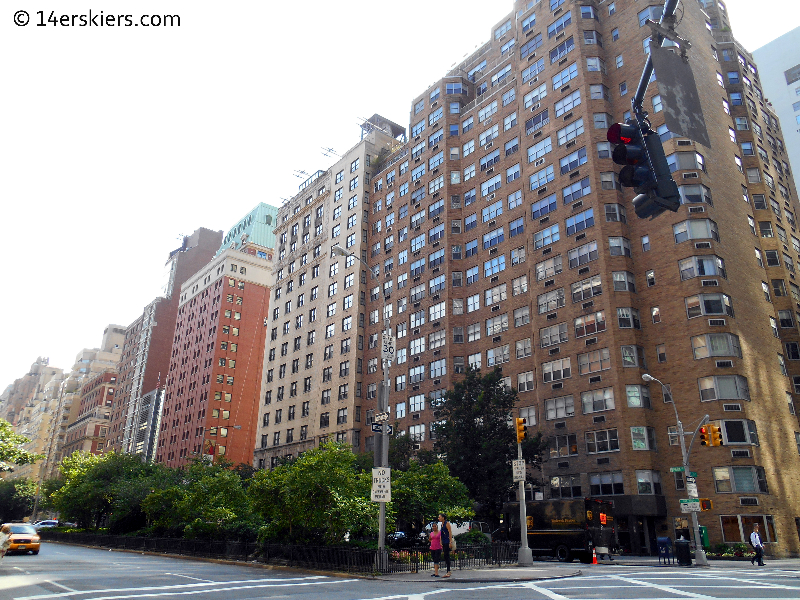 The noise, the heat, the humidity….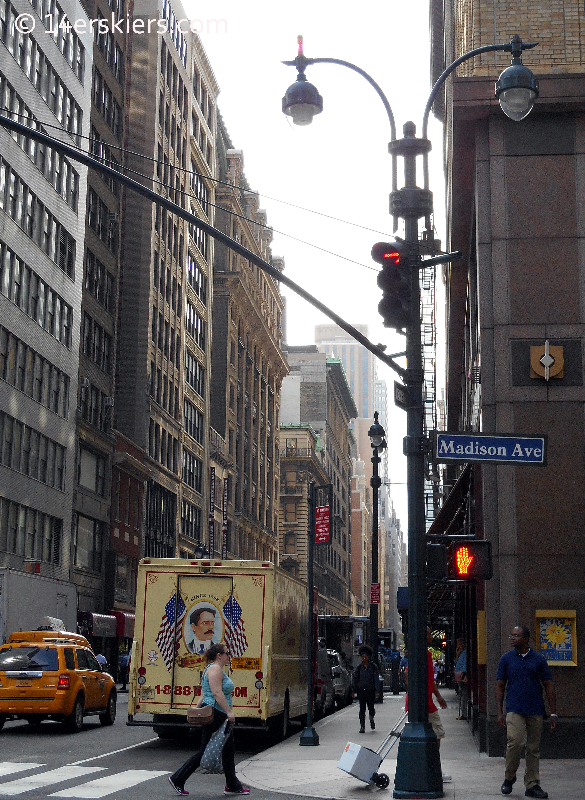 the GIANT stores….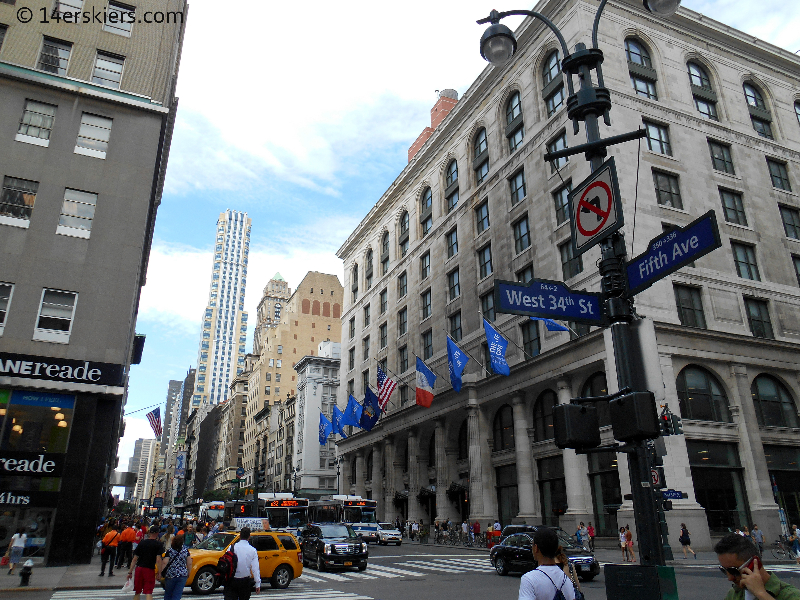 all the lights flashing everywhere….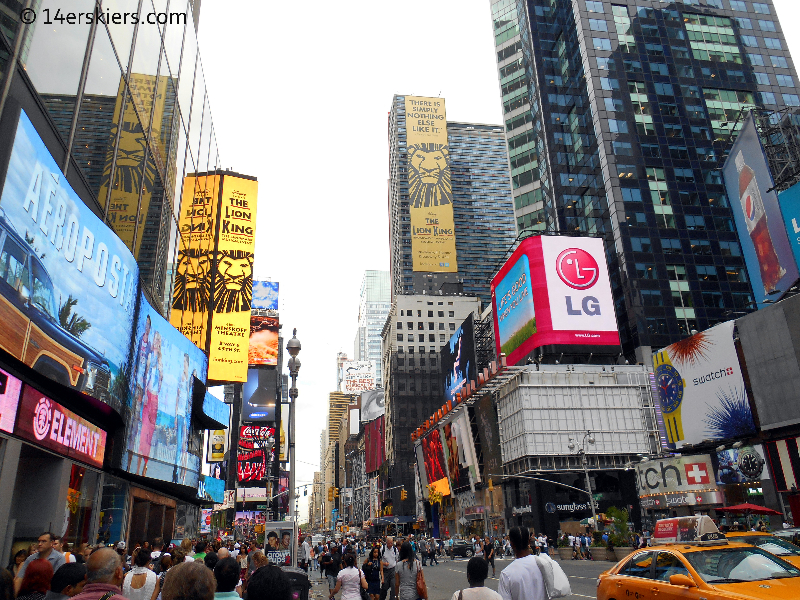 ..all a sign that we aren't in Crested Butte anymore. We don't even have a stoplight for 30 miles. A city of 8 million juxtaposed with a mountain town of 2000- kind of a culture shock 🙂
But we liked it anyway. New York City certainly has it's own personality.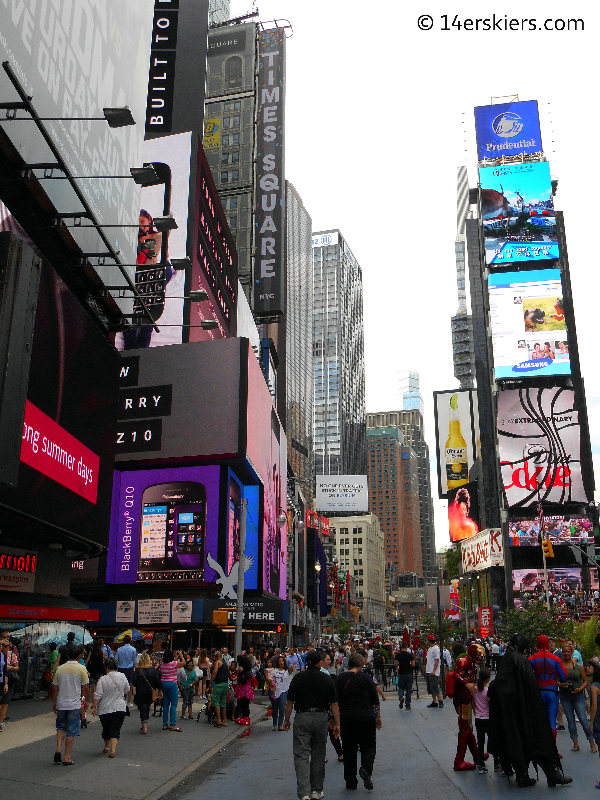 Or should I say it has multiple personalities? From one street to the next, the city changed.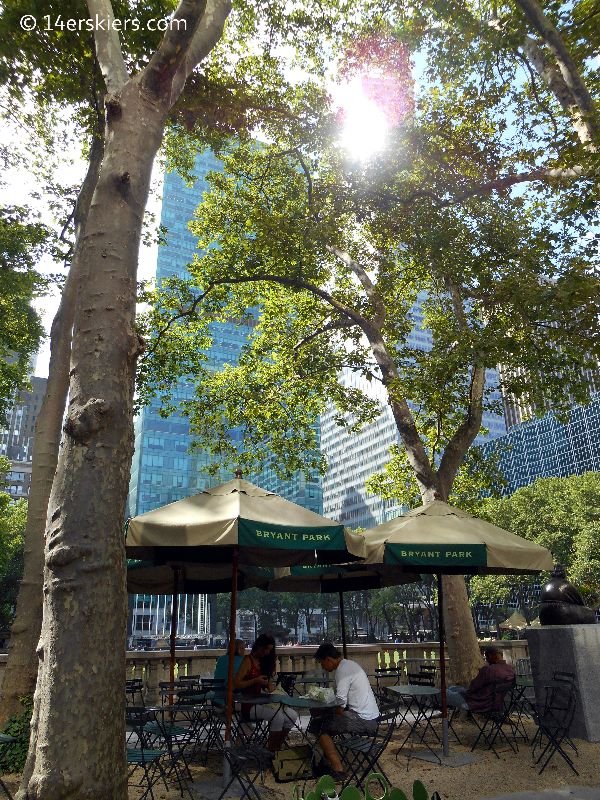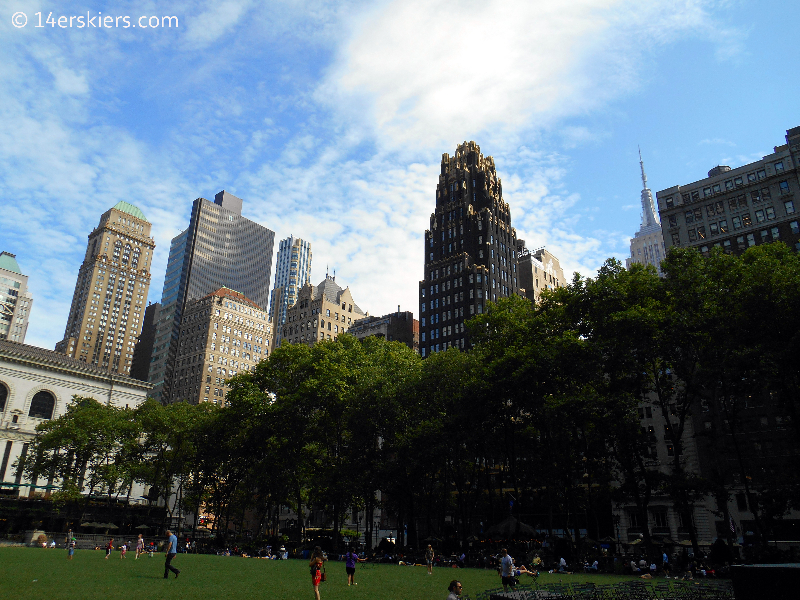 Even though we live in a fairly pricey resort town, the cost of actually "doing things" in New York made our jaws drop. So, we walked around a lot, experiencing New York in a different way.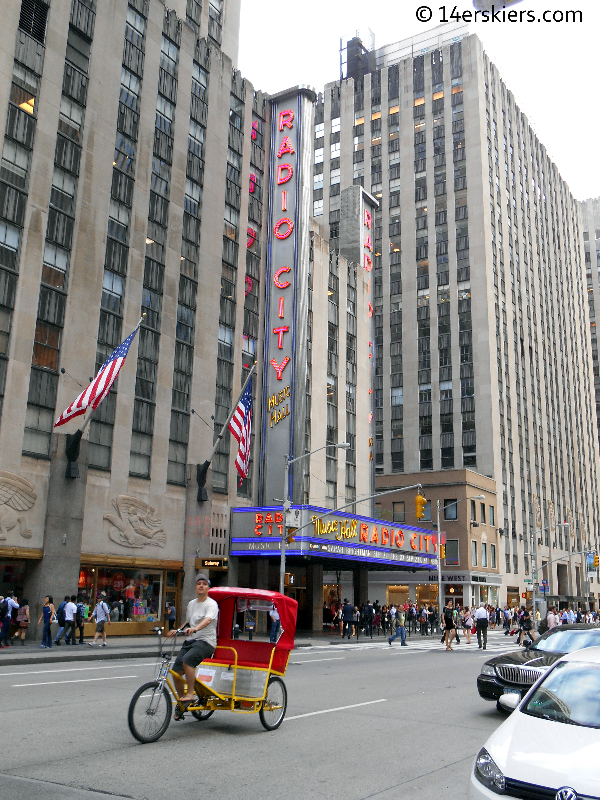 But, one of our favorite parts was Central Park. We wished we could afford a lovely carriage ride….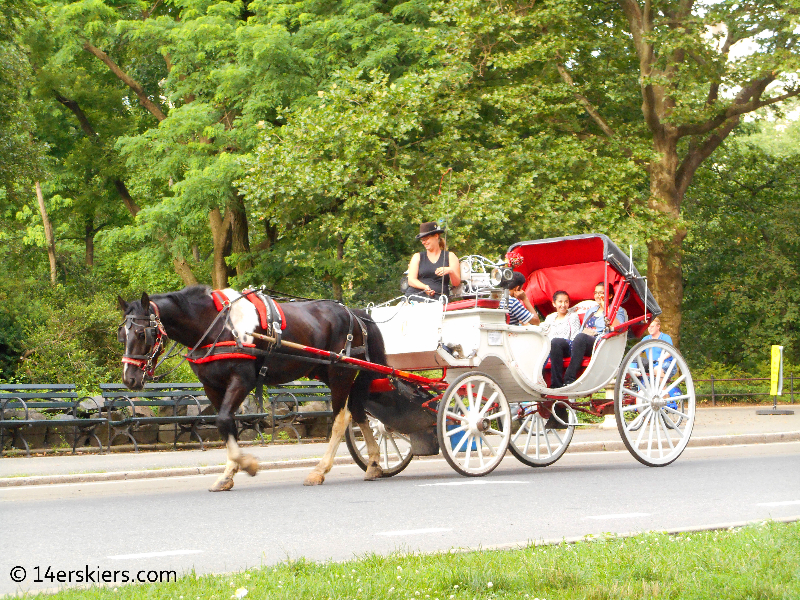 Bikes were our carriages instead 🙂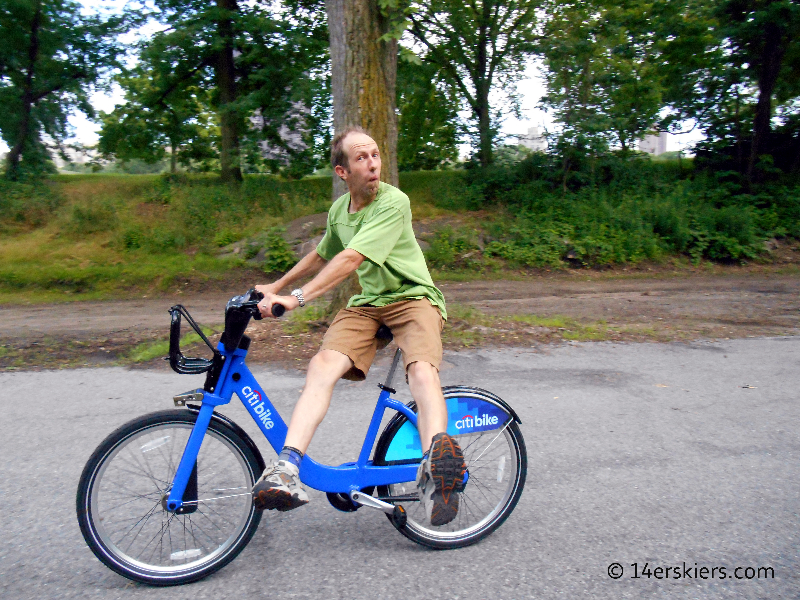 We biked all around the park, enjoying the chaotic haven amidst the city haste.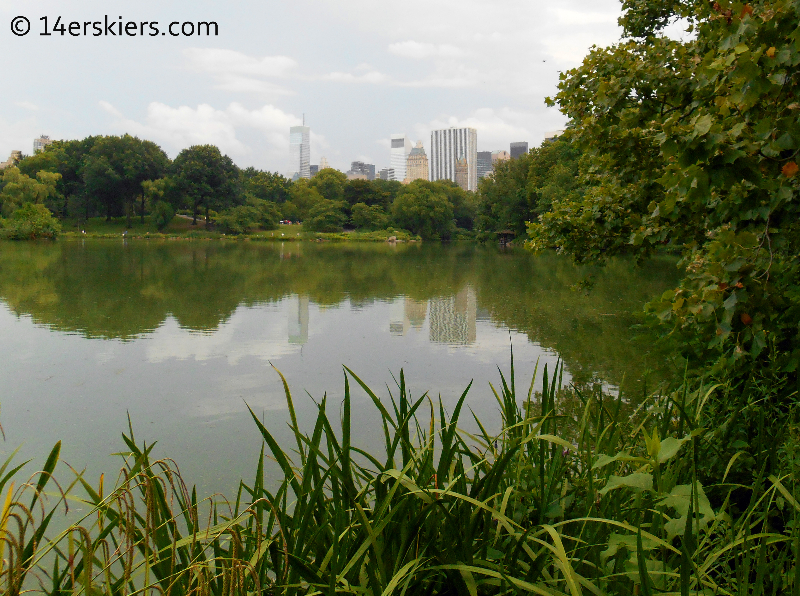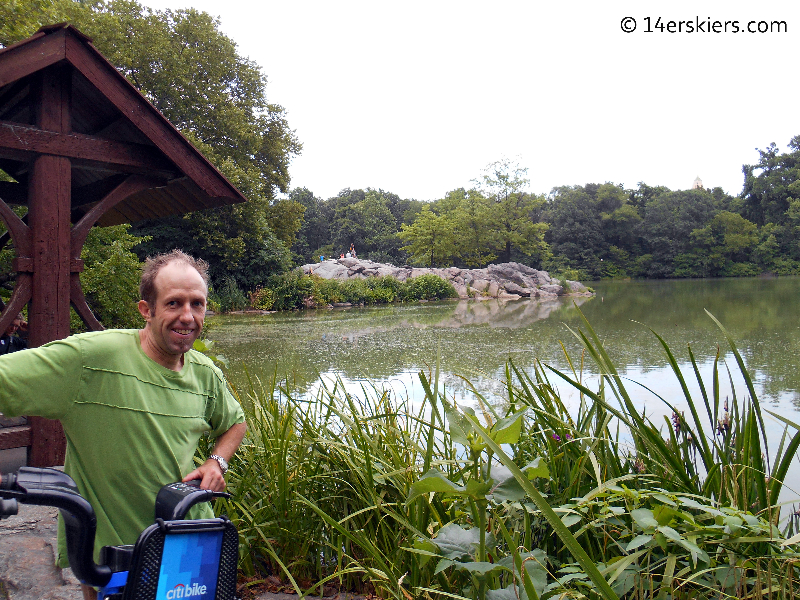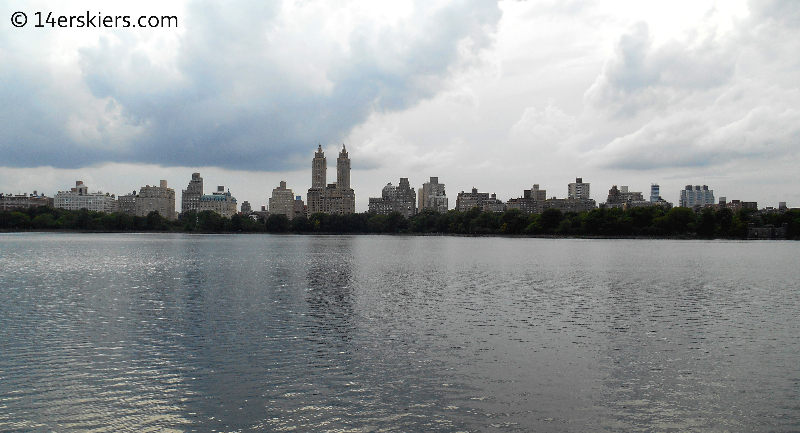 All of our walking and riding worked up a good appetite. So, around 10 pm, we hauled ourselves over to a restaurant to grab some grub. What did we eat in the city where you can get anything and everything? Something we can't get in Crested Butte – Korean food. Complete with a raw egg on the top:)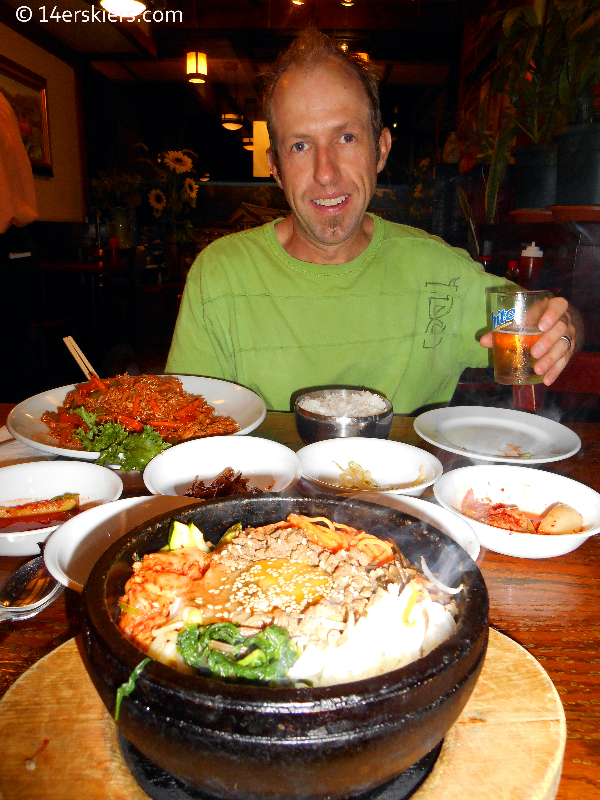 We slept well in our tiny pod of a hotel room, complete with air conditioning. But, we still had another day to venture in the city before heading to Connecticut.
View other Blog Posts from this Trip:
Sea Kayaking
Madison, CT
Mystic Seaport
NYC, Part 2
NYC, part 1
Looking for some travel clothes? Find them here:

Aside from skiing, biking, and all outdoorsy things,
Brittany Walker Konsella
also loves smiles and chocolate 🙂 Even though she excels at higher level math and chemistry, she still confuses left from right. Find out more about
Brittany
!
Latest posts by Brittany Walker Konsella (see all)