Scenes From The USAPCC: Cottonwood Pass
(Last Updated On: August 24, 2012)
Blessed with two stages of the US Pro Cycling Challenge in Gunnison Country, it was hard not to get caught up in the excitement and go to both stages. Last year, I skipped out on Cottonwood Pass, but after seeing the scene up there, I regretted it. Once they announced a repeat of the so-called Queen stage, I made an effort to get to the pass this year. With an early road closure, it's advisable to get out to Taylor Park the night before and camp out, which is what we did. With Cottonwood Pass closed to vehicles, the ride up the pass in the morning was fun and social- with lots of other rider-spectators riding up as well. Finally, you get close to the top and get to view the same sight the riders will see- the giant banner marking the top of the pass.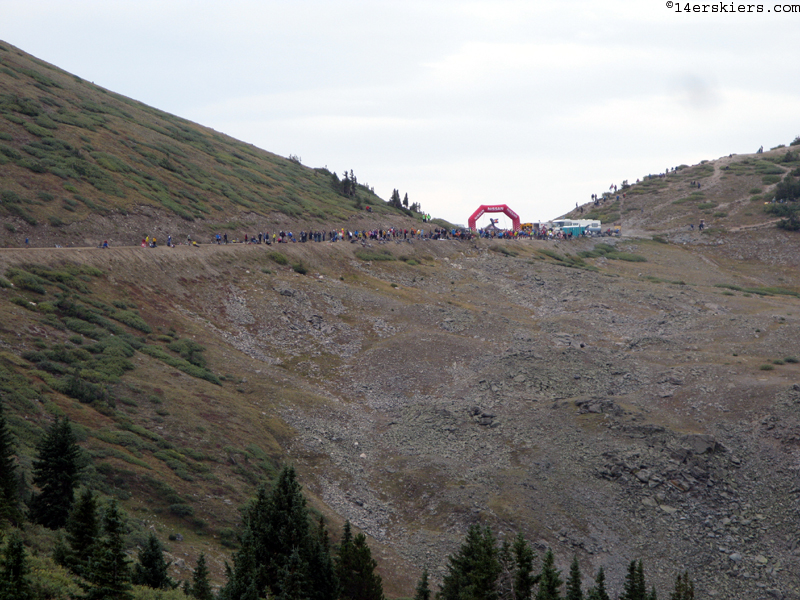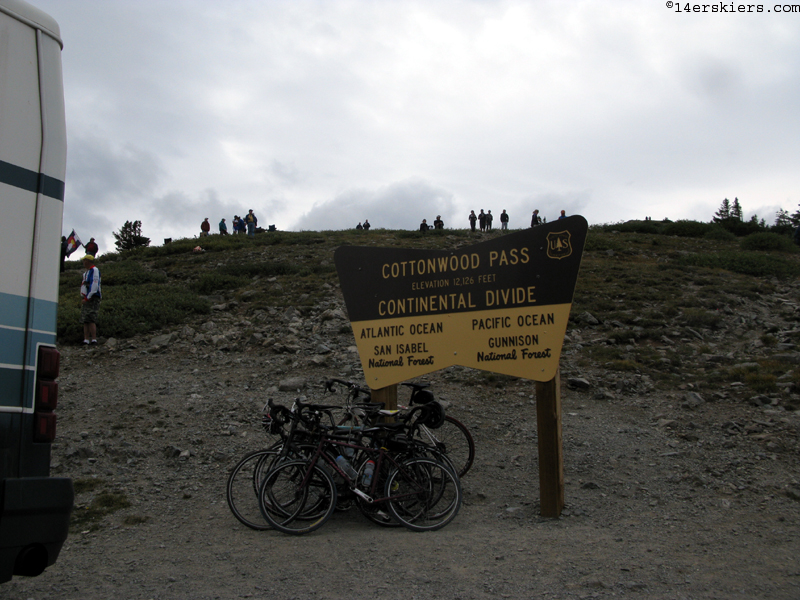 We had timed our ascent perfectly, and it wasn't long before the helicopter and race vehicles announced that the race was getting close. Finally, we caught a glimpse of the lead group below.

The first rider over the pass was this Columbian (Colorado?), who was absolutely flying. Every other photo I got of him was blurry. Seriously, this guy was winning the points one way or another as he hammered by at what seemed close to 40 mph.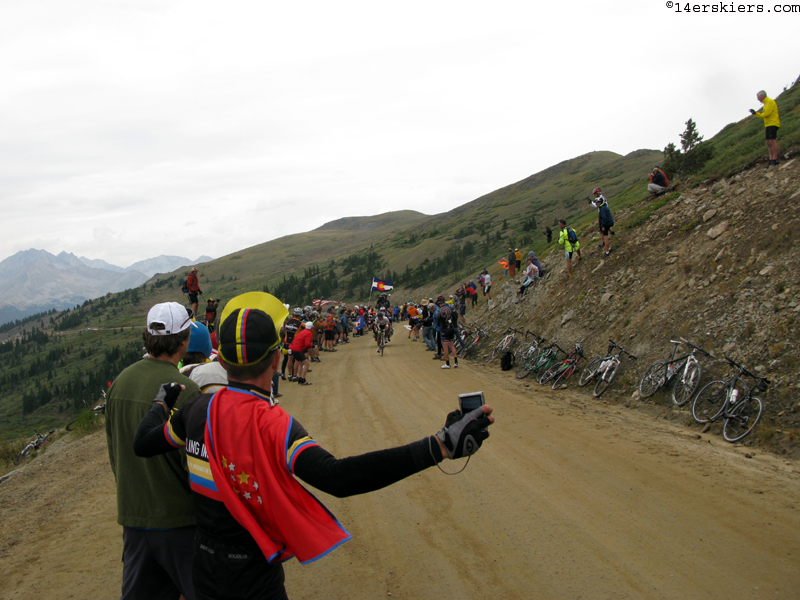 Not far behind was the eventual winner of the whole stage- Tom Danielson wearing the polka dot jersey: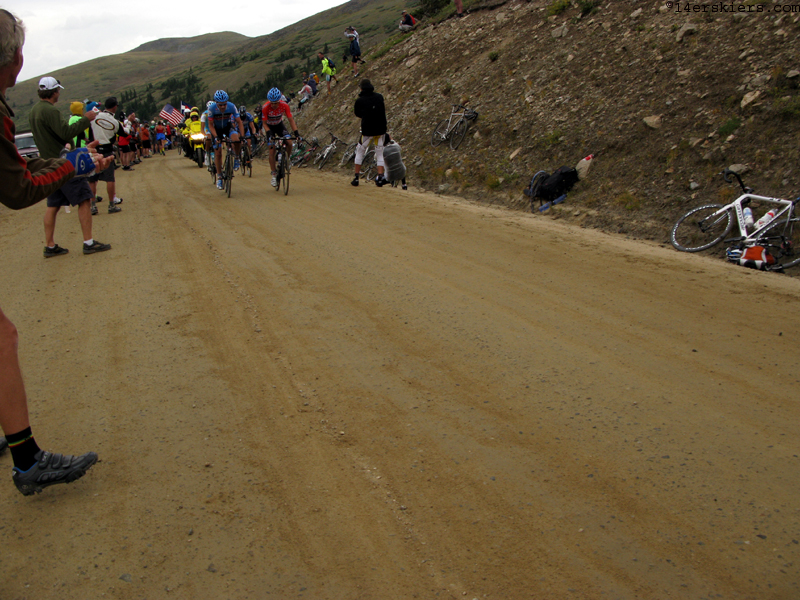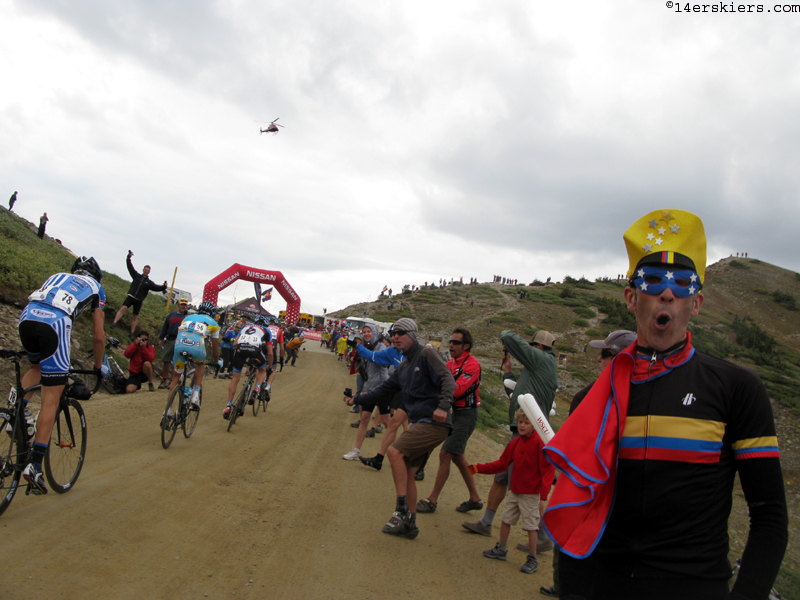 I'm not sure who this was, but he was giving the fans a show, giving it his all and gasping for air.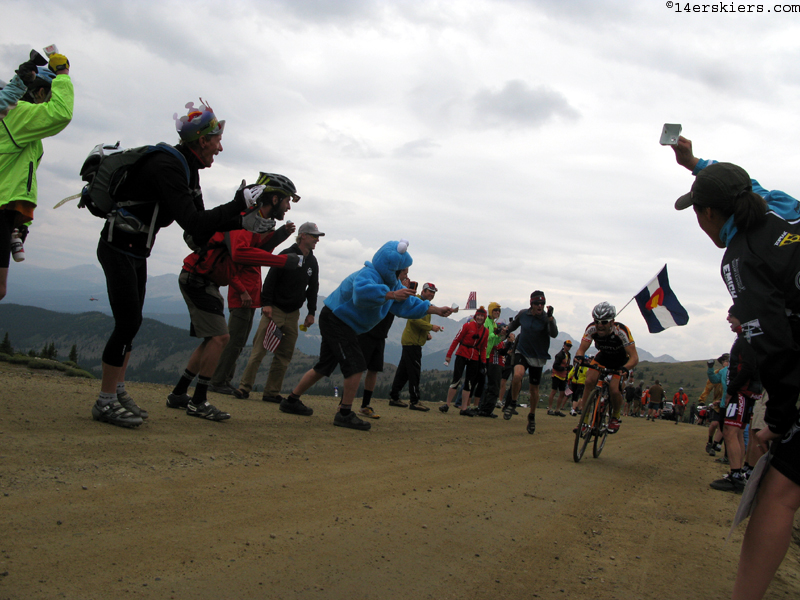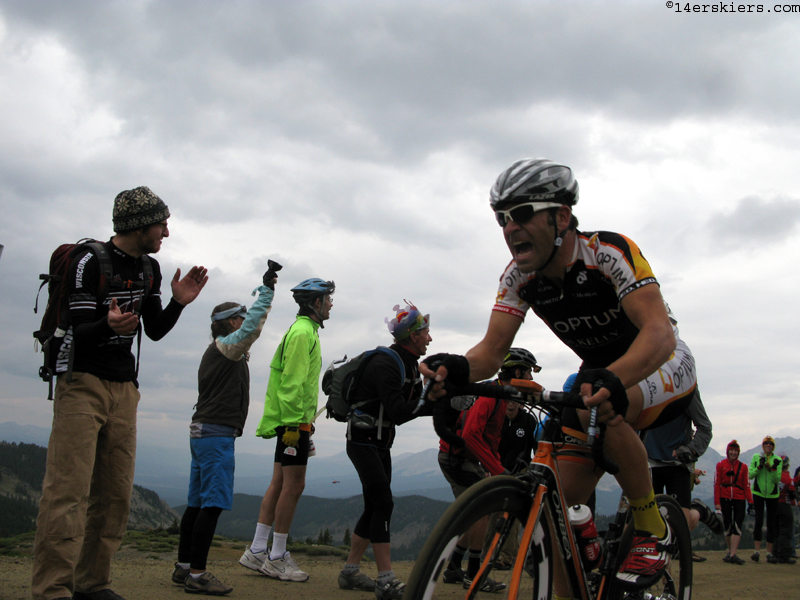 The peleton, containing the big guns like Levi, TJ, and Christian came by minutes later, and began the descent towards Buena Vista. They definitely exceeded the speed limit on this one.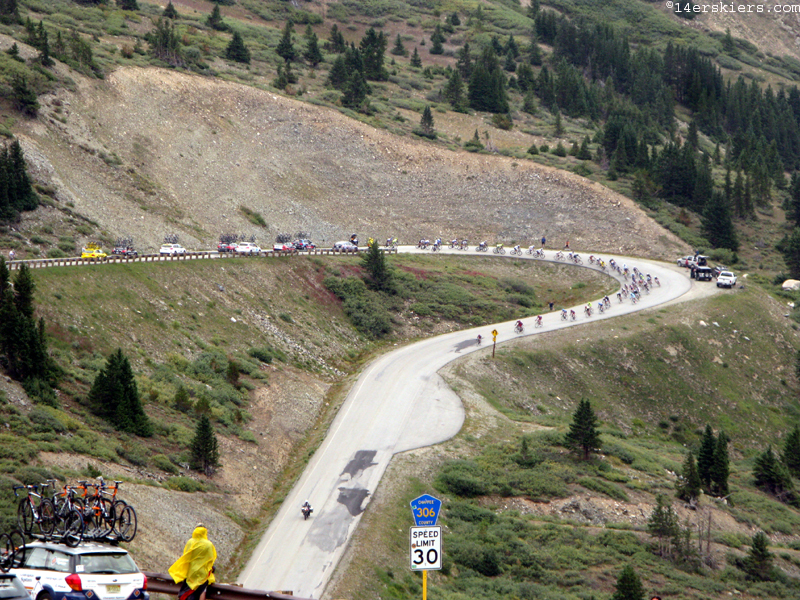 Another group was well behind the rest- including the green jersey Tyler Farrar.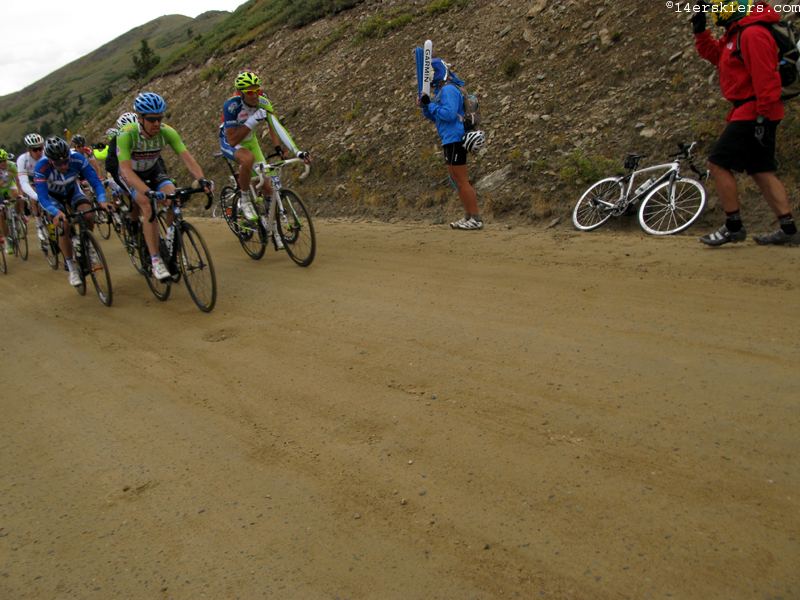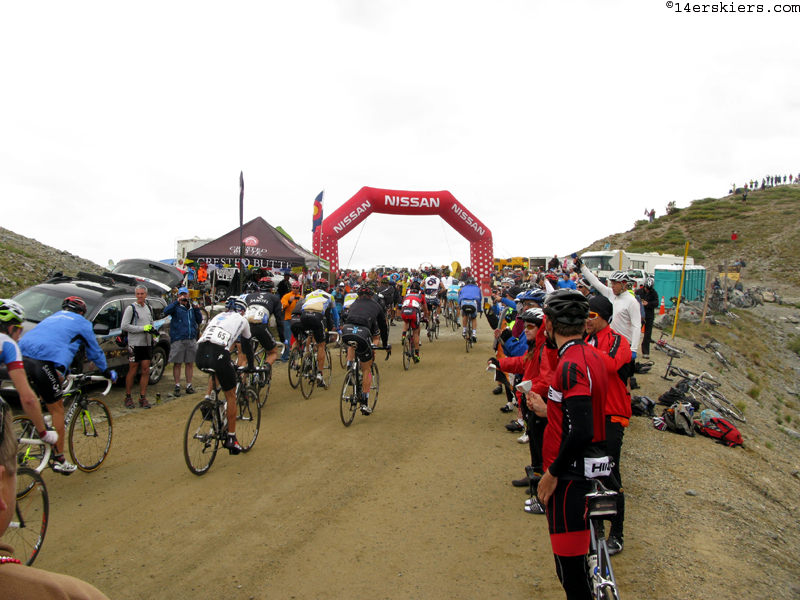 Awesome time, and highly recommended if any of you ever get the chance to watch a race like this in a setting like this. Along with 25 or so other riders, we rode one of my favorite trails in the whole area- Texas Ridge. What a great way to end such a thrilling day.
___________________________________________________________________________________________________________________
Looking for deals this winter? Look no further…

Frank
loves snow more than anything... except his wife.  He ensures his food is digested properly by chewing it 32 times before swallowing.He is a full-time real estate agent serving
Crested Butte and Gunnison
and would be honored to send you his
monthly newsletter.
Latest posts by Frank Konsella (see all)