CO Trail Segment 17: HWY 114 to the Big Bend trail
(Last Updated On: August 27, 2012)
The Colorado Trail's 17th segment, often referred to as Sargents Mesa, is the segment most universally disliked by CT thru-bikers and racers. Needless to say, its dour reputation wasn't fueling my dreams of riding it, but as part of my goal to ride all the legal miles of the CT, it was nevertheless a section I needed to ride. Surprisingly, I was able to find a partner in crime on this segment, since Chris Webster has also ridden most of the CT and was interested in riding a new segment. We dropped a car in Sargents and then made a long shuttle up highway 114 to the CT trailhead near North Cochetopa pass.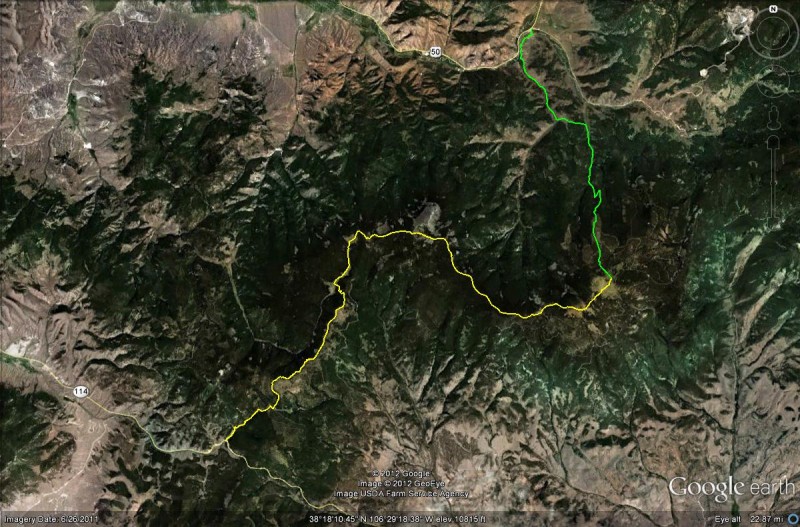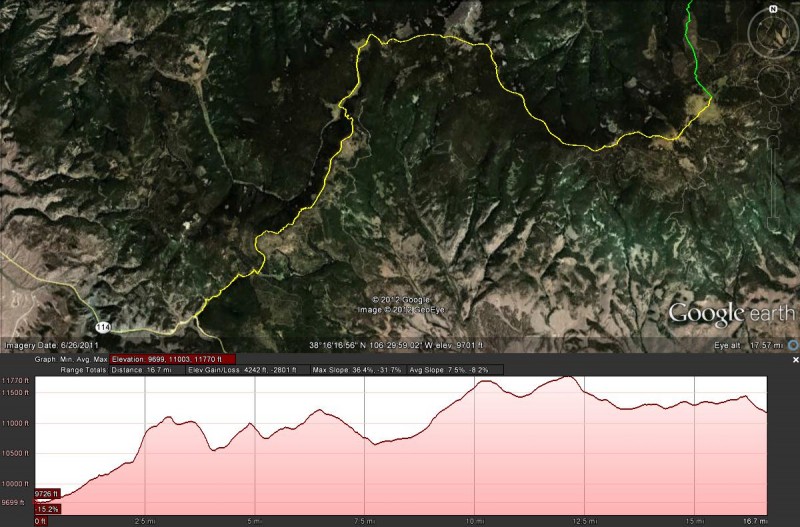 After a short warmup on the road, we started up the trail. No babyheads yet…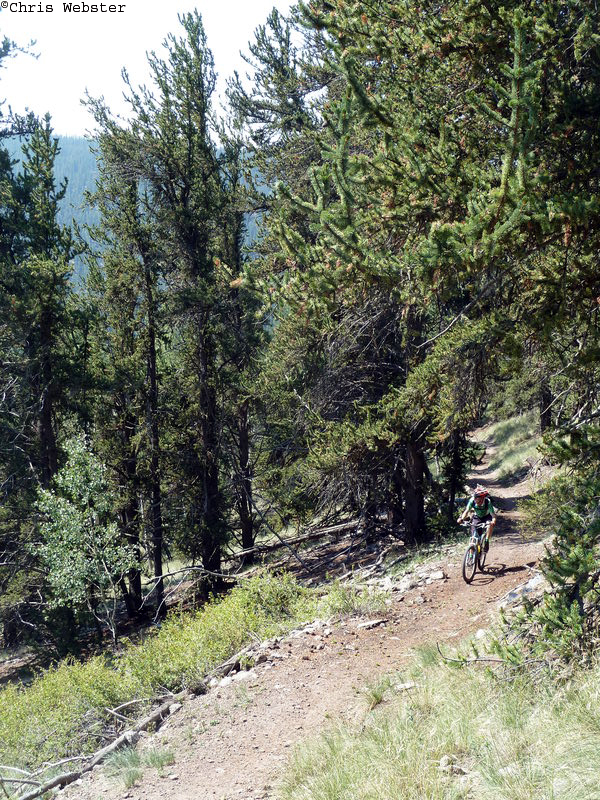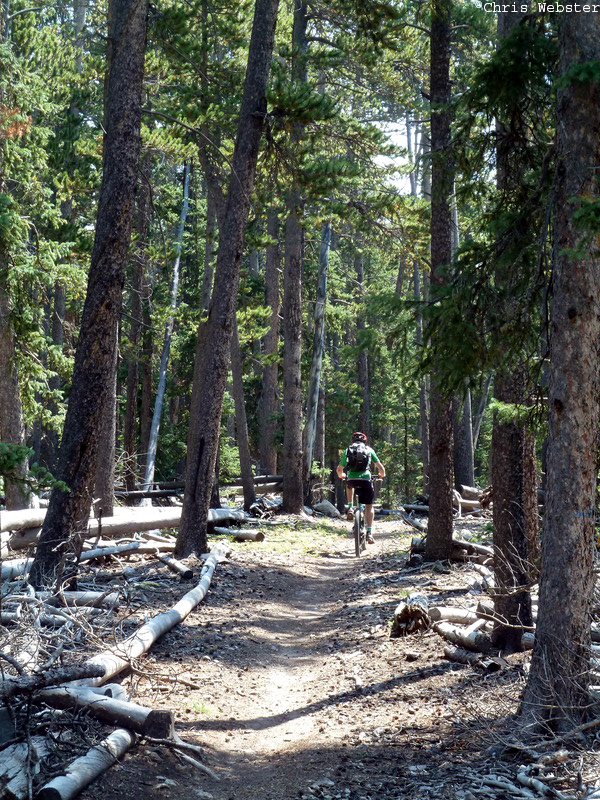 At this point, I was comparing this segment to the black sheep of any family. You know, the one where when you finally meet them you think to yourself "Uncle Billy isn't so bad. He's kind of funny and entertaining more than anything else." It was downright fun, even during the occasional rocky section.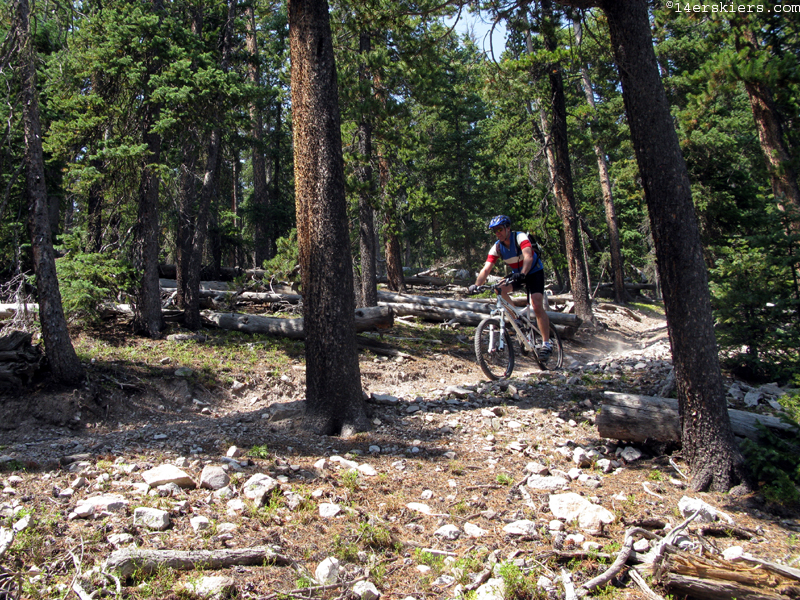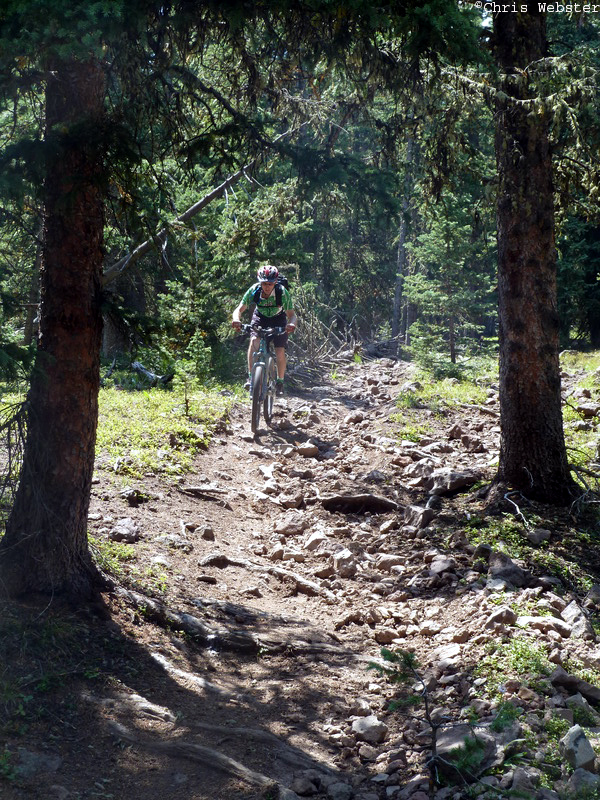 The CT follows almost exactly along the crest of the continental divide for much of this segment, despite being down in the trees unlike most of the divide in Colorado. We weren't sure what type of trees these were- they looked a lot like Bristlecone pines, but they weren't.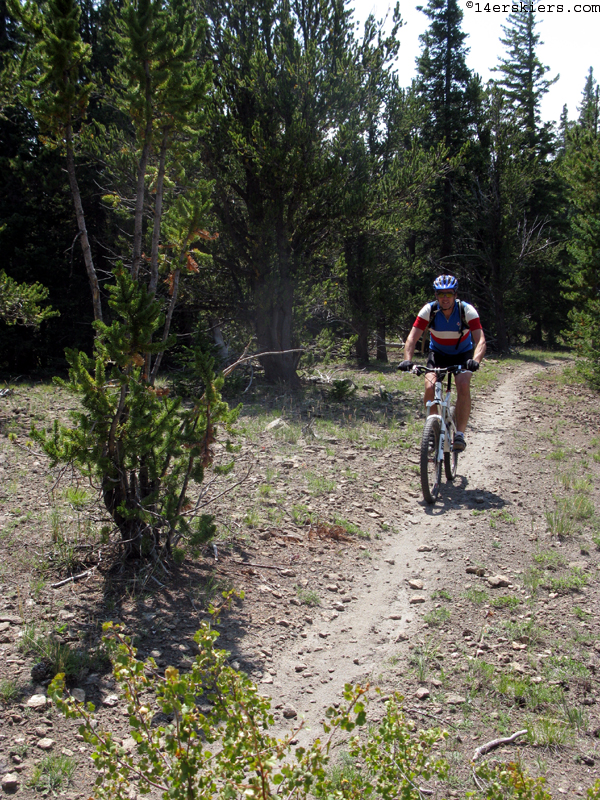 Of course, after some time with every family's "Uncle Billy", you'll probably start to realize why he has a bad reputation. Maybe he is a little annoying and obnoxious. But you know what, I still thought he was more entertaining than anything else.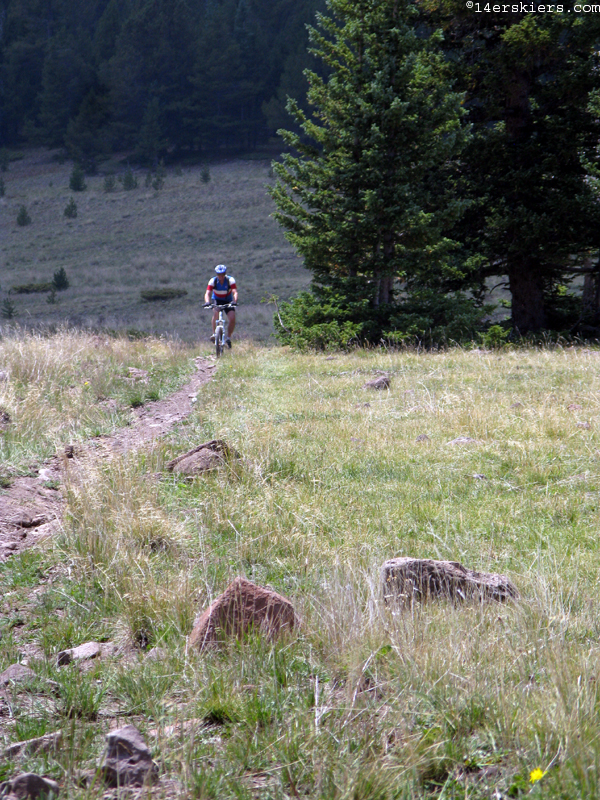 One ride in the area which many locals ride is Dutchman's, which you pass along the CT.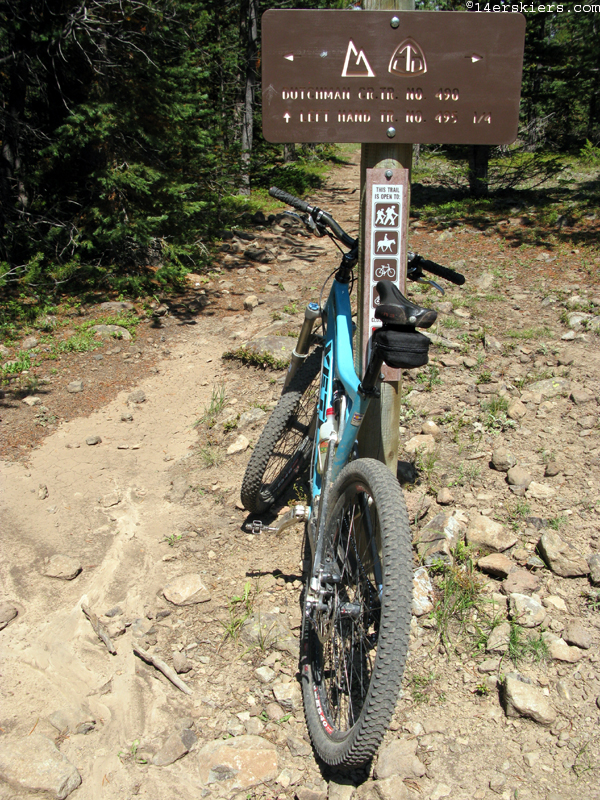 Rocks, rocks and more rocks: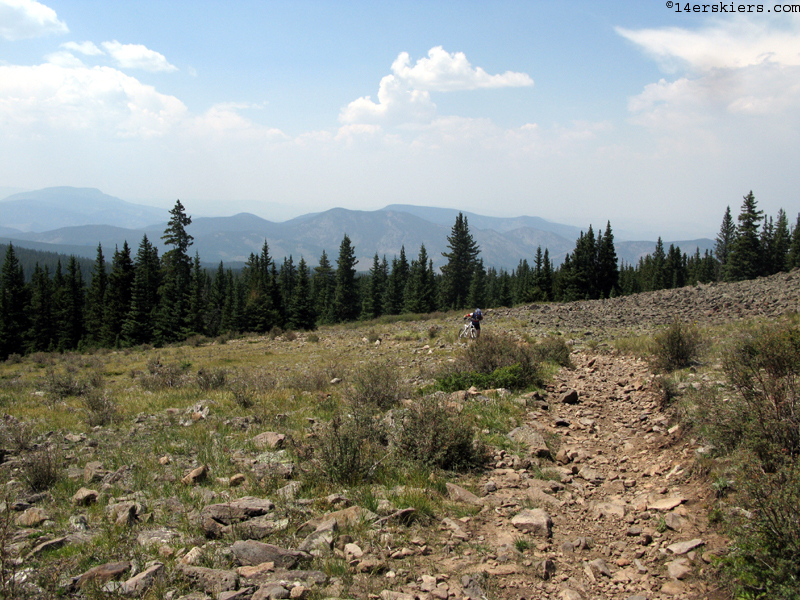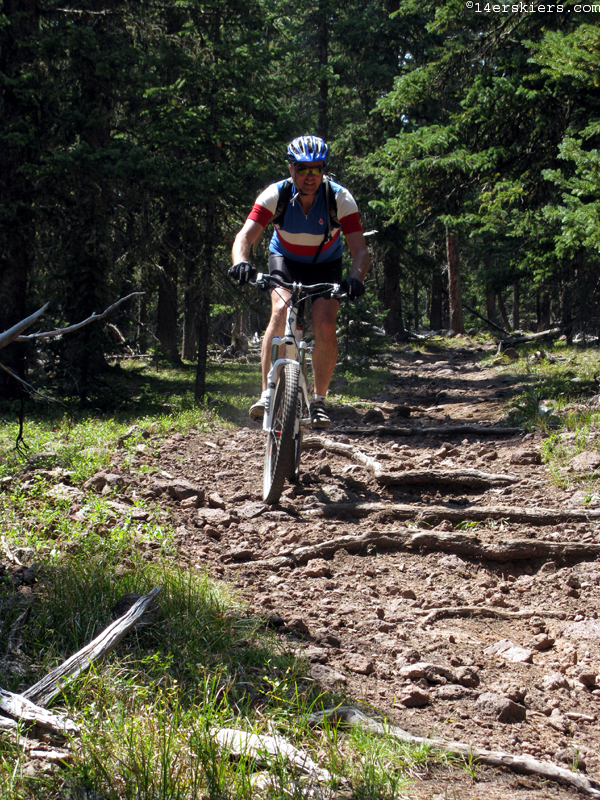 One of the coolest pieces of trail art I've ever seen: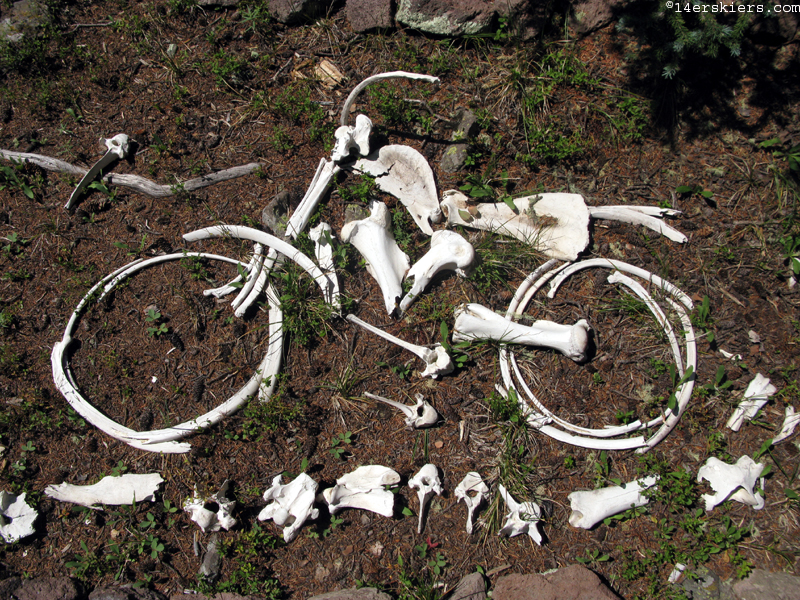 Getting closer to the end…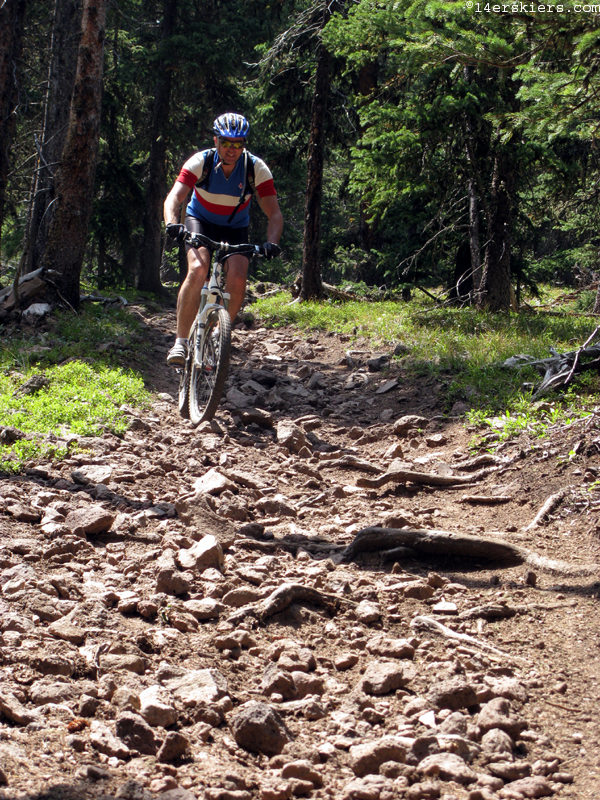 The rocky sections were always broken up by smoother faster sections: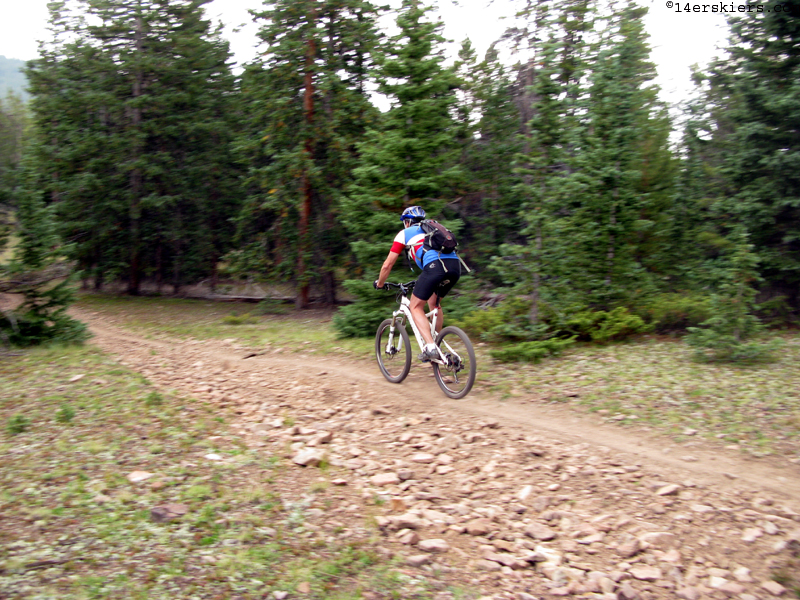 We passed the Long Branch trail which I rode earlier this summer, hoping to explore yet another trail in the area- Big Bend.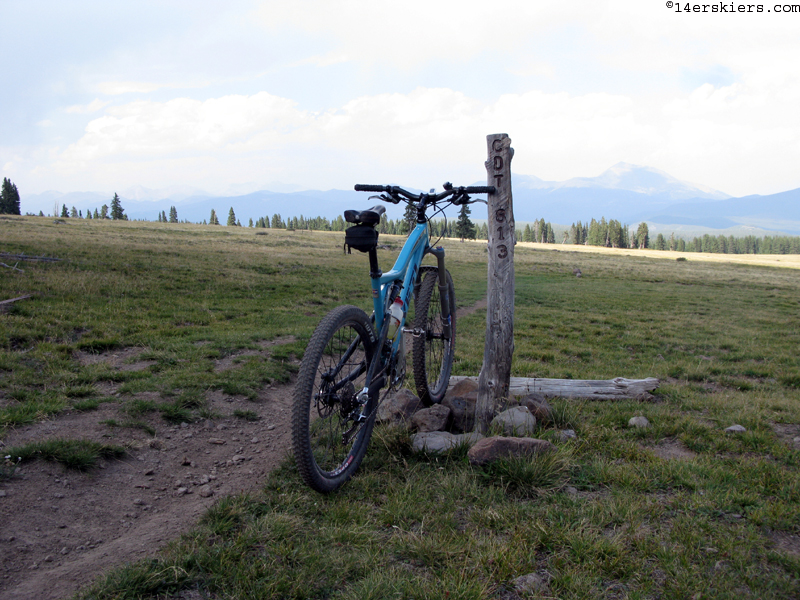 Big Bend was more of the same- rocky, steep, and gnarly. I was loving it.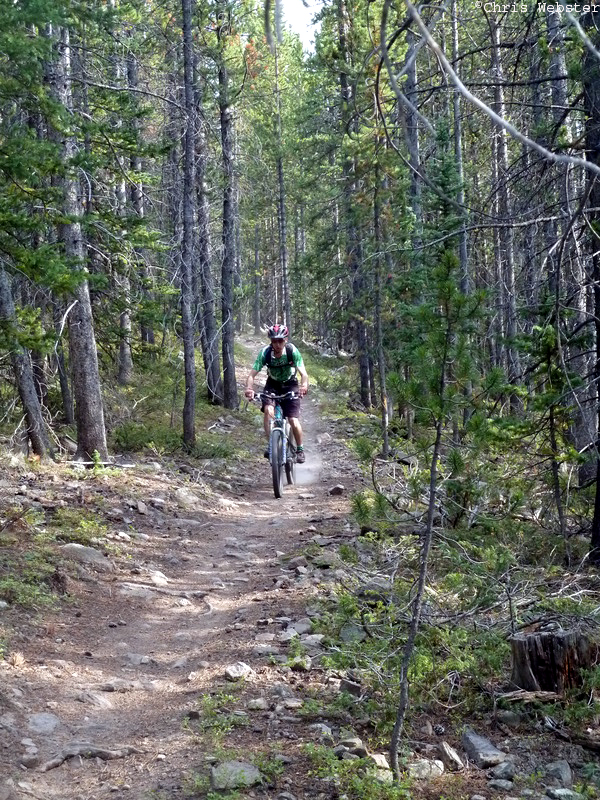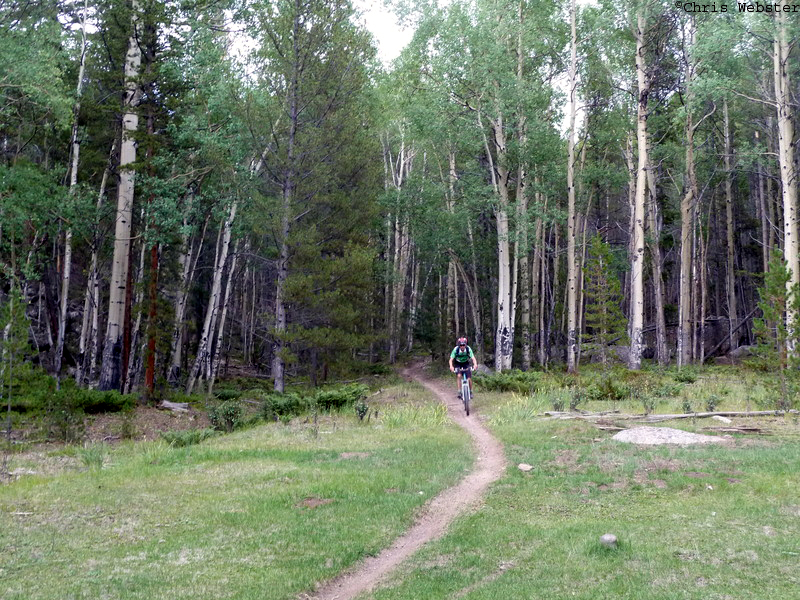 Chris was "rocking out" too: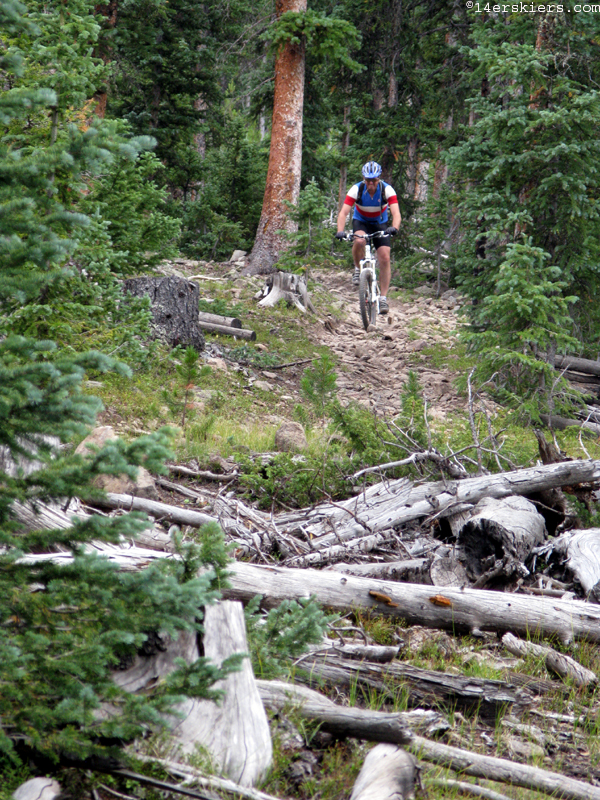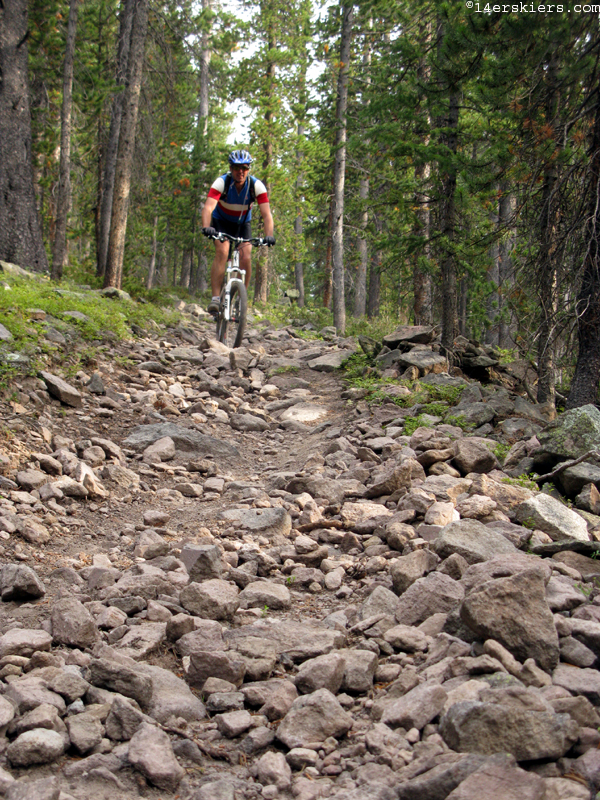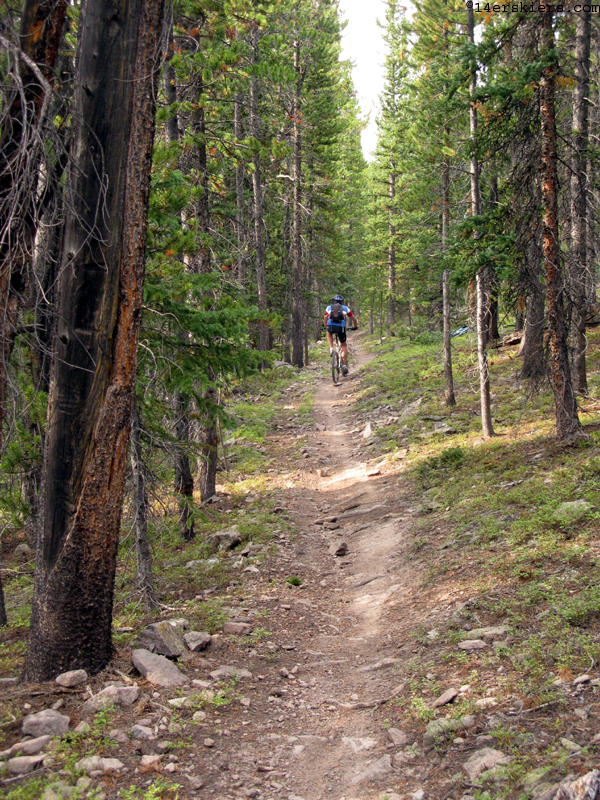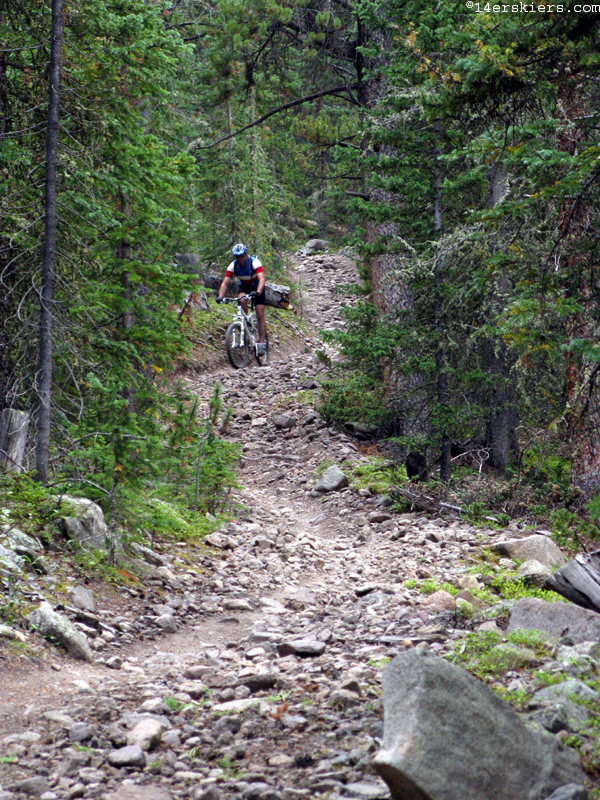 After a quick climb near the end of the trail, we enjoyed a final coast trough the sagebrush under beautiful light.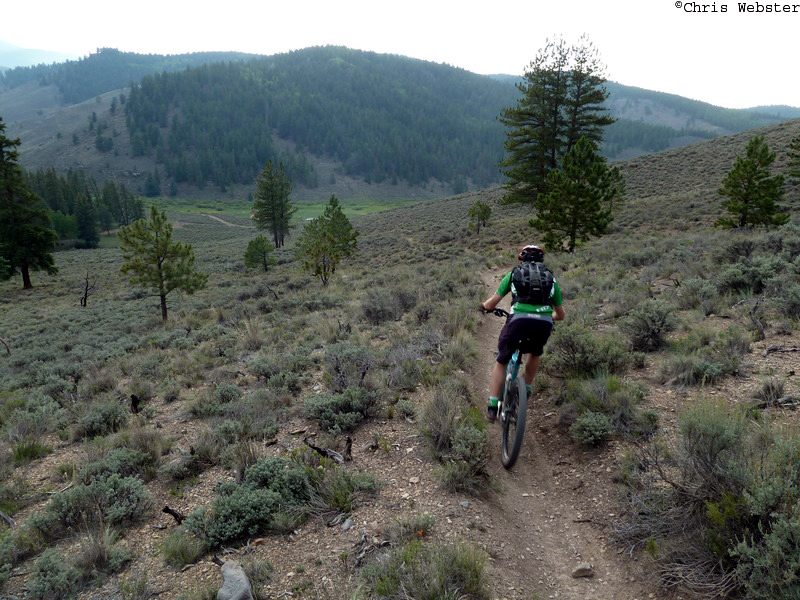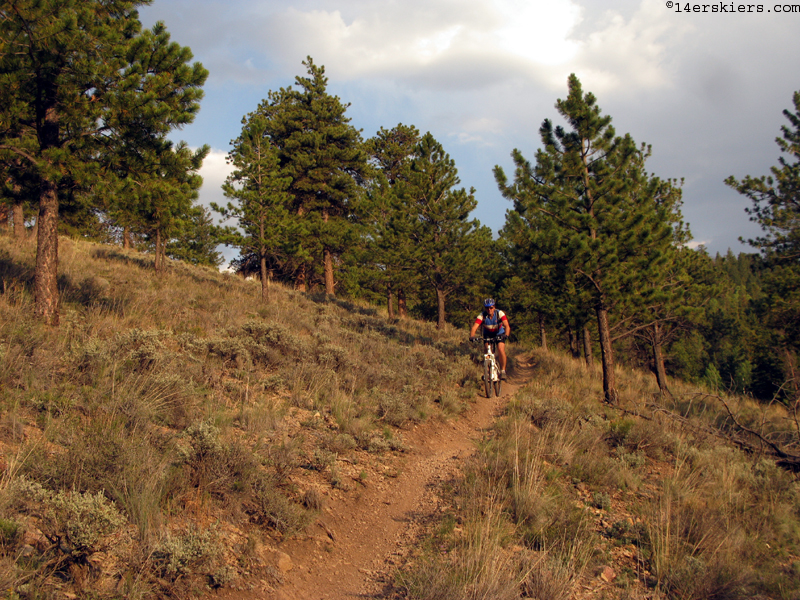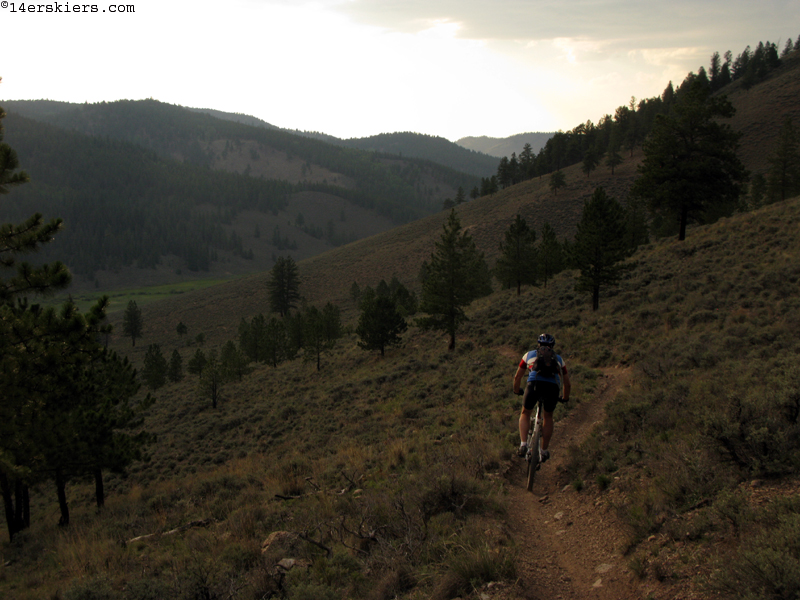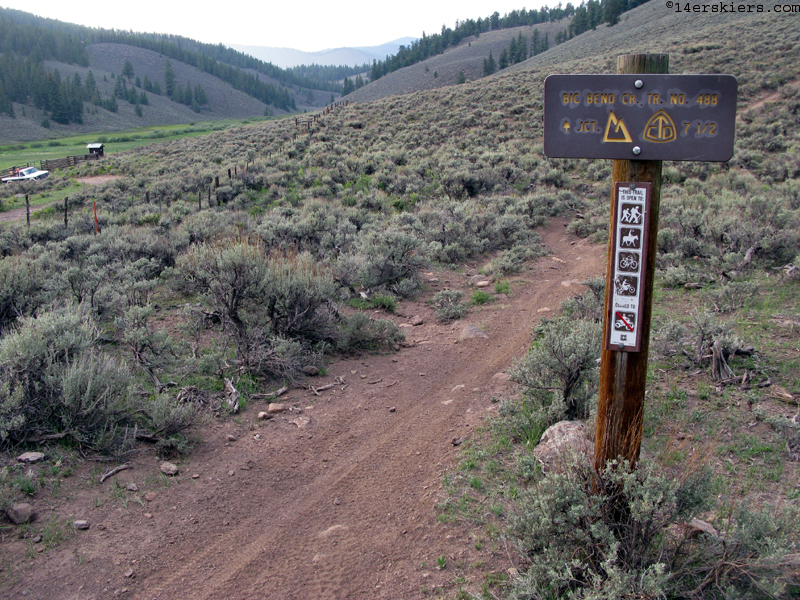 Sargents Mesa- What did I think? Well, I would be lying if I said it's the Colorado Trails' best segment. But I'm not placing it as the worst by any means- I really liked it! That said, here are some reasons why I liked this section even though most thru-bikers don't. First off, I was riding an unladen 6″ bike whereas many thru-bikers are fully weighed down on hardtails for this section. Also, while the elevation profile may not look like it, both Chris and I were quite convinced that this section would be far less enjoyable heading towards Durango, the opposite of what we were doing. Oh, and we weren't 200-some miles into it when we hit this section. Still, if you don't mind rough riding, this is a trail route to consider.
___________________________________________________________________________________________________________________
After this ride, you may need a new tire or tube or seven. Find great deals here:
Frank
loves snow more than anything... except his wife.  He ensures his food is digested properly by chewing it 32 times before swallowing.He is a full-time real estate agent serving
Crested Butte and Gunnison
and would be honored to send you his
monthly newsletter.
Latest posts by Frank Konsella (see all)