TBT: Baldy Lake-Dutchman-Hicks Gulch | 10.6.17
(Last Updated On: October 17, 2018)
This post is part of a Throwback Thursday series featuring trip reports that we haven't had a chance to write about until now! Look for them on Thursdays!
Brittany and I rode some pretty random trails last year. It was great to explore again- after 20+ years sometimes I forget that there are still a few trails in the area that I haven't been on. Down in the Needle Creek area of the Cochetopa Hills, there are still quite a few that I hadn't been on. One of those was Baldy Lake. As with any trail in that area, info was sparse and we weren't sure if it would work well as an uphill. We stopped at the Tomichi Trading Post in Sargents to get a couple of last-minute snacks and the owner took one look at our "pedal bikes" and thought we were nuts. Only one way to find out…
Even though it was only early October, we were freezing at the trailhead. Heather quickly had a small mechanical, which only added to our shivering, but once we got in the sun and started climbing, we warmed up, for the most part. It was definitely pretty: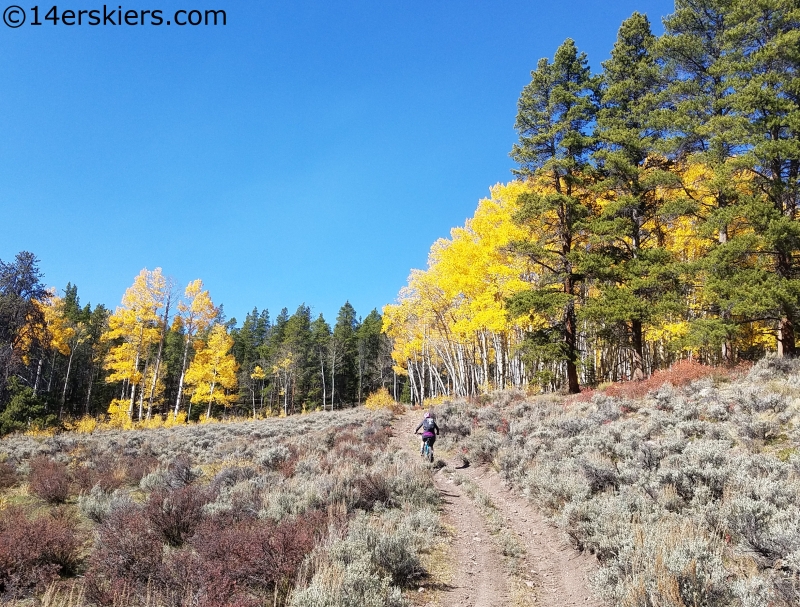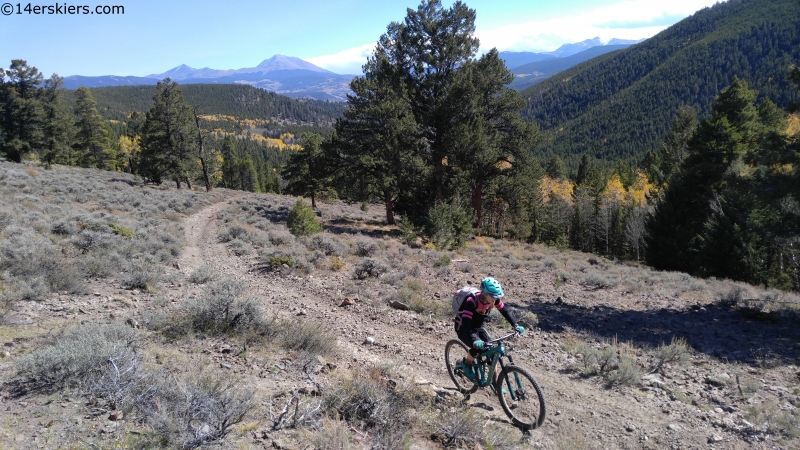 There was some hike a bike getting to Baldy Lake, but all in all it wasn't bad, especially by Needle Creek standards: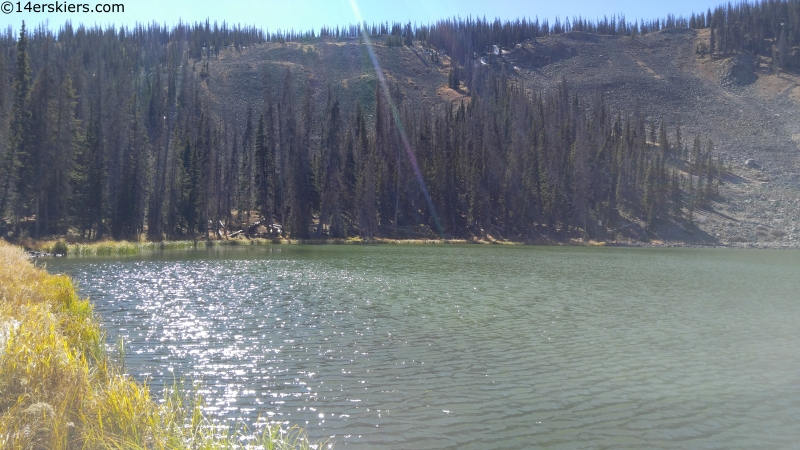 Continuing on towards the Colorado Trail, we were once again able to ride as much as hike. Bottom line- the Baldy Lake trail isn't a bad way to get to the Colorado Trail and then connect to other trails from there.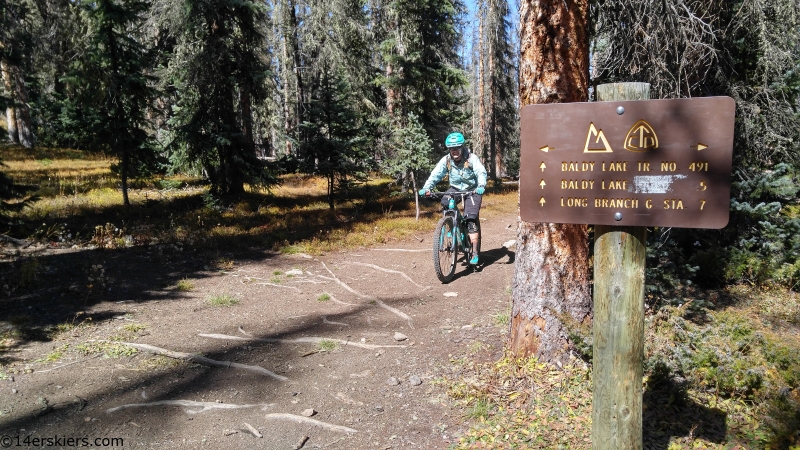 We then went west on the Colorado Trail, which has some fun sections. Brittany, with the San Juans behind: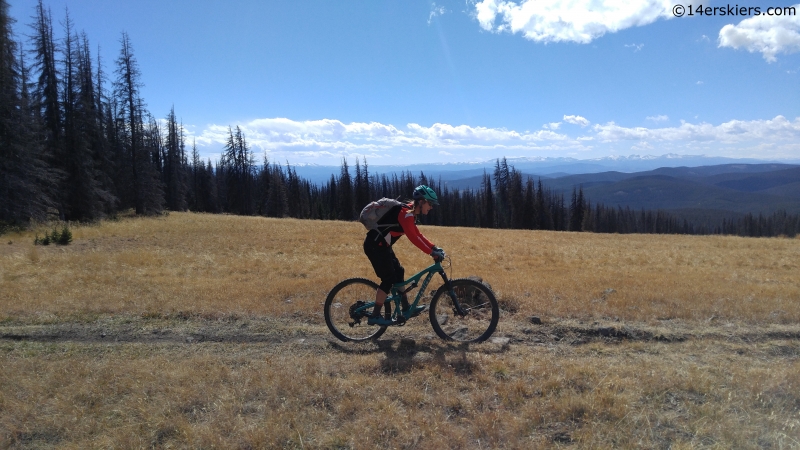 Heather. The Cochetopa Hills and Sargents Mesa have always been known for rocky mountain biking. Fun if you have the skills: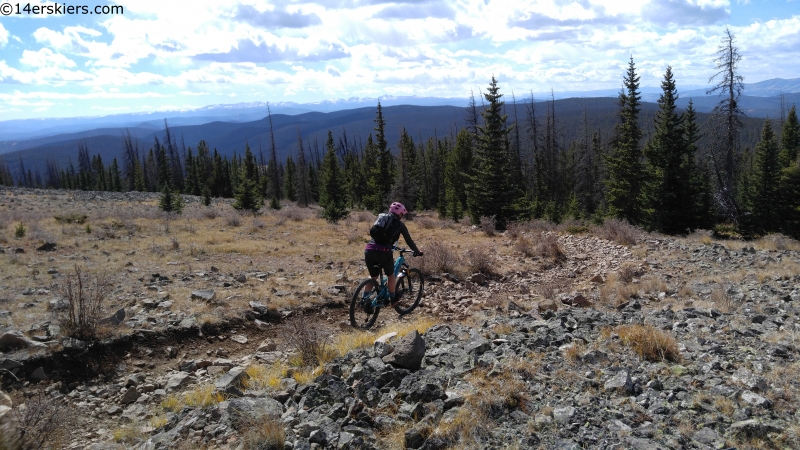 Frank: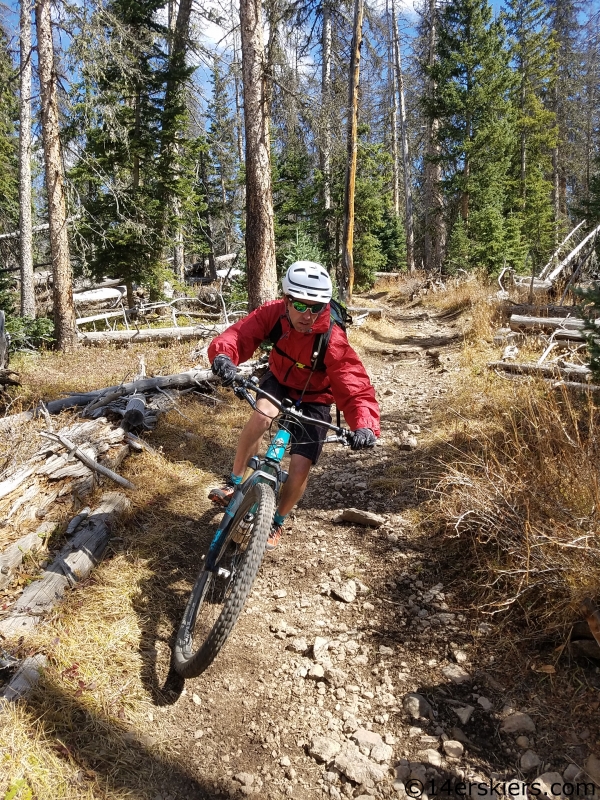 Then it was time to descent Dutchman. When Brittany and I rode Dutchman earlier in the summer, we were tired from a long day on Left Hand to get there, plus there were some wet spots and swarms of mosquitoes. It was much better this time around, especially since we weren't as tired. Heather negotiating a rocky segment of Dutchman: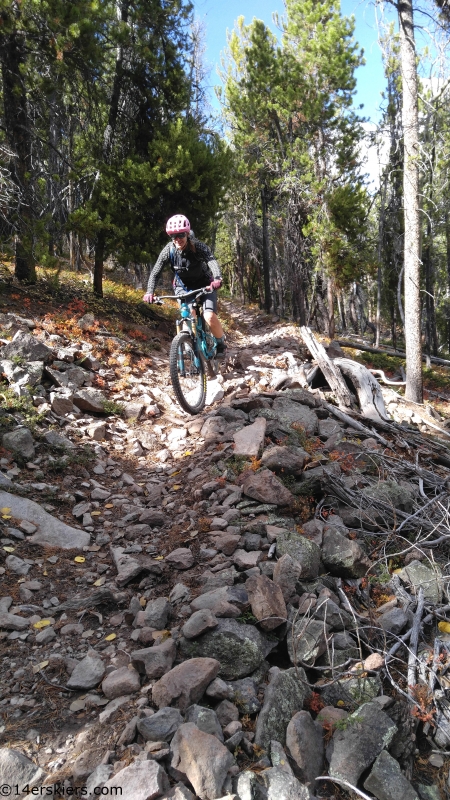 Frank: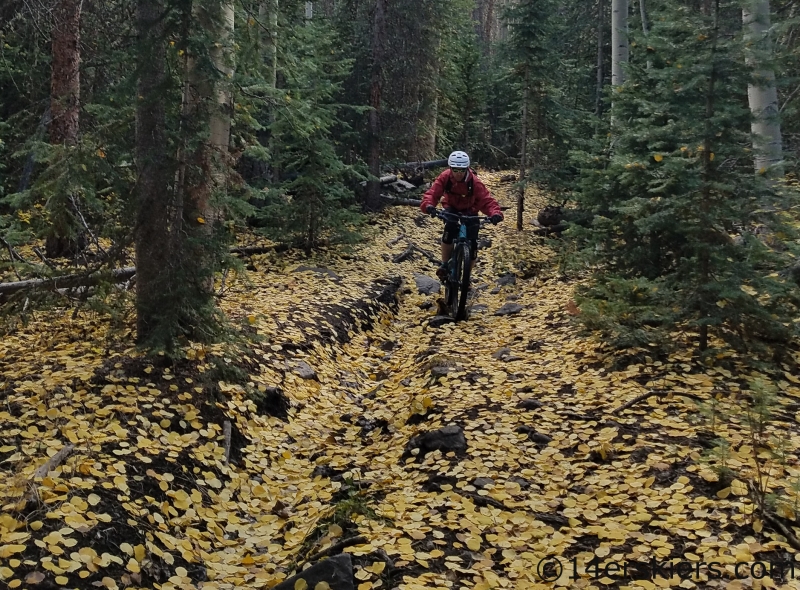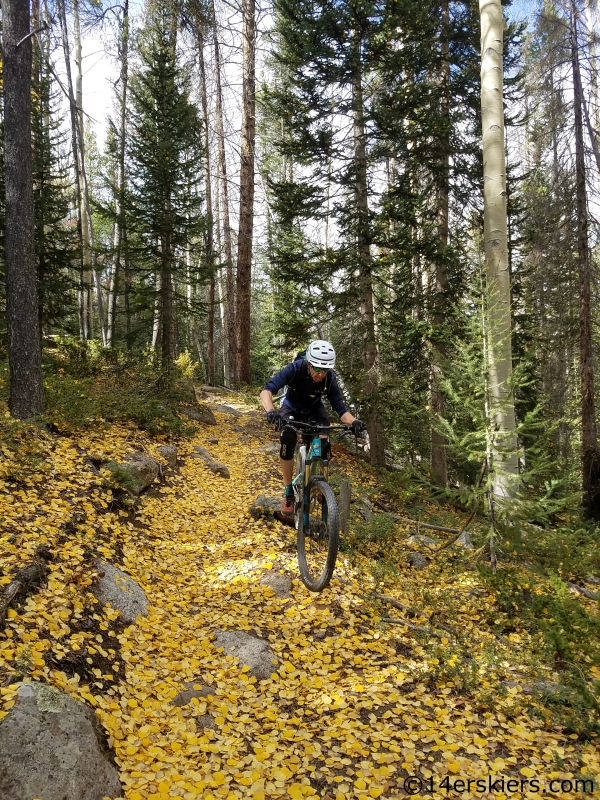 Unlike our previous trip down dutchman, we didn't have to do the heinous climb out. Instead, we rode the Hicks Gulch trail, which wasn't bad at all. Brittany, on the final climb: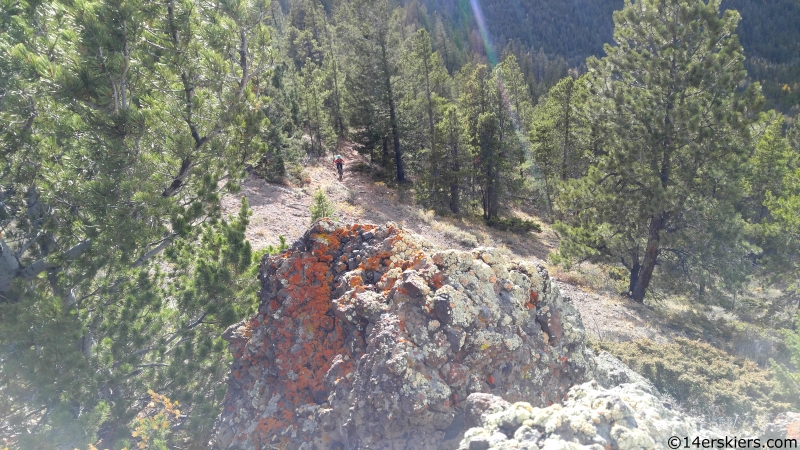 Despite what the Tomichi Trading Post owner thought, this wasn't a bad route at all. It's a nice way to do Dutchman, since you miss the climb out, and it is also a decent way to do even gnarlier trails like Big Bend and Long Branch. If you like adventure riding, all are worth a look. Here's the map:
Frank
loves snow more than anything... except his wife.  He ensures his food is digested properly by chewing it 32 times before swallowing.He is a full-time real estate agent serving
Crested Butte and Gunnison
and would be honored to send you his
monthly newsletter.
Latest posts by Frank Konsella (see all)
Summary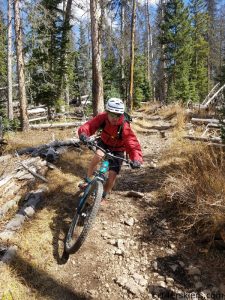 Article Name
TBT: Baldy Lake-Dutchman-Hicks Gulch | 10.6.17
Description
Mountain biking trail trip report from the Cochetopa Hills/ Sargents Mesa area near Sargents, CO, including a portion of the Colorado Trail. Great option for lovers of solitude, adventure riding, and technical, rocky riding.
Author