TR: Marshall Pass- CO Trail Segment 16- Long Branch Trail
(Last Updated On: June 27, 2012)
As many of you know, I am hoping to ride every single legal inch of the Colorado Trail, possibly this summer although it may take longer than that. I chose this segment first for a few reasons- it's close, I knew it was melted out, and it epitomizes what I want this project to be, in that I found a loop on the map that I hoped would not just utilize a segment, but had a chance of being a fun ride on its own accord.
I asked a number of different sources for information on this loop, but in the end everyone just repeated the rumors often whispered about this section- it's loose and rocky. Well, there's only one way to find out, I figured, so I decided to check it out. When I tried to recruit a riding partner or two, and proceeded to describe a 40+ mile ride of questionable quality, it was no wonder I was unable to find any takers. Solo, this mission would be, says Yoda.
The route. CT in Yellow, Marshall and Long Branch in green: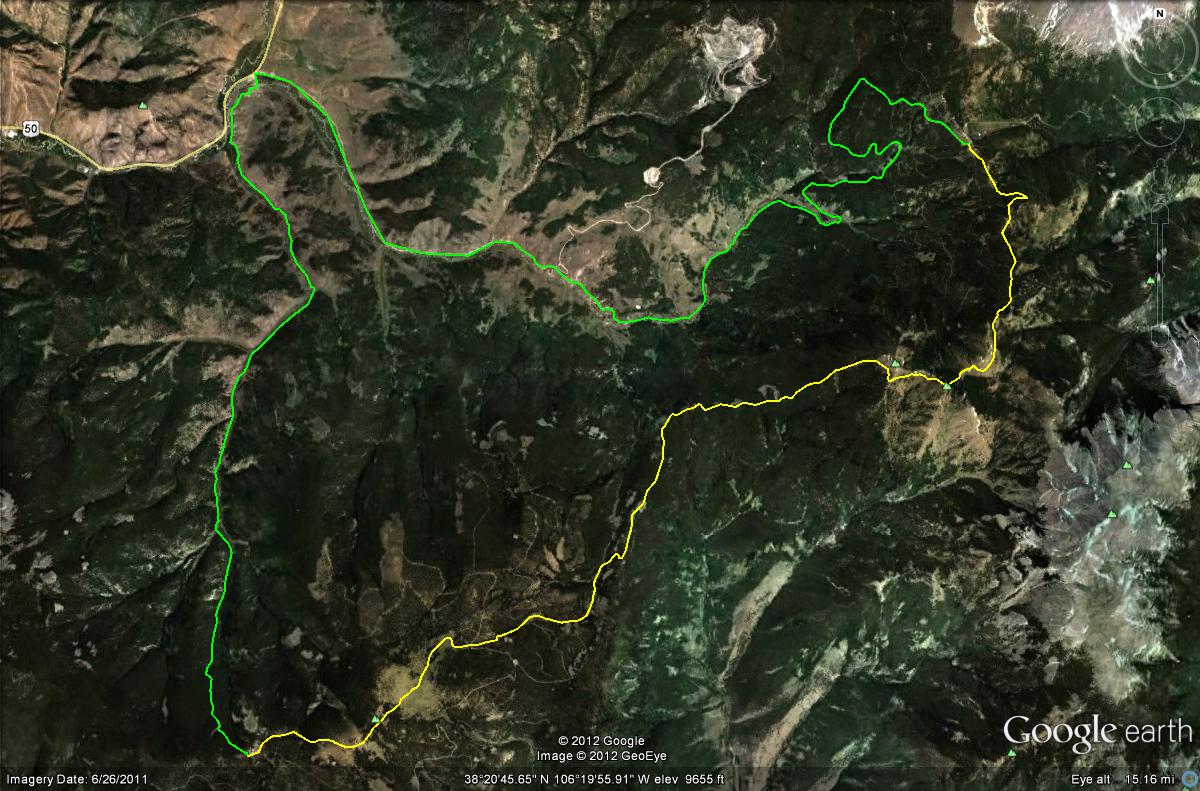 The first 17 miles encompassed the Marshall Pass road, which went by pretty quickly thanks to some tunes. Marshall Pass is blissfully quiet- I saw 4 ATV's and one Great Divide rider within those 17 miles. So it was a bit of shock when I joined the Monarch Crest riders for a few miles after reaching the pass. Meanwhile, the weather was looking a bit threatening, which I was finding particularly annoying since it hasn't rained here in at least a month.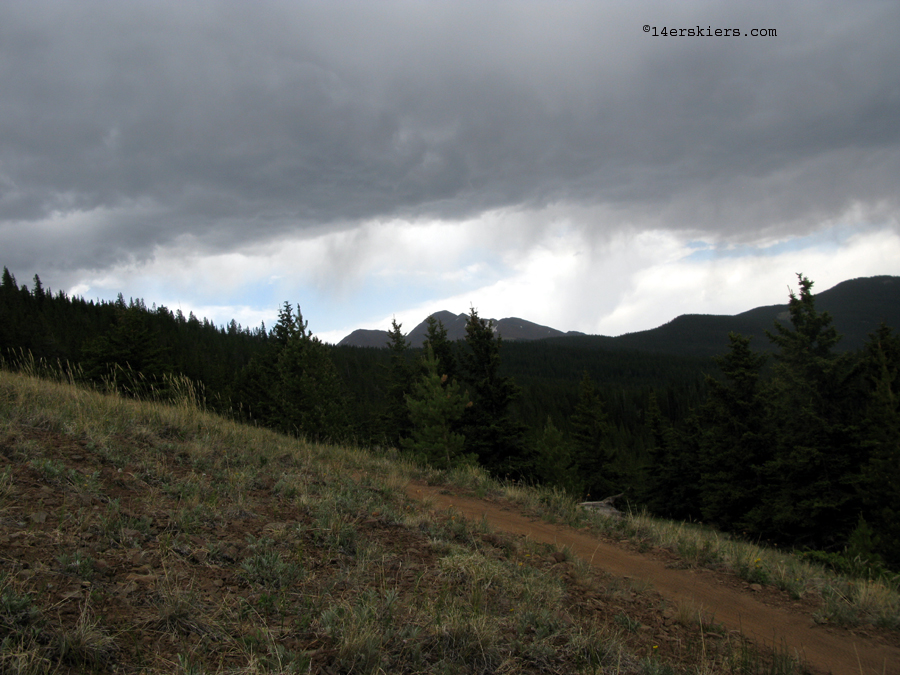 After a few lightning strikes and a corresponding number of raindrops, it was time to give it a go. The Colorado Trail in this area suffered a major tree blowdown (like quite a few other areas in the Arkansas valley), but thankfully it had already been cleared. Interestingly, the trees had been uprooted, rather than snapped, by the wind.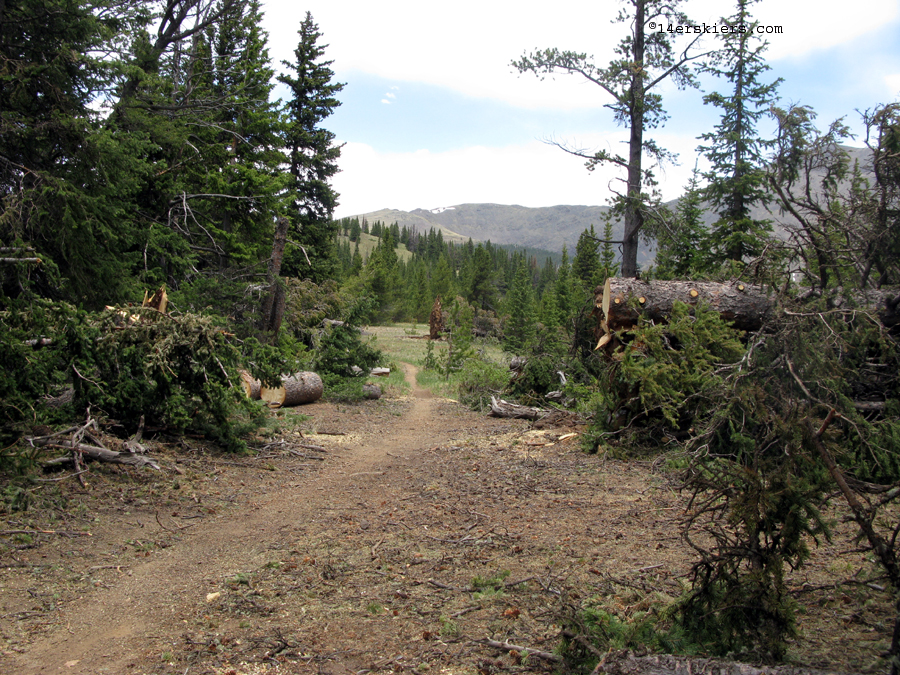 After leaving the Monarch Crest hordes after the Silver Creek turnoff, I was confronted by some surprisingly great and somewhat rugged trail: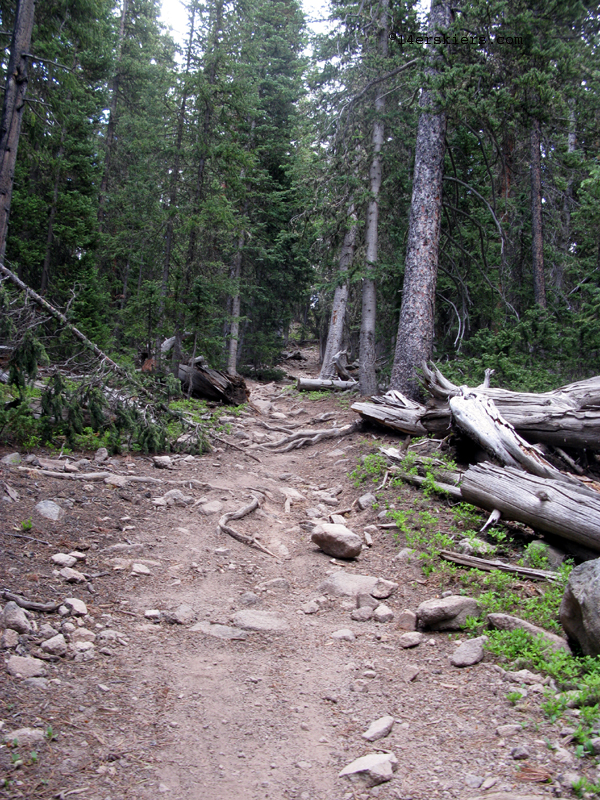 And even more surprisingly, some pretty amazing smooth trail: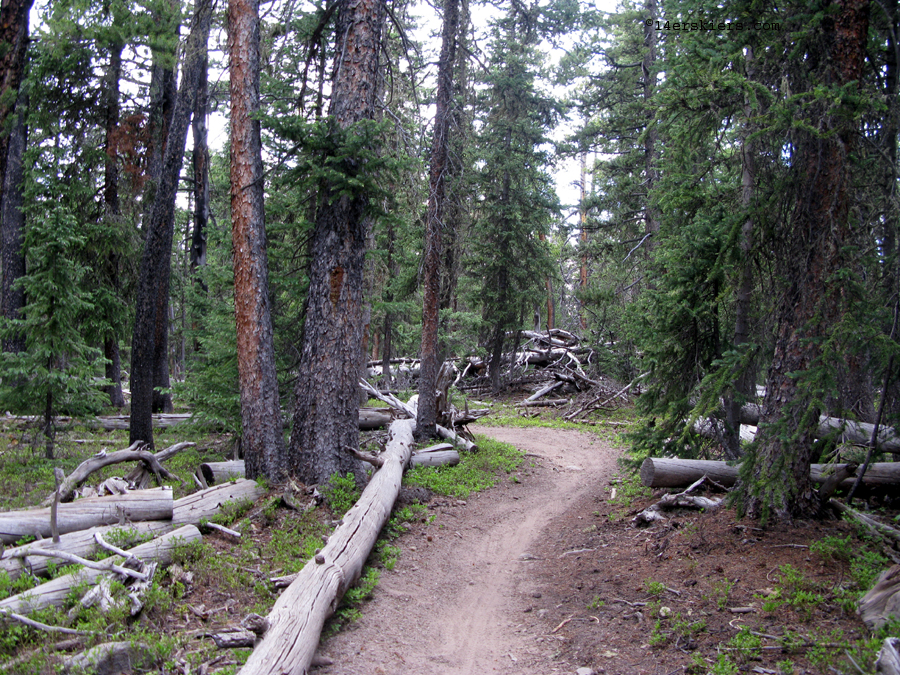 It was already becoming clear that this segment of the CT was going to bring a little bit of everything to the table. Meanwhile, I tired to calm my nerves as I rode through densely packed and parched forest not long after a dry thunderstorm.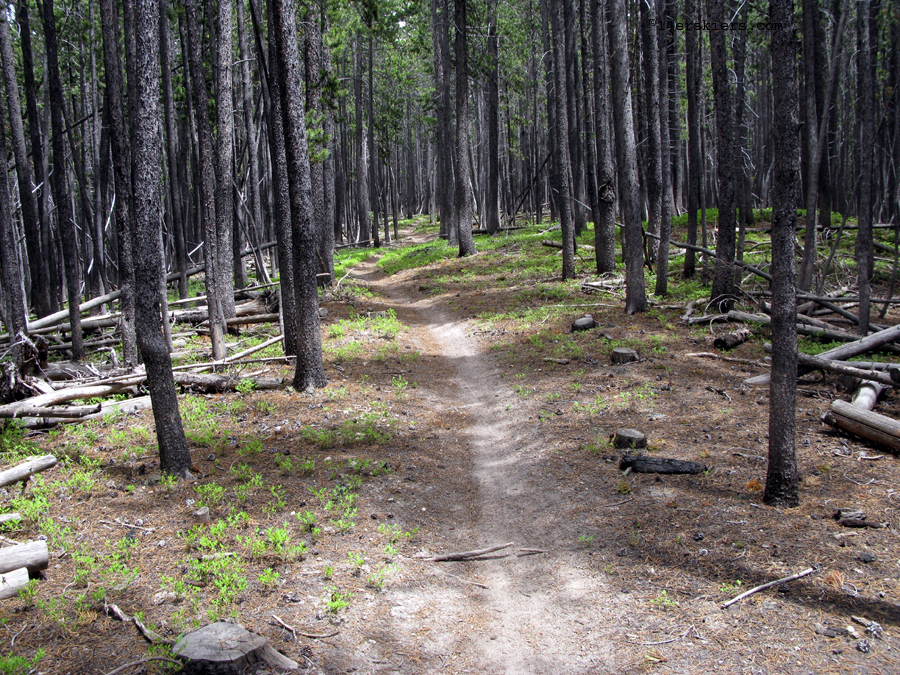 While this section doesn't have the alpine beauty of other CT segments, it was still beautiful in its own way. Marshall pass road is below.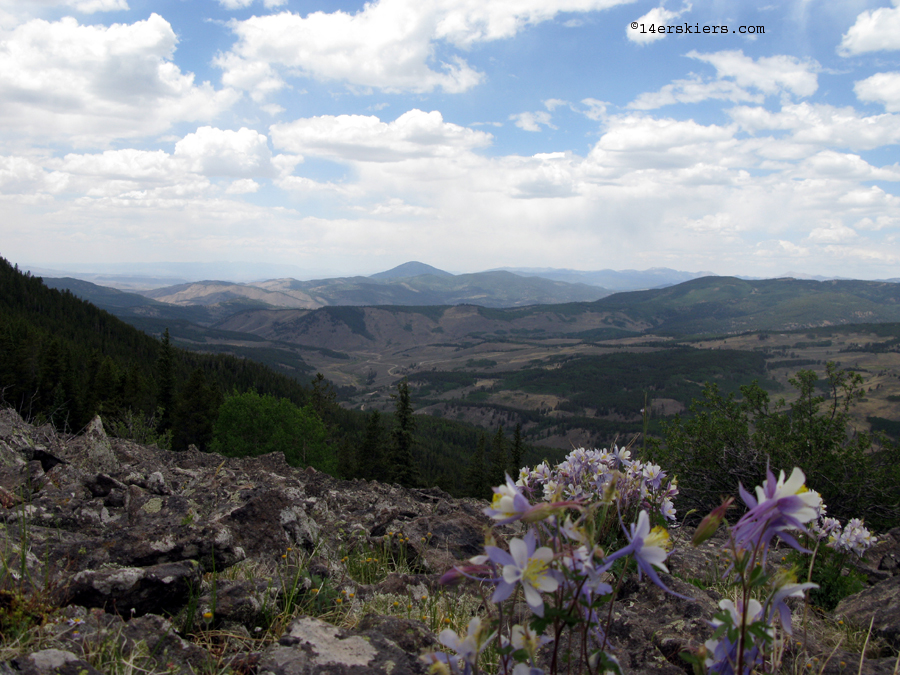 After a long time going up and down on all types of trail surfaces, I finally made it to the Long Branch trail (Take note: .1 miles before the Long Branch trail, you will be on a bit of an ATV track and it would be really easy bomb right by and miss the CT, despite it being well-marked).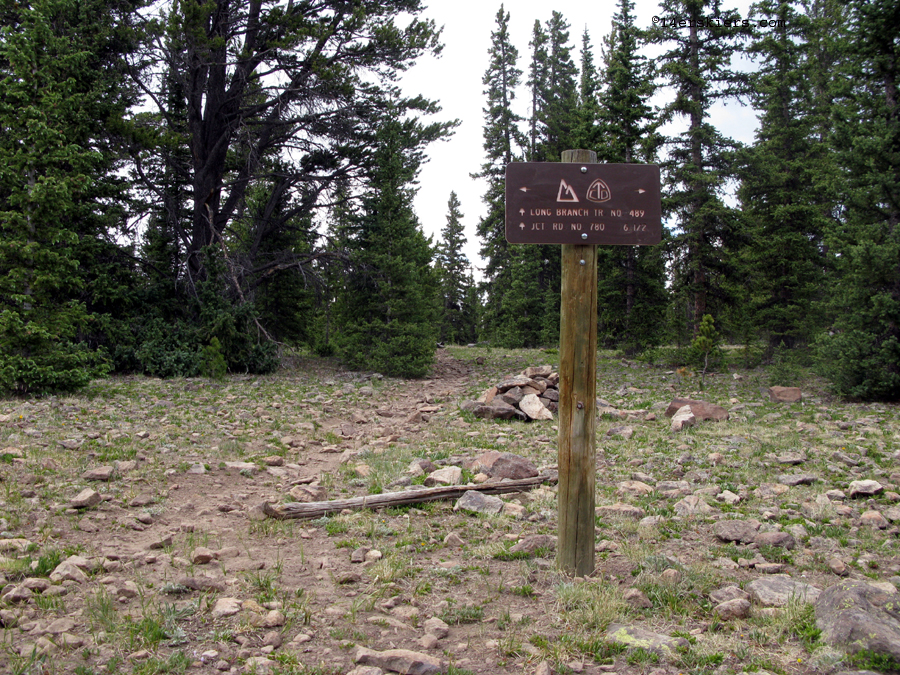 Long Branch was steep, rocky and a whole lot of fun: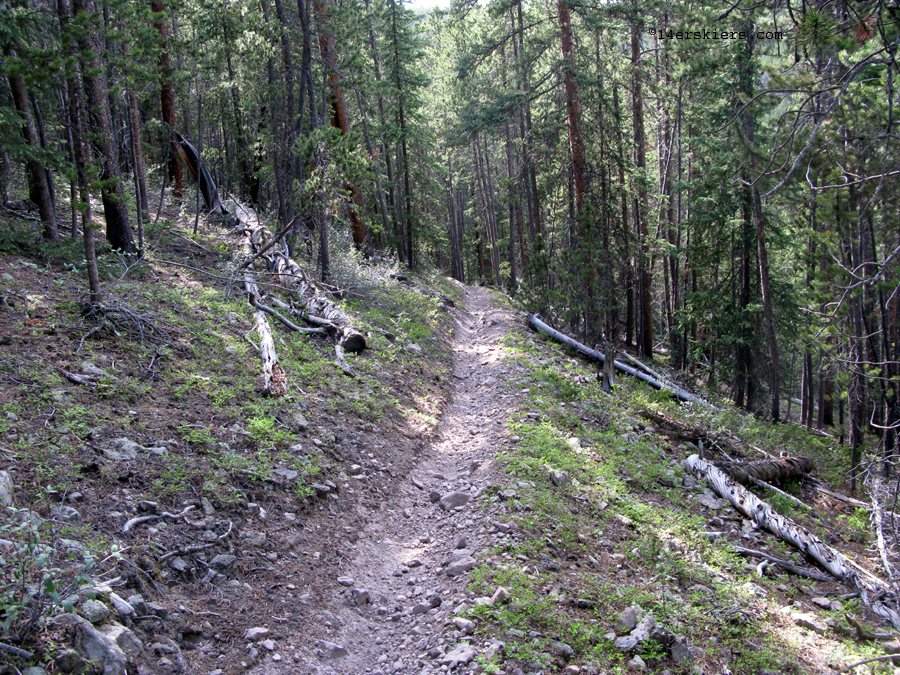 After a 6.5 mile downhill, the trail turns into a road and eventually I found myself back in Sargents, home of highly appropriate street names.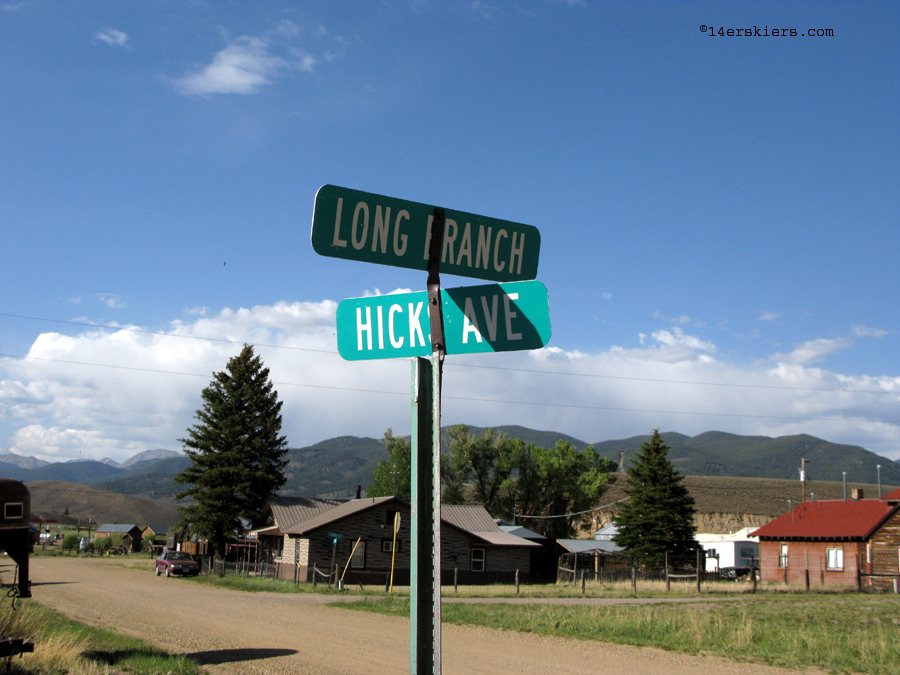 Oh, and a water tank, too: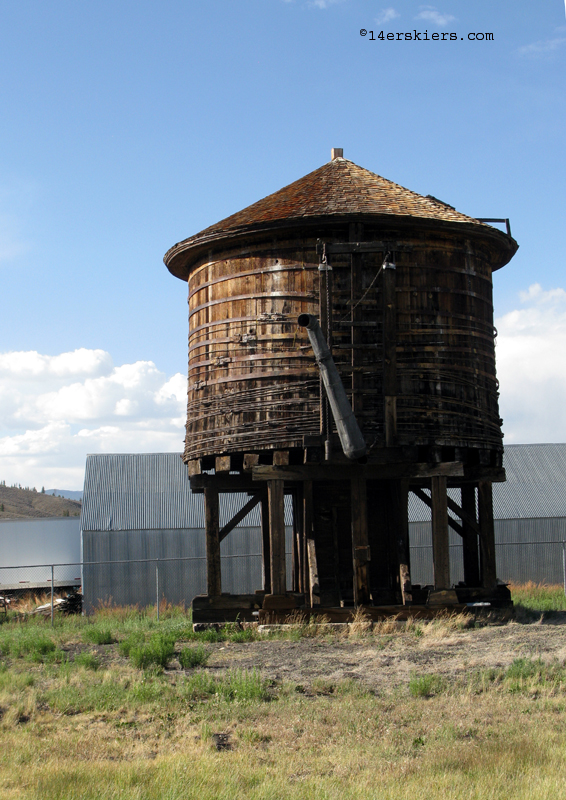 So, here's the stats: 46 miles, 5 hours and 45 minutes of ride time (a lot more than that with stops), and about 5600′ of vertical. When I got back to Crested Butte, a friend asked the all-important question: "Would you ride it again?" Given the parameters of my CT project, of course- it was a good loop for that segment of trail. On its own? It was fun (but painful), but compared to the incredible trails of the Monarch area, it doesn't quite stack up unless you're looking for adventure. Which isn't to say that it was a bad loop so much as to point out that all the trails in the Monarch area are tremendous. It would be better to shuttle Monarch and ride the crest instead of Marshall. Also, take note that there are some other trails worth exploring in this area- including Big Bend and Tank Seven.
___________________________________________________________________________________________________________________________

Frank
loves snow more than anything... except his wife.  He ensures his food is digested properly by chewing it 32 times before swallowing.He is a full-time real estate agent serving
Crested Butte and Gunnison
and would be honored to send you his
monthly newsletter.
Latest posts by Frank Konsella (see all)