TR: Skiing Mount Edwards (22 May 2018)
(Last Updated On: June 17, 2018)
Many of our readers have moved on from ski season, and we mostly have too. But, we enjoyed a lot of great skiing in Colorado through the end of May and into early June. We have many reports to catch up on from this late spring skiing, many of which will need to wait until Throwback Thursday reports in the fall. But, for now, we'll share one of our more favorite May adventures – skiing Mount Edwards.
After skiing Mount Rainier in mid-May, I headed south to ski a few things in Bend, Oregon. Eventually, weather there forced me to return back home to Colorado where the snowpack was quickly transitioning to late-spring conditions. Suncups and runnels were already prevalent on many south and east-facing lines. But high north faces were holding up well. My schedule worked out well for quick stop in the Summit County area on my way back from Oregon, before returning home to Crested Butte. Mount Edwards fit the bill, and Natalie and Larry were willing to join.
Mount Edwards is one of those peaks that even many backcountry skiers haven't really heard of. Accessed from the same trailhead at Bakerville as Torreys, Grays, and even Grizzly Peak, Mount Edwards sits in the shadows of these classic peaks. But, Mount Edwards can hold its own, and the lines that it offers can arguably be better than what's offered on its sister peaks. Certainly you're bound to see less people on Mount Edwards too.
The northeast face of Mount Edwards was our objective. We could not stop staring at it in the morning light. The routes near the top looked on the thin side, but doable.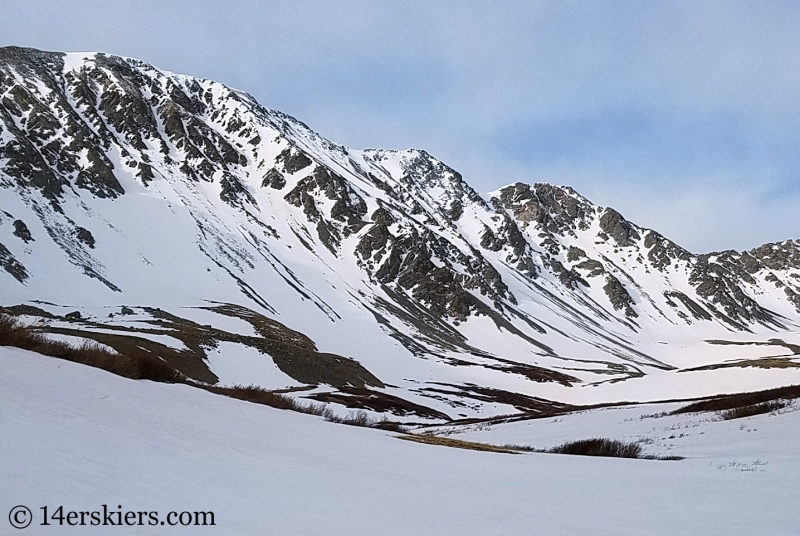 Larry and I opted to ascend the northeast face, which would also be our descent route. Natalie decided to head up valley a little further to ascend Goldfinger couloir. We had a lot of bootpacking to do! Larry.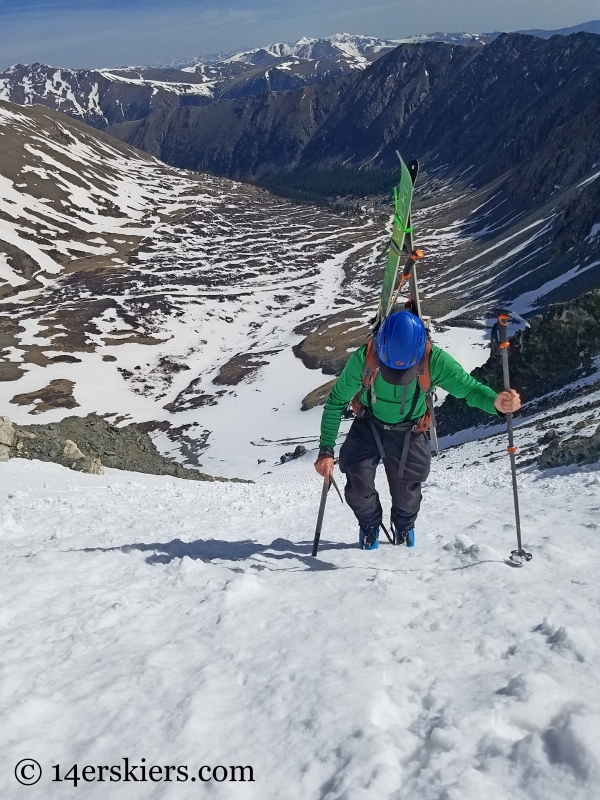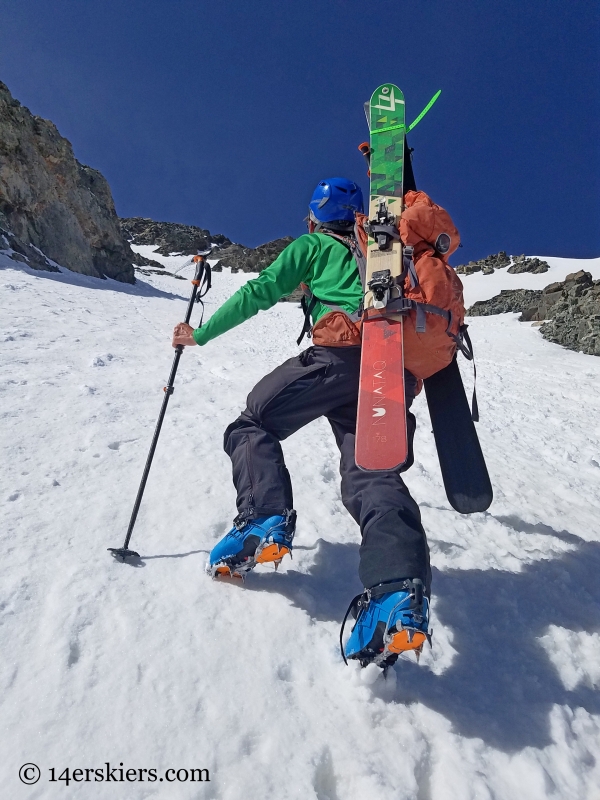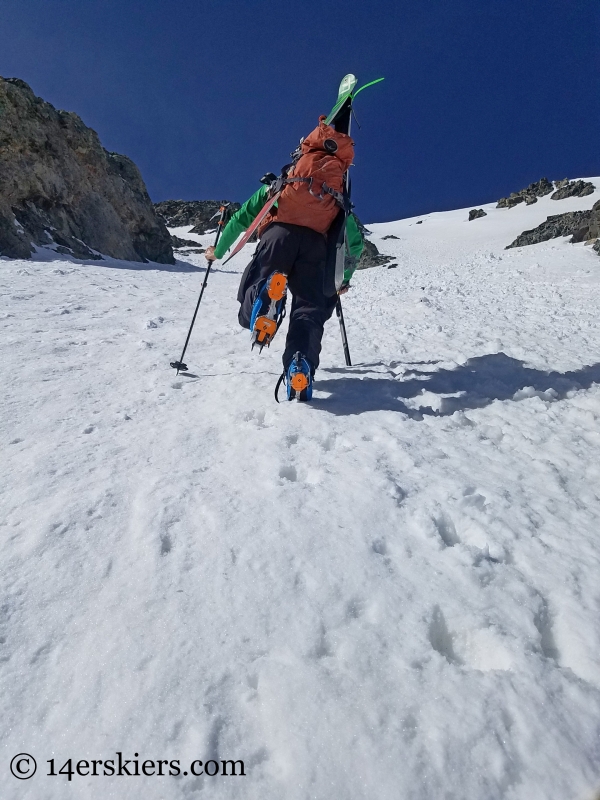 As we rounded up to the ridge, we caught sight of Natalie, also on her way to the summit.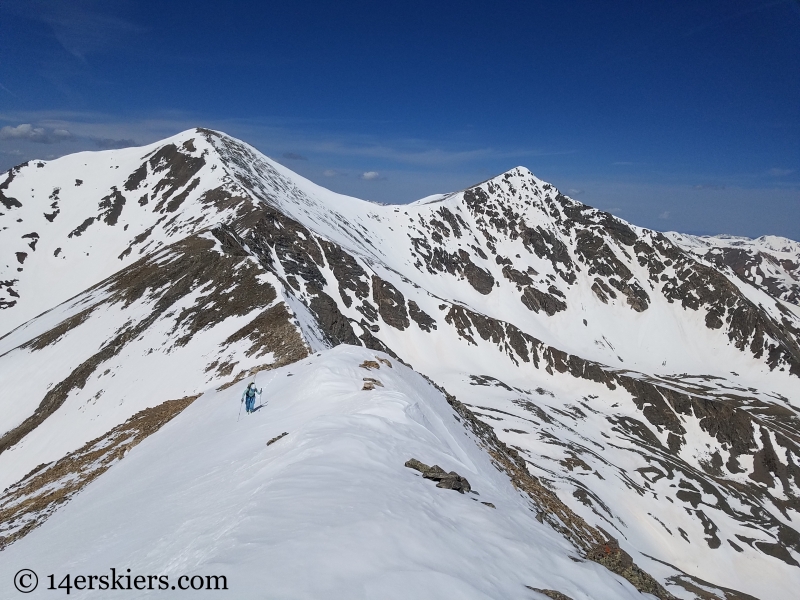 Finally, we reached the summit. It was a perfectly blue and windless morning!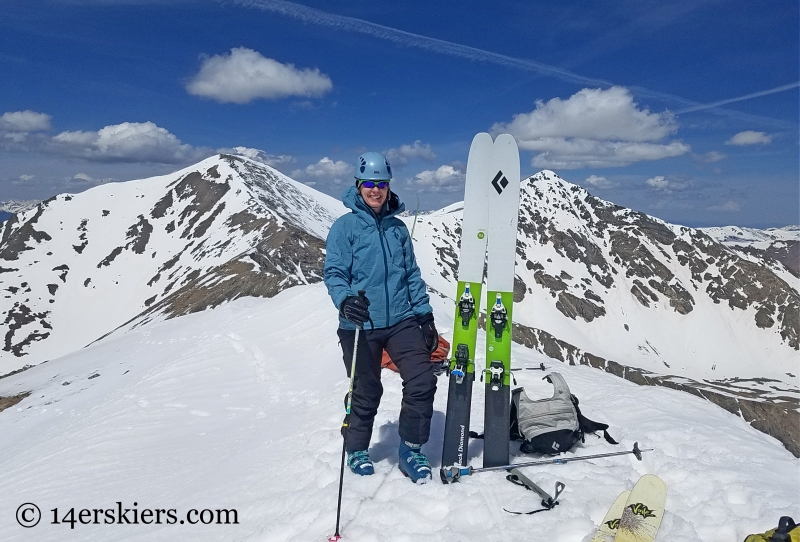 Natalie, me, and Larry at the summit!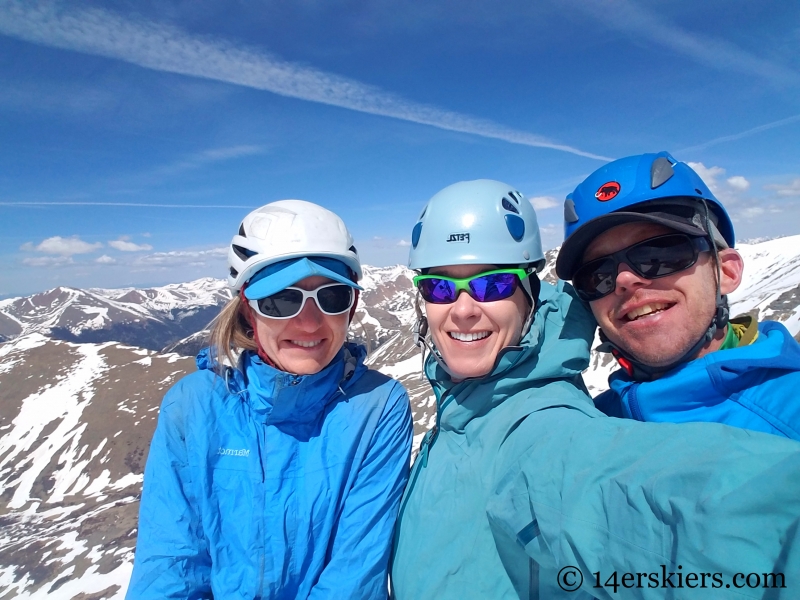 Larry and I were glad we ascended our descent route so route-finding would be easier. Not too many lines actually went through continuously near the top. Nevertheless, we made nice turns at the summit, and the turns just got better on the way down. Natalie, off the summit.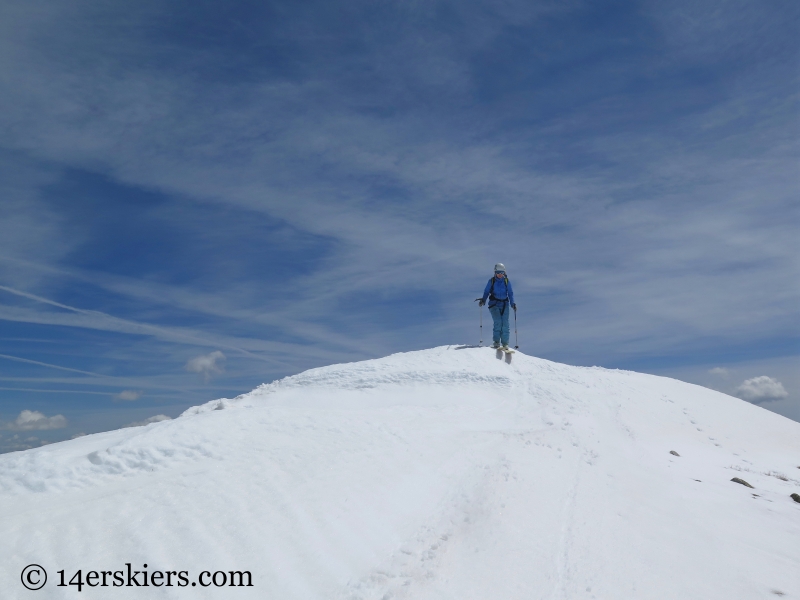 Larry.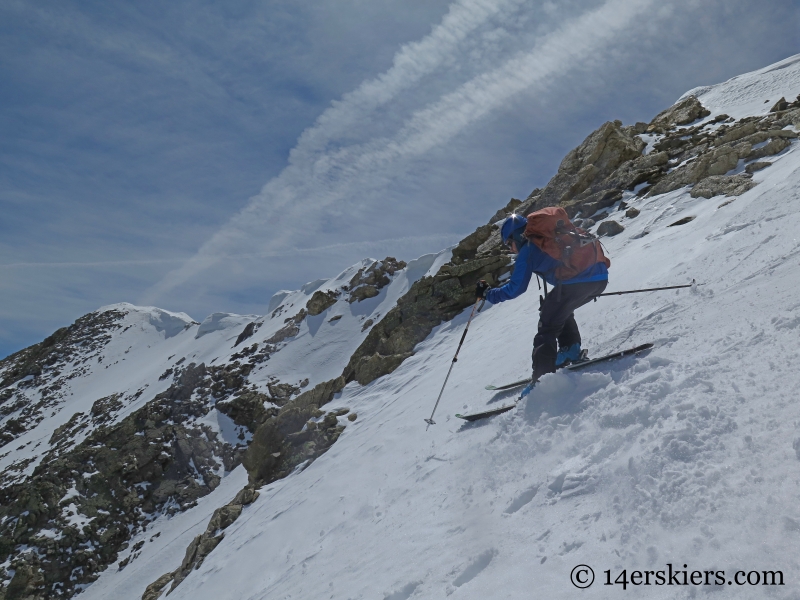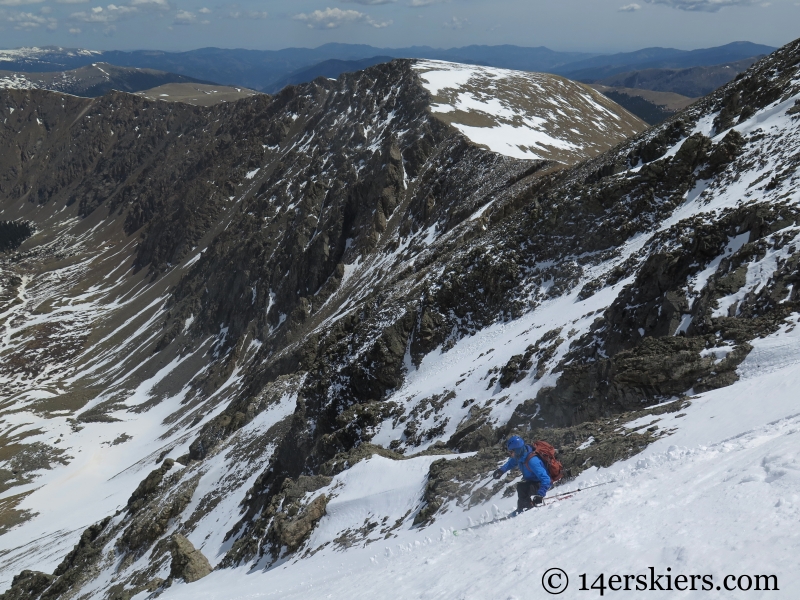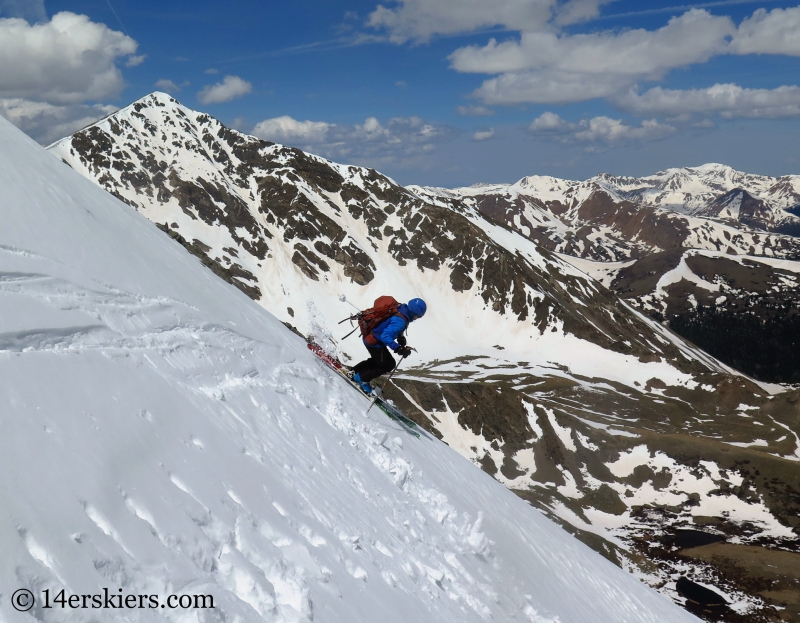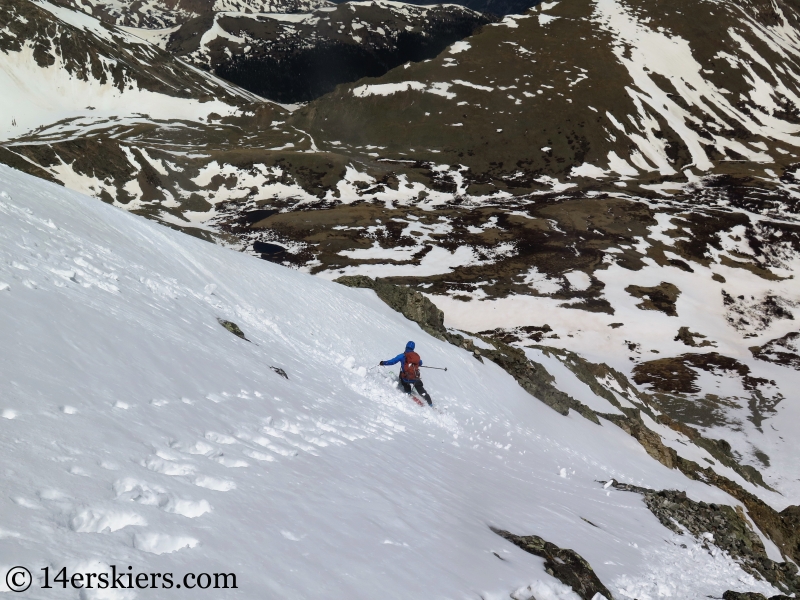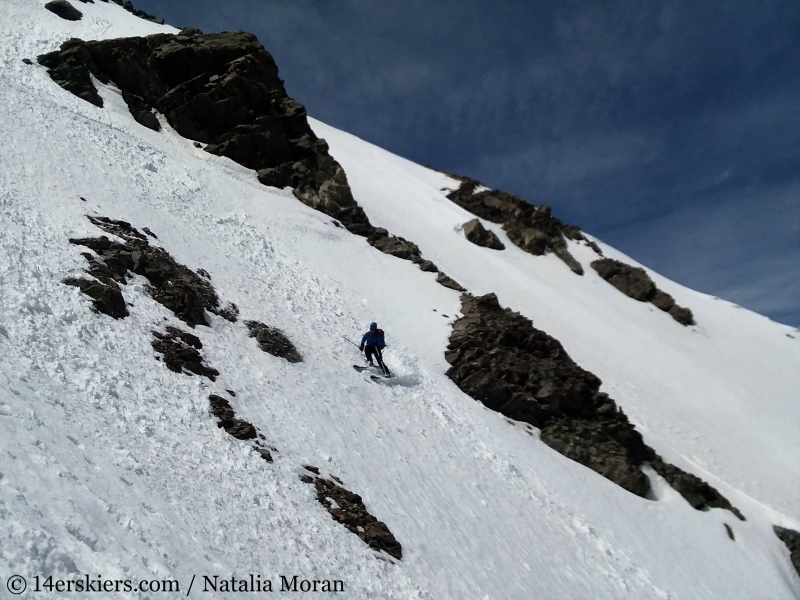 Natalie.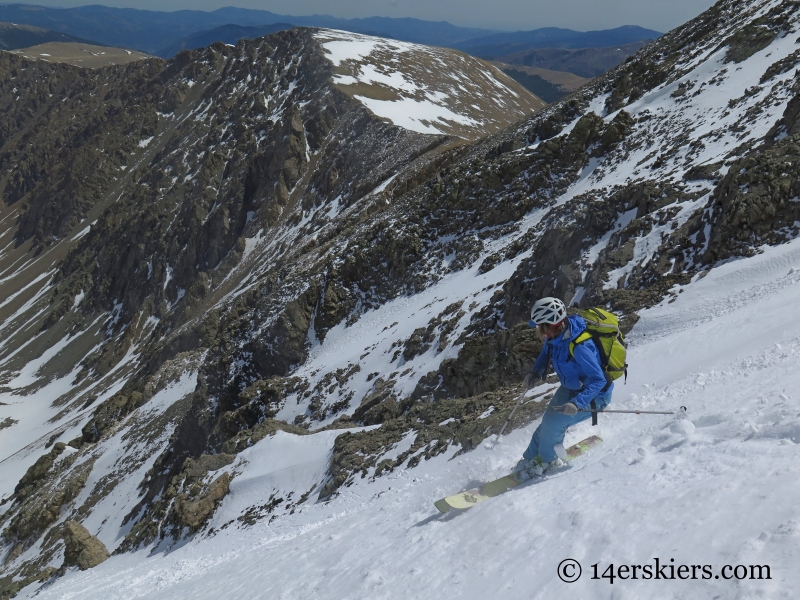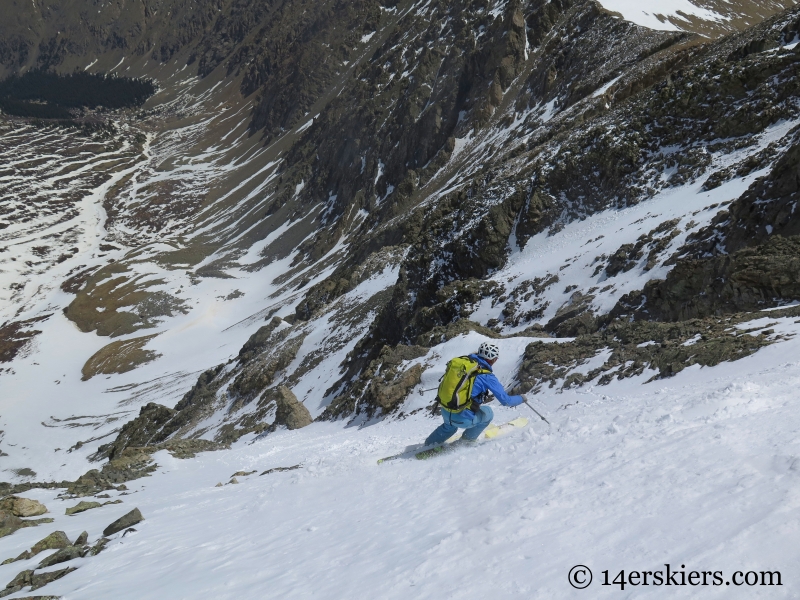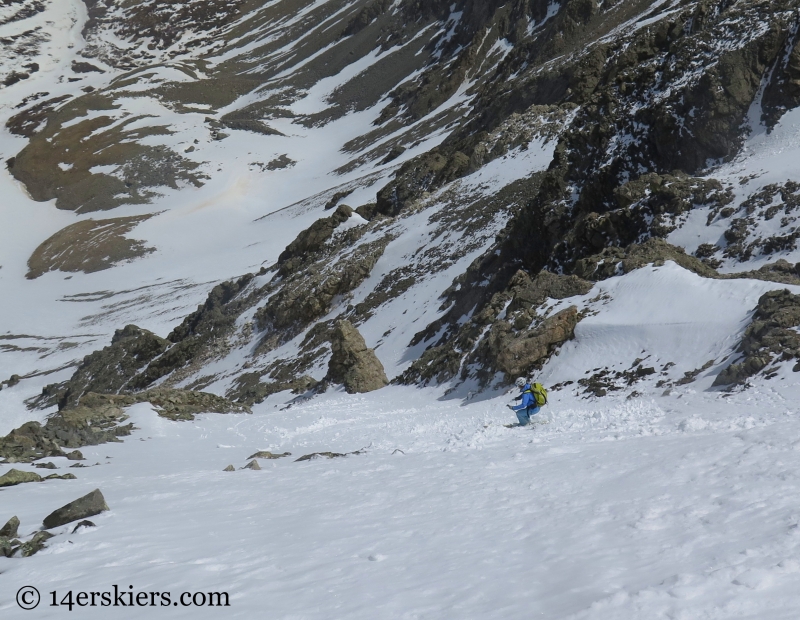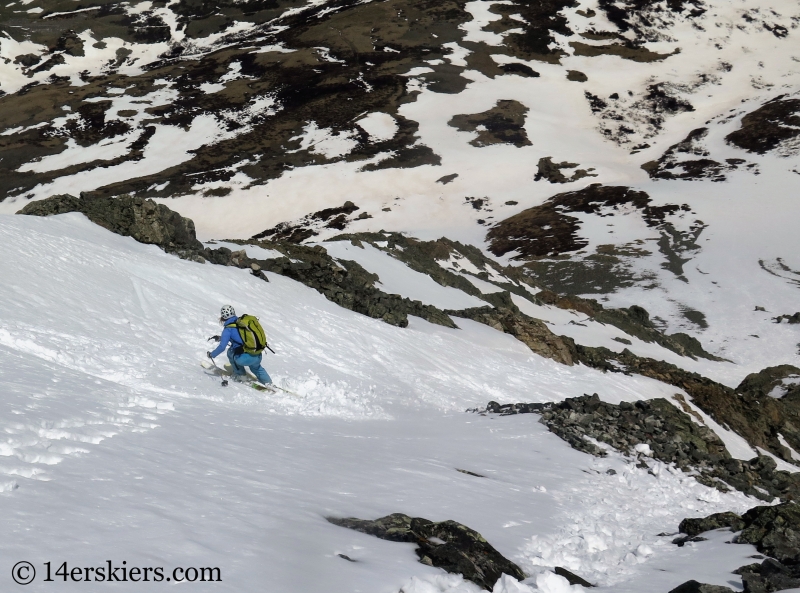 Me.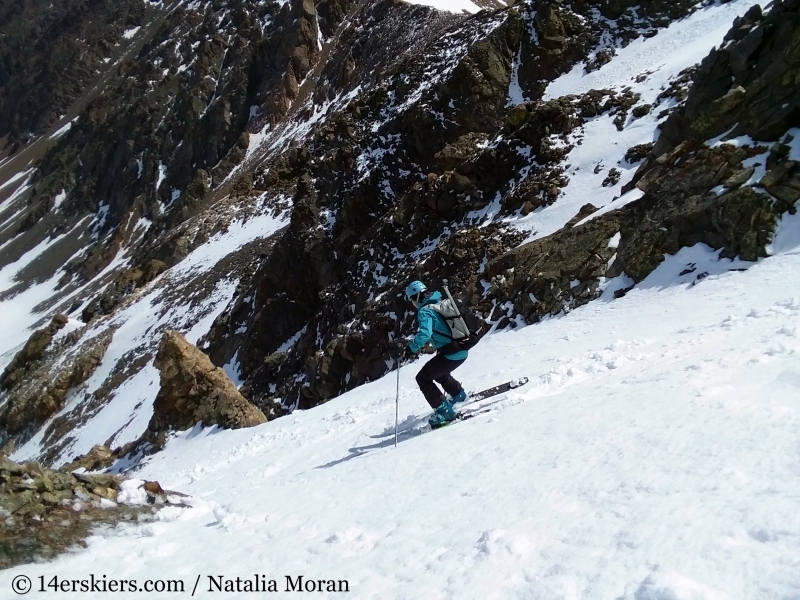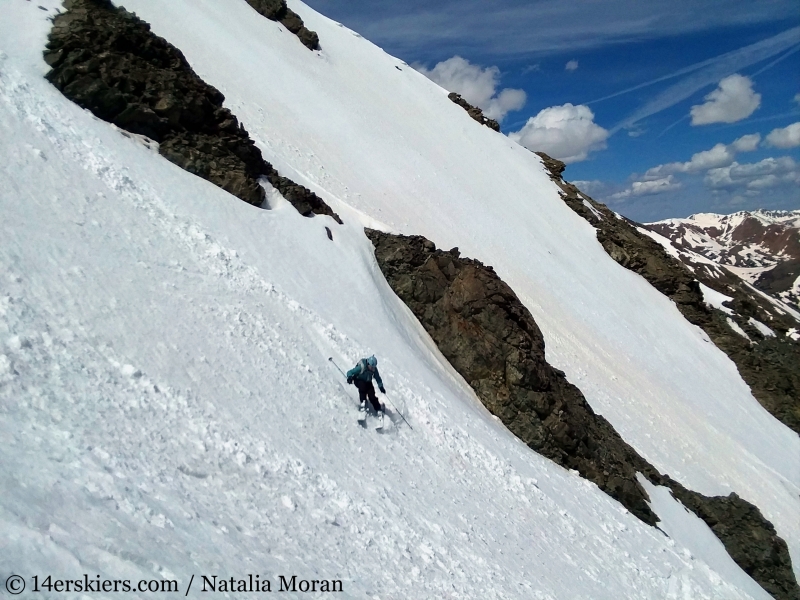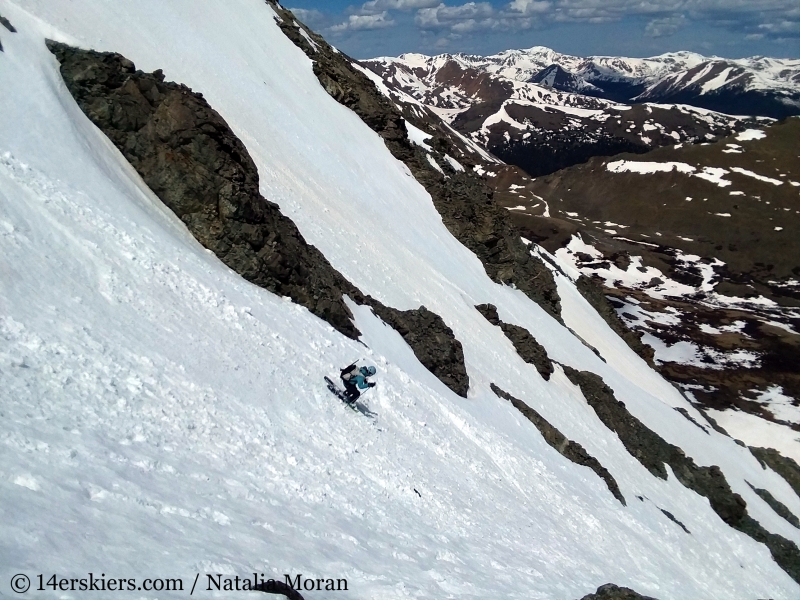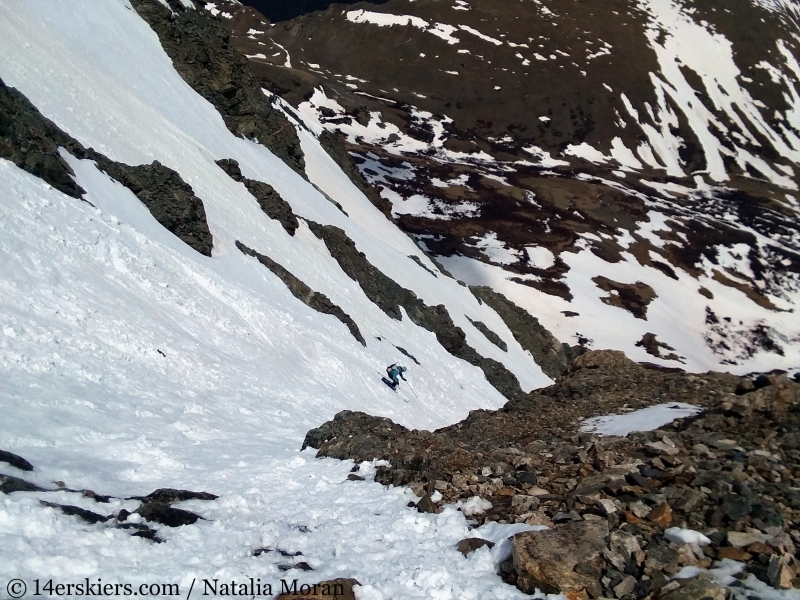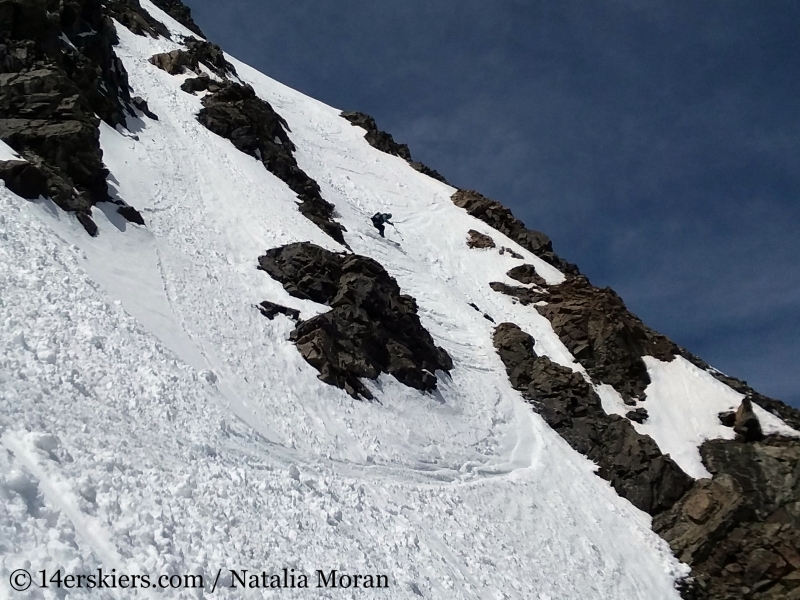 A little lower down the mountain. Larry.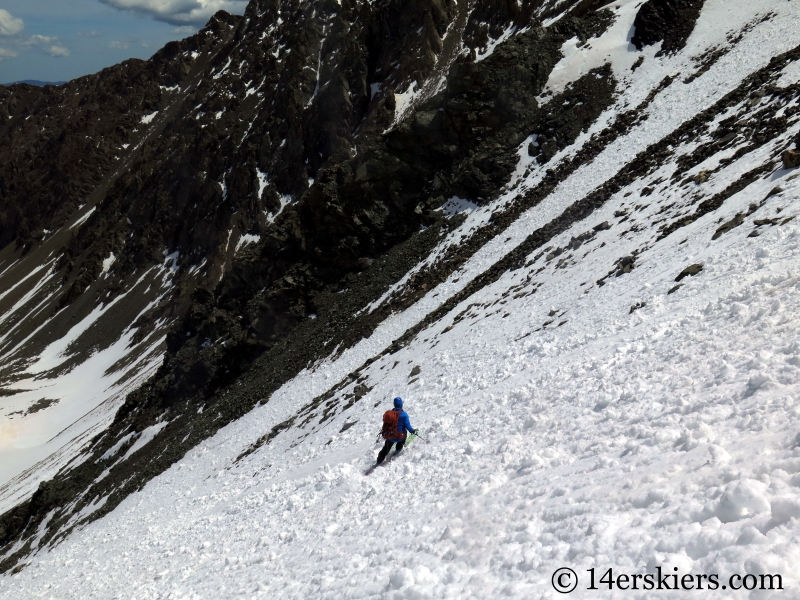 Natalie.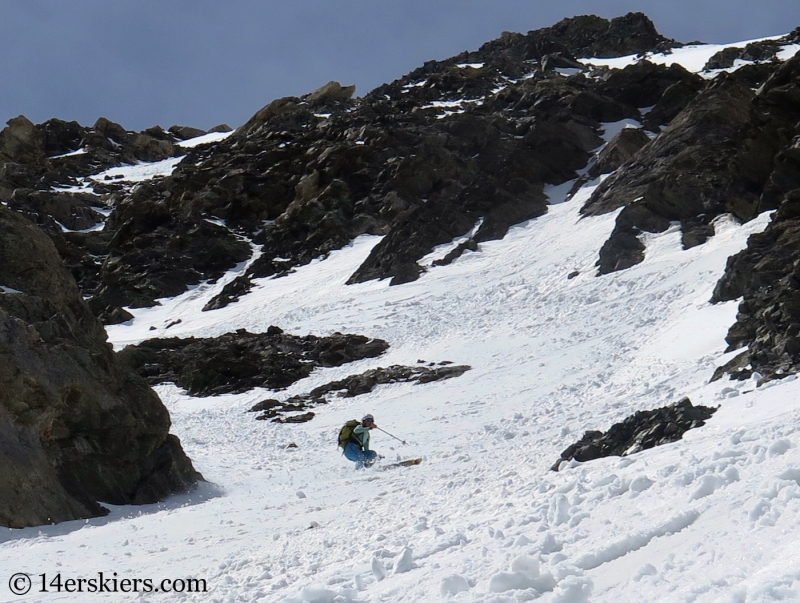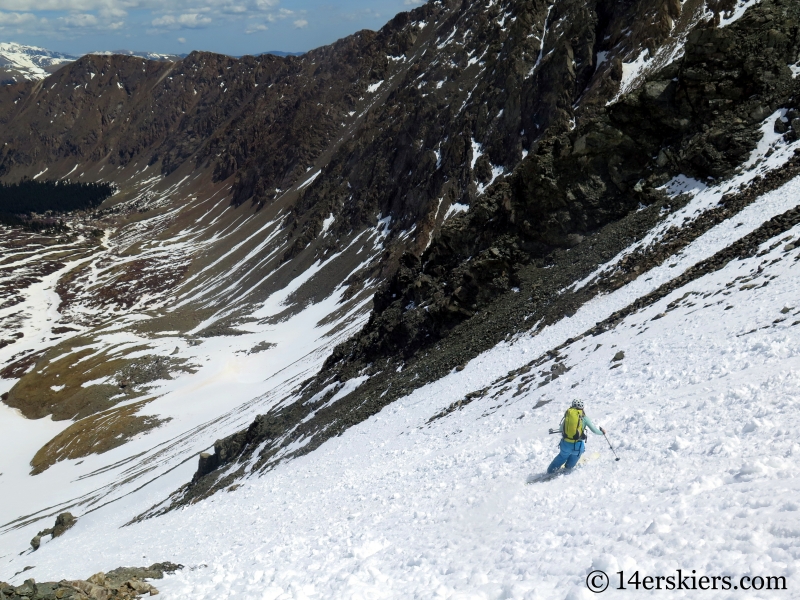 We were able to follow the drainage, skiing all but a few minutes walk from the car which was parked at the summer trailhead.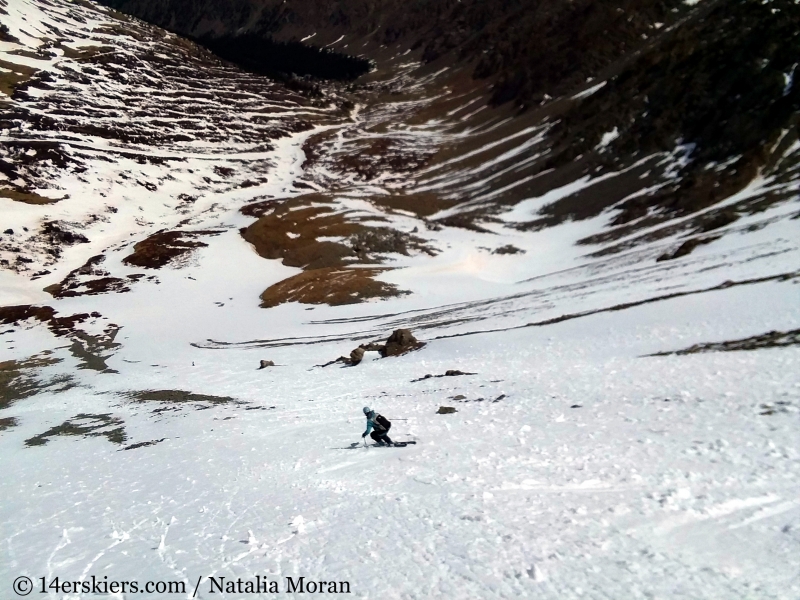 A look at our tracks from skiing Mount Edwards.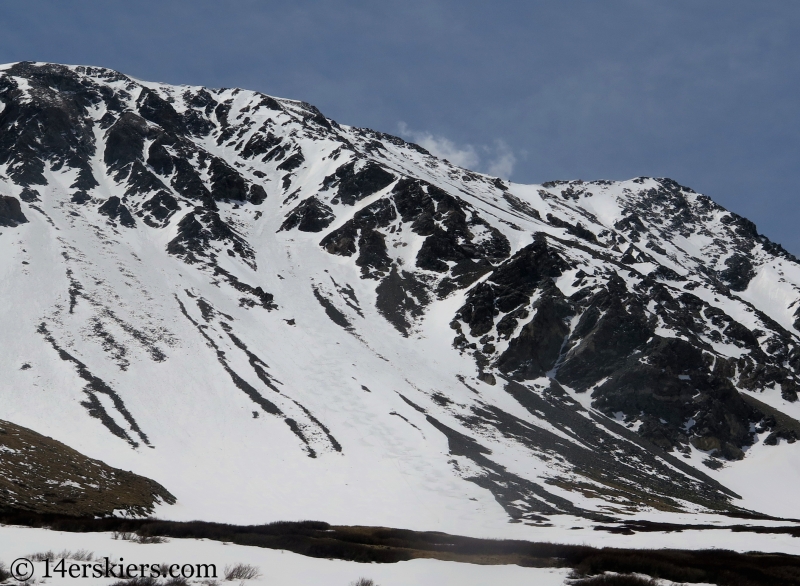 Closer to the car, one last good look at what turned out to be a fantastic backcountry ski!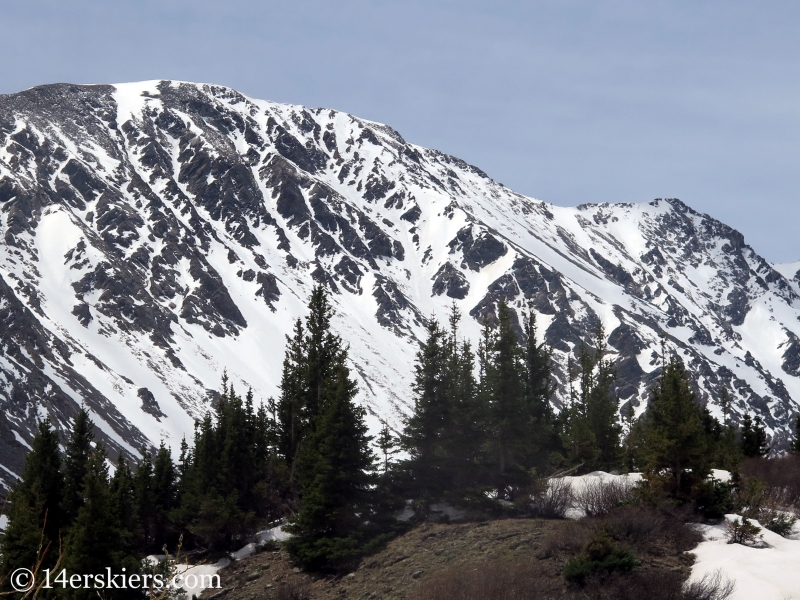 Mount Edwards is one of those easy-access peaks that is definitely worth checking out!
Aside from skiing, biking, and all outdoorsy things,
Brittany Walker Konsella
also loves smiles and chocolate 🙂 Even though she excels at higher level math and chemistry, she still confuses left from right. Find out more about
Brittany
!
Latest posts by Brittany Walker Konsella (see all)
Summary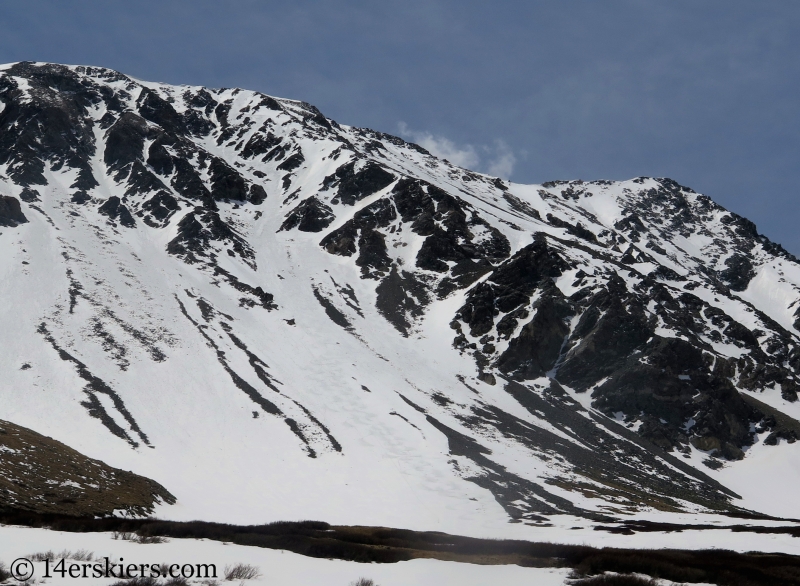 Article Name
Description
Accessed from the same trailhead as Torreys and Grays, Mount Edwards sits in the shadows of these classics, but offers fantastic backountry skiing!
Author