Marble Backcountry Skiing 12.5.15
(Last Updated On: December 9, 2015)
I like Marble. I like the town, I like the mountains, I like the fact that somehow it's in the same county so Marble residents end up at jury duty in Gunnison just like I do. Marble is 16 miles away from my house in a straight line. And yet in the winter, it takes nearly as long to get to Marble as it does to get to Denver- 155 miles and 3 and a half hours. And that, my dear readers, is why last weekend was the first time I skied Marble (at least the classic winter lines) in the 20 years I've been living in Crested Butte.
Brittany and I met Natalie and found our parking spaces off the side of the road. The "small" storm treated Marble well- as storms often do in this area that regularly sees some of the highest snowfall totals in Colorado. We knew we were in for one of the better days we've had thus far in the season. Brittany topping out on lap #1: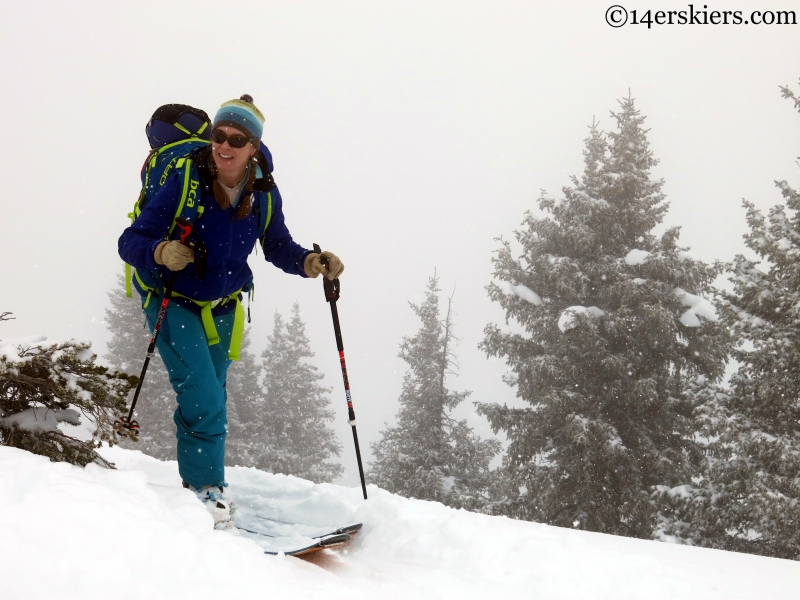 The "Marble cloud" was still hanging on, so visibility wasn't great on the first lap even when snow wasn't hitting us in the face. Brittany: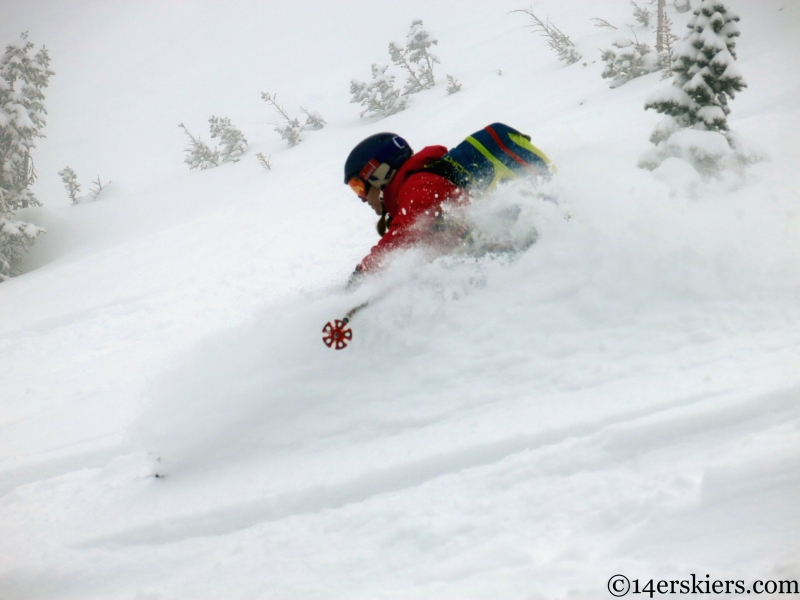 Frank: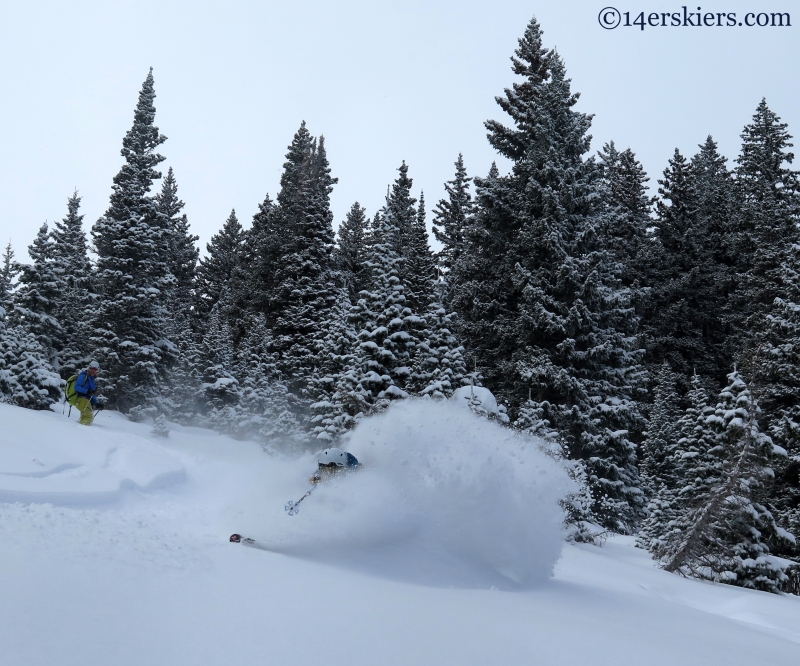 Marble was obviously living up to its reputation for heavy snowfalls. Brittany, still on the first lap: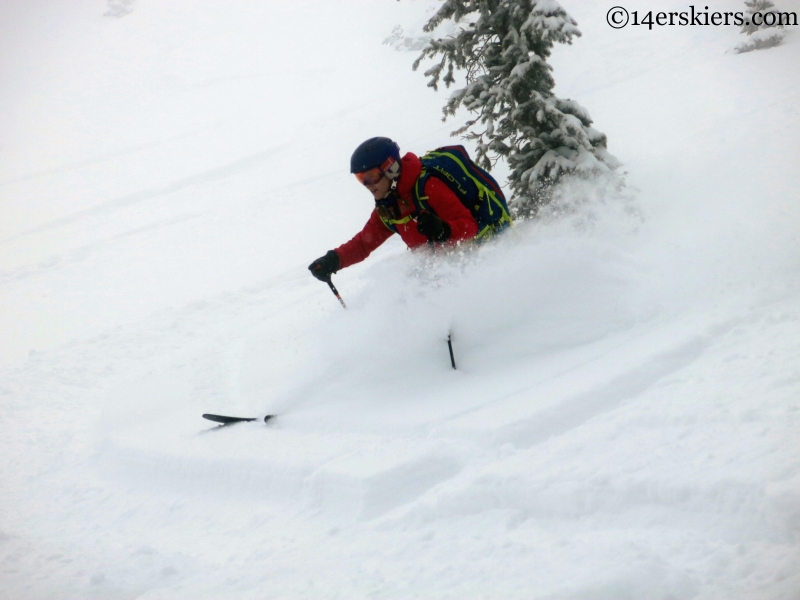 Natalie: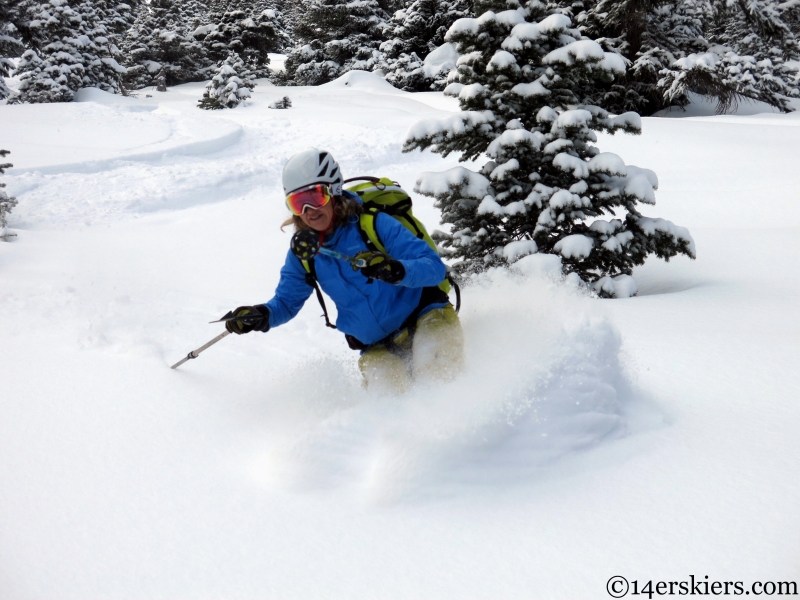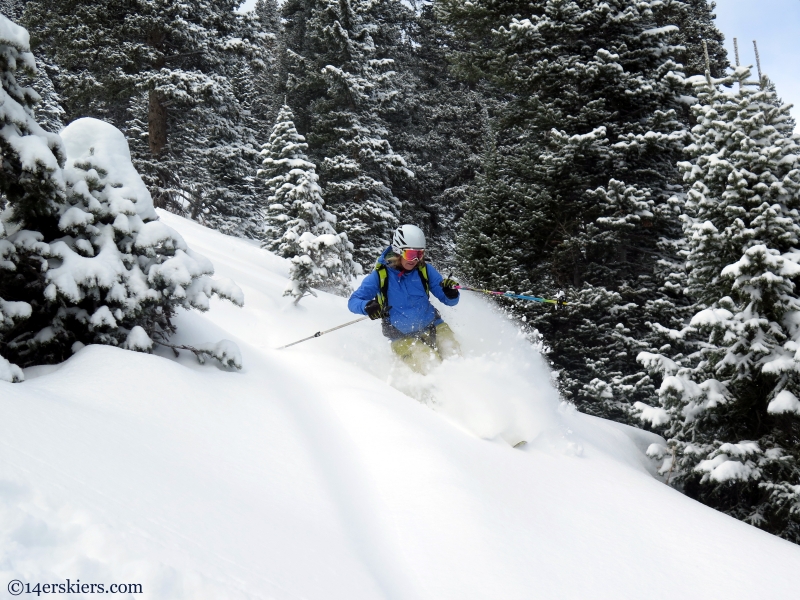 Not bad for early December (Brittany):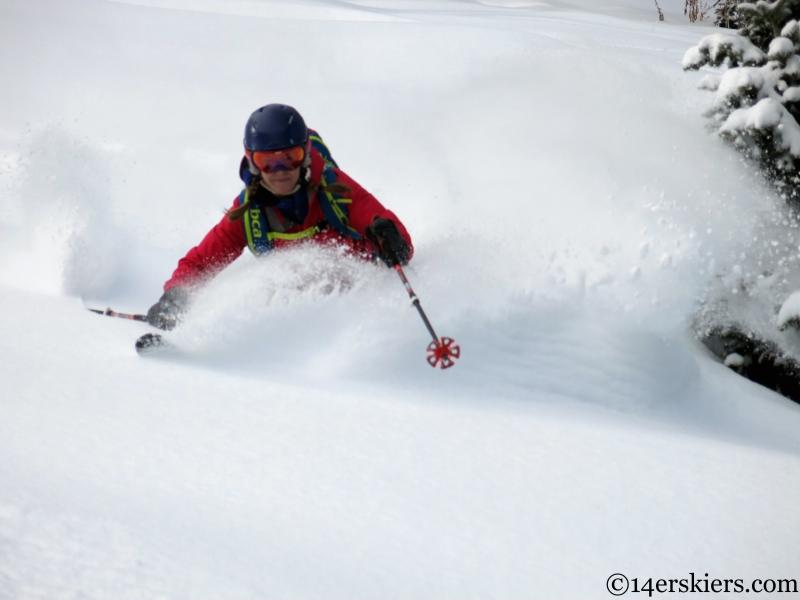 With conditions like that, obviously we headed up for more. We wandered around in the forest for a bit, trying to find the best route up a route a bit farther up Yule Creek. Eventually we found the best way, and as we neared treeline, the clouds began clearing and the temperatures started dropping. The huge bowl feature behind Brittany was supposed to be a developed ski area, but unstable soils quashed that dream.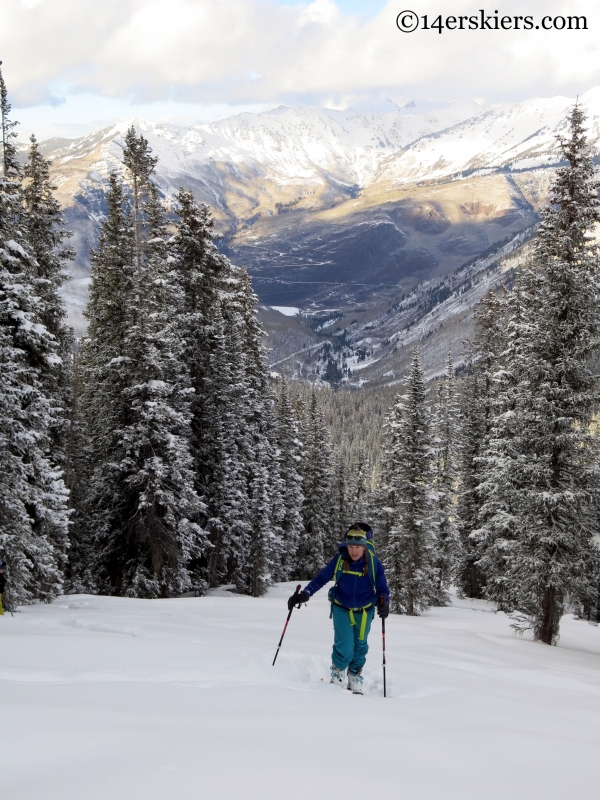 "Little Alaska" is the name given these mountains rising above Yule creek. We've skied all of these peaks- from the Crested Butte side during the springtime, when access to Yule Pass is possible. It was crazy to be so close, yet so far away, from our home zone.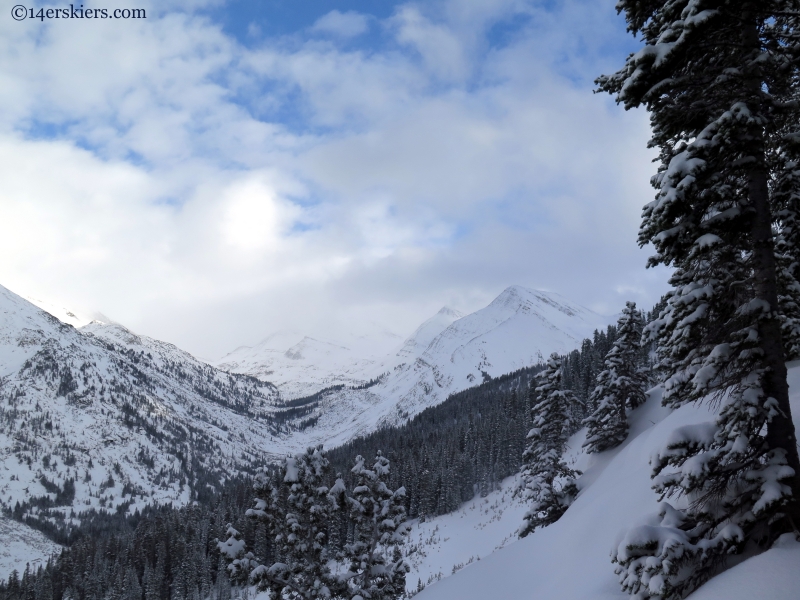 The fading light was nearing the Golden Hour, hovering above the low clouds. Natalie: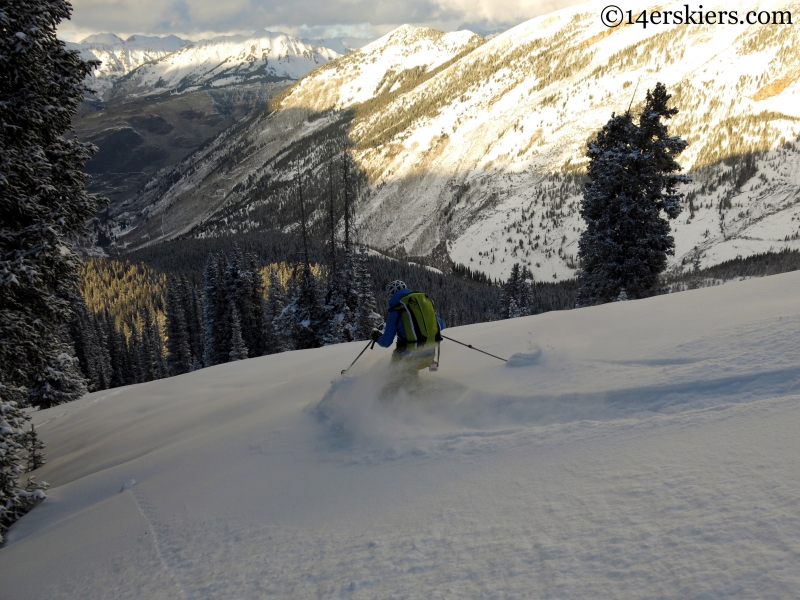 Me: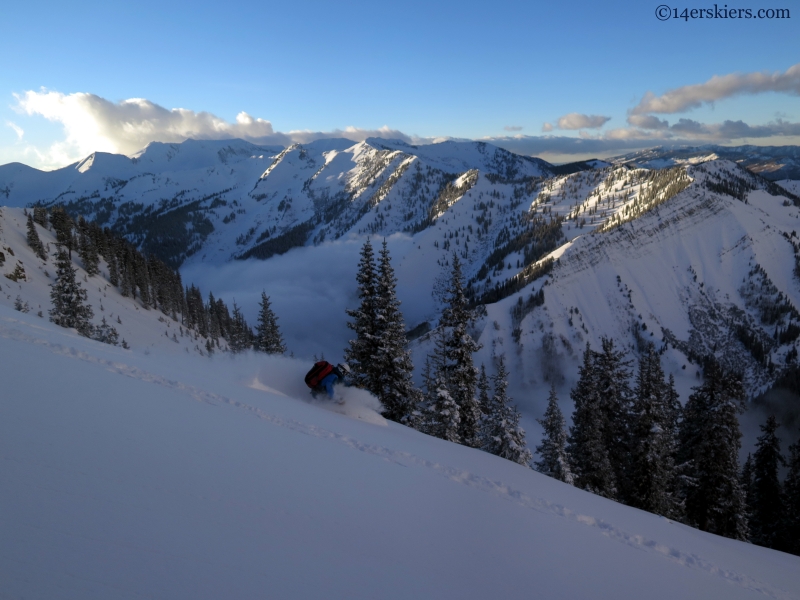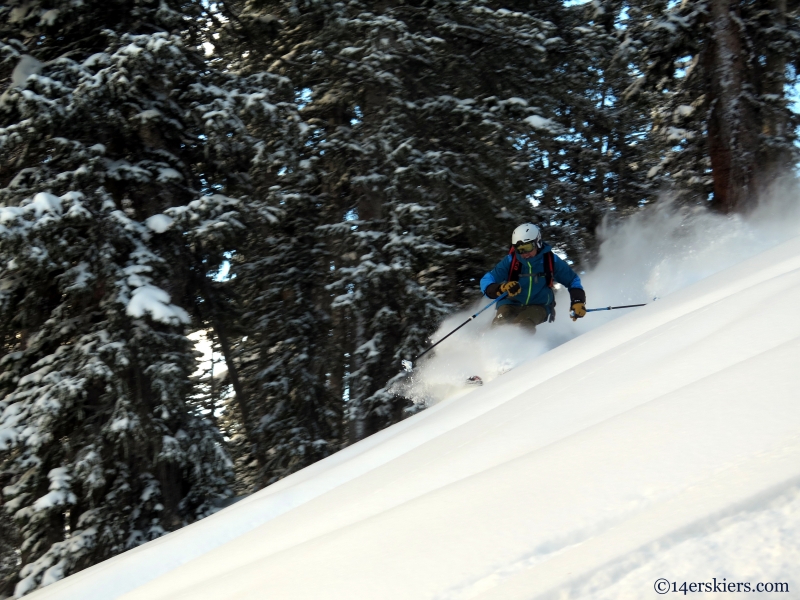 Brittany: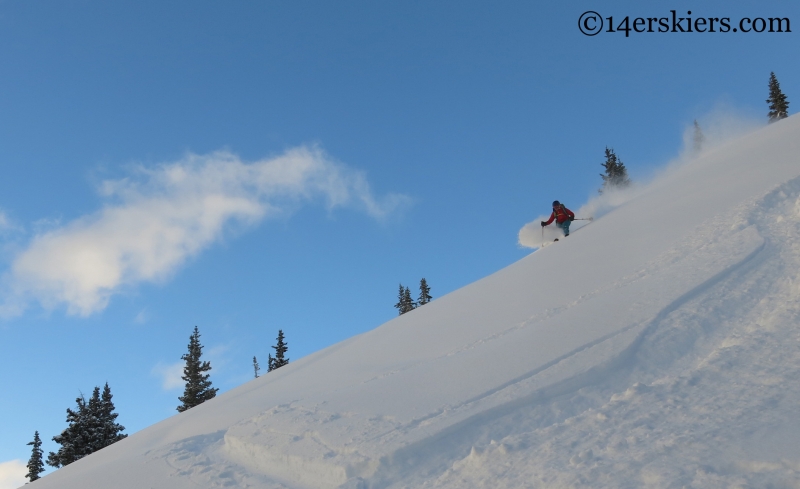 The huge peak behind Brittany is Treasure: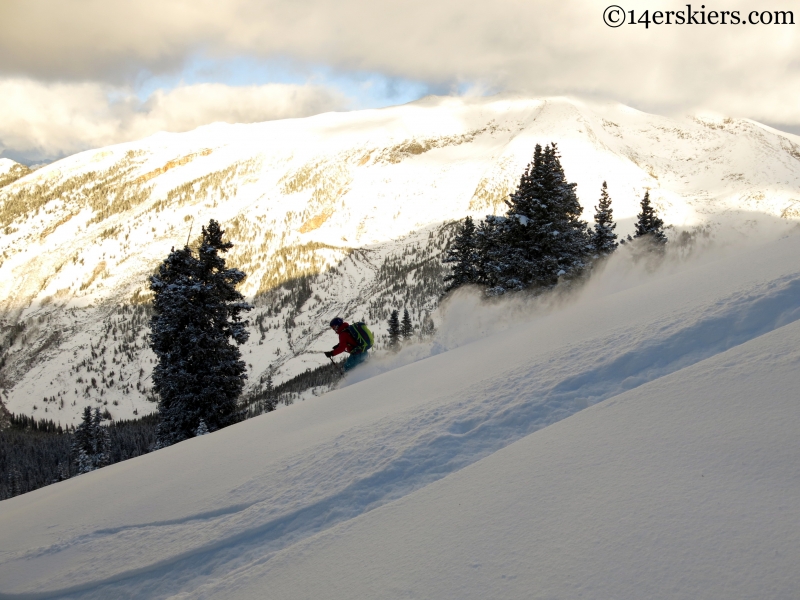 One more of me: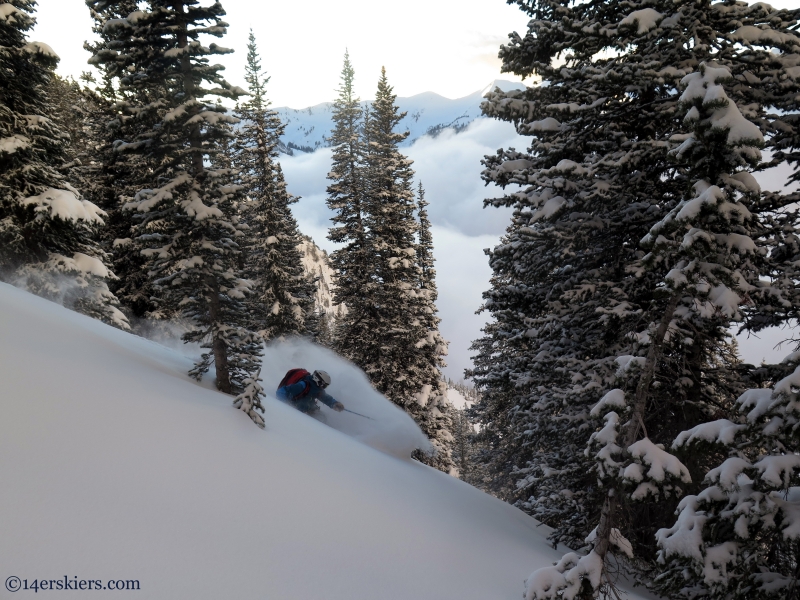 As you might guess, this was our best day of the season thus far. Marble is raw, and rugged, and requires plenty of know-how and avalanche awareness. The area is dominated by creeks and gullies that are all horrible terrain traps. Parking is limited and heavy equipment at the quarry have the right of way on the narrow road- park, drive, and carpool accordingly.
Looking for a special Christmas gift? The BCA Float 32 is our airbag backpack of choice, and last year's model is a great deal right now:

Frank
loves snow more than anything... except his wife.  He ensures his food is digested properly by chewing it 32 times before swallowing.He is a full-time real estate agent serving
Crested Butte and Gunnison
and would be honored to send you his
monthly newsletter.
Latest posts by Frank Konsella (see all)
Summary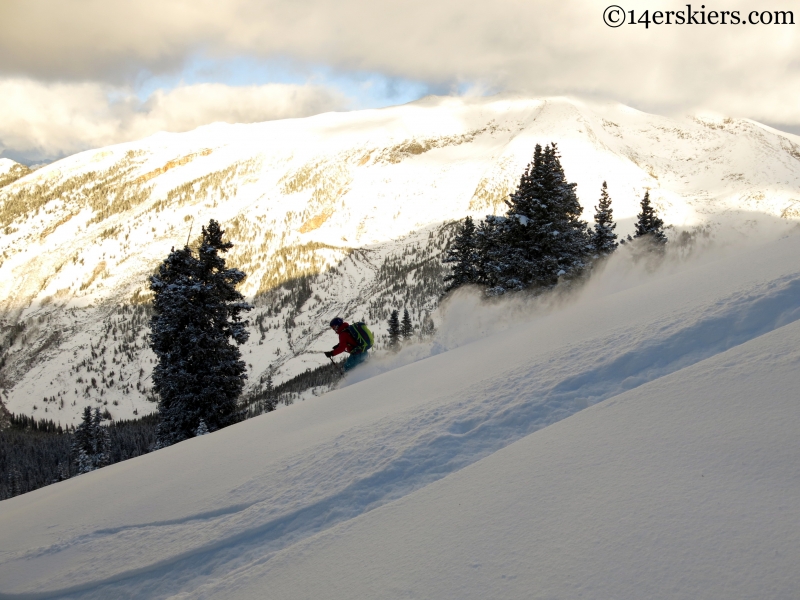 Article Name
Marble Backcountry Skiing 12.5.15
Description
Deep powder and amazing light can be found, as it was on this day, when backcountry skiing in Marble, Colorado. Photos and more found here..
Author