(Last Updated On: April 30, 2013)
Faced with a weather forecast that only called for temperatures at treeline of 31* or so, in the midst of the first strong warmup in a while, we decided to play it safe and go for a quick line rather than spending all day playing in the hills, hoping things wouldn't warm up too quickly. Which isn't to say that Ruby Chute isn't a great line- it is, in fact it's about as aesthetic of a couloir as you're likely to find anywhere: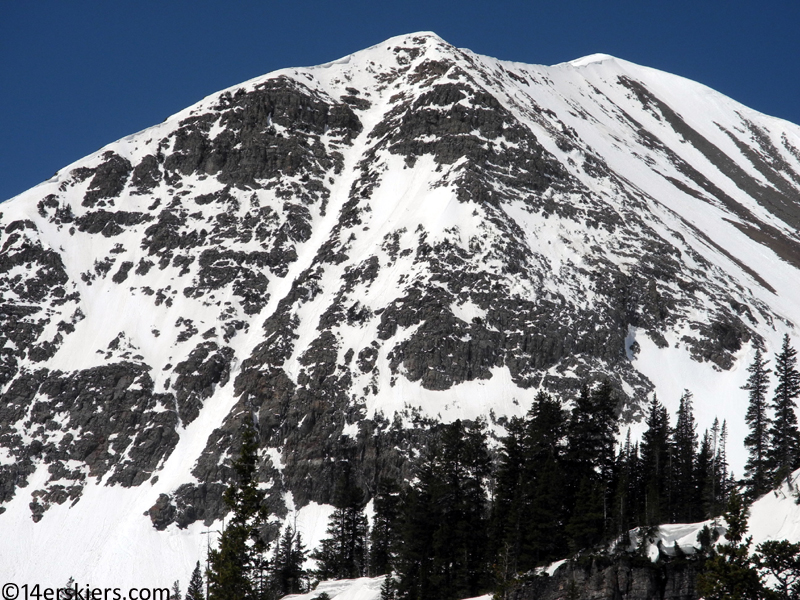 On the way up the ridge: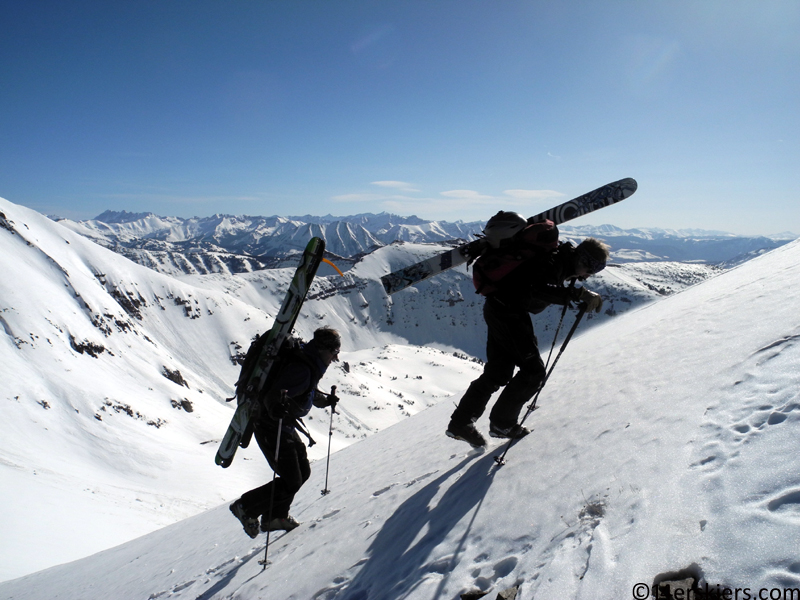 We made quick work getting to the summit of this 12,644′ peak and geared up. We dropped in around 9:30, which was perhaps a tiny bit late for this steep East facing line. By the way, the South face of Ruby looked like it was going to corn up perfectly a little later in the day… Here's Pete Sowar, heading towards the couloir entrance: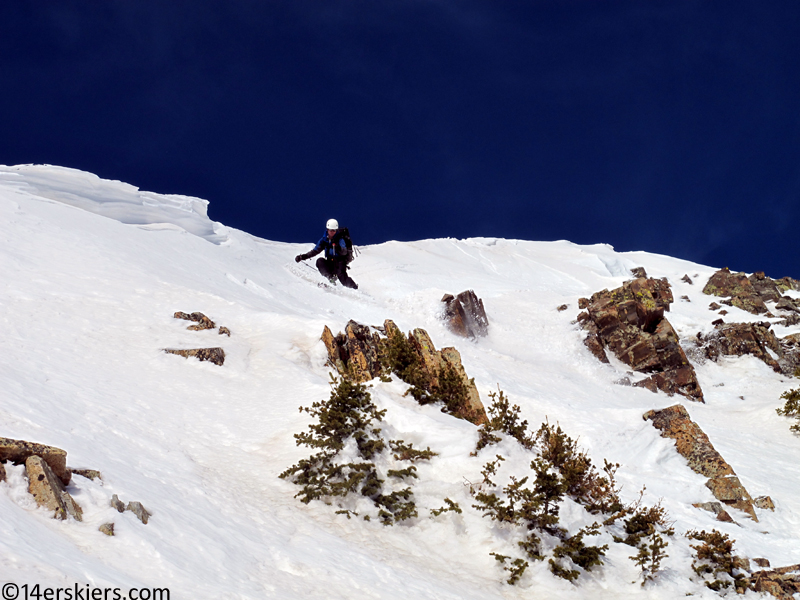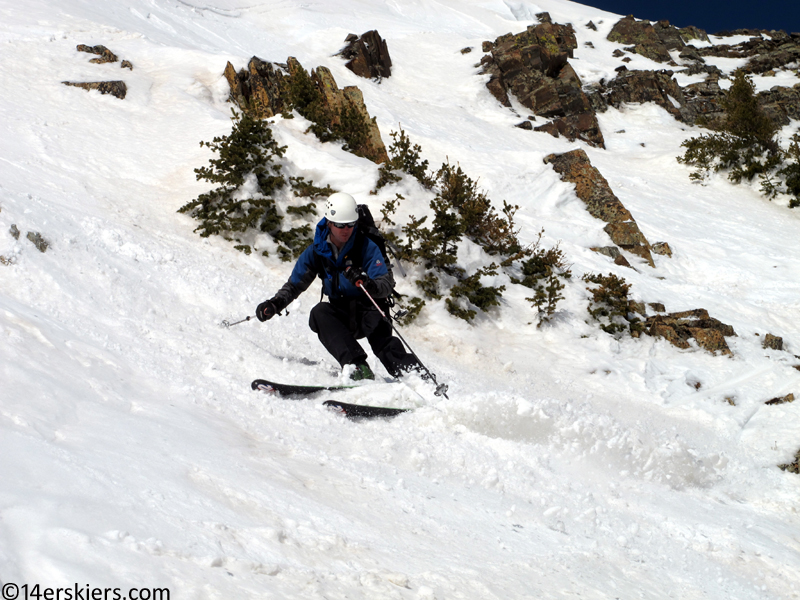 Frank: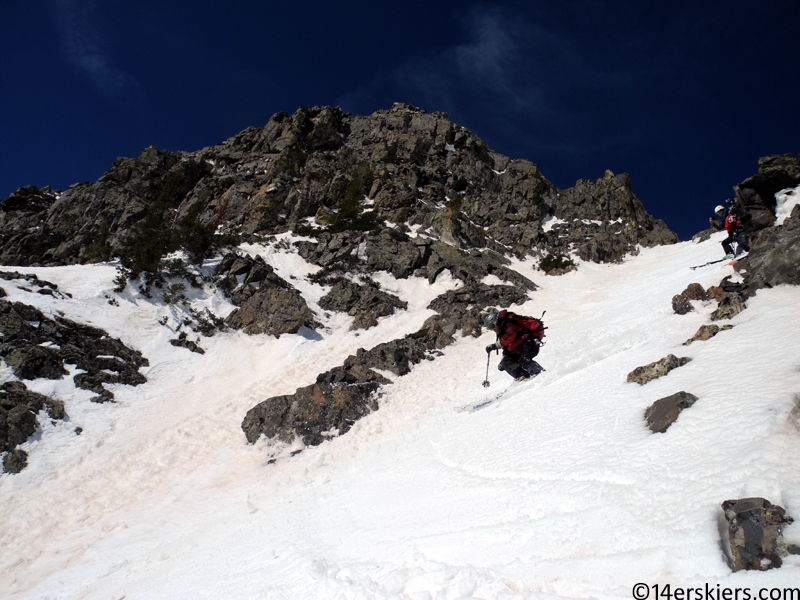 Pete: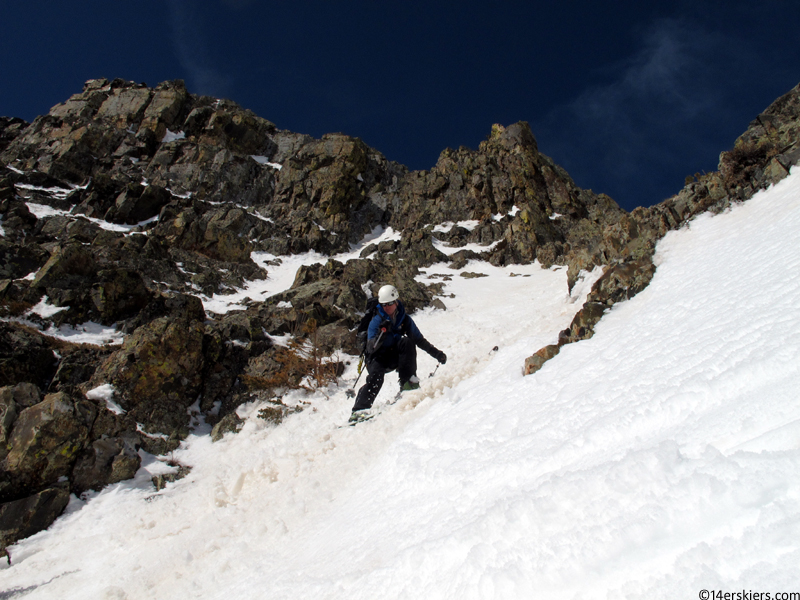 Brittany:

Ben Furimsky: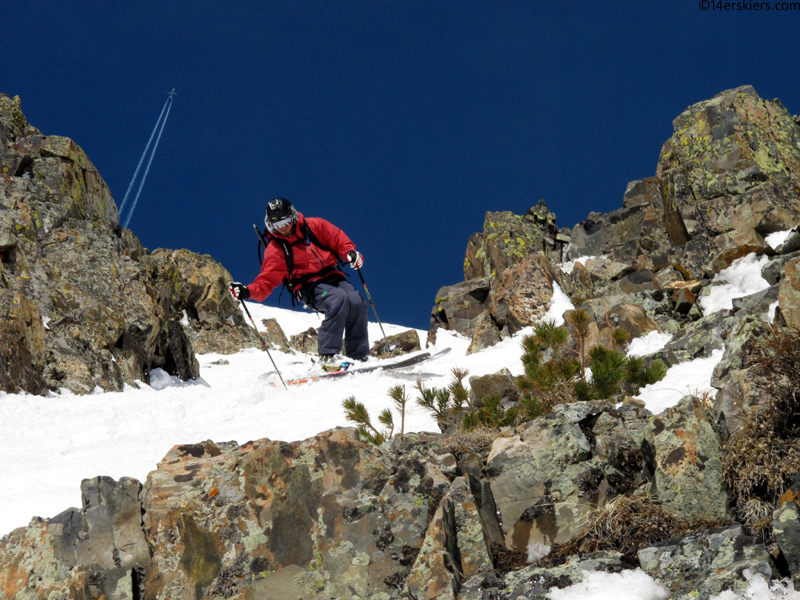 Frank: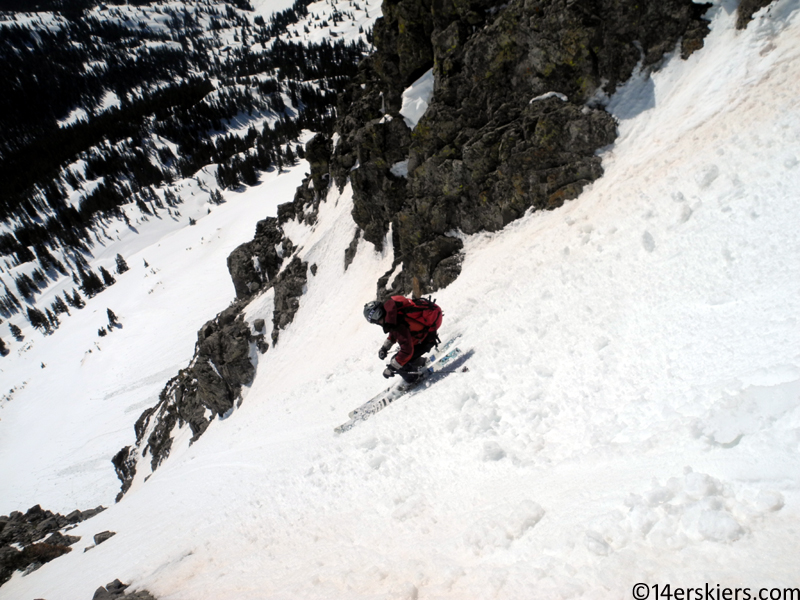 I don't know why, but I kind of liked this shot, with all the snow bouncing off the rocks: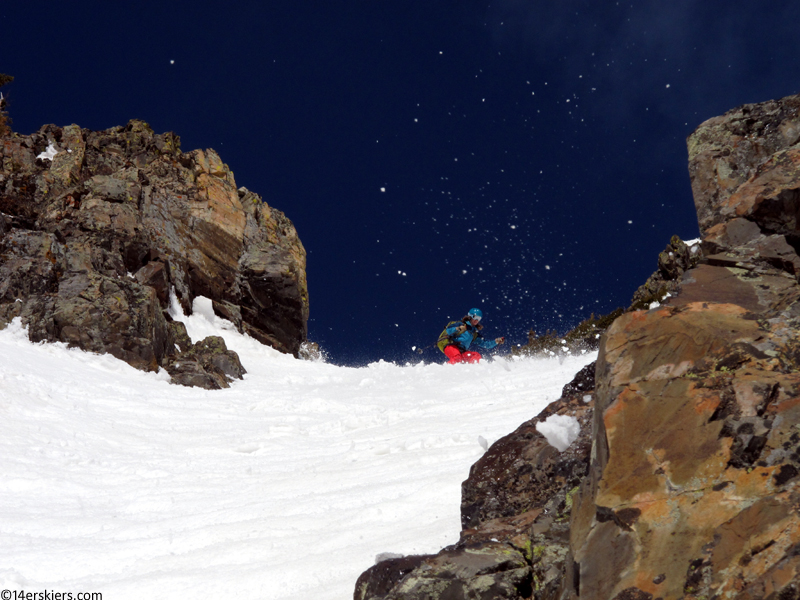 Ben: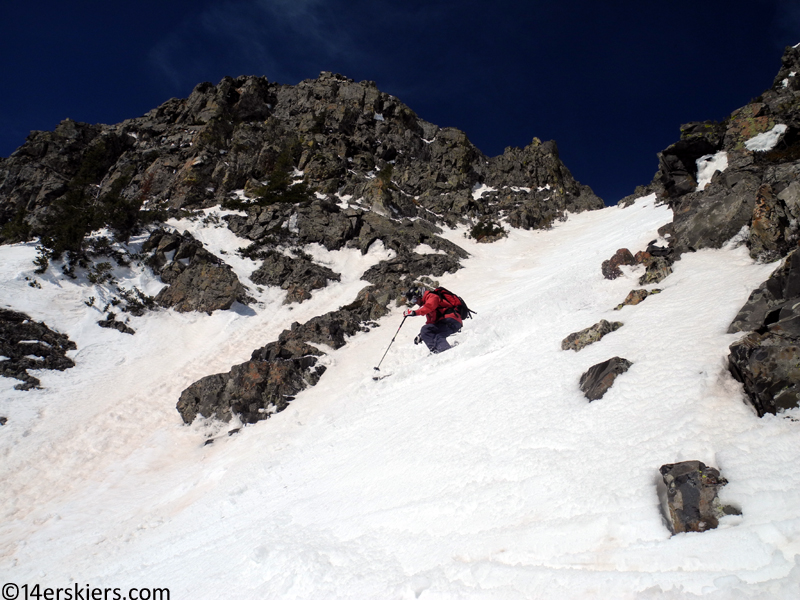 Three quarters of the way down, there is a small ice flow choking the couloir. In a big year, this may be so filled in that it's barely noticeable. Some people choose to downclimb the rocks on either side of it, or even downclimb the ice itself. Most of the time when I've skied this line, I've just jumped the ice, anywhere from 5-15′, but sometimes the landing zone is choked with wet debris or runnels, so it's tough to rely on that method. We've been having fun with ropes lately, so we choose to rappel the ice using the existing rappel station. It's fun no matter how you approach this line. Ben, on his first-ever ski rappel: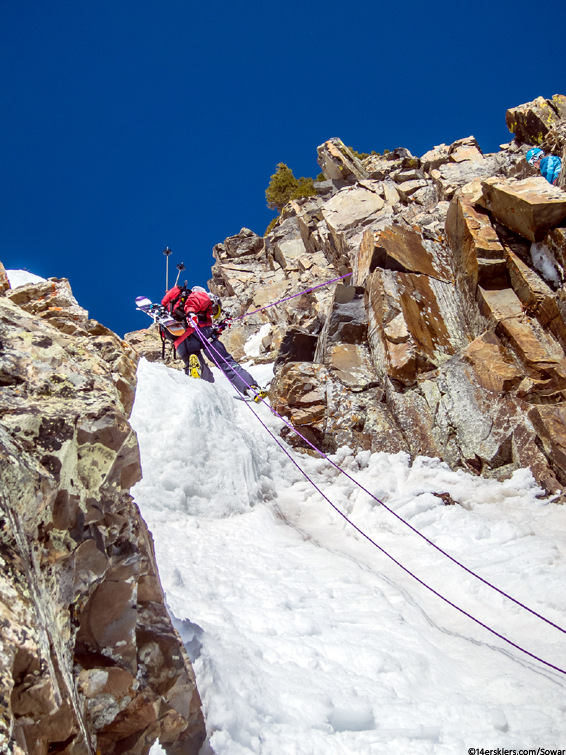 More great turns below the rappel: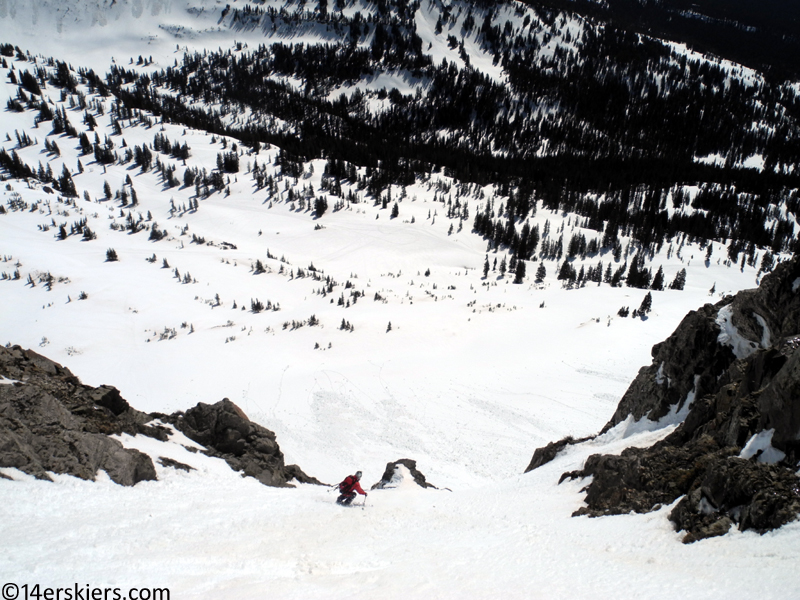 Brittany, throwing wet slough off the cliff and begging the question, "Where's the line again?"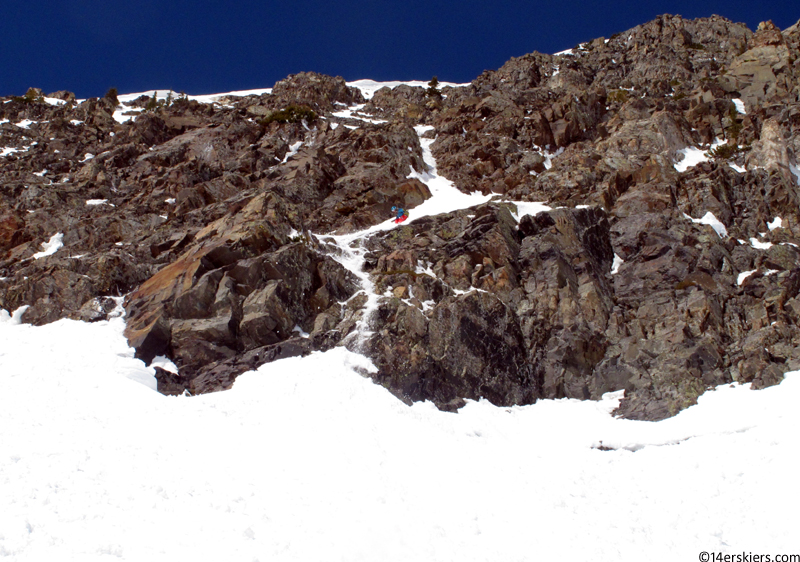 You may have noticed the "Brown Frown", as Pete called it, in some of these photos. We didn't get hit quite as hard as the San Juans with the dust, but we did get dusted pretty bad and the skiing won't be what it should be later on this spring, unless we regularly get some refresher storms. The brown was really coming out on the SE face of Afley: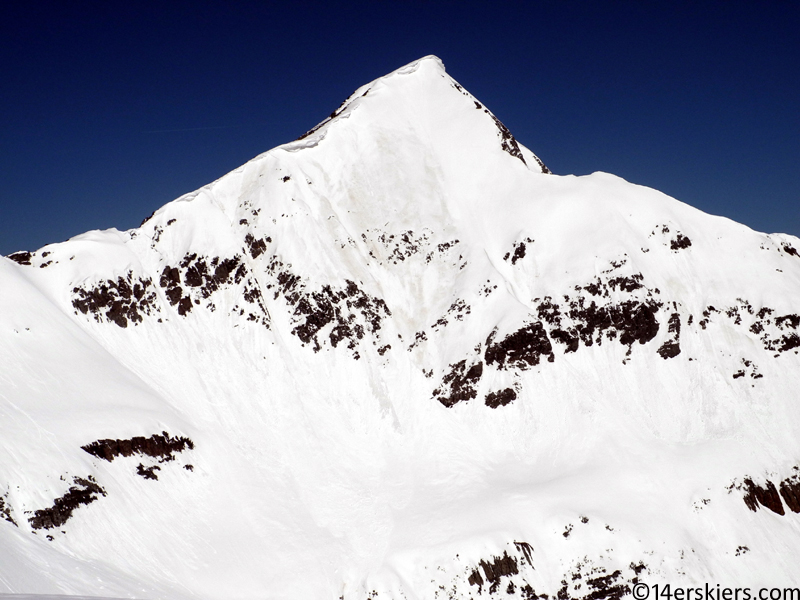 We took the low road home and gazed one last time at Ruby: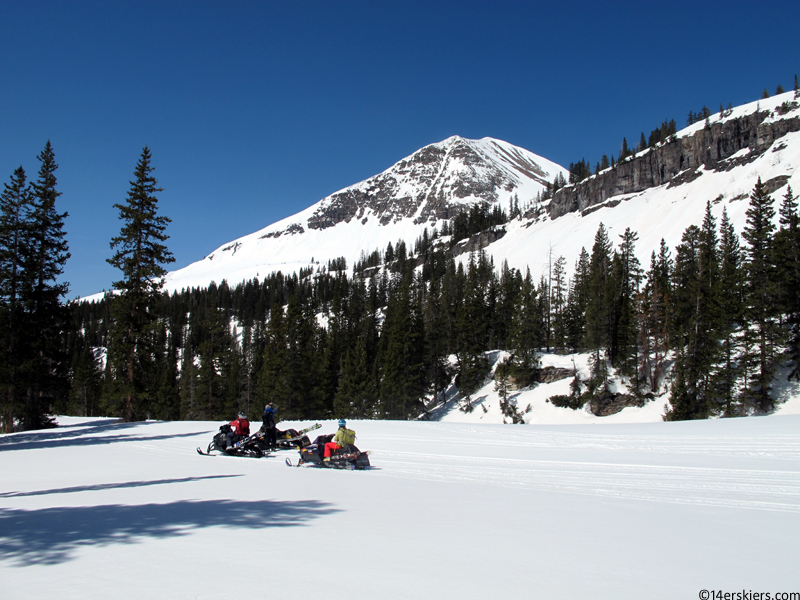 Need some gear for your next ski mountaineering mission? Check out Mountain Gear:

Frank
loves snow more than anything... except his wife.  He ensures his food is digested properly by chewing it 32 times before swallowing.He is a full-time real estate agent serving
Crested Butte and Gunnison
and would be honored to send you his
monthly newsletter.
Latest posts by Frank Konsella (see all)