Evening Escapade (26 April 2013)
(Last Updated On: May 1, 2013)
After work on Friday, Frank and I decided to head for an evening ski to enjoy the snow and the beautiful light. Short on time, we opted for the Headwall at the now-closed ski area.
This view never gets old, especially in the evening.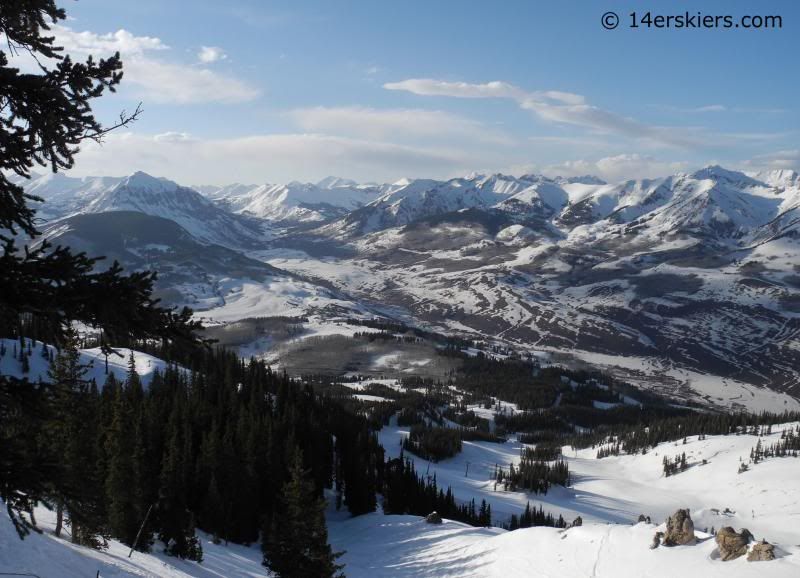 Teocalli.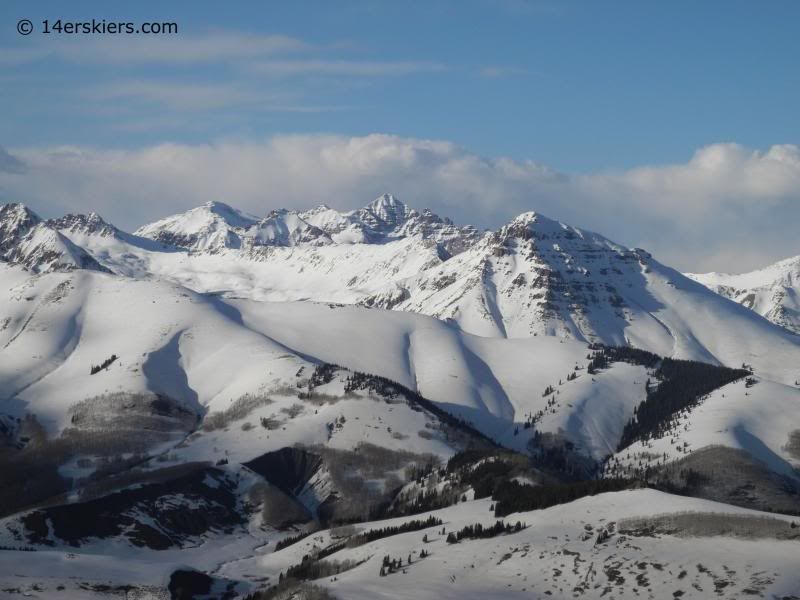 Gothic, looking good.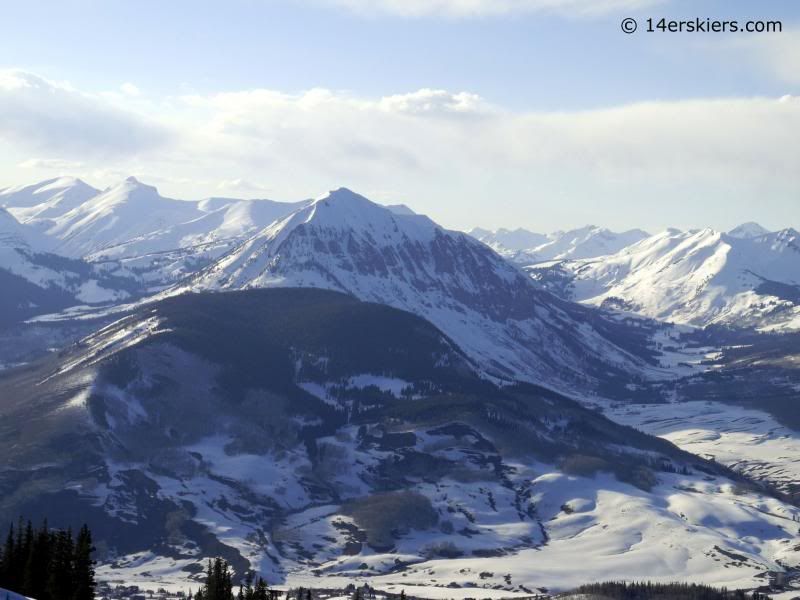 It's always better without people around.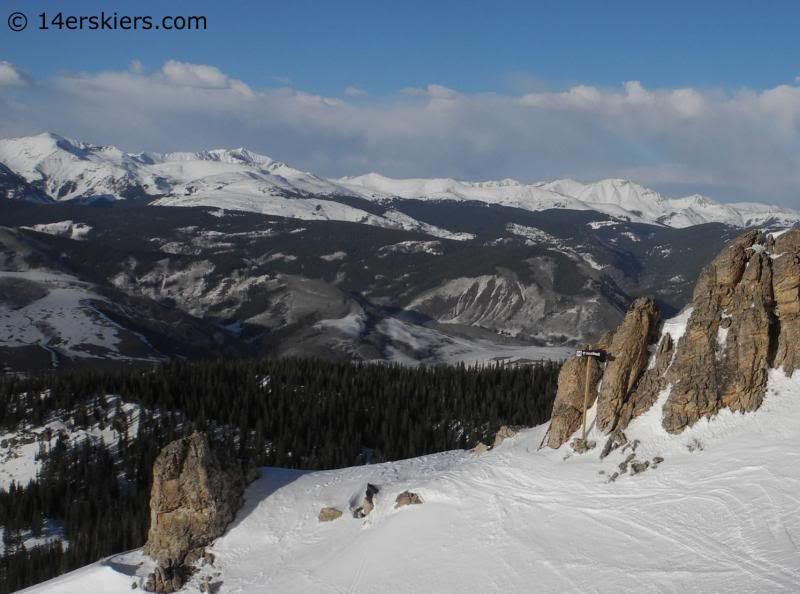 We found some surprisingly good snow on our way down- pockets of recycled powder. Me.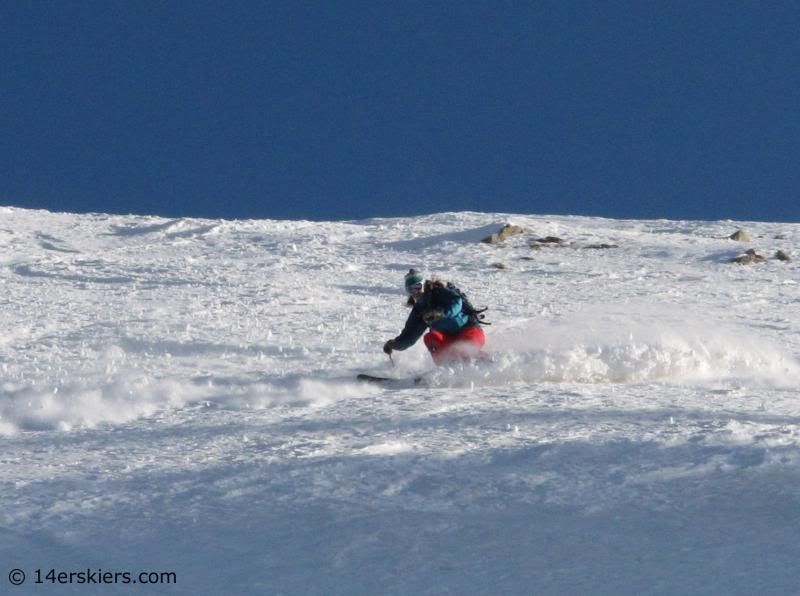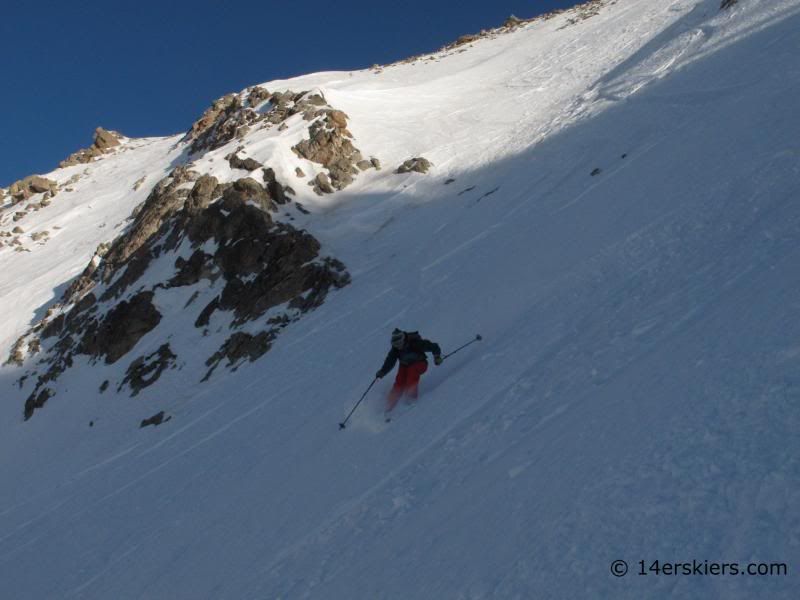 Frank.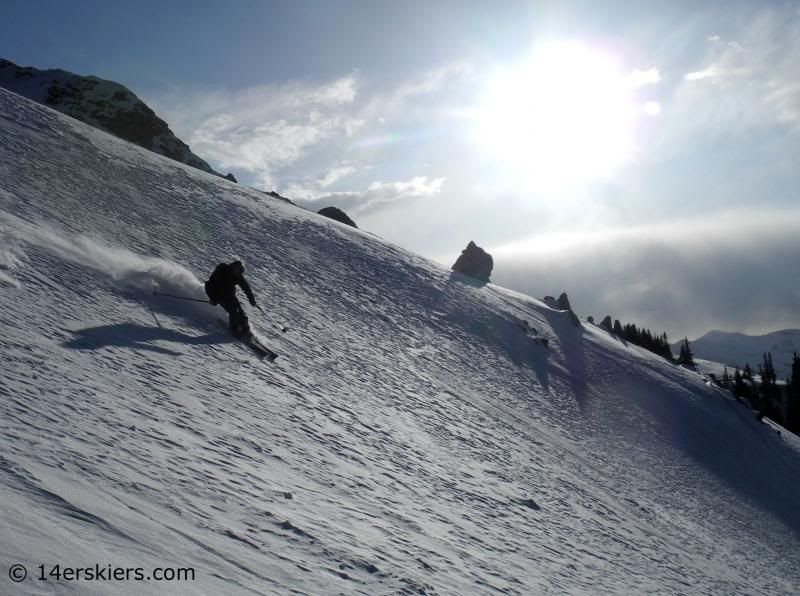 But, severely warming temperatures have really changed the snowpack this week. On our skin up to Headwall we stopped to observe these layers.

The snowplow cut was a perfect place to see the multiple dust layers that lurk within our snowpack. One dust layer was just a few inches down and has emerged with the warm up on Monday and Tuesday. The worst dust layer is about a foot into the snowpack (of course, this will vary on orographic snowfall). When this dark band emerges, it will really wreak havoc on the snow and snowmelt. But, until then, be sure to get out and enjoy some turns. I think there's plenty more to be had this season!
Aside from skiing, biking, and all outdoorsy things,
Brittany Walker Konsella
also loves smiles and chocolate 🙂 Even though she excels at higher level math and chemistry, she still confuses left from right. Find out more about
Brittany
!
Latest posts by Brittany Walker Konsella (see all)