Heading South… To The West Elks.
(Last Updated On: March 20, 2012)
If there's one thing I'm looking for more than anything else these days, it's the feeling of exploration that I'm seeking. No matter how good a slope might be, if I've skied it a bunch, I'd rather ski something new, even if the conditions aren't as good. I'm probably in the minority on that one. I consider the West Elks to be the sub-range of peaks to the South of Kebler Pass that are most clearly seen as one drives into Gunnison from Monarch Pass. While they may be close, access isn't very easy so my explorations in the area have been limited to riding my bike on the Lowline Trail. I had always thought of accessing the area from the East via Mill Creek, but then a friend of mine mentioned a tour he did in the area from the South, off one of the many drainages that empty into Blue Mesa Reservoir from the West Elks. I was hooked.
Unfortunately, it took until last week until I was finally able to find the time, the weather, and the partner. Danny Spencer and I headed past Gunnison and discovered that… roads in this area had just been gated a few days ago to prevent damage on the muddy roads of springtime. Bummer. Time to formulate a plan B. Carbon Creek wasn't too far away and it isn't an area we would normally drive to, so we hoped to find something worthwhile in that area. First we explored the possibilities of accessing the Southwest side of Whetstone. It didn't look great.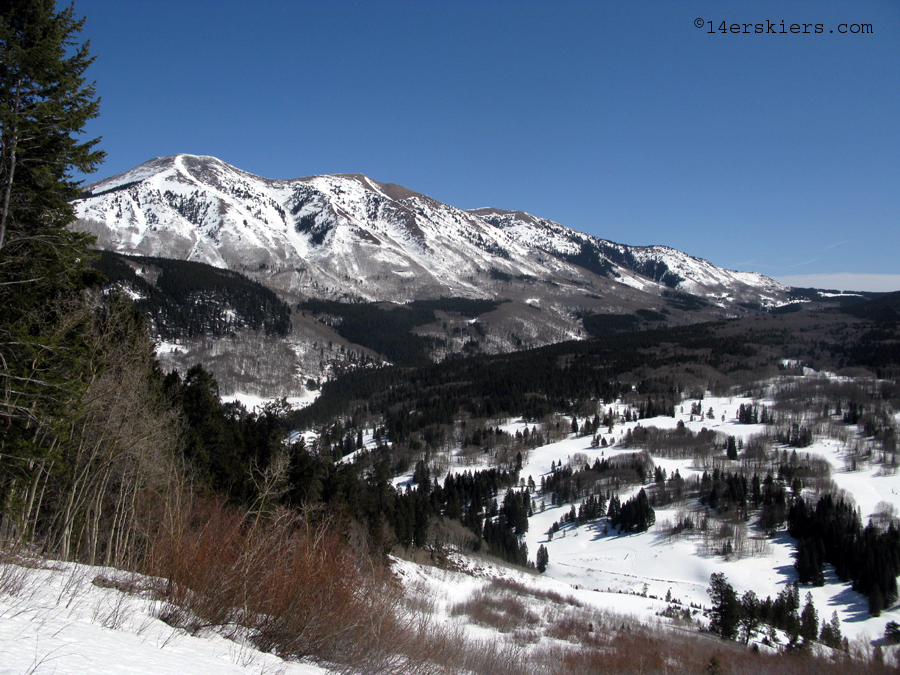 Awesome Axtell… the boring side: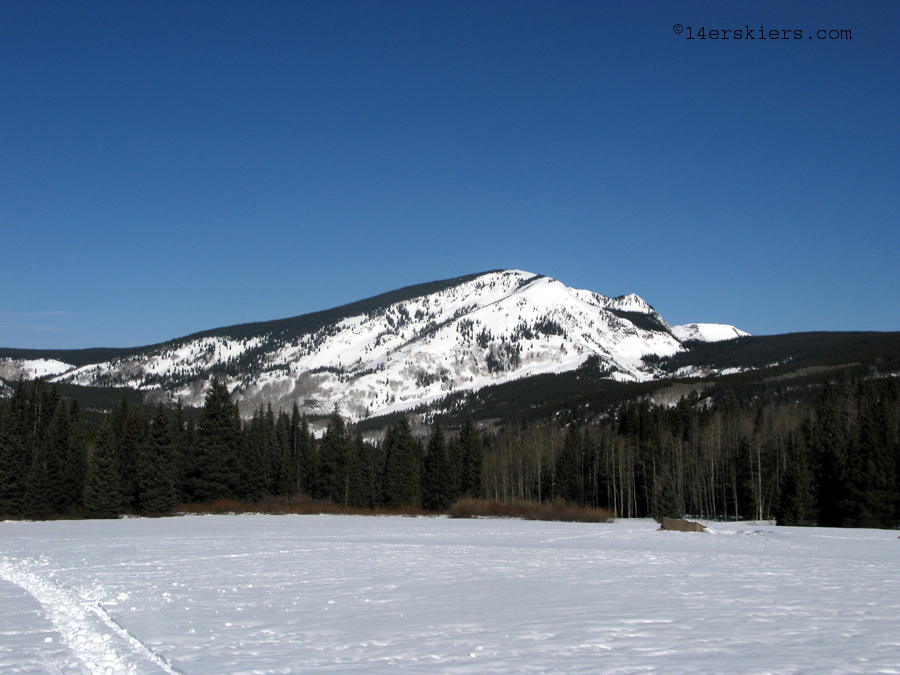 We were left with Carbon Peak, which has a couple of stellar couloirs that I'll have to put on the list for another year: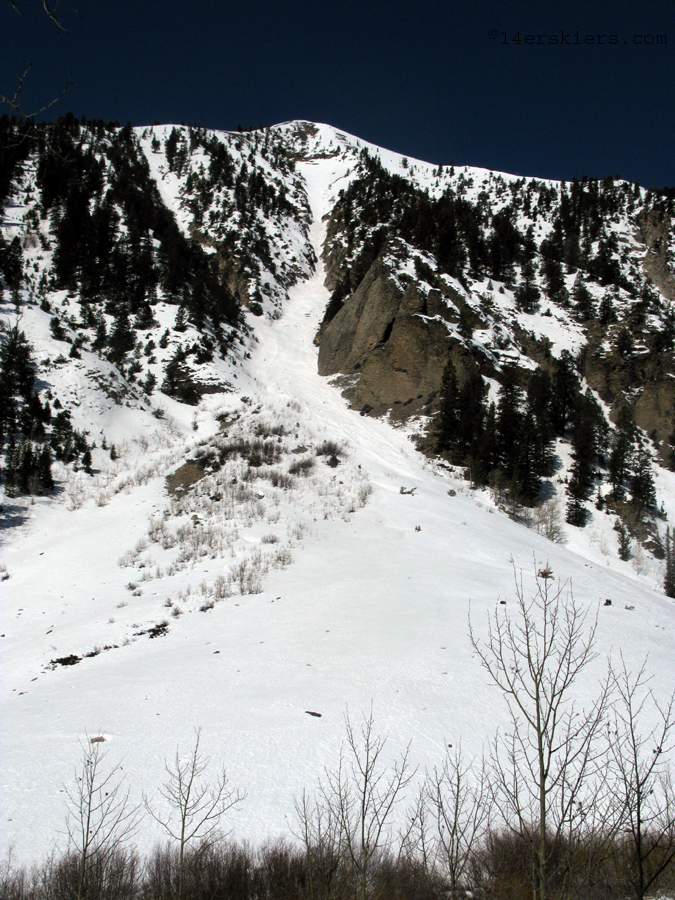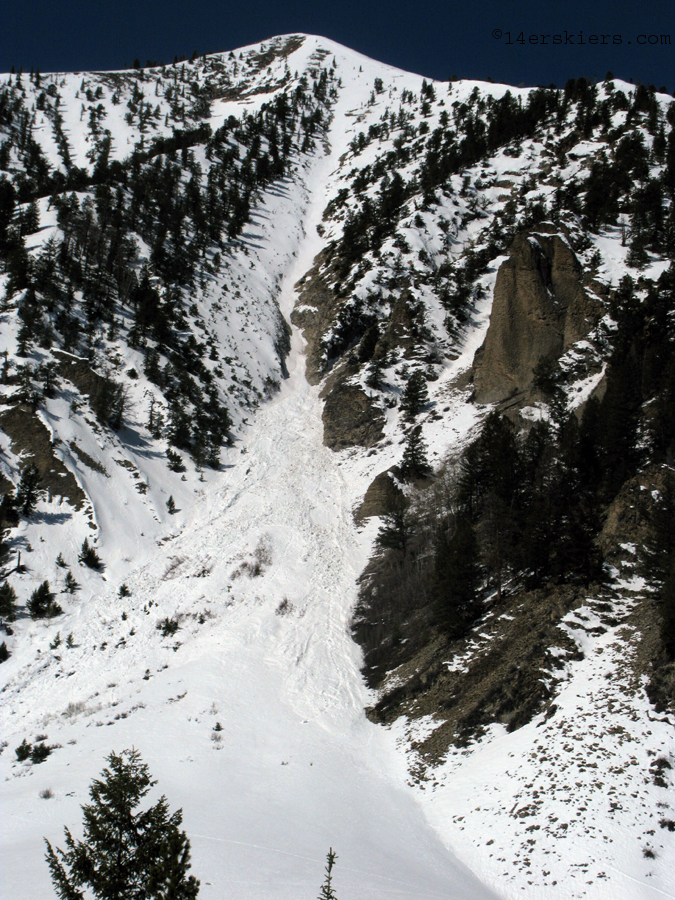 There was a nice rib on the North side that looked like it still had some soft snow on it, so that's where we headed.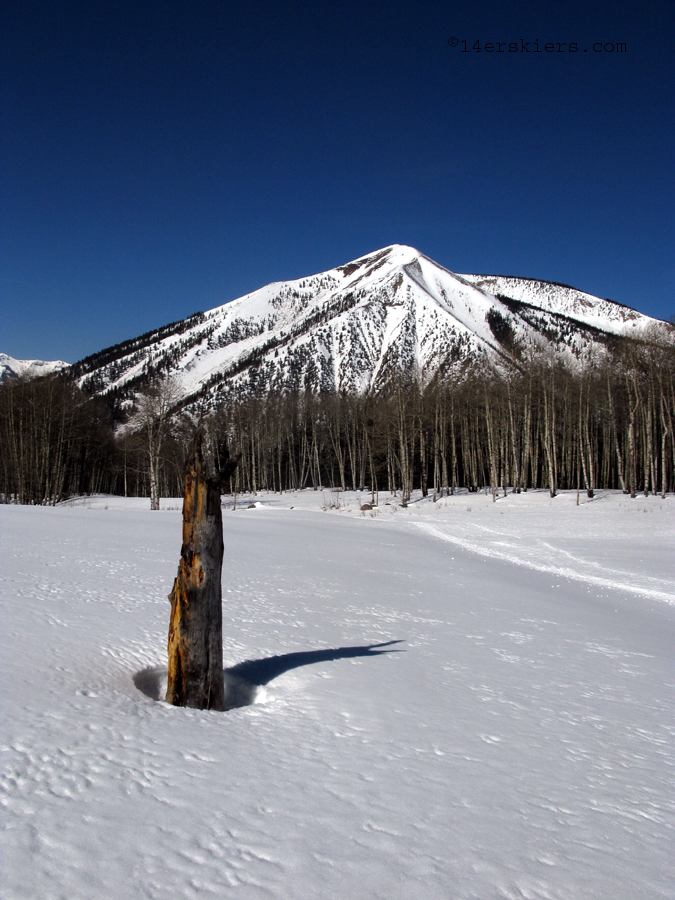 The climb took longer than we thought it would, since the slope was quite a bit bigger than it had looked from the valley floor. Conditions were quite good, especially considering it hadn't snowed in almost two weeks. Danny Shredster: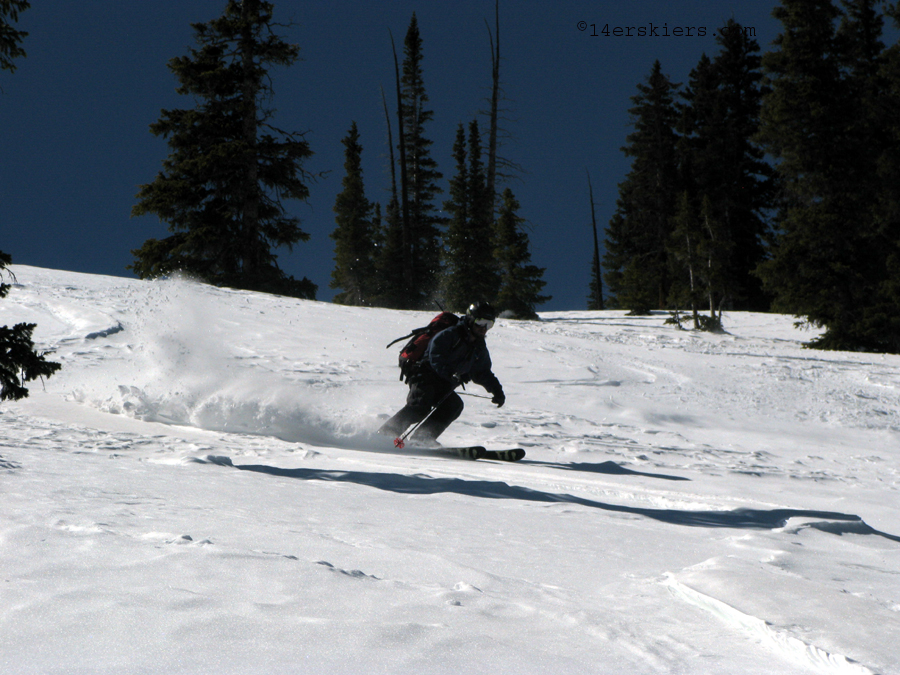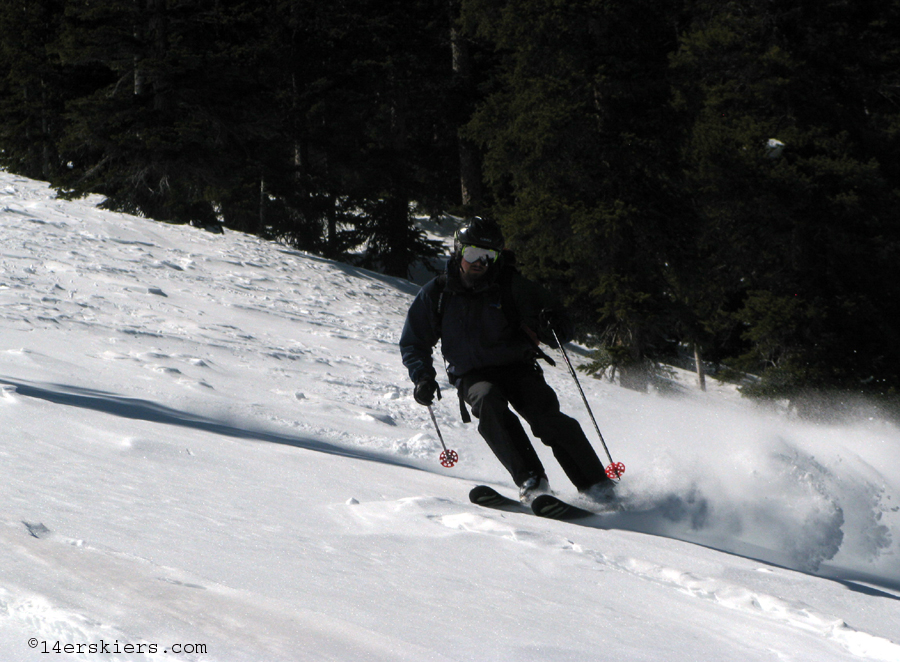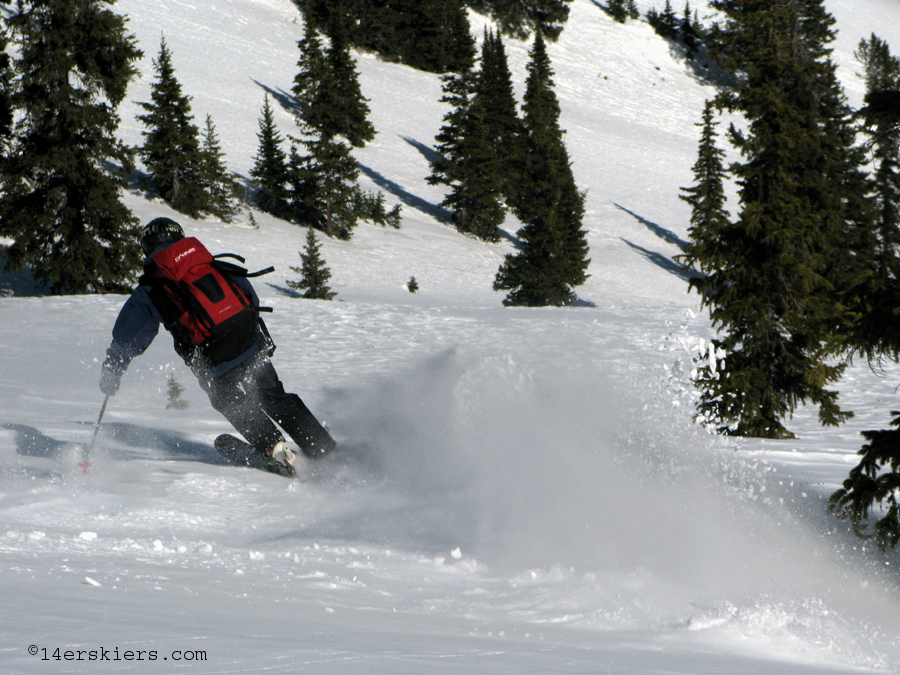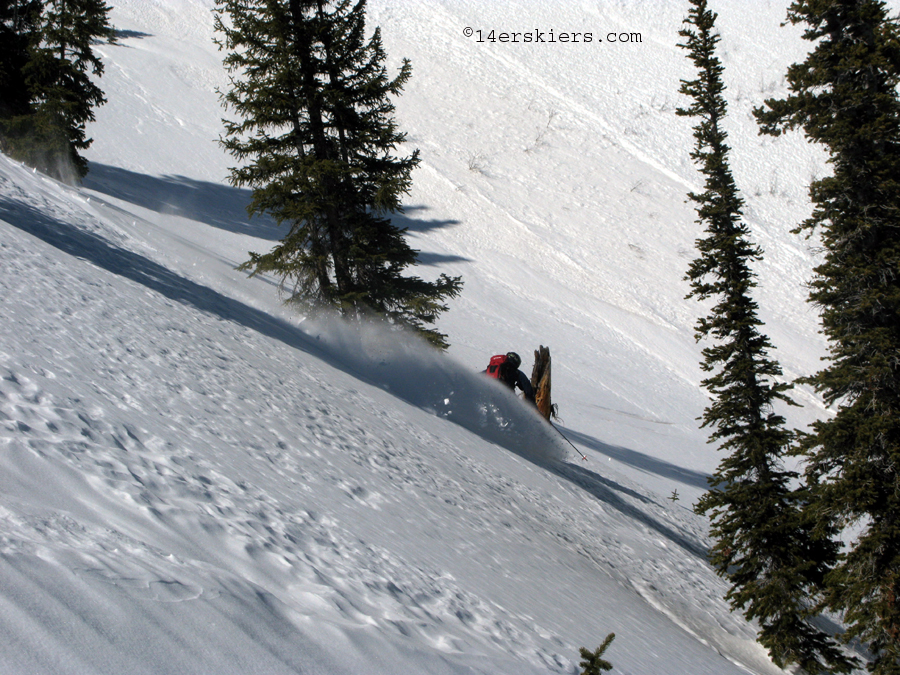 That's what's so great about exploring- sometimes you luck out and find a gem. Plus views of the Castles never get old:

As we sat at the truck enjoying a cold one, we were greeted with a pretty awesome display of migrating wildlife. A large flock of Sandhill Cranes was heading from New Mexico towards Idaho or even all the way to Canada. They're pretty fun birds to watch if you ever get a chance. They were flying pretty high, but I tried to get a shot none the less.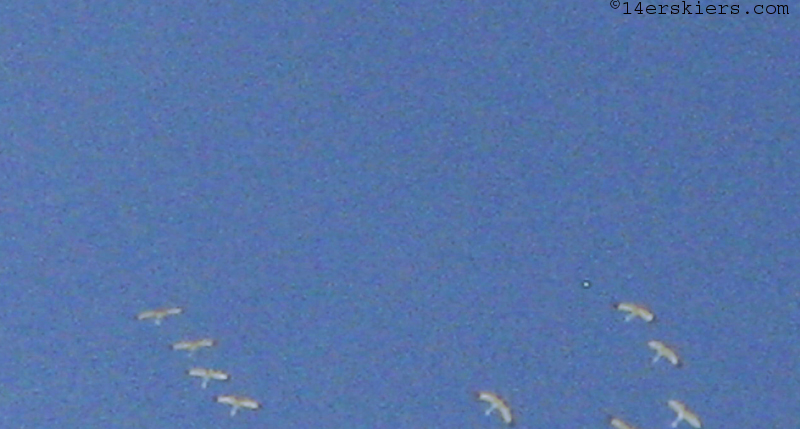 Thanks for reading!

Frank
loves snow more than anything... except his wife.  He ensures his food is digested properly by chewing it 32 times before swallowing.He is a full-time real estate agent serving
Crested Butte and Gunnison
and would be honored to send you his
monthly newsletter.
Latest posts by Frank Konsella (see all)