TR: Scenic Fall Riding in the Castles – Lowline Trail (1 Oct 2011)
(Last Updated On: June 16, 2018)
This last week has been absolutely off the charts in terms of vibrant fall colors. We took advantage of the great weather and brilliant displays and headed over Ohio Pass to an area called the Castles. Not a big biking destination, we found ourselves among horseback riders – some more friendly than others – and cows. Lots and lots of cows. Our goal was to traverse the length of the Castles (in the West Elks) via the Lowline Trail.
Frank and I met our friend Adam at the Swampy Pass trailhead and began our ride from there. Glowing gold greeted us immediately. Me.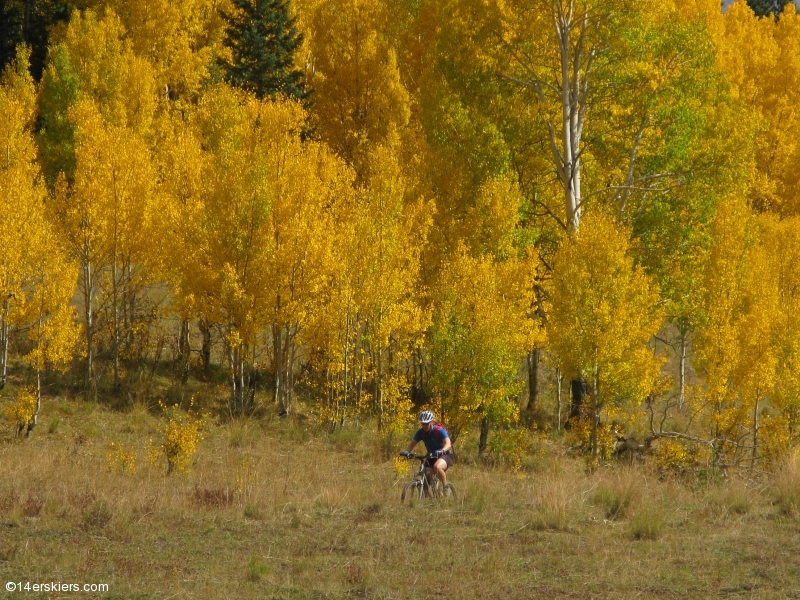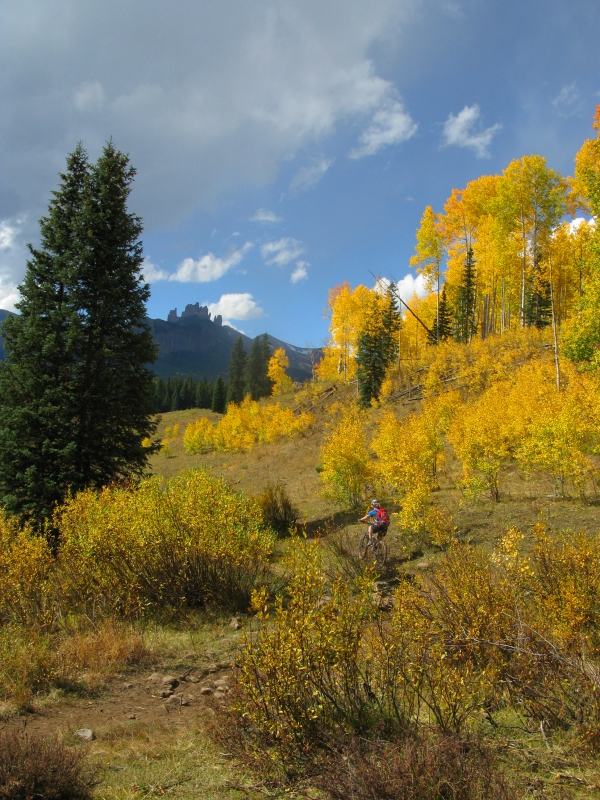 Frank.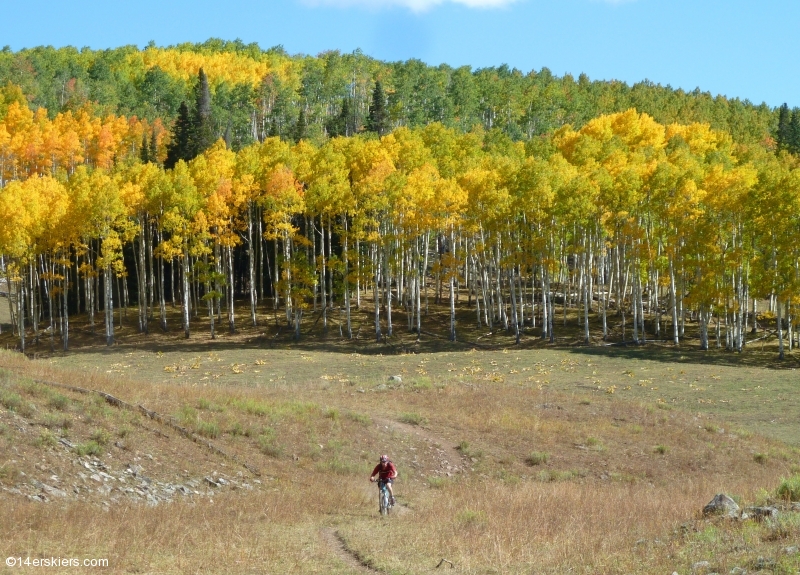 Frank riding with the Castles in the background.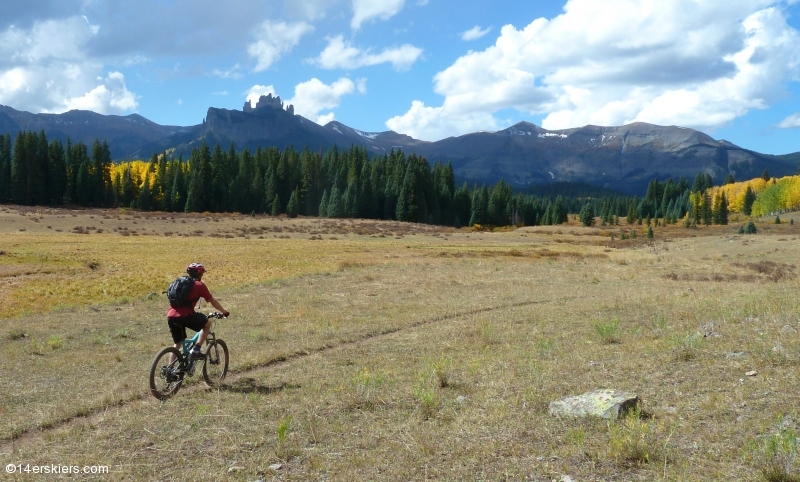 Note the sweet couloir behind Frank. We couldn't help wondering if it collects enough snow to ski in the winter…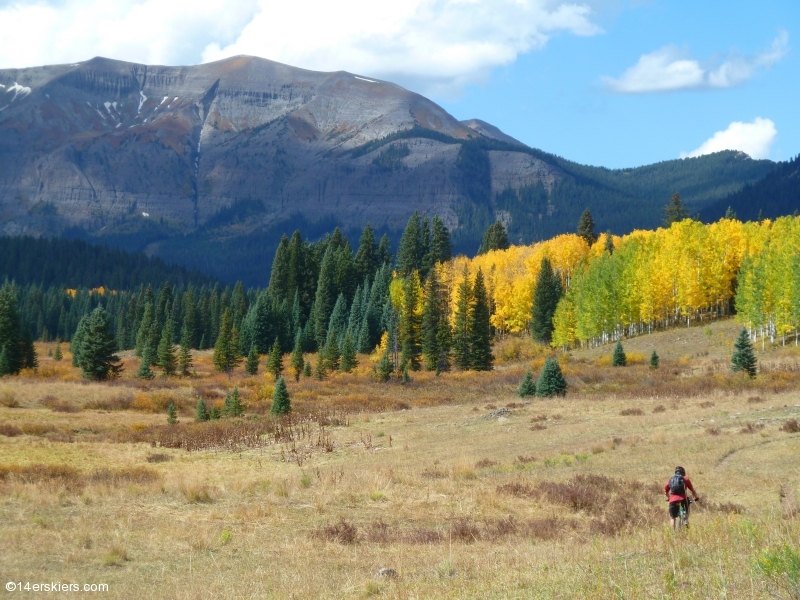 It was hard not to admire the stunning scenery that surrounded us.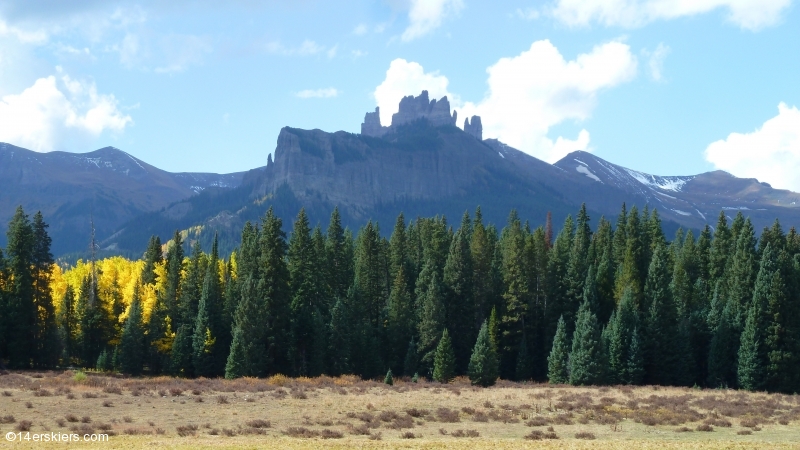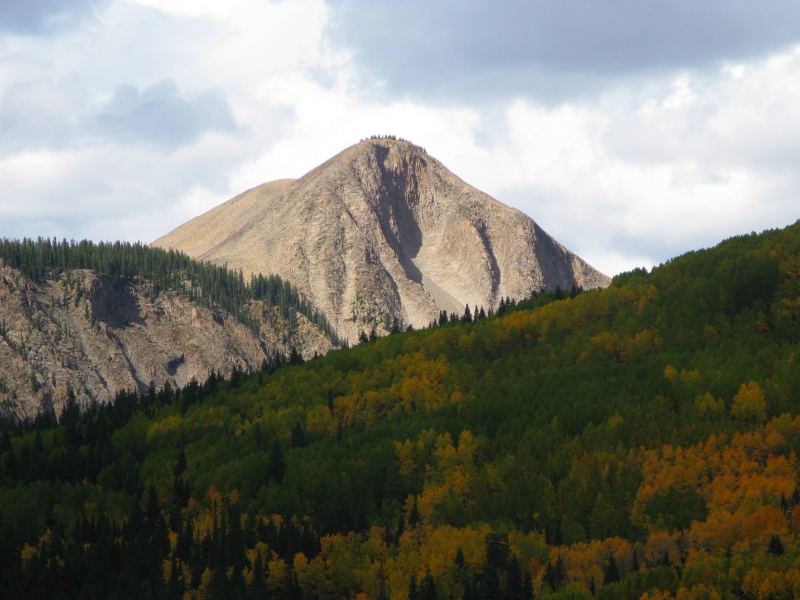 The aspens had spent some time decorating the pines with gold.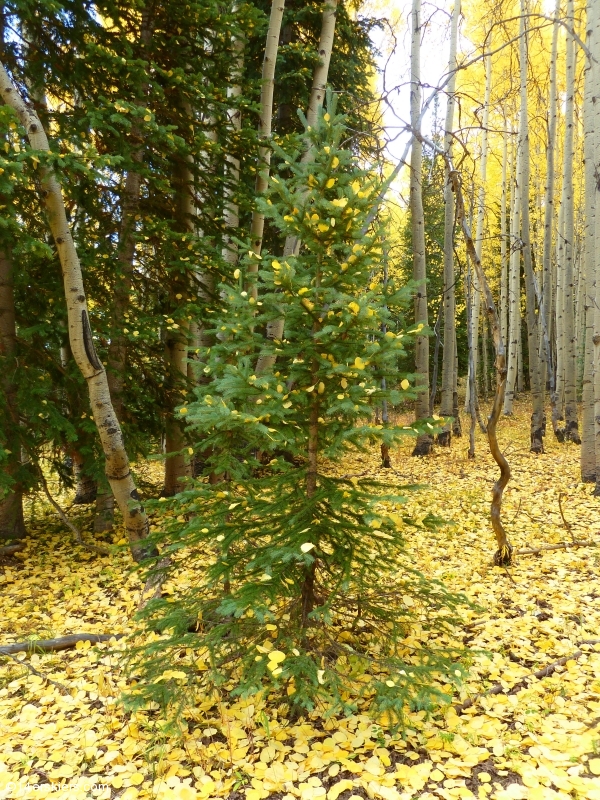 Adam.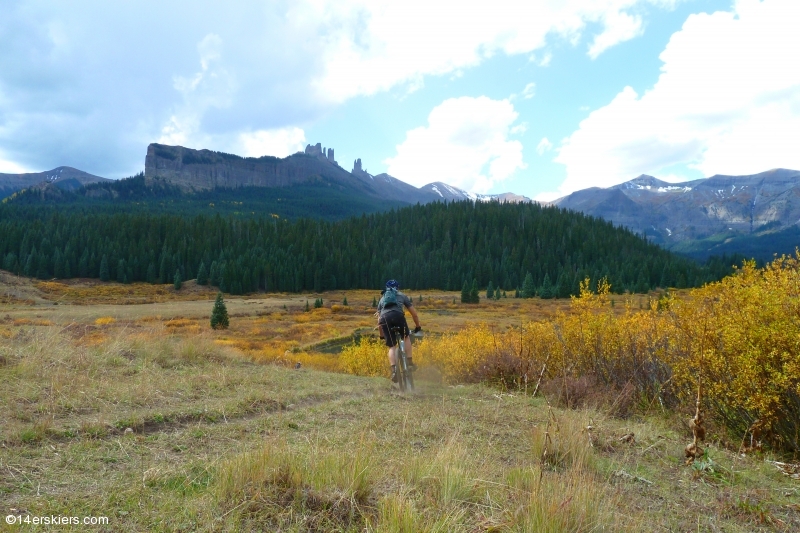 Frank and Adam traveling the yellow-leaf-road.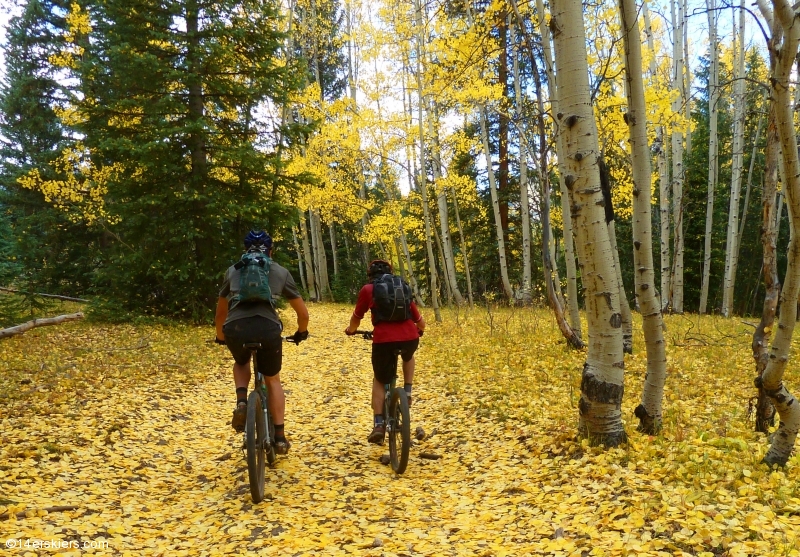 Me.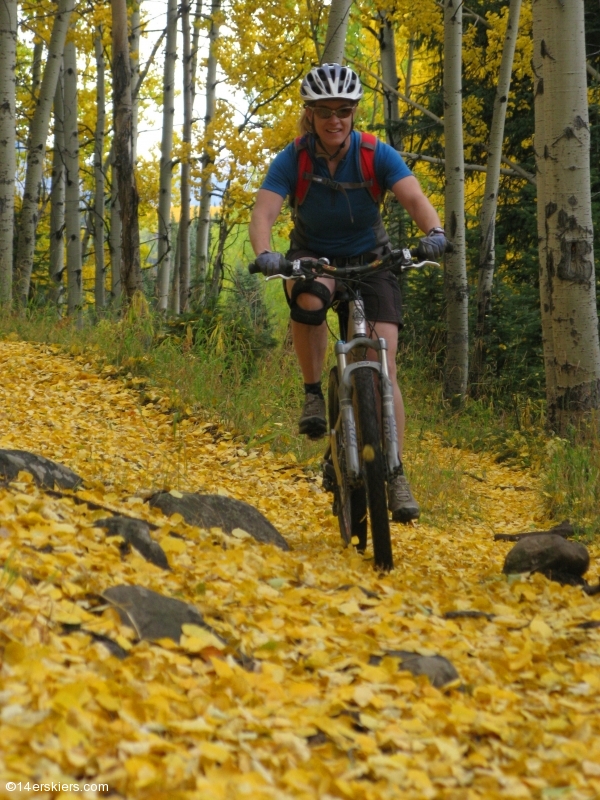 Frank.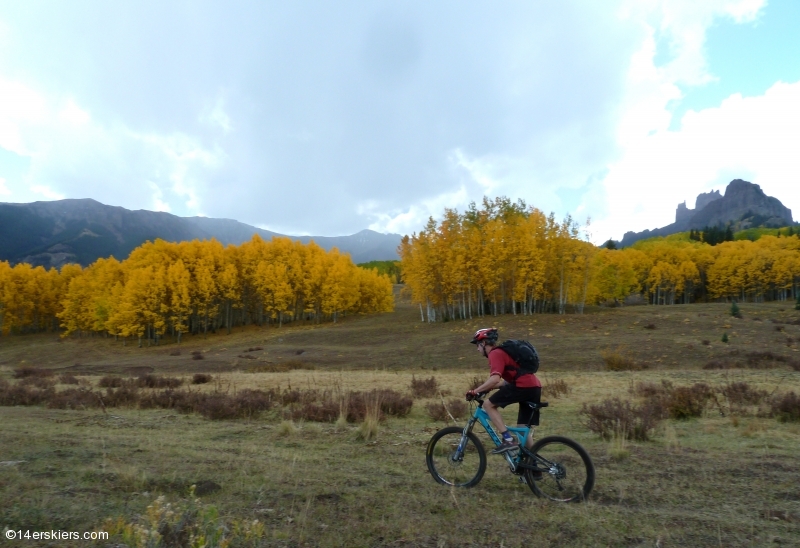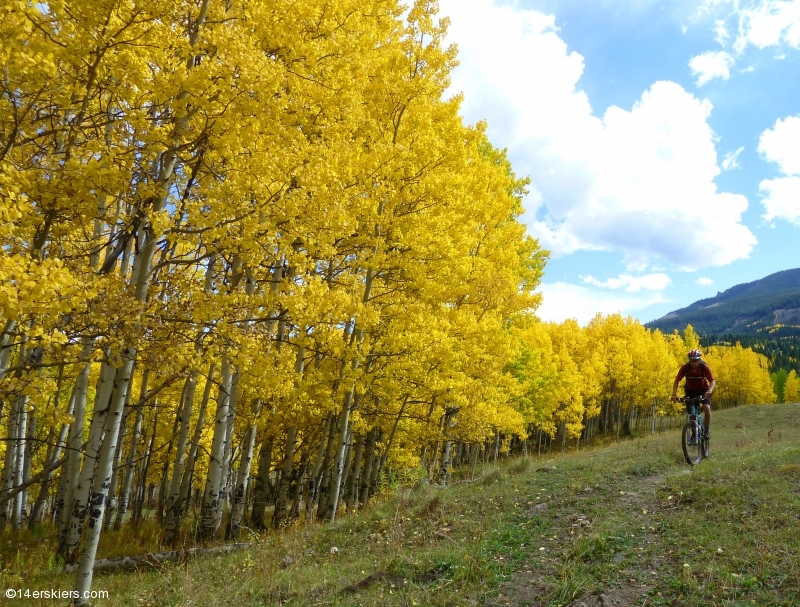 Adam.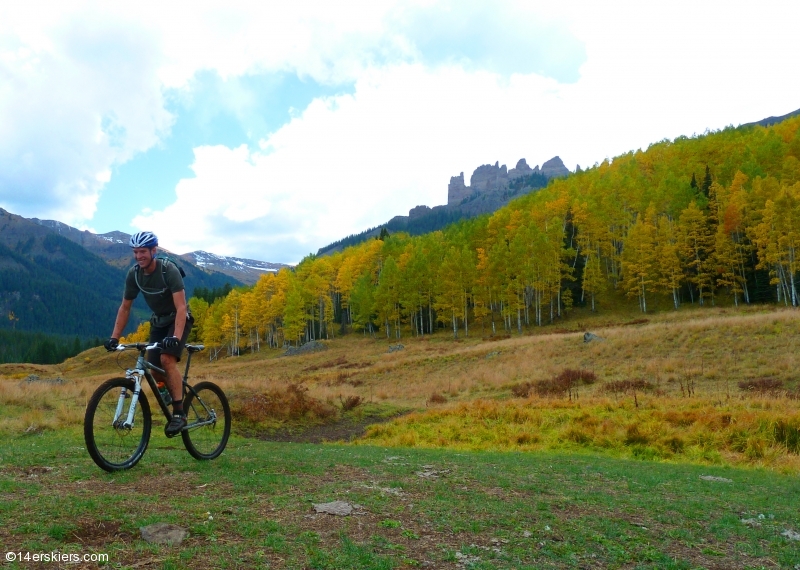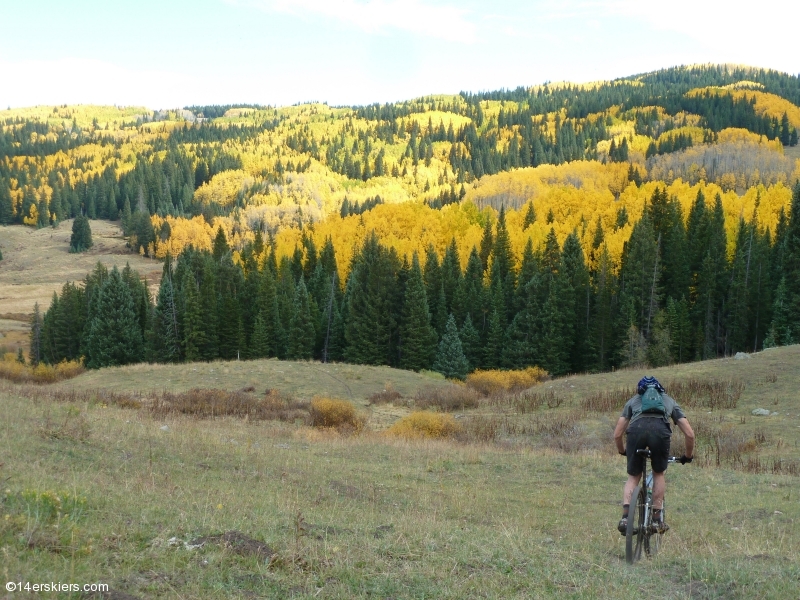 Me.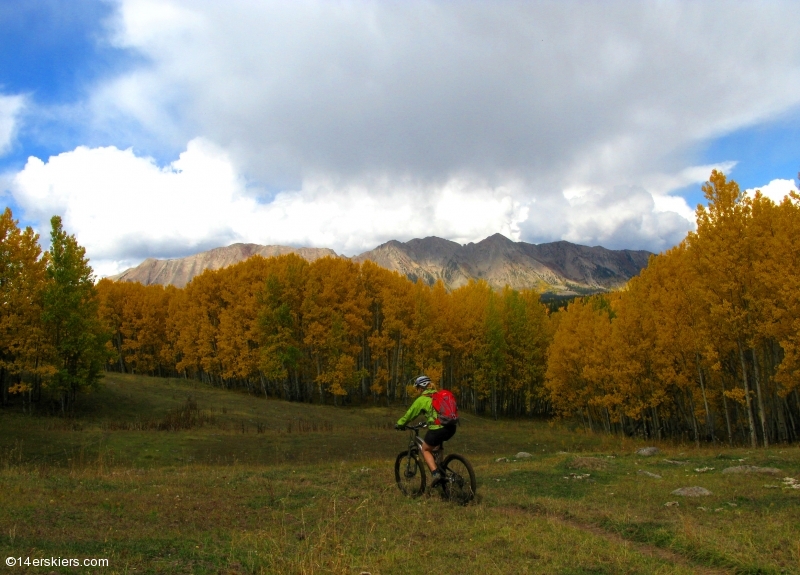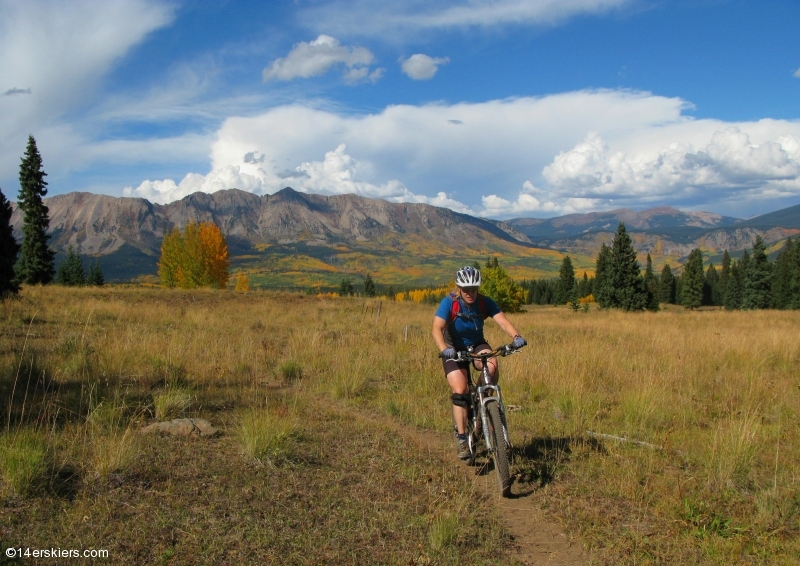 The rose higher above the valley below, the scenes kept getting more and more beautiful.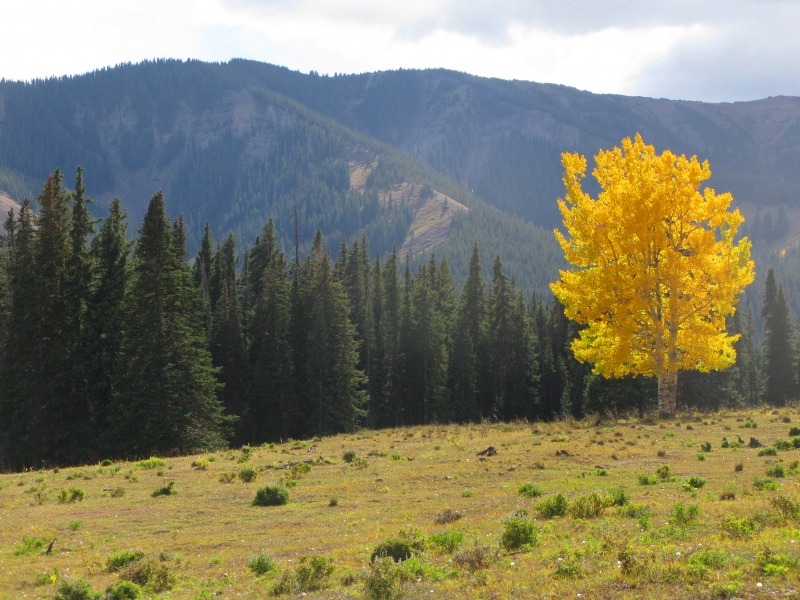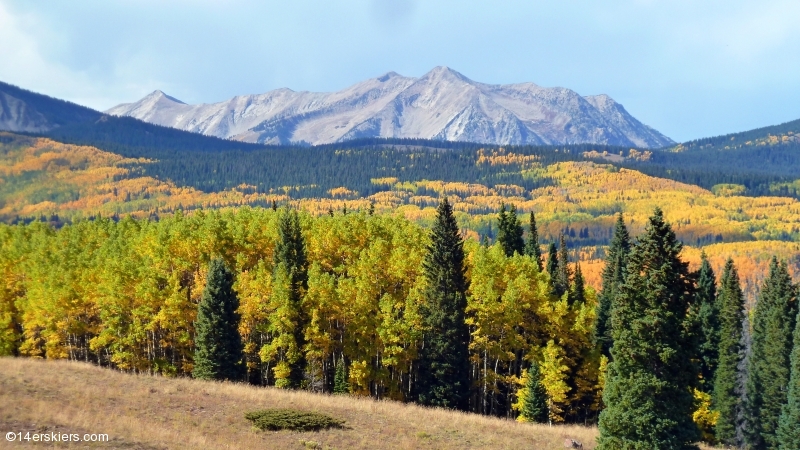 The Castles.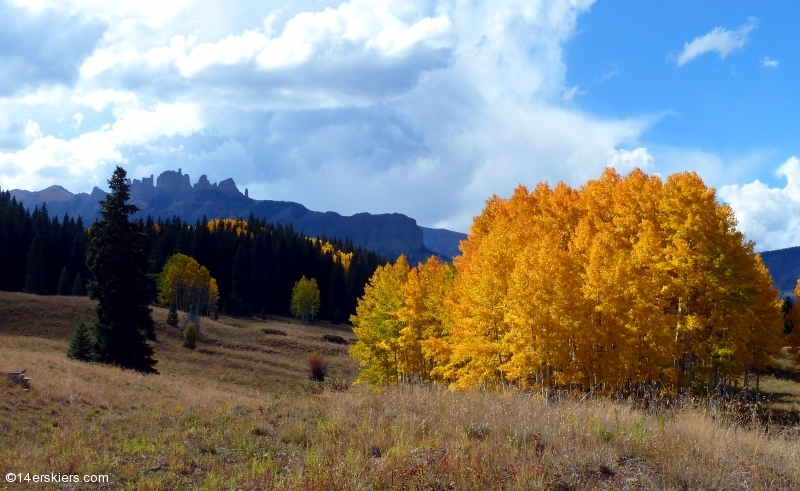 The Anthracites.

Frank shredding the downhill.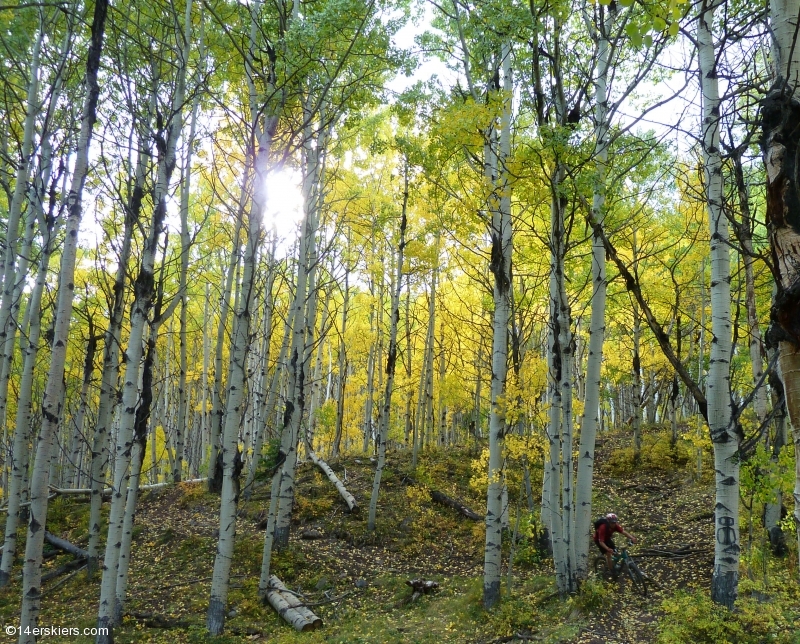 Our route took us from Swampy Pass to Mill Creek Road via Lowline Trail (438). Mill Creek is about 15 miles down the road from where we began so we finished our ride with a longish road ride, uphill, with a headwind. Though one of the most scenic rides I've ever experienced, there are some things to be warned about. First, it can be boggy and full of cow pies and horse manure. It's best to go in the fall, after it hasn't rained in awhile, in order to minimize the mud and manure. Also be prepared to be lost. Even with a map, we spent probably an hour and a half being "lost". Signs are few and far between and those that exist can often be confusing. Last, if you are expecting your uphill pedaling to get you to the top of some nice long rad downhill, you're wrong. It's largely a cross-country ride. A true downhill didn't happen until the very end and only lasted for about 5-6 minutes. Unfortunately, we lost most of our elevation going down Mill Creek road. If I do it again, I'd like to park at Mill Creek and ride the reverse direction because I think a more significant downhill would exist. Despite some of the frustrations involved in this ride, it's well worth it if only for the views. They simply can't be beat 🙂
Also, check out Frank's Lowline report from a couple of years ago!
Update June 2018
This ride can be beautiful in summer too!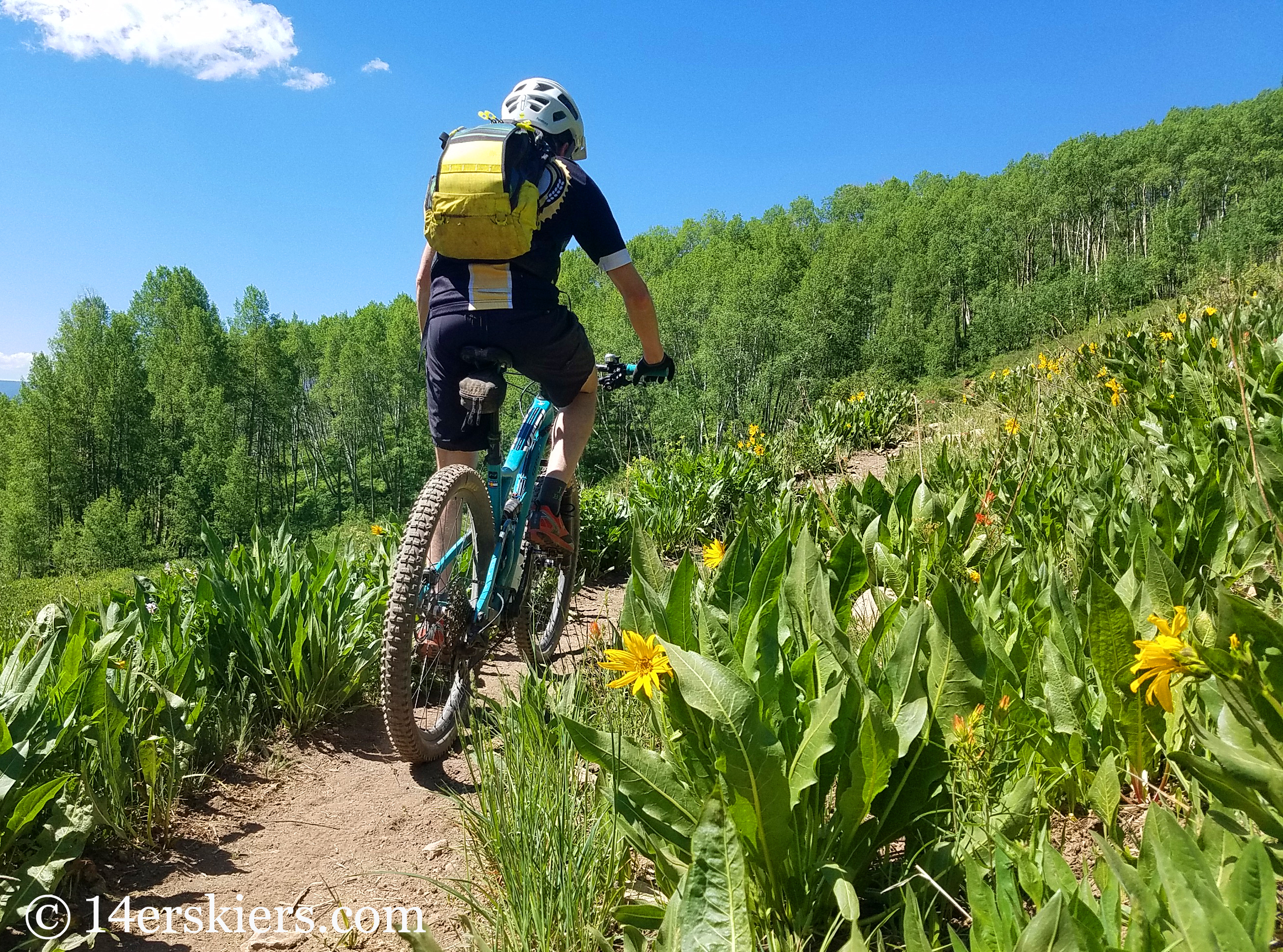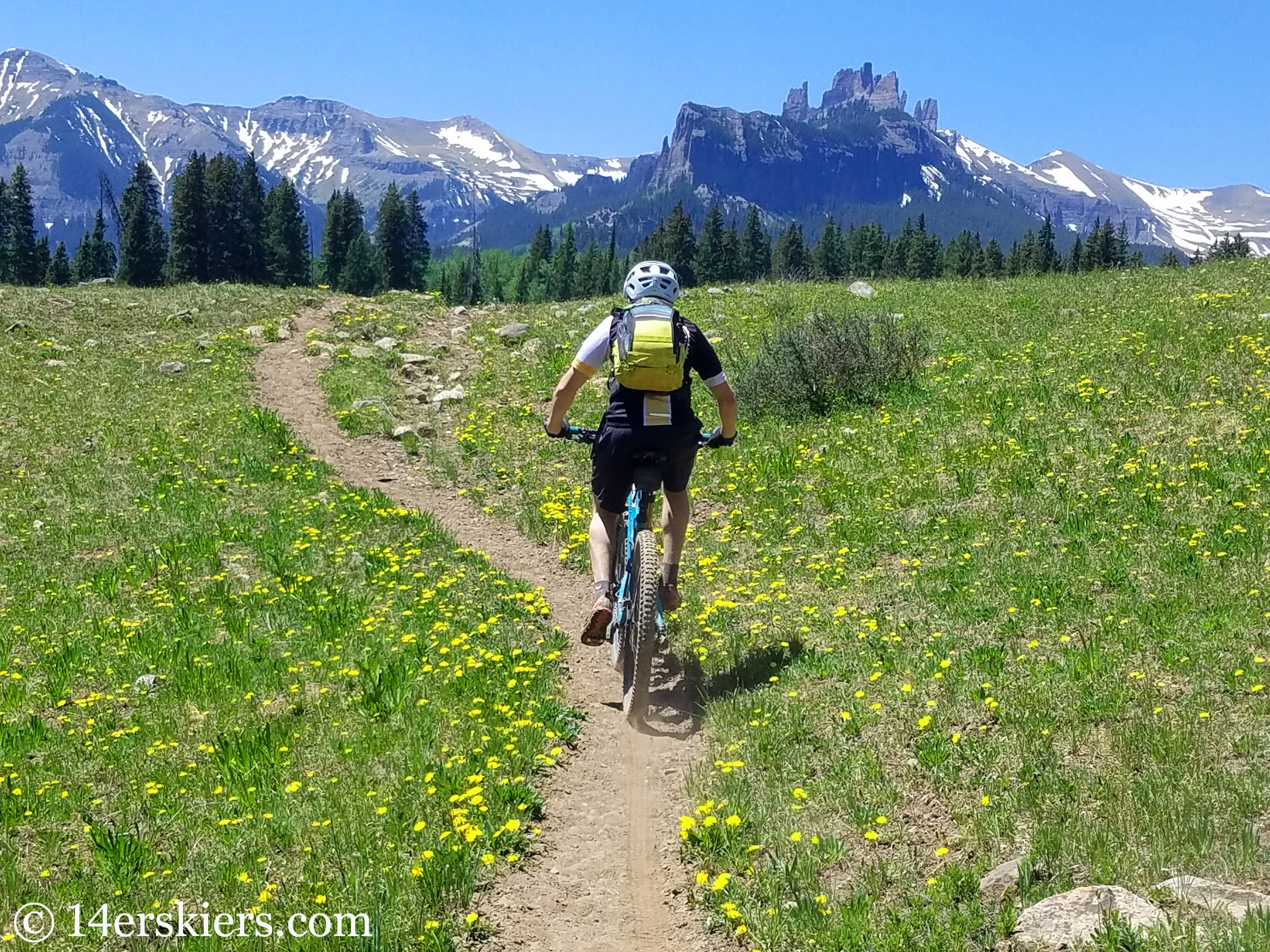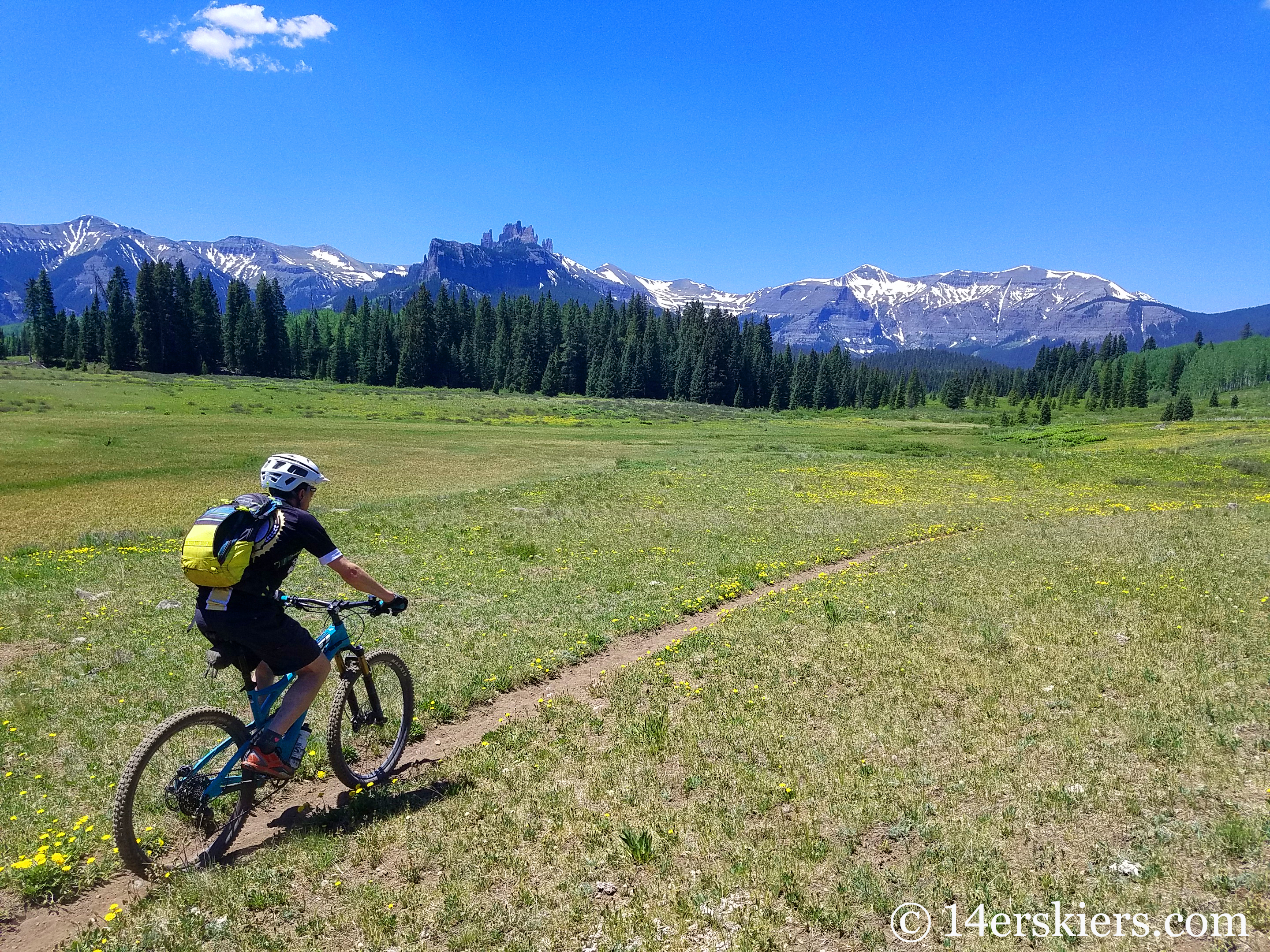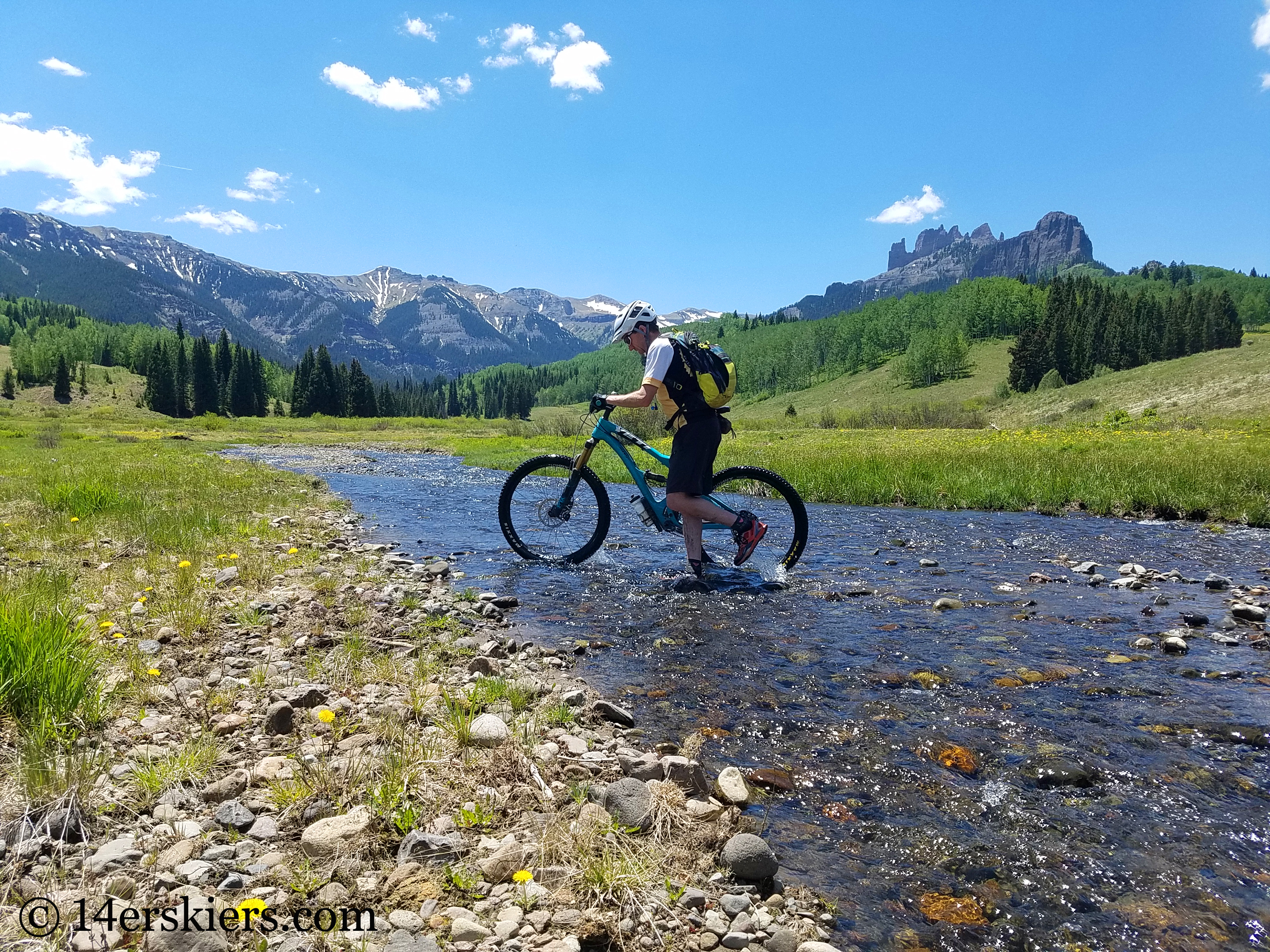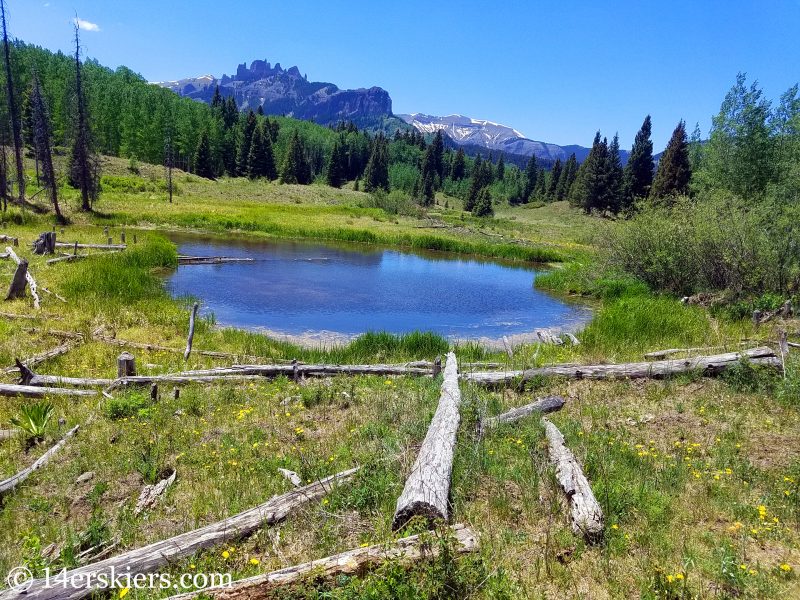 Tips for Mountain Biking Lowline Trail
Navigation on Lowline trail can be very difficult at times. The trail can disappear and cow trails can lead you astray. To complicate factors, we've seen trails that are marked but are not on most maps, or trails that should be marked but aren't, or unmarked trails that don't even exist on maps. We highly recommend using a GPS or the CBG Trails app to help you navigate through this area.
In addition, this trail is absolutely horrible when wet as it is prone to bogginess. It's best ridden after a long dry spell.
Map of Swampy Pass to Pass Creek to Lowline Trail
This particular point-to-point is typically ridden north to south, but you could certainly ride it south to north as well. A loop can be created with County Road 730.
Aside from skiing, biking, and all outdoorsy things,
Brittany Walker Konsella
also loves smiles and chocolate 🙂 Even though she excels at higher level math and chemistry, she still confuses left from right. Find out more about
Brittany
!
Latest posts by Brittany Walker Konsella (see all)
Summary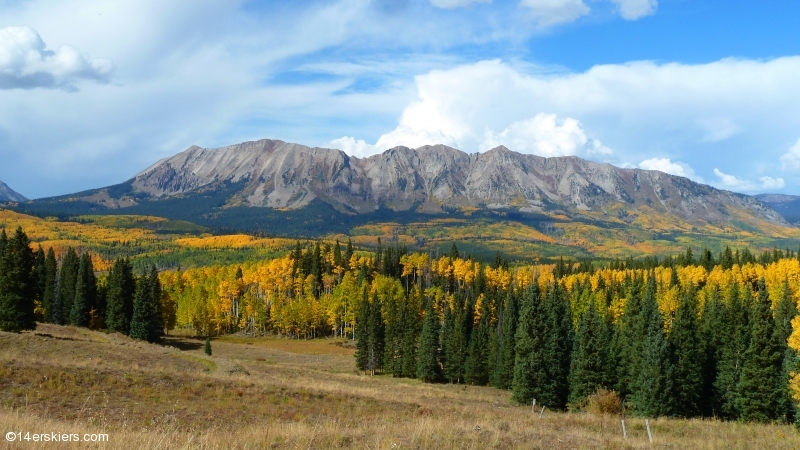 Article Name
TR: Scenic Fall Riding in the Castles - Lowline Trail (1 Oct 2011)
Description
Lowline Trail traverses the length of the Castles in the West Elks offering a cross-country style mountain bike ride with magnificent views!
Author