TBT: Sink Creek and Throughline trails 9.1.18
(Last Updated On: November 1, 2018)
Even though it's now November and mountain bike season is winding down in the mountains, that doesn't mean that you can't dream of some trips next summer. Or, honestly, perhaps ride the Sink Creek and Throughline trails this fall, since they are located on the drier and warmer side of the West Elk range near Paonia and Crawford.
As many of you know, Brittany and I were riding a lot of random trails this summer as part of Trailquest, a contest to ride all of the singletrack in the Crested Butte and Gunnison areas (which apparently also includes Paonia and Crawford). While we probably won't return to some of these trails, others might be worth a return a trip and Sink Creek and Throughline certainly fall into that category. Unfortunately, both of these trails have to be ridden as out and backs, since the legal riding ends at the West Elk Wilderness boundary. If it wasn't for that, you could make a great loop with these trails around the humorously named "Tater Heap" mountain.
In any case, we started off on throughline, which is a well-used trail unlike some of the others in this area. This area felt perhaps like the African savanna (take note of Needle Rock in the distance, the distinctive rock formation outside of Crawford):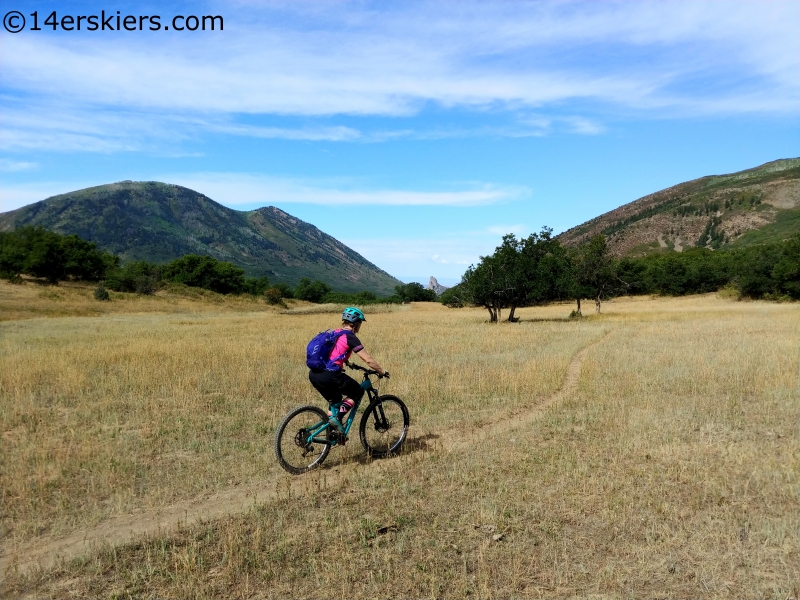 We made short work of Throughline and started down the dry, dusty, but fun trail (Tater Heap in the background):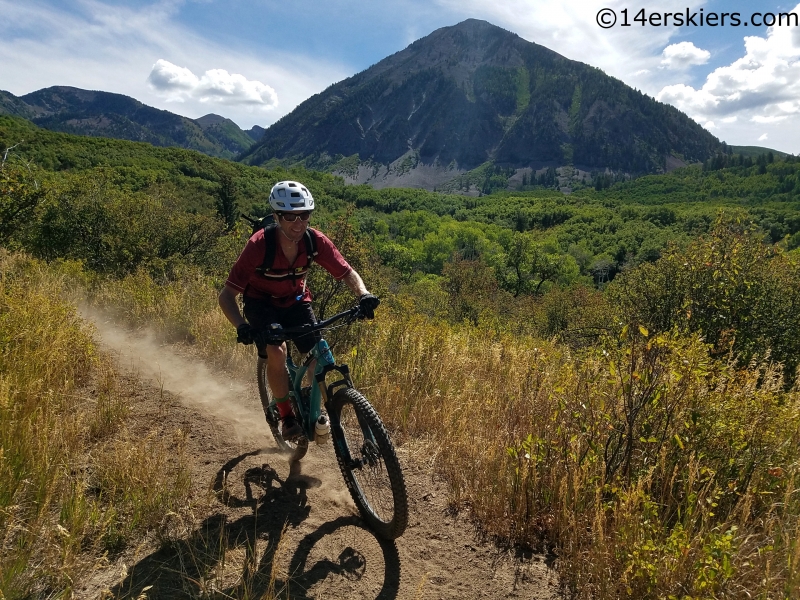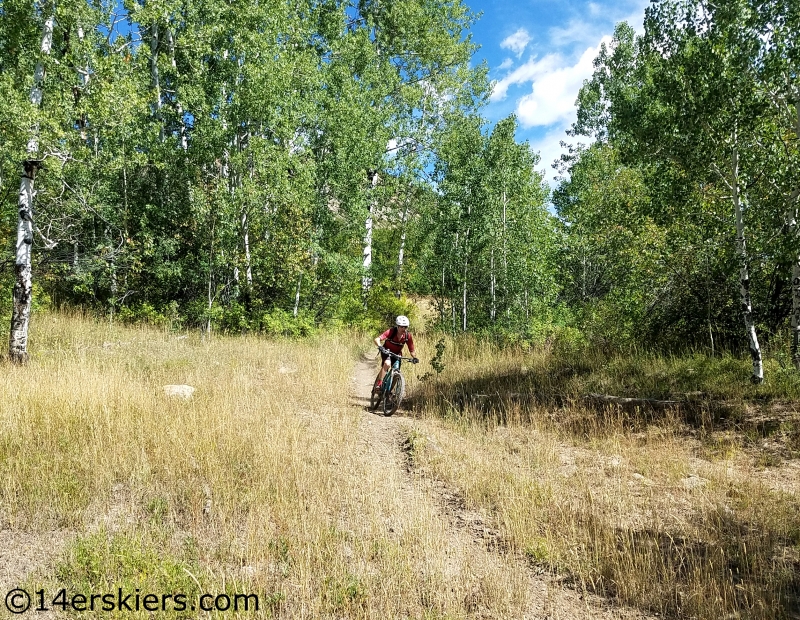 Mendicant Ridge, which proved to be the hardest day of the Trailquest challenge, is in the bakcground: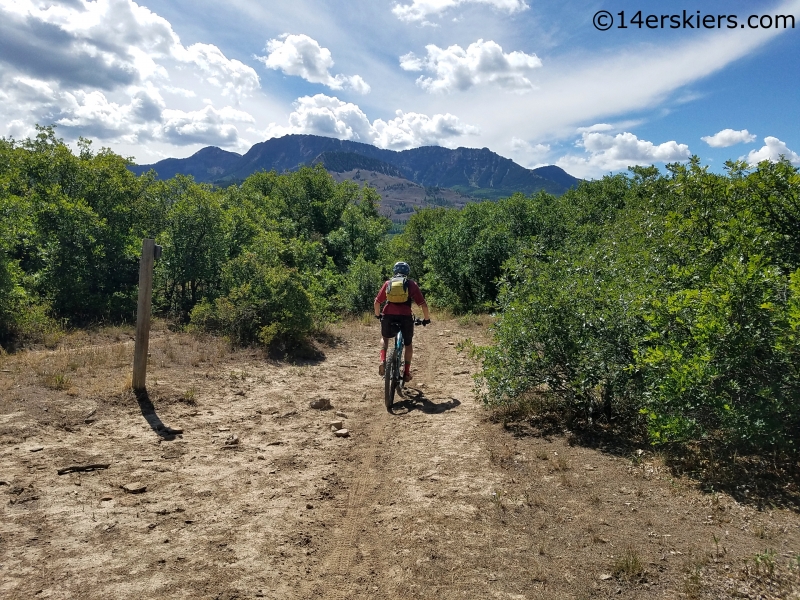 Once we were back at the Throughline/ Sink Creek intersection, we headed up Sink Creek. This trail wasn't as popular, but it was still in good shape while being a bit overgrown in spots with ferns. That's just kind of fun, though.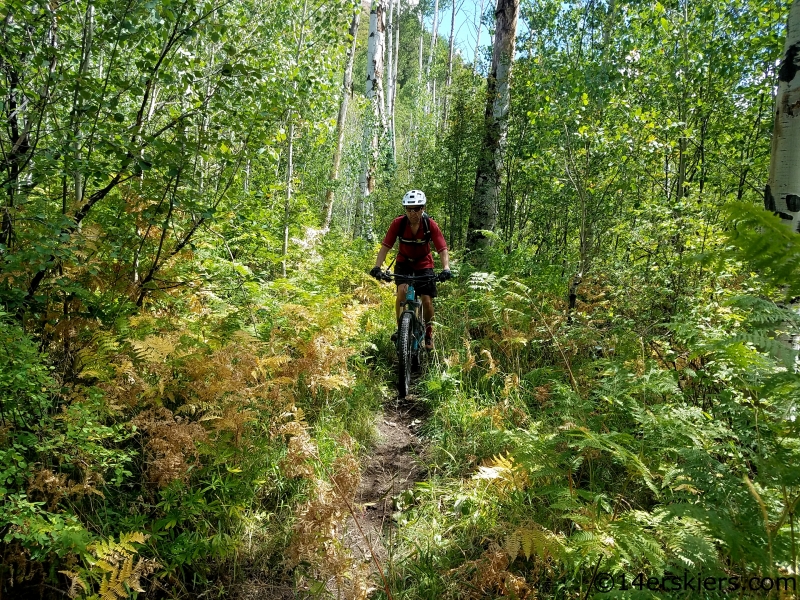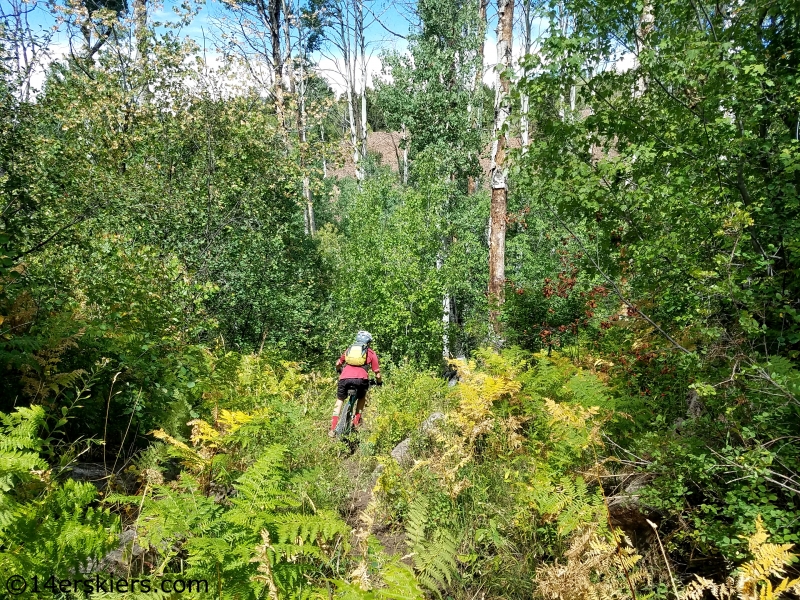 We had a great time on these trails, and I'd certainly mountain bike them again. If you're looking for something different, head out towards Crawford and give Throughline and Sink Creek a shot. Things went so well, in fact, that we had more time and decided to head towards another trail called East Flatiron. East Flatiron is more of an ATV trail with a long approach road, but it did have some great views. Mount Gunnison (one of these days we'll ski this amazing massive peak):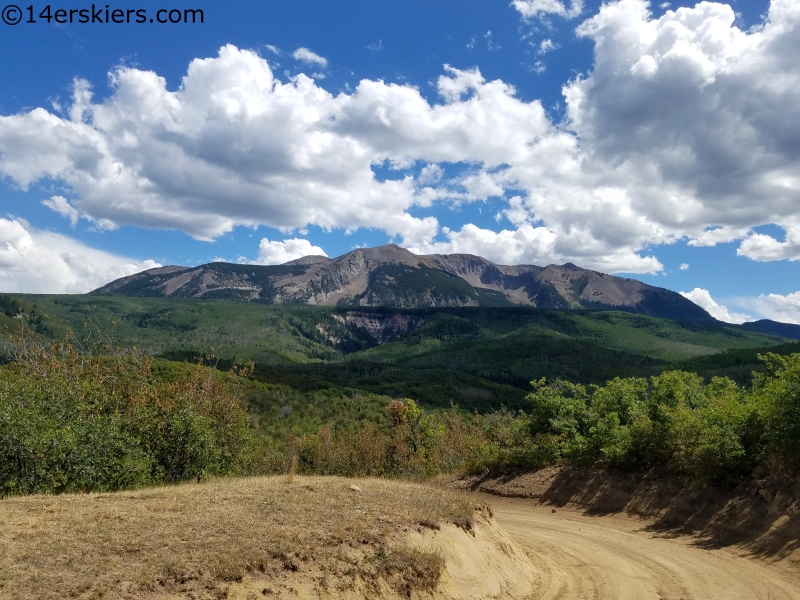 Looking back towards Crested Butte. Marcellina is on the left, Owen and the Ruby Range is in the middle, and West Beckwith is on the right: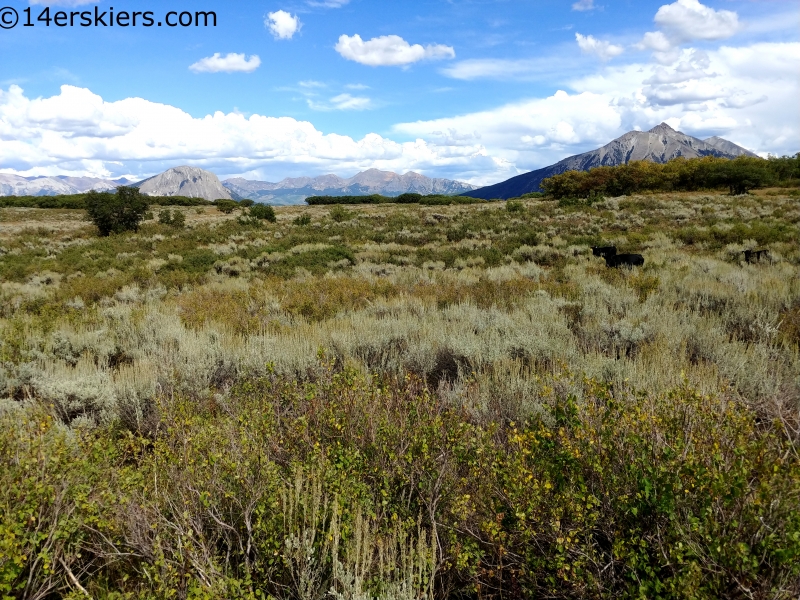 An unnamed canyon: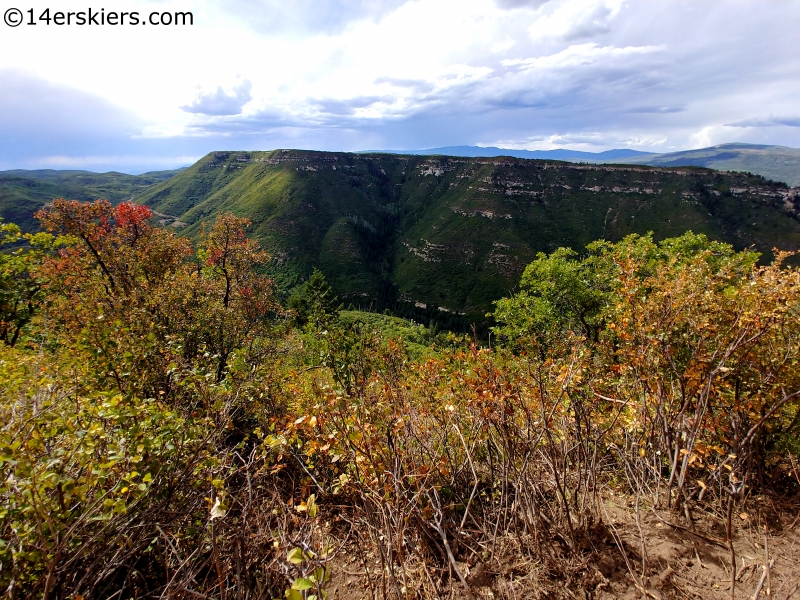 As with Mount Gunnison, we really need to ski West Beckwith:

That's it for this post. If you love riding in new places, keep Sink Creek and Throughline in mind. We're pretty sure you'll have a great time.
Frank
loves snow more than anything... except his wife.  He ensures his food is digested properly by chewing it 32 times before swallowing.He is a full-time real estate agent serving
Crested Butte and Gunnison
and would be honored to send you his
monthly newsletter.
Latest posts by Frank Konsella (see all)
Summary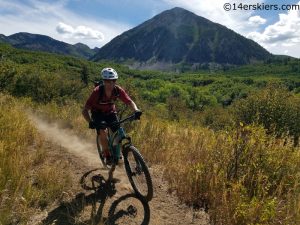 Article Name
TBT: Sink Creek and Throughline trails 9.1.18
Description
Mountain biking on the Throughline and Sink Creek trails near Crawford, CO- terrific singletrack that doesn't see a lot of MTB traffic.
Author