TR: Mountain Biking Waunita and Quakey Mountain Trails 9.29.17
(Last Updated On: October 18, 2017)
With a mediocre weather forecast and snow up high, Brittany and I were trying to think of other options to ride on her birthday. One possibility that came up was the Waunita and Quakey mountain trails near Whitepine and Waunita Hot Springs. We've passed the Waunita turnoff from Canyon Creek a bunch of times, but didn't really know a thing about Quakey. As we say so often, there's only one way to find out…
We started by going up Canyon Creek, which was pretty easy outside of the first climb. The Waunita trail started off as a steep hike-a-bike, so our first thought was "oh boy, looks like another one of those days…". But just as quickly, it started heading downhill. Not only that, it was a sweet downhill, with bermed corners and plenty of air to be had: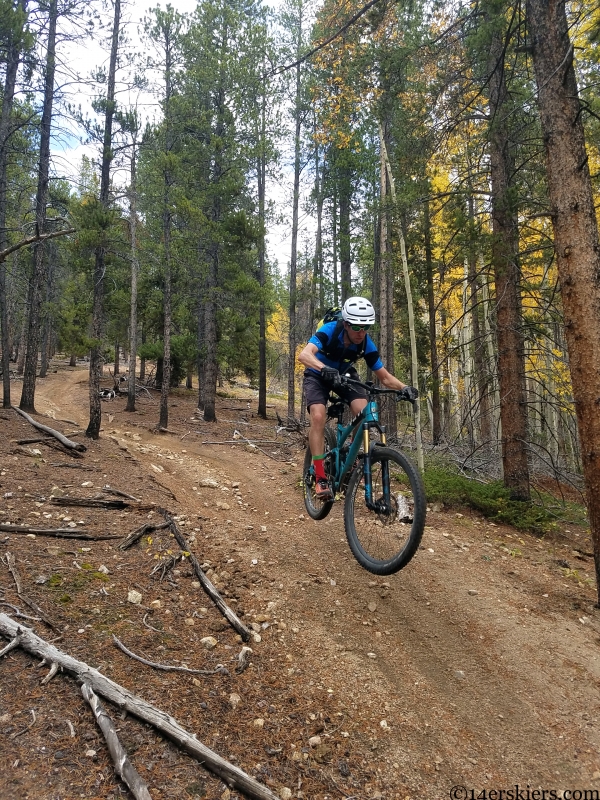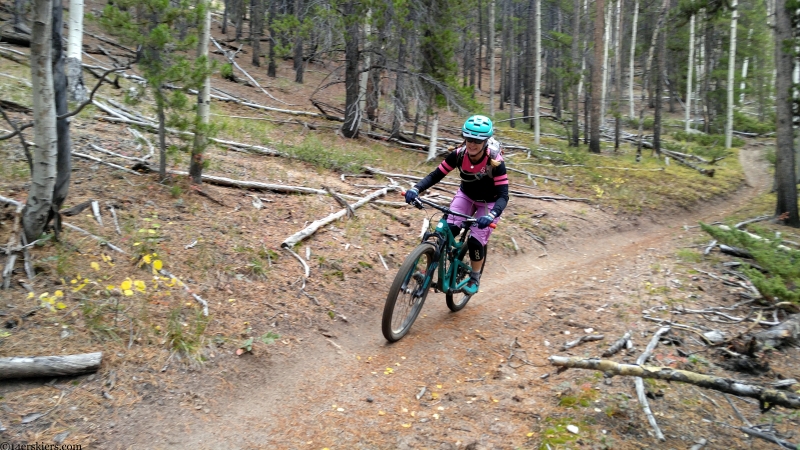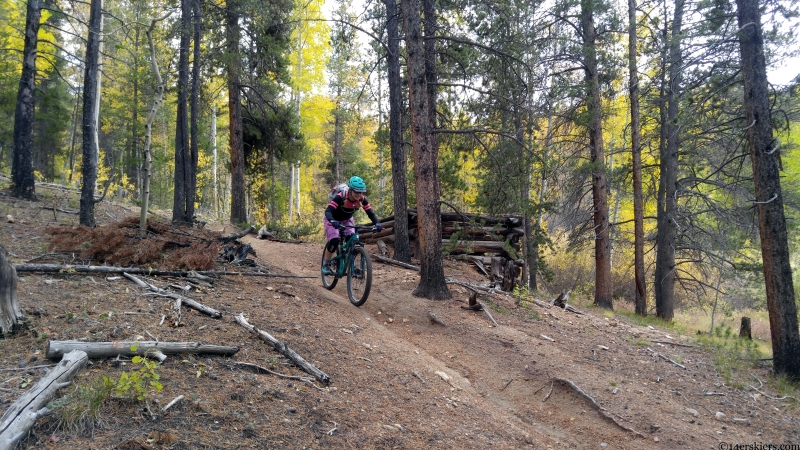 Birthday air: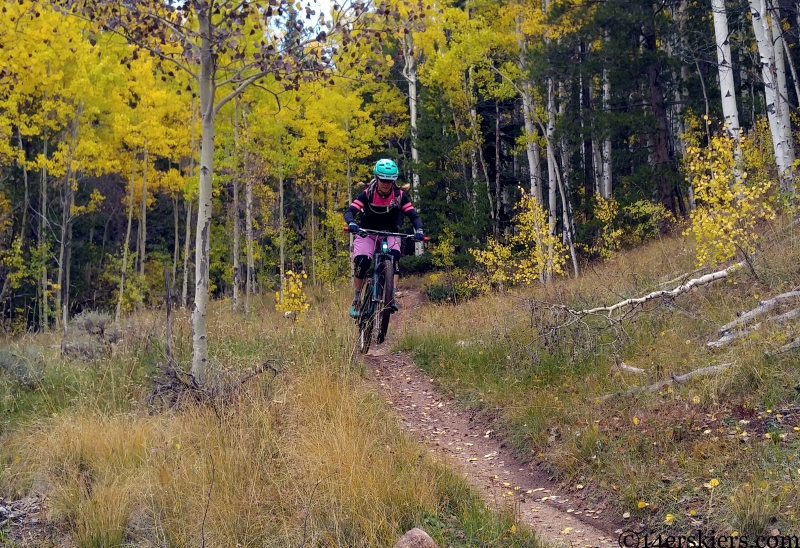 Sadly, the Waunita trail ended and we found ourselves fairly close to the hot springs on the north side of Tomichi Dome. We began the long gravel grind towards Black Sage Pass, where the Quakey Mountain trail begins.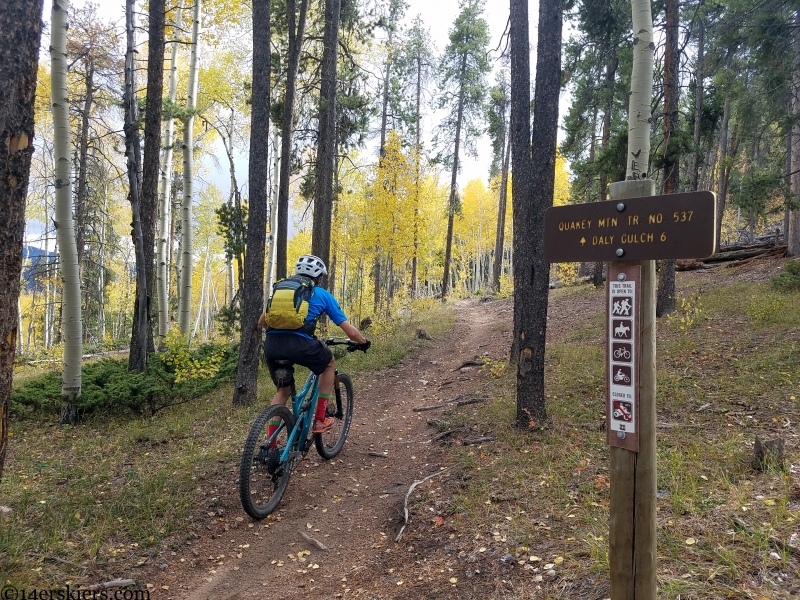 Quakey Mountain traverses near a high ridge in a steep cross country manner. I would say it's slightly better going south to north, but in the end the best way to ride this is probably just as an out and back. Otherwise, you'll be riding down a road at either end of the trail. Back to the trail highlights: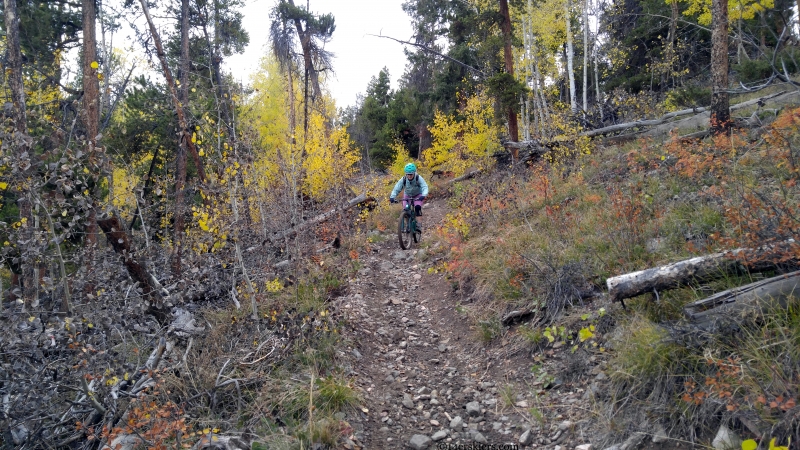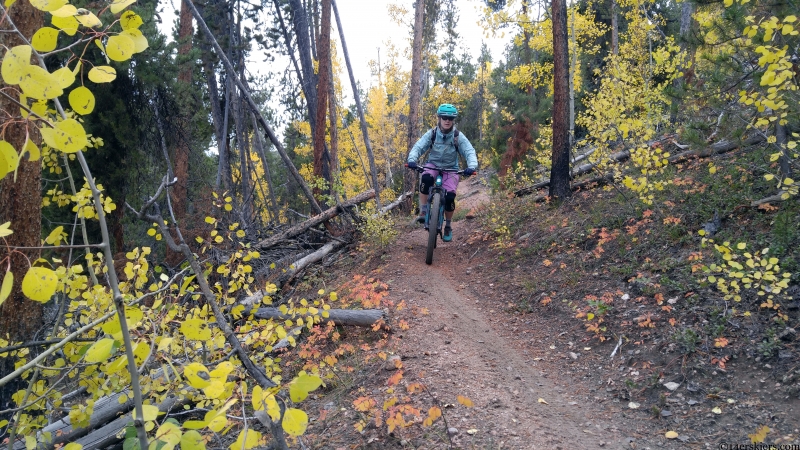 Overall, the Quakey Mountain trail doesn't have the same mountain biking flow that Waunita has, but it still has it's moments and even a tiny bit of air.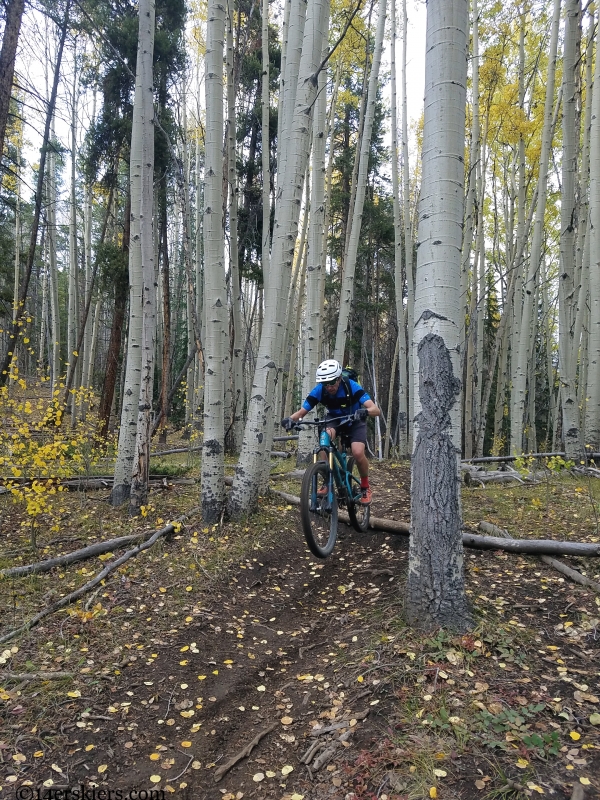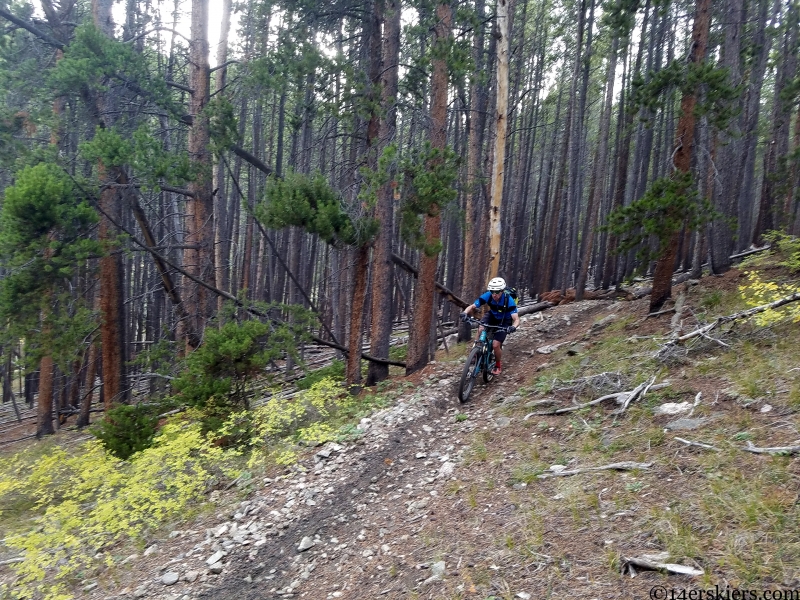 Both of these trails are fun, although if you're in the area you'll probably just want to go with the classic Canyon Creek loop. Still, if the weather looked bad, or you were looking for a second day of riding from Snowblind campground, it's definitely worth a look. Next summer, on of our goals will be to start in Pitkin, then ride the South Quartz Creek trail to either Canyon Creek or Horseshoe, then end on Waunita and back to Pitkin. I know some people are big fans of that route, so we'll see how that goes. Here's our route (we started at the bottom of Old Monarch Pass, not knowing the route we would end up taking):
Frank
loves snow more than anything... except his wife.  He ensures his food is digested properly by chewing it 32 times before swallowing.He is a full-time real estate agent serving
Crested Butte and Gunnison
and would be honored to send you his
monthly newsletter.
Latest posts by Frank Konsella (see all)
Summary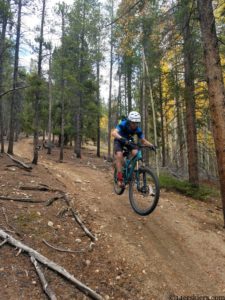 Article Name
TR: Mountain Biking Waunita and Quakey Mountain Trails 9.29.17
Description
Mountain biking the Waunita and Quakey Mountain trails east of Gunnison, Colorado near the small town of Whitepine and Black Sage Pass. Map included.
Author