TBT: 67 Cents per Inch – The Ridonkulously Deep Powder Day
(Last Updated On: October 15, 2017)
This post is part of a Throwback Thursday series featuring trip reports that we haven't had a chance to write about until now! Look for them at least every other Thursday!
Some days are better than others. Those days that you relish, where just thinking of the memory draws a smile on your face. Those days where you can feel yourself re-living the moment, the feeling, the taste, the smell. Those days you want to talk about, but you don't want people to think you actually live in the past. But, those are the days that you live for – and you hope for more. And one of them happened to Frank and back in December 2012.
---
It was Saturday morning and the snow had been falling for 24 hours. Even better, snow was in the forecast for the next 4 days. Ullr had finally gifted us with snow 🙂 But, being a southwestern flow, Crested Butte was not as favored as the San Juans. Wolf Creek ski area was simply getting pounded with snow. And we made it our mission to travel there the next day.
Let's be frank – the drive sucked. But the 52+ inches of fresh combined with a $35 lift ticket (early season price) made for a 67-cent per inch powder day. The pictures will show that the drive was worth it.
Allison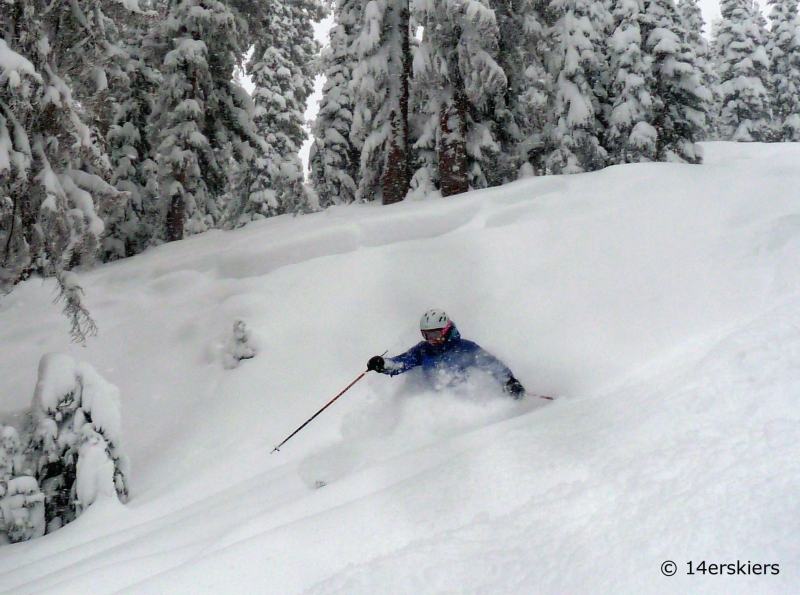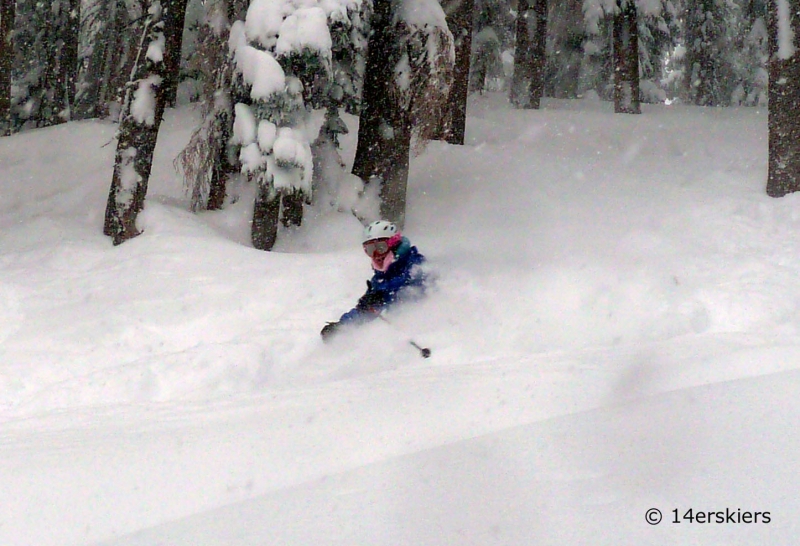 Fritz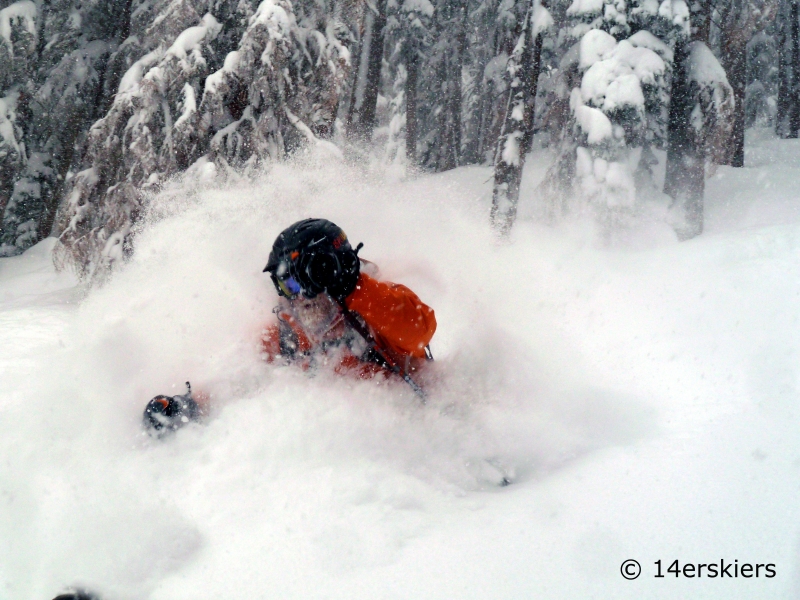 Nate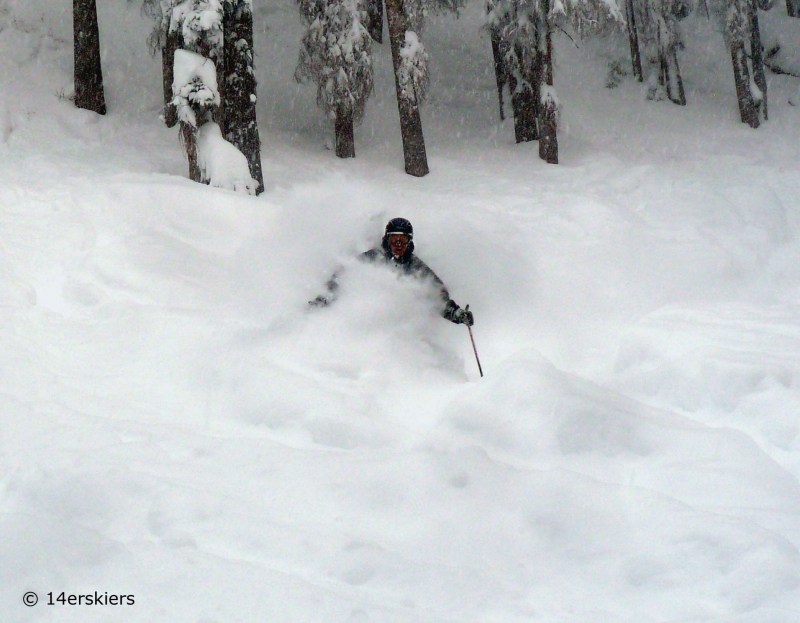 Grete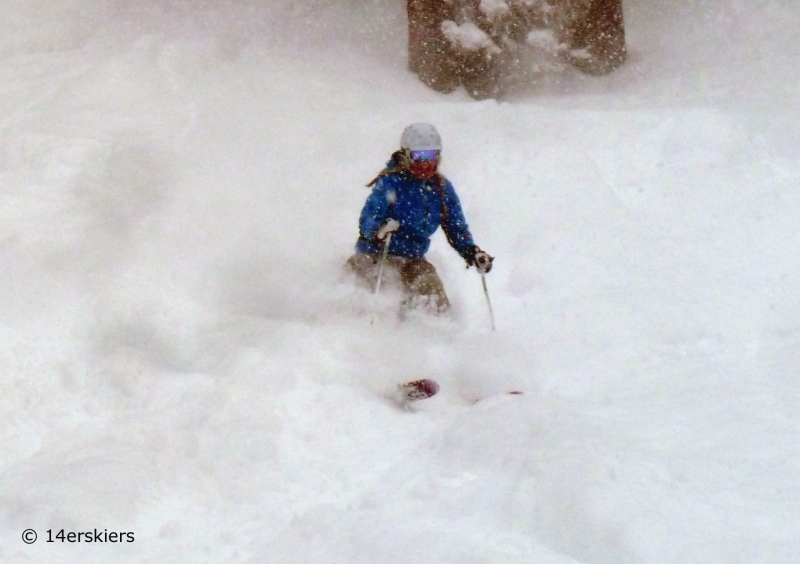 Frank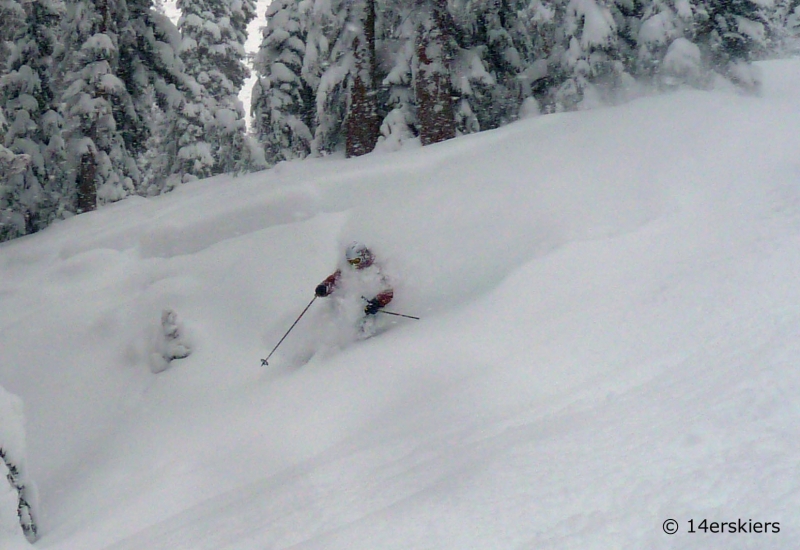 Can you find him now? Too many photos look like this – a ball of cold smoke pushing down the hill…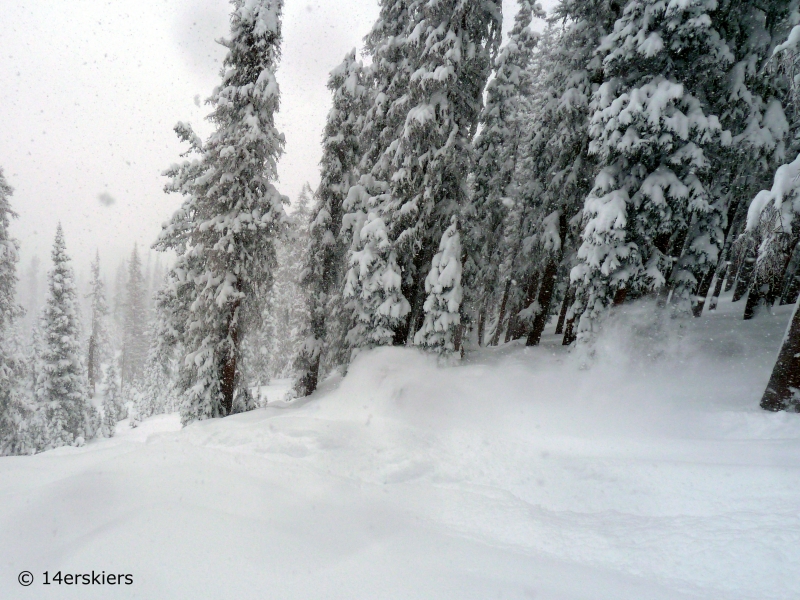 Fritz shared some great photos of us. Me.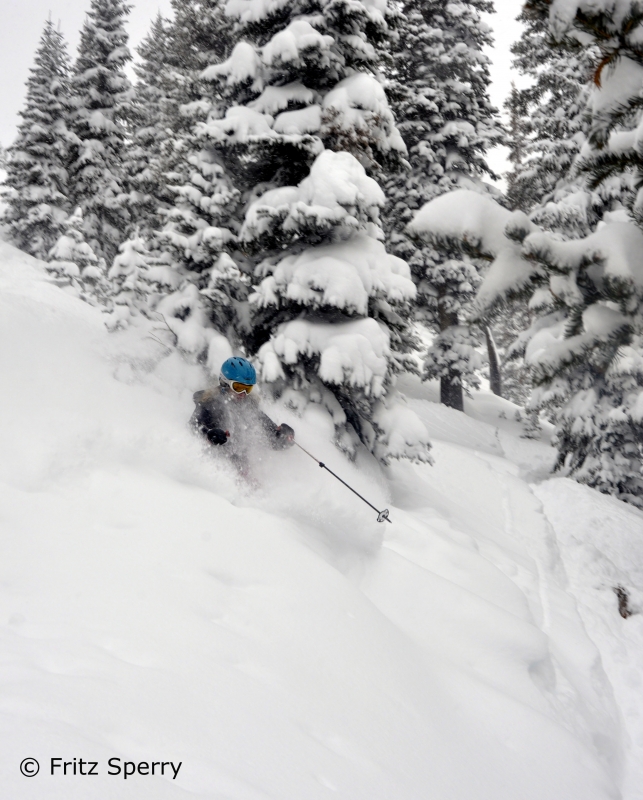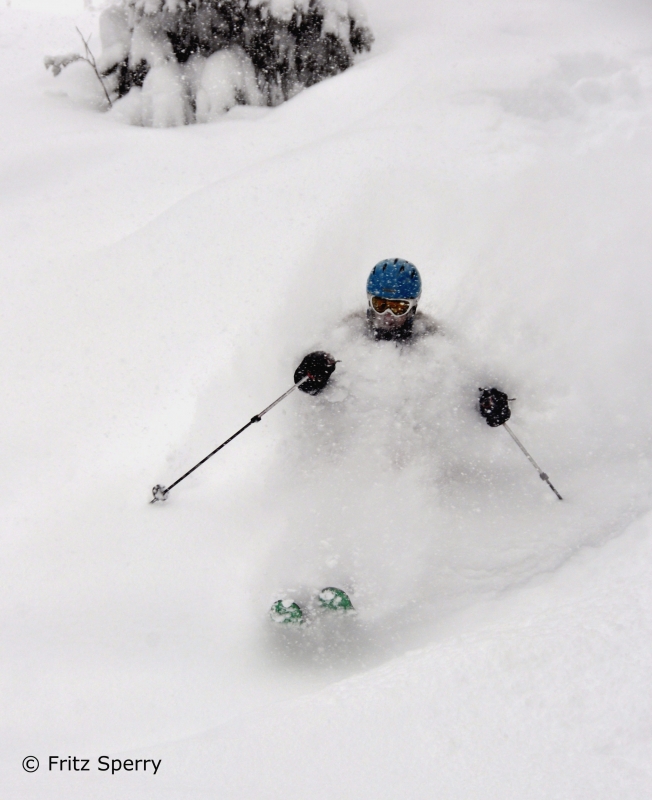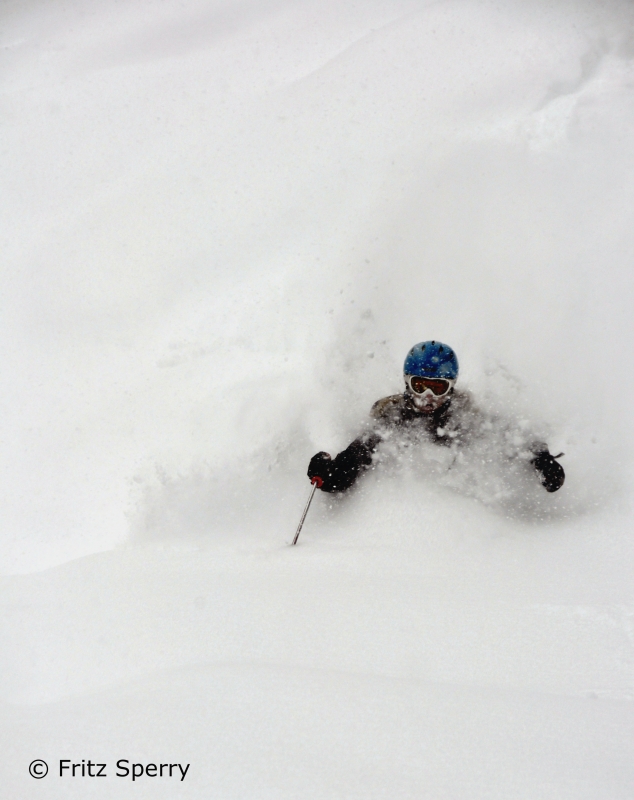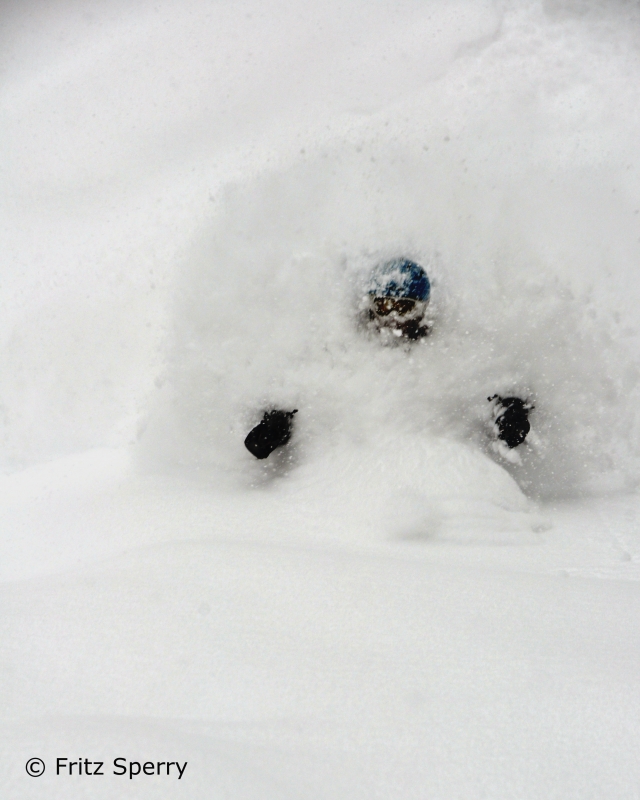 And a fantastic photo sequence of Frank.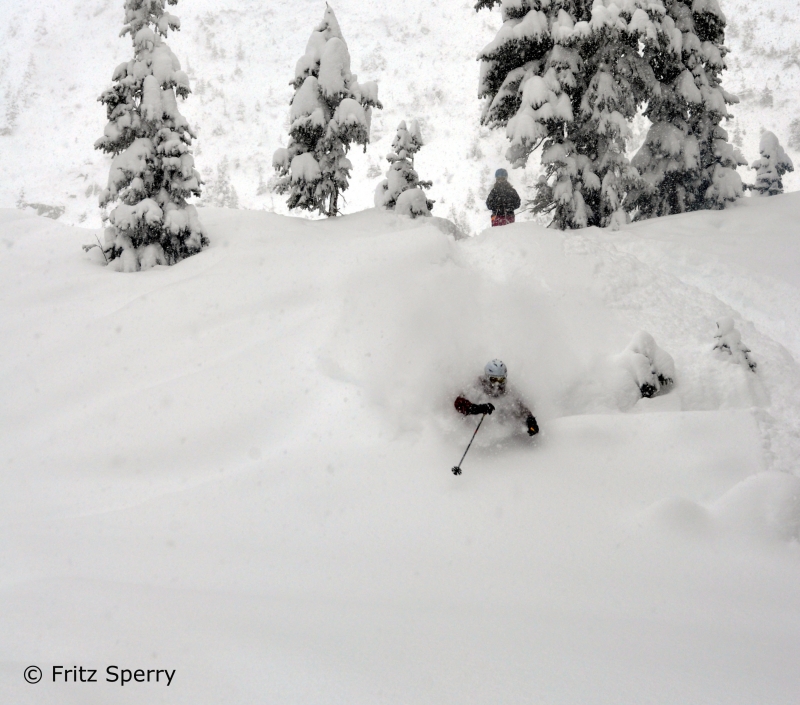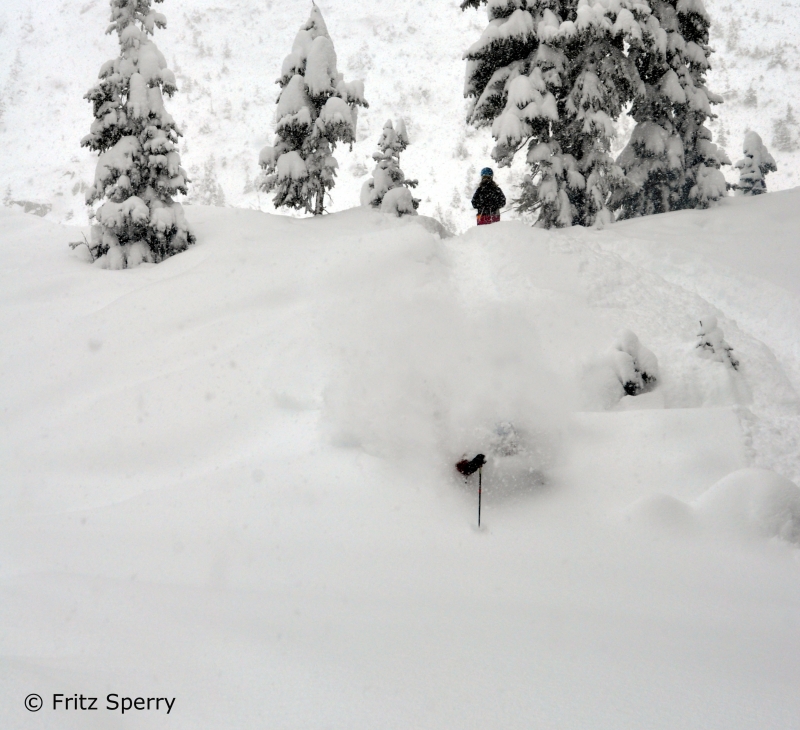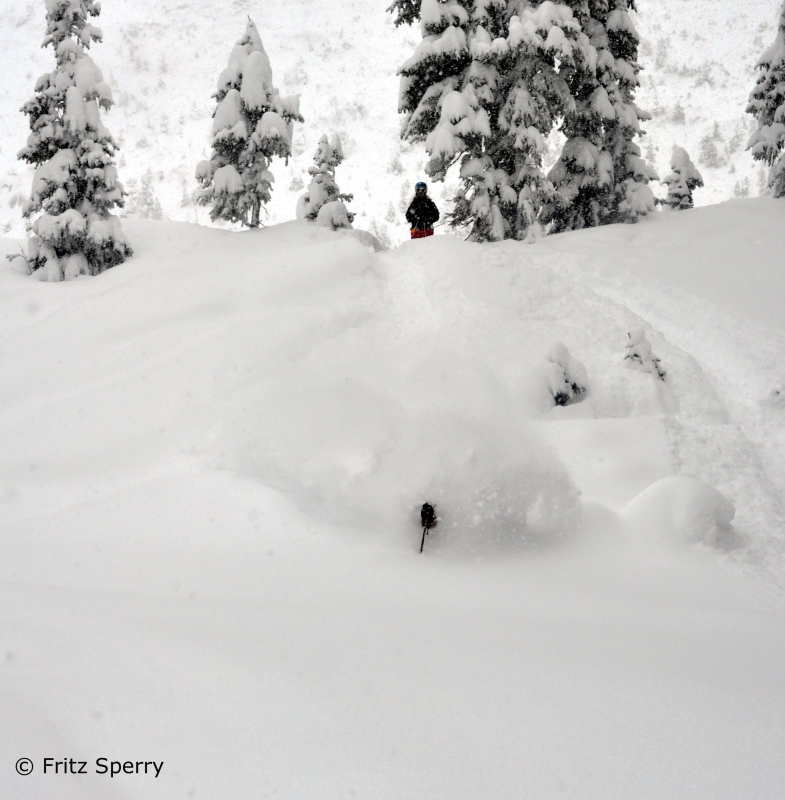 And the day just didn't stop. This photo of Chris was taken at 3:20 pm. He's under there somewhere 🙂

I've had a lot of powder days. But the number of days that I can truly call "ridonkulously deep" are less than 10. The number of "ridonkulously deep" days I've had in-bounds can be counted on one hand. Throw in some of the lightest powder I've ever skied and now we've got one heck of a memorable day. I'll be re-living this moment for years to come.
Aside from skiing, biking, and all outdoorsy things,
Brittany Walker Konsella
also loves smiles and chocolate 🙂 Even though she excels at higher level math and chemistry, she still confuses left from right. Find out more about
Brittany
!
Latest posts by Brittany Walker Konsella (see all)
Summary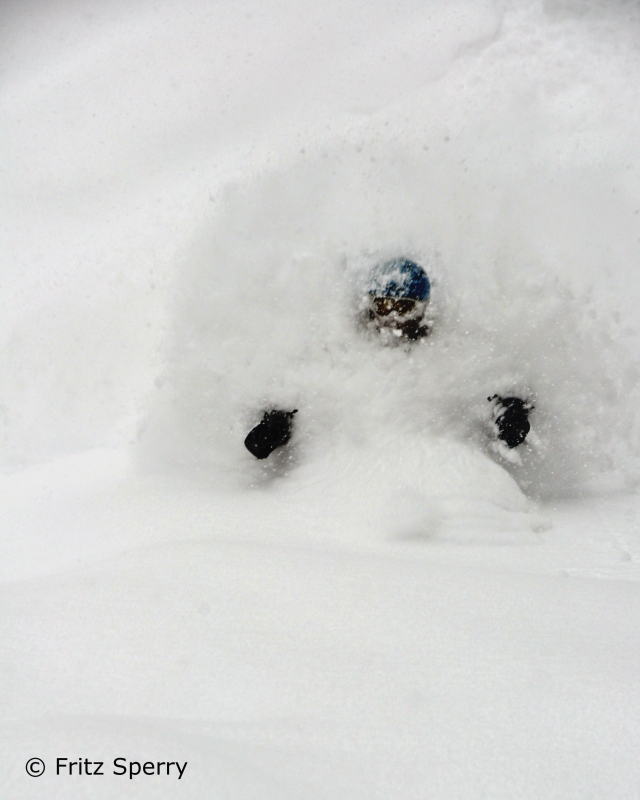 Article Name
67 Cents per Inch - The Ridonkulously Deep Powder Day
Description
Some days are better than others. Some days are deeper than others. This is a throwback to one of our deepest powder days ever!
Author