Hiking in the Castles: Swampy Pass to Lowline to Pass Creek (5 Oct 2017)
(Last Updated On: October 15, 2017)
This summer, I have been focusing a lot of my time and energy to the bike. But now that summer is over and I've accomplished many of my biking goals, it's time to make some time for the slower things in life, like hiking. Hiking and biking have different feelings to me. On the bike everything happens just a little faster. You cover more terrain, but you notice the small things a little less. The benefit of hiking is that you can take time to soak in the scenery just a little more. You take more pictures. You notice that little flower sticking through the leaves…
It's been awhile since I've gone on a good hike. A couple of years in fact. I haven't hiked anything more than a handful of miles since my knee surgery in November 2016, and I wasn't hiking much the summer before that because it irritated my knee. But, with all the biking I've been doing and all the hike-a-bike miles, it wasn't too hard to pick up where I left off. A 14 mile hike wasn't too bad 🙂
I chose to hike in the area called "the Castles" because it is a beautiful area in the fall.
I started out on the Swampy Pass Trail, which does not hold back in views from the beginning.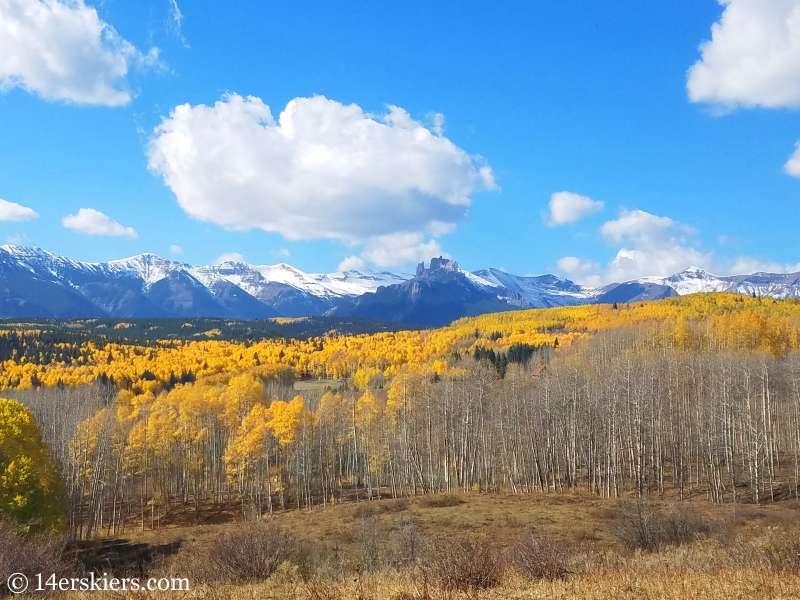 The Anthracites.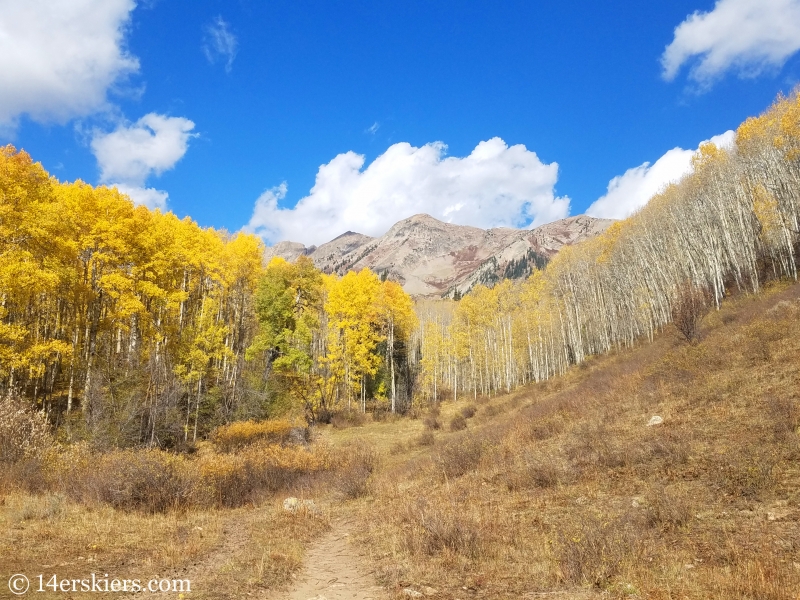 The leaves were at their peak in this area. The Ohio Pass zone is the latest in our area to peak, with things near the town of Crested Butte peaking first, followed then by Kebler Pass.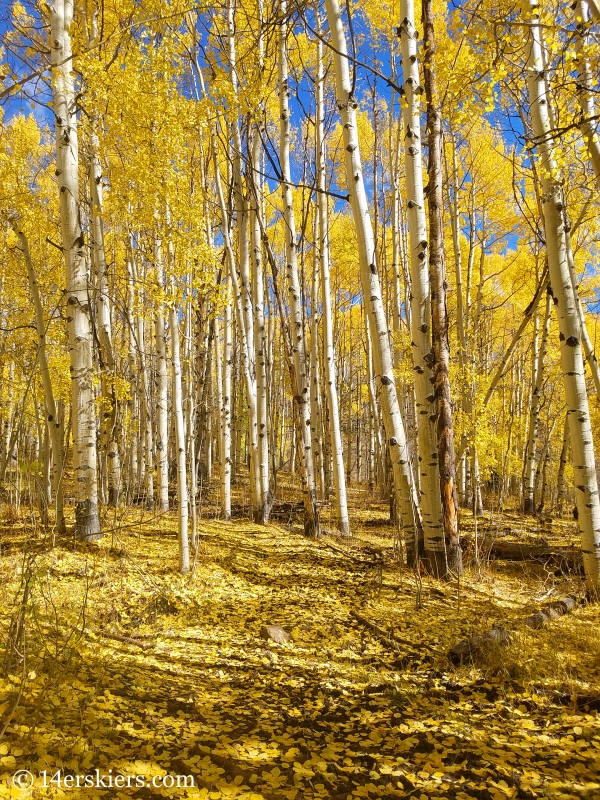 Looking toward the Castles and Storm Pass.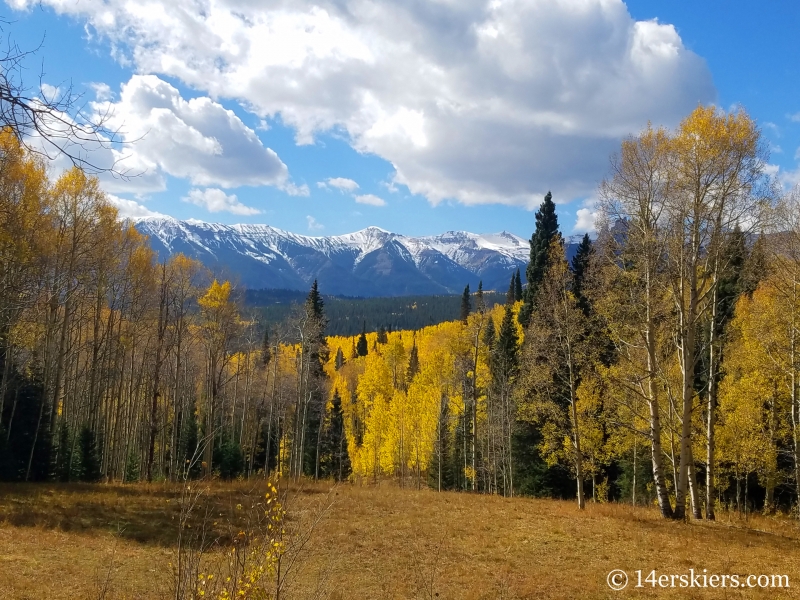 The Castles are so distinguishable, and so beautiful!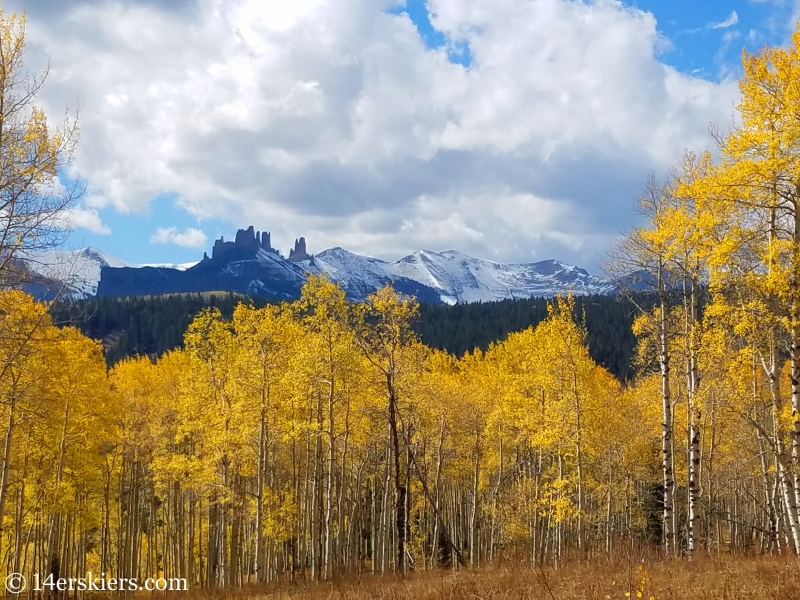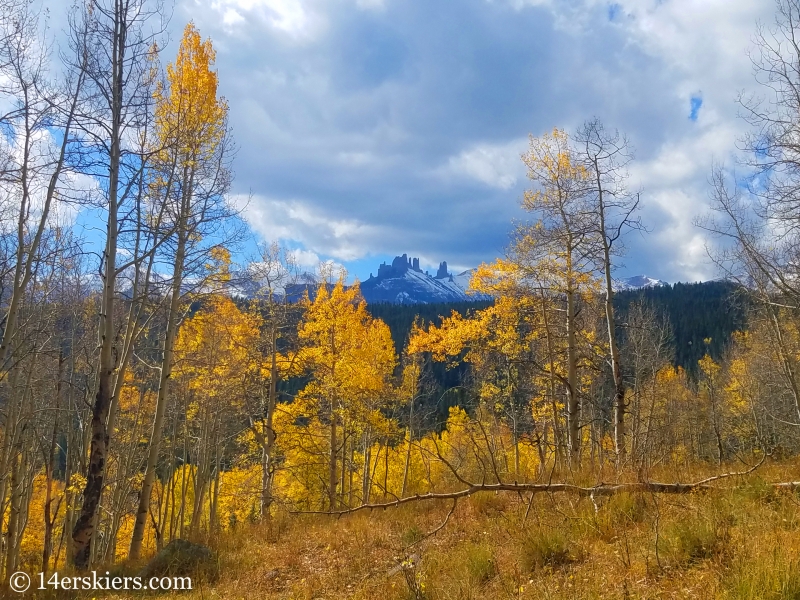 It's about a 5 mile hike to reach Swampy Pass. Views down valley from the top of the pass.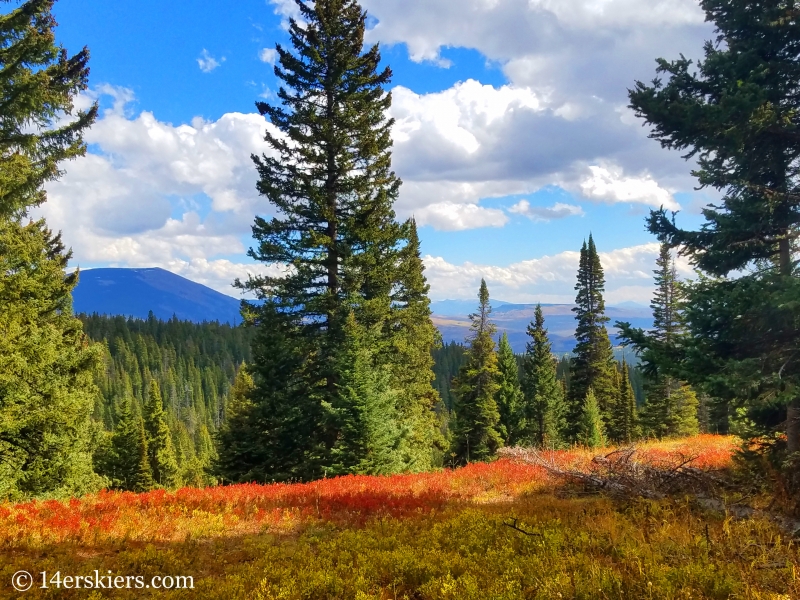 I kept following the trail onward and for about 1/4 of a mile I noticed that a bear had been following the trail too…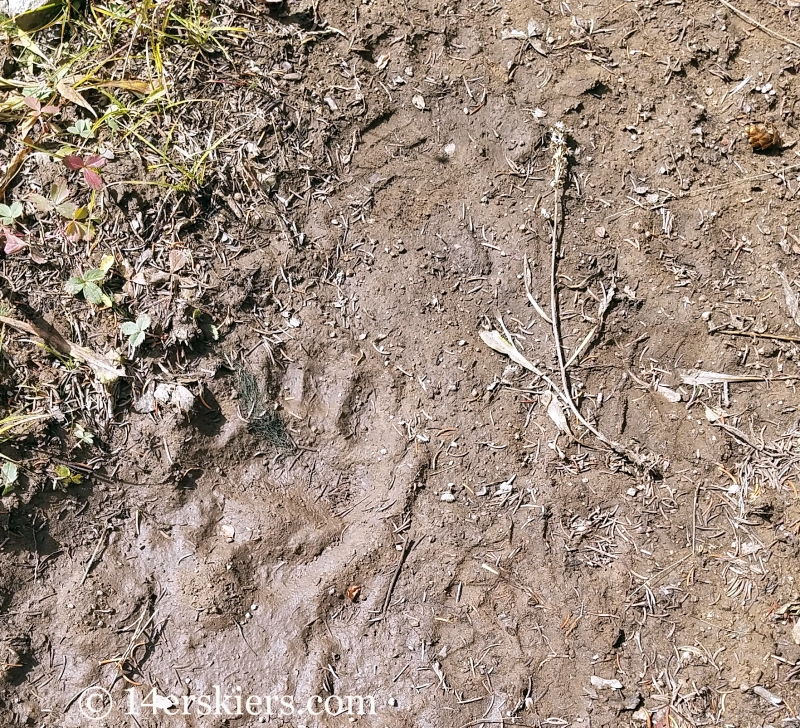 When the trail hit an intersection, I turned left (south) on Lowline Trail and caught this fabulous view of the Anthracites after hiking a little while.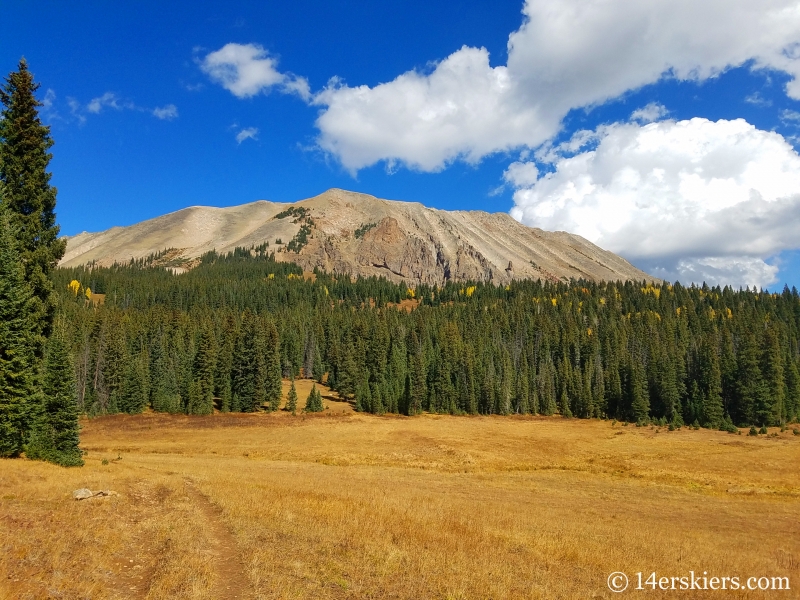 The views did not stop.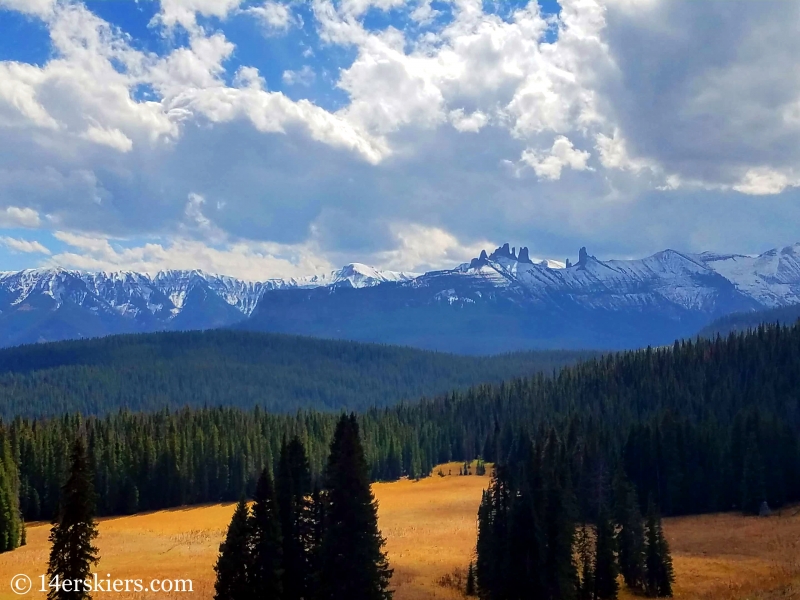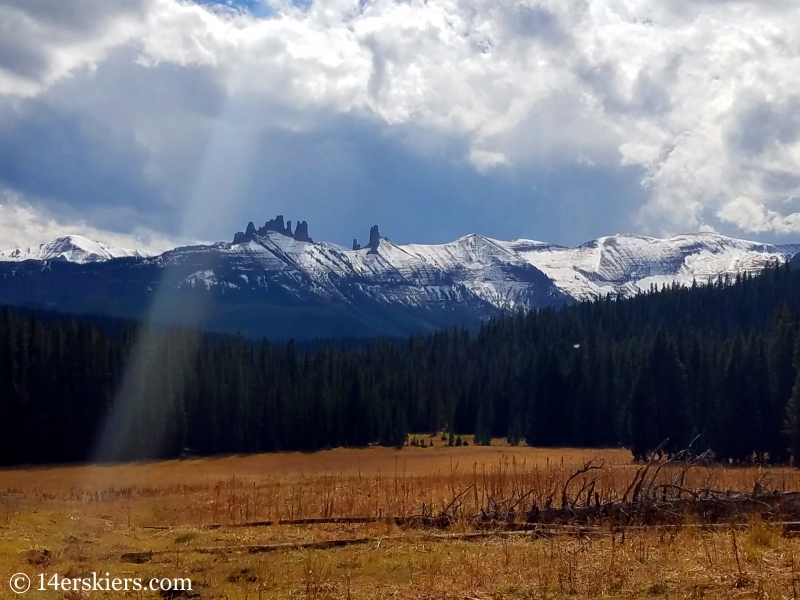 After hiking a couple of miles, I turned left onto another unnamed trail that followed along the Pass Creek. The intersection was not marked, and this trail was hard to follow. But, it is marked as a trail on most maps.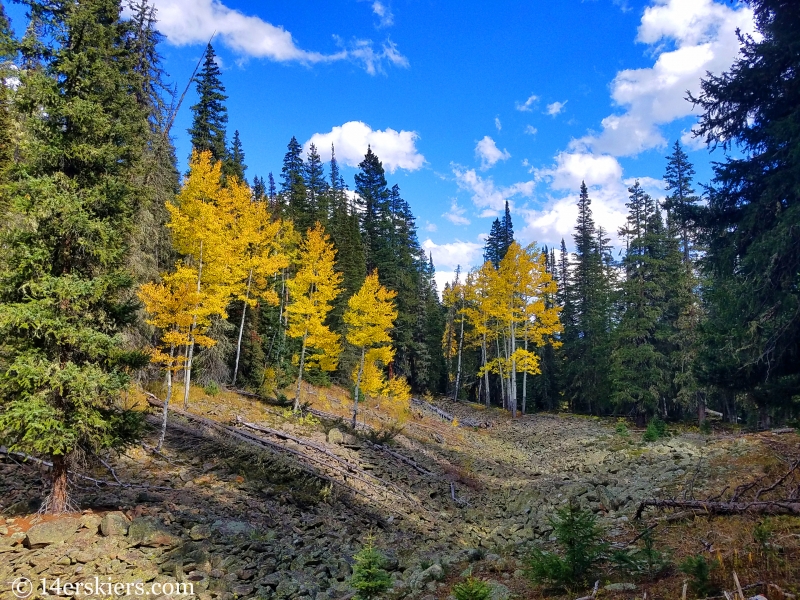 It was hard not to enjoy the glowing gold all around me.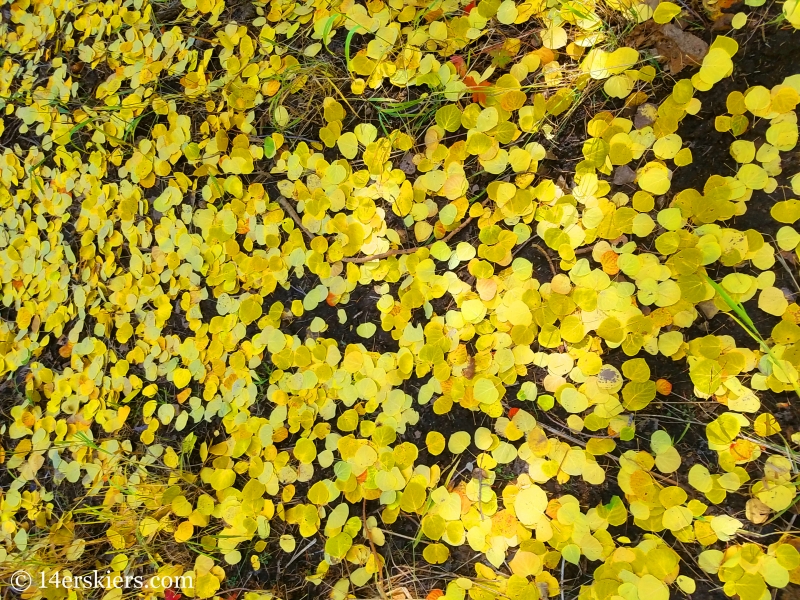 I looped this trail back with the Swampy Pass Trail.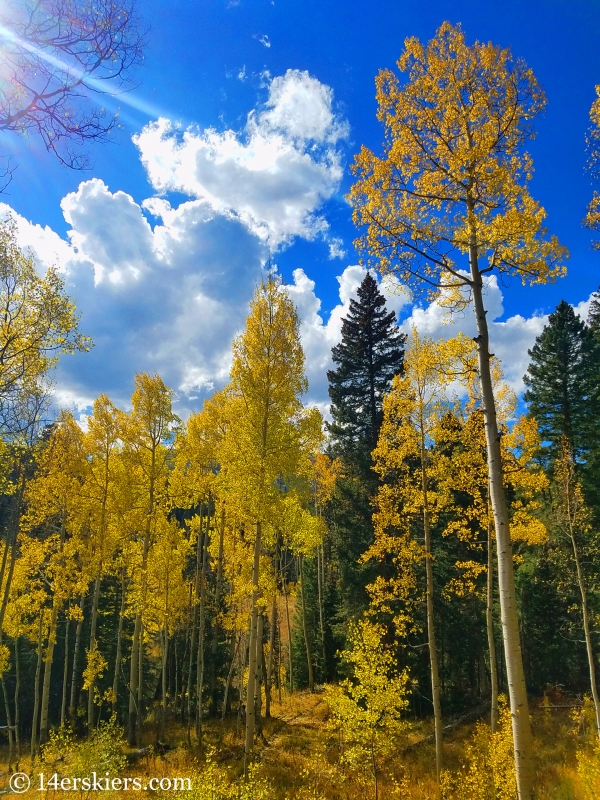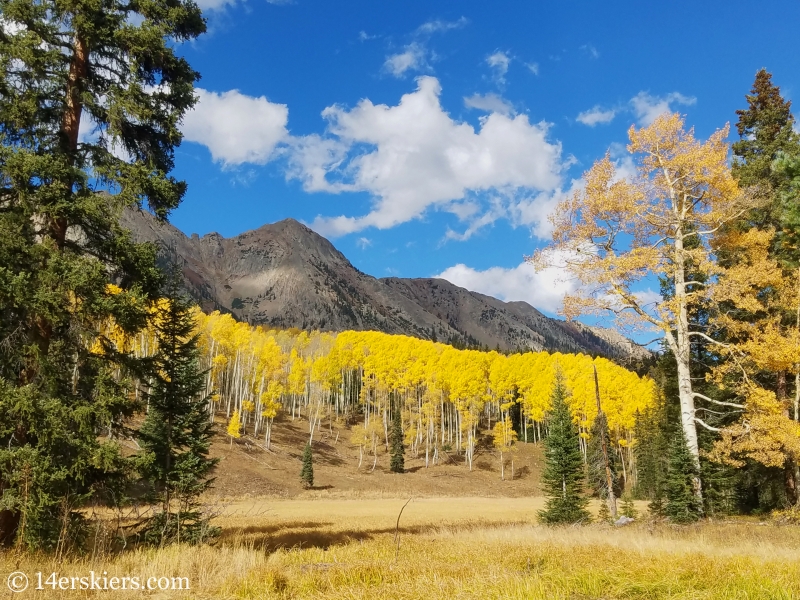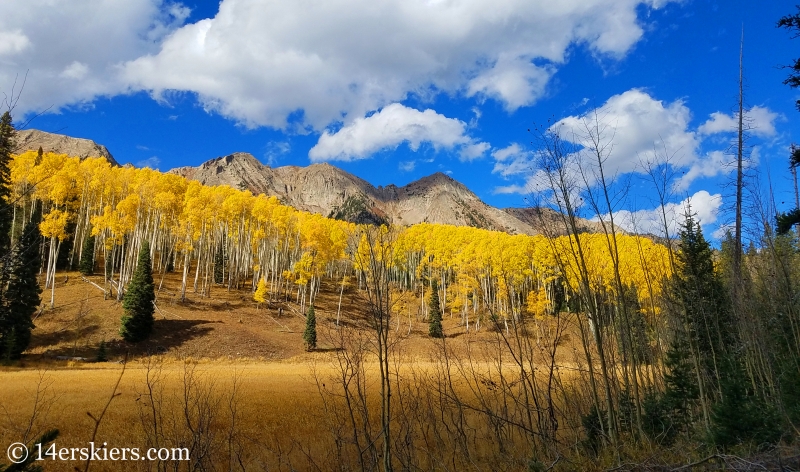 On the way back I also quick side loop on Pass Creek Trail – not to be confused with the faint trail I had just been on which actually followed along the Pass Creek before.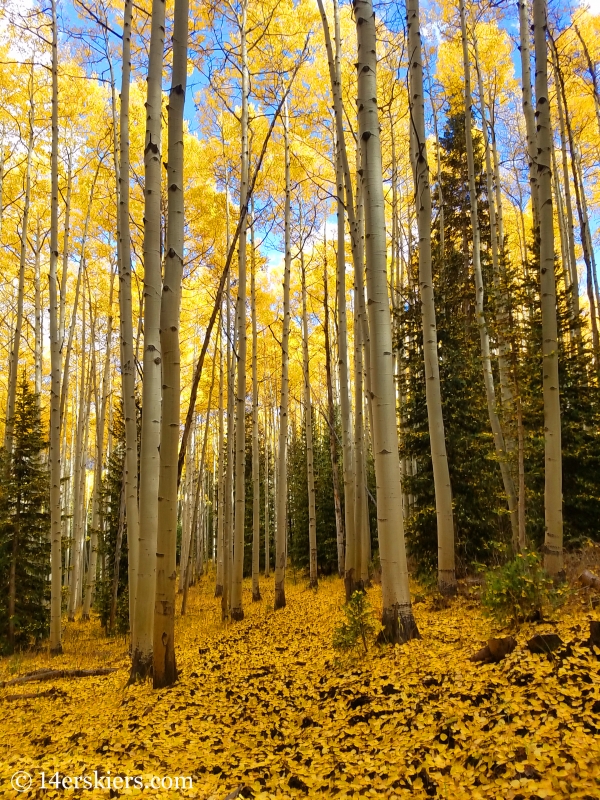 One more parting view of the Castles.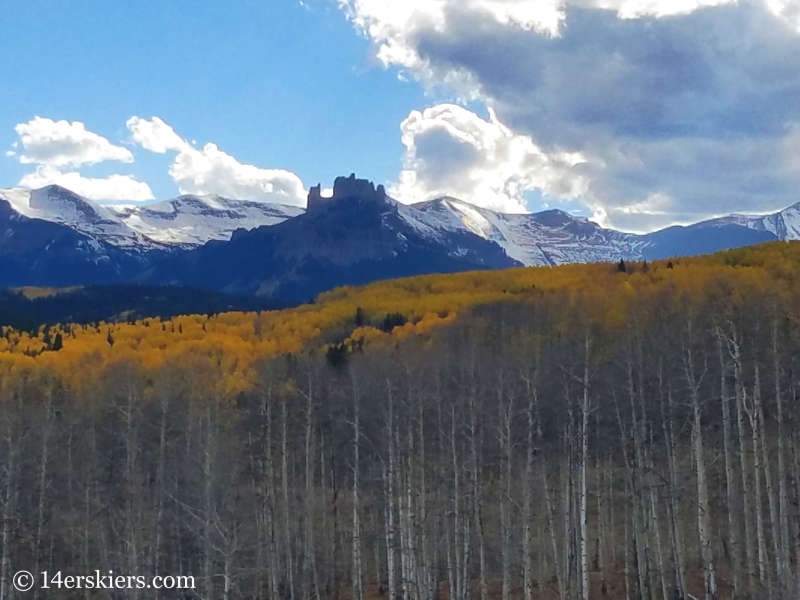 All in all, it was a worth 14 mile hike!
Want to do this hike yourself?
Here's a map to get you started!
Find out more on our Crested Butte Hiking Guide!
Aside from skiing, biking, and all outdoorsy things,
Brittany Walker Konsella
also loves smiles and chocolate 🙂 Even though she excels at higher level math and chemistry, she still confuses left from right. Find out more about
Brittany
!
Latest posts by Brittany Walker Konsella (see all)
Summary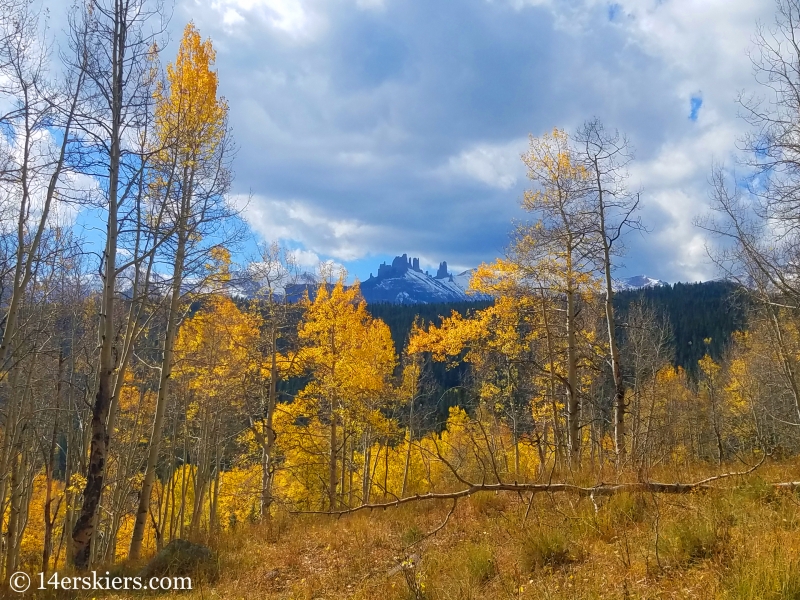 Article Name
Hiking in the Castles: Swampy Pass to Lowline to Pass Creek
Description
"The Castles" are located outside of Crested Butte, near Ohio Pass and is a great zone for enjoying a fall hike with stunning scenery!
Author