Exploring Skiing near the Green-Wilson Hut, Part 2
(Last Updated On: February 23, 2015)
After enjoying some turns off of Pearl's subpeak, half of our group decided to push on for more turns. We rounded the corner to our north and had it in mind to make this our next playground.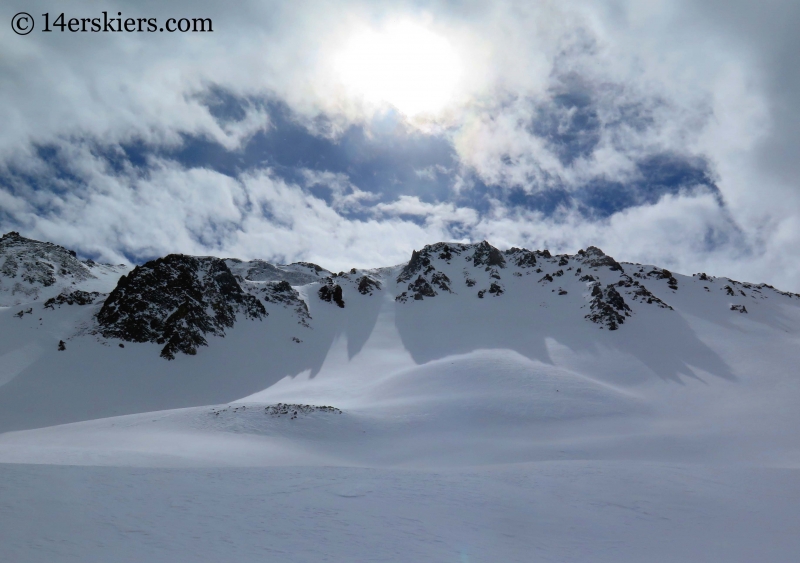 But, Mother Nature decided to make things a bit more interested for us as the clouds sank lower and lower during our ascent.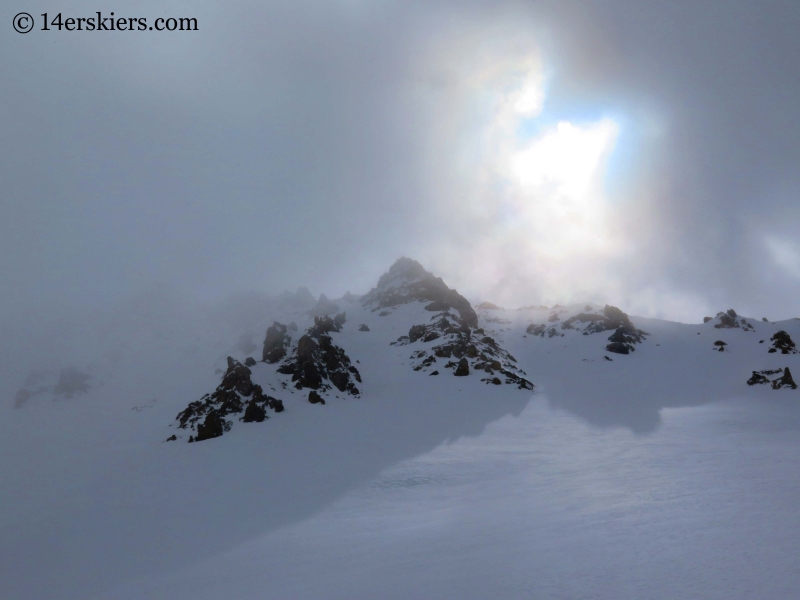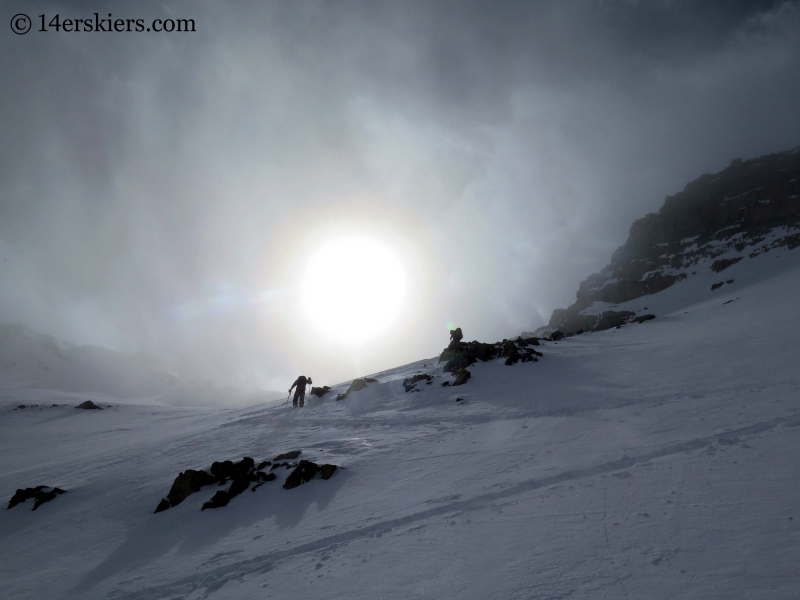 It's hard not to admire this pinner line off the south side of West Pearl.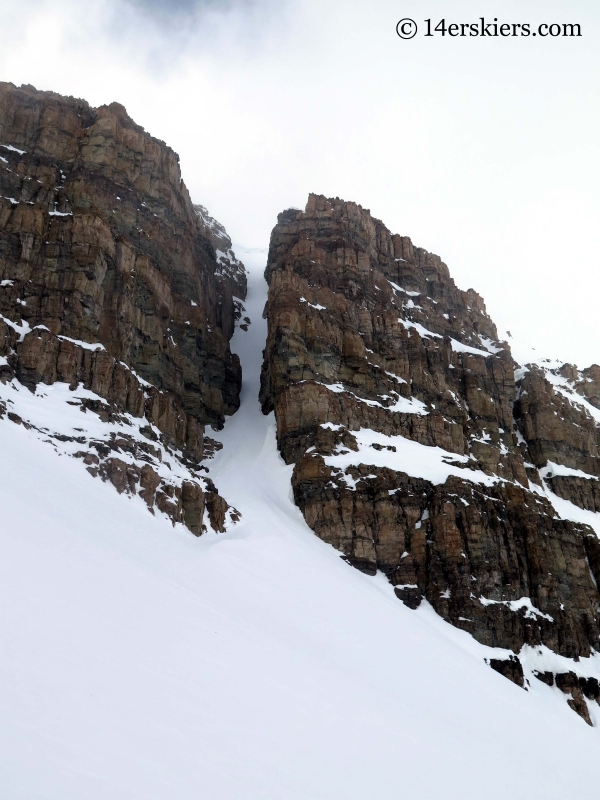 Dave and Robert at what I believe is Fakie Saddle.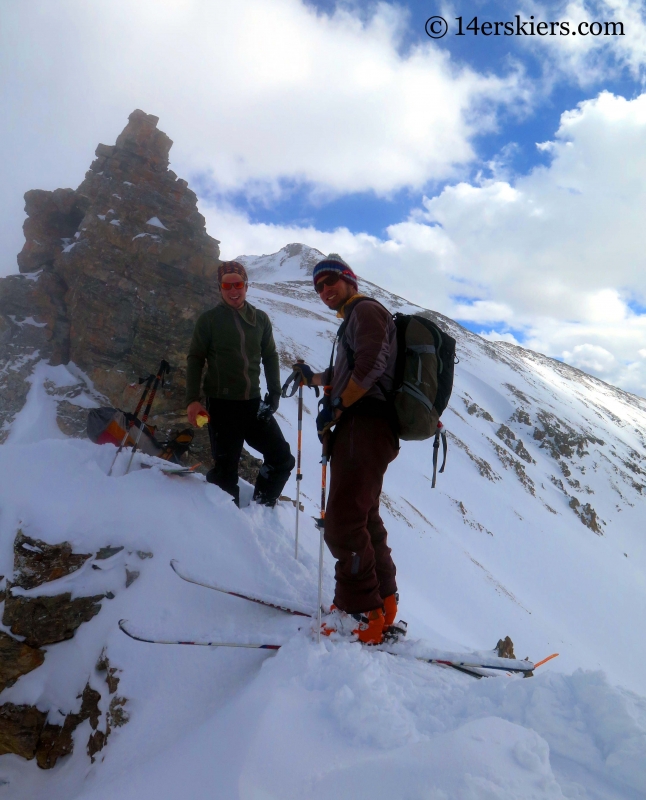 From the saddle we could see a sunny Crested Butte on the other side.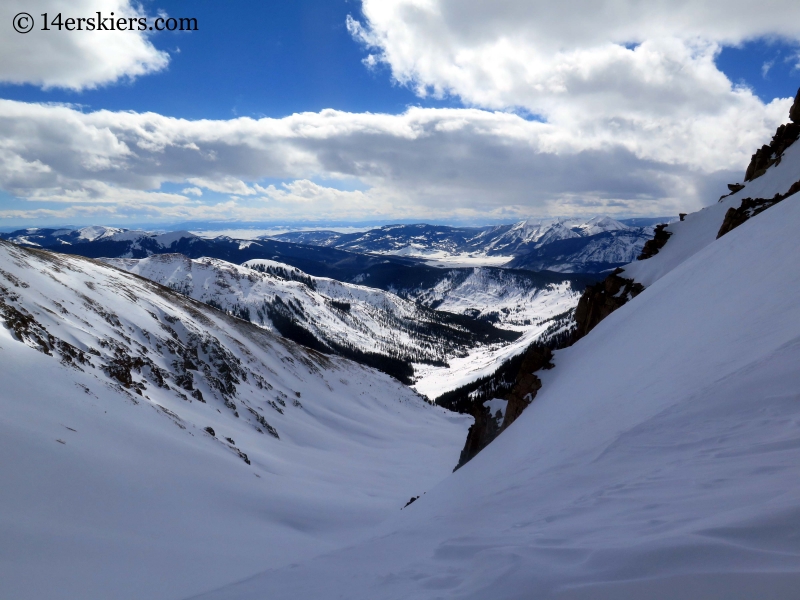 But, the clouds were socked in where we wanted to ski to the east. We patiently waited, hoping western winds would push the clouds onward. But, we found ourselves descending into the ping-pong, making use of a GPS to get back to the Green-Wilson.
After a quick snack at the hut, the skies began to show more promise and we headed out for a couple of quickie laps on a north facing treed slope near the hut. Even though it had been quite some time since significant snowfall in the area, we found some nice recycled pow in places. Dave.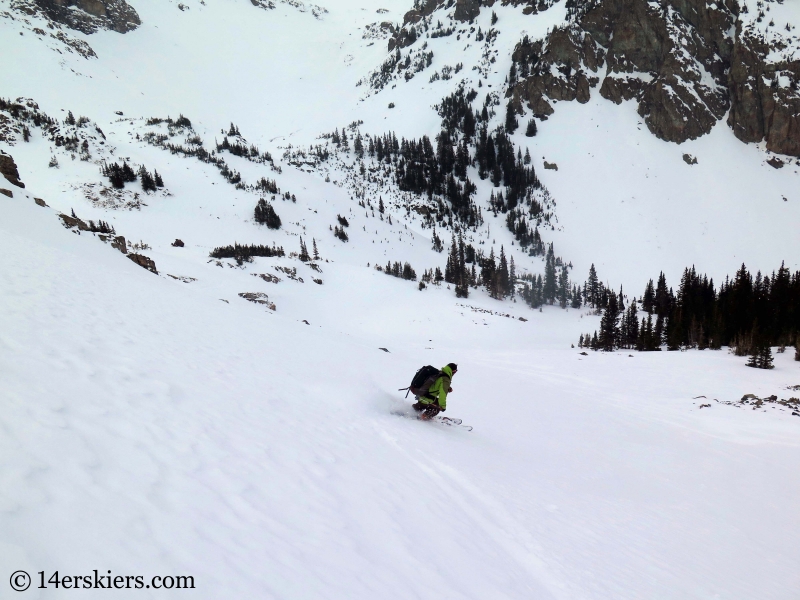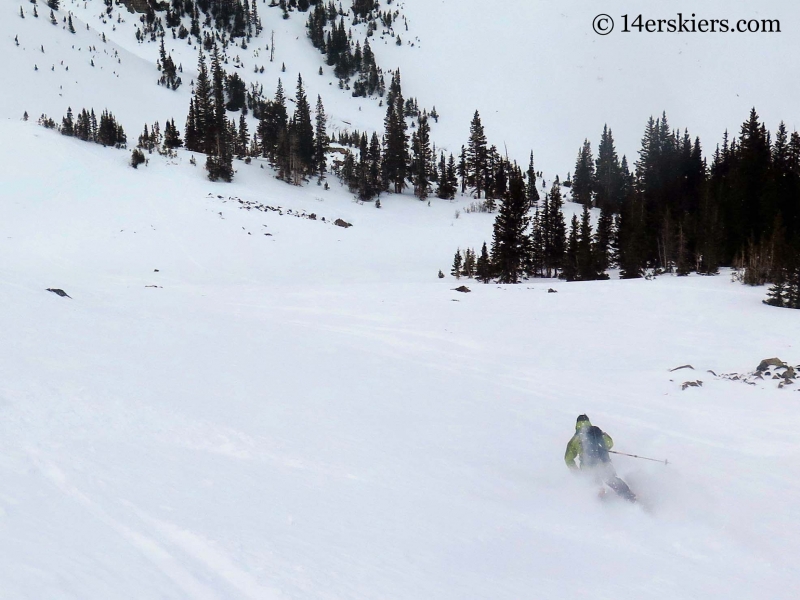 Stephanie & Dave at the top of our last lap.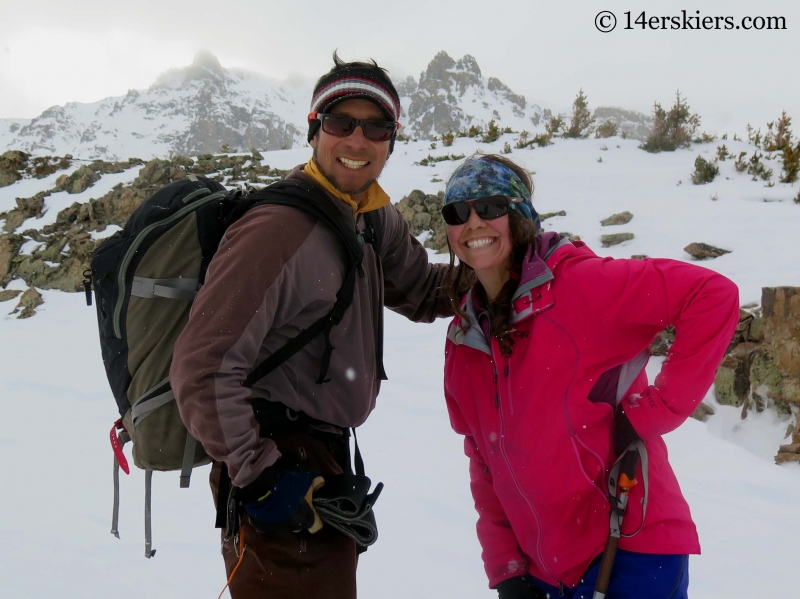 Stephanie.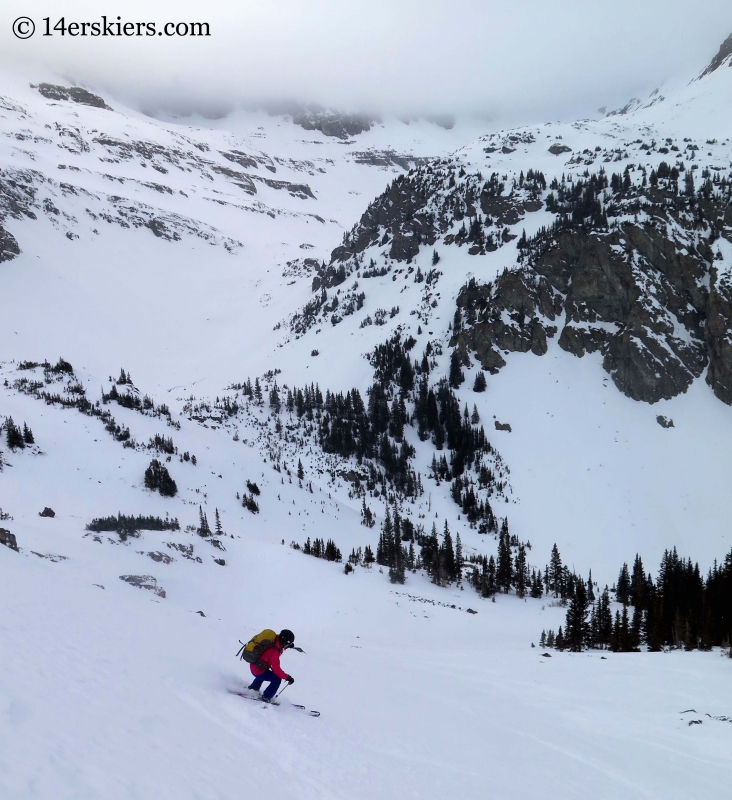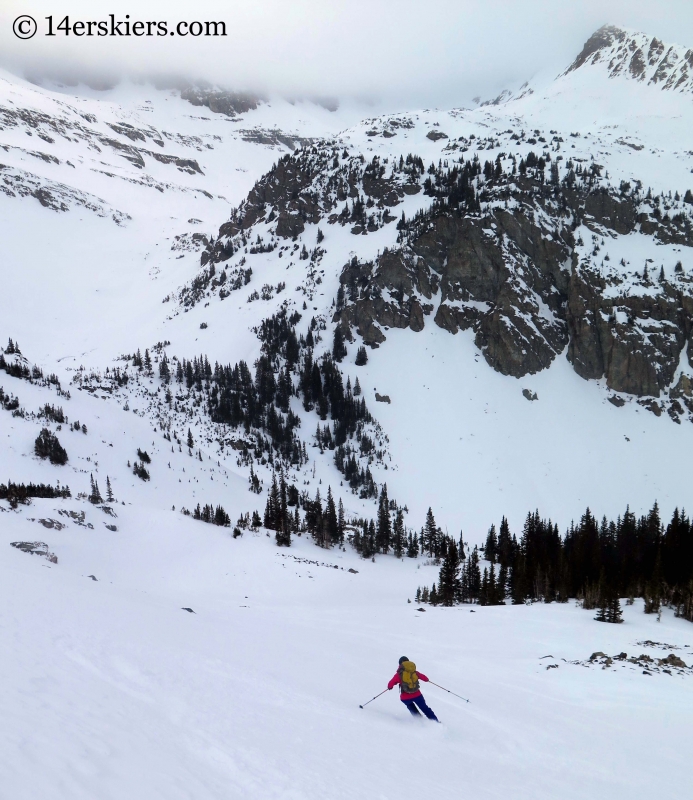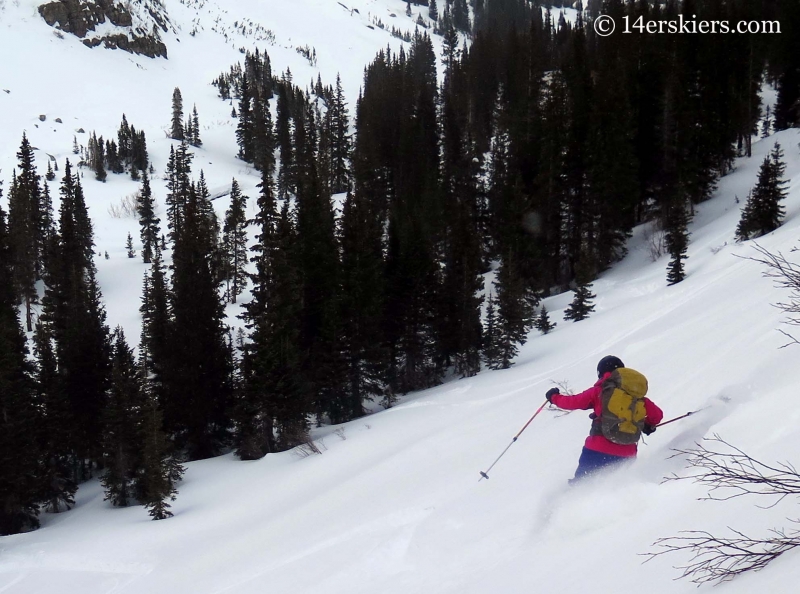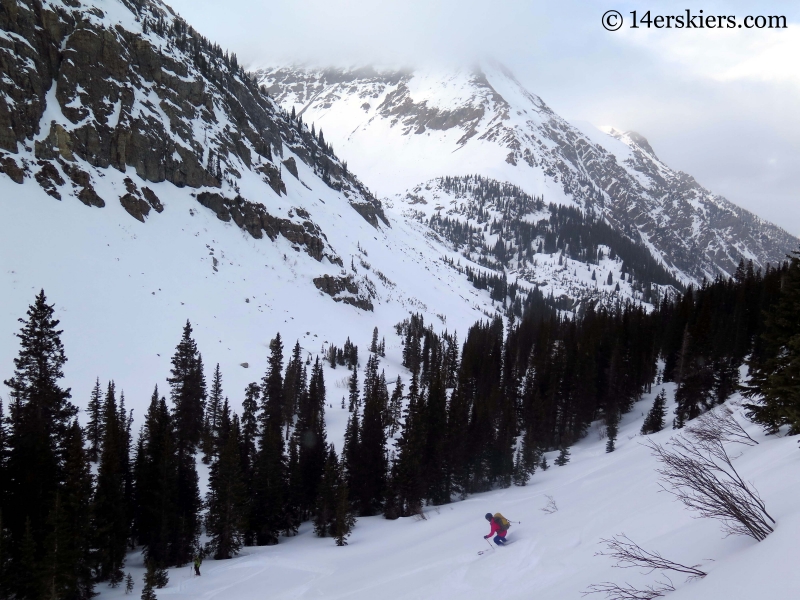 Life in the Green-Wilson Hut
The Green-Wilson Hut is stocked with plenty of amenities. Two sets of bunk beds and another three that also serve as couches provide comfortable space for 8 people to sleep.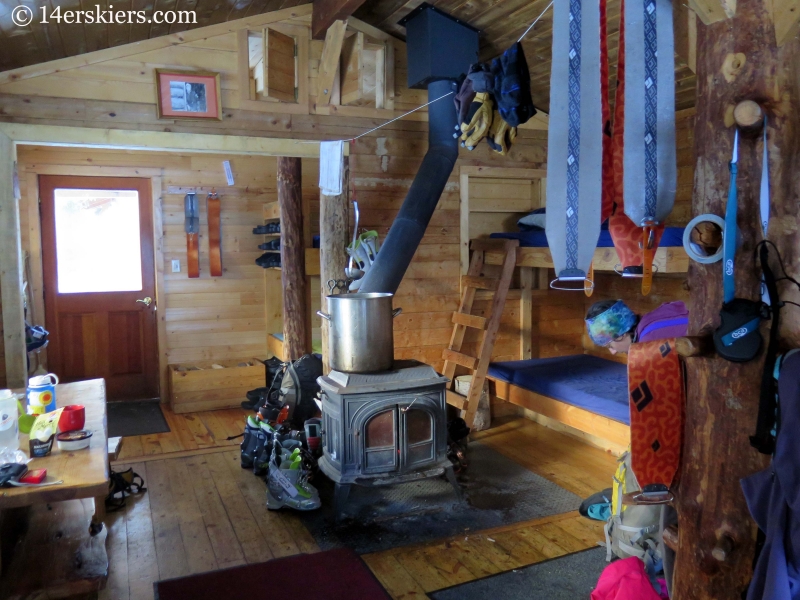 Robert.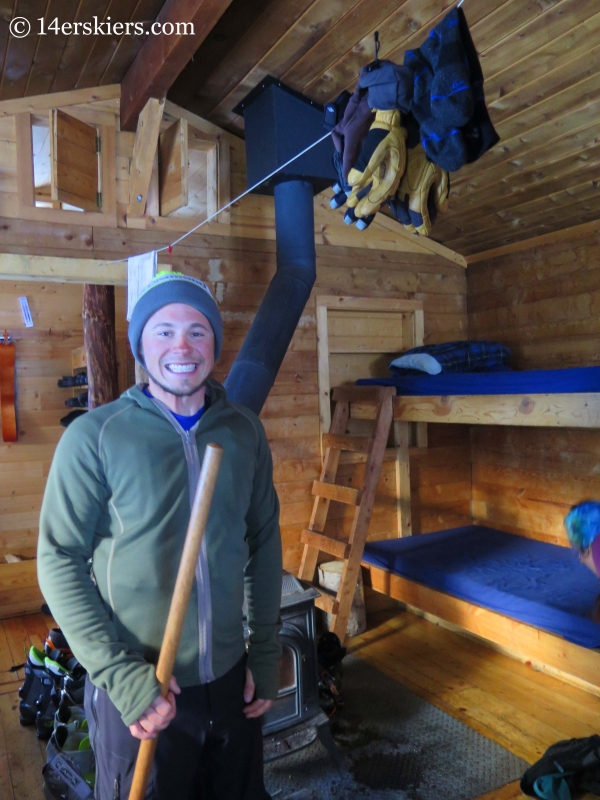 Of course, there is a wood-burning stove – and plenty of wood. The tradition is that someone is supposed to chop wood for you, as you are for the next round of hut-goers.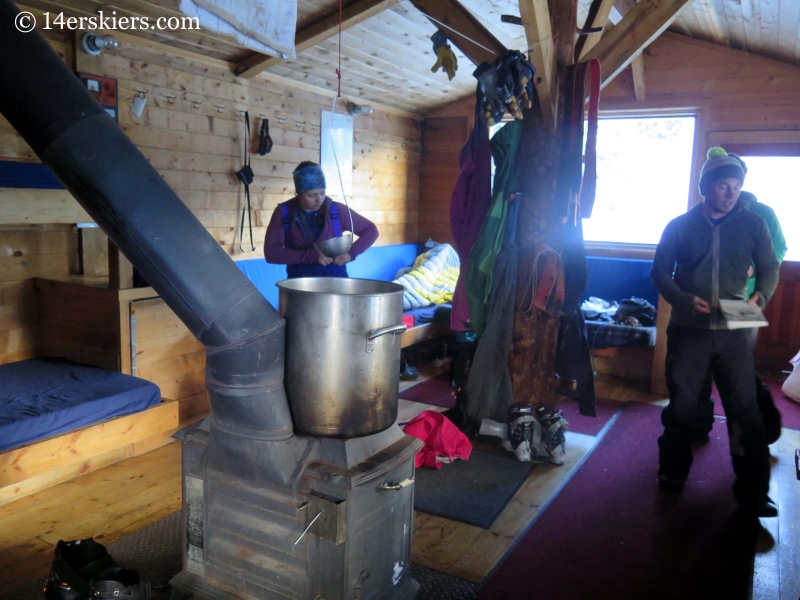 You might not even need to pack your down booties as there are a pile of Crocs for hut-users.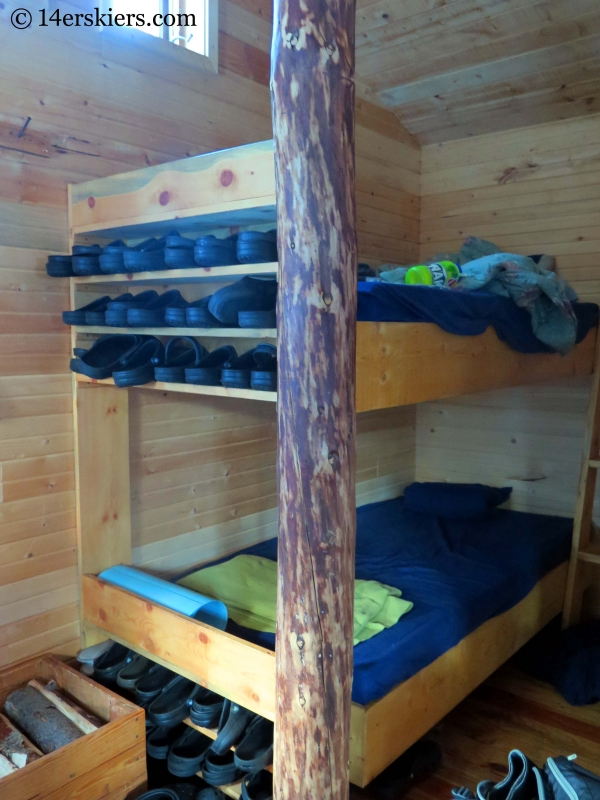 The kitchen is well-stocked with plenty of plates, bowls, mugs, pots, pans, and silverware. Emily cleaning up.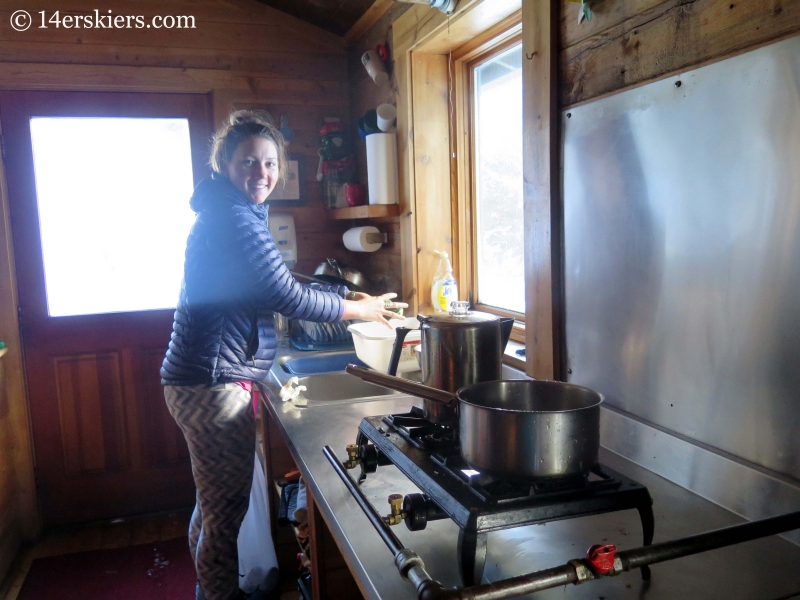 The Last Morning at the Green-Wilson Hut
Morning is a beautiful time at the Green-Wilson hut. On our last morning, we took a couple of parting group shots.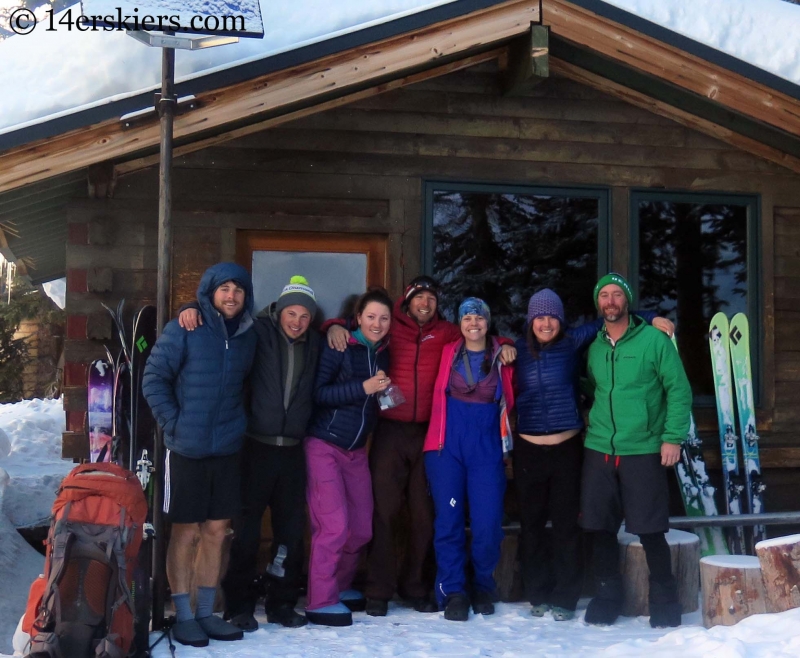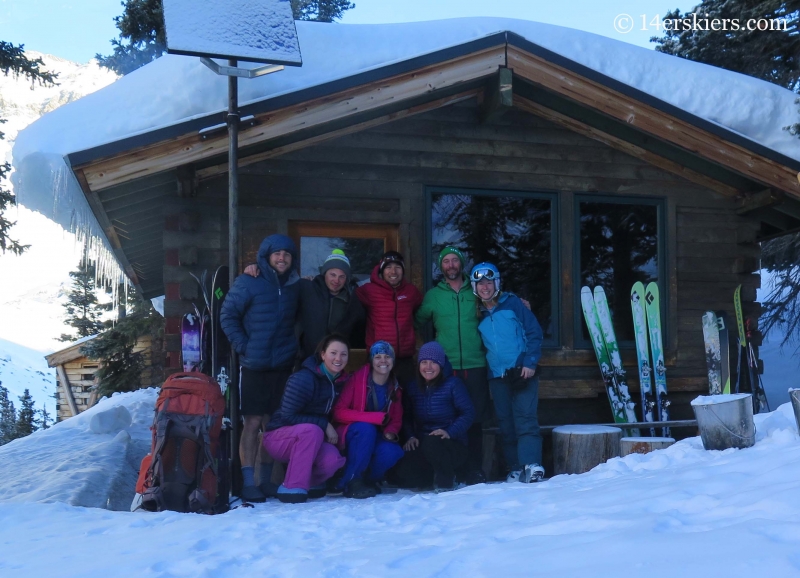 On this beautiful morning, the rest of the Crested Butte crew decided to take advantage of this sunny and windless day to skin up and over Pearl Pass and ski back down into Crested Butte. The remaining crew opted to stay for a couple of quick laps. And then there was me, who had to be at work in Crested Butte by 3 pm…..
Solo I was to be that day. I packed up my things and said good-bye to the crew and the hut, taking a parting shot of the Taggert hut on my way out.

It took a little under an hour to descend back to Ashcroft from the Green-Wilson hut with an inch of fresh snow, and the latter part is not really much of a descent at all. But, there certainly are amazing views.

As I rolled into Crested Butte around 2pm with my near-empty Subaru Forester (with enough time to grab a shower before heading to work at 3:00),I thought about the others who were skiing their way back to town. "I bet they're making their way down from Friend's Hut right now," I thought to myself. But, I was wrong. They were already back at the Brush Creek trailhead. They were able to ski from the Green-Wilson hut back to Crested Butte in about 4.5 hours, just over the time it takes to drive from Crested Butte to Aspen in winter.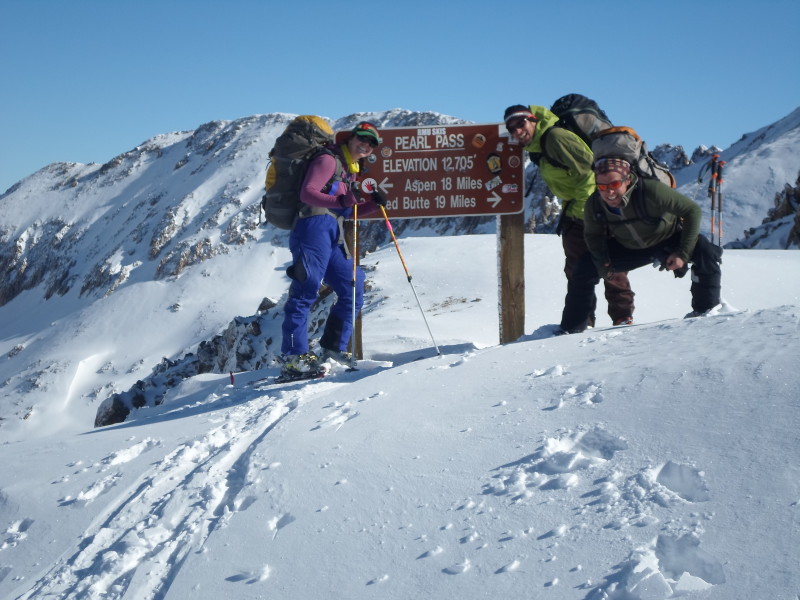 Maybe next time I'll skip the drive 😉
Note: Skiing over Pearl Pass should only be done in low avalanche danger.
Aside from skiing, biking, and all outdoorsy things,
Brittany Walker Konsella
also loves smiles and chocolate 🙂 Even though she excels at higher level math and chemistry, she still confuses left from right. Find out more about
Brittany
!
Latest posts by Brittany Walker Konsella (see all)