TR: Mountain Biking McIntyre to Alder to Fossil Ridge
(Last Updated On: October 11, 2017)
After riding the eastern side of Fossil Ridge in August, it was time for us to set our sights on the western side. Friends of ours raved about a route that starts at the top of Lost Canyon road, descends McIntyre (Beaver McIntyre), then ascends Alder Creek and Willow Creek to a big descent on Fossil Ridge. While Brittany and I have been having a ton of fun exploring trails this summer, the truth is that I've ridden the vast majority of the routes we've taken- it's just that it might have been 15 or 20 years ago. But this area- nope, it was all new to me…
The trail starts off as more of an ATV doubletrack, but eventually gives way to singletrack which is part fast and smooth, part technical and rocky. Here's Brittany: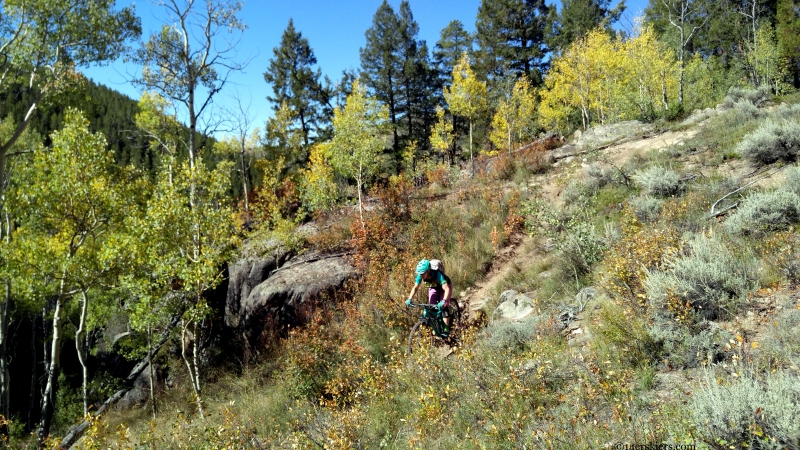 The trail was slightly difficult to find near an old cabin at the Alder creek intersection, but we found it and started up.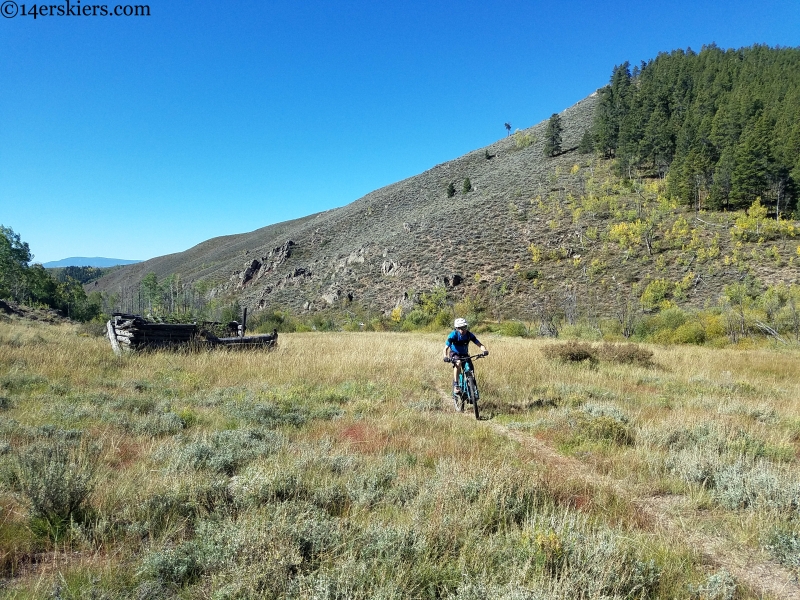 We had a long ways to go to treeline and the Fossil Ridge trail: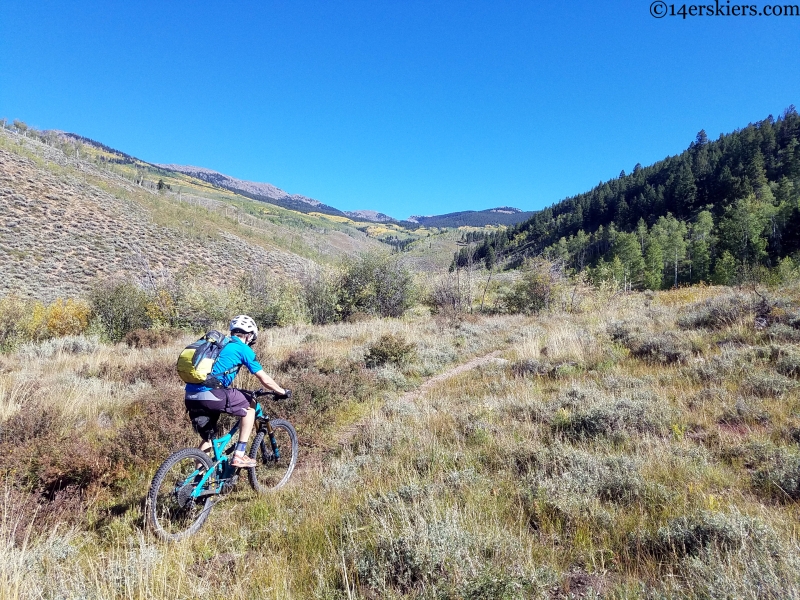 From the top of the tough Willow Creek climb, we turned left instead of right into more uncharted territory on the Fossil Ridge trail.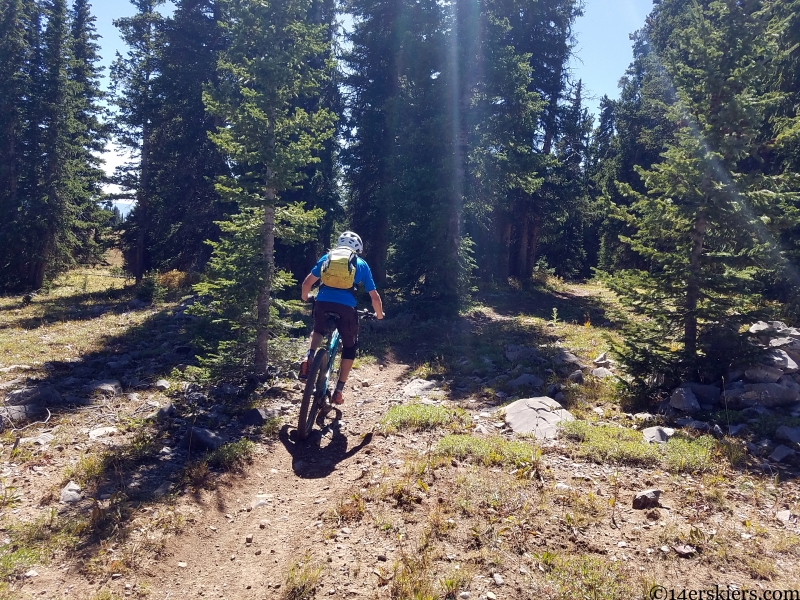 The views from here were as good as they get, with huge relief from our location all the way down to the Gunnison Valley, with the San Juan's and Uncompahgre in the far distance.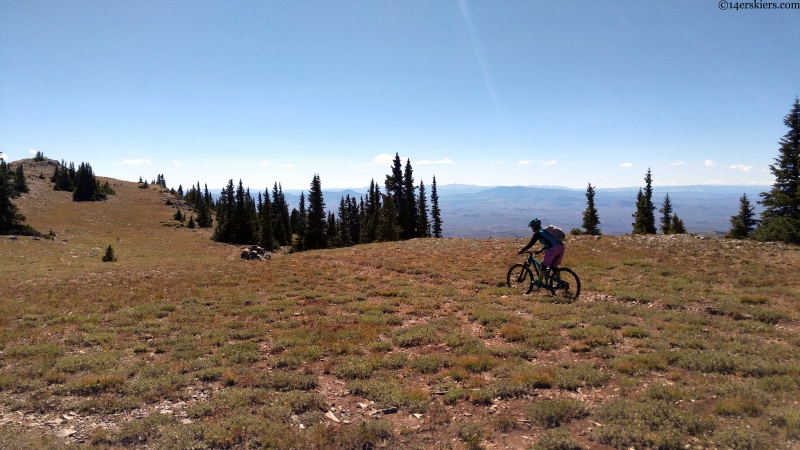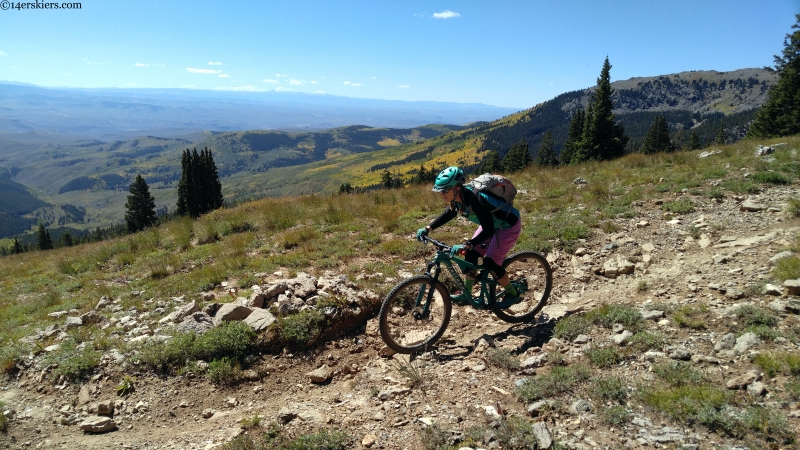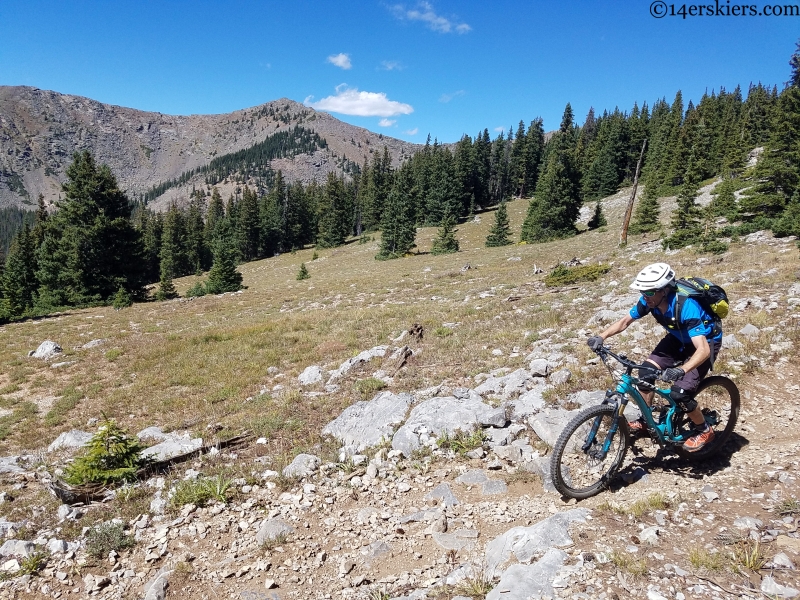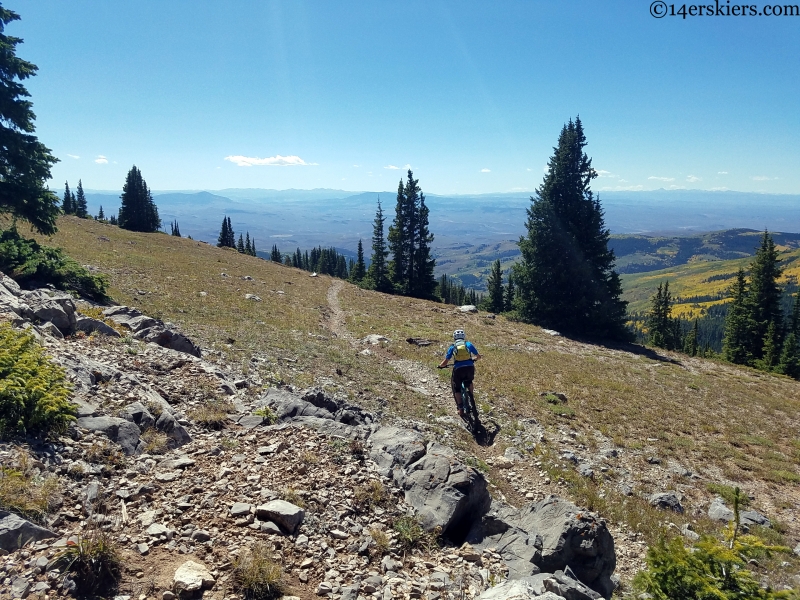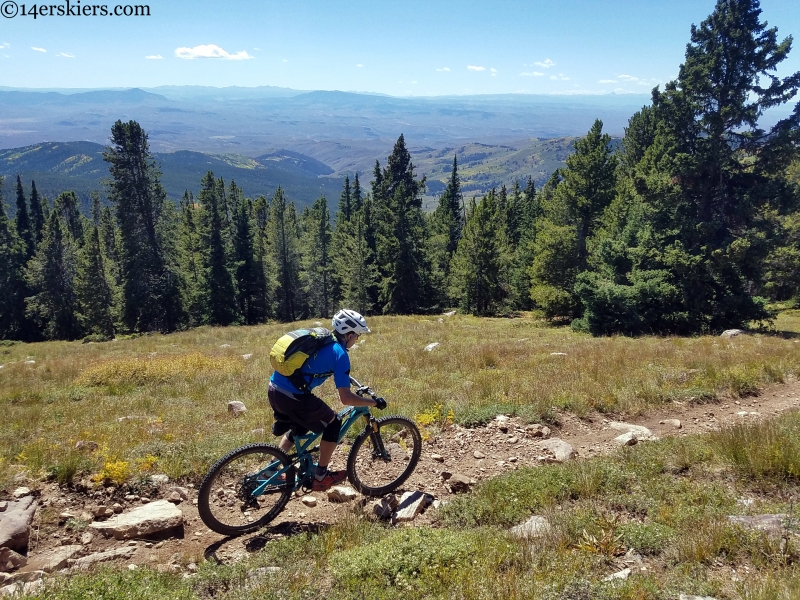 Below treeline, the trail descends through multiple rock gardens. While challenging, they were actually quite rideable. For us, it was the right amount of challenge…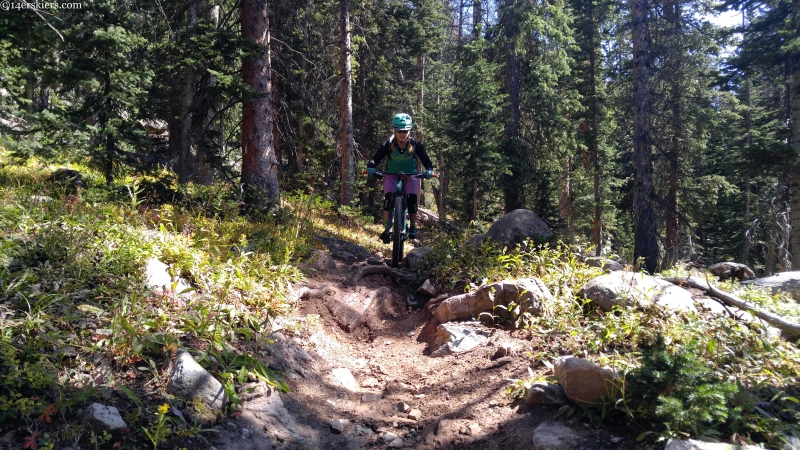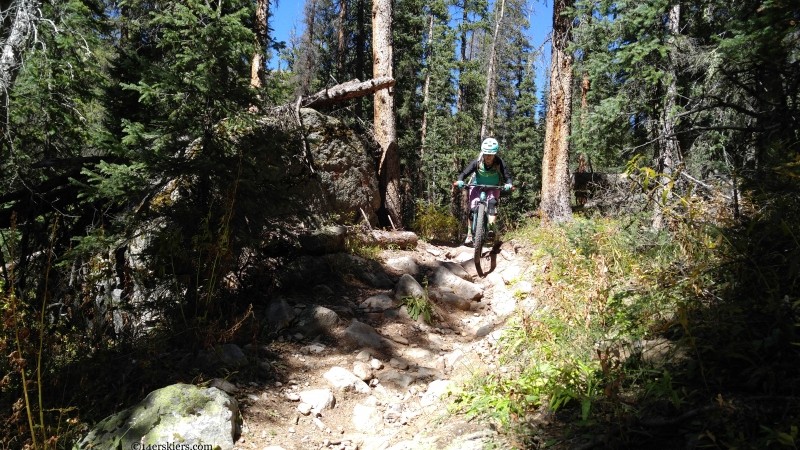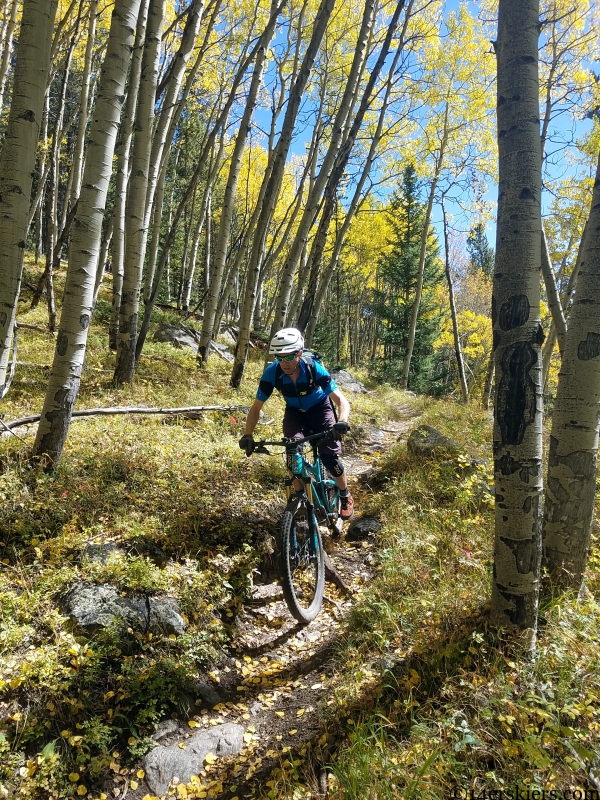 The further we descended, the smoother the singletrack became, and it descended less steeply, too.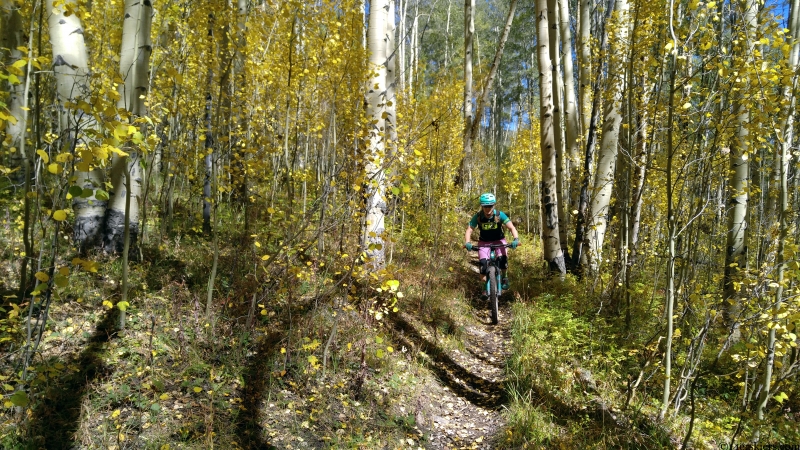 We've been exploring a lot this summer. Sometimes, we haven't exactly been planning our next visit to certain trails. But this route? It's on our list, hopefully every summer. It's a great route. Whether you love exploring, alpine riding, or just something different in the Crested Butte and Gunnison area, this route is well worth the trip. Check it out sometime! (On the map below, we did a quick out and back on Alder Creek)
Frank
loves snow more than anything... except his wife.  He ensures his food is digested properly by chewing it 32 times before swallowing.He is a full-time real estate agent serving
Crested Butte and Gunnison
and would be honored to send you his
monthly newsletter.
Latest posts by Frank Konsella (see all)
Summary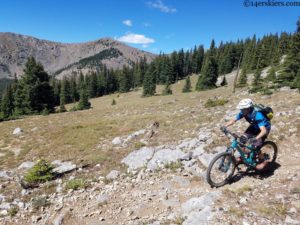 Article Name
TR: Mountain Biking McIntyre to Alder to Fossil Ridge
Description
Mountain biking the Beaver Mcintyre, Alder Creek, Willow Creek, and Fossil Ridge trails northeast of Gunnison, Colorado in the Fossil Ridge recreation area.
Author