TR: Mountain Biking Fossil Ridge 8.19.17
(Last Updated On: August 31, 2017)
Fossil Ridge is a small East to West extension of the Sawatch Range Northeast of Gunnison, CO. While most of the range is in Wilderness and not open to bikes, the southern boundary is bordered by the Fossil Ridge Trail that is open to bikes. I rode this trail back in 2000 or so with Jon Rad, starting in Ohio City and going from Gold Creek to Willow Creek. It's debatable what the better direction is- Willow Creek is a steep road that is somewhat fun to ride down, while Gold Creek is mellow in either direction. After riding it a second time, I'd suggest going up Willow Creek, since the singletrack is better. But we rode Bear Gulch, which is an entirely different story.
We parked at the bottom of Bear Gulch and started up Gold Creek. This is an easy road, but as soon as we hit the singletrack we started hike-a-biking almost immediately. We rode through some seriously impressive avalanche debris from last winter- looking at Google Earth it didn't look like this path had slid in a long time.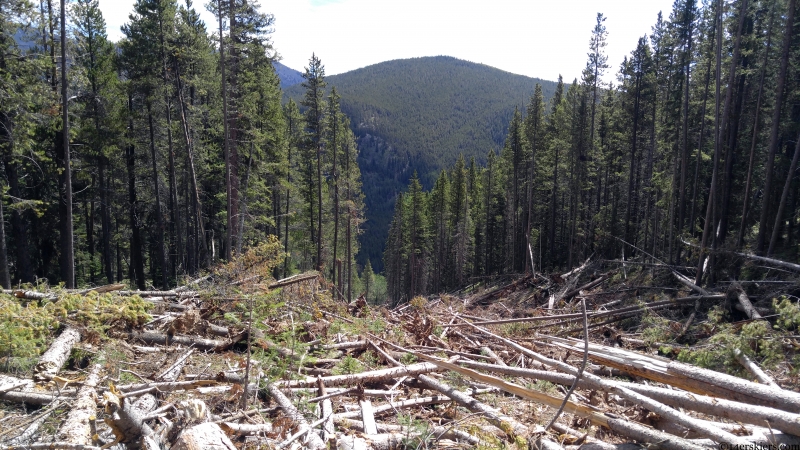 At least some parts were rideable: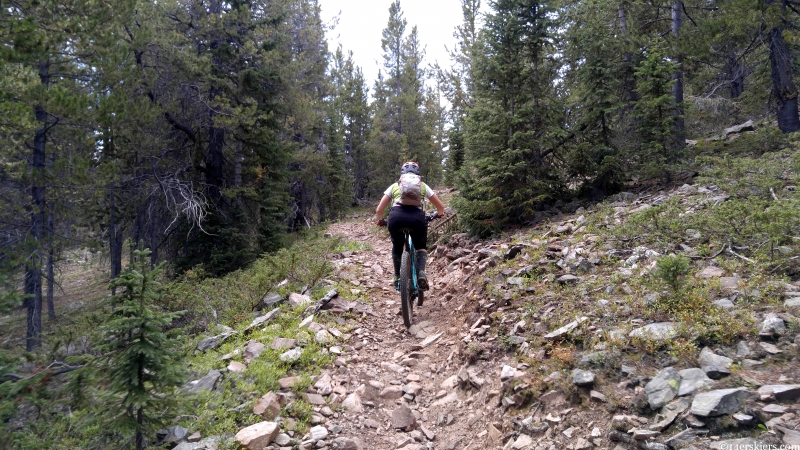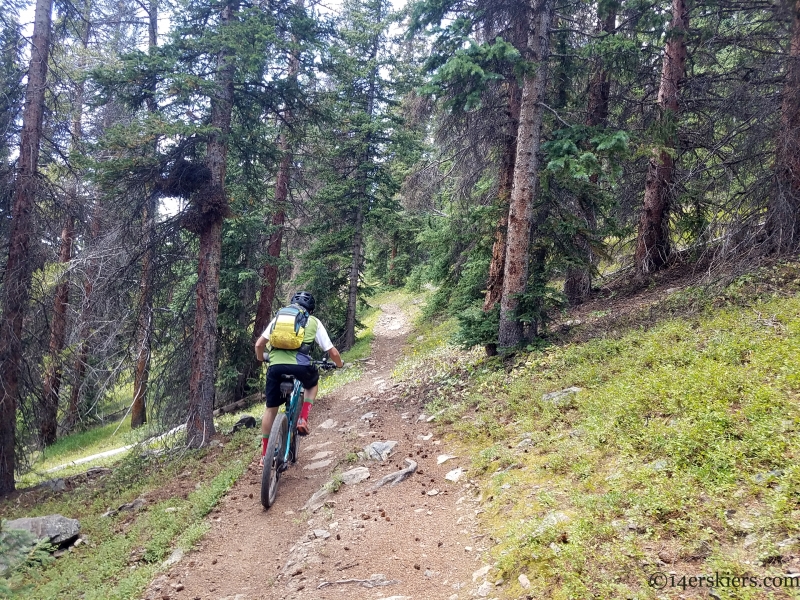 Eventually the trail starts to contour more near treeline: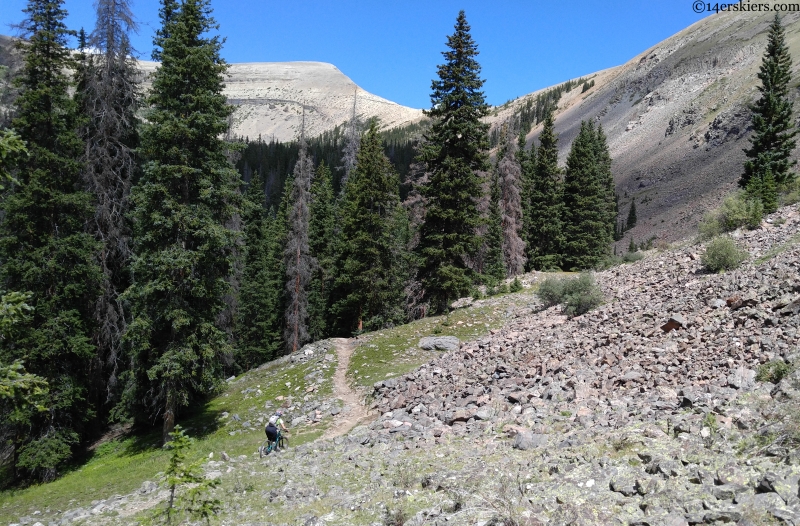 We took the 5 minute detour to visit Boulder Lake: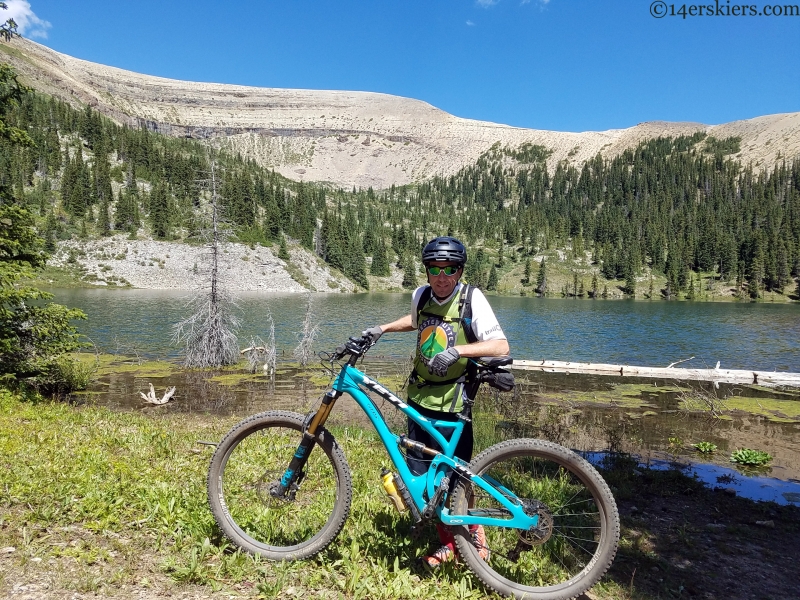 We still had to bump up a little more elevation to, though.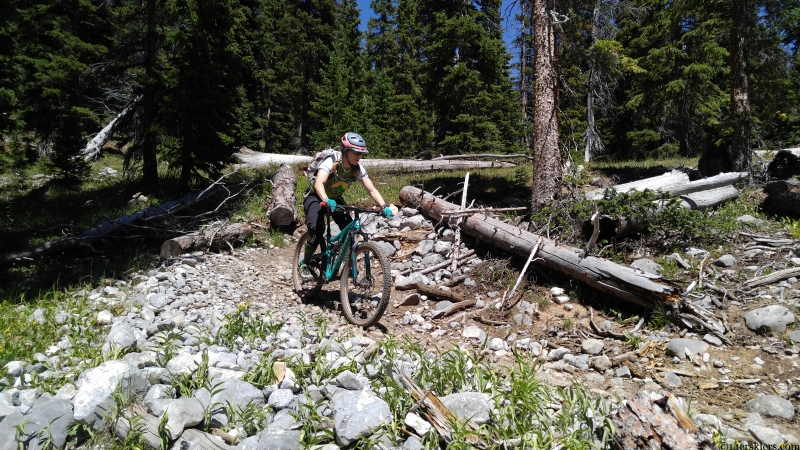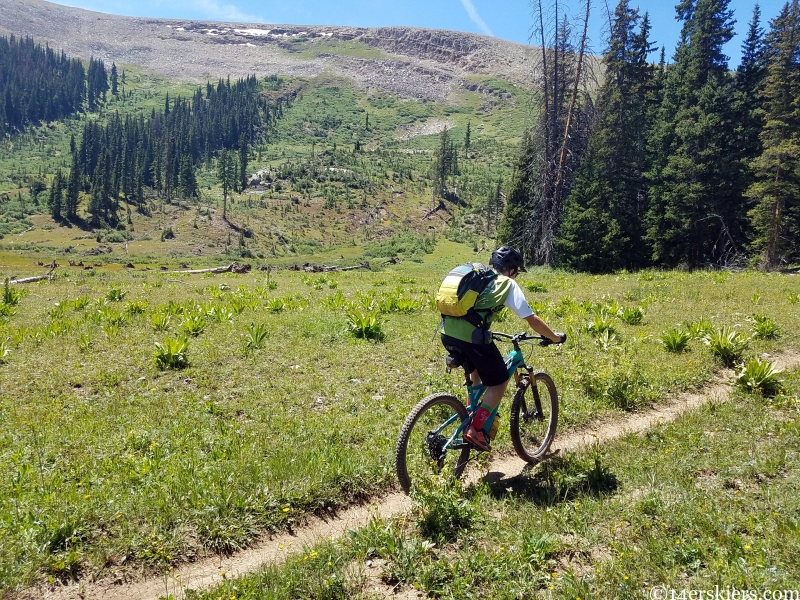 Finally above treeline: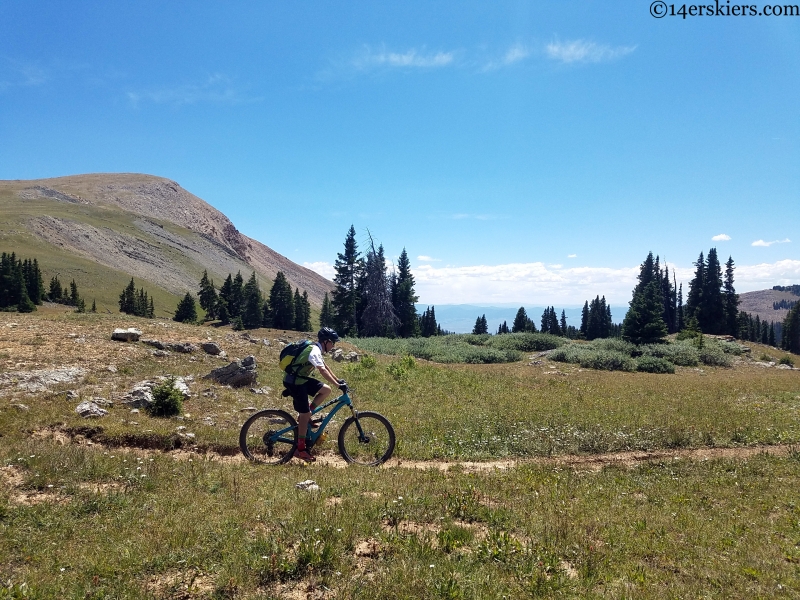 The main Sawatch Range can be seen in the distance: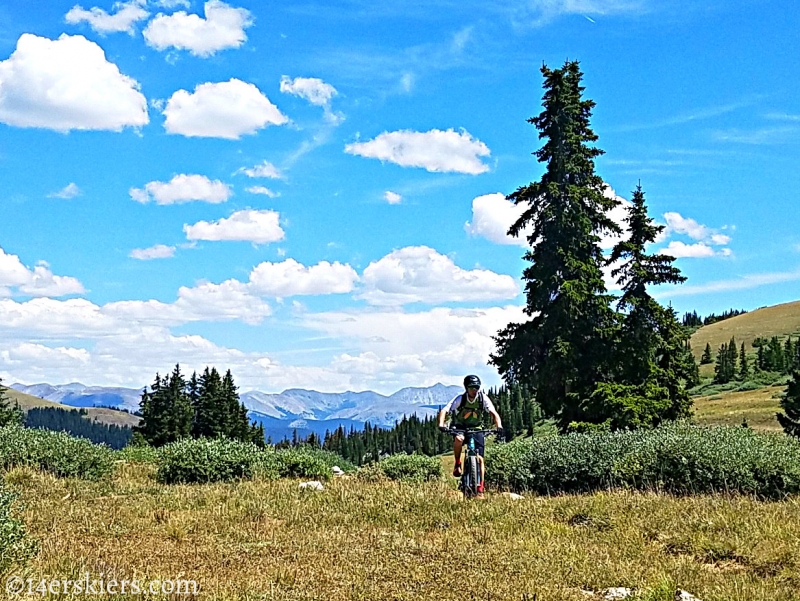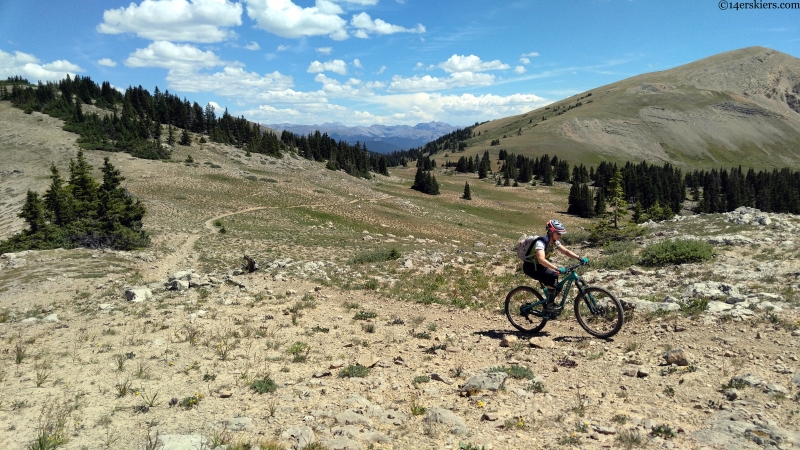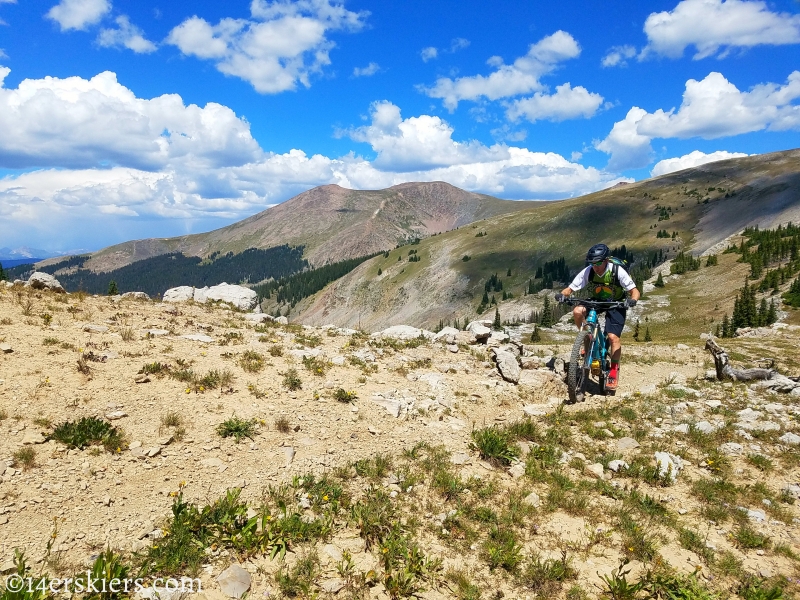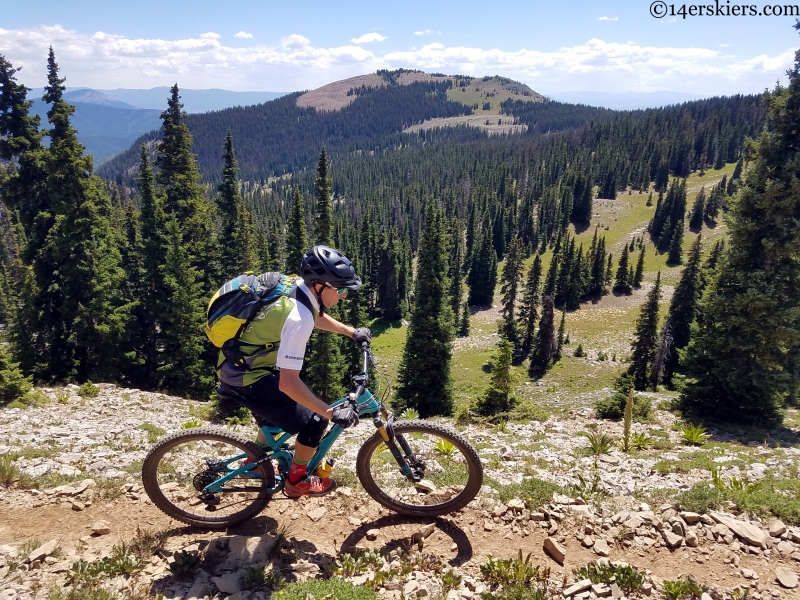 Just before Willow Creek, in a rock garden, I crashed for the first time all summer. While I got a couple of bruises, my derailleur hanger didn't fare as well although I could still shift. My crashes for the day were definitely not done, however…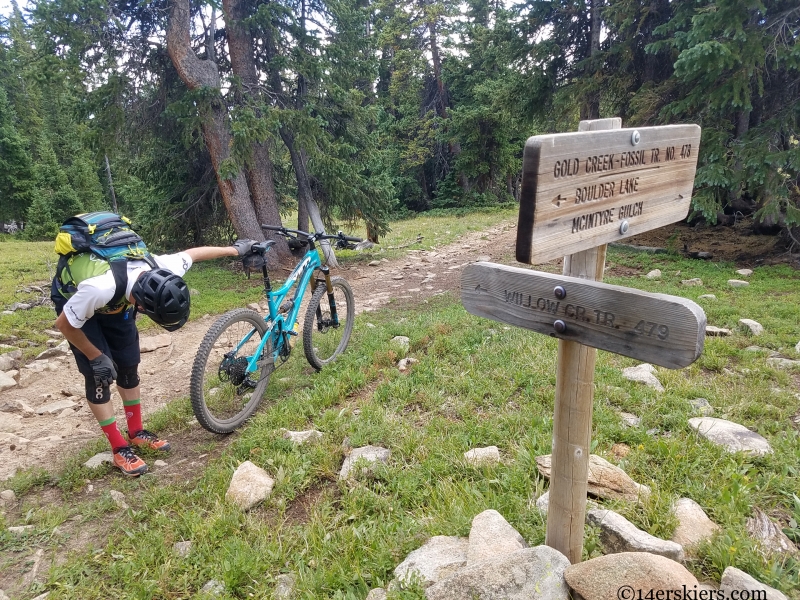 We left Fossil Ridge and started down the Willow Creek trail which transitions to a road pretty quickly. This is the part that still makes me wonder about the best direction.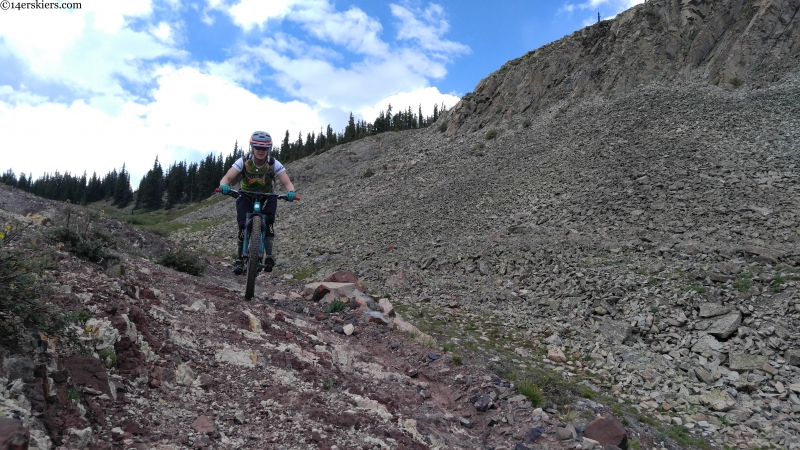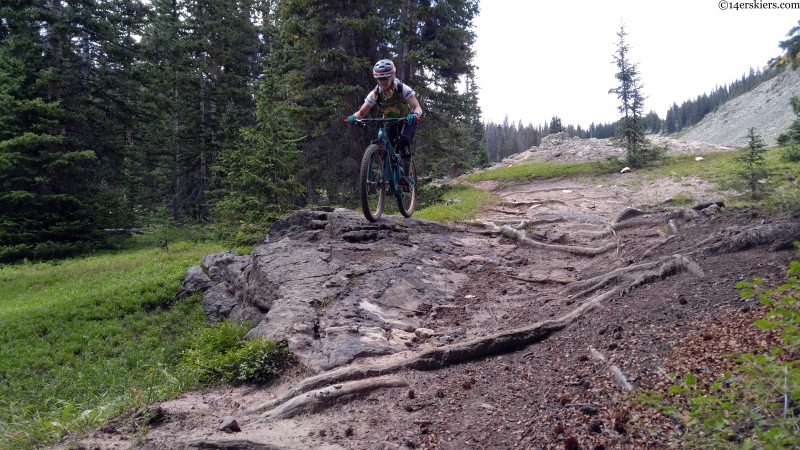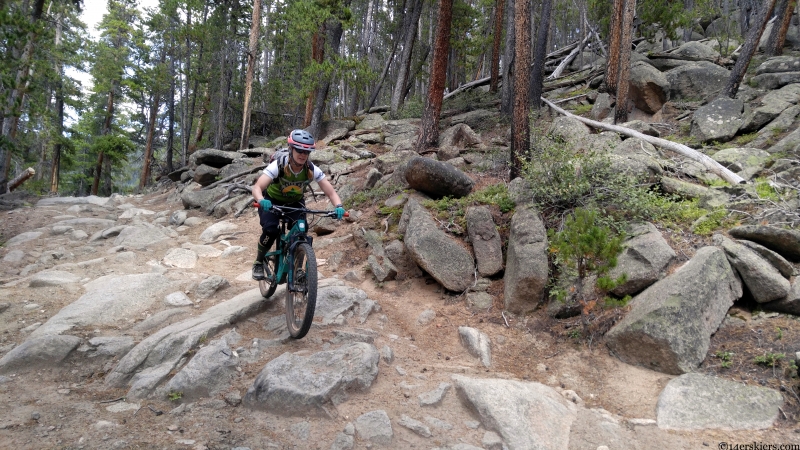 We found the unmarked Bear Gulch trail, which I hadn't been on before. Parts of it reminded me of Snodgrass- If Snodgrass got 1/1000th of the traffic that it actually gets. Other parts were the by now very familiar hike-a-bike variety.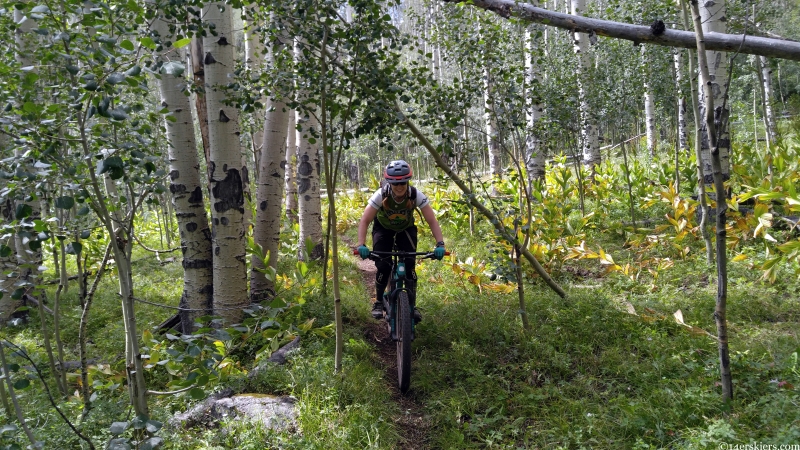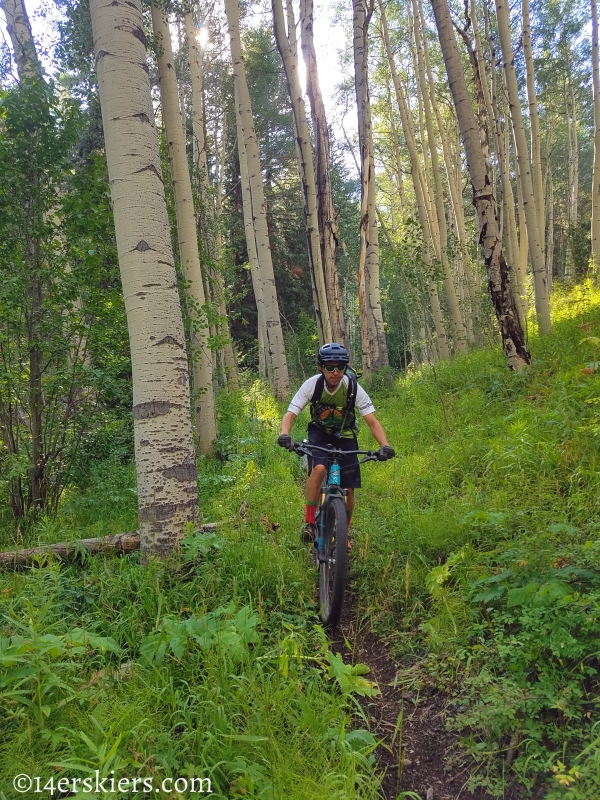 On one of the downhill sections, I decided I should probably crash again, just barely clipping my handlebars on a tree and slamming shoulder first into the ground. That one hurt, but I seemed OK. Chunky section: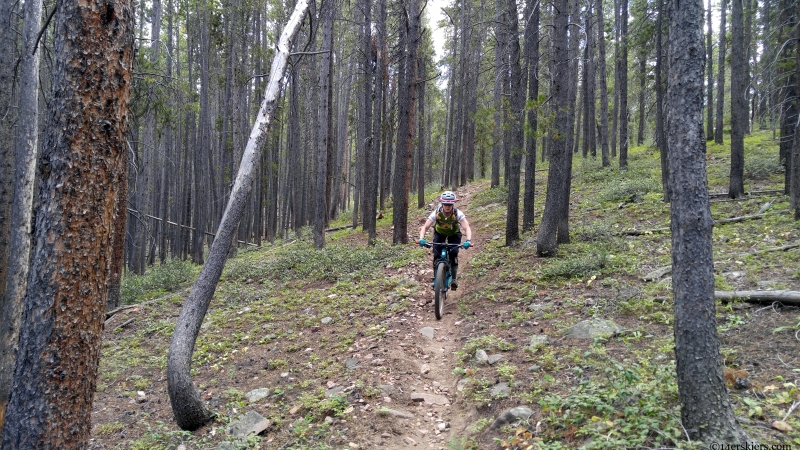 Maybe I wasn't "on it" after two crashes, or maybe it was just that the final descent was getting highly technical, but either way I decided that a third and final crash would be a good way to end the ride. I wasn't going all that fast, but I did go over the bars and down a steep embankment headfirst into a tree. Thank you, Smith Forefront helmet, for taking the hit. My neck, on the other hand, immediately stiffened up while I walked the last mile or so of trail to the car. Not wanting to mess with that type of injury, it was off to the hospital just in case. The verdict? A bad case of whiplash. And that isn't even counting the slash in my leg that ended up taking 5 stitches. But I think that should cover all of my crashes for the rest of the season, right?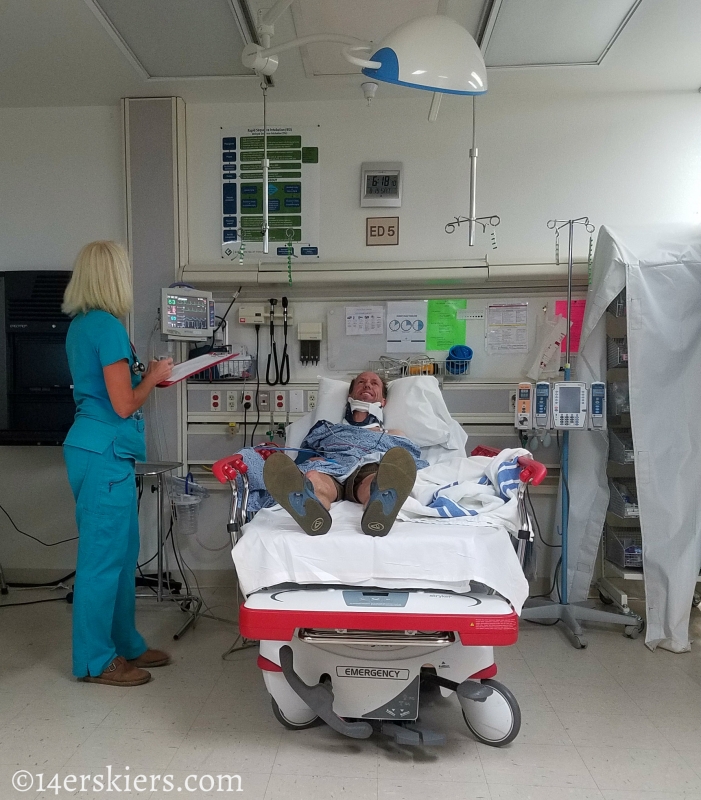 I'd ride Bear Gulch again- not just for redemption, but because it was pretty sweet and definitely a challenge. I wouldn't mind giving Fossil Ridge another go in the opposite direction either. And there are a few other trails here as well- let's hear your favorite route for those of you that know the area…
Map of our Route
Frank
loves snow more than anything... except his wife.  He ensures his food is digested properly by chewing it 32 times before swallowing.He is a full-time real estate agent serving
Crested Butte and Gunnison
and would be honored to send you his
monthly newsletter.
Latest posts by Frank Konsella (see all)
Summary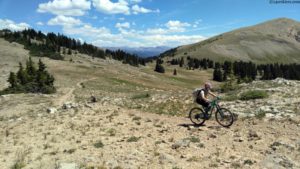 Article Name
TR: Mountain Biking Fossil Ridge 8.19.17
Description
Mountain Biking in the alpine on the Fossil Ridge trail near Gunnison, making a great loop with the Bear Gulch trail. If you like adventure rides, put this one on your list...
Author