(Last Updated On: May 24, 2017)
From Panama City, our next stop was the archipelago of Bocas Del Toro in northern Panama, near the Costa Rica border. We kept seeing pictures of these islands while we investigated Panama, and since I'm a huge Survivor fan, I probably remember the islands from a few seasons ago. Bocas can be reached from Costa Rica, or from Panama City via plane, like we did: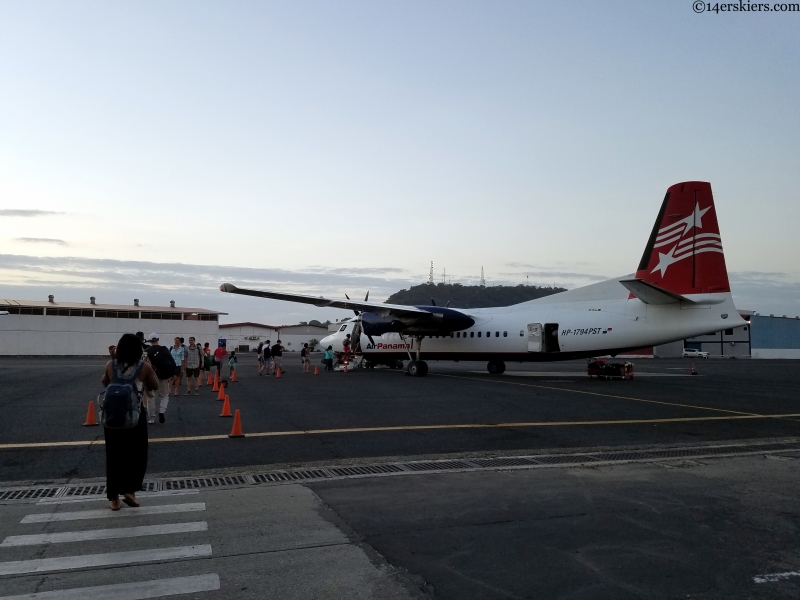 Location of Bocas Del Toro: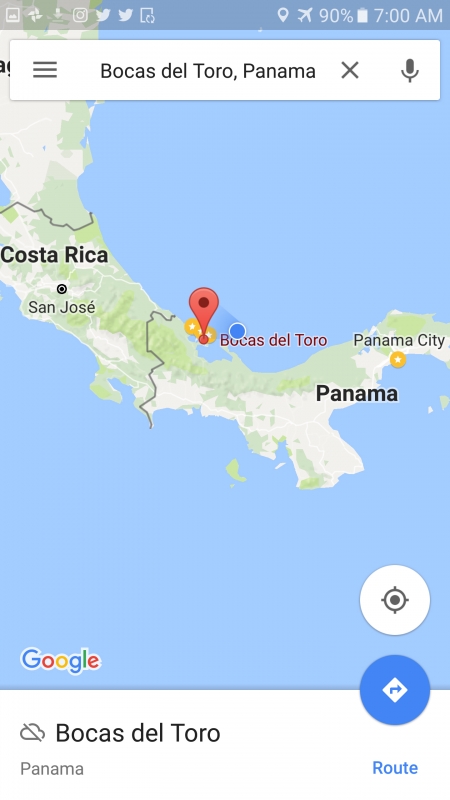 The main town in the islands is usually referred to as Bocas Town, located on Isla Colon. The airport is right at the town center, so we found ourselves at our accommodations in just a few minutes. For most of our trip in Bocas, we got to stay right out over the water: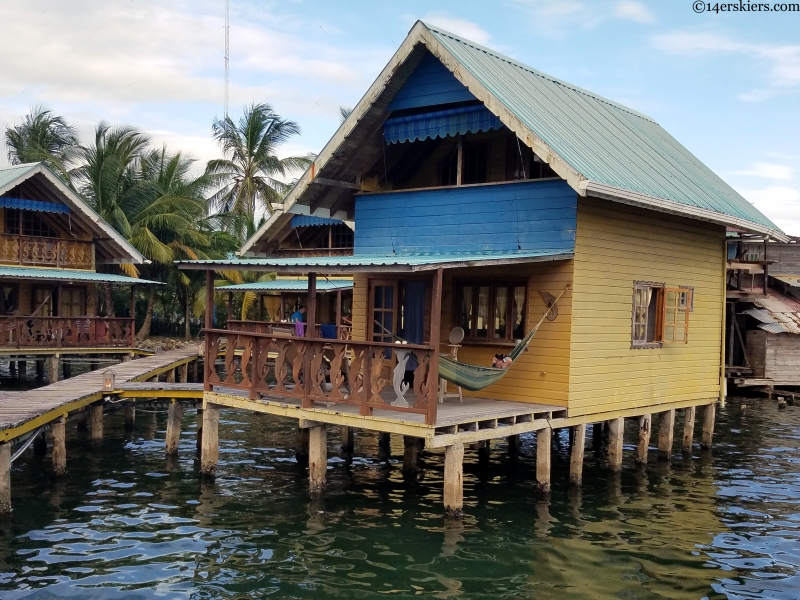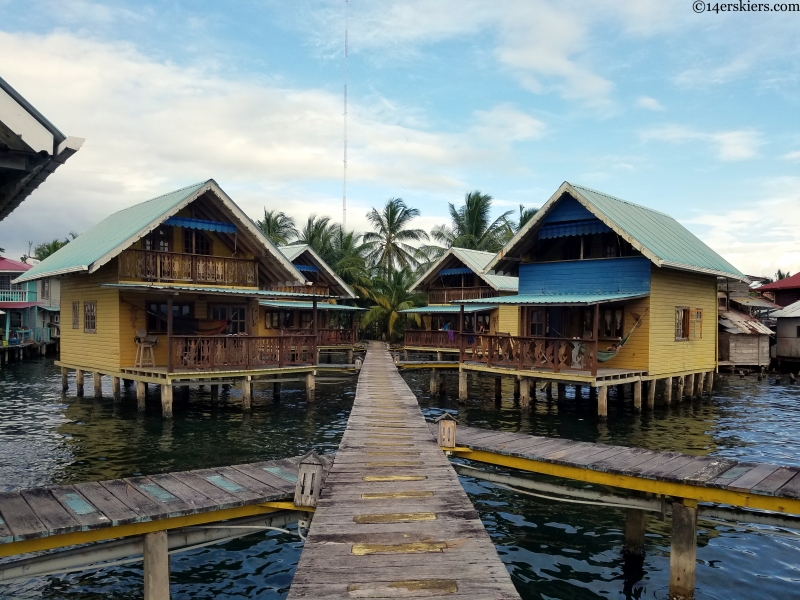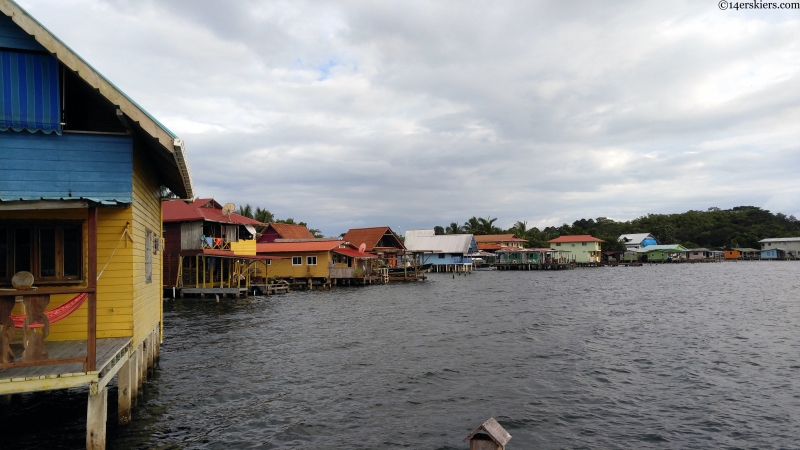 Even though we were on the Caribbean side of Panama, our place faced west so we still got top notch sunsets.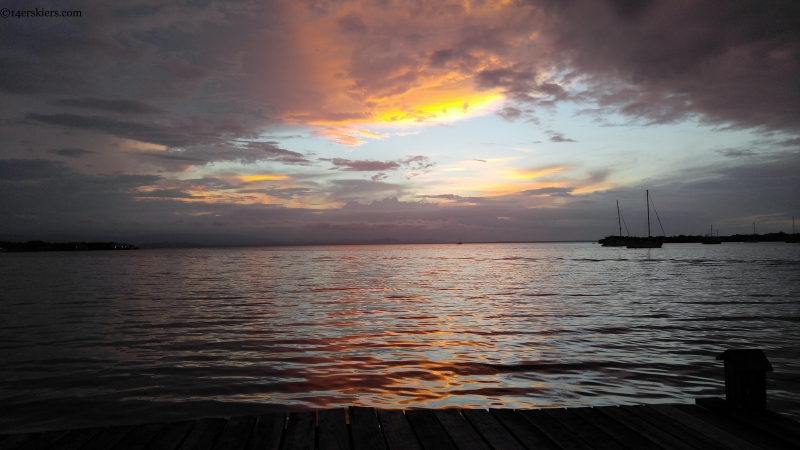 Bocas Town was interesting, with a colorful vibe that certainly embodied the fact that we were in the Caribbean. That said, the town seemed to exist solely for tourists, and I thought lacked some authenticity. It's kind of like the difference between Crested Butte and Whistler Village. I like them both, but I would never think of Whistler as some sort of authentic town. Then again, the mayor didn't care if it was a tourist town- he banned all alcohol sales on our first night there, which happened to be Good Friday. Thankfully, the owner of the first restaurant we went to thought that was a stupid idea and let us drink beer.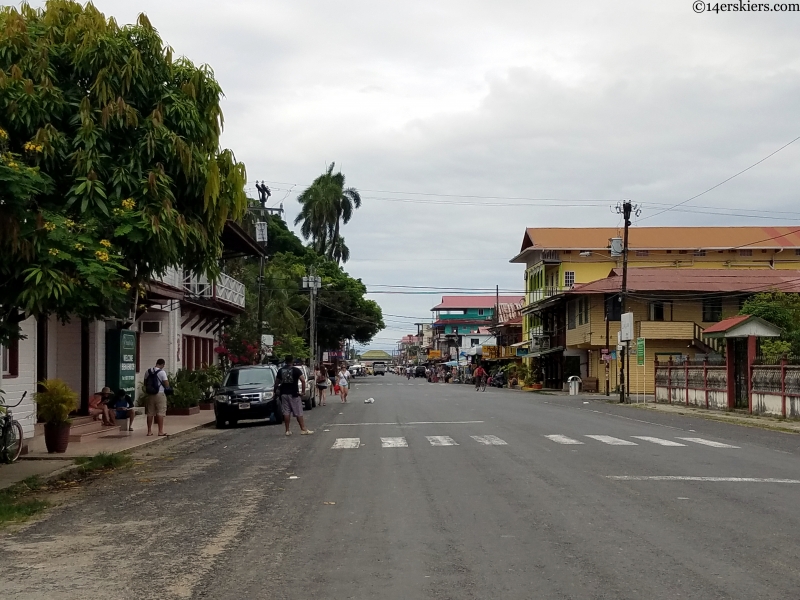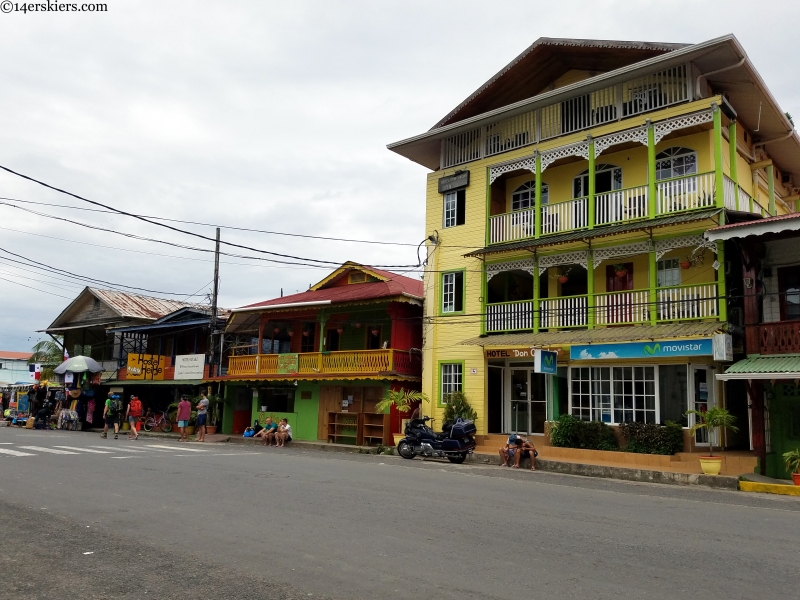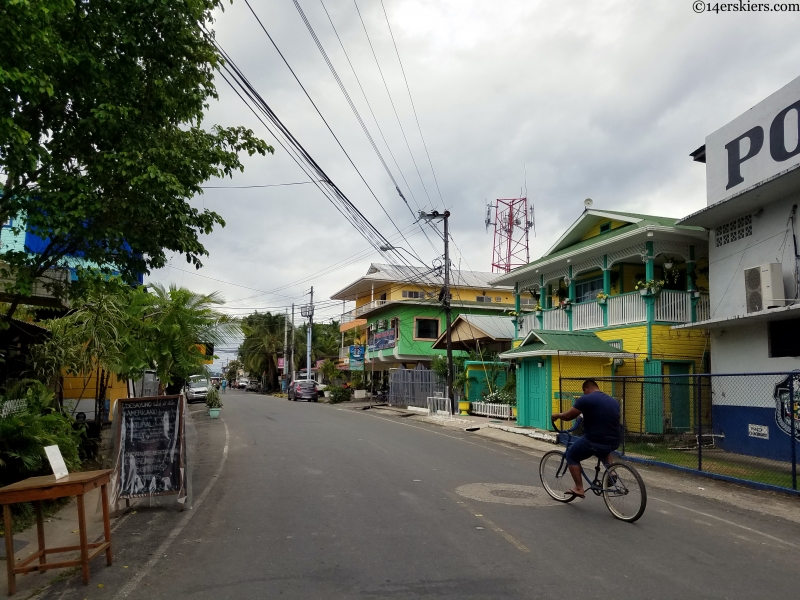 While the town didn't blow our socks off, the islands did. There is a ton to do, and we'll do another report on some of the things we did on the neighboring island of Bastimentos. Travel usually involves the water taxis that transport tourists and locals between beaches, islands, dive spots, and everywhere else you would want to go.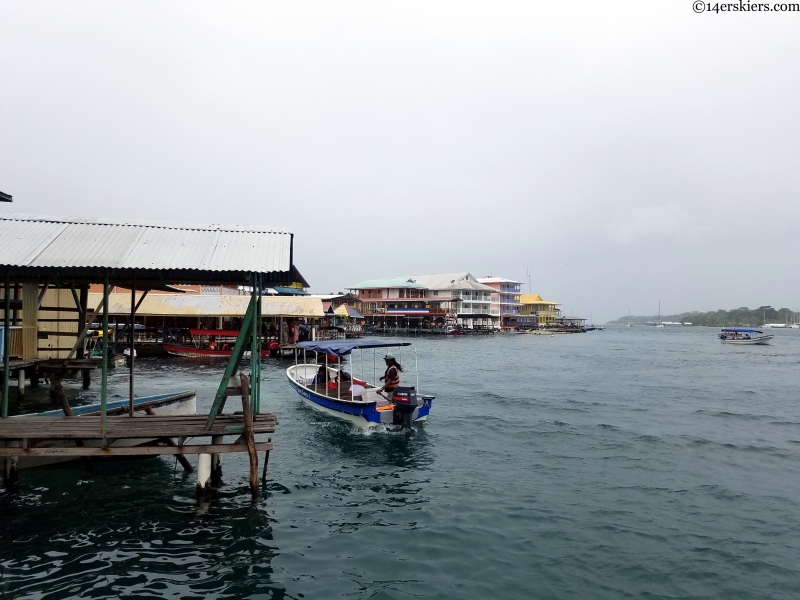 There was an awesome beach (Playa Estrella) on the other side of the island that we wanted to visit, but rather than take a water taxi, we decided to get a bike ride in. Yep, that's right. We biked to the beach. As hot as it was, the slower pace allowed us to witness the jungle wildlife, from monkeys to sloths to vultures…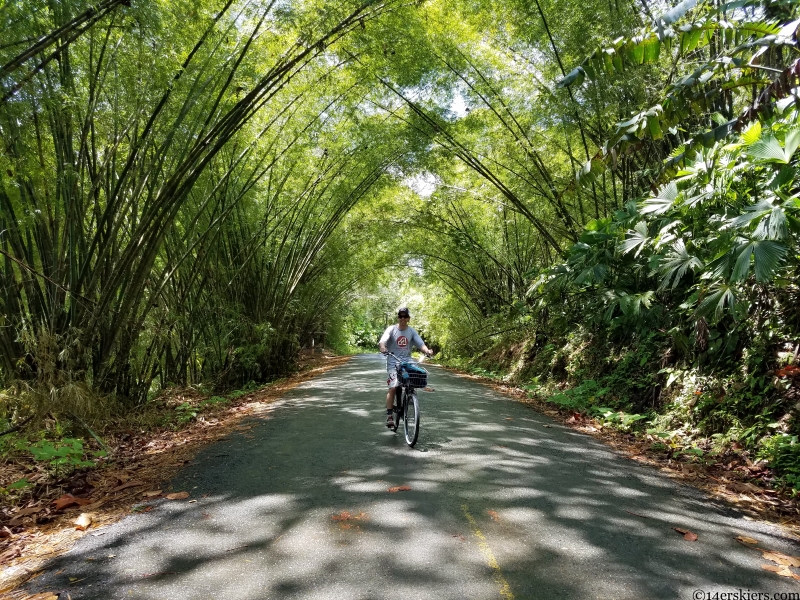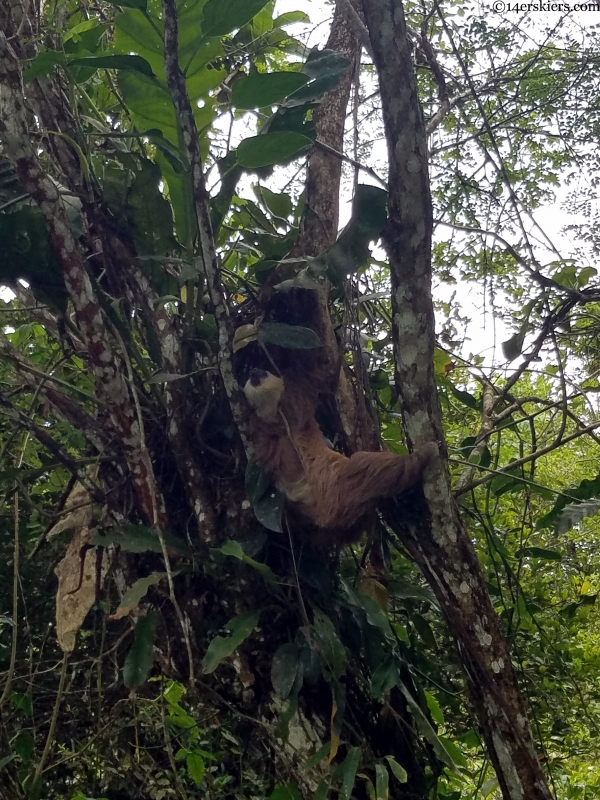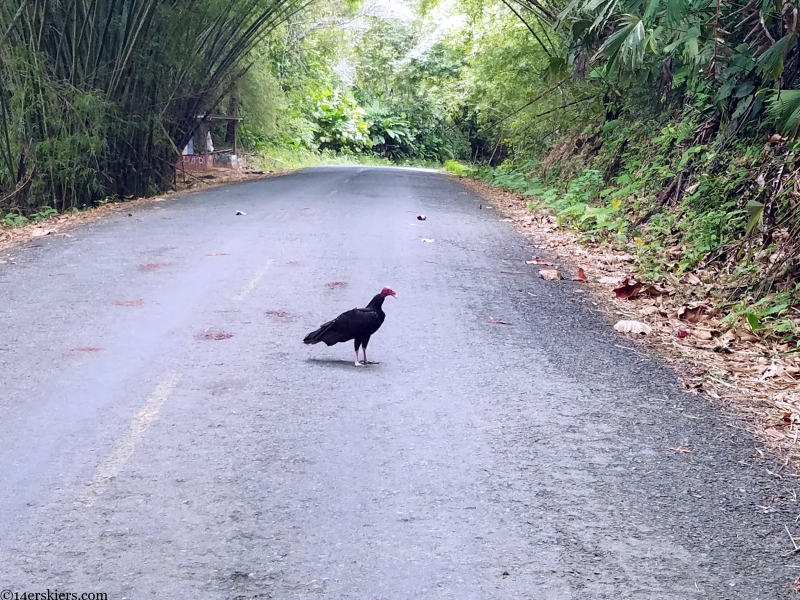 Oh, and of course a castle built by an expat entirely out of plastic bottles: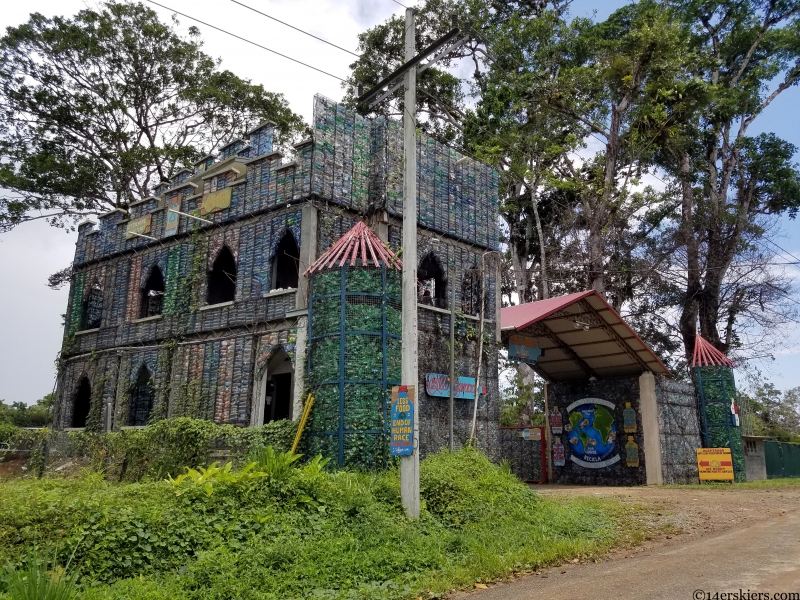 Thankfully, we didn't succumb to the heat and humidity, much to the dismay of the vultures.
We passed through Boca del Drago on the way to Playa Estrella (Starfish Beach).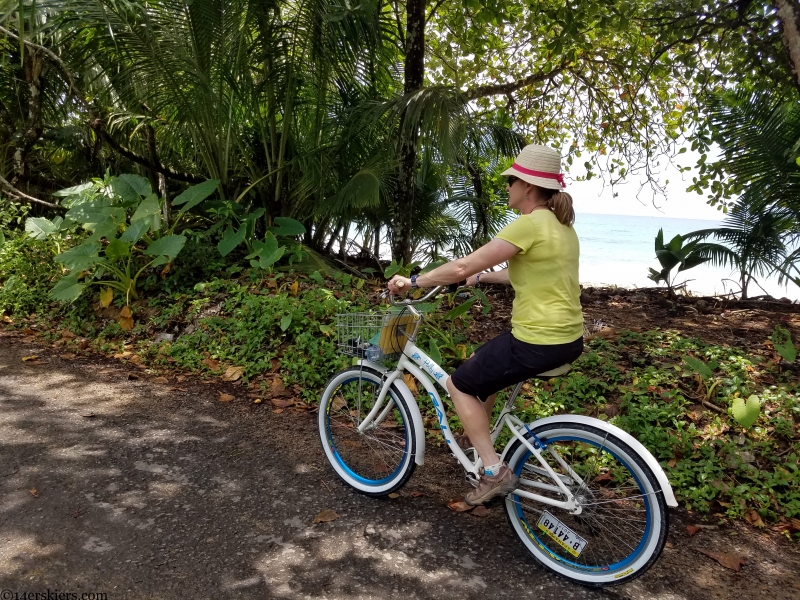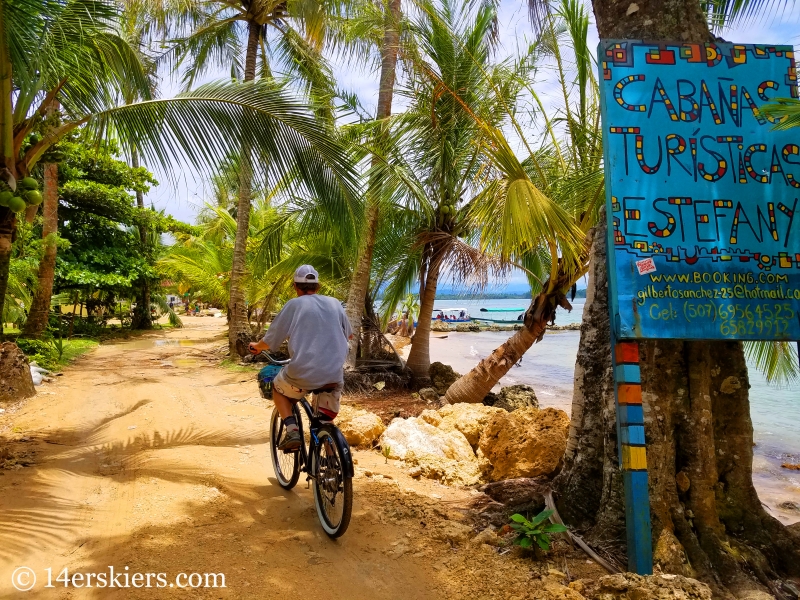 From Boca del Drago it's a 20 minute hike or so to the beach along very scenic shoreline.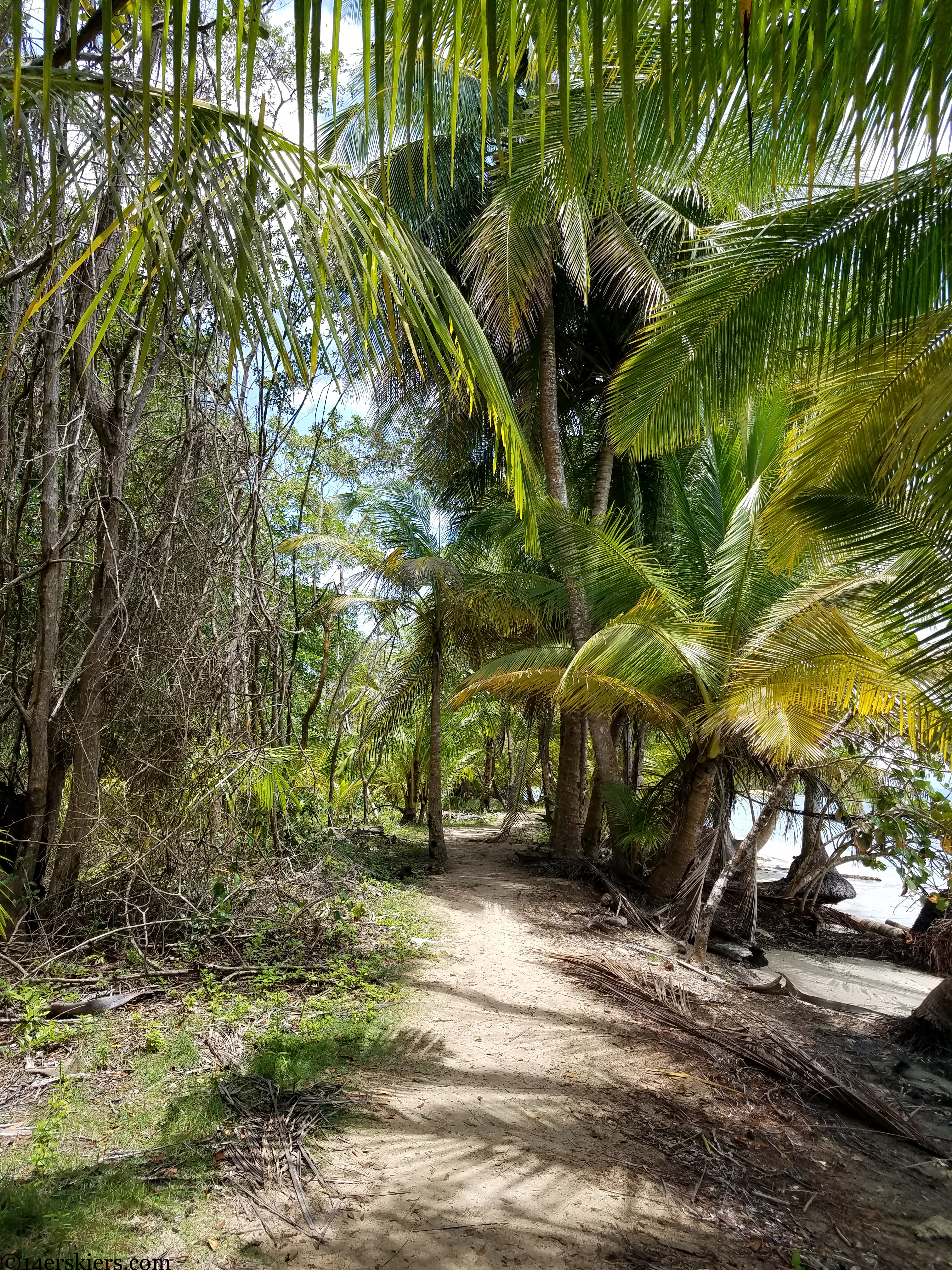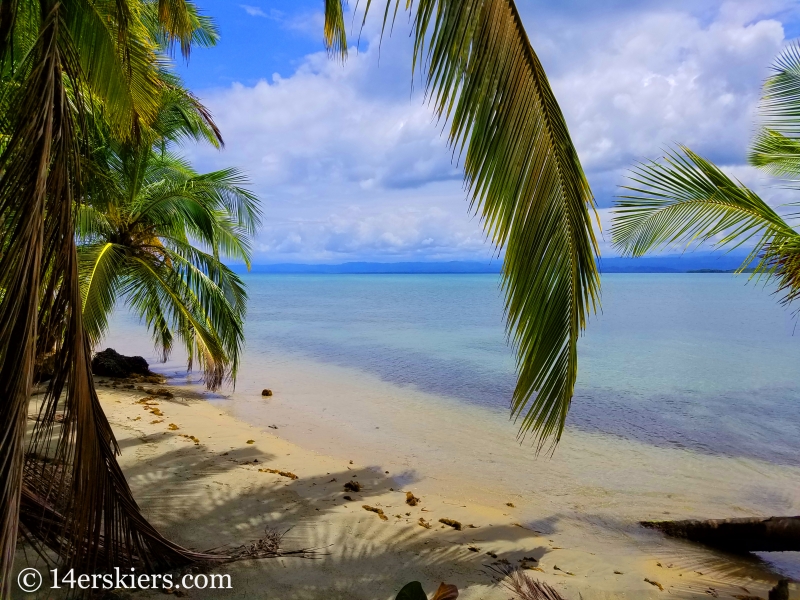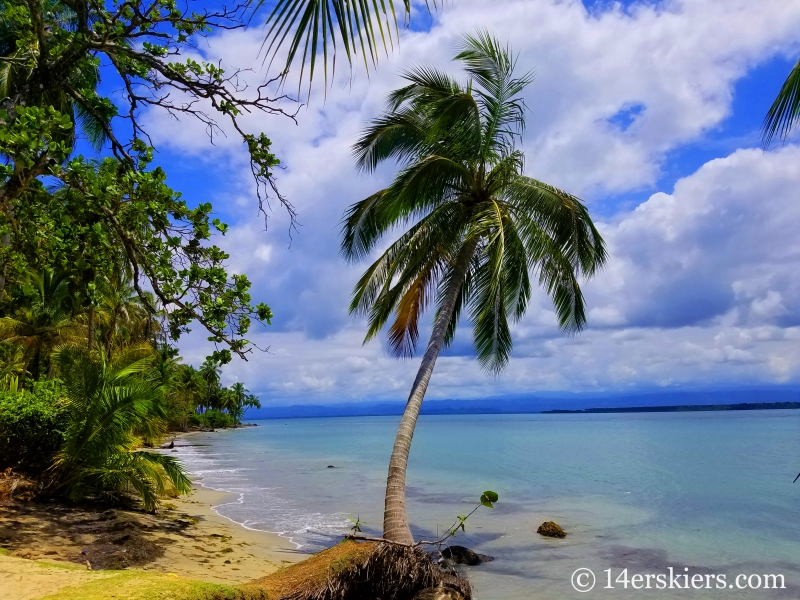 Starfish Beach was worth the trip, although we didn't actually see any starfish there.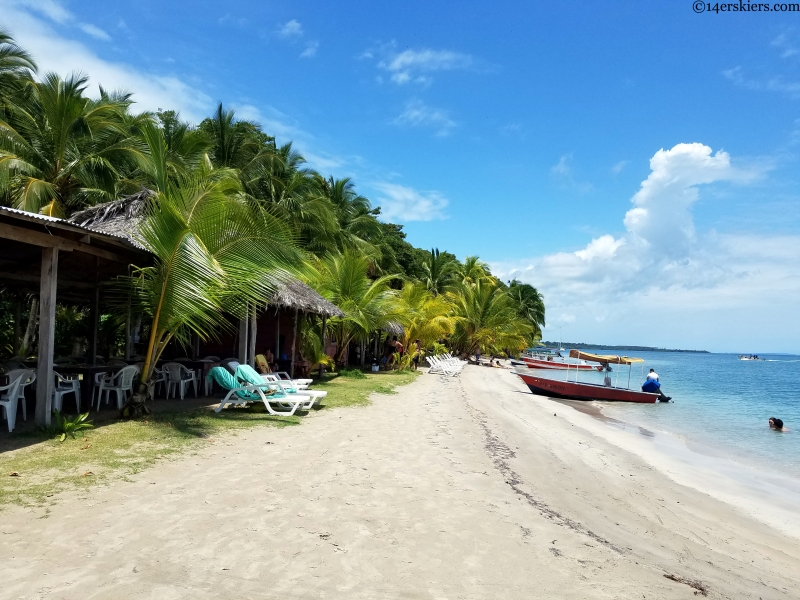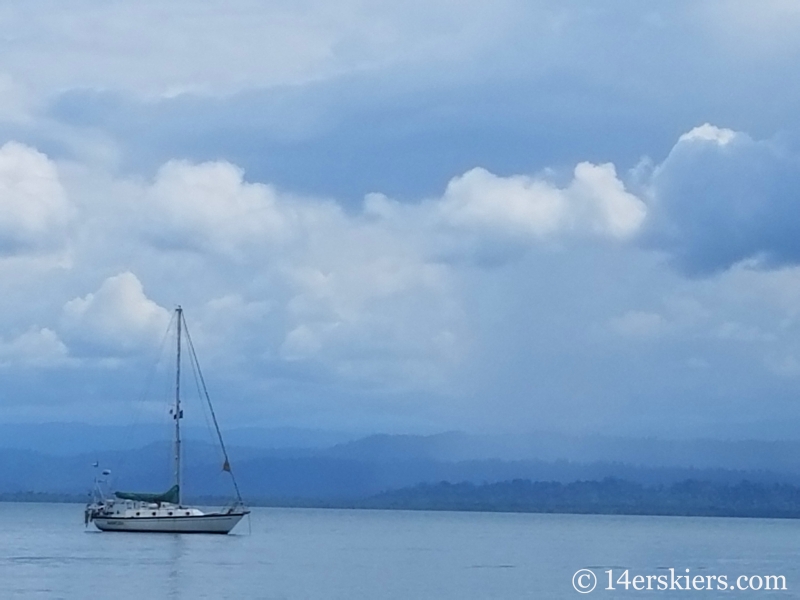 On the way back, we visited a surf break: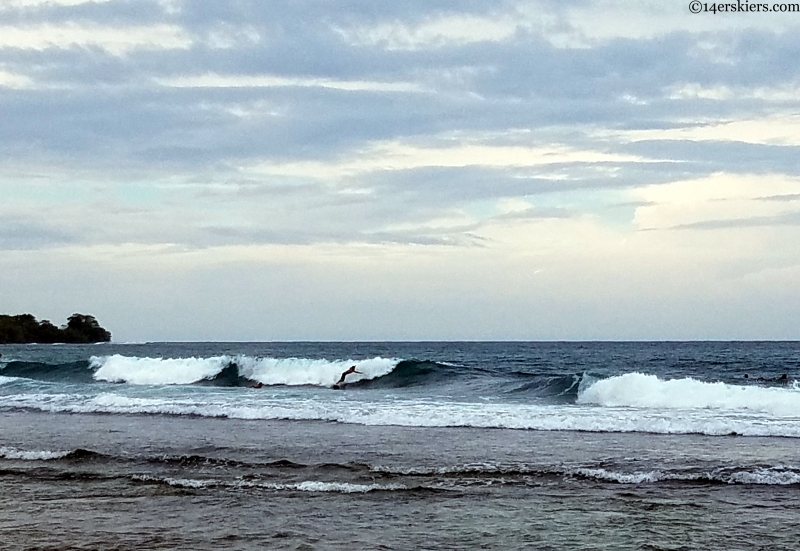 It was a little rough for swimming, but it sure was pretty: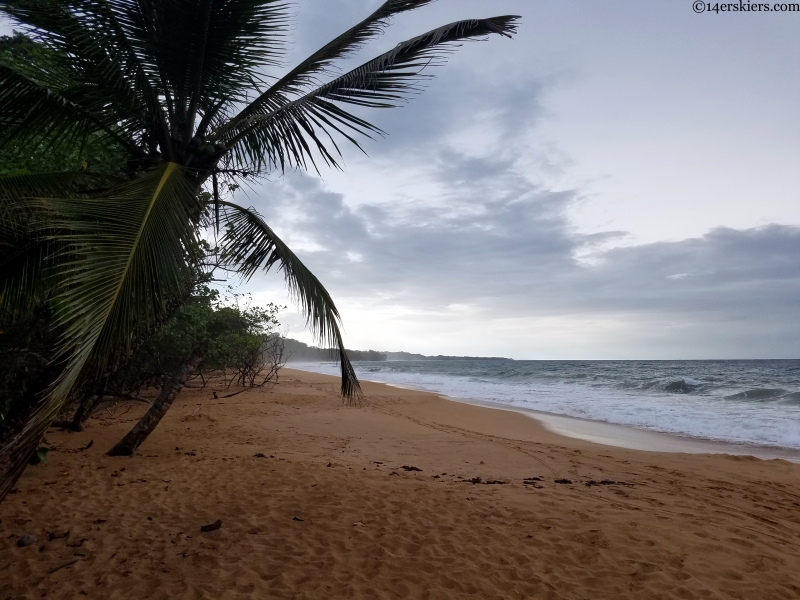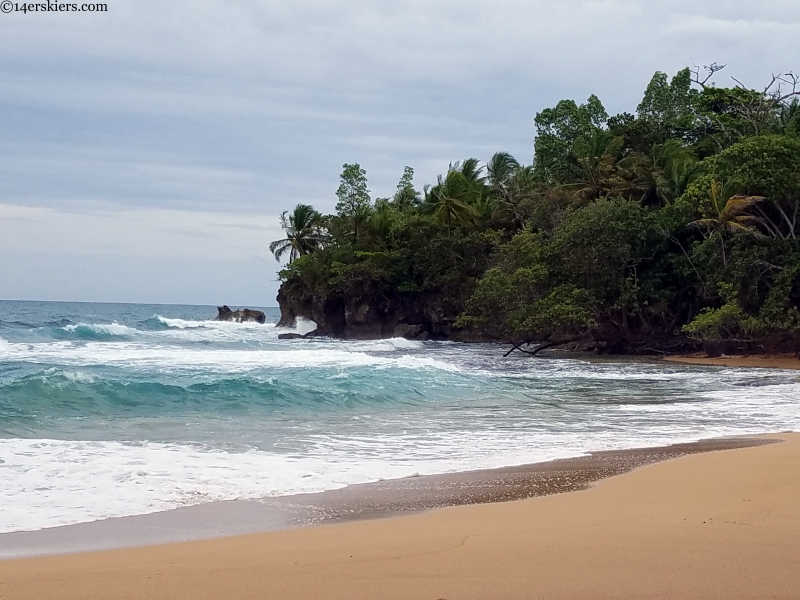 A map of our bike ride (in orange) and our hike to Playa Estrella (in yellow).
When we got back, our American hosts said we were the first group to ride bikes to Starfish beach. Well, except for some Dutch tourists, but.. Anyway, it was a good time and we have more adventures from Bocas Del Toro coming up.
Frank
loves snow more than anything... except his wife.  He ensures his food is digested properly by chewing it 32 times before swallowing.He is a full-time real estate agent serving
Crested Butte and Gunnison
and would be honored to send you his
monthly newsletter.
Latest posts by Frank Konsella (see all)
Summary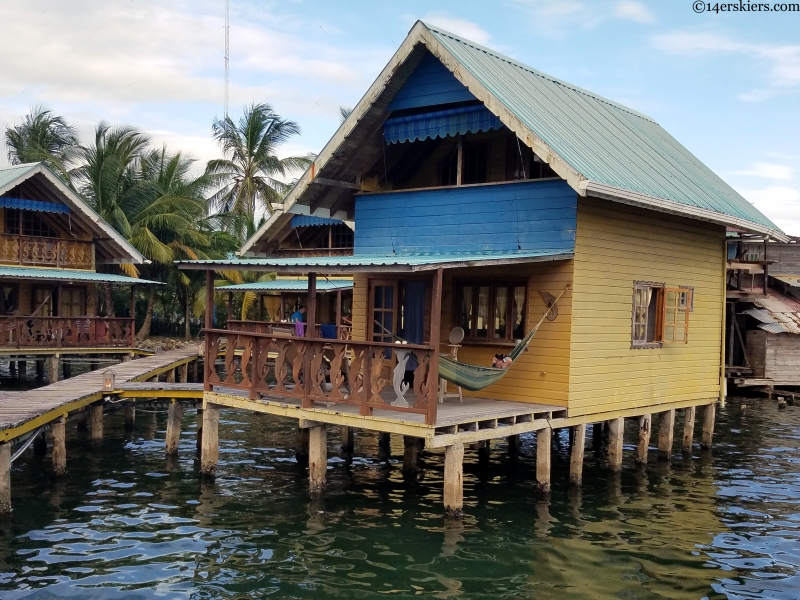 Article Name
Description
Things to do, places to ride and sights to see in Bocas Del Toro, Panama
Author