(Last Updated On: May 24, 2017)
The Panamanian archipelago surrounding Bocas del Toro is best done by boat. If you book your tour somewhere in Bocas Town, you'll likely end up crammed on some tiny boat with 20 other tourists. So, when we found out that a boat tour was leaving straight from our dock at Koko Resort on the other side of Bocas Town, we were game on. A tour with 5 sounded a whole lot better than a tour with 20.
We started out our Bocas del Toro boat tour over at Dolphin Bay, which held true to its name. A pair of the sea-borne mammals gave us a playful show.
After that, we did some snorkeling in the open waters of the Caribbean. Frank.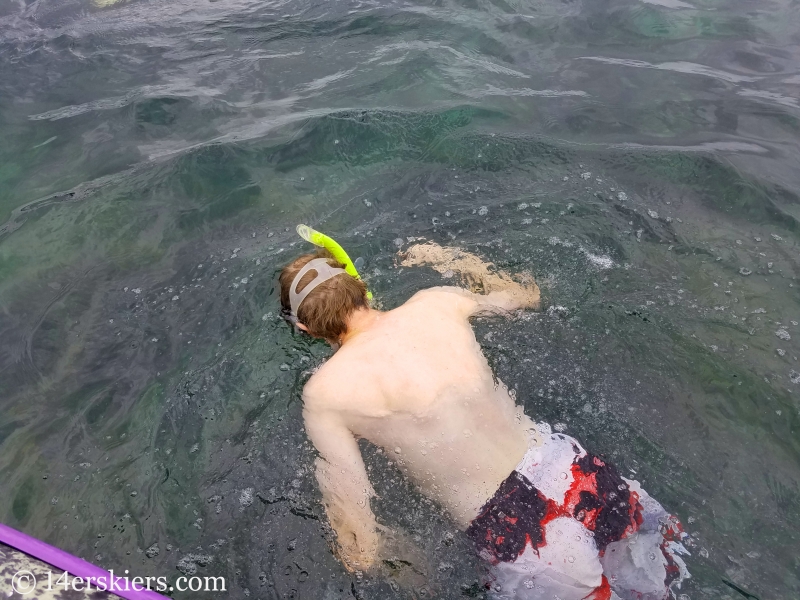 Even in the middle of the sea, the waters were shallow, and Frank ended up accidentally kicking some coral. There's a reason why they wouldn't let us use flippers….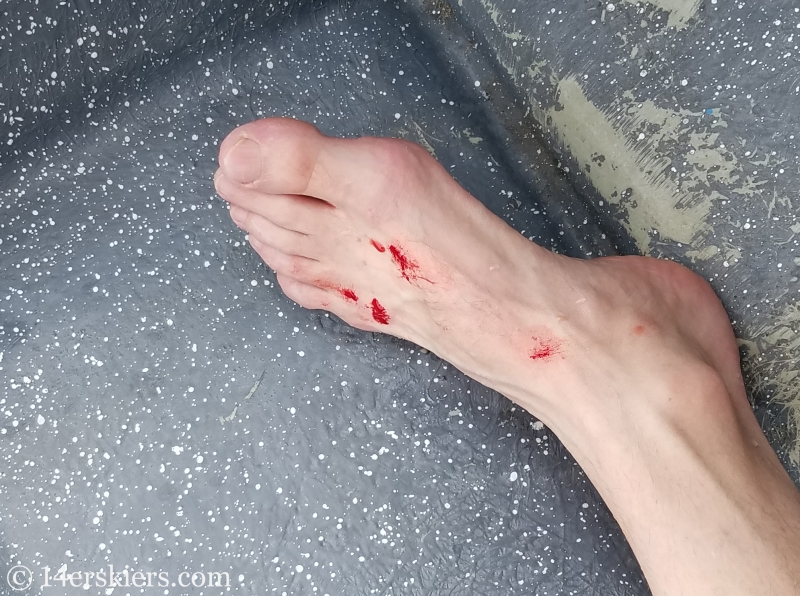 We then headed over to the small island of Cayo Zapatilla.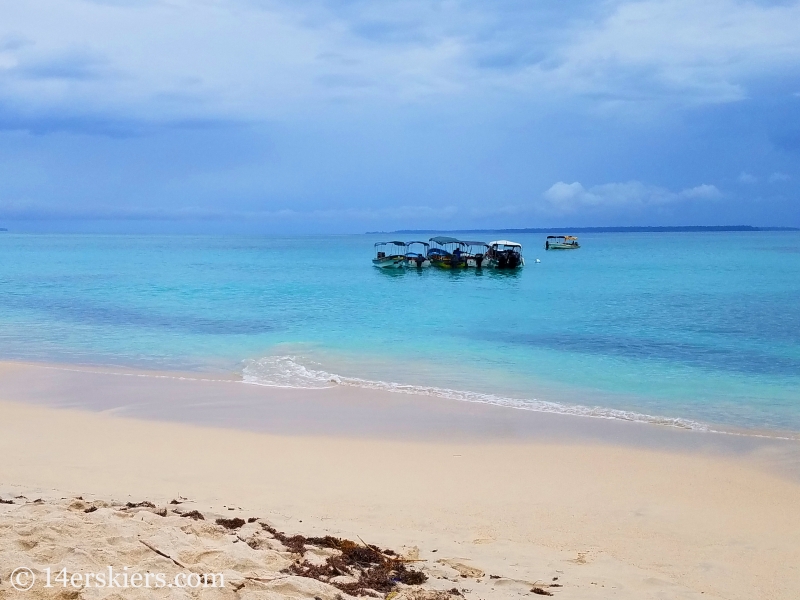 This is an uninhabited island, part of the National Marine Park. To get to this beautiful beach, you must go by boat and there is an entrance fee too. Yes, even in the middle of nowhere, people are checking to make sure you've paid your money.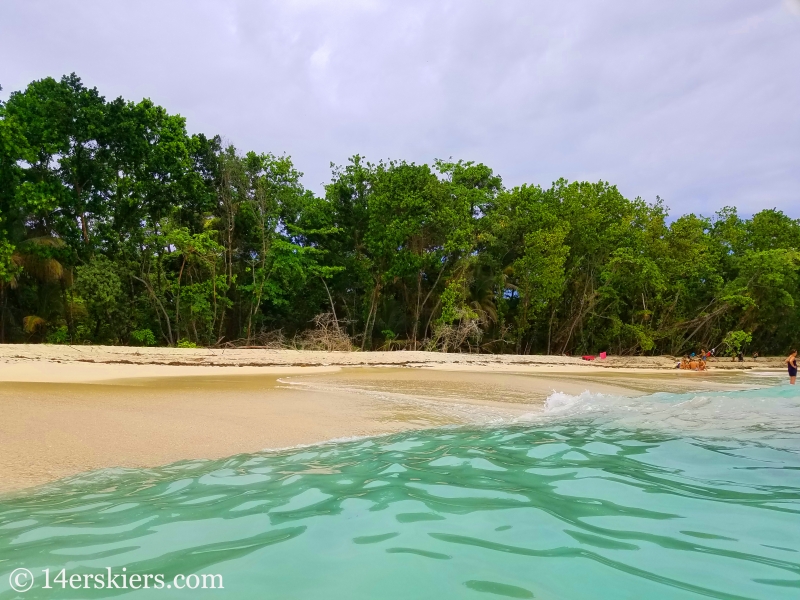 Out here, the islands truly meet the Caribbean Sea. Unaffected by natural sediments from mangrove rivers, the water here is as blue as blue could be.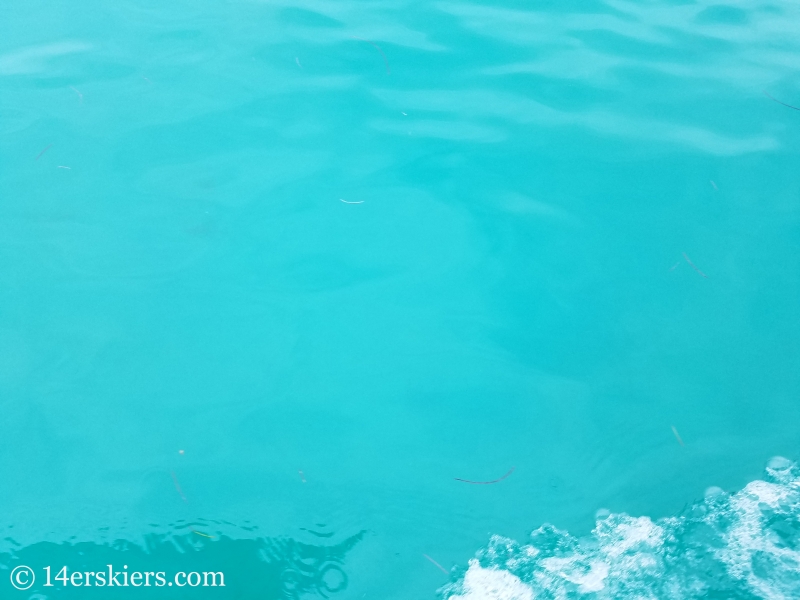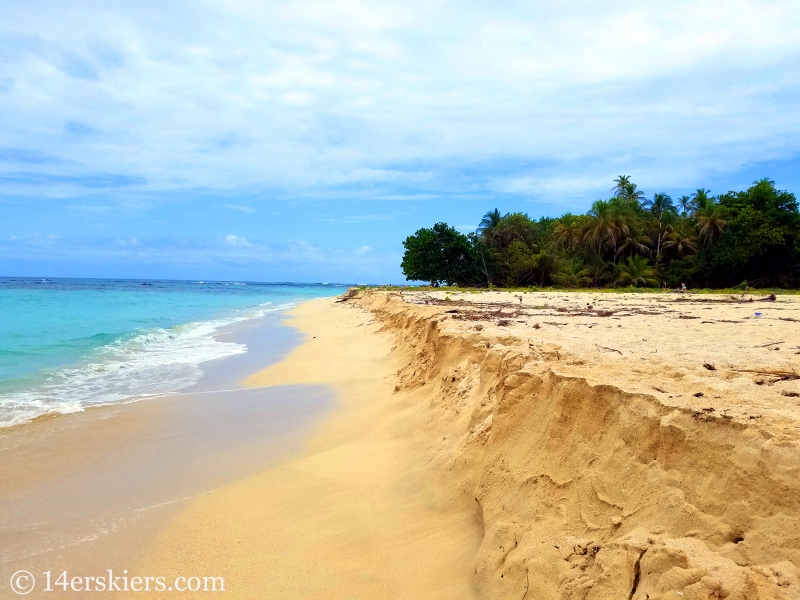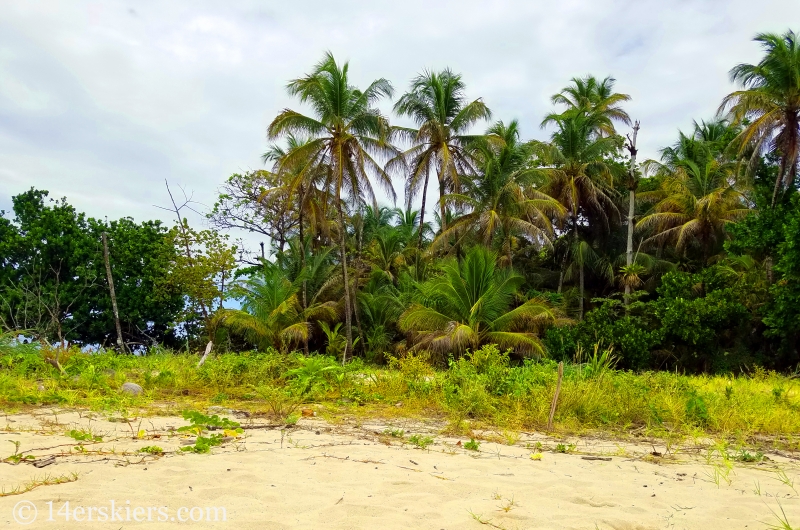 Then, we headed to our lunch spot – a restaurant on the coast in the middle of nowhere. No roads lead here. An obvious tourist trap, the restaurant was overpriced for the region, but the food was decent and the location was beautiful.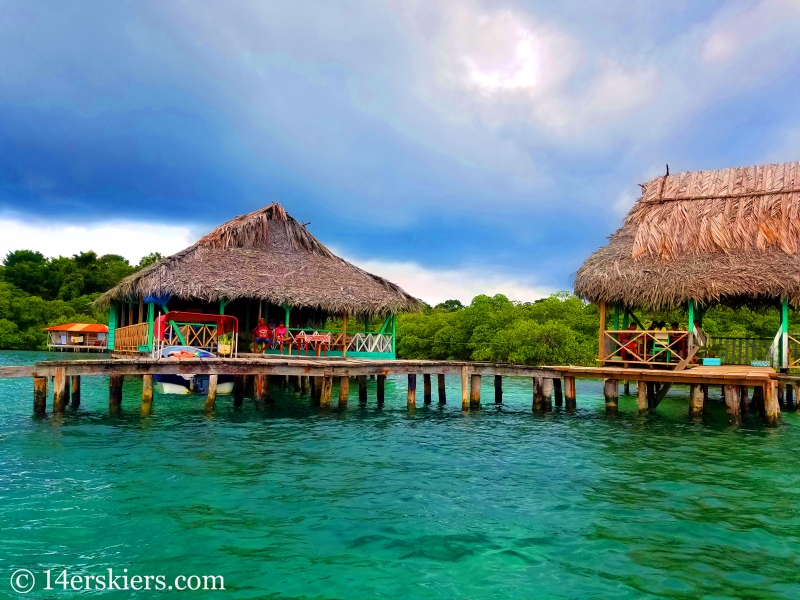 After lunch, more wildlife viewing was in store. You'll notice the condor in the tree. But, do you see the sloth?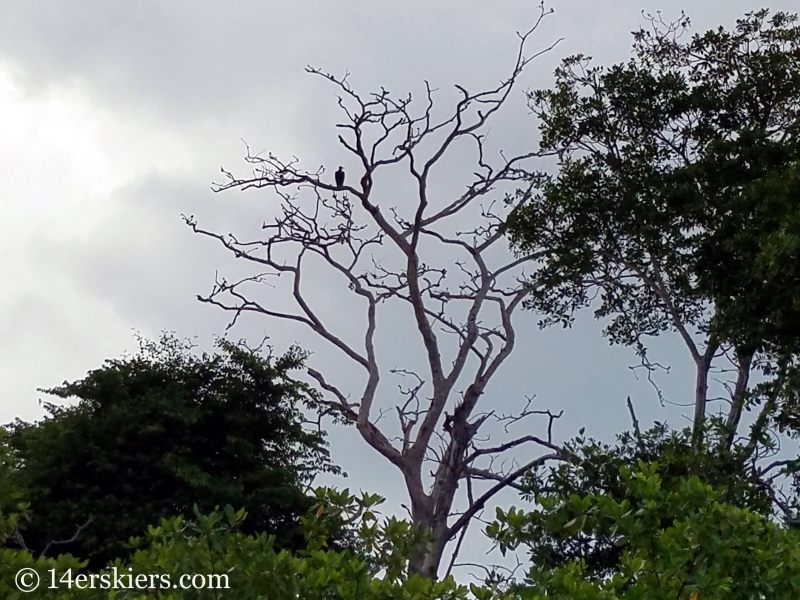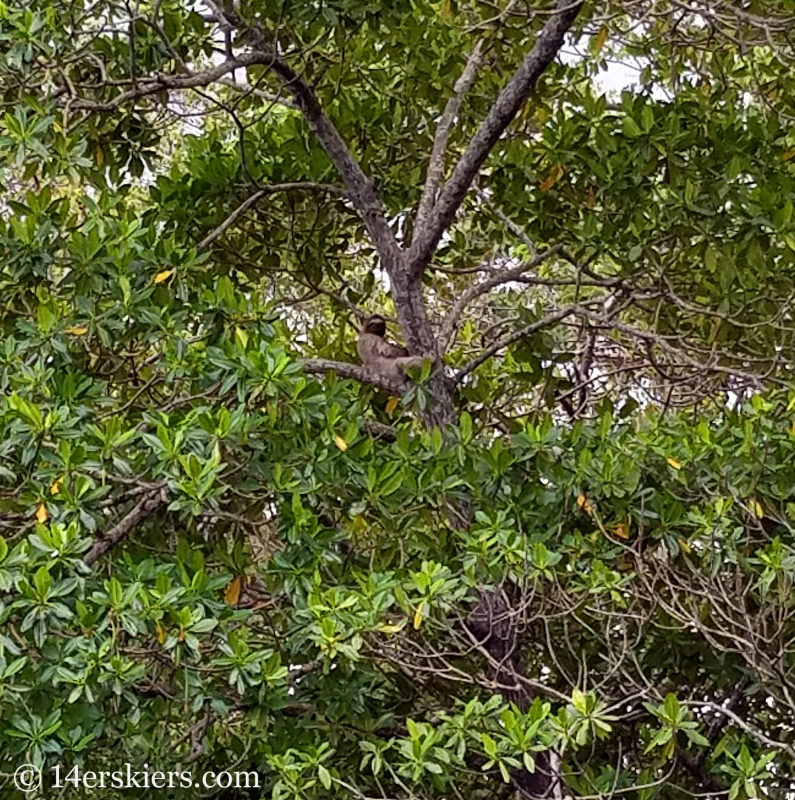 We saw a lot of sloth. Boy they are cute! Here's some videos.
We saw a ton of starfish near "Starfish Island".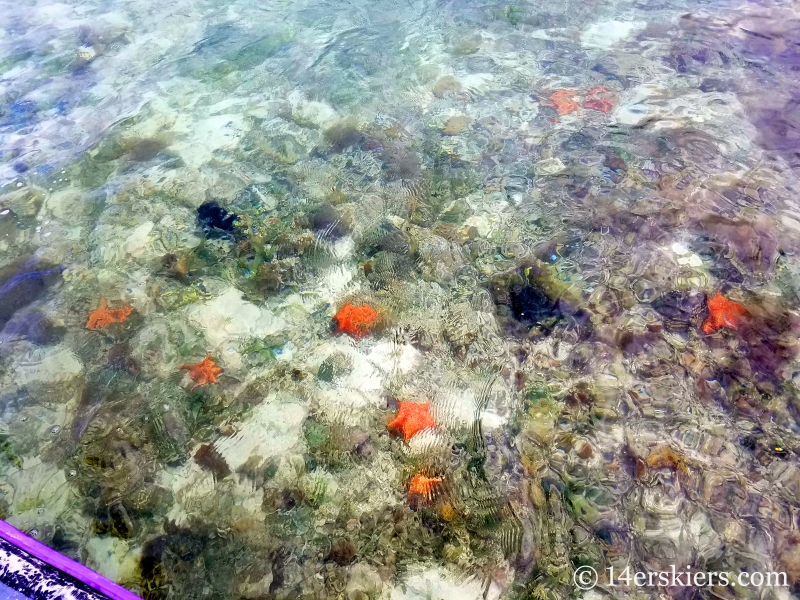 And then we ended our Bocas del Toro boat tour back at Koko Resort.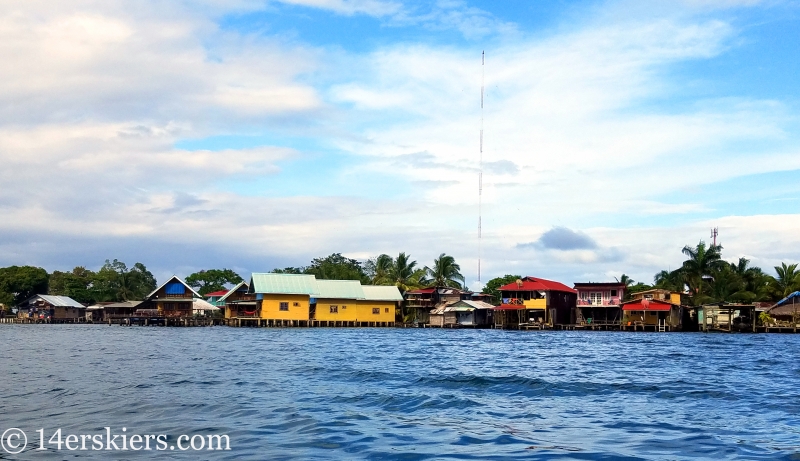 Aside from skiing, biking, and all outdoorsy things,
Brittany Walker Konsella
also loves smiles and chocolate 🙂 Even though she excels at higher level math and chemistry, she still confuses left from right. Find out more about
Brittany
!
Latest posts by Brittany Walker Konsella (see all)
Summary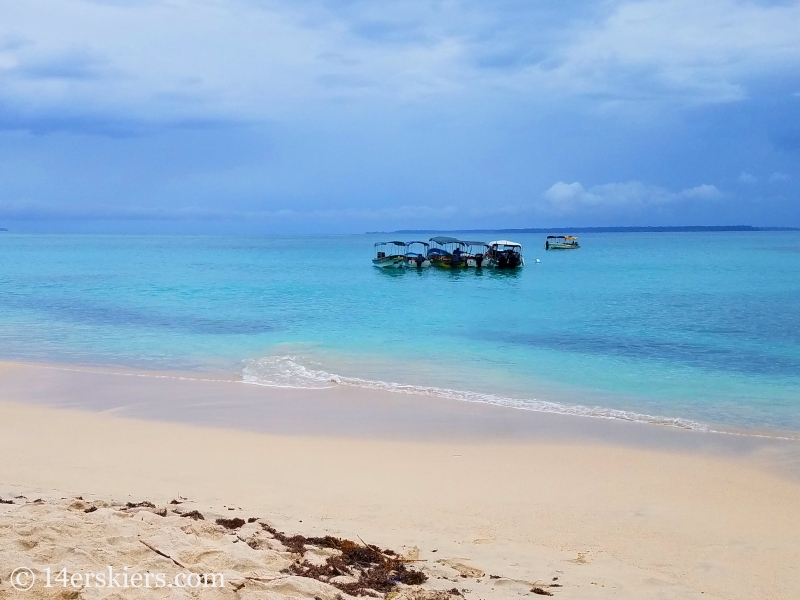 Article Name
Description
The Bocas del Toro boat tour allowed us to snorkel, see beautiful beaches, and loads of wildlife like dolphin, sloth, and starfish!
Author