Bastimentos Island, Panama
(Last Updated On: May 30, 2017)
After a few days in fun, but touristy, Bocas Town, we hopped a boat and headed over to Bastimentos Island, another island in the Bocas Del Toro archipelago. Bastimentos is far smaller, and the "Old Bank", as the primary town is called, consists of one sidewalk connecting the handful of restaurants and small bed and breakfasts. After the hustle and bustle of Bocas Town, Old Bank was refreshingly quiet. Our accommodations were high up on a hillside, and almost felt like a treehouse, complete with a hammock.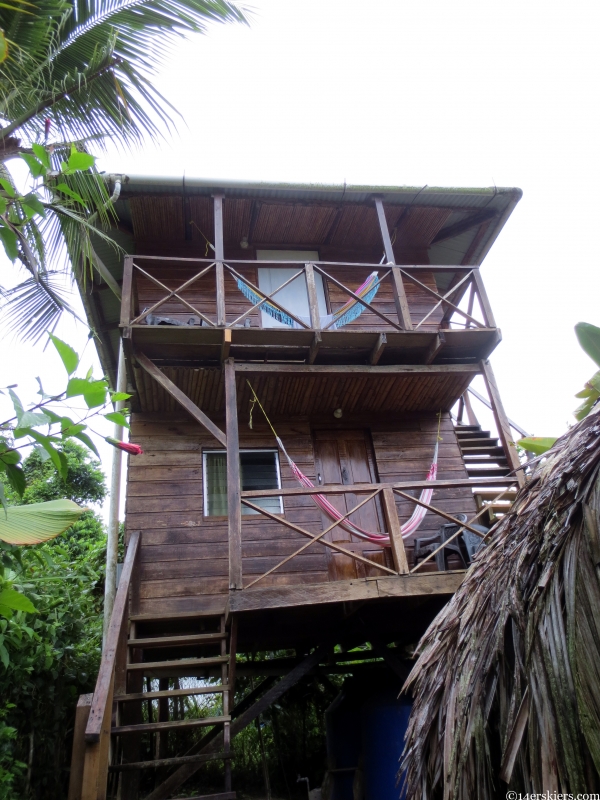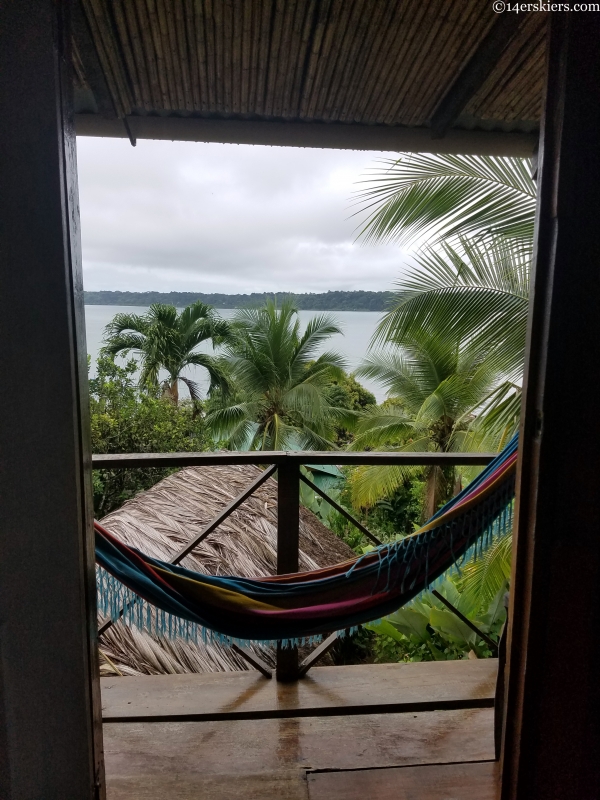 "Main street" in Bastimentos: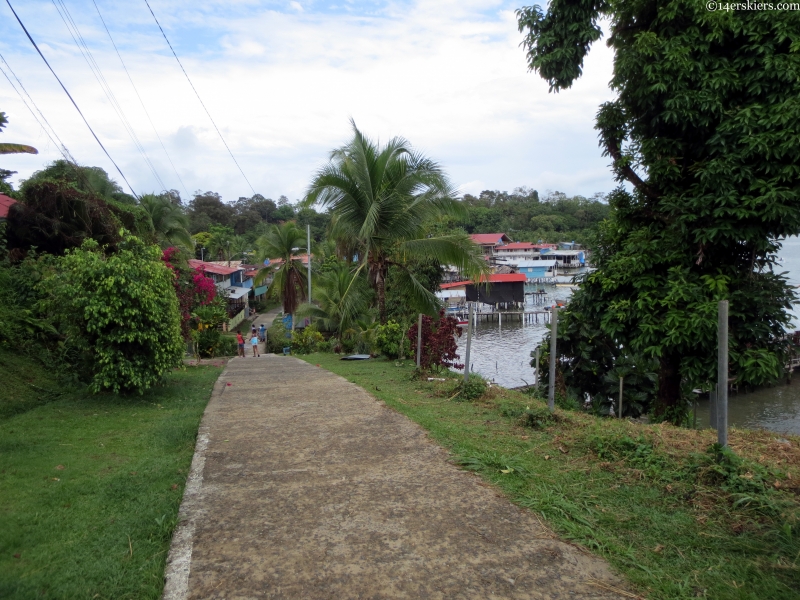 We had a humorous dinner in Old Bank. A couple of french women had clearly been waiting for their food for quite some time. When it finally arrived, one of the women was served calimari instead of camarones- easy enough to confuse, right? Here at home, it would take all of 30 seconds to bring the calimari back and start up some shrimp, but here in Panama that just led to the waiter arguing with the customer. But what was really funny was that another french family had just arrived and said "Calimari?- we'll take it" within 5 seconds of sitting down. Then they started making jokes about fast food. Beer in Panama- standard stuff, nothing special. But the sauce on the table- if you like hot sauce and you see it in a specialty store, but it, it's really tasty.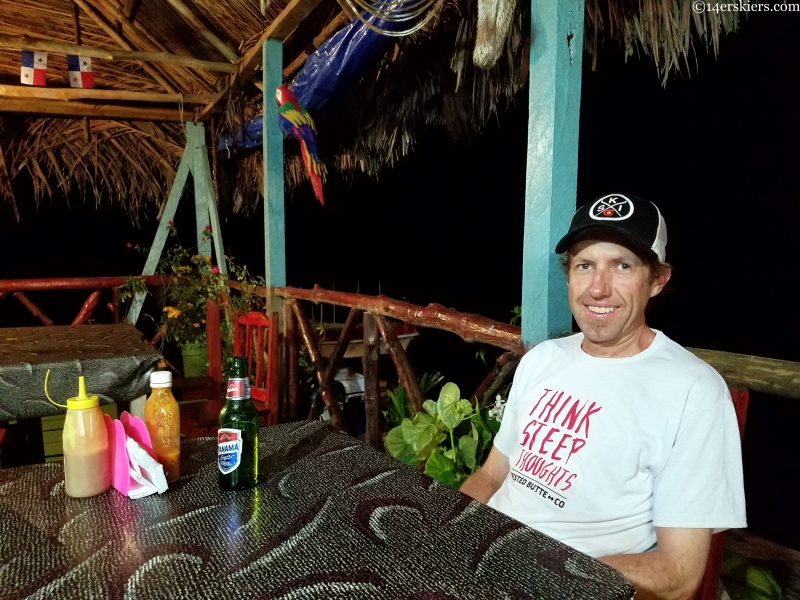 After dinner we walked around and heard the craziest noise in a low area- who knows how many frogs made this noise (and it was loud!). Listen to the video:
And we saw a huge one at our place:
Bastimentos is famous for their Red frogs, some of which only live on this island. Super cute little guys: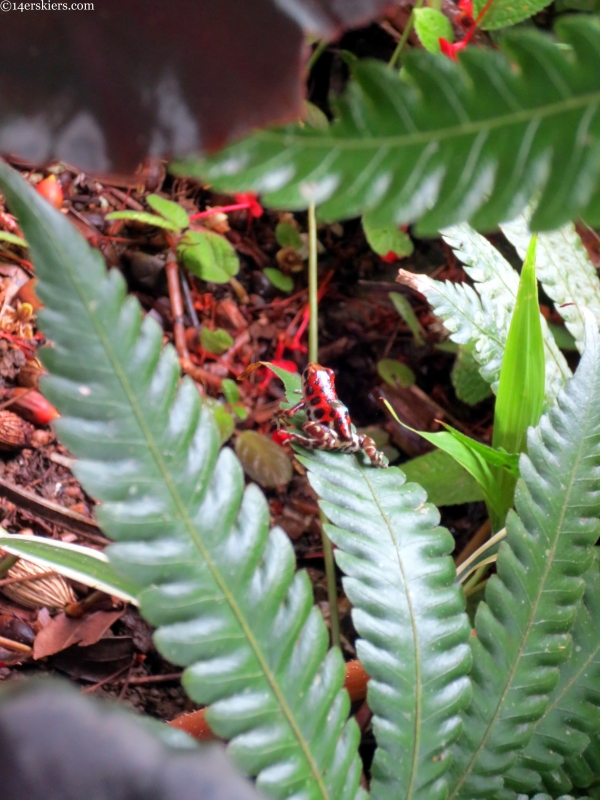 One of the coolest experiences on our whole trip was the Nivida Bat Cave. Accessed by boat through a mangrove swamp, we were guided through the cave by a local who was supposedly the first to enter it. It was pretty wild, and we even had to swim at times. Watch the videos:
Speaking of mangrove forests, we also did some sea kayaking through them:
Check out the crabs:
Finally, we went for a great hike over to Wizard beach. We were a little bit worried on this hike. An American woman had been killed while hiking from Wizard beach to Red Frog beach just a few months before, and the internet is full of stories of people being robbed on this hike. But, since the murder we knew that the hike was full of police trying to make it safe again, and we left everything of value at home, other than an old camera that we weren't worried about. It was fine, and Wizard beach is amazing, so we would recommend it if you find yourself there. Brittany on the hike: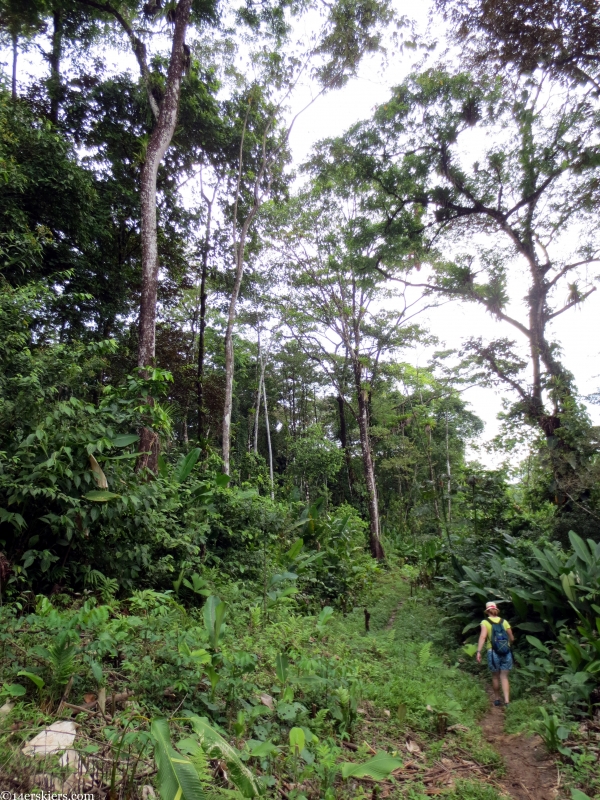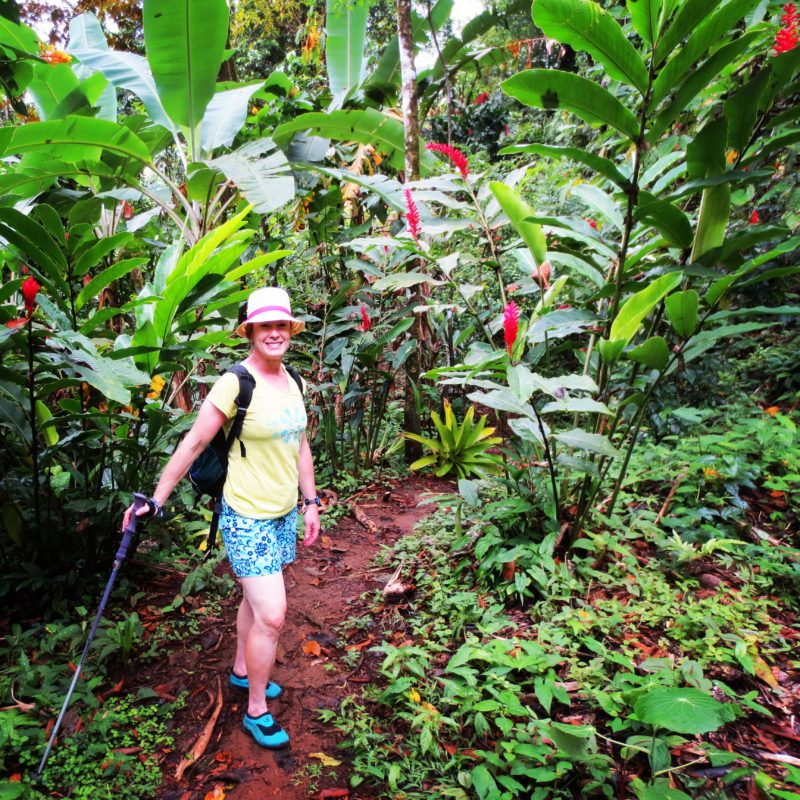 Wizard beach: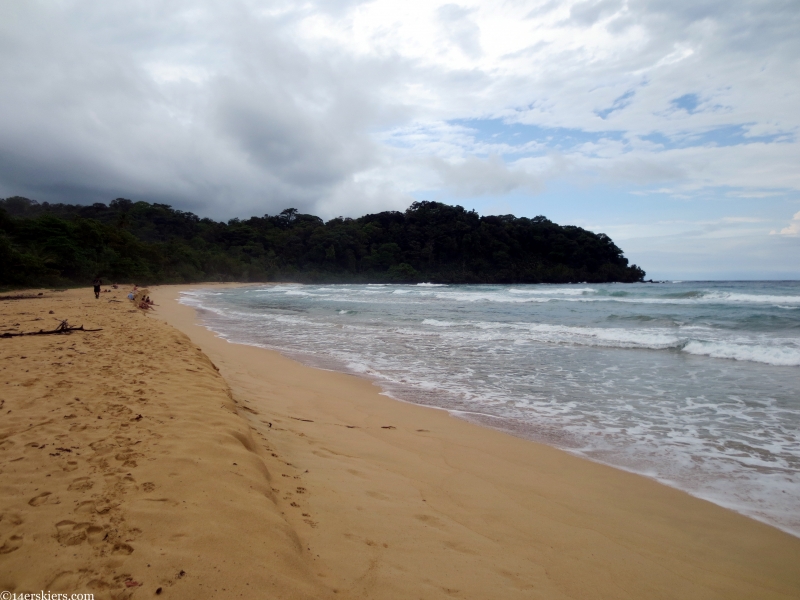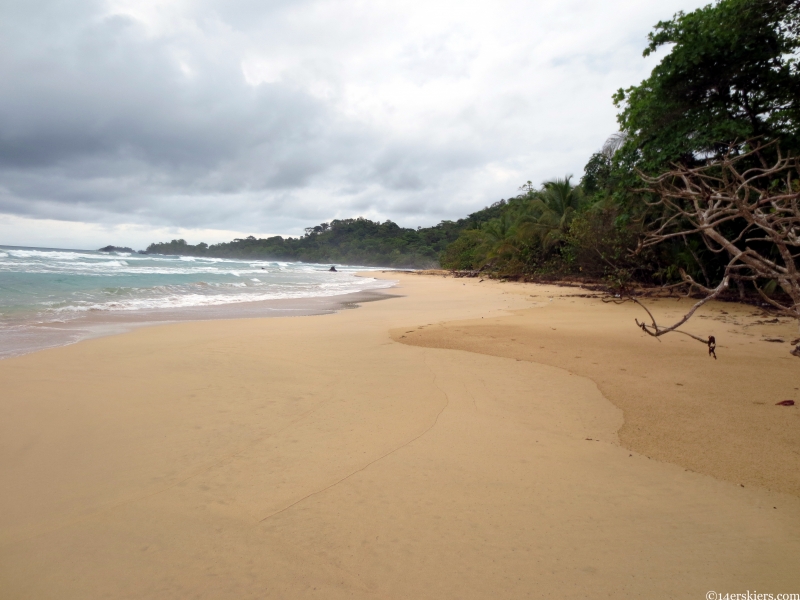 Halfway through the hike back, we also stopped at "Up In The Hill", a tiny coffee/ chocolate cafe/farm/tour business. It's literally in the middle of the rain forest, and yes, it was delicious: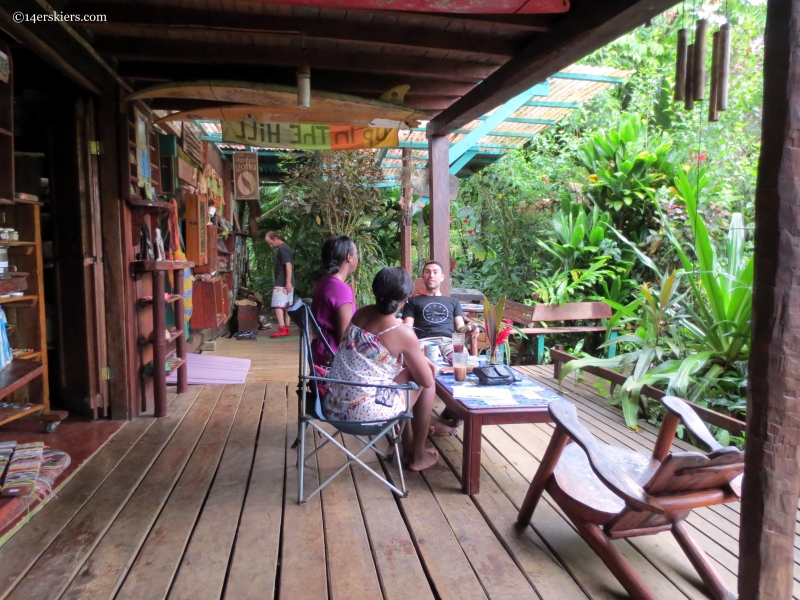 That's about it from Bastimentos, which marked our last day in Bocas Del Toro, Panama. We flew back to Panama City for a day and then it was on to Colombia! More on that next-
Frank
loves snow more than anything... except his wife.  He ensures his food is digested properly by chewing it 32 times before swallowing.He is a full-time real estate agent serving
Crested Butte and Gunnison
and would be honored to send you his
monthly newsletter.
Latest posts by Frank Konsella (see all)
Summary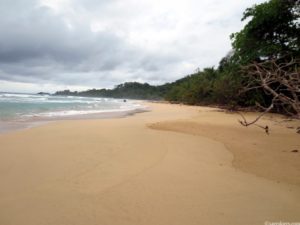 Article Name
Bastimentos Island, Panama
Description
Adventures on Bastimentos Island in Bocas Del Toro, including Wizard beach, Nivida Bat Cave, Mangrove sea kayaking, and of course, red frogs.
Author