New Crested Butte Terrain: Teocalli 2 Bowl
(Last Updated On: March 8, 2015)
During my first season in Crested Butte in 1993, the boundaries of Crested Butte Mountain Resort looked fairly similar to what they look like now. The only exception was Teocalli Bowl, which was still out of bounds although there was a period of time when it was open to the public with Patrol-led tours. Since that opening, however, things have stayed the same, other than low snow years when some terrain never opens. When Crested Butte made the announcement that they were going to try to open new terrain this season, in Teocalli 2 bowl, I was excited for a bunch of reasons.
For one, it's always fun to have new terrain to ski. For two, I've looked longingly at the terrain of Teo2 for years. It's become a running joke around these parts about my dislike of Teocalli Bowl. It's true- there just isn't much there that I get excited about. But Teo2? There is a great view of it on the Phoenix-Spellbound hike, so I knew there was good terrain back there. With our closed boundaries, Teo2 isn't big enough to warrant a hike up the backside just to ski it, so I'd only skied it once, after the lifts stopped turning.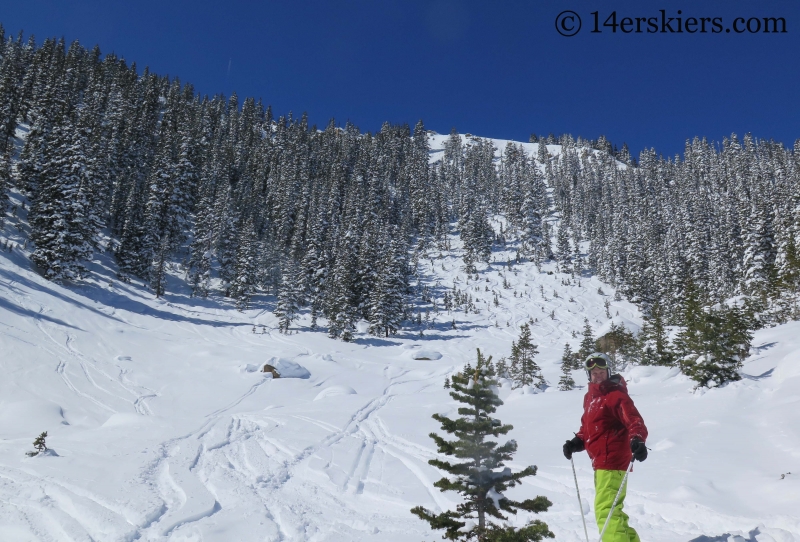 Looks even better up close: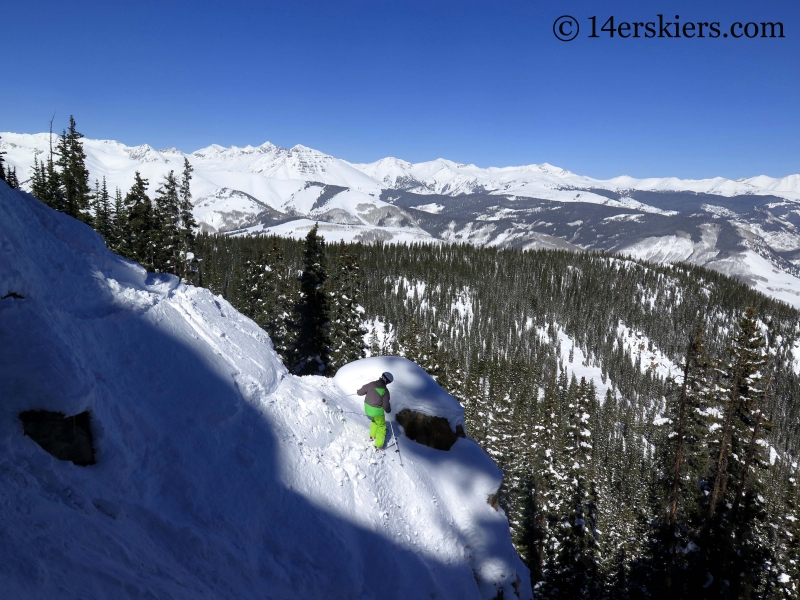 While we've only taken a handful of runs in Teocalli 2 bowl so far, we've liked what we've seen so far. It doesn't hurt that conditions after all the snow we had last week were top notch: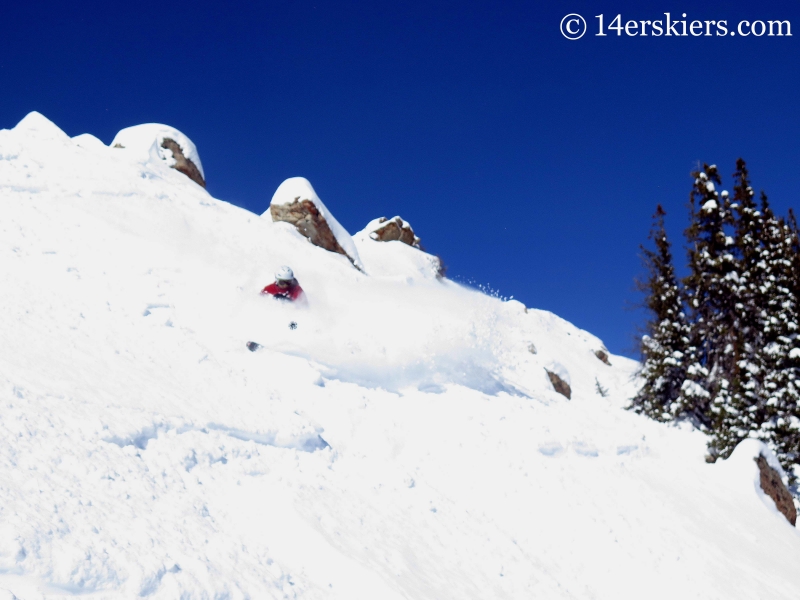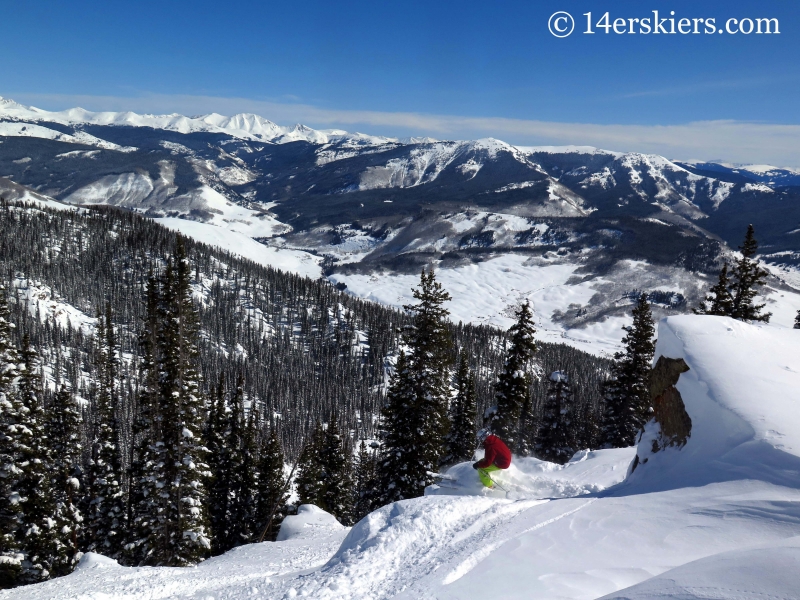 It's kind of strange after all these years to ski new terrain. My "Extreme Limits" map doesn't even have the names of the lines in Teocalli 2 bowl in it. The best new name- "Whatever:". Here's the skier's right hand side, a nice powder run: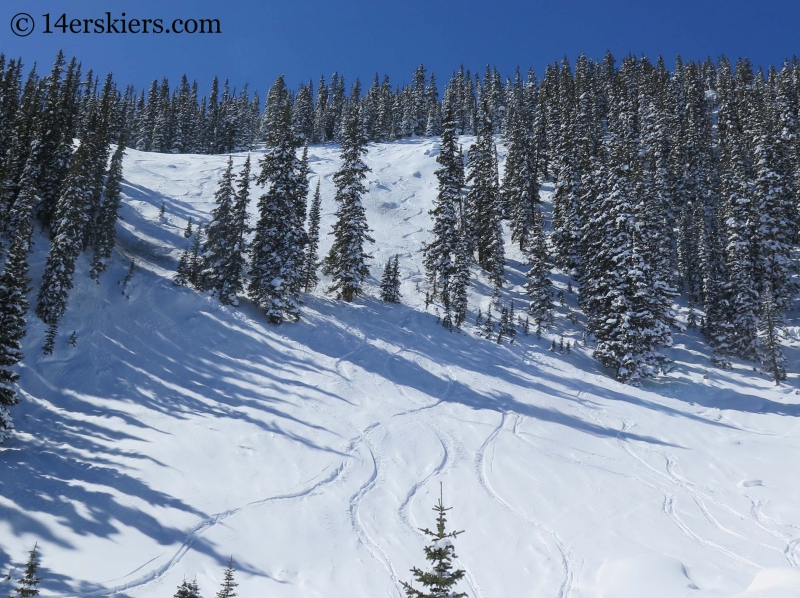 Teo2 is quite a bit steeper than Teocalli bowl: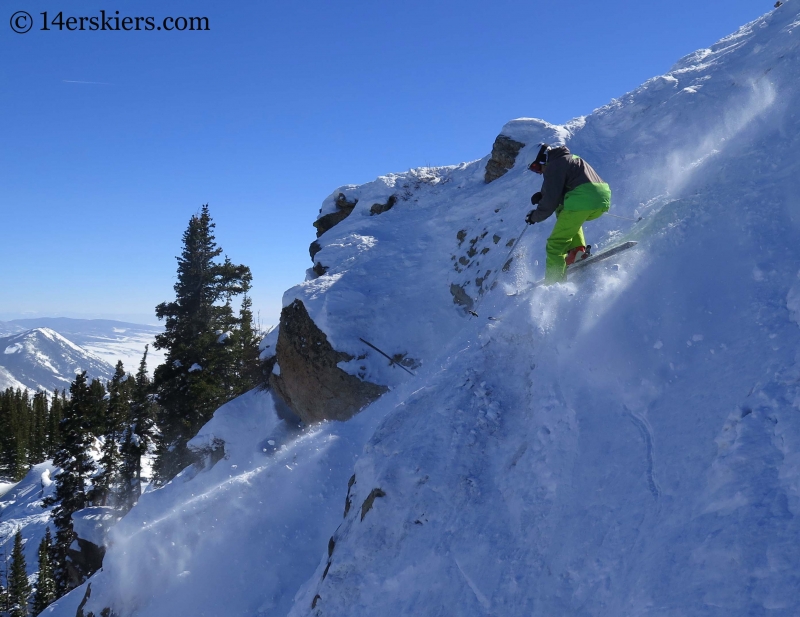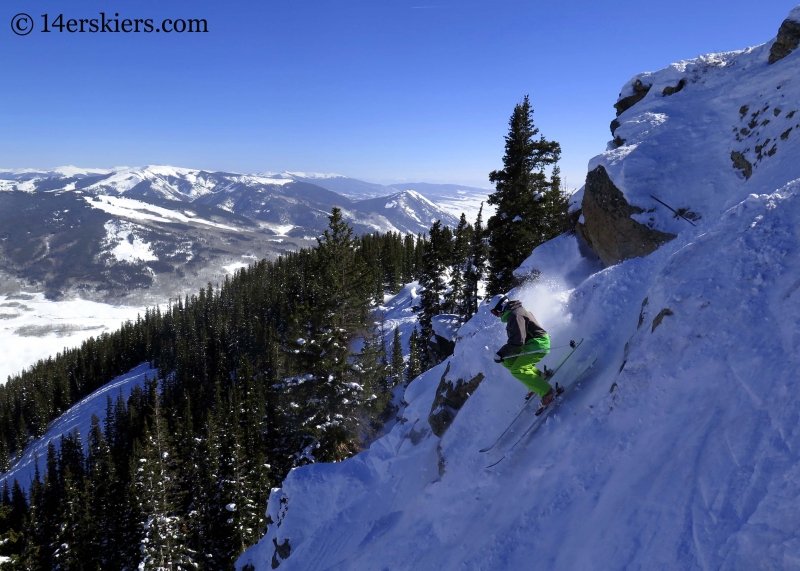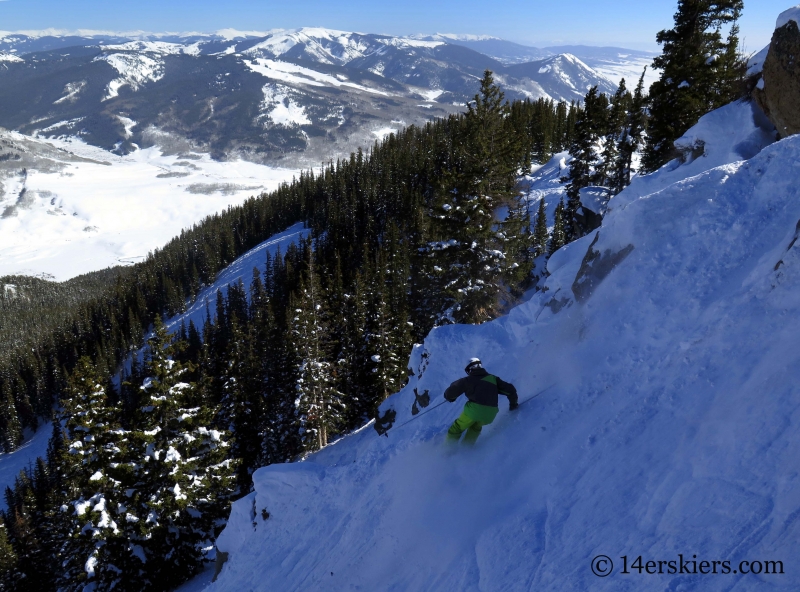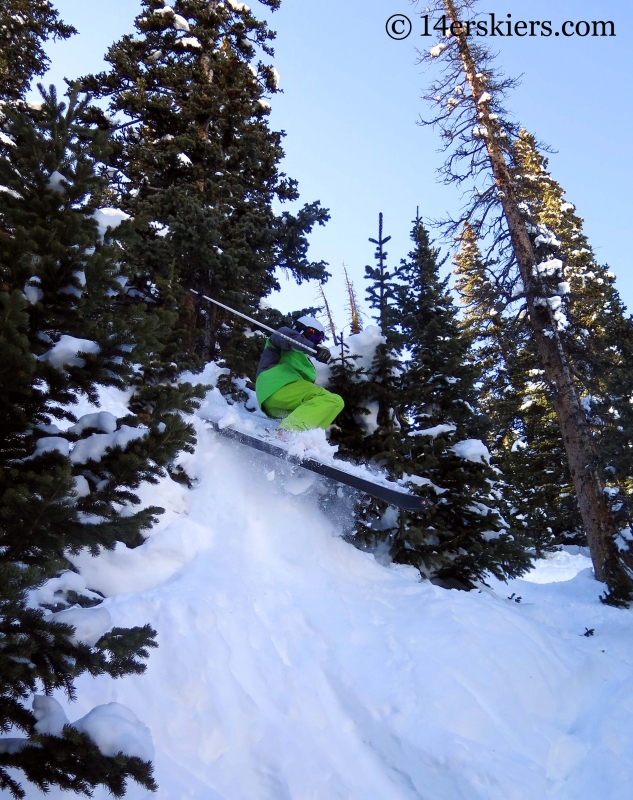 The views aren't bad either. If you stay right off the top there are great views of the valley heading towards Gunnison.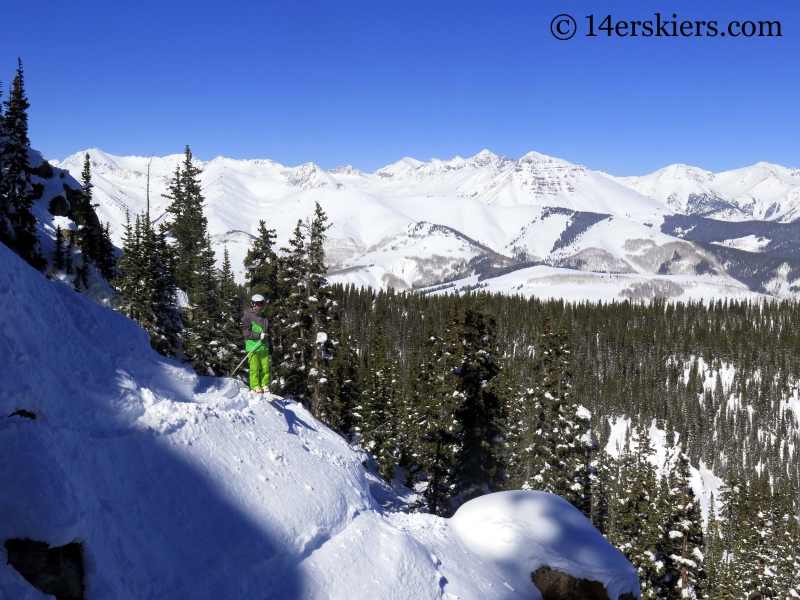 My favorite zone- near the bottom: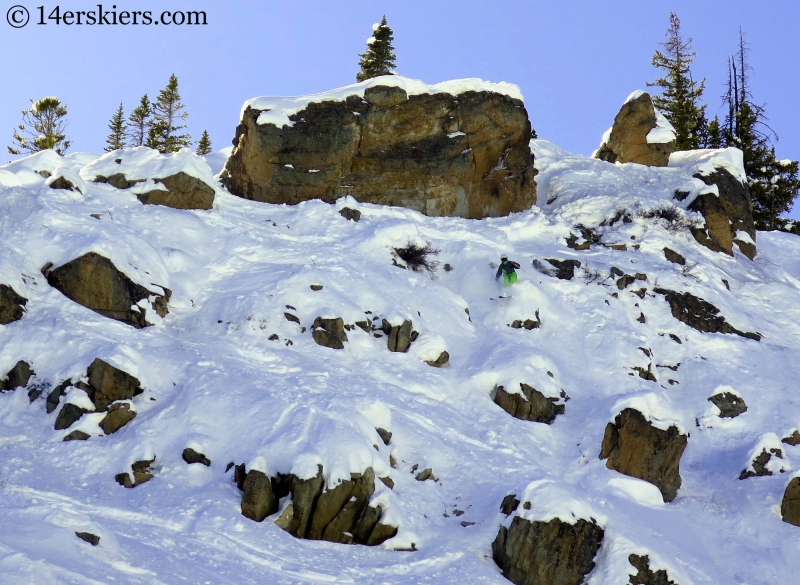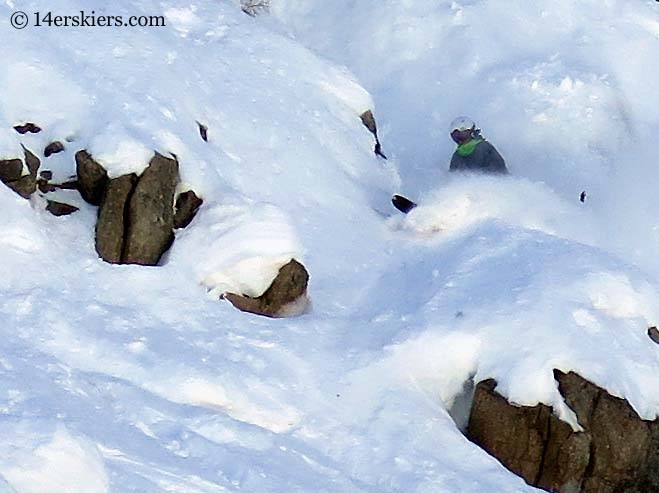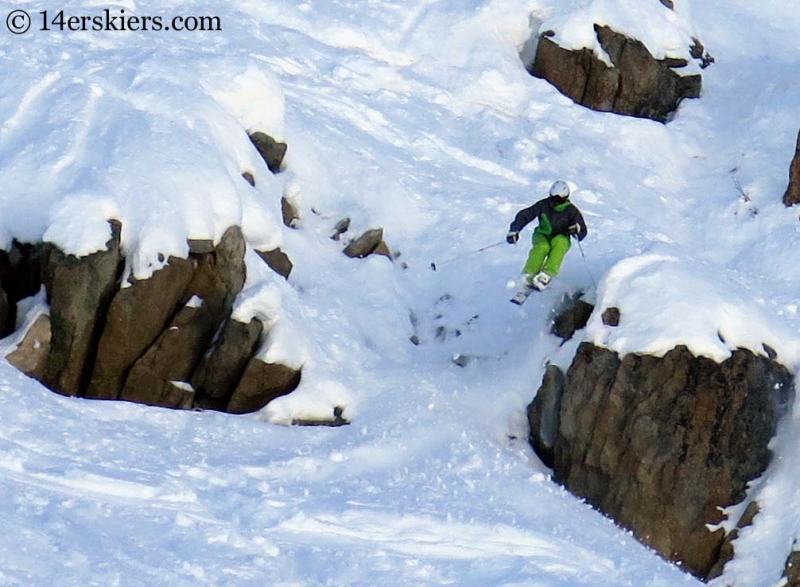 The hike out takes around 20-25 minutes for anyone who is fit and used to the altitude. I overheard someone saying it took them 45 minutes, which would mean plenty of breaks on the way out. The nice thing about the hike is that it will always keep the number of skiers down. Thanks CBMR and CBSP, the steepest and best terrain in Colorado just got better!
Frank
loves snow more than anything... except his wife.  He ensures his food is digested properly by chewing it 32 times before swallowing.He is a full-time real estate agent serving
Crested Butte and Gunnison
and would be honored to send you his
monthly newsletter.
Latest posts by Frank Konsella (see all)